Smart Tracking Holder【NO APP Required】, 360° Face Tracking phone holder, for Live Streaming/Vlogging/Video Shooting
£29.59
£132.00
77% OFF
Inclusive of VAT
Brand:

K&F Concept

Free Shipping. 30 Day No Reason Return. Smart Tracking Holder【NO APP Required】, 360° Face Tracking phone holder, for Live Streaming/Vlogging/Video Shooting

GW46.0004

SKU:

GW46.0004

29.59

https://www.kentfaith.co.uk/GW01.0261_360°-face-tracking-phone-holder-no-app-fast-face-tracking-desktop-tripod-for-selfie-vlog-real-time-video-youtube-tik-tok-iphone-and-android-universal-holder-indoor-and-outdoor-use-time-is-6-8-hours
Features
• It will automatically recognize your face and capture your every expression and movement so that you are always in the center position. Lightweight and easy to carry.
• Just press the power, the built-in camera will start tracking your face, you don't need to download any apps or connect via Bluetooth. Compatible with all video applications, such as Facebook, Zoom, real-time streaming, photo and video shooting.
• Using a high-quality camera system, the system can rotate 42° per second to follow your movements and capture your face at a distance of up to 16 feet. Anti-shake design ensures smooth shooting
• Compatible with phones or tablets up to 6.5 inches. Lasts 6-8 hours on a 2200mAh rechargeable battery Ideal for home or outdoor use
• The fixture can be rotated in horizontal or vertical camera mode to provide seamless live view. In addition, it can be moved up and down to get a better shooting angle (315°)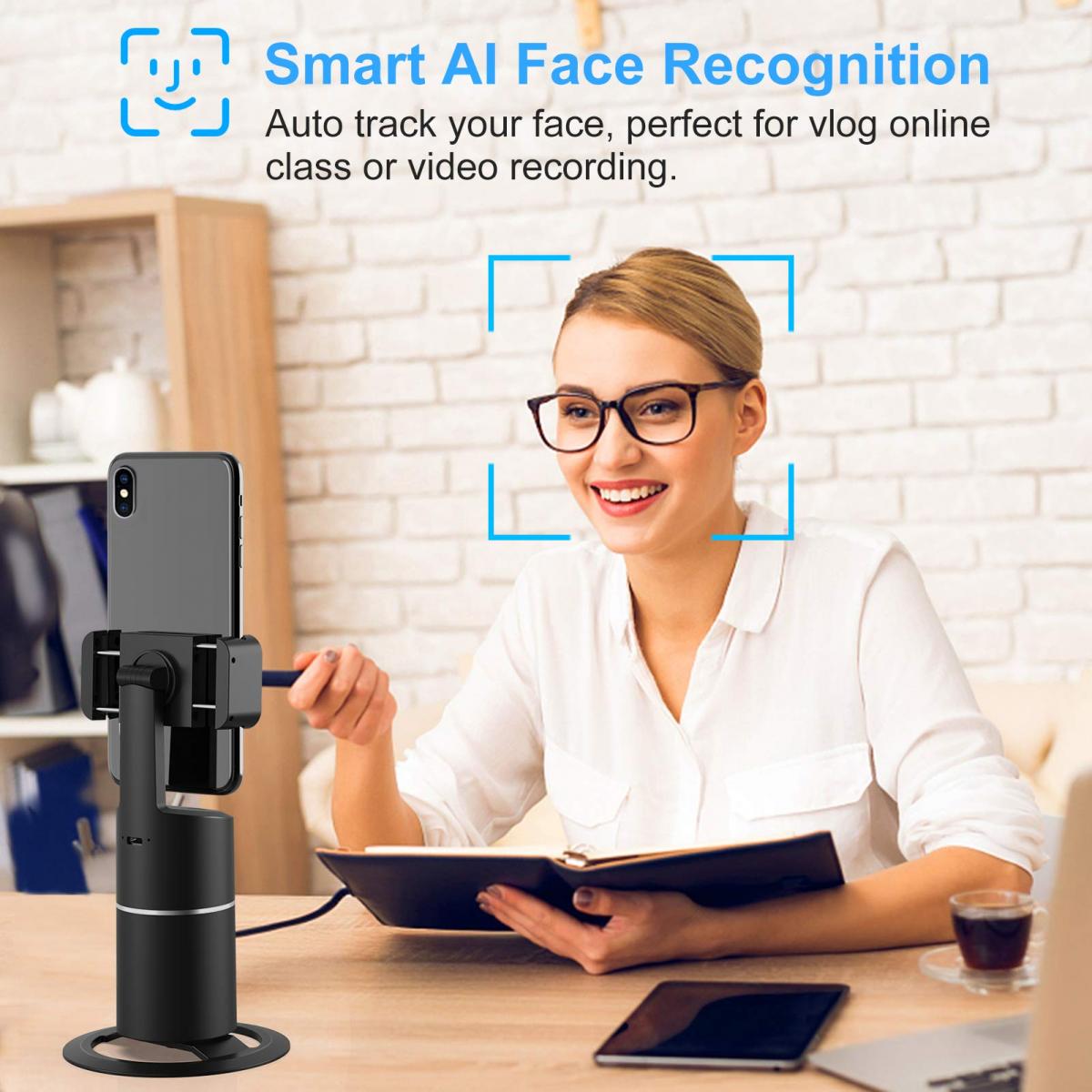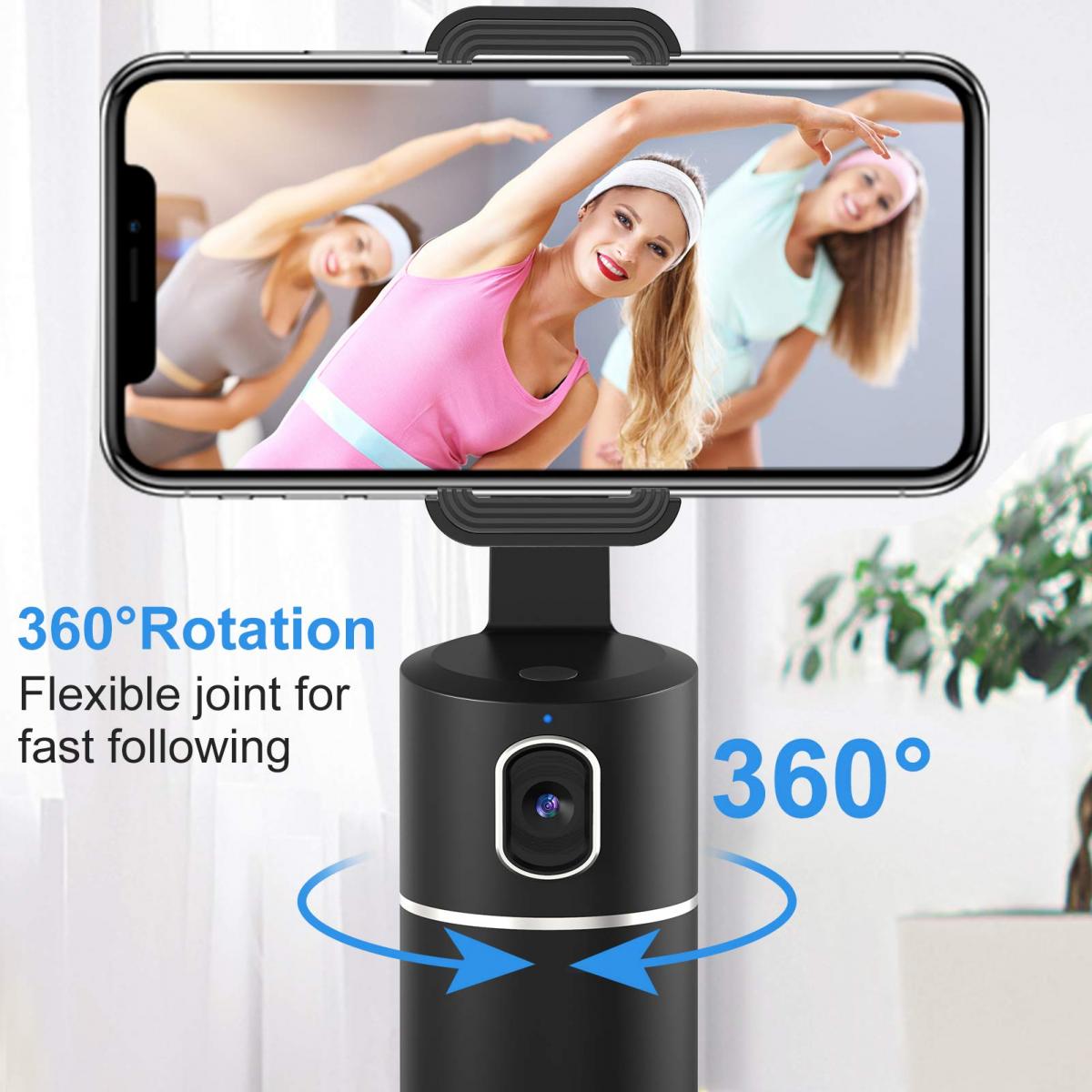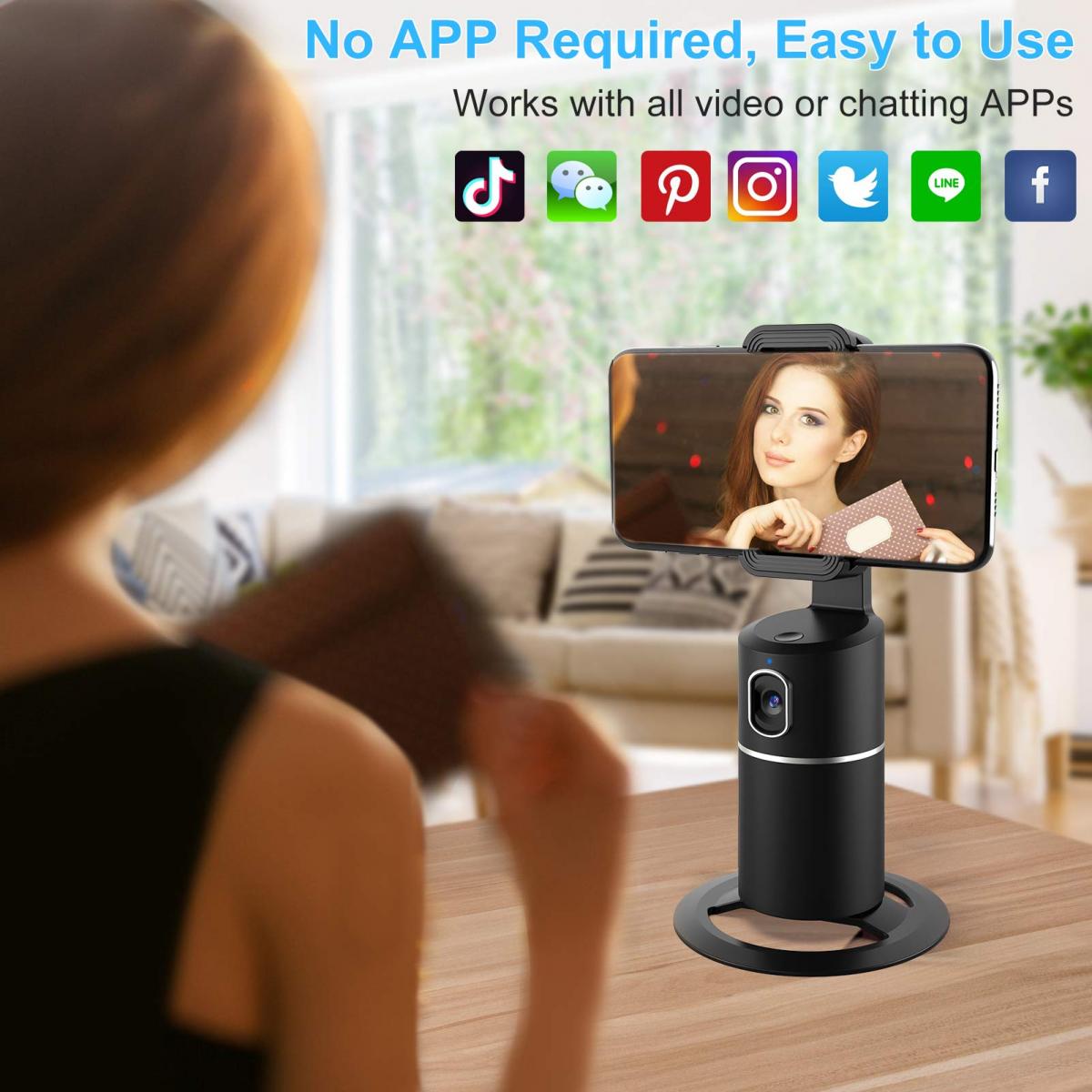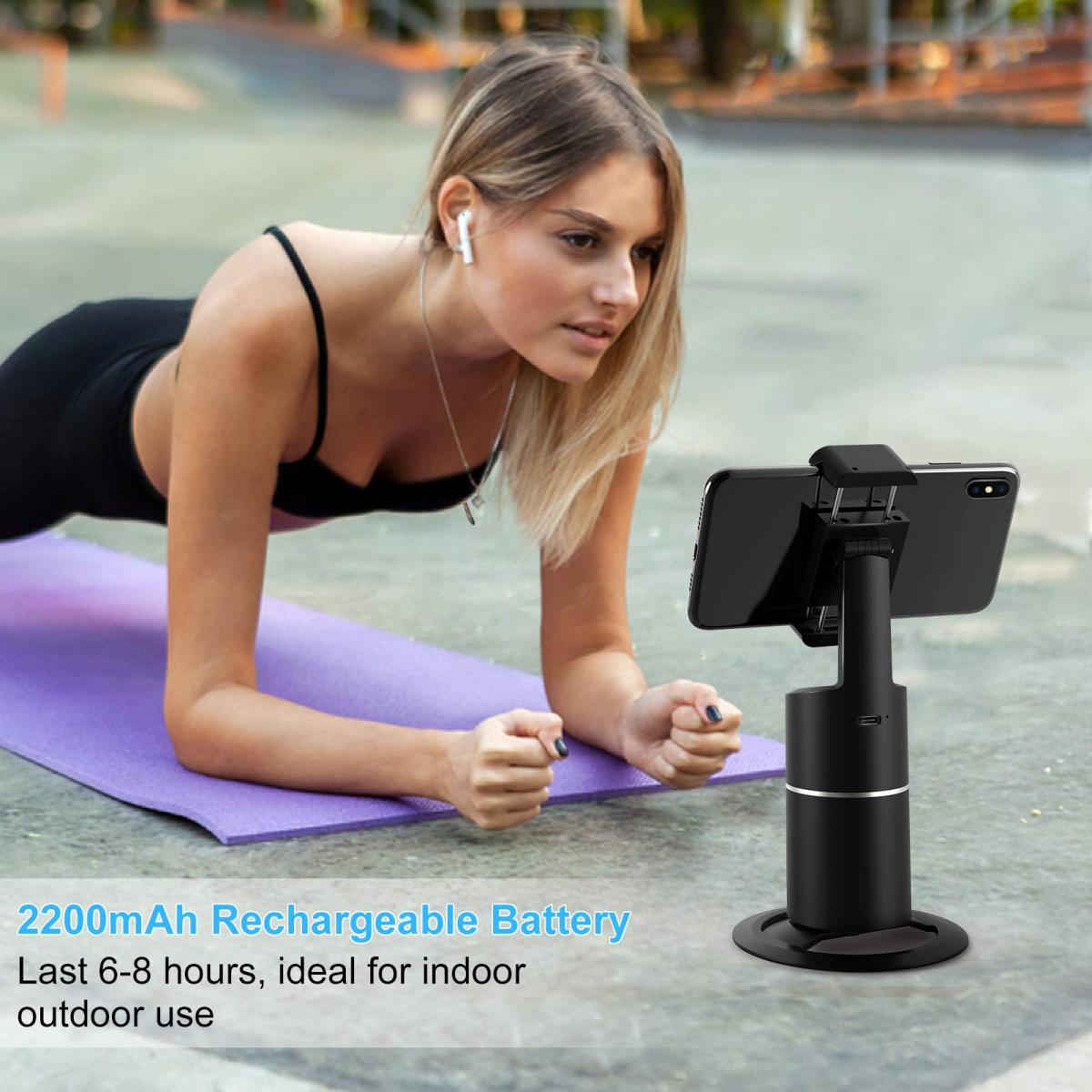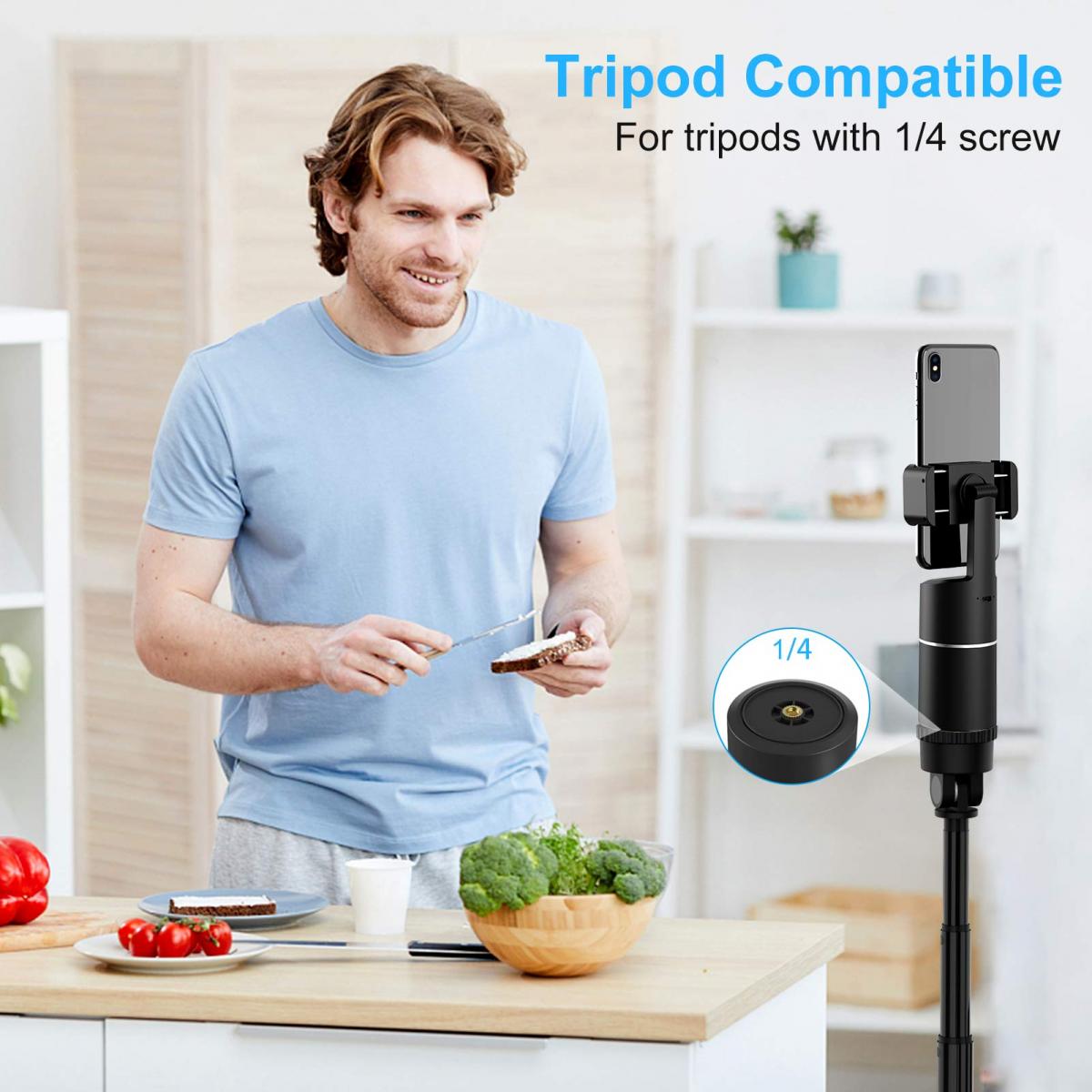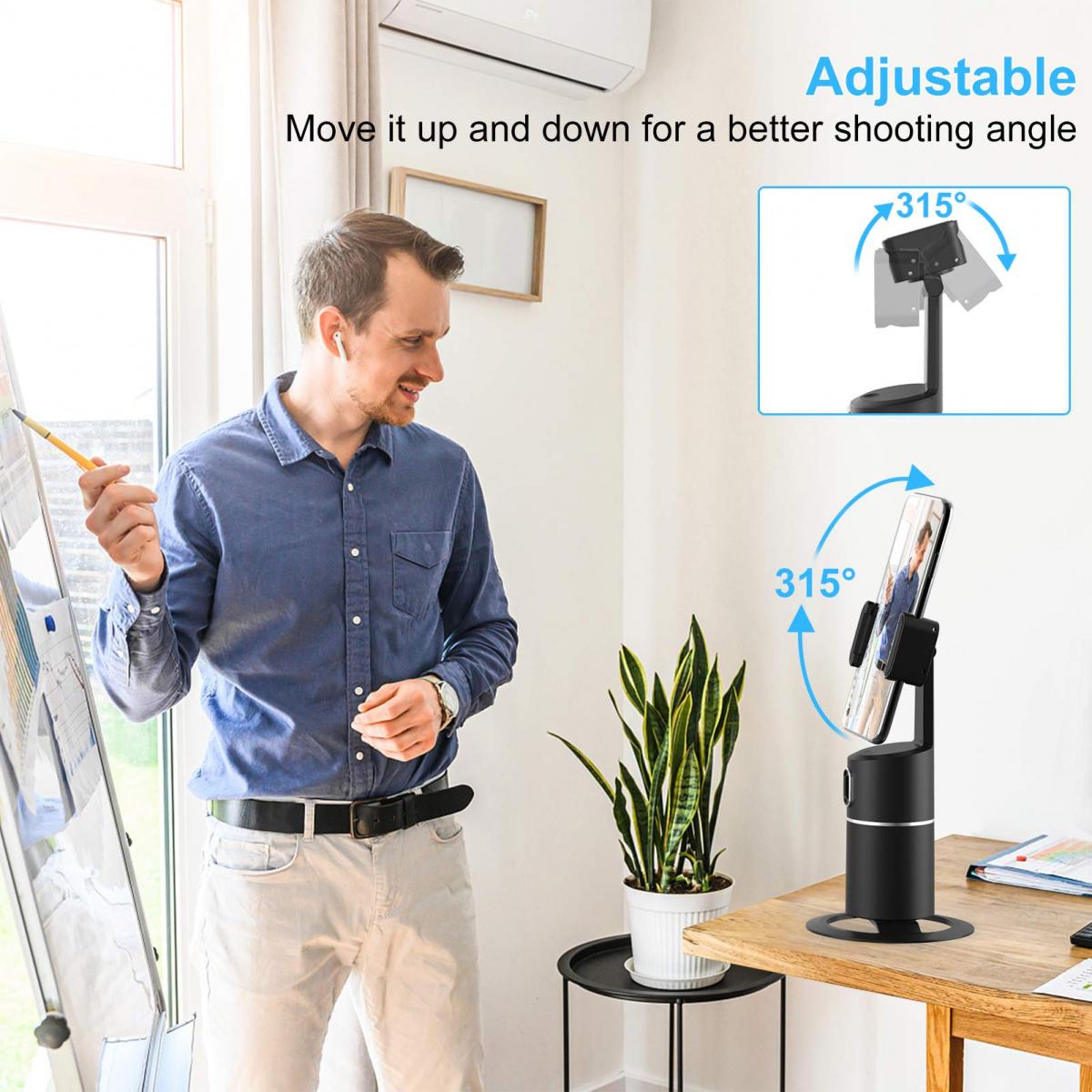 | | |
| --- | --- |
| 1. Model | T2 |
| 2. Track the rotation angle | 360° |
| 3. The flip angle of the phone clip | X |
| 4. Mobile phone clip range | Up to 6.5 inches |
| 5. Field of view | 105° 6. Rotation speed |
| 7. Battery capacity | 2200mAh |
| 8. Applicable models | 6.5 inches or less |
| 9. Battery life | 6-8H |
| 10. Charging port | Type-C |
| 11. Power | 5V1A 14. Accessory interface |
The image quality is pretty good at night.
13/10/2021
No app required, very easy to set up and use 10/10
07/10/2021
Very easy and safe to use!
12/09/2021
Exactly what is says it does. Would recommend
30/08/2021
I loved the small size of this unit and that the holder pivots from a 180 degree angle to a 90 degree angle which makes filming something at different angles really convenient. The problem is that the motion detector is incredibly sensitive and it is difficult to figure out what it is responding to. While sitting perfectly still the unit moved back and forth several times before standing still. I think there may be a learning curve to figure out how to make it work effectively for you if you want your camera phone to follow your movements. You really have to have the motion sensor pointed at the part of you that you would like detected which sounds obvious, but most of us are looking to see what's happening in the camera. I do like that it can safely and firmly hold your camera at different angles though. I wish I had it a few days ago while I was filming a video of myself. I will definitely make use of some of its properties, but as far as the movement tracker is concerned, I think it is too sensitive. One more positive point---you can unscrew it from the base and screw it onto some other tripod you may have laying around.
22/06/2021
There are no faqs for this product.
Comparison of similar products
Rating

10 reviews.

3 reviews.

0 reviews.

2 reviews.
Price

£132.00

£29.59

£37.99

£19.69

£79.91

£36.99

£54.99

£37.99

Model
GW46.0004
KF34.030
GW46.0006
KF34.031