Video Baby Monitor with Camera and Audio, 3.2 Inch Screen Night Vision Temperature Monitoring & 2 Way Talkback System
£55.49
£109.99
49% OFF
Inclusive of VAT
Video baby monitor wireless camera
Brand:

K&F Concept

Free Shipping. 30 Day No Reason Return.Listen and talk to family or pets with built-in anti-noise mic and speaker. Keep your baby close no matter where you go.

GW60.0024UK

SKU:

GW60.0024UK

55.49

https://www.kentfaith.co.uk/GW01.0277UK_baby-monitor-3.2-inch-video-baby-monitor-with-camera-and-audio-baby-kindergarten-camera-two-way-talk-room-temperature-960-feet-range-can-monitor-infants-uk-standard-vb603-with-night-vision
Features
• 3.2Inch LCD color display : using 2.4 GHz technology, provides high definition and interference-free connection and clear digital vision. Make sure you can hear and see your baby.Provides you with clear real-time video and audio of your baby.
• Night Vision and Temperature Sensor : Infrared night vision function is activated automatically in dark environment.You can see object clearly not only daytime but also all the night without light. The baby monitor temperature sensor helps you observe real-time temperature ,let you can know your baby room temperature all the day long without worries.
• 2-Way Talk System :Through the microphones, easily talk with your baby at any important moment.Take good care of your baby in another room. Watching your naughty boy while cooking.
• Smart Features : ensure you take care of your baby easy, the temperature display with temperature range alert and the time alert can remain you to feed baby or change diapers.Get notified by the warning when the unit out of range.
• Wide use : This is a portable monitor that can be used by babies, elderly people or pets at home, and can also be used as a gift to relatives and friends.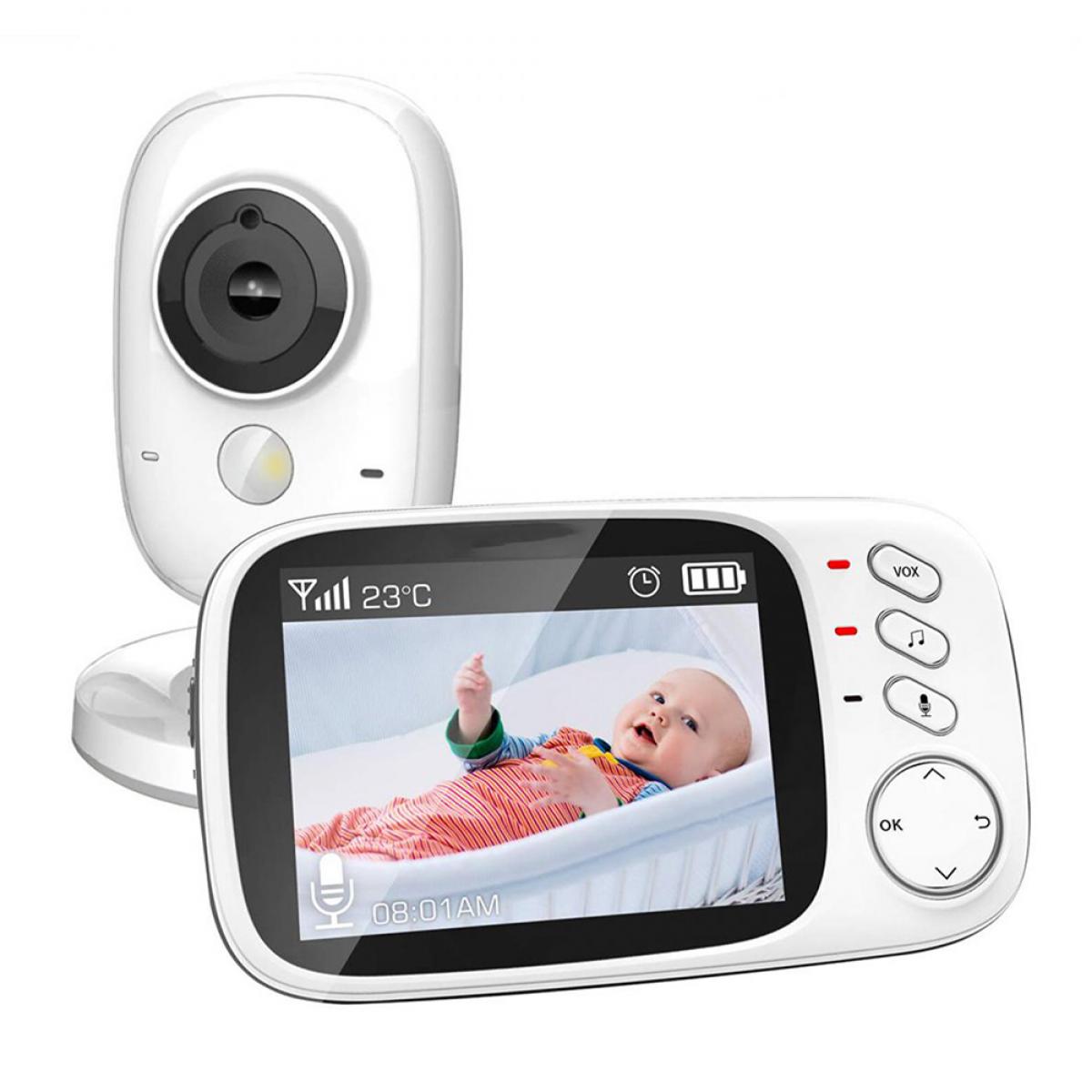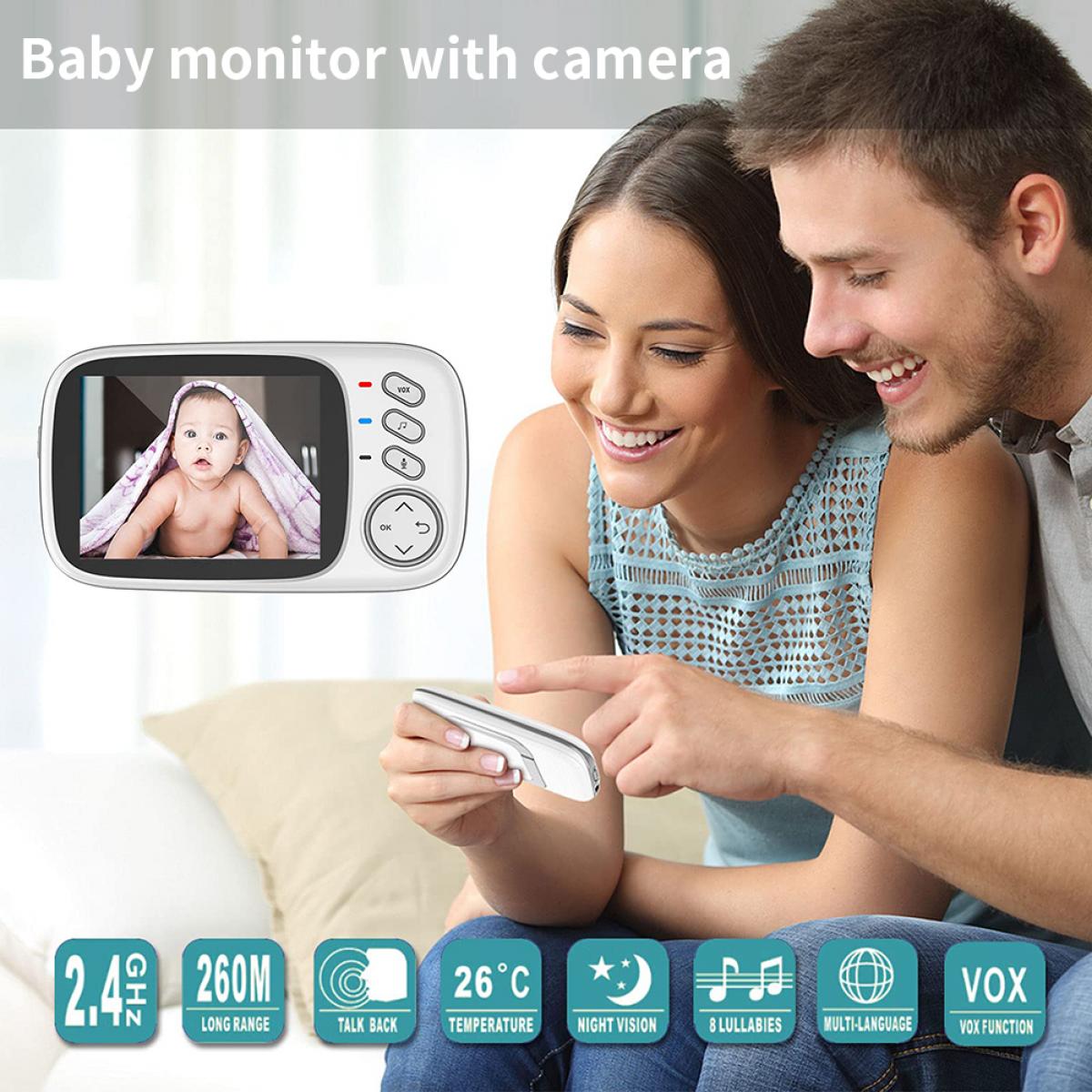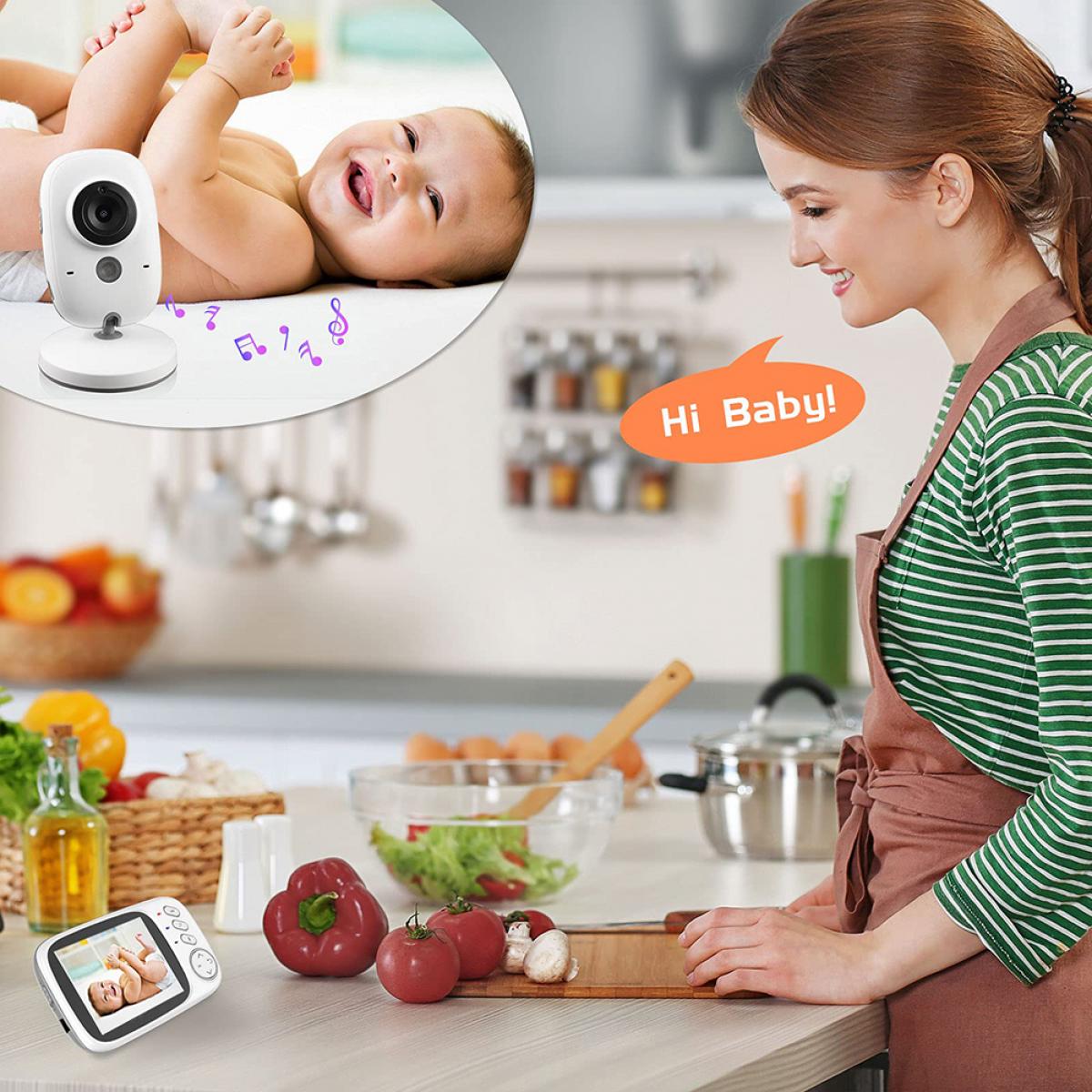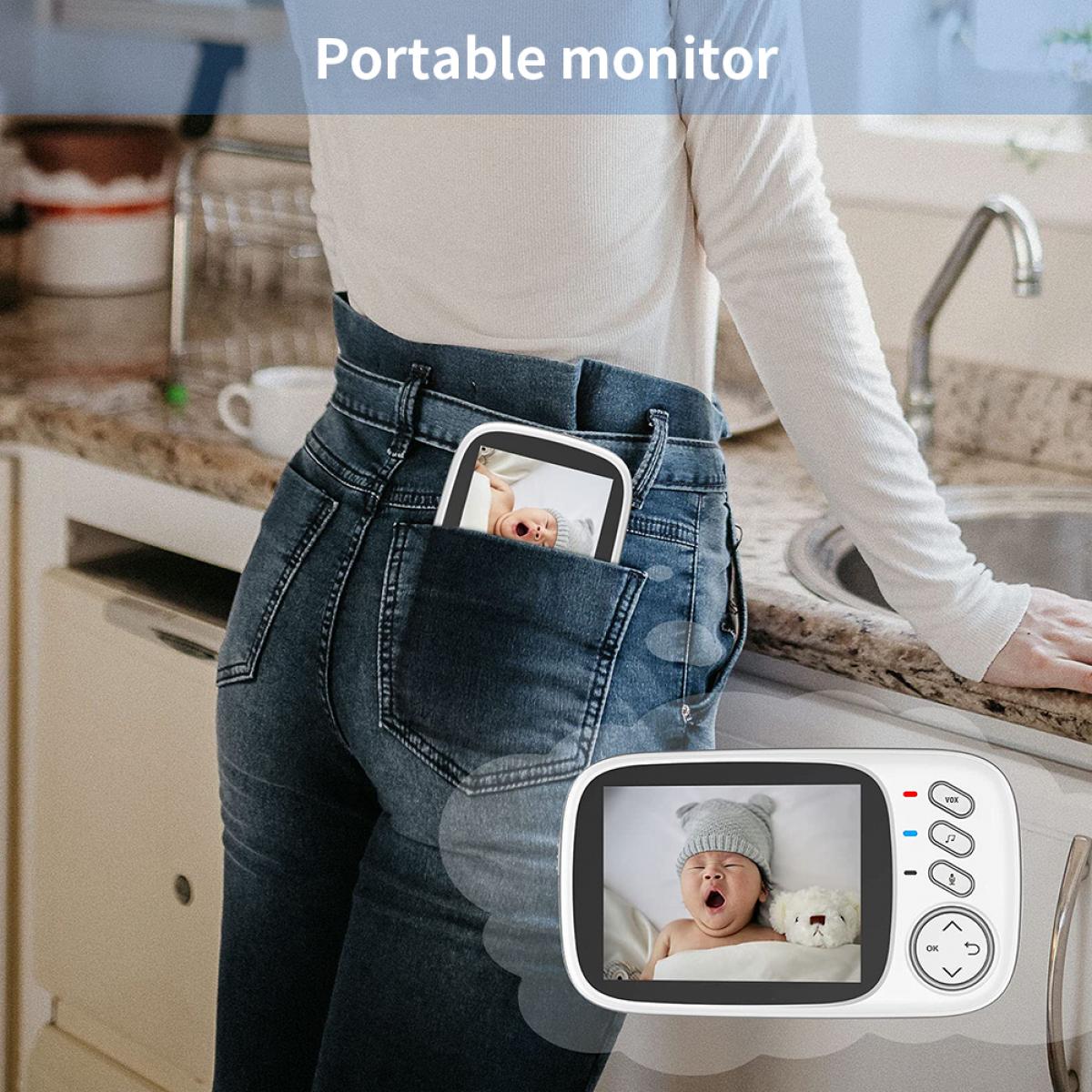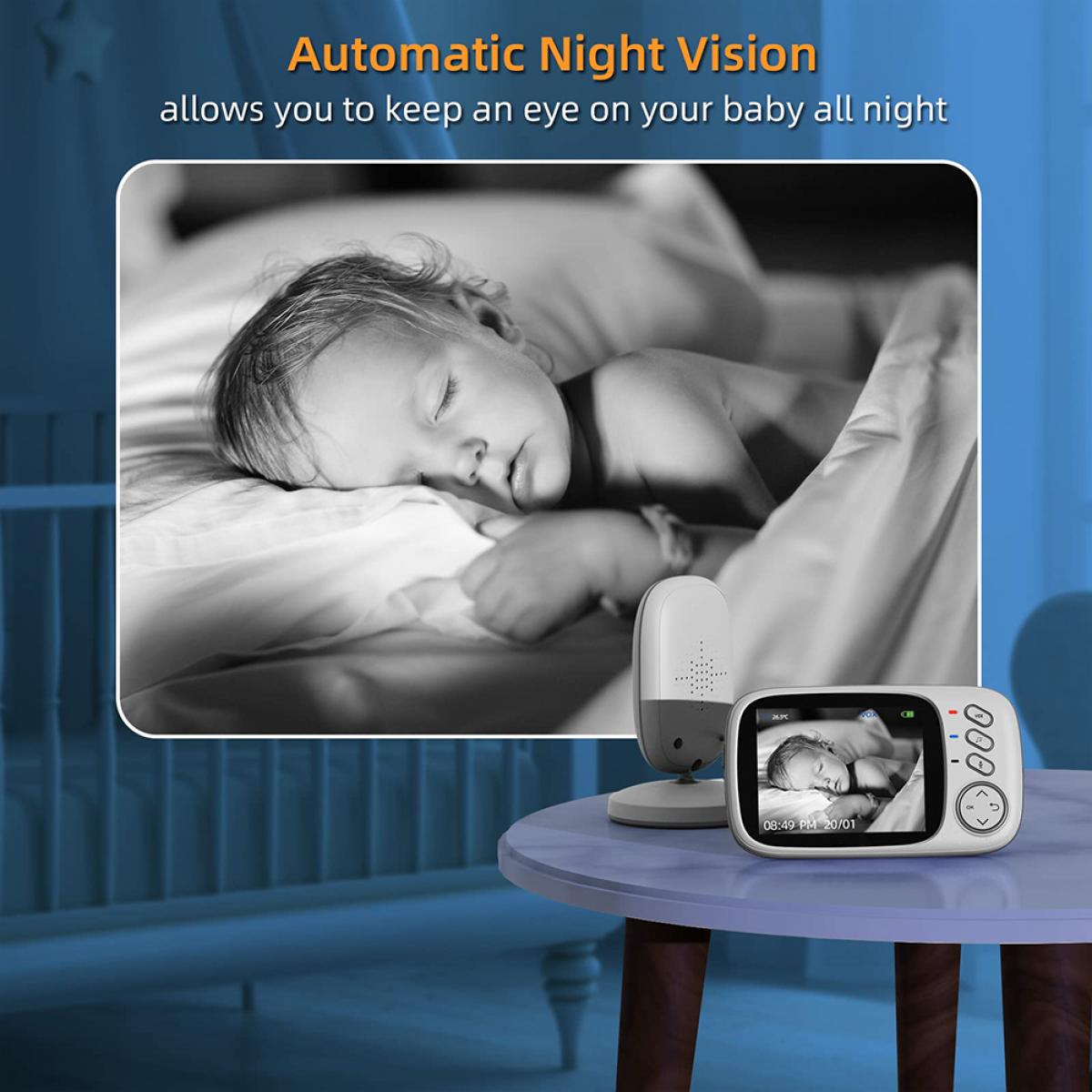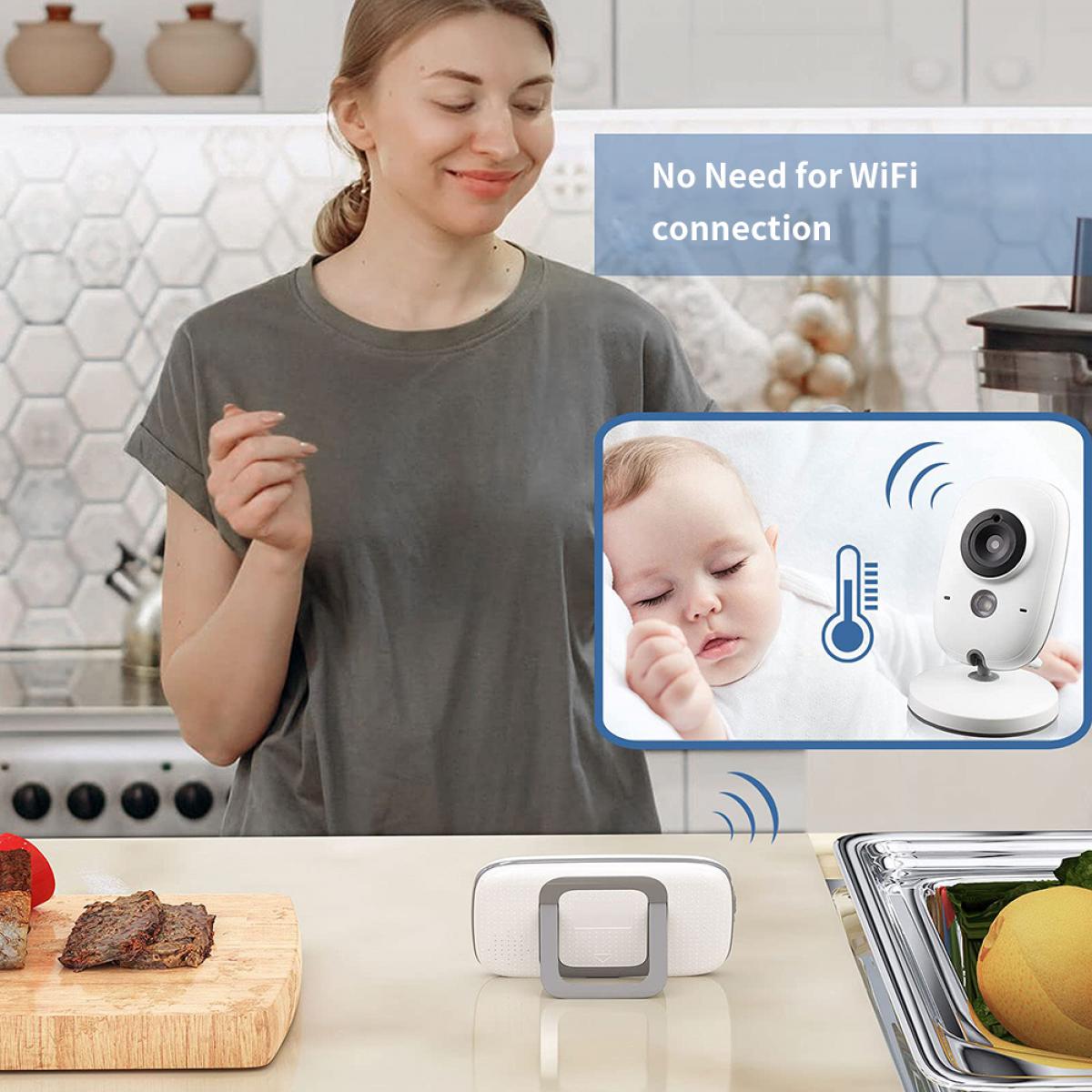 Works A Treat
The baby monitor itself is easy to set up and once powered on the menus and simple to navigate through.I was really impressed by the image quality and how well it handled night vision given the price.Theirs also the useful feature of the thermometer so you can constantly monitor the temperature in the babies room.Power wise on full charge this easily lasts the full night.Another good feature is the lullaby which at the touch of a button plays a lullaby on the babies side of the monitor which so far has worked every time! Happy days!
30/05/2018
Nice monitor. As baby monitors go, this is pretty good. Reasonable display quality allows you to see the little one well enough to know what they're up to.
30/08/2021
We bought this monitor about 3 years ago and it's still going strong! Really good picture quality and range. Battery is quite good after 3 years, just needs plugging in overnight. I would definitely recommend!
17/08/2021
Camera was really easy to set up with the parent monitor, as these were already linked by default. Picture quality is good considering the price.
08/08/2021
This monitor is excellent, especially for the price. No issues with range, can have the video and sound on all the time or have the video activate when a sound is detected. I bought an extra camera for second child and have both hooked up to the one screen and whichever detects noise appears. Very happy, no issues at all, battery life in the screen it's good.
07/08/2021
These images belong to K&F Concept end users.
There are no faqs for this product.
Baby Monitor
Screen Size
3.2"
Video Resolution
320*240
Battery
750mAh
Pan Tilt
×
Zoom
1
Infrared Night Vision
√(visible)
Connect Up To
1
Night Light
×
Lullaby
8
Temperature Sensor
√
Comparison of similar products
Rating

41 reviews.

16 reviews.

2 reviews.

17 reviews.
Price

£109.99

£55.49

£124.99

£80.66

£191.66

£86.79

£42.59
Model
GW60.0024UK
GW50.0026UK
GW50.0031UK
GW60.0023UK

Screen Size

3.2"
5"
5"
2"

Video Resolution

320*240
1280*720
1280*720
320*240

Battery

750mAh
4000mAh
2000mAh
540mAh

Pan Tilt

×
√
√
×

Zoom

1
4
4
1

Infrared Night Vision

√(visible)
√(invisible)
√(invisible)
√(visible)

Connect Up To

1
4
4
1

Night Light

×
×
×
×

Lullaby

8
8
5
/

Temperature Sensor

√
√
√
√