Webcam Full HD 1080P, for Mac Laptop Desktop Computer, Conference, Video Calling, Recording and Streaming
£43.65
£70.58
38% OFF
Inclusive of VAT
&FREE Shipping to United Kingdom,Ireland
30-day refund or replacement,Webcam Full HD 1080P, for Mac Laptop Desktop Computer, Conference, Video Calling, Recording and Streaming .

GW50.0016

SKU:

GW50.0016

43.65

https://www.kentfaith.co.uk/GW01.0321_h200-microphone-speaker-and-1080p-lens-three-in-one-high-definition-streaming-business-webcam-with-privacy-protection-fixed-focus-h200-high-definition-wide-angle-meeting-usb-webcam-for-meetings-youtube-skype-facetime-hangouts-pc-mac-laptop-desktop
Features
* [Full HD 1080P network camera] HD1080P high-definition video call, 30 frames per second process video. High-definition image sensor and automatic light correction function make your video clearer and brighter than ordinary 720P network cameras.
* [High-fidelity speakers, support for external sound release] Four omnidirectional noise reduction microphones, built-in high-power speakers, clear sound quality and no noise, with social software to adjust the volume
* [Large lens wide-angle] The lens has a wide focus range and a wide field of view, which can meet the requirements of most small and medium-sized meeting scenes, and can bring relaxed communication effects;
* [Privacy protection] It comes with intelligent magnetic anti-peeping function, which protects personal privacy and security, but also protects the lens from being scratched; double privacy protection, turn on the mute mode, the microphone can stop picking up, press the mute button again, The sound pickup is restored to protect the meeting from interruption, which is safer and more efficient; the back is designed with a silicone sheet, which can better fit the screen, play an anti-vibration effec
* [Plug and Play] Quick and easy setup, without any other software or drivers. Compatible with WindowsXP SP2 and above, Mac OS 10.5 and above, free hard disk space more than 200MB, 32MB or higher memory, support Direct X VGA graphics card; USB cable, enough for study and meeting.
Shipping
&FREE Shipping to United Kingdom,Ireland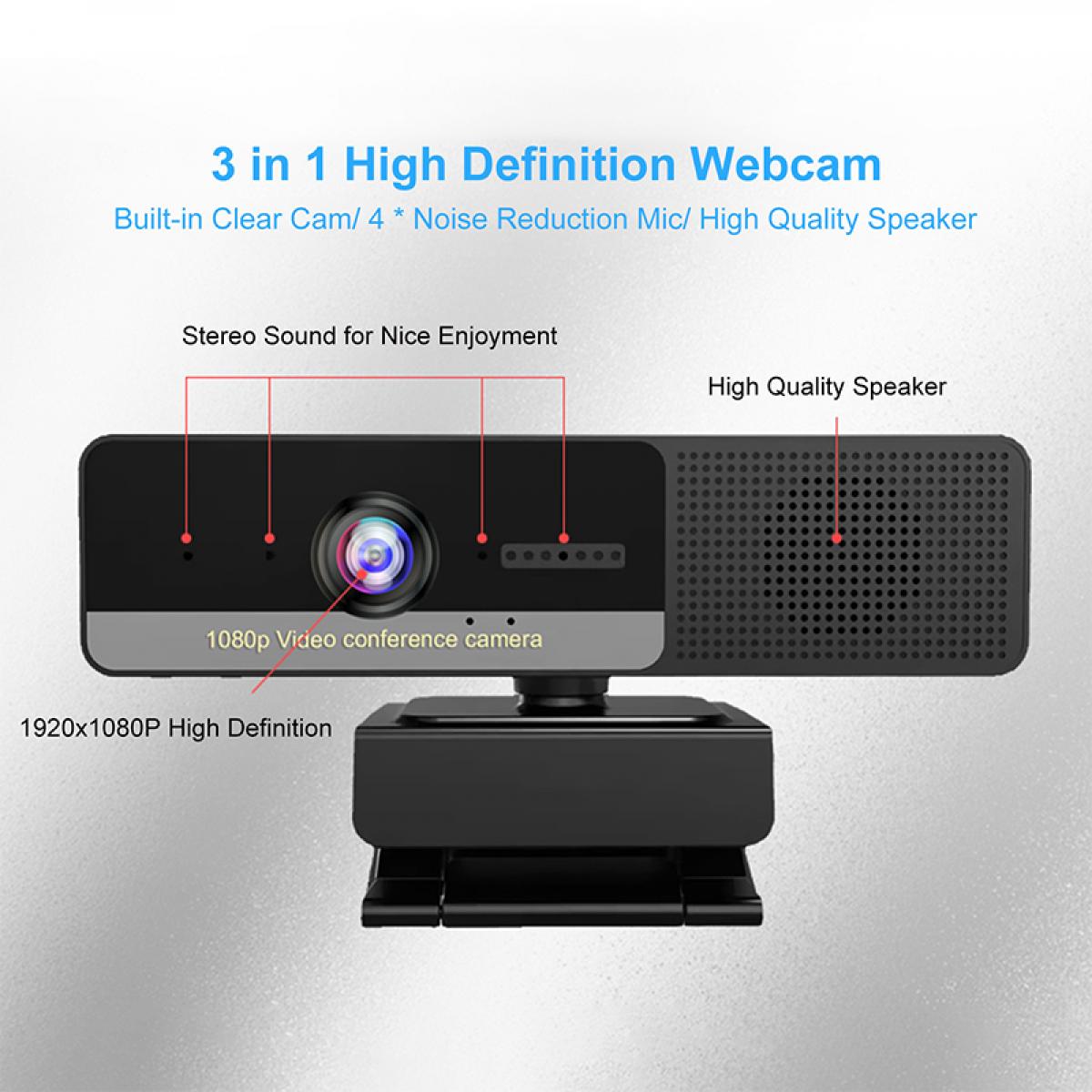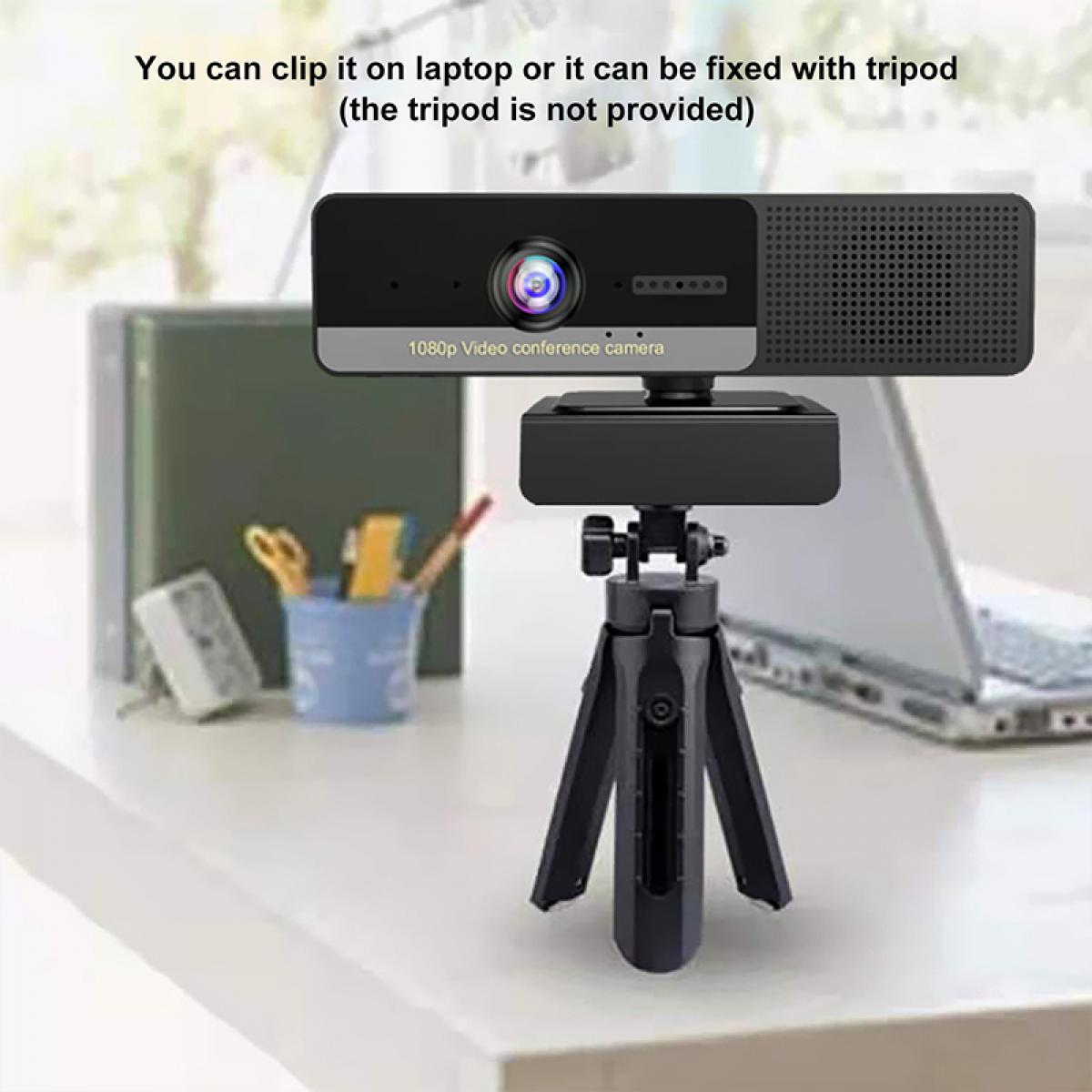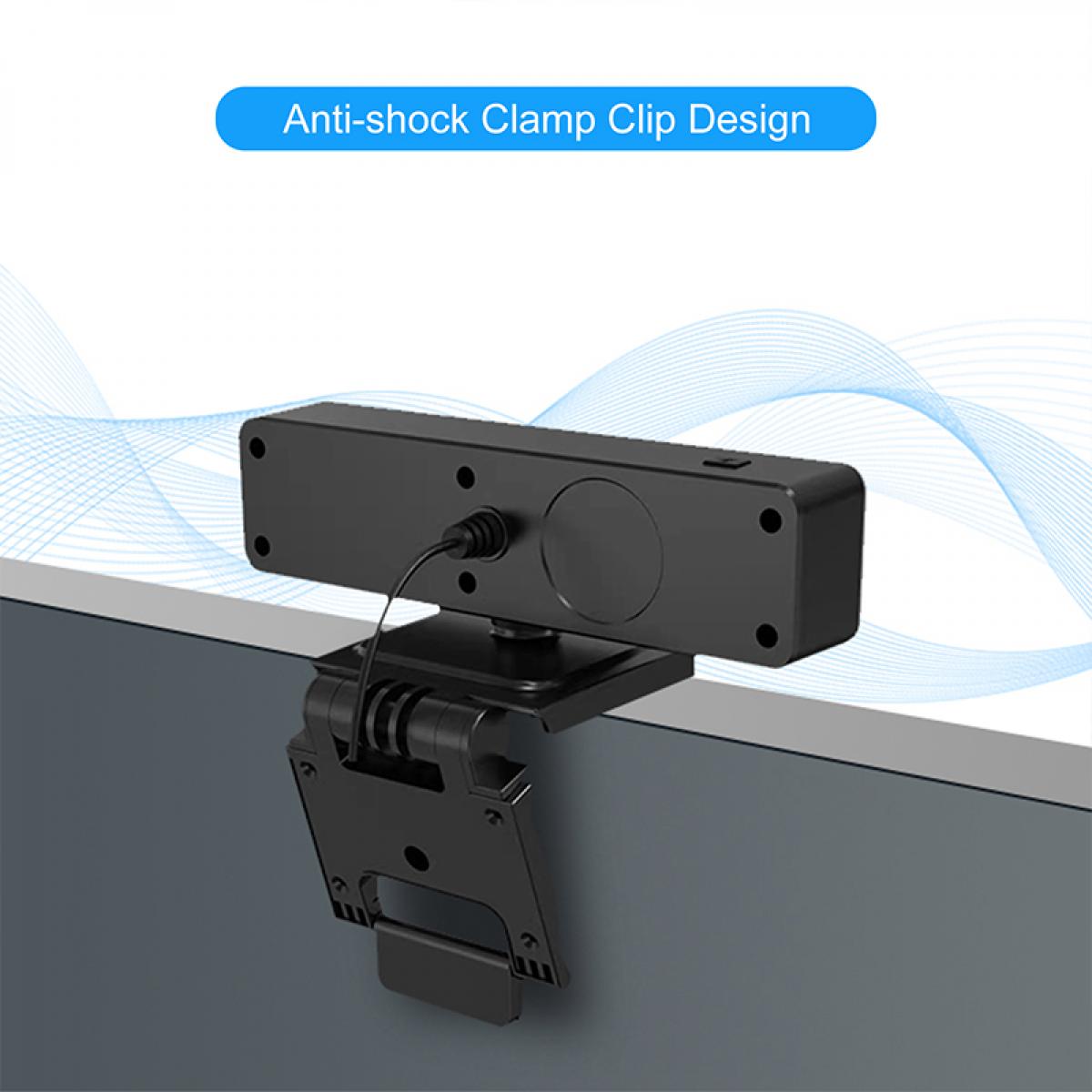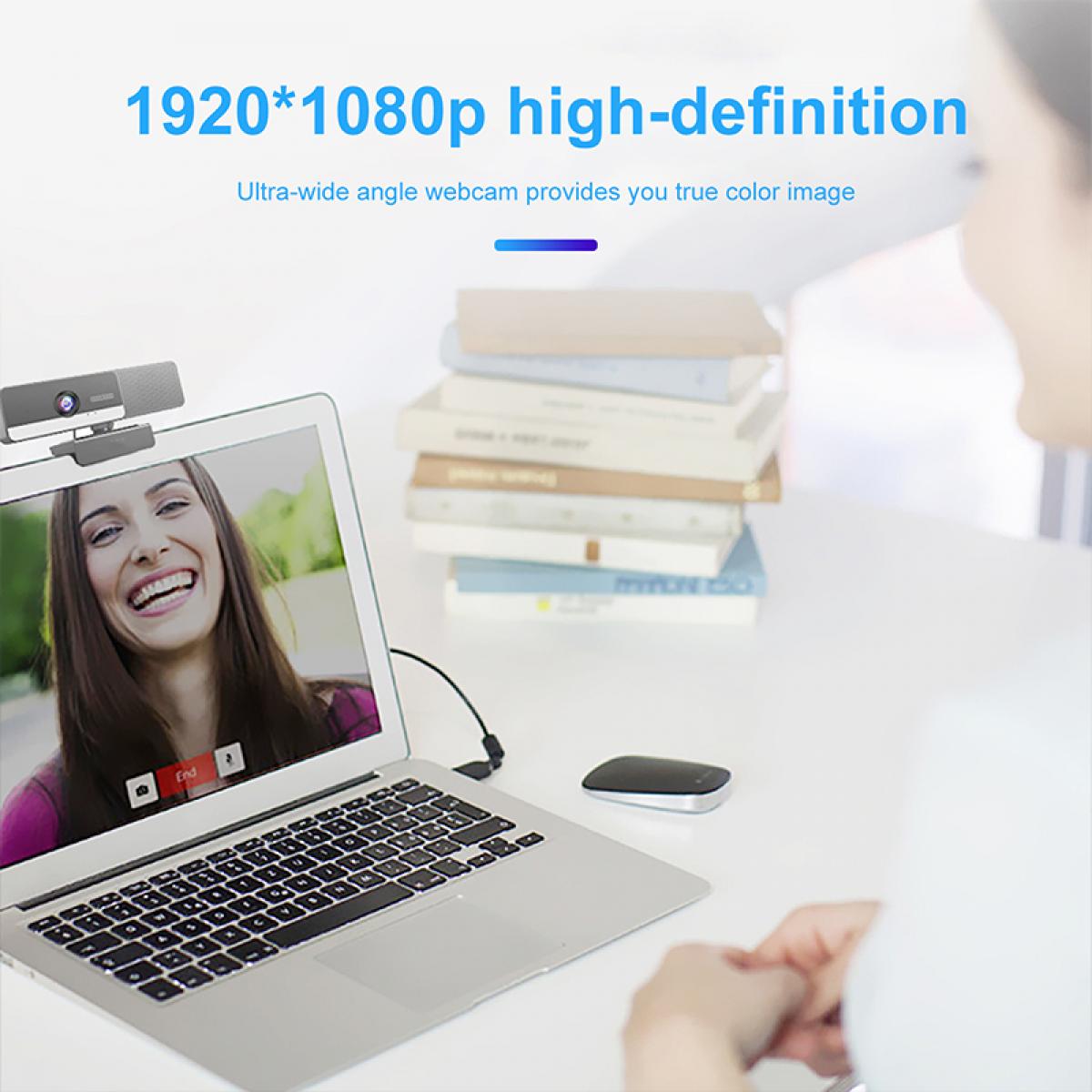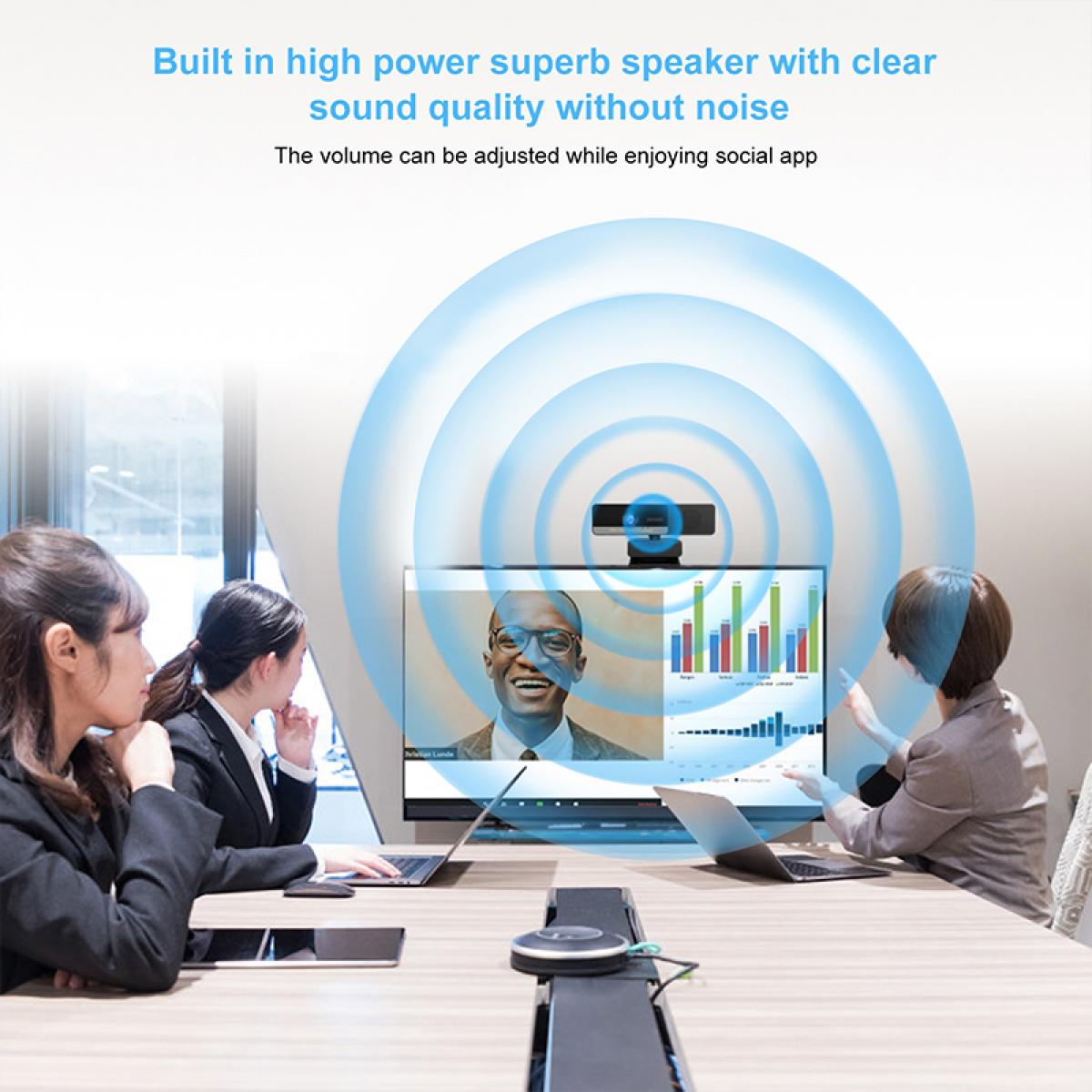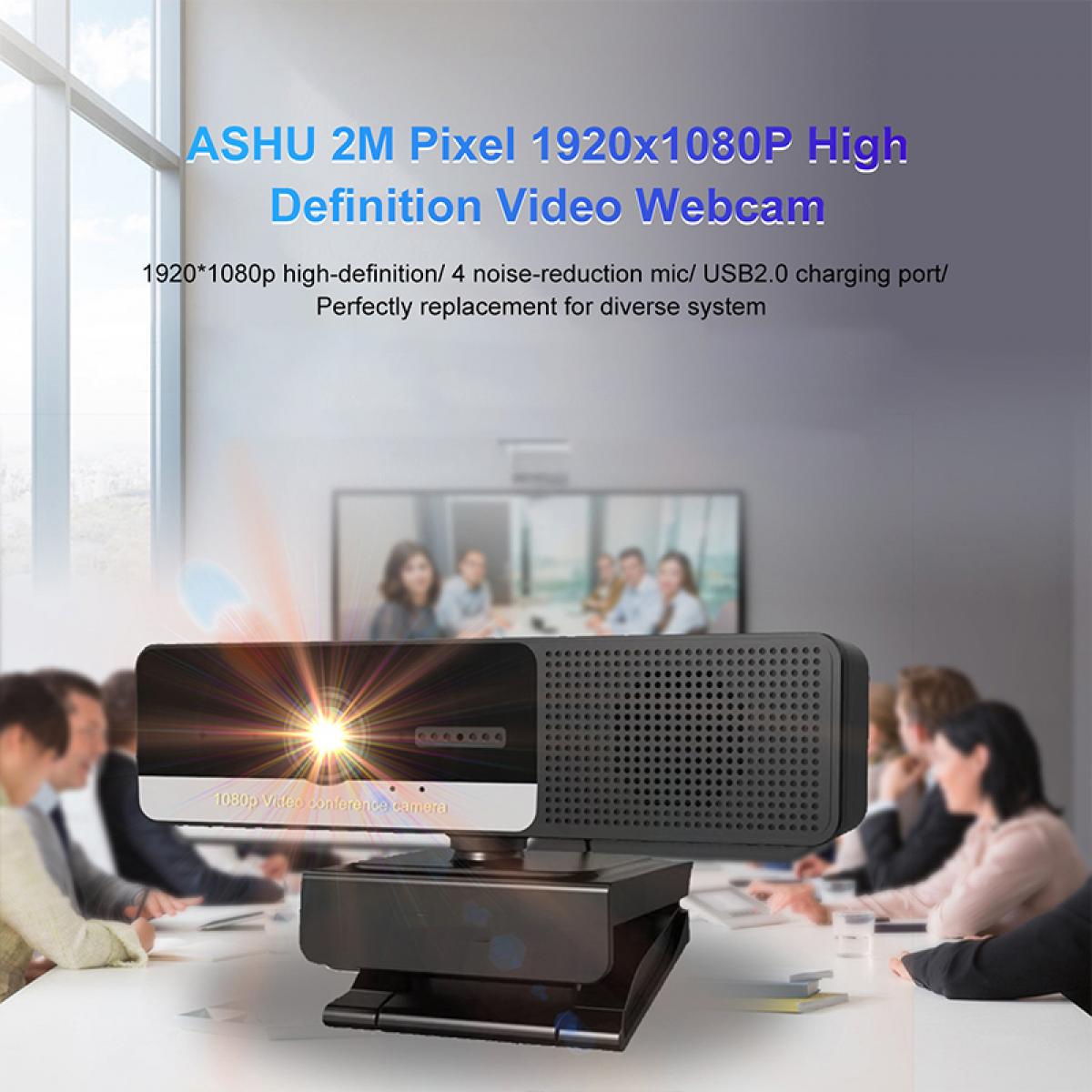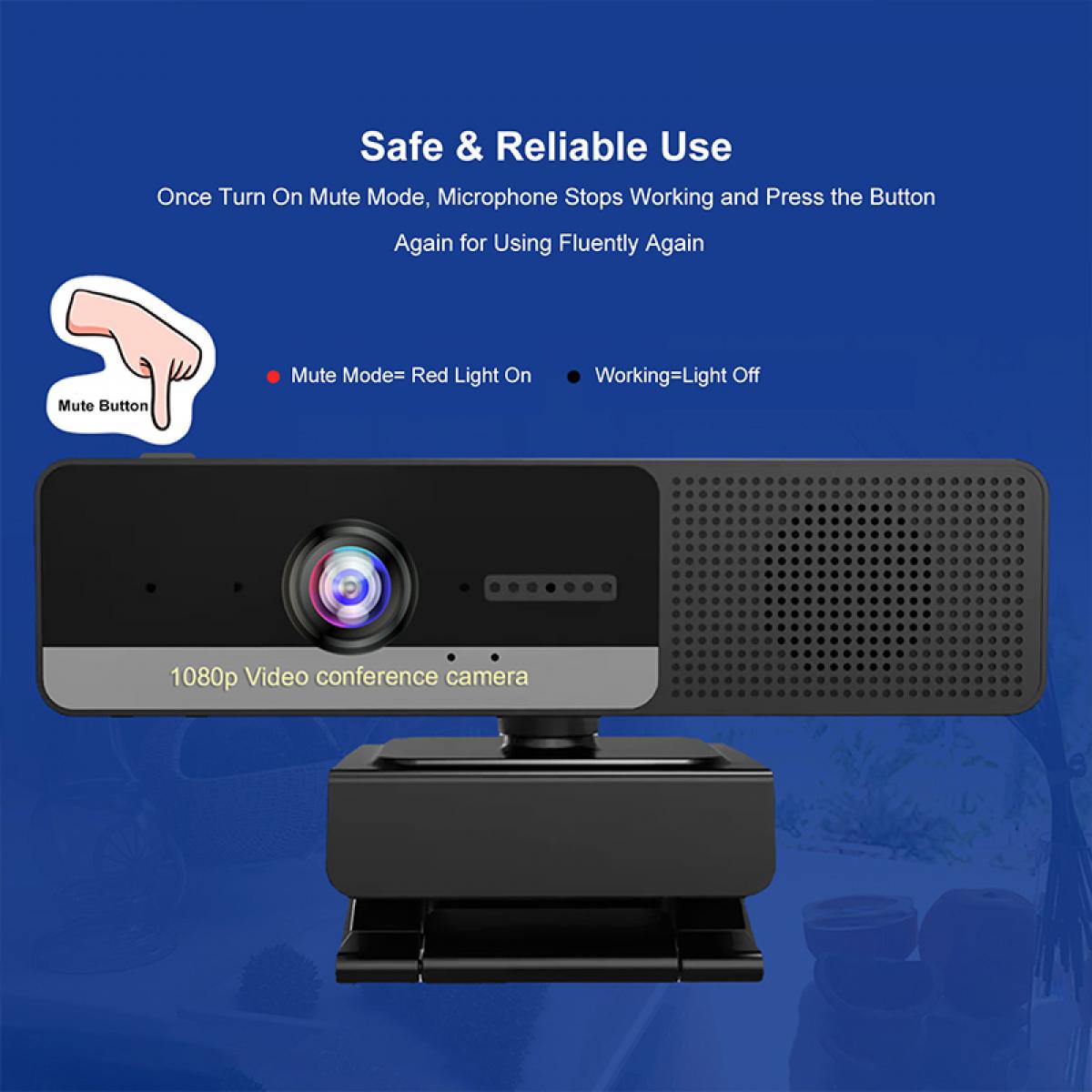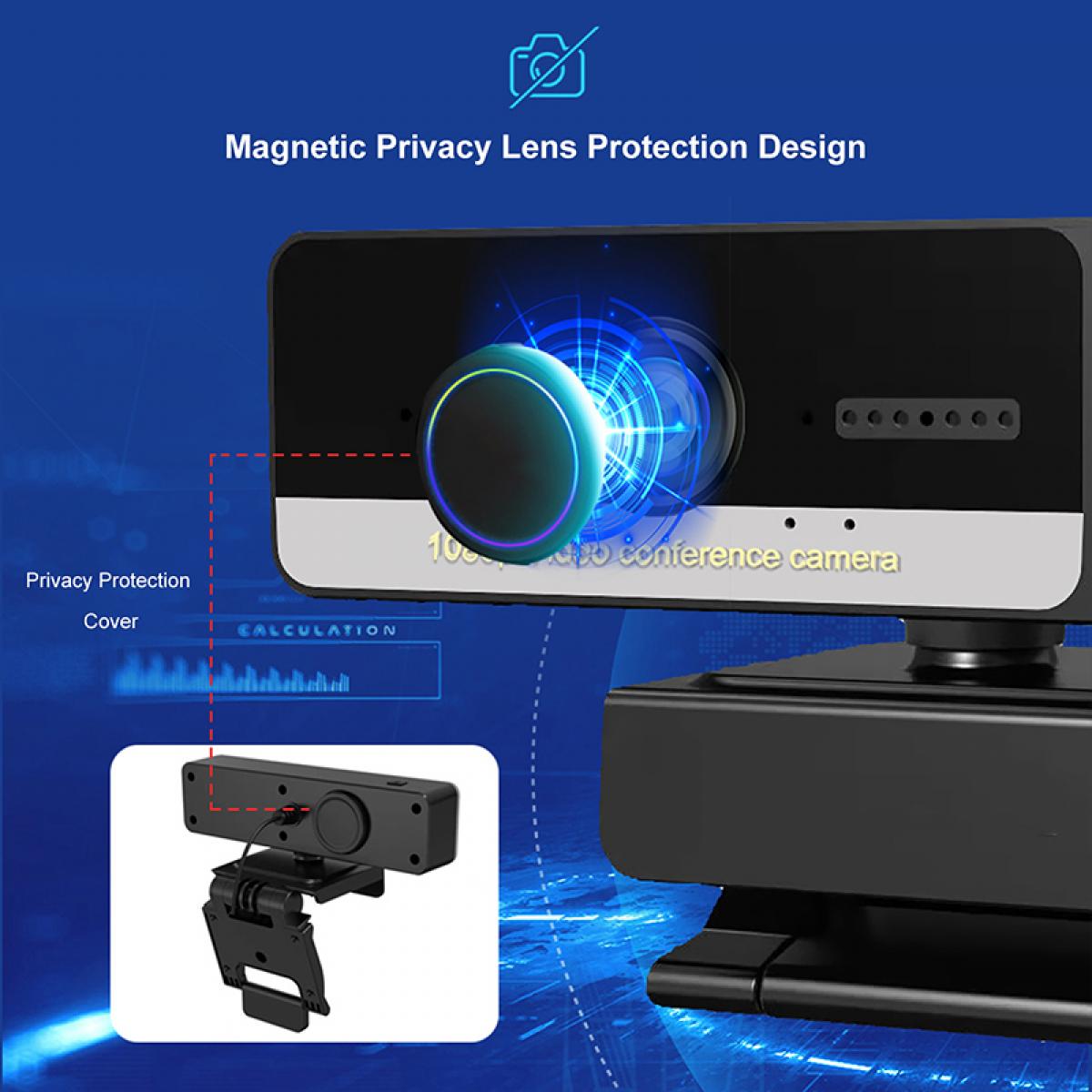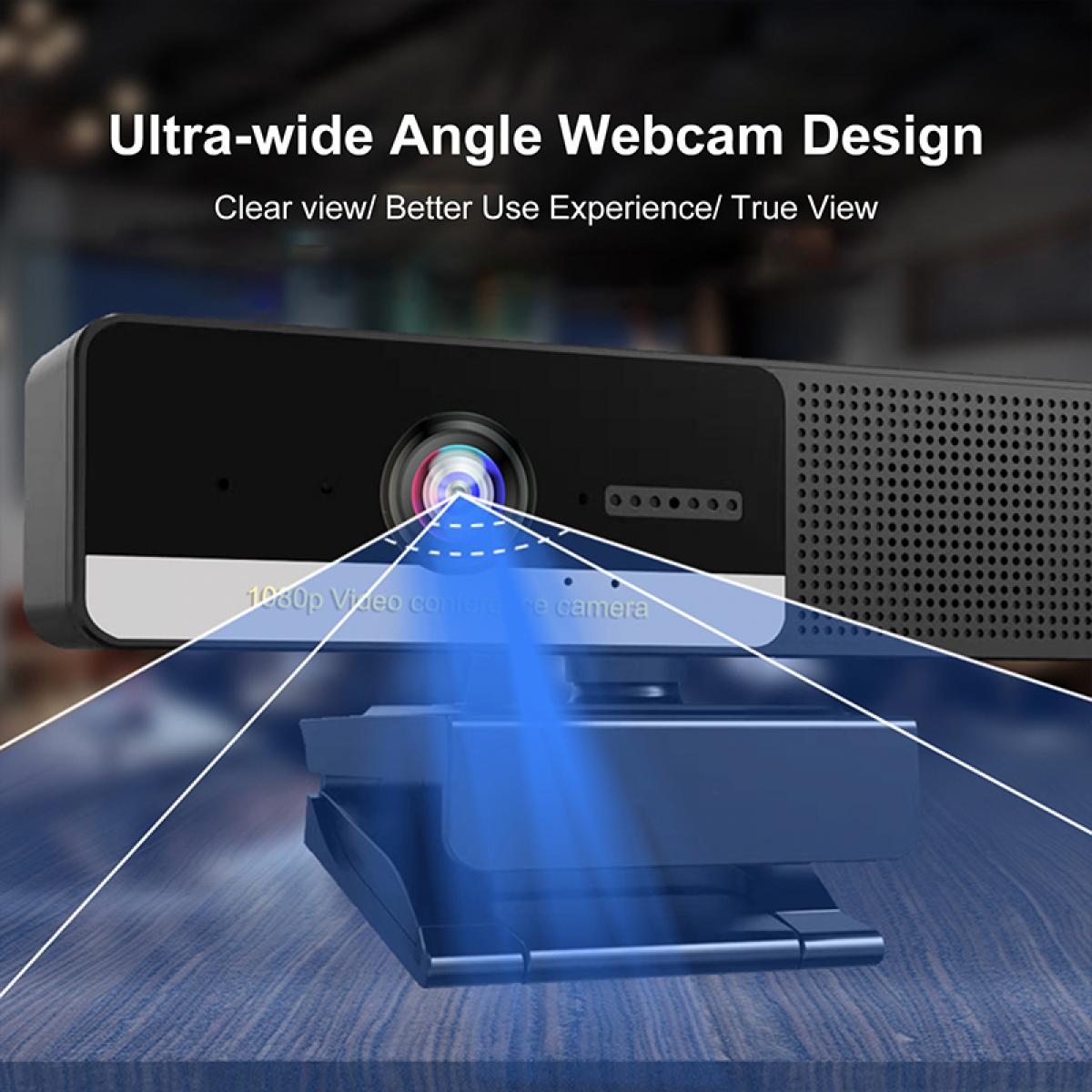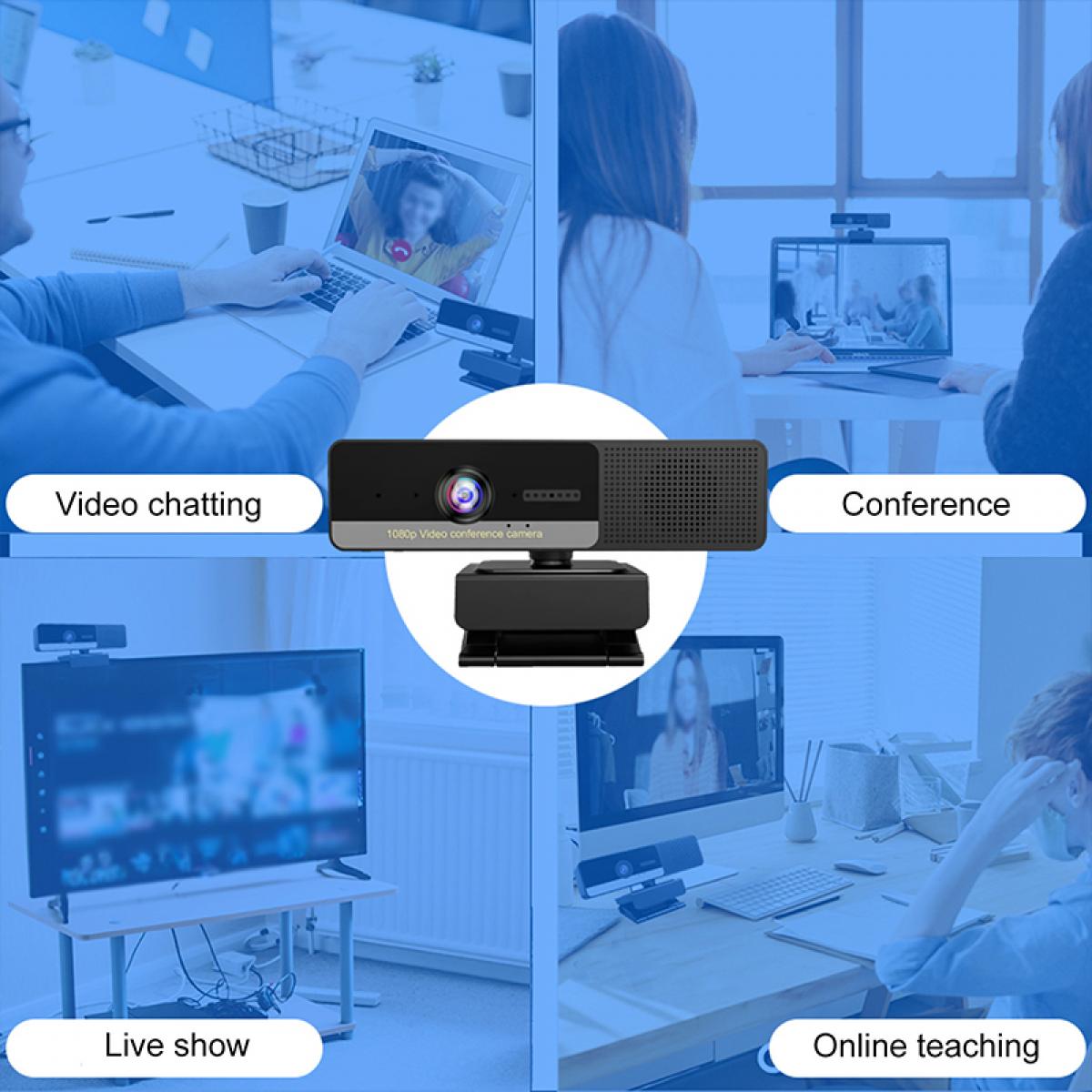 Good all rounder
Very good especially for the price
06/10/2021
Good
Good product, simple to install and good result.You can buy without problems, if you want not a excellent results, but a good result.
26/09/2021
Works out the box
works out the box , image quality is great.
20/09/2021
Better than most cameras around this price range
The picture quality of this webcam is amazing for the price point! Comparing it to other cameras (like the Microsoft LifeCam), it looks way better.
24/08/2021
Excellent
Excellent webcam. Very satisfied
24/08/2021
Very good.
This was my work camera in lockdown (fitness industry). Also used to take martial arts classes during lockdown.Fully satisfied. Great width of vision.It's fixed focus, however I prefer this to an auto focus which can sometimes cause the viewer dizziness. I'd recommend a manual focus, if you are in one place and need maximum detail.If you are moving around the room for your video calls as I am, this fixed focus camera may be good enough. Good sound quality also.
09/08/2021
Works a charn
Works as it's supposed to, great value for money!
03/07/2021
I bought it for my daughter who is instructing online yoga classes, she tells me it is an excellent buy.
02/07/2021
The overall build quality is nice and it has an integrated thread for camera mounts so there's a lot of flexibility as to how this camera can be placed.
30/06/2021
There are no faqs for this product.