Hidden Camera Detector, Counter Spy Detector, Infrared Scanning Detector with Compass and 8 LEDs, Hotel or Home Camcorder Detector Black
£15.99
£29.99
46% OFF
Inclusive of VAT
&FREE Shipping to United Kingdom,Ireland
Brand:

K&F Concept

Buy K&F Concept hidden camera detector, counter spy detector, infrared scanning detector with compass and 8 leds, hotel or home camcorder detector black online, £15.99 free shipping to UK.

GW50.0052

SKU:

GW50.0052

15.99

https://www.kentfaith.co.uk/GW50.0052_hidden-camera-detector-counter-spy-detector-infrared-scanning-detector-with-compass-and-8-leds-hotel-or-home-camcorder-detector-black
Features
* 【Infrared scanning, easy and accurate】By scanning the window, no matter whether the hidden camera is open or closed, you can quickly find the wired and wireless pinhole camera to prevent privacy leakage, camera tracking, etc.;
* 【Easy to use】Just turn on the spy detector, then turn on the "CAM" button, you can look around through the viewfinder and find any hidden camera, you can also use the compass to find the hidden camera accurately;
* 【LED flashlight】Not only a camera detector, but also an LED flashlight, with strong light and long-range lighting, large-scale lighting, and easy to deal with dark environments;
* 【Vibration Alarm】The detector can be hung on the door when you sleep at night, or you can hang it on your bag or luggage. When someone touches it, it will vibrate and alarm, and the lights will flash;
* 【Long Standby Time】Built-in 300mAh rechargeable battery, when fully charged, it can work continuously for 6-8 hours, easy to carry, and you don't have to worry about power consumption.
Shipping
&FREE Shipping to United Kingdom,Ireland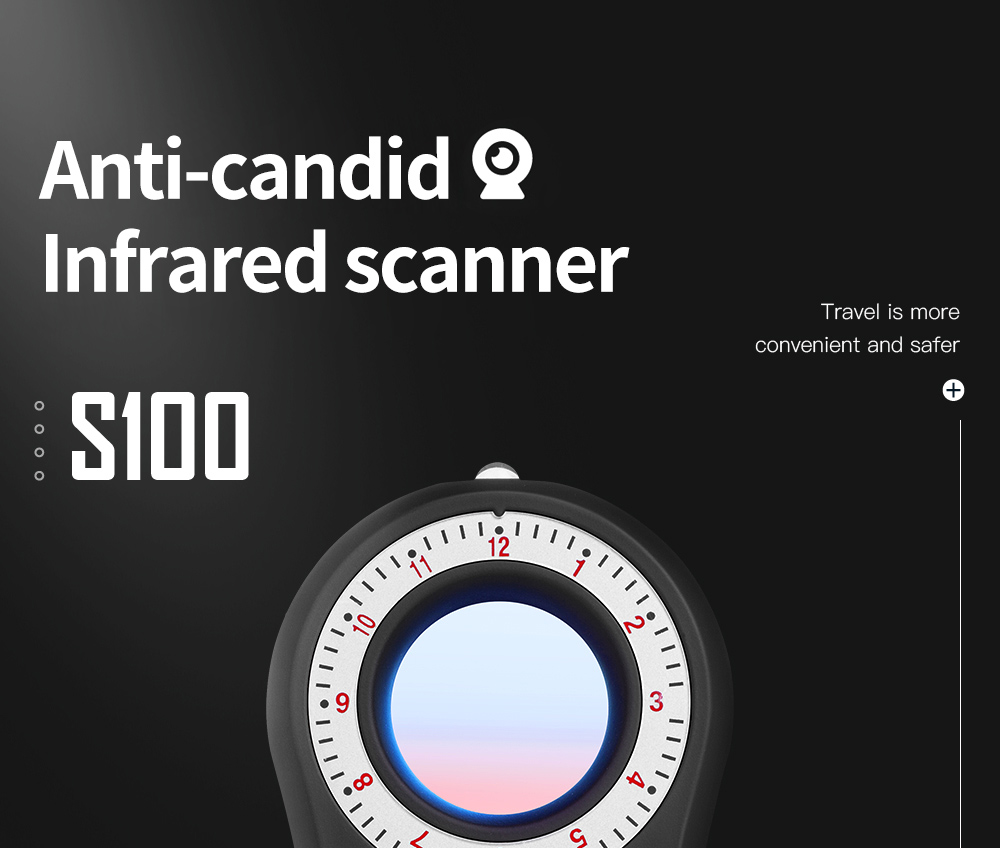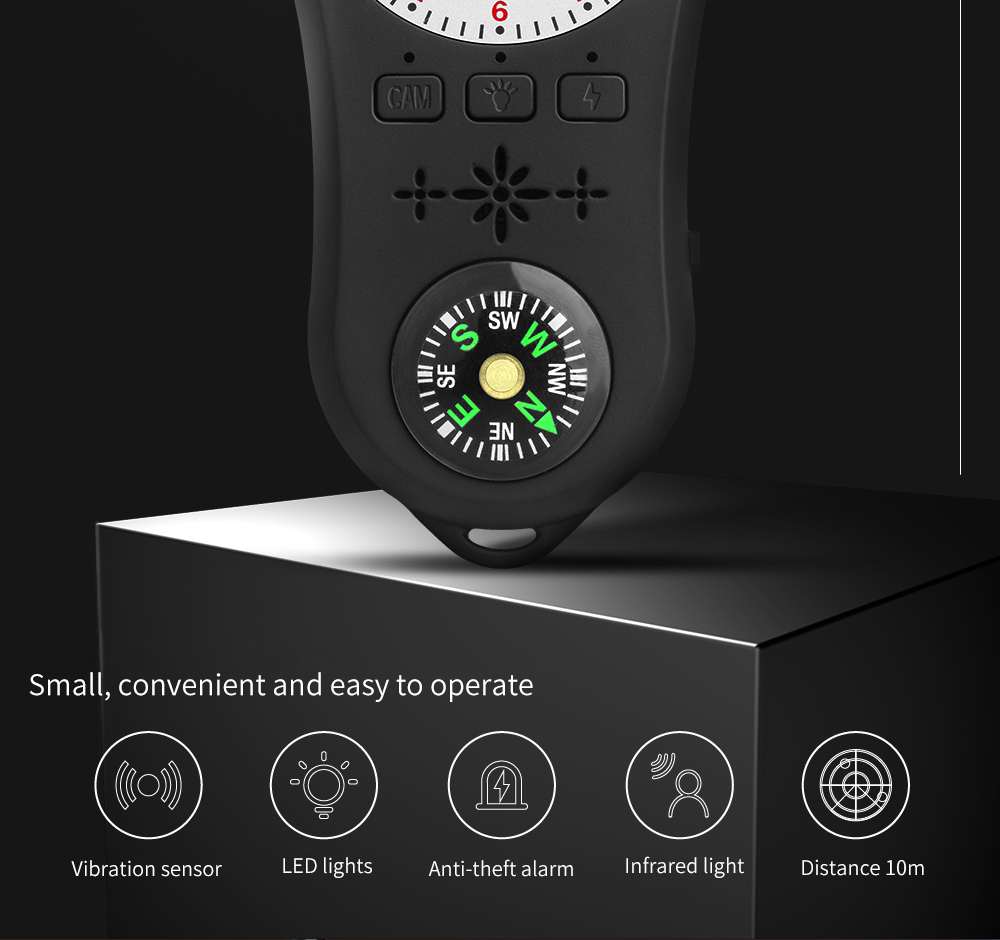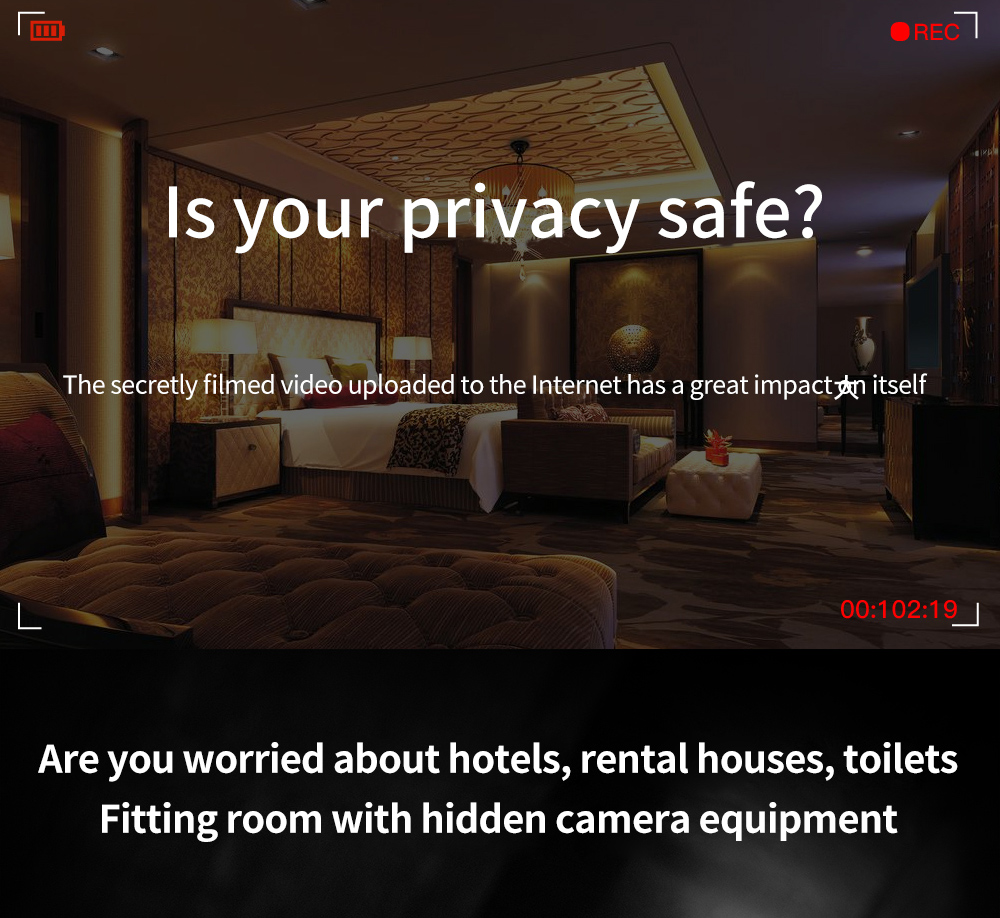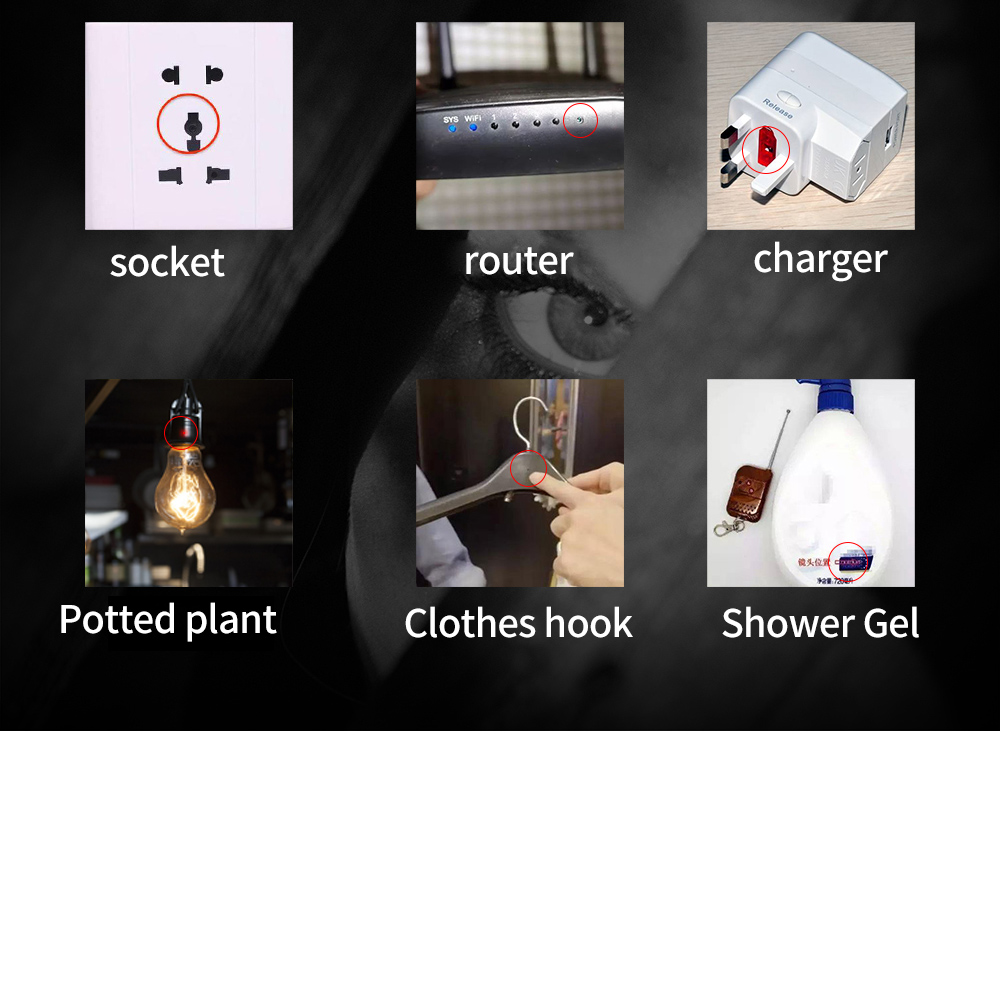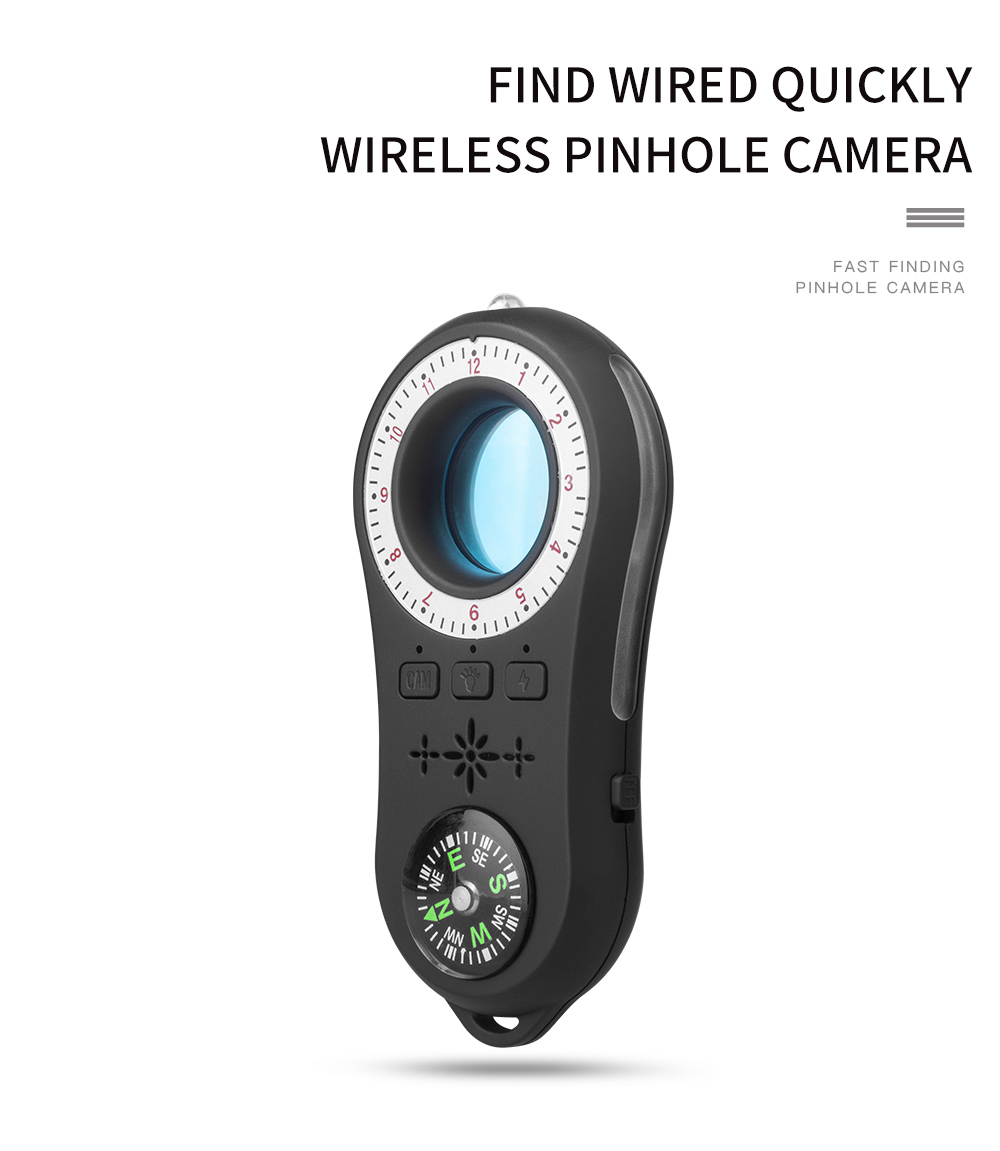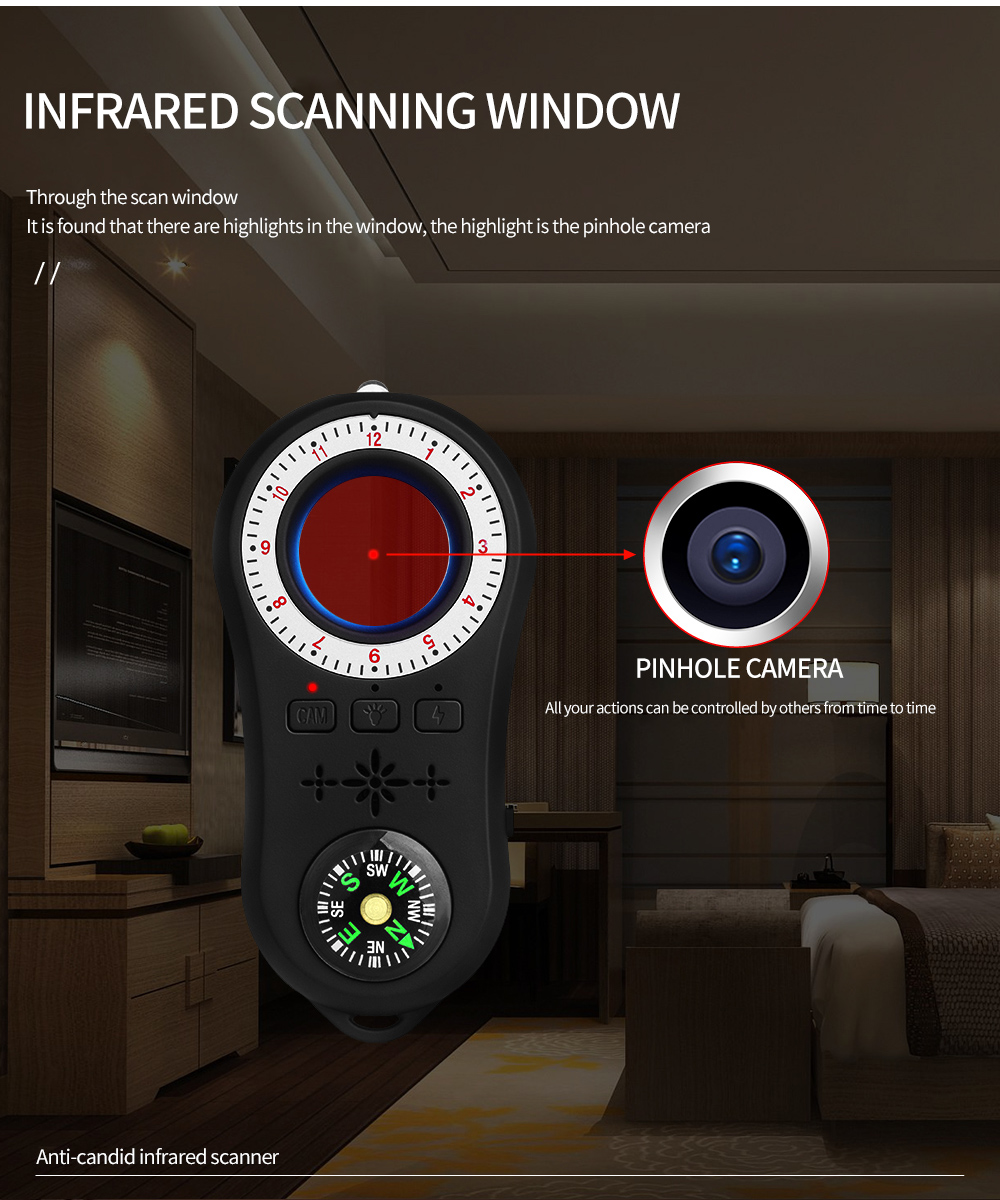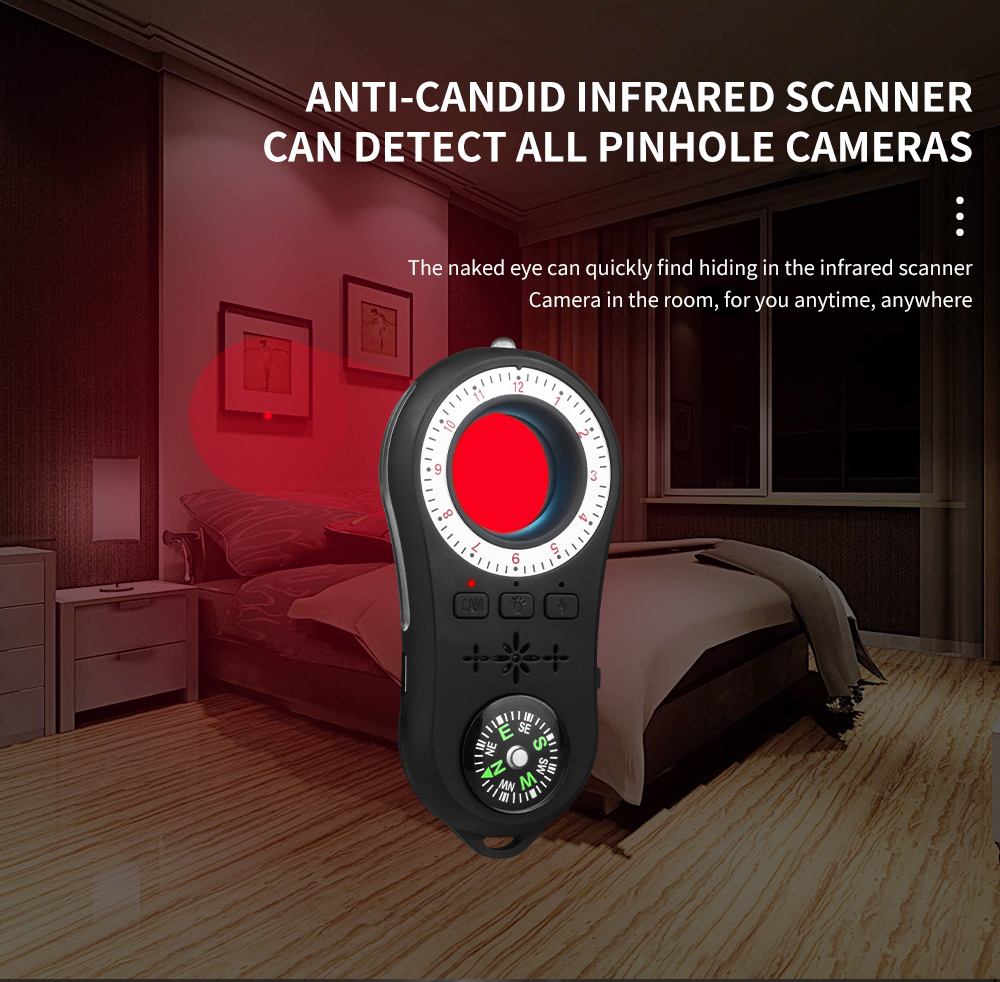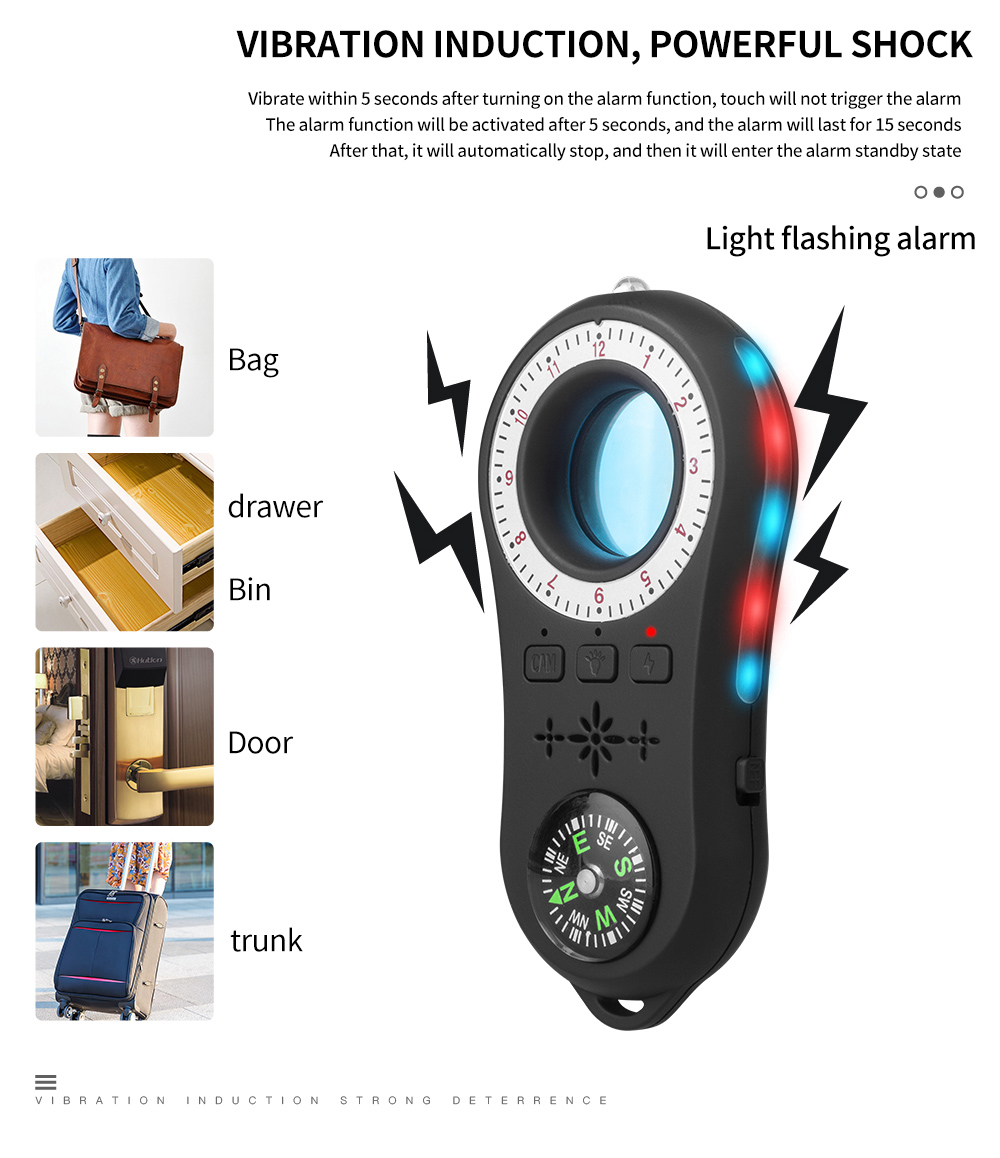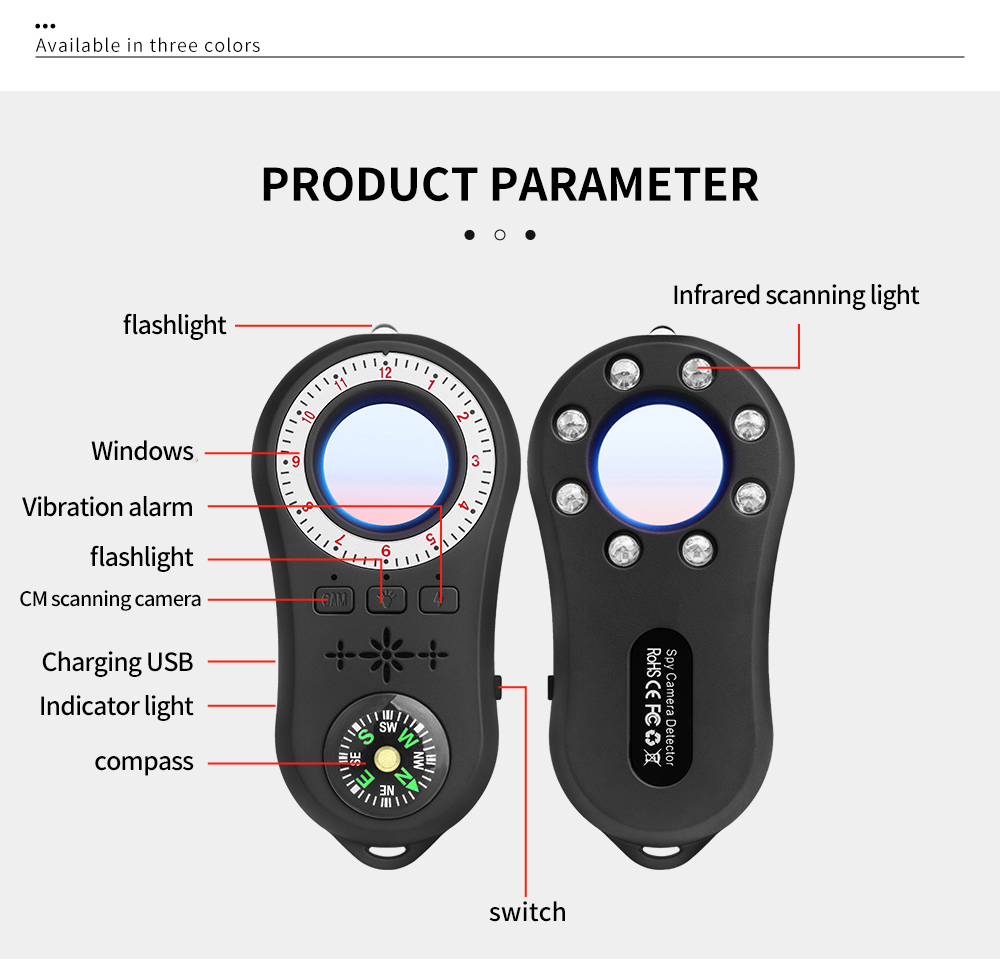 There are no reviews for this product.
There are no faqs for this product.