Y20 1.7-inch full touch screen smart watch,compatible with Android iPhone iOS black
£27.99
£54.99
49% OFF
Inclusive of VAT
&FREE Shipping to United Kingdom,Ireland
Buy K&F Concept y20 1.7-inch full touch screen smart watch,compatible with android iphone ios black online, £27.99 free shipping to UK.

GW59.0103

SKU:

GW59.0103

27.99

https://www.kentfaith.co.uk/GW59.0103_y20-smart-watch-with-heart-rate-and-sleep-monitoring-1.7-inch-full-touch-screen-smart-female-and-male-fitness-watch-compatible-with-android-iphone-ios-black
Features
* 1.7-inch IPS high-definition full-color display, rotating buttons, high contrast and wide color gamut bring superior high-definition picture quality;
* Built-in optical heart rate sensor, combined with intelligent heart rate algorithm, 24-hour heart rate monitoring, whether it is resting heart rate or exercise heart rate can be accurately monitored; sleep tracking, monitoring sleep quality, and generating professional sleep monitoring reports;
* Information, incoming calls, and APP message notifications are all available, with smart vibration reminders to avoid missing important information;
* Pre-set mainstream sports modes such as walking, running, mountaineering, and cycling, and professional data analysis, let you know more about exercise; IP67 waterproof, expands more sports life scenes, and daily waterproof is more worry-free;
* Built-in 190mah high-capacity battery, low power consumption, 20-day standby, 5-7 days of normal use, long-lasting battery life;
Shipping
&FREE Shipping to United Kingdom,Ireland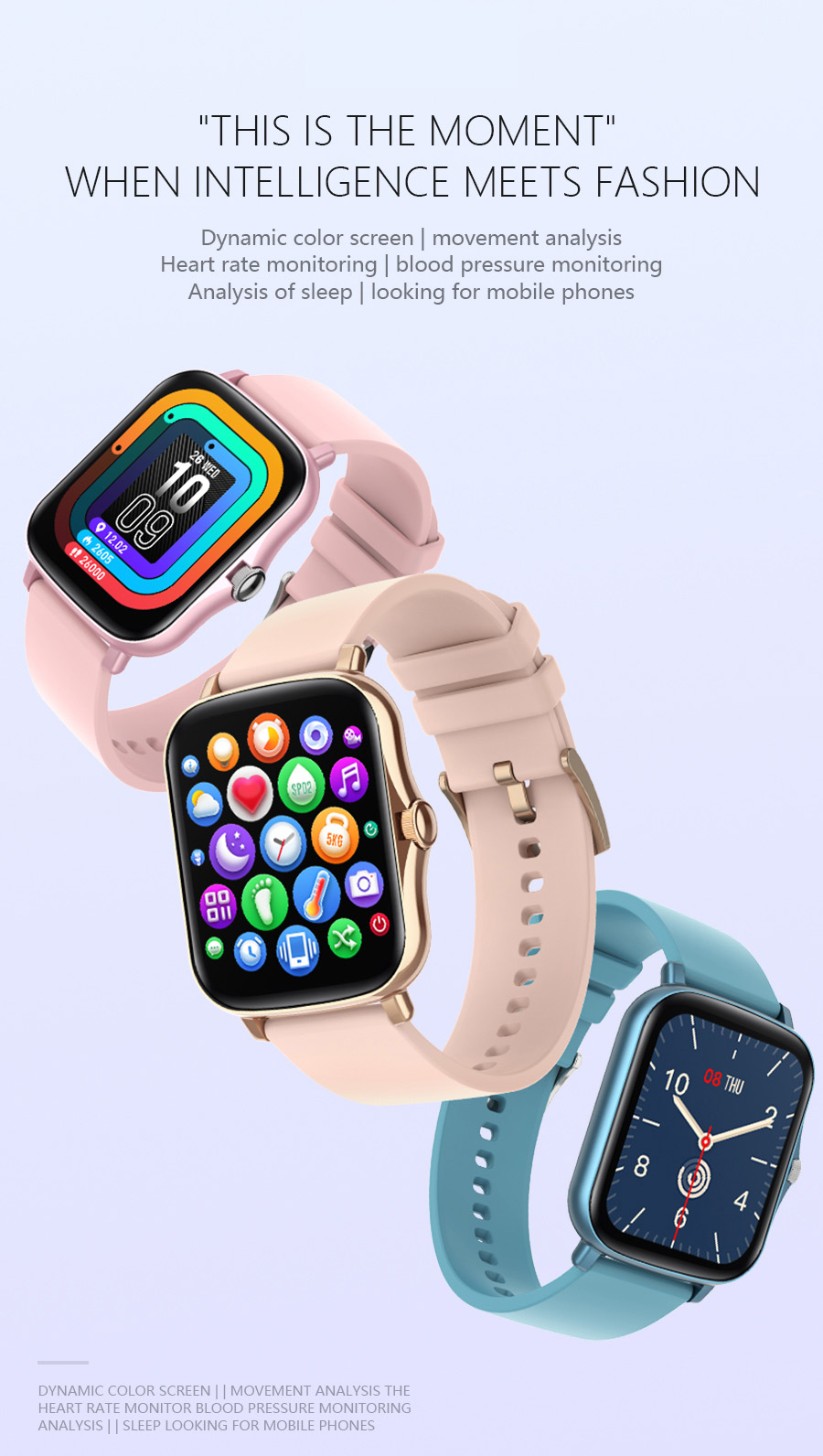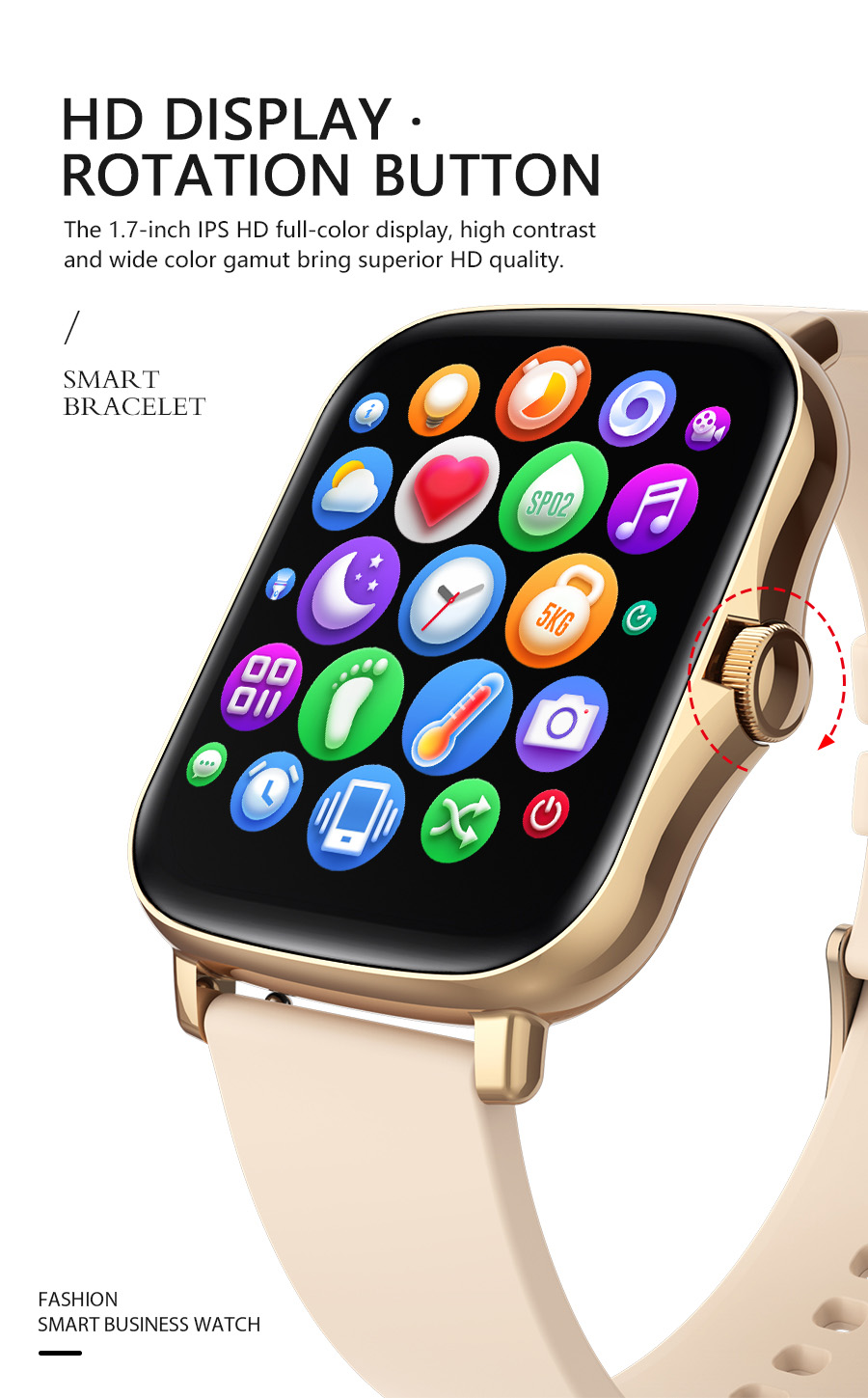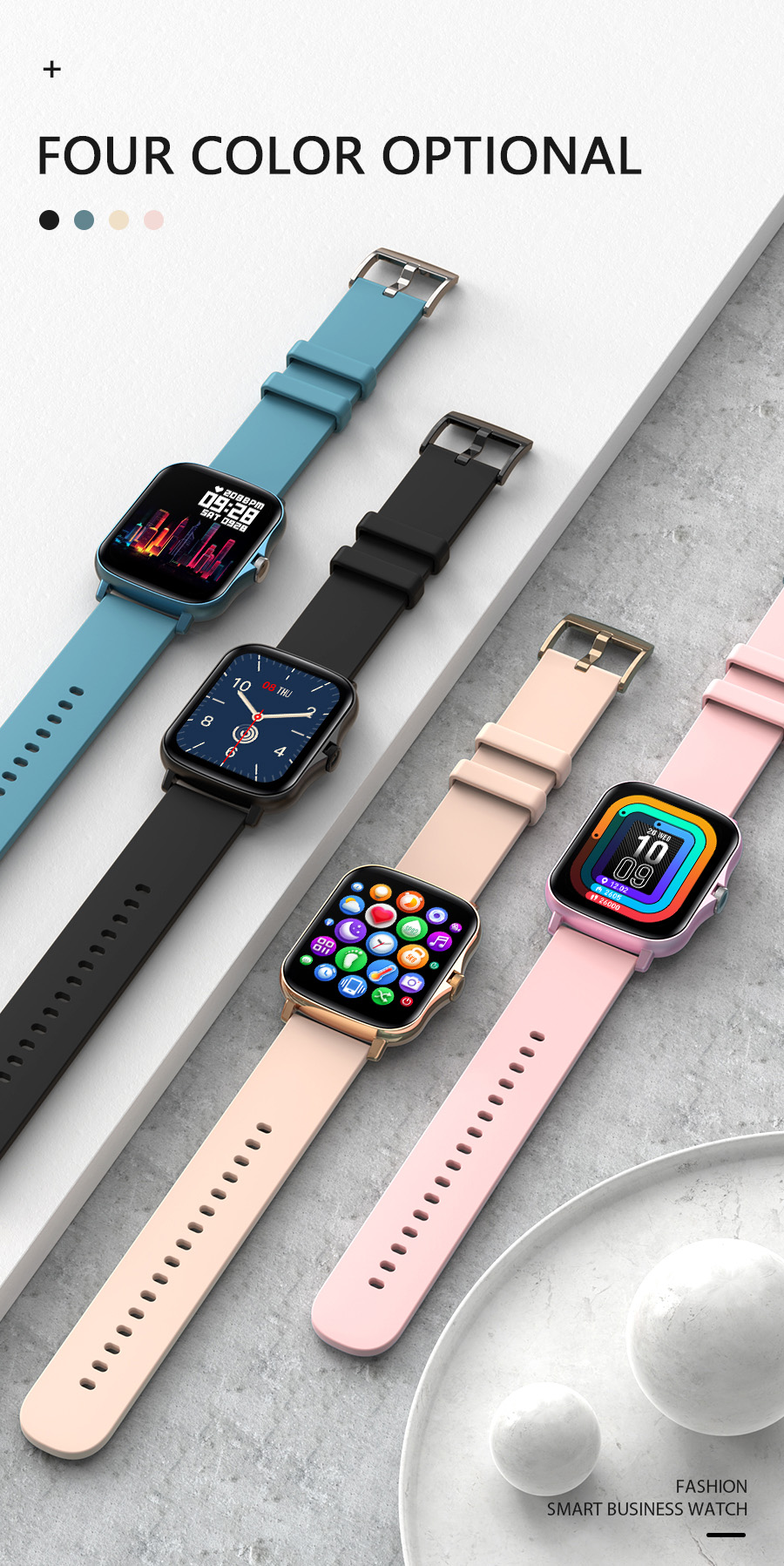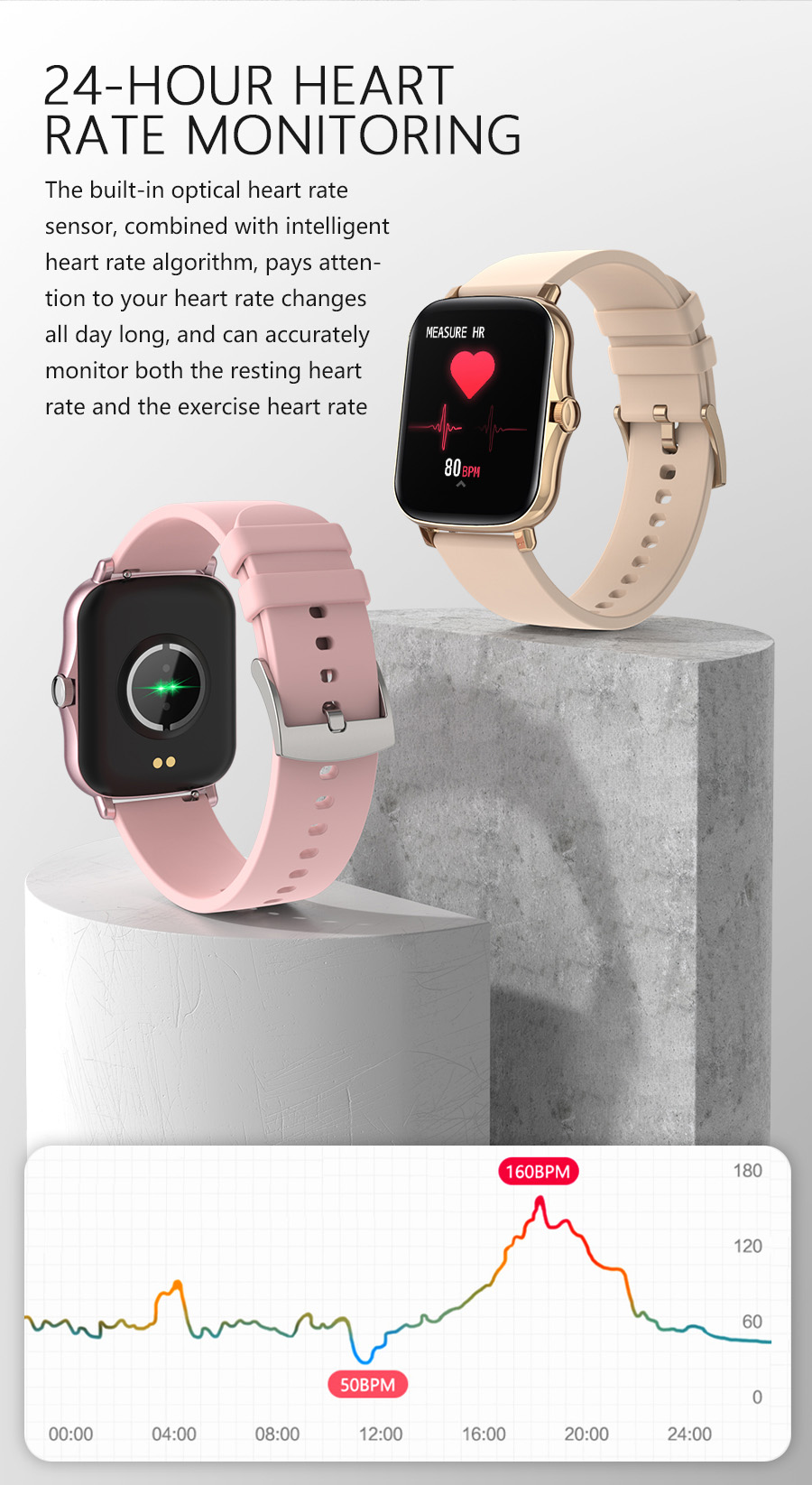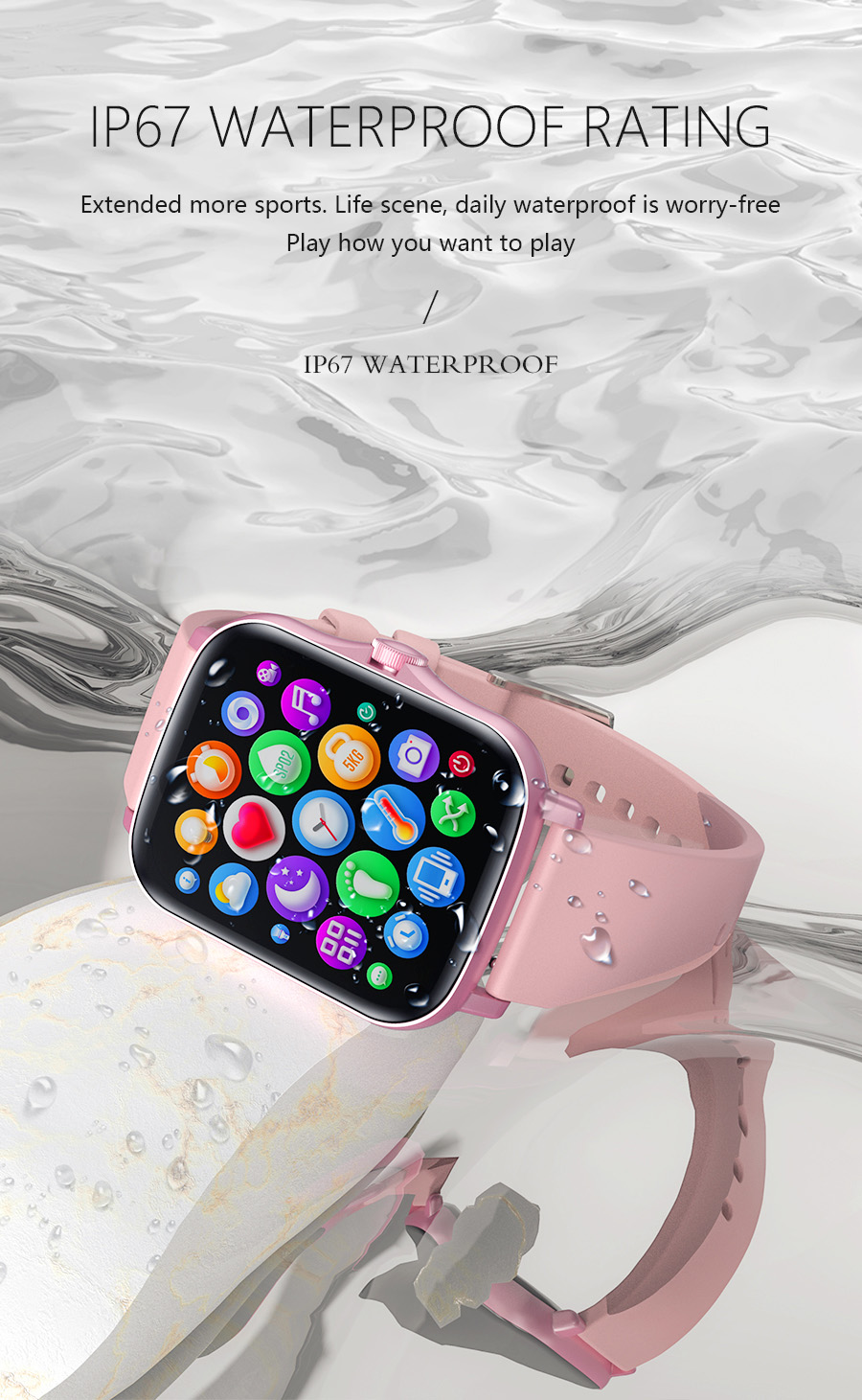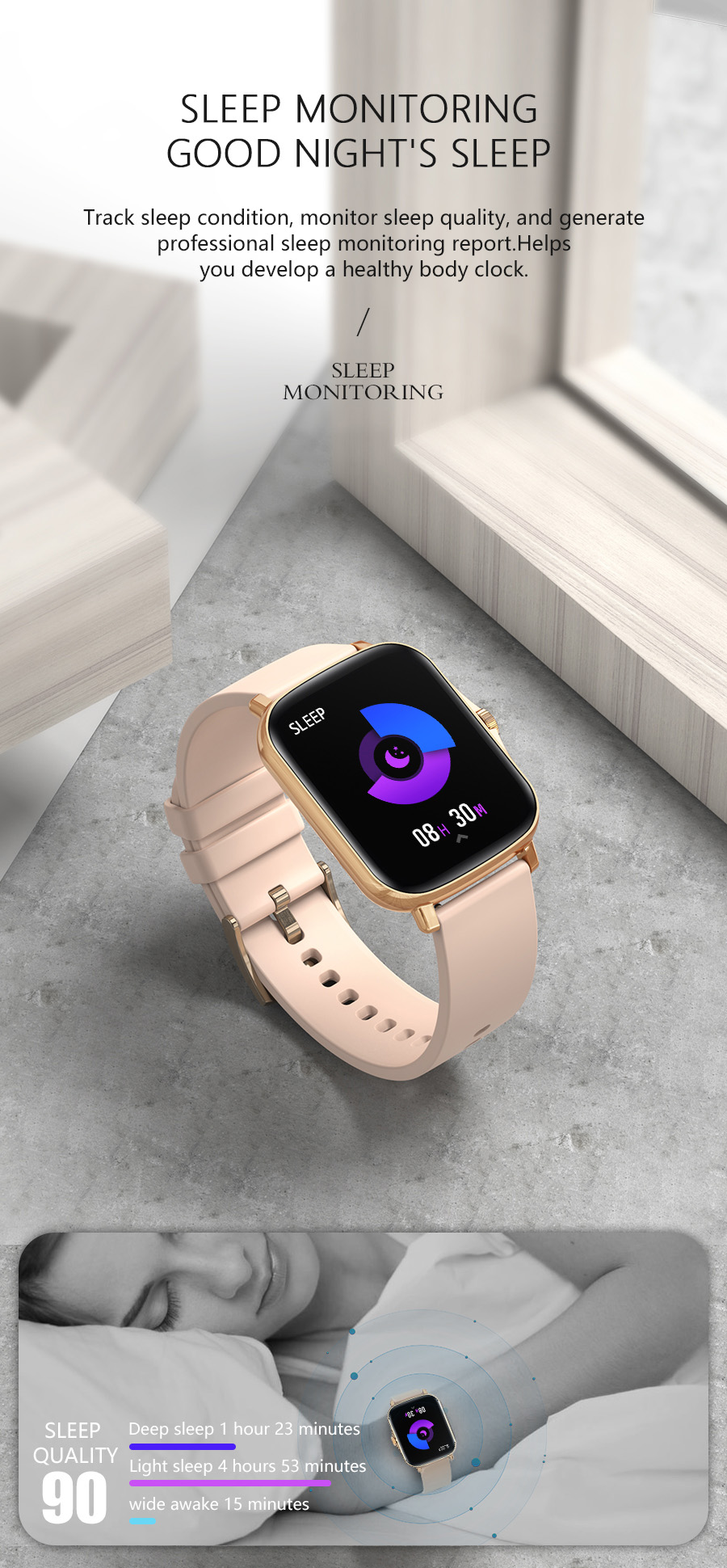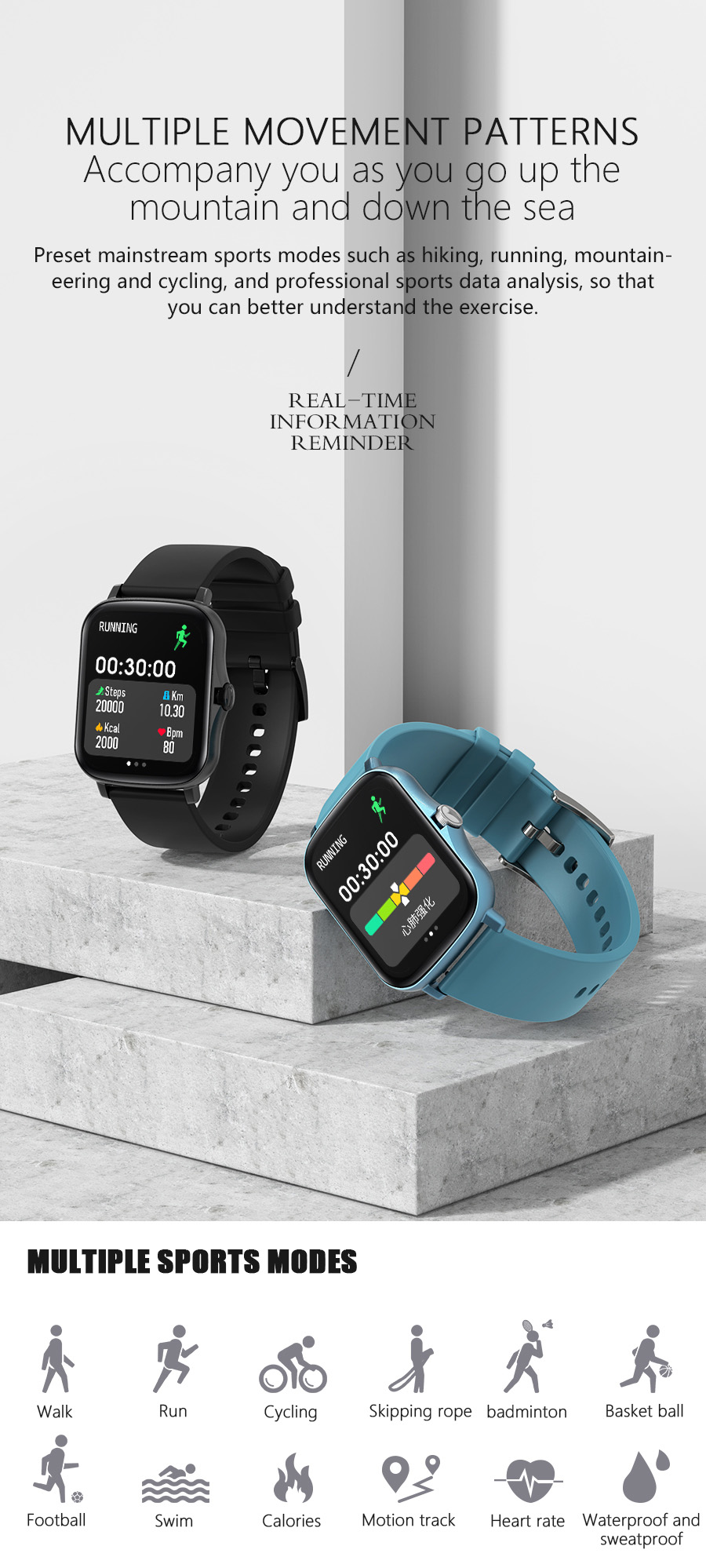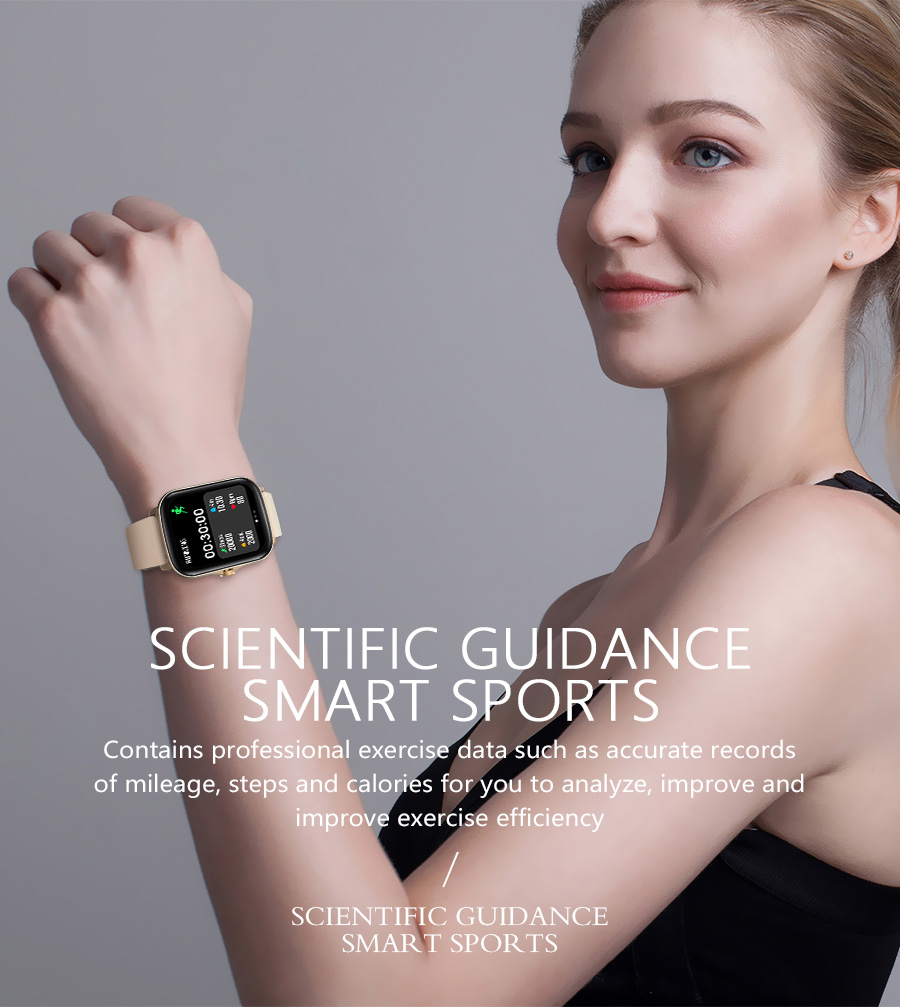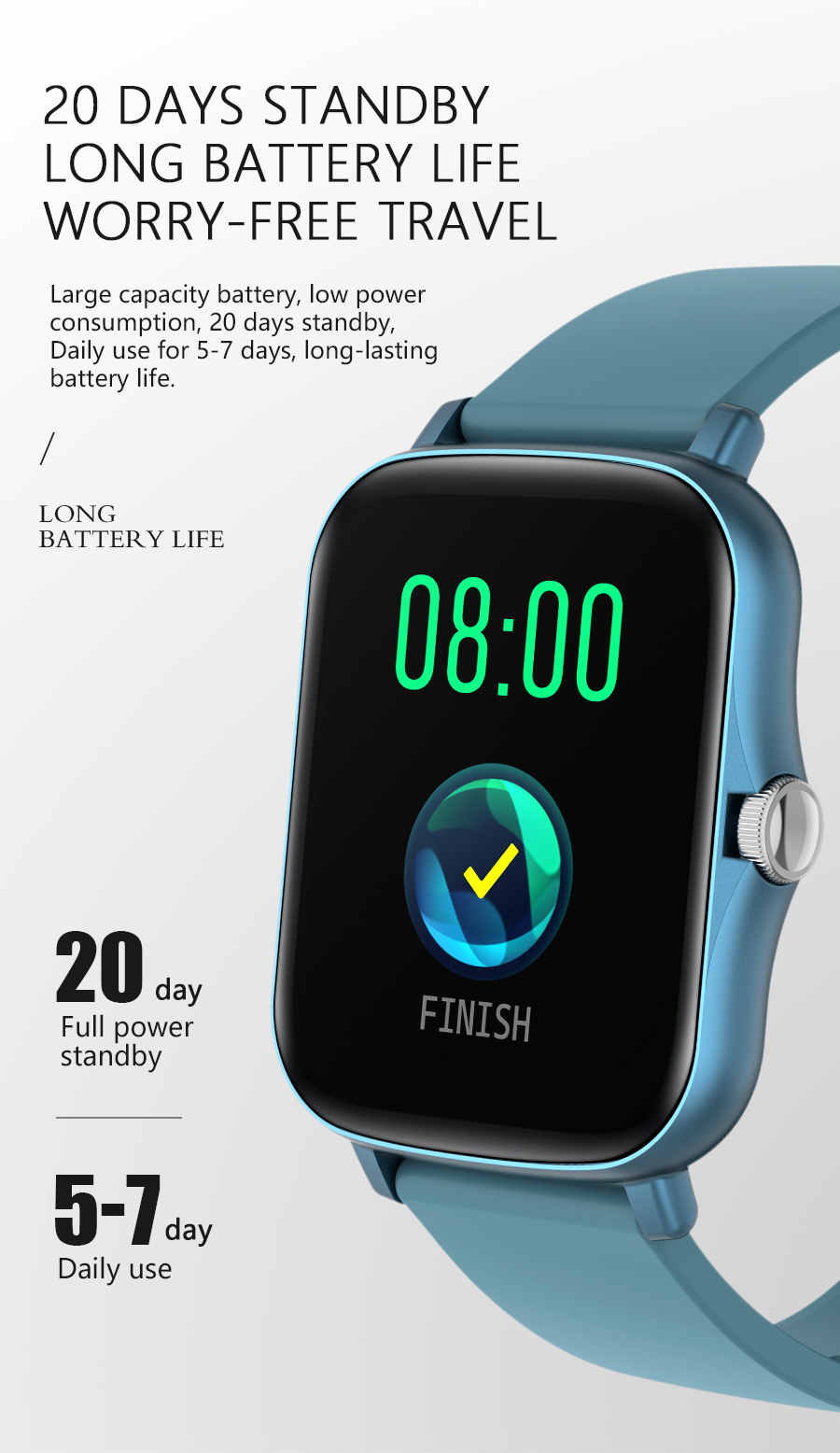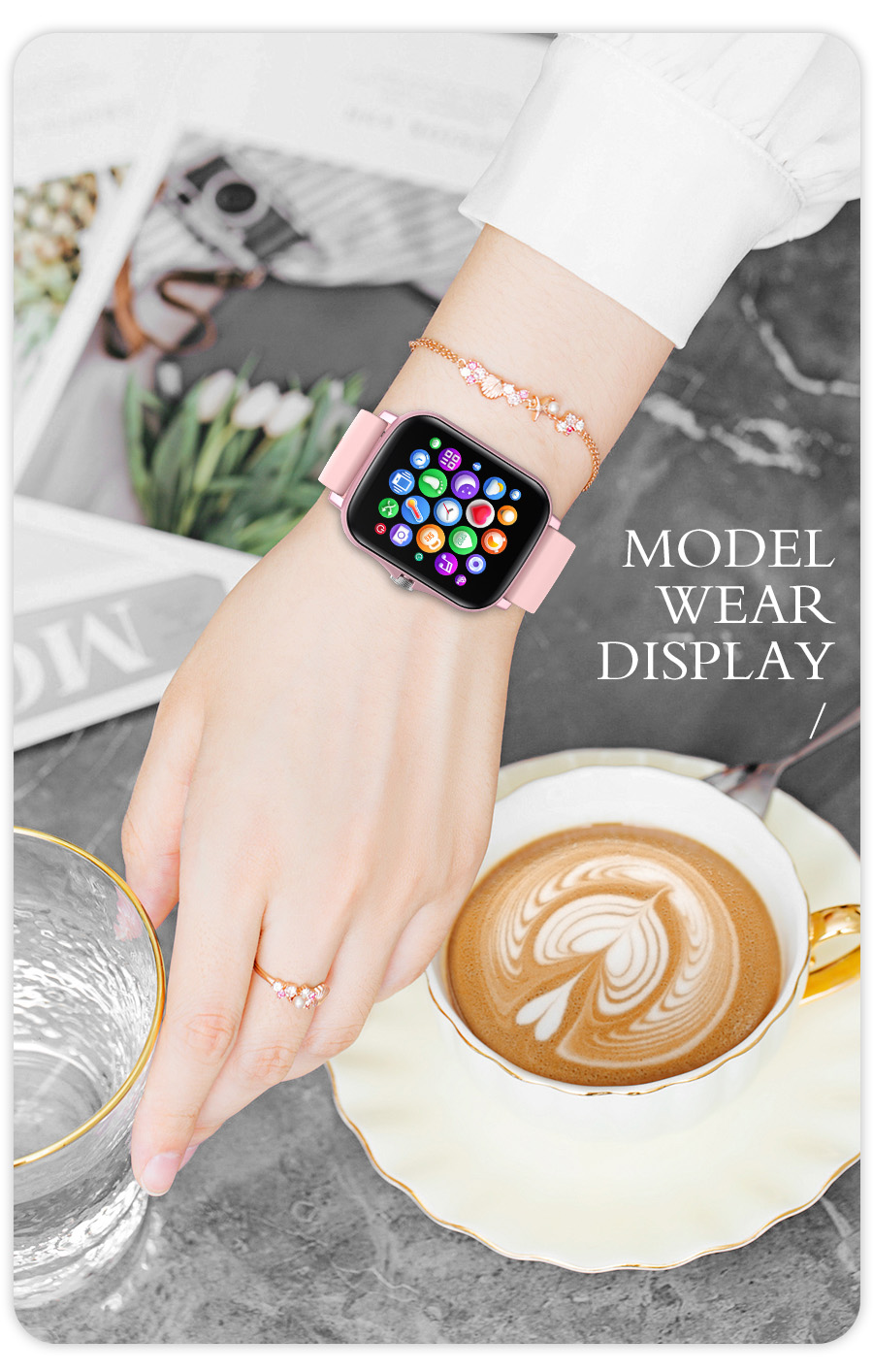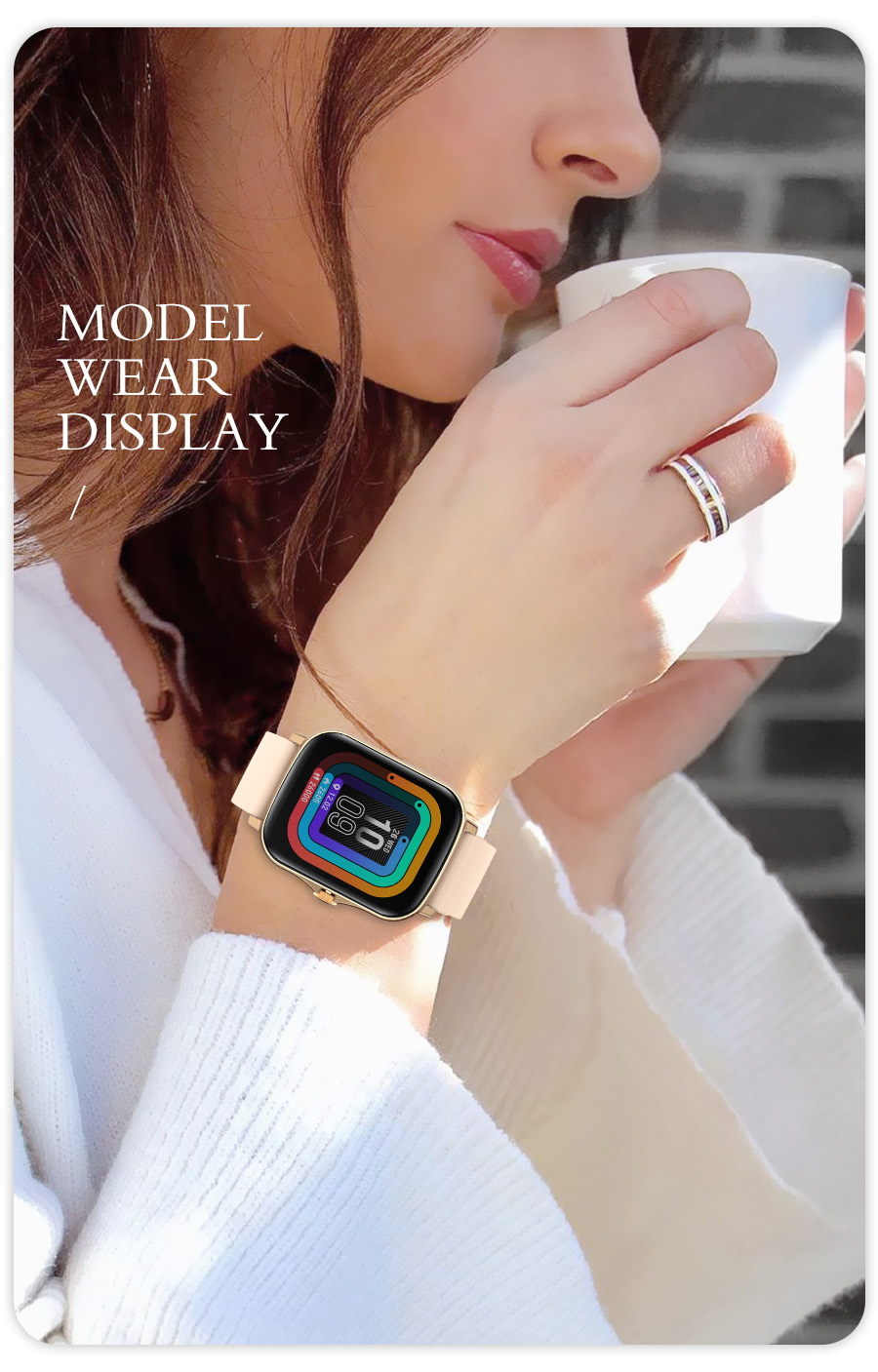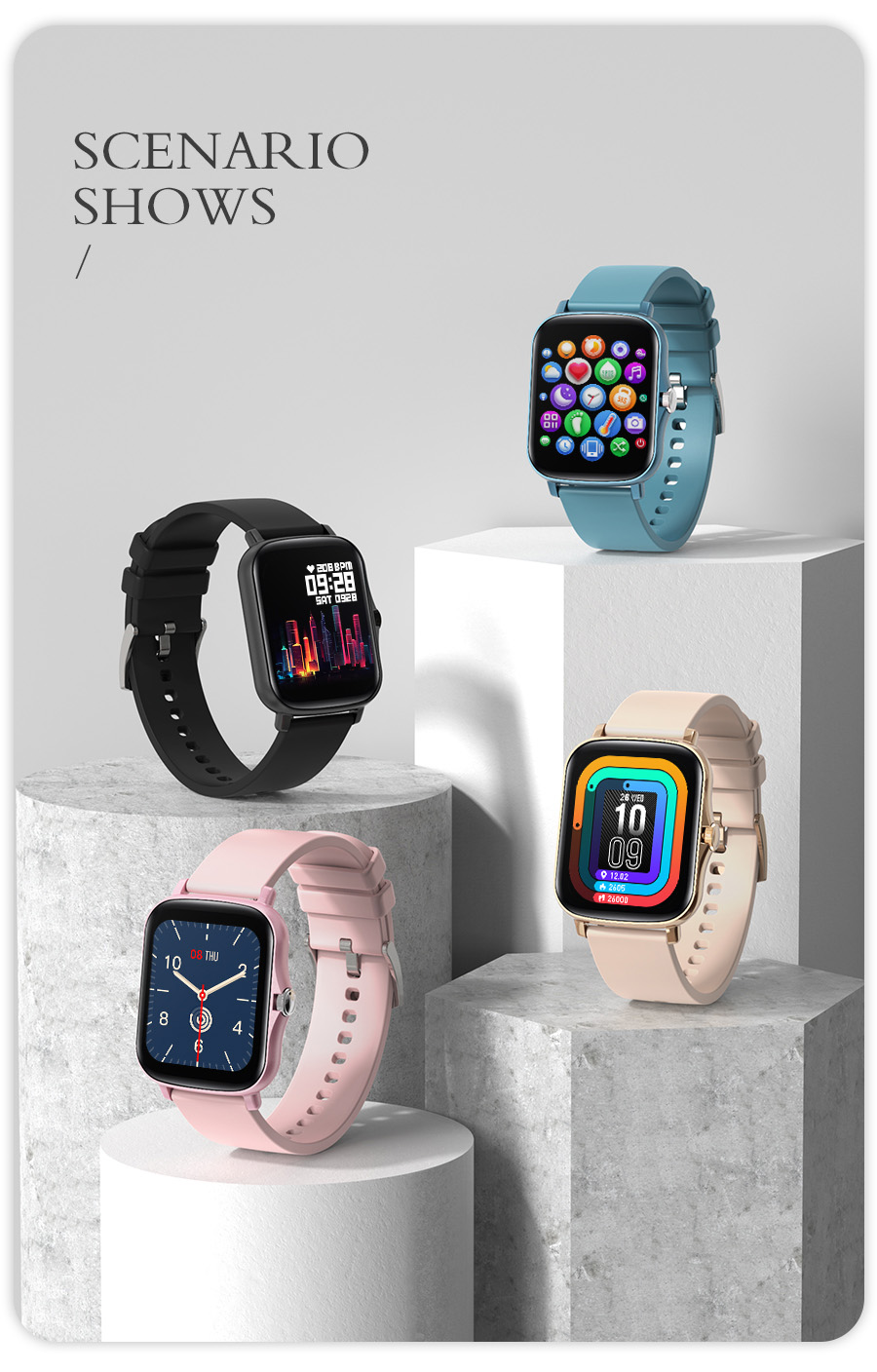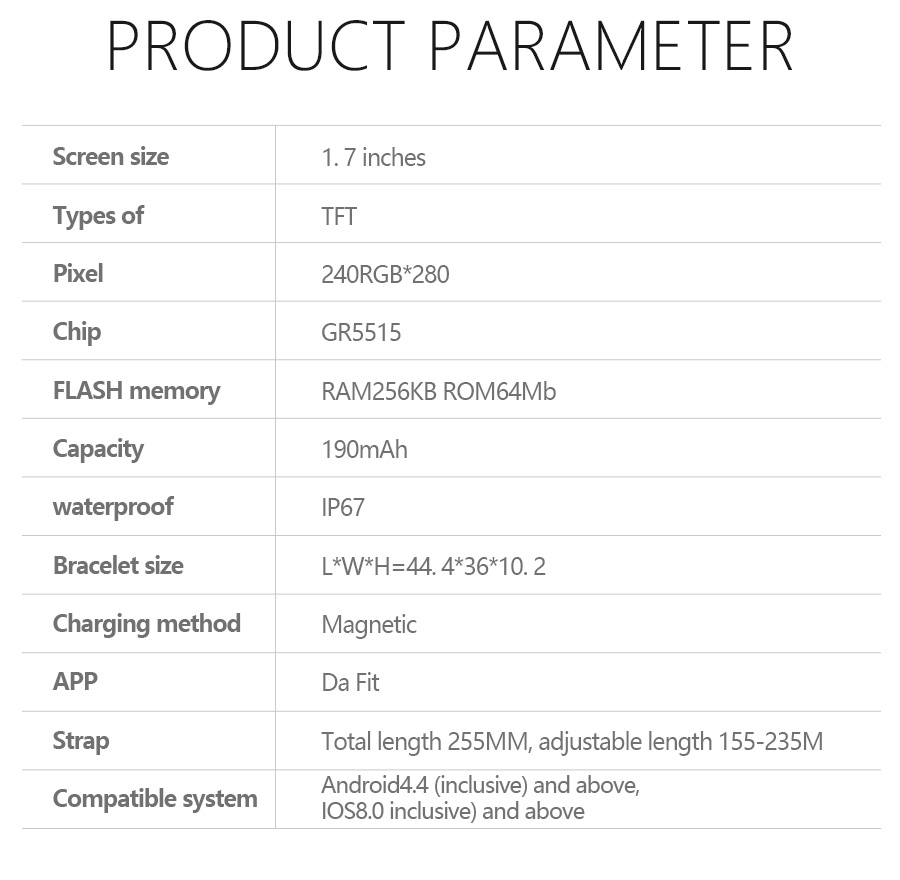 | | |
| --- | --- |
| Product number | Y20 |
| colour | Rose gold |
| screen size | 1.7 inches |
| Types of | TFT |
| Pixel | 240RGB*280 |
| chip | GR5515 |
| FLASH memory | RAM256KB ROM64Mb |
| capacity | 190mAh |
| Charging time | 2.5H |
| Battery life | Use 5-7 days, standby 25 days |
| waterproof level | IP67 |
| Appearance material | main body |
| Product Size | 4.44*3.6*1.02cm |
| product weight | 47g |
| charging method | Magnetic |
| Strap | The main factory is 25.5cm, the adjustable commercial capital is 15.5-23.5cm |
| Compatible system | Android4.4 (inclusive) and above, IOS8.0 and above |
| Package Size | 16.5*7.1*2.9cm |
| Package weight | 131.9g |
| packing list | Watch*1, charger*1, manual*1, color box*1 |
Good smart watch with heart rate , step monitor , and lots of other useful apps, talks to phone , good
21/08/2021
Great watch
It looks like the Apple Watch, It works very well and has synchorised to my phone quickly. It trakcs your all sports activities (Cycling, Running, Walking). If you enable the notifications, you will able to see and read all notifications. It charges very quickly and the battery life is good. I would definitely recommend it. Great value for money.
13/08/2021
This is a brilliant fitness watch for the price. Its my second purchase of this watch as for some explicable reason I lost my first one. I decided to buy another one as I liked it so much, and was pleased to see that it was actually cheaper than when I was first bought it. So yes I would recommend this watch.
11/08/2021
Graceful smart watch
My first smart watch
10/08/2021
Waterproof and function able
Great watch would recommend looking to get anything to track their sports. Perfect for all weathers due to it being waterproof allowing you to jog and have the full function ability of the watch without worrying about it being damaged. Only downside is the watches battery life is a bit shorter than I would have expected but apart from the I love it!
09/08/2021
Comfy, long battery life.
Simple things first (and the most important) - I was impressed by how comfy this was - it's not the most expensive type of strap but you forget it's there, and the weight is just right. Also it lasts more than half the week before needs charging - it was pretty quick to charge.I found the step counter handy, the display is clear, the heart rate monitor produces interesting data (easy to get obsessed over), it can control my music (brilliant!) and it's both rugged and comfortable.
09/08/2021
Absolutely Amazing Watch Highly Recommend!
I absolutely love this watch!better than any Apple Watch and very affordableThe watch is pretty solid and the colour is nice and it's overall a great, affordable smart watchIt helps me keep track of my fitness and I have seen a huge difference in my activityIt keeps me fit and healthy!Highly Recommend !
09/08/2021
Very good watch
After 3 years of use my wife's old watch from well known brand stopped working. It's keeps showing black screen all the time. So I bought her this watch and she is amazed how good it is. She have so much fun playing with all the features and telling me how good the battery is and how easy to use it is. She said that it has much more activities than her old well known brand watch has and she loves it.I'm very happy that such a small gift could make my wife so happy.
08/08/2021
What an amazing product.
It has a great pedometer and keeps record of your daily steps
08/08/2021
Accurate and easy to use smart watch
This has been a great purchase. Nice big clear screen with lots of features. Lasts about a week on one charge and pairs with my iPhone no problem. The strap and feel is very comfortable as well so wear it overnight to capture my sleep analysis.Only thing to improve is that it came without any written instructions and it took a while to discover some other features I didn't know it had like blood oxygen levels.I've had a few smart watches and this one is easily the best. Great for workouts too!
06/08/2021
There are no faqs for this product.