KW76 1.69 inch square screen can only watch support heart rate meter step blood oxygen blood pressure IP68 waterproof black
£35.99
£79.99
55% OFF
Inclusive of VAT
&FREE Shipping to United Kingdom,Ireland
Brand:

K&F Concept

Buy K&F Concept kw76 1.69 inch square screen can only watch support heart rate meter step blood oxygen blood pressure ip68 waterproof black online, £35.99 free shipping to UK.

GW59.0150

SKU:

GW59.0150

35.99

https://www.kentfaith.co.uk/GW59.0150_kw76-1.69-inch-square-screen-can-only-watch-support-heart-rate-meter-step-blood-oxygen-blood-pressure-ip68-waterproof-black
Features
* The smart watch adopts 1.69-inch TFT-LCD full touch screen technology, which makes your operation quick and easy. You can set the watch face to use an existing image or upload an image to show your personality. The smartwatch vibrates for incoming calls, message notifications from Facebook, Instagram, Twitter, WhatsApp, and more. Never miss any important calls or messages.
* Multiple dial styles are freely selected, and custom dials are also supported. You can use the photos of your lover and children as the dial background, and you can see the smiles of your family at any time;
* Advanced heart rate sensor for accurate and effective heart rate monitoring, helping you better understand your health and adjust your lifestyle. Automatic sleep tracking monitors your sleep status (deep sleep, light sleep, wakefulness). (Note: Data is not intended as a medical grade test)
* The fitness watch supports IP68 waterproof, you can wear it when washing your hands, in the rain (note: do not use it in water over 100. 40℉, such as shower, sauna, etc.).
Shipping
&FREE Shipping to United Kingdom,Ireland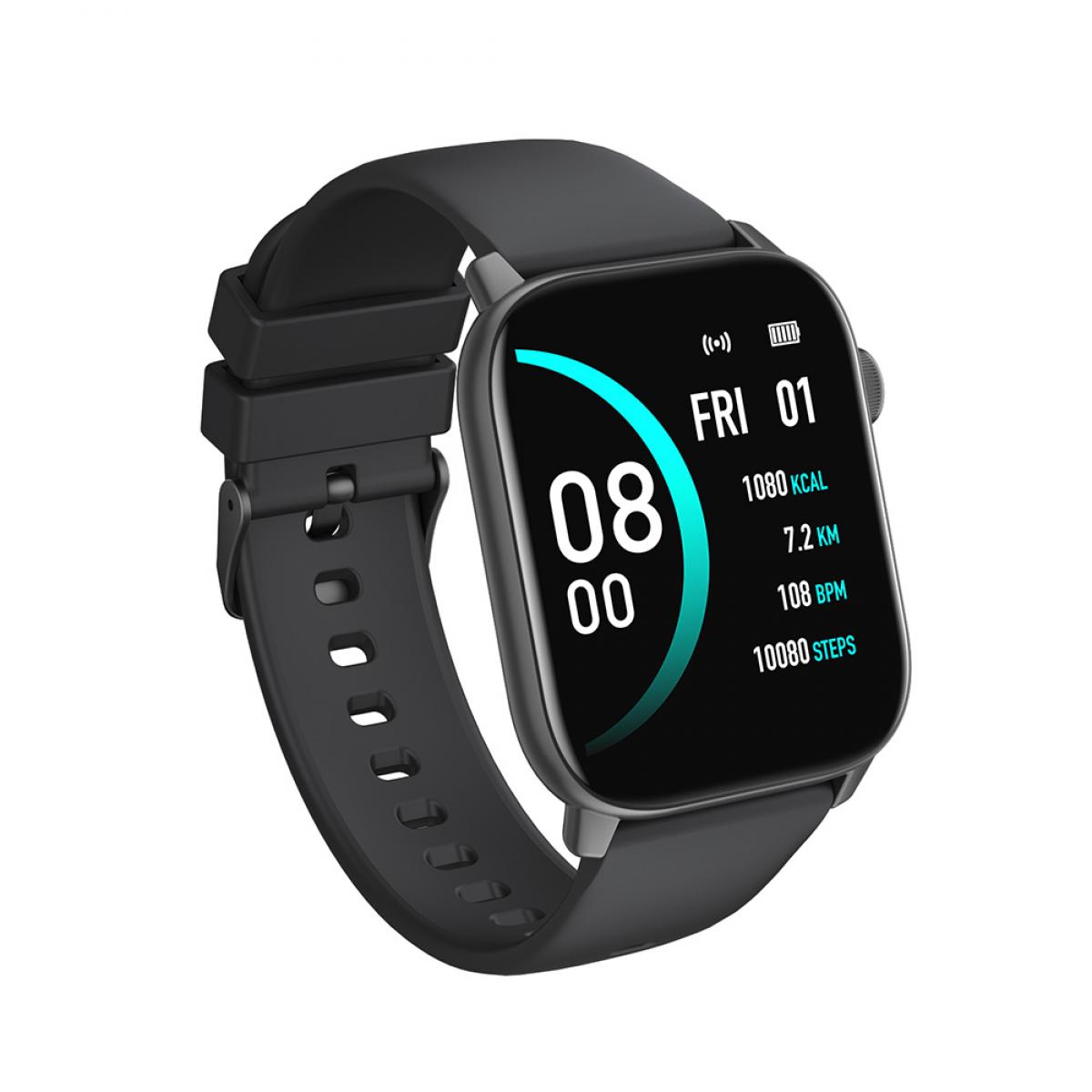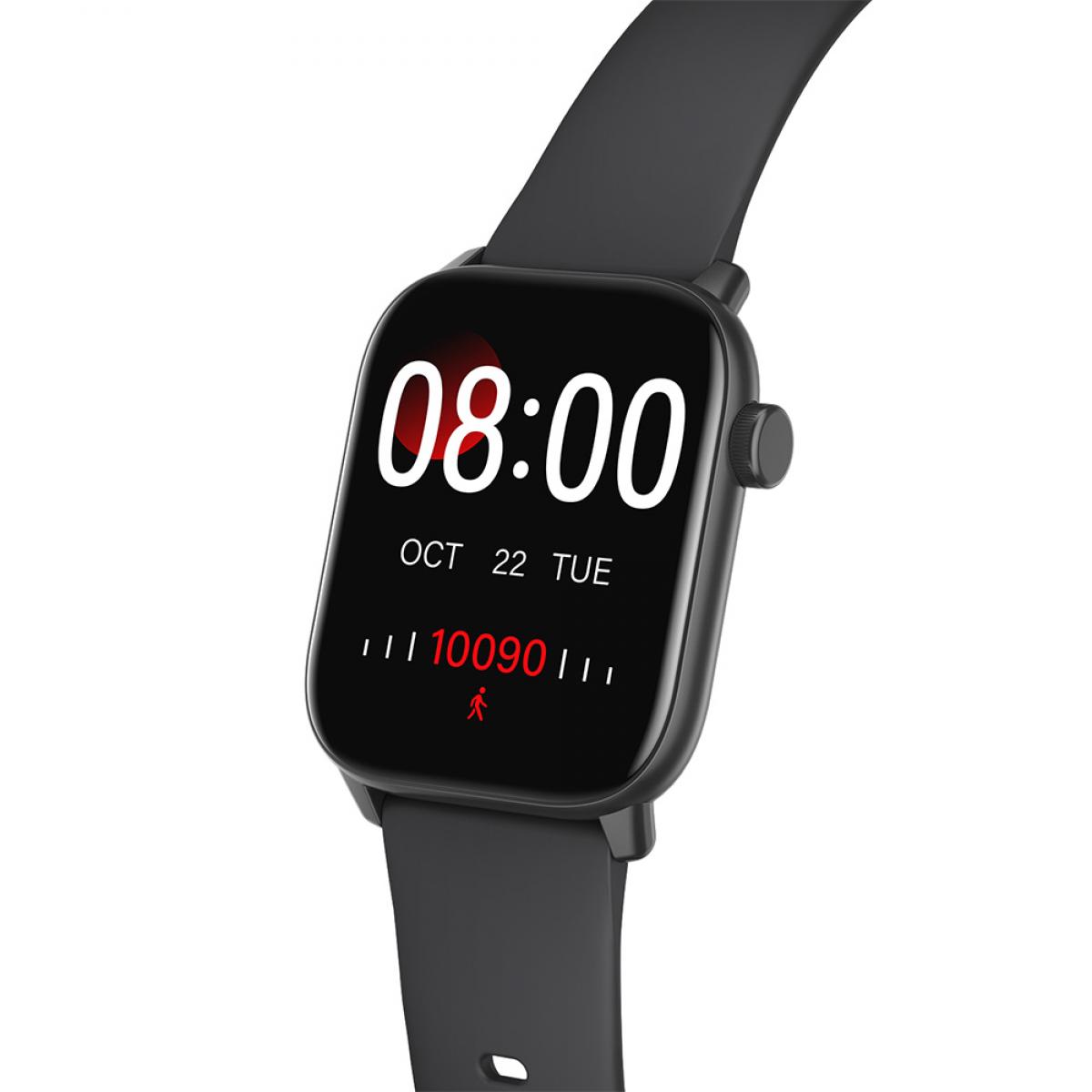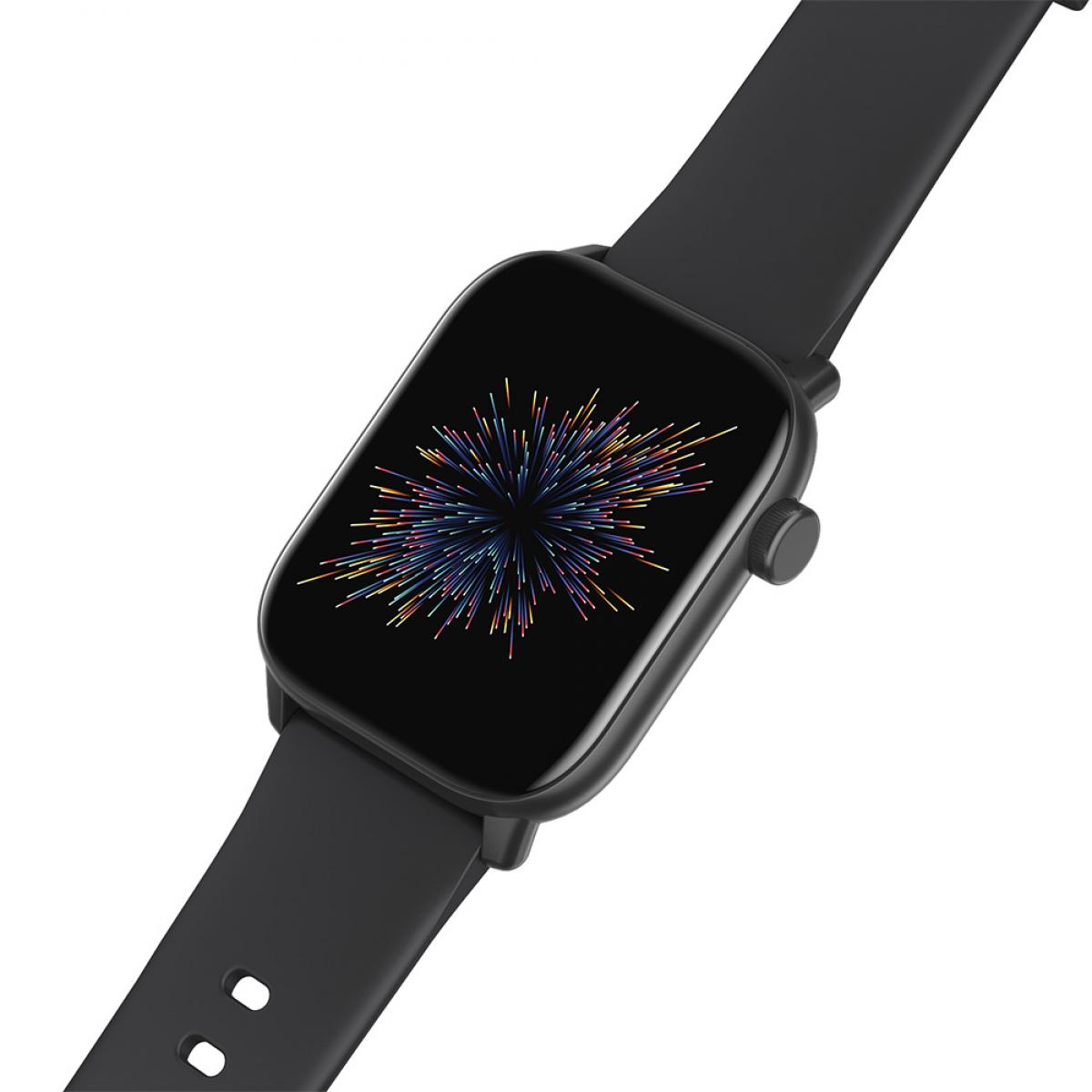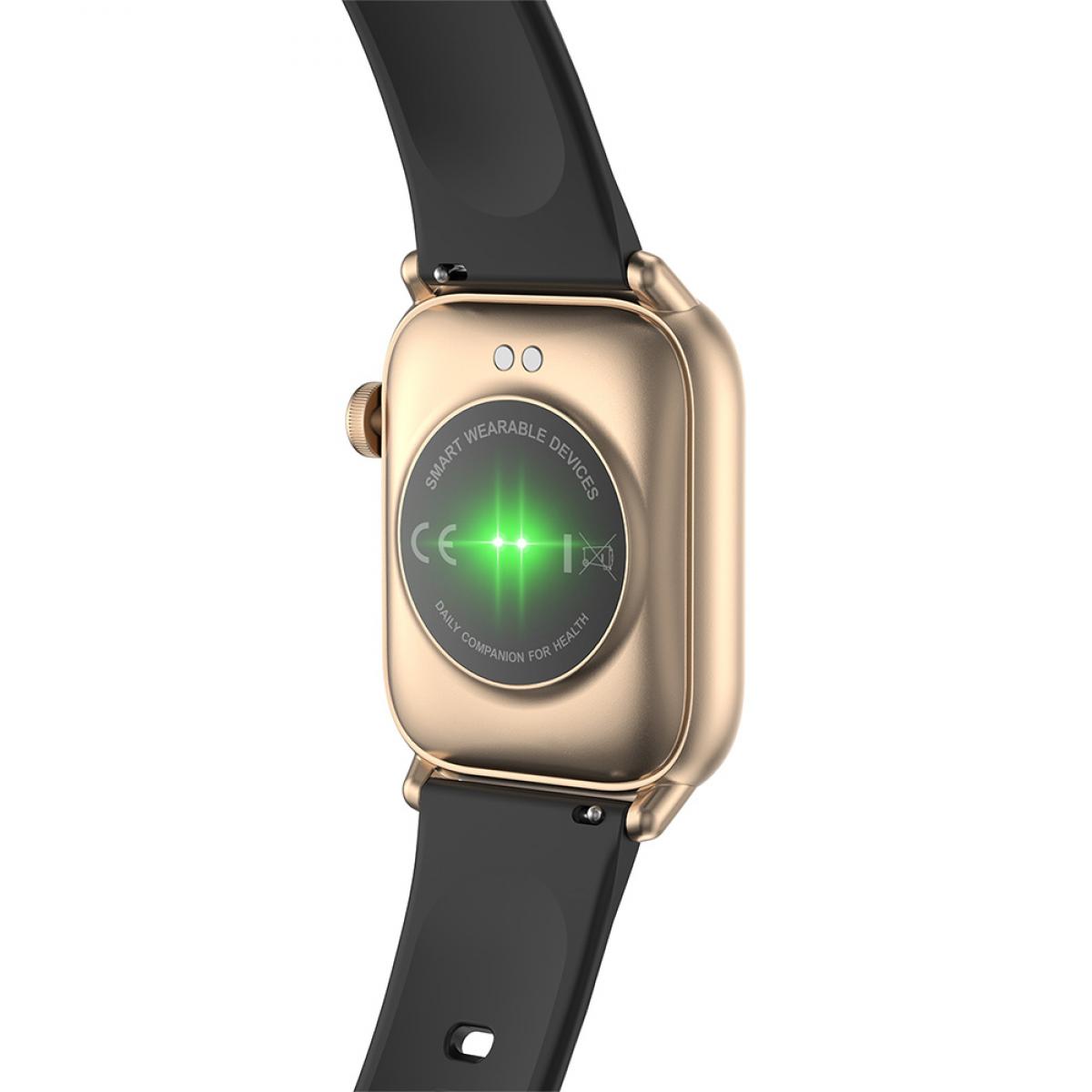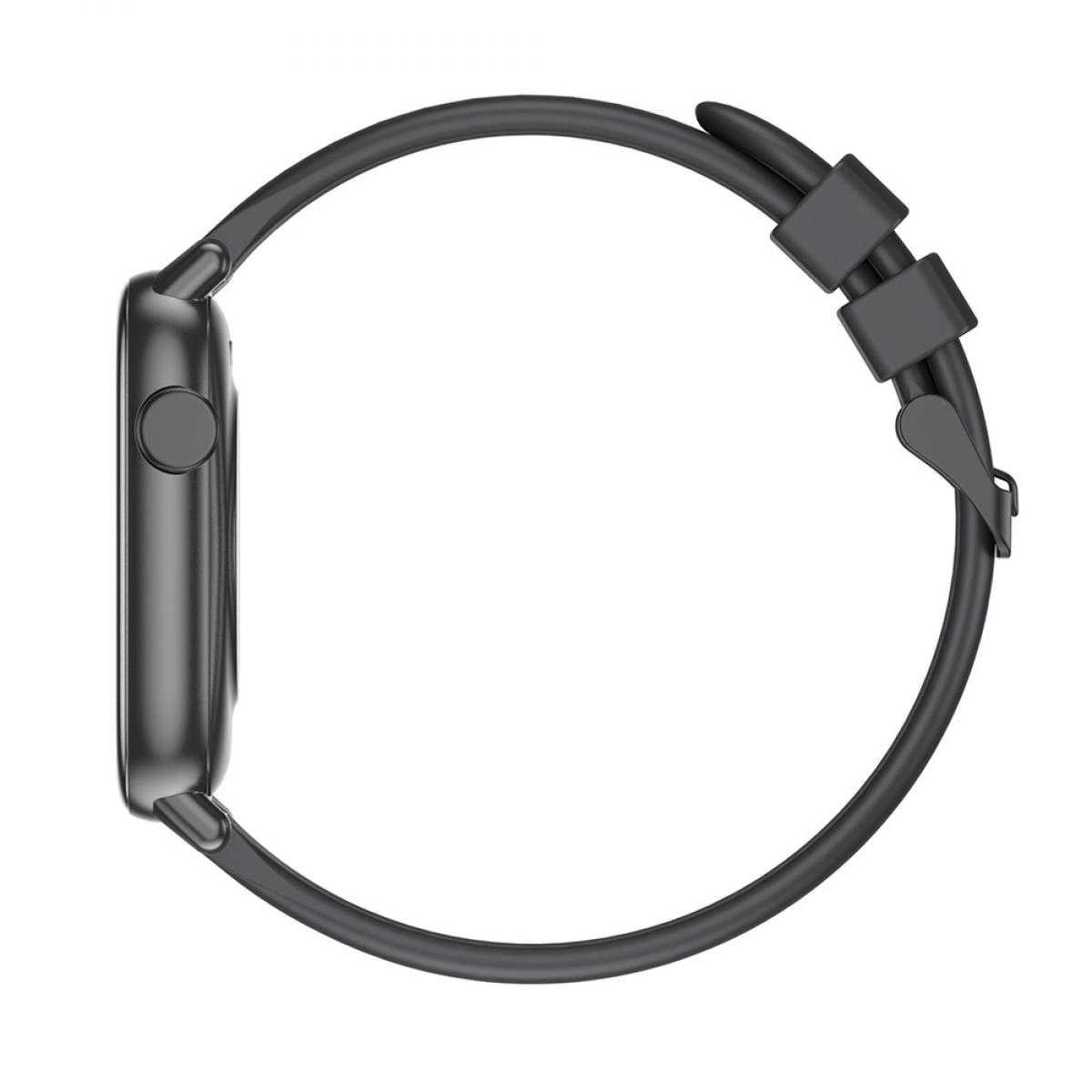 CPU
GR 5515IOND
Memory
RAM256KB+ROM128Mb+FLASH 64Mb
Display
1.69 inch TFT
Resolution
240*285
Touch screen
full screen touch
Heart rate
support
Battery capacity
220mAh Standby time
Use time
5 days
Gravity sensor
Functions
multiple sports modes, heart rate, step counting, blood oxygen, blood pressure, sedentary reminder, sleep monitoring, raise your hand to brighten the screen, IP68 waterproof, alarm clock, stopwatch, information reminder, dial push, custom dial, weather, flashlight
Product weight
54g
Packing weight
200g
Product size
4.5*0.5*20cm
Packing size
10.8*10.8*7.4cm
Package Contents
Watch*1, Charging Cable*1, Instruction Manual*1
Fully meets expectations
The fitness watch is perfectly rendered. The app is powerful and anyone interested should read this for themselves. The app can be customized. Various notifications can be configured. Everything works smoothly and smoothly. The lead time is long with many days. After 2 days, the clock still shows 95 percent! Maximum value! The bracelet has a quick-change function. In short, good gadget.
20/04/2022
good quality tracker
I've been getting cheap fitness trackers/smartwatches for work for a long time.
As I work in the trade, I need something cheap where the """"""""loss""""""" doesn't hurt much.

- functionality
* Pedometer
*Heart rate monitor
* sleep control
* Activity recording
* Smartphone music control
*Notifications

The bracelet is very soft and comfortable to wear.

I think the value for money is reasonable.

I'm very satisfied so far. If I remember anything else I'll add it here.

Thank you for reading my review, I hope I helped you with my purchase decision!
18/03/2022
Very good
Shipping was very fast, I am very satisfied with the watch, I mainly wanted it as a pedometer, which works very well. All settings were made in the mobile app, everything went well, and the other functions are also displayed perfectly. A great watch for the price, I can only recommend it.
14/05/2022
Great smart watch
The SmartWatch arrives in an oblong box. It includes the watch and an exact product description. The clock is installed in a few minutes. Download the app Bluetooth on and off you go. You can set up the clock in different languages. The watch is customized via the app. Price-performance ratio top. It is charged via a cable with a magnet interface.
20/04/2022
Great driving time!
Great smart watch! I've tried several and have always been disappointed. It is very flat and always connects very quickly and reliably. The functions work correctly. Cooperation with the app is very good. The digits on the digital display are large and easy to see. The battery lasts a long time unlike other products. My wife is very happy. If it stays alive consistently, it would be the best smartwatch buy to date. Very good value for money. Absolute purchase recommendation!
15/05/2022