77mm MC UV Protection Filter Slim Frame with Multi-Resistant Coating for Camera Lens
Brand:

K&F Concept

Buy K&F Concept 77mm mc uv protection filter slim frame with multi-resistant coating for camera lens online, £6.74 free shipping to UK.

KF01.K77

SKU:

KF01.K77

6.74

https://www.kentfaith.co.uk/KF.K77_77-mm-mc-uv-filter-slank-frame-met-multi-resistente-coating-voor-cameralens
Features
• UV filters is made of Japan imported glass, Protects your lens from dirt, scratches, fingerprints, and accidental damage.
• Super slim and lightweight aluminum frame, maximum reduce impact on light and effectively avoid dark corner for wide-angle shooting.
• This UV filter reduce haze and improve contrast to your video and digital images by minimizing the amount of ultraviolet (UV) light and helps eliminate bluish cast in images.
• The Filter kit is compatible with all 77mm lenses. Please verify your camera's lens thread size(usually marked somewhere on the lens barrel or printed underneath the lens cap) before ordering.The number is always preceded by a "ø" (diameter) symbol.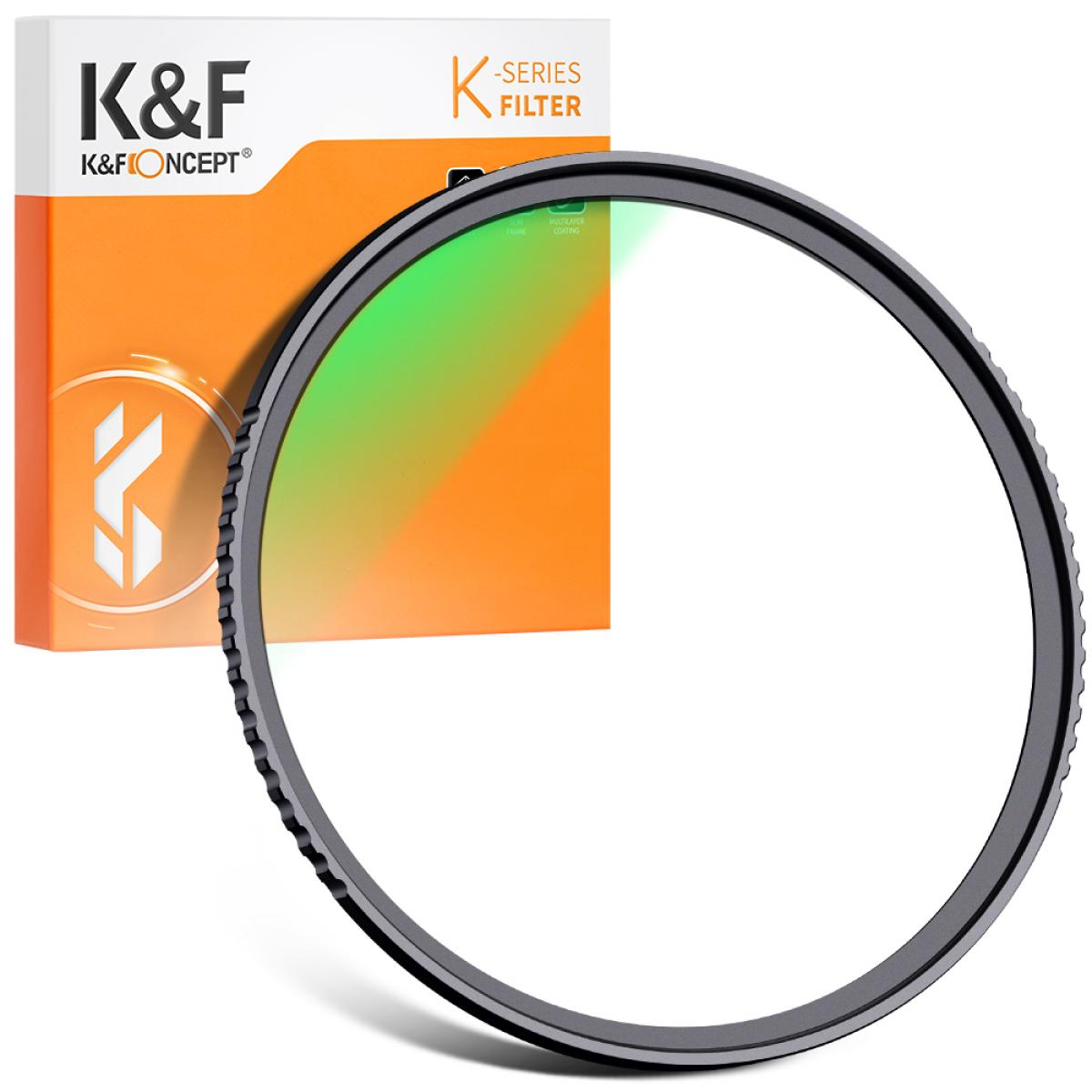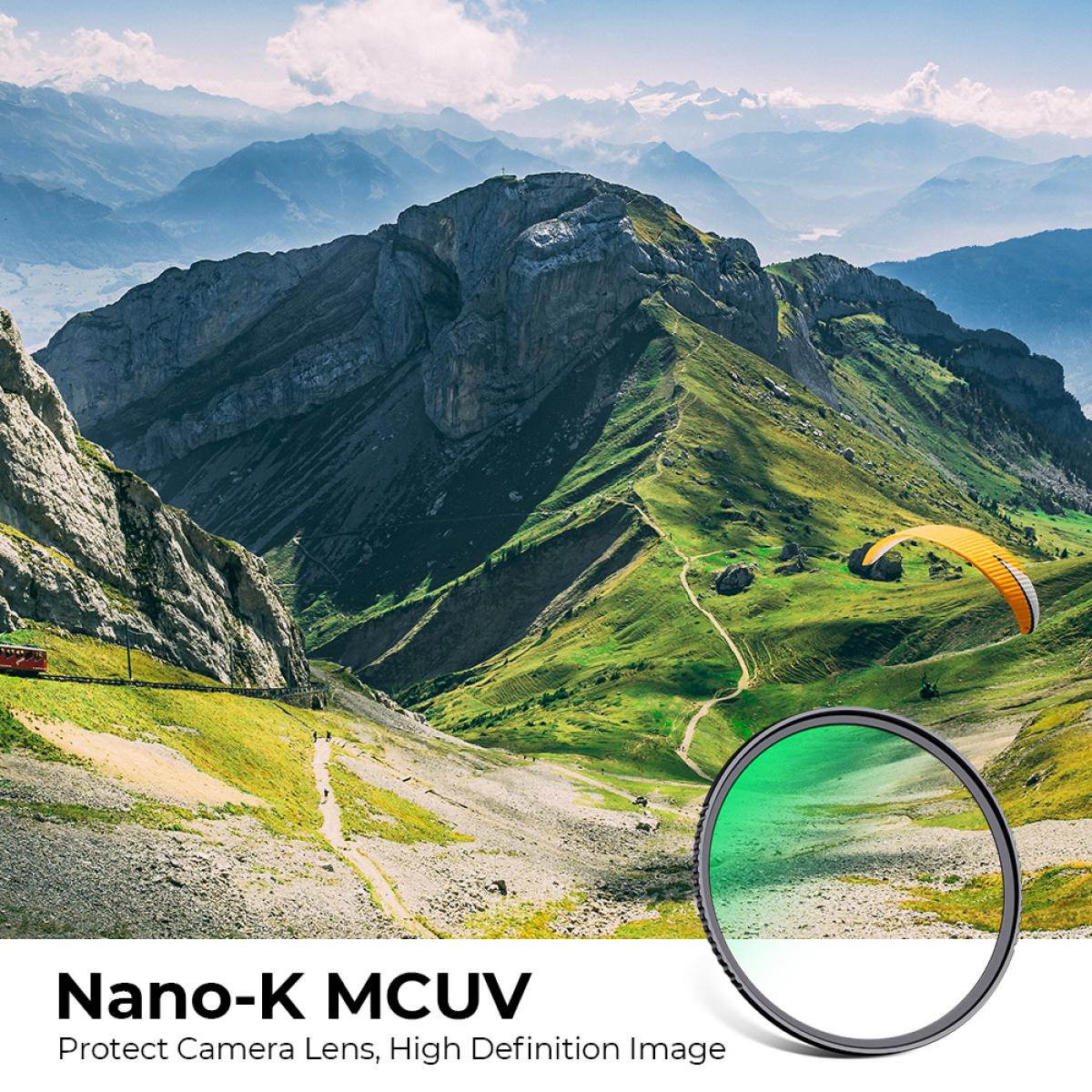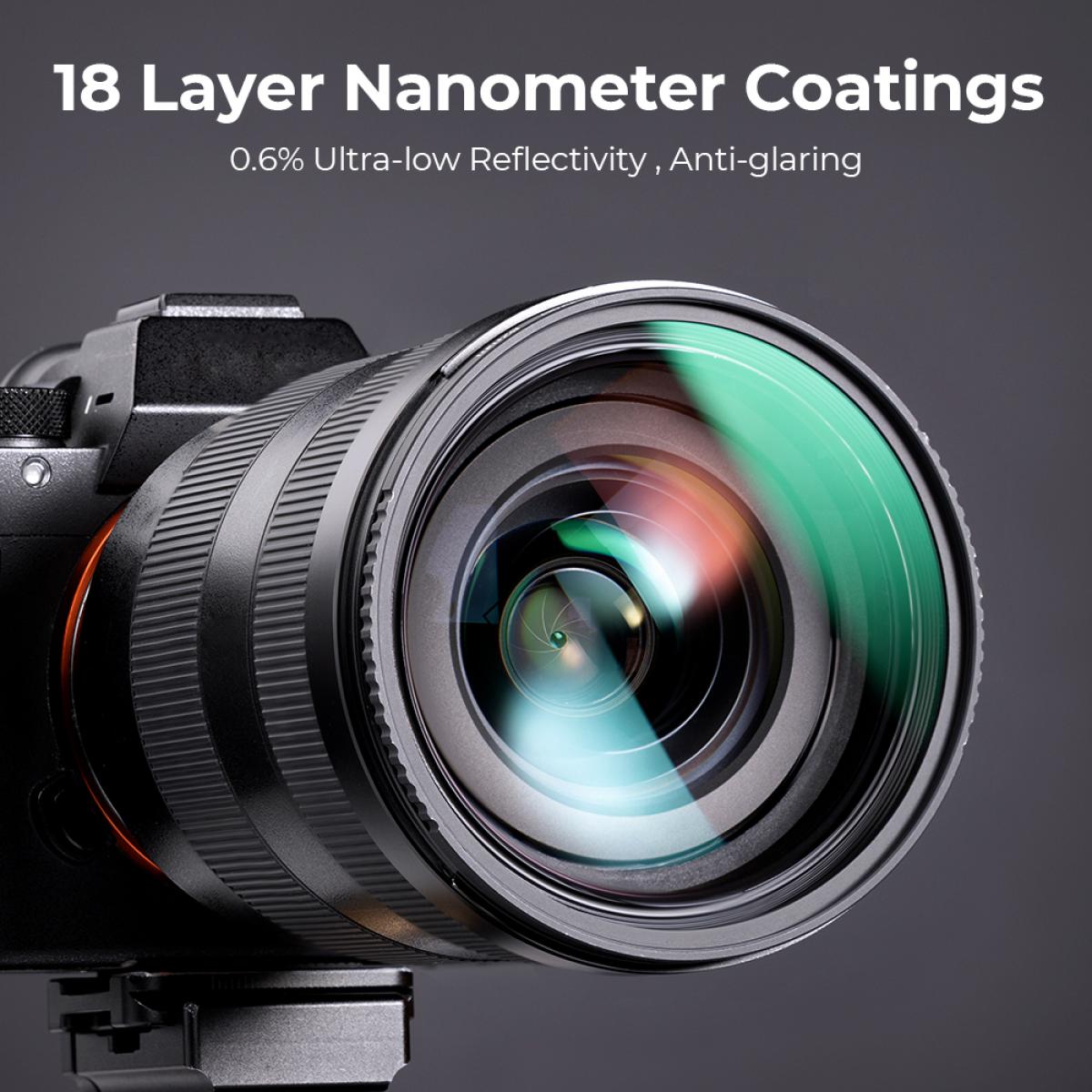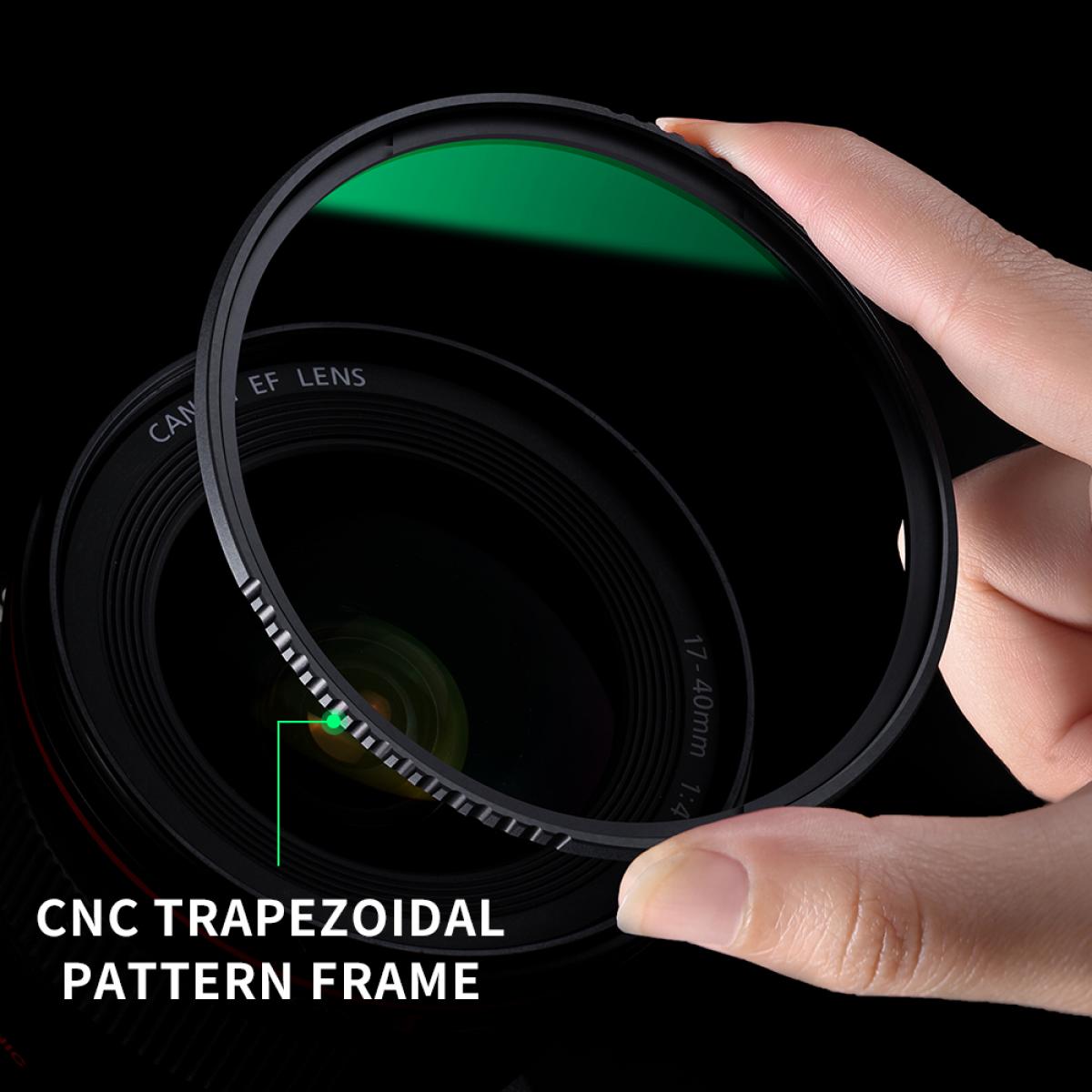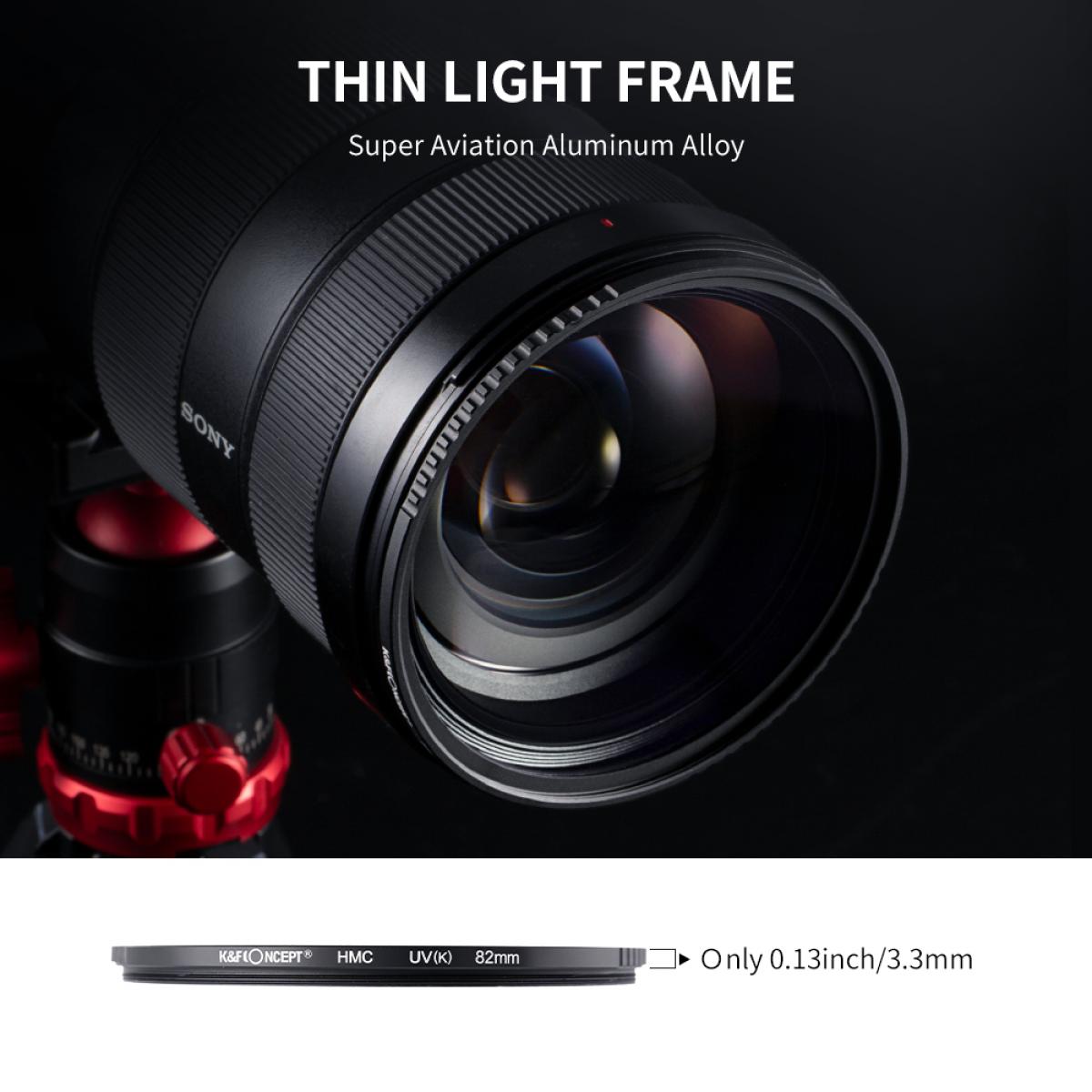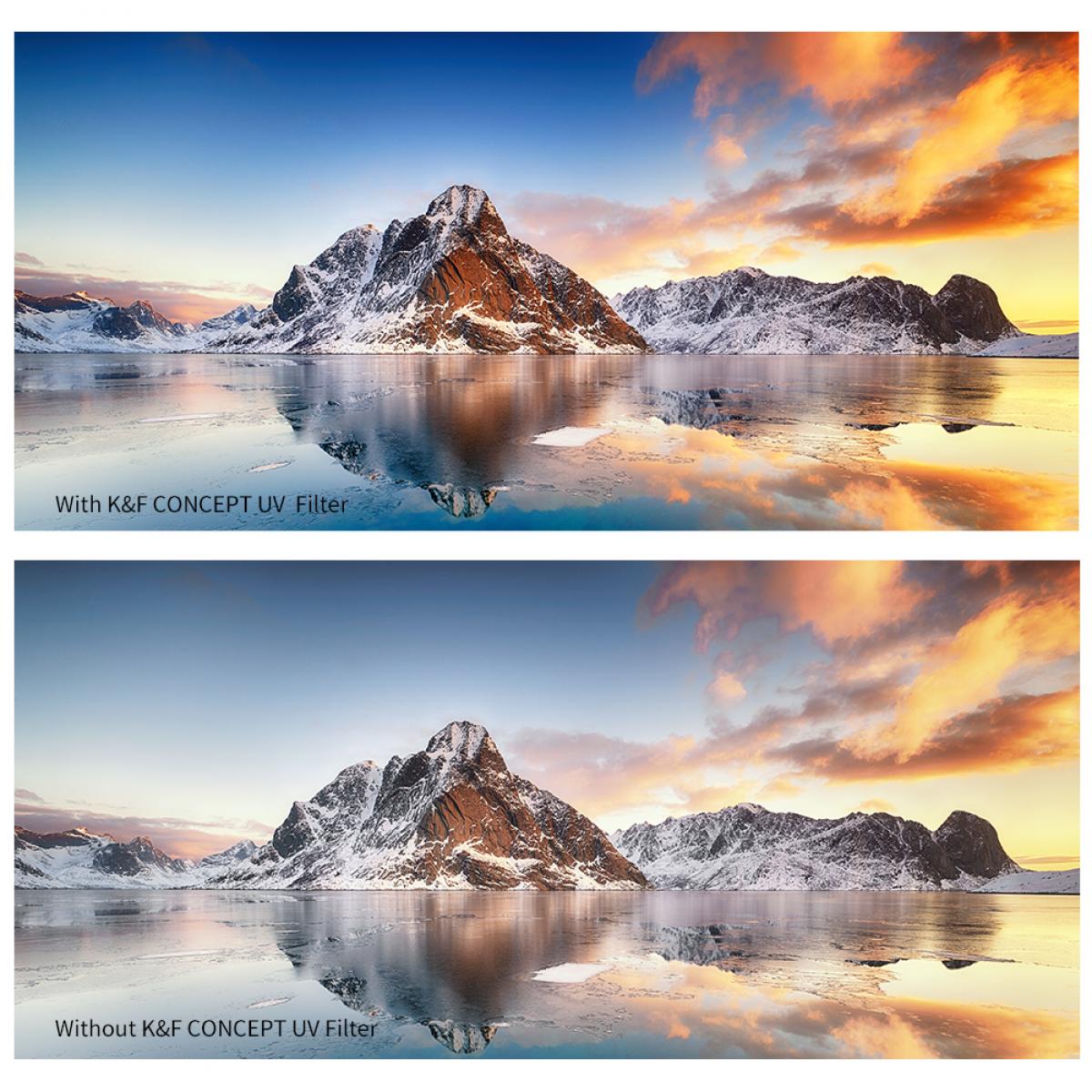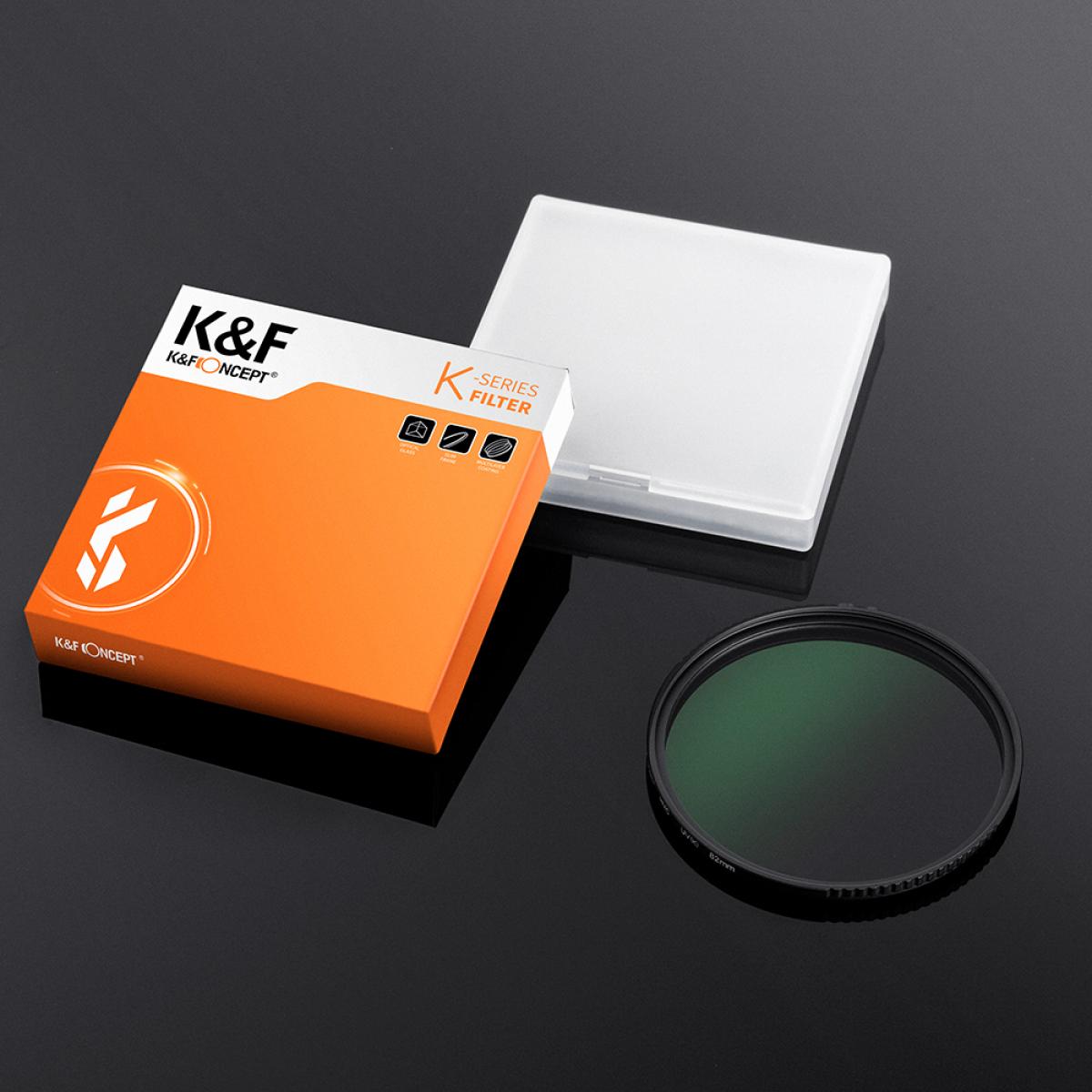 Perfect fit
This is the second time I am using a uv filter and the reason I bought it was for my upcoming trip to Bali where I am planning a long photo shoot session. Being in the wilderness and in a country with strong sun rays I thought buying a new UV filter to protect my lens is the best thing. Now this is K&F product, same as my ND filter and the tripod I recently purchased because I am like that and like to buy loads from one company. It came really nicely packed and feels like really good quality and it fits perfectly. I am really happy with the product and look forward to using it and abusing it.
03/12/2019
Amazing UV filter that does not effect image quality and does what it says on the tin.
UV filters something many photographer takes for granted or think will affect their images when out in the field,I had previously purchased the K&N Adjustable ND filter that does away with the cross effect you normally get and I was so impressed I thought I would try out one of their UV filters to see how well it holds up to some of my others, first thing you will notice is that it is very slim "ultra Slim" Double threaded yet only 3mm in depth impressive indeed.you will also notice right away that it has some coating on the glass which blocks and prevents the harmful effects of UV rays and eliminates haze that can register a bluish cast from scenic shots.One if the most important features for me was to see if the claim that it does not affect image quality was true as many other filters have some slight effect on sharpness, and to do this I got the back of the box from the uv filter which has a high contrast of black and white and also had a light opposite and one to the right to test for glare effects, The result which I have posted down below, which was extremely impressive, I zoomed in at 100% and could not see any major effects to my image quality, least to say that with my own eyes I could not see any negative effect to the quality.I will let the photos speak for themselves.you will hear a lot of people say UV filters are pointless and maybe so with lower quality ones but I have had a uv filter save my 16-35mm lens when it fell, I also use them for my fitness shoots which I shot in a warehouse with loads of dust and when I use smoke grenades this prevents small particles entering the lens as well as settling on my elements.this filter also has notches to make it easier to unscrew, i know this is a nice welcome for me as i have to carry a flat balloon with me in my bag to help grip some of my others when they get stuck.below you will see two other filters which i have stacked next to the K&F concept these are also meant to be slim line, you will be able to see the difference in thickness and quality.Last but no means least the last two images are the before and after the filter was attached to prove that image quality is not effected.For £7 you have nothing to lose and lots to gain trust me :)
06/11/2019
Quality Glass, nice fit Ultraviolet Protection Lens Filter
I needed a UV filter for my Canon 24-70mm lens. The filter is good fit. The quality of the glass is outstanding. The filter comes in a plastic container which provides protection when I take the filter off lens and store in my camera bag. This protects the filter from scratches when not in use.
05/08/2019
BOUGHT IT FOR A FRIEND
He likes it as he has just started learning photography as I am his teacher.
01/10/2020
Great Filter at a great price
I think that this is another great offering from K&F Concept, the filter is blemish free and fits perfectly on the lens, with the thread making it a quick process to put on and remove if required. I have bought several Lee and Cokin filters in the past and this seems to offer just as good service as the more expensive brands
14/07/2020
These images belong to K&F Concept end users.
There are no faqs for this product.