SJ52 GND8 100mm x 150mm GND MC Filter Multi-Coated Optical Glass,Nano Coating Technology
£69.99
£152.99
54% OFF
Inclusive of VAT
&FREE Shipping to United Kingdom,Ireland
Free Shipping. 30 days return without reason. K&F SJ52 GND8 100mm x 150mm GND MC Filter Multi-coated optical glass, nano coating technology, waterproof, anti-scratch, anti-reflective green coating, effectively prevent oil, fingers

KF01.1168

SKU:

KF01.1168

69.99

https://www.kentfaith.co.uk/KF01.1168_kf01.1168
Features
* Graduated ND8 (0.9) 3-stop filter made from the best optical materials in Germany, increased optical clarity and color fidelity
* Nano-coating technology, waterproof, anti-scratch, anti-reflective green coating, effectively prevent oil, fingerprints, scratches and protect the valuable lens
* The neutral density of K & F is based on a stepwise coating for research and development. The light from ultraviolet to near infrared can be transmitted evenly
* Double-sided optical grinding and polishing to ensure the high optical parallelism and smoothness to ensure the high sharpness of the image
* Reduce the exposure in the selective area (the light is very different between the ground and the sky). It could fit Cokin's Lee filter holder and Z filter holder
Shipping
&FREE Shipping to United Kingdom,Ireland
Hard Grad ND8 100mm x 150mm
GND8 MC Filter Multi-Coated Optical Glass
ND 8 0.9 Graduated Neutral Density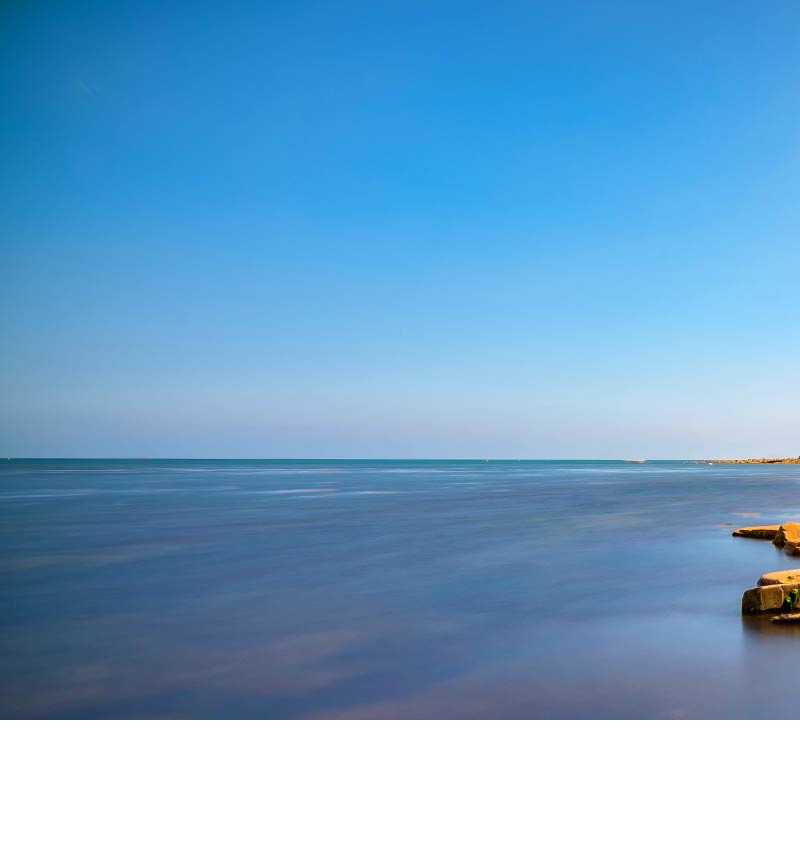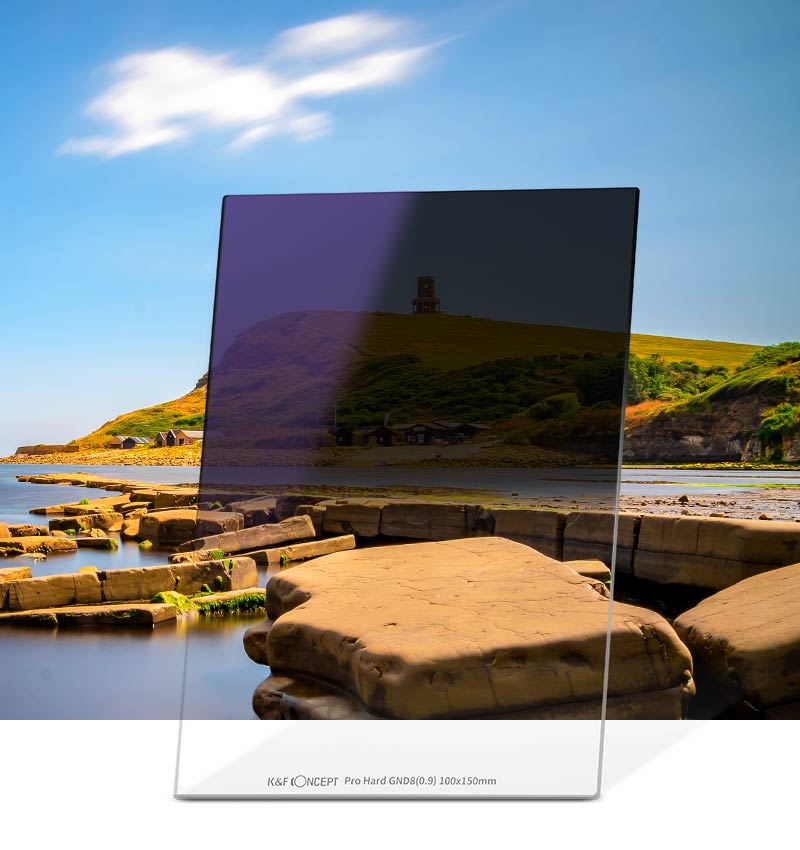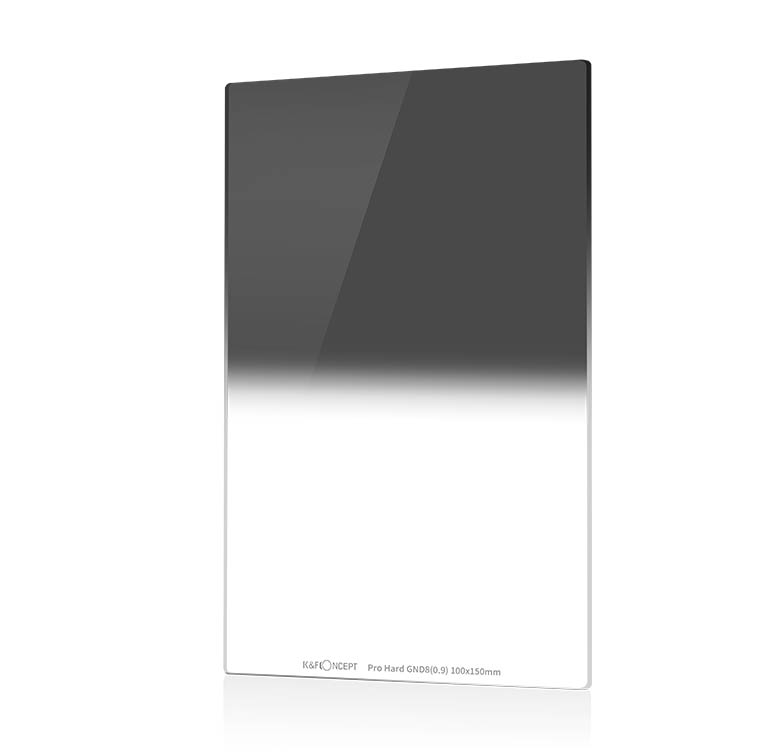 Feature
Graduated ND8(0.9) 3 stops filter made of Germany top
optical galss,increased optical clarity and color fidelity.

Optical glass

Multi-layer coating

No vignetting

Low reflectivity

Waterproof
and antifouling

High light
transmittance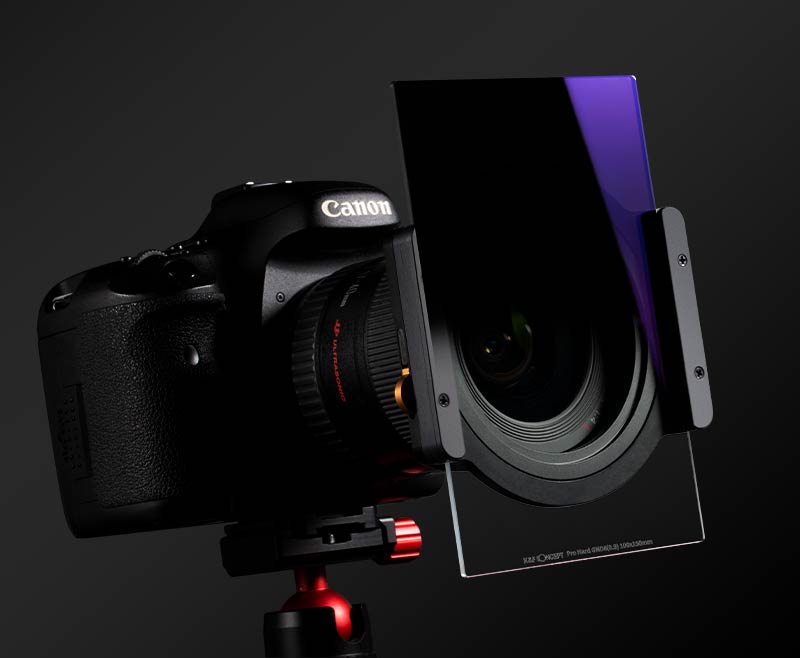 Double-sided Anti-reflective Coating
By double-sided multi-layer anti-reflective coating, the reflected light can
be reduced to below 0.4% to eliminate the influence on imaging.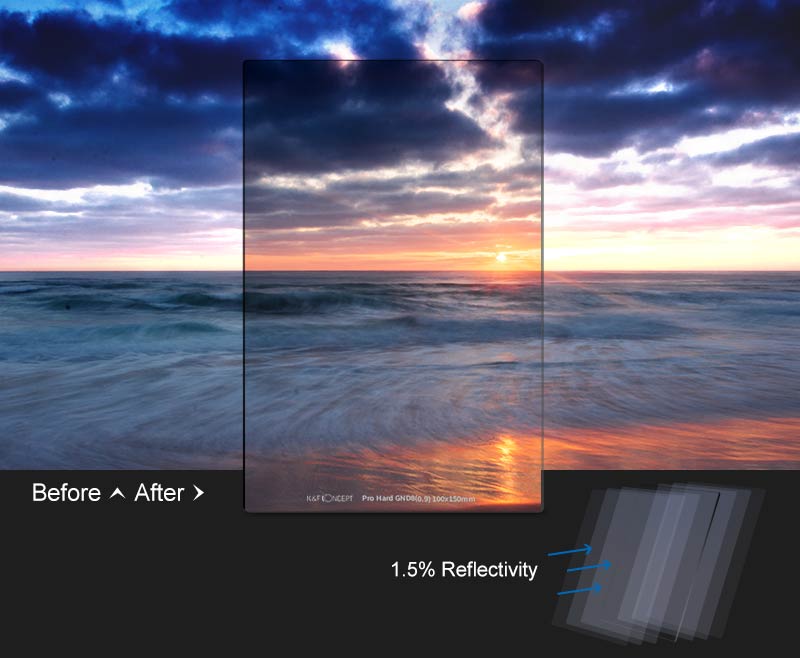 Multi-layer Coating Low Reflectivity
Reduce glare caused by diffuse reflection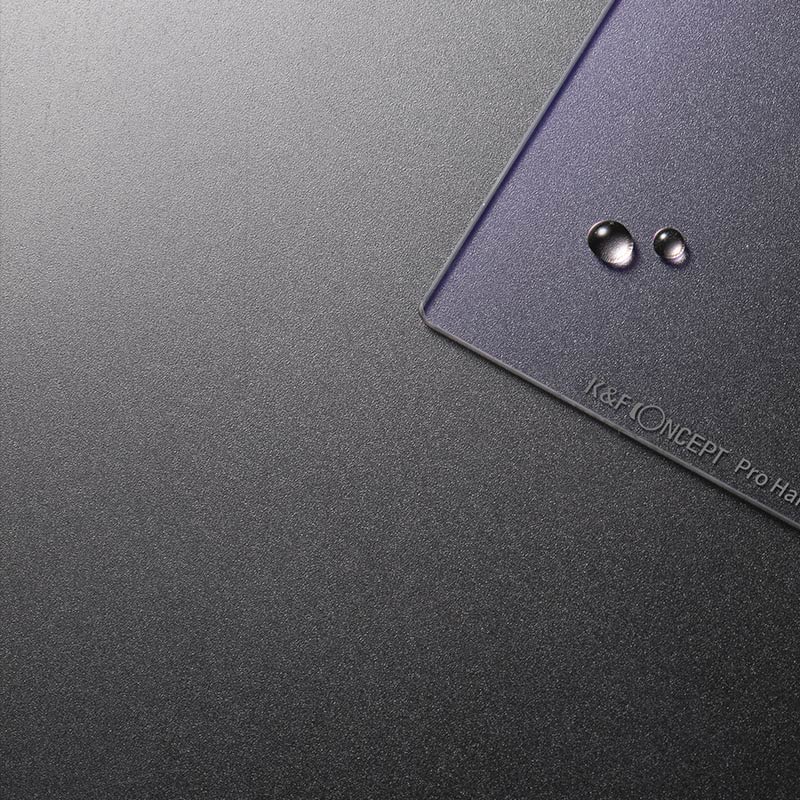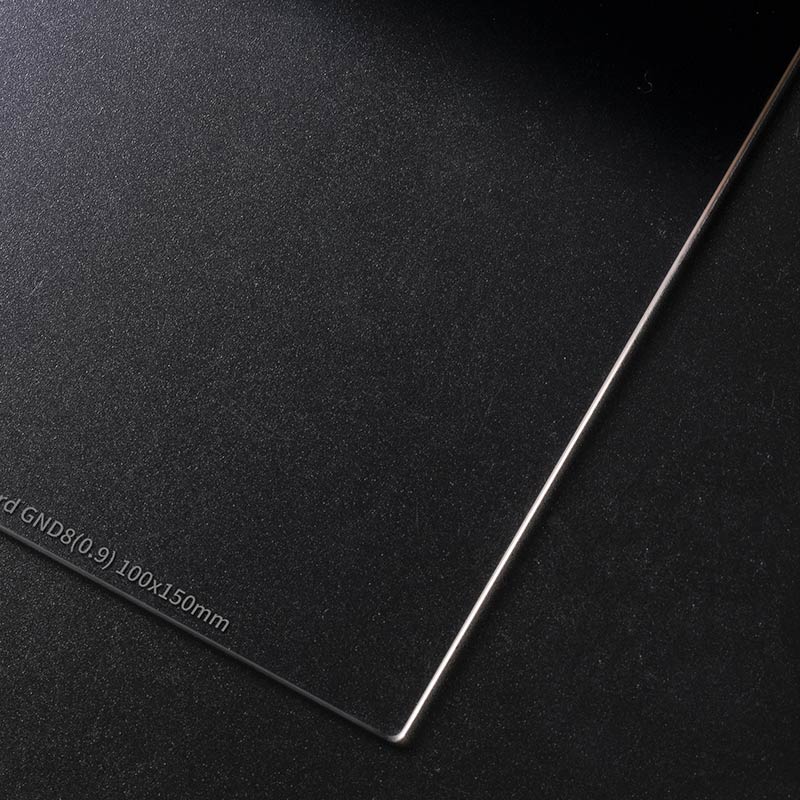 Nanometer Coating
Waterproof,Oil Resistant,Scratch Resistant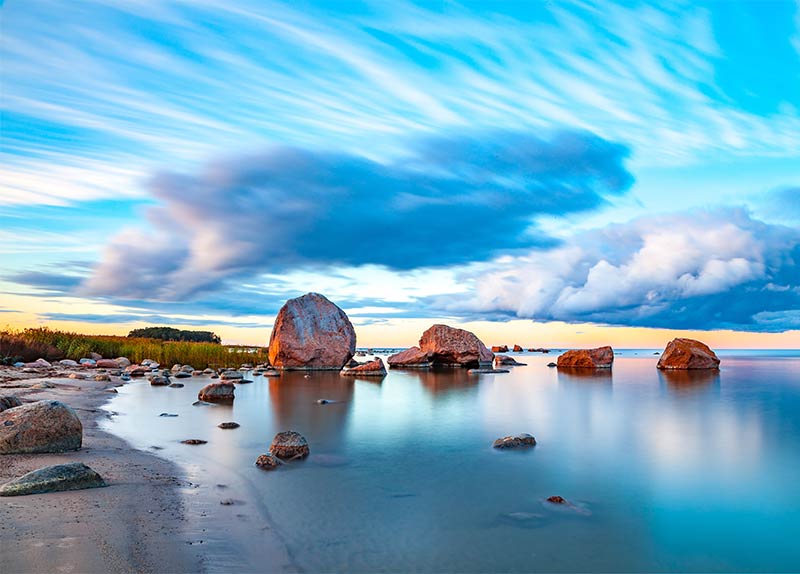 With Pro Hand GND8 Filter
Fix the exposure transition to render the perfect photo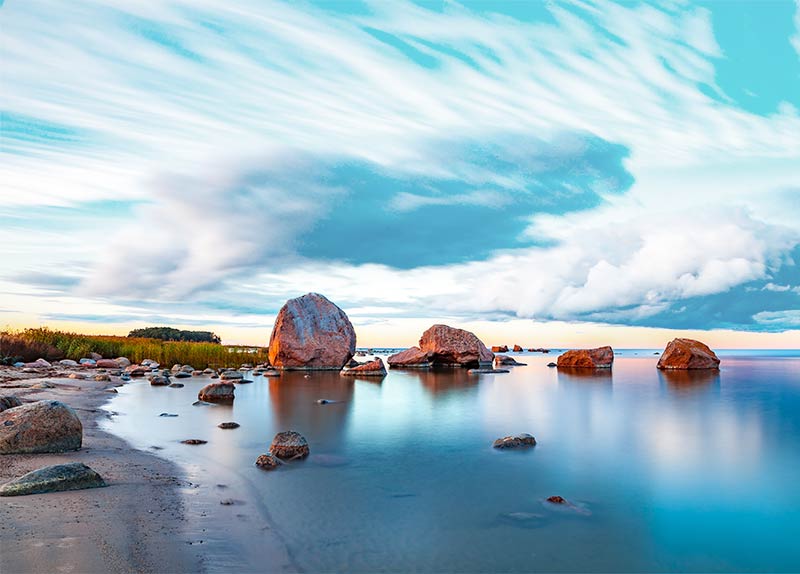 Without Pro Hand GND8 Filter
Sky transition exposure photo is flawed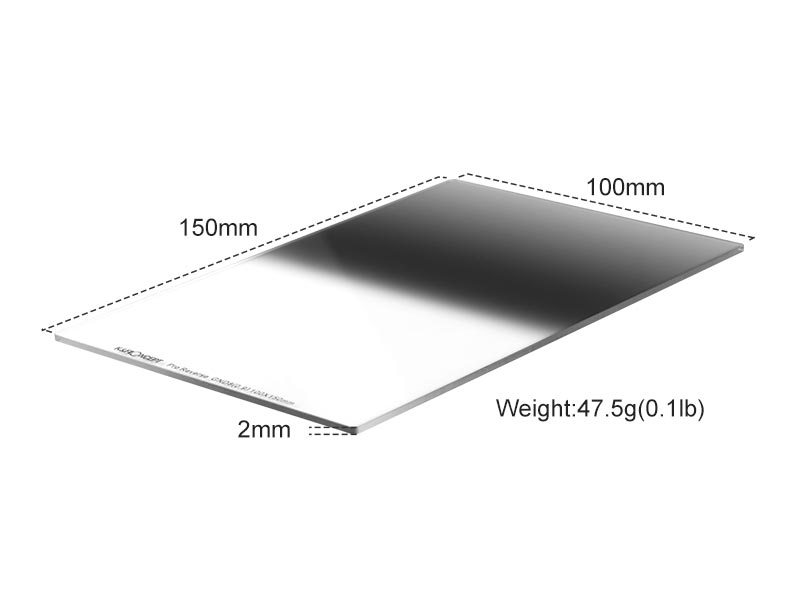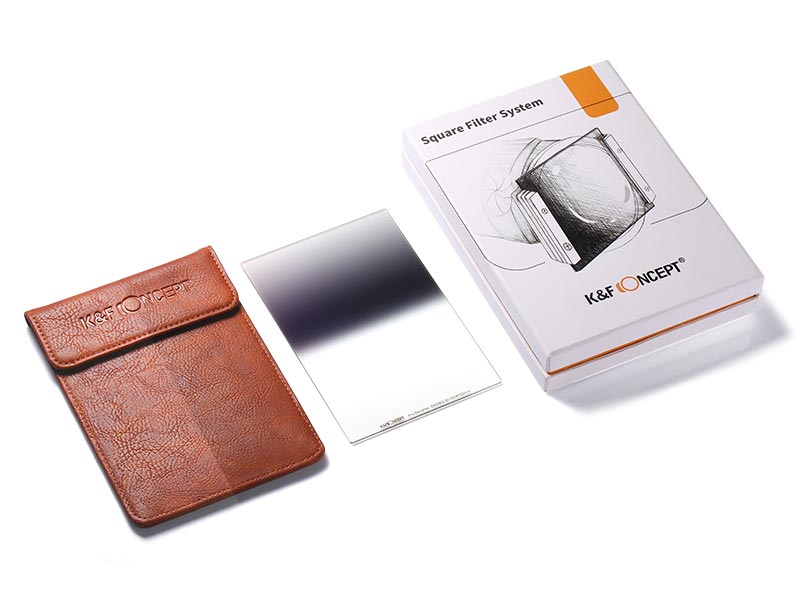 Rating

109 reviews.

22 reviews.

88 reviews.

109 reviews.

54 reviews.
Price

£152.99

£69.99

£145.99

£98.69

£229.99

£105.99

£105.99

£62.99

£119.99

£65.99

Model
KF01.1168
SKU.1600
SKU.1601
KF01.1147
KF01.1148

size

100*150mm
100mm/150mm
100*150*2mm
100*150mm

Filter Material

Optical glass
Japanese AGC Glass
Japanese AGC Glass
Japanese AGC Glass
Optical glass

Multi-Coating

√
28
28
28
√

waterproof

√
√
√
√
√

scratch-resistant

√
√
√
√
√

HD

√
√
√
√
√

Transmittance

∕
12.5% (GND8)
∕
∕

Antireflection

√
√
√
√

Filter Thickness

2.0mm
2mm
2.0mm
2.0mm

Ring Material

Optical glass
Aviation aluminum alloy
Optical glass
Optical glass

Screen

X-series
X-series
Nano-X series

zoom range

Landscape Photography
Landscape Photography
Landscape Photography

Resolution

Light Reduction Effect
Light Reduction Effect
Light Reduction Effect/Reduce Exposure in Selectiv

light source

0.9(3 Stops)

Product

0.15%
Top quality and price point
After looking at the competitors and trying out brand names, she found these at a fraction of the price without compromising on quality. The overall user experience from delivery is exceptional. You are very much buying a high-end product without the overpriced name brand. I bought these to help with my landscape photography and they work exceptionally well with my Sony A7III. The camera practically sees at night to get a long exposure without this filter was incredibly difficult, I would often have a very divided picture with the moon / sun at the top being very bright and everything under the sky in total darkness. After using the blocking filter, all additional adjustments were made in no time at all. The material feels very sturdy, although I don't plan on testing the limits, I believe it will be scratch resistant. Looking forward to sunsets to test this out further.
19/11/2021
Great
Delivery was very quick. Unbeatable for the price ... Everything processed to a high quality. Also, I cannot confirm some criticism that the graduated filter is less foggy towards the middle. Got cleaned up completely at my place. If the insertion should go a little difficult, then loosen the 4 screws on the filter holder a little and everything runs like butter! No color cast on the filters! Great bags with it ... polarizing filter history, simply screw an existing one onto the lens and then put the filter holder on it. What more could you want without having to spend 400-500 € right away ... Full marks from me.
18/10/2021
I can only recommend the filter - purchase recommendation
Since I have not yet worked with ND filters, I do not know what I could complain about here. Overall, I am very satisfied with the glasses from K&F. You get a high-quality, processed filter with a top optical quality and a good scope of delivery (artificial leather case).
18/10/2021
Wonderful …
Very good quality... As hoped... THANK YOU, K&F... !!
25/04/2022
I love it for video work!
I needed more motion blur and lower exposure when shooting video, and amazingly it works without any noticeable loss of detail and color. For the price, this is a very valuable tool in my arsenal. Build quality is really good with an all-metal construction. The ring itself is smooth and allows for good variable exposure change. I really like this ND filter and think everyone should check it out as the image it produces is pretty clean.
25/04/2022
Amazing quality at a great price
Far exceeds expectations. Quality of packaging matches a much more expensive purchase. The visual quality of the filter is equally top-notch. After using the filter in my filter holder, I can't see any evidence of color cast or filter clarity. Overall, I have nothing but great things to say about this offering. Will definitely look to this manufacturer for future filter purchases.
24/04/2022
Excellent complement to cameras
This is a kit to take seriously if you are a professional photographer or if you are new to photography and want to improve your skills. This incredible filter lets you choose from a range of filter options to add some darkness to certain parts of an image. For example, the sky may appear dark while the rest of the image is light. It offers a stunning effect and can really enhance any image for a professional look. I've been playing around with this over the weekend and it's fantastic. It's pretty amazing how much of a difference lighting can make in a photo. Really very happy.
22/04/2022
Top filters
You don't need to waste a lot of words about KF, the quality is undoubtedly outstanding. The medium filter fits in seamlessly there.
22/04/2022
Value for money unbeatable!
K&F ND filter, which allows you to film/photograph with a wide open aperture even in a very bright environment and thus the depth of field can be greatly increased even in well-lit situations. Conclusion: I recommend this filter to everyone for whom a perfect price/performance ratio is important!
22/04/2022
A
There does'nt appear to be a facility for holding a circular polariser on this system (i.e. the type you can rotate in the mount)
A
You need a 100mm square filter holder and 77mm adaptor ring. Format hitech is probably the more affordable. Personally I use Lee filter system.
A
I personally haven't noticed this.. using the 1.8 … there is a tiny bit of discolouration using the 10 stop..This is so easily corrected using something like light room Correcting the colour temperature.
how to check your lens size
Do You Know How Your K&F Concept Filters be Produced? | One-day Tour in Production Line
Filter
size
100*150mm
Filter Material
Optical glass
Multi-Coating
√
waterproof
√
scratch-resistant
√
HD
√
Transmittance
∕
Antireflection
√
Pattern
Filter Thickness
2.0mm
Shape
Square
Ring Material
Optical glass