58mm Variable Fader ND2-ND32 ND Filter and CPL Circular Polarizing Filter 2 in 1 for Camera Lens No X Spot Weather Sealed
£49.99
£99.99
50% OFF
Inclusive of VAT
To
United Kingdom and Ireland
Expedited Free Shipping
3-5
business days
Free Shipping. 30 Day No Reason Return. KF ND filter save your time to replace two filters; it can not only reduce the amount of light entering the lens but also darken skies, manage reflections at the same time.

KF01.1322

SKU:

KF01.1322

49.99

https://www.kentfaith.co.uk/KF01.1322_kf01.1322
Features
* 【ND & CPL filter 2 in 1】One filter has the ND and CPL filter features, it can not only reduce the amount of light entering the lens but also darken skies, manage reflections as the same time.
* 【No "X" cross on images】Say goodbye to the "X" cross on images, K&F utilize cutting edge technology you're going to say goodbye to this common issue with wide angle lenses and variable ND filters.
* 【Material】Made by completed professional optical glasses, Multi-layer coating, only allows 0.4% light transmittance and waterproof, scratch-resistant, which could protect your valued lens. For this 49mm ND filter,the lens cap/hood should be 55mm.
* 【Filter Frames】Filter Frames made by aluminum alloy, the serrated design of the edge of the frame makes it easy to install. There is 5 mark from Min to ND32 on frame, It is convenient for you to sure the ND filter stops.
* 【Note】This Filter is compatible with all 49mm lenses. Please verify your camera's lens thread size(usually marked somewhere on the lens barrel or printed underneath the lens cap) before ordering. The number is always preceded by a "ø" (diameter) symbol.
Shipping
To
United Kingdom and Ireland
Expedited Free Shipping
3-5
business days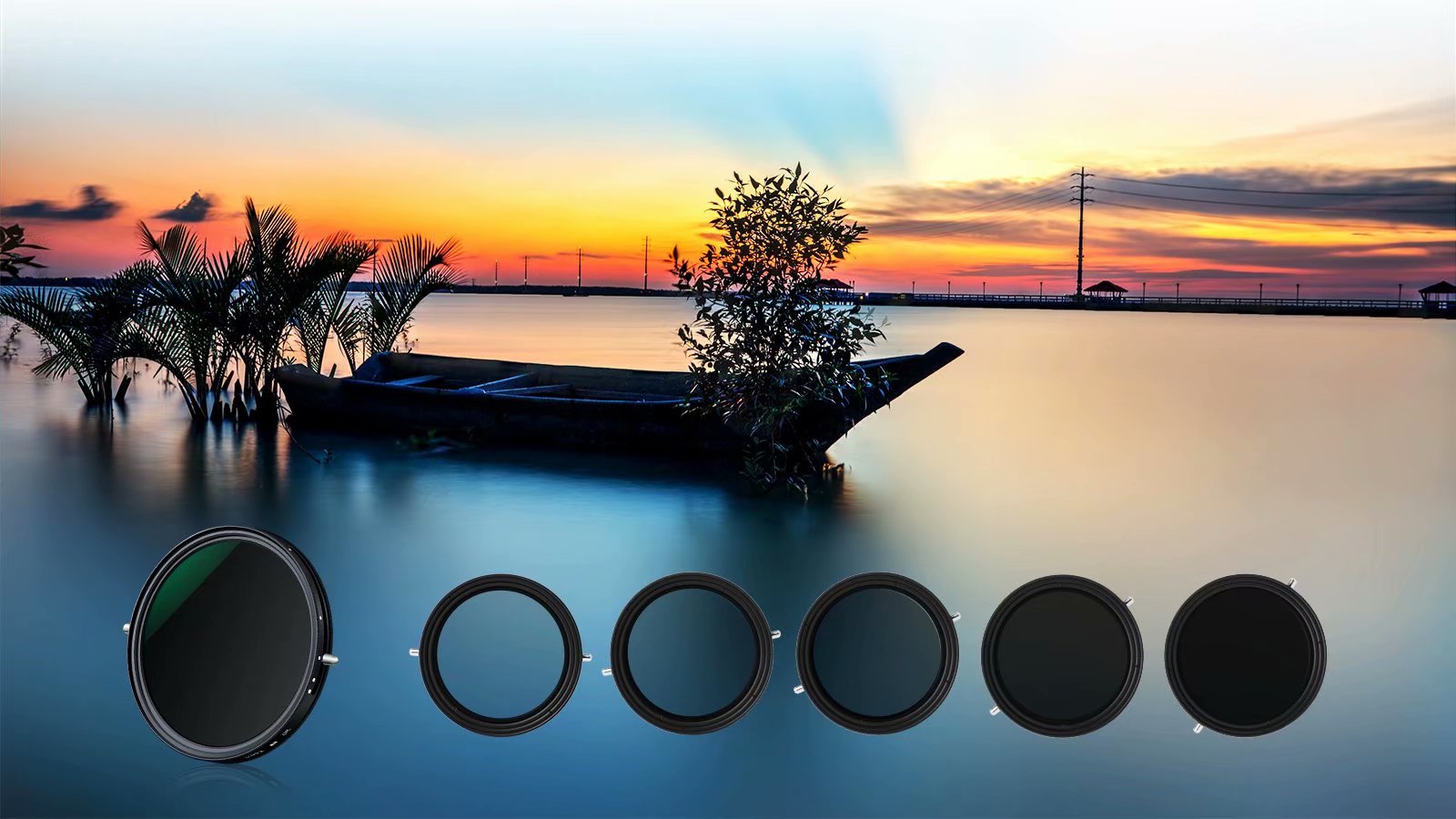 5 Stops Variable ND And CPL Filter
ND2
ND4
ND8
ND16
ND32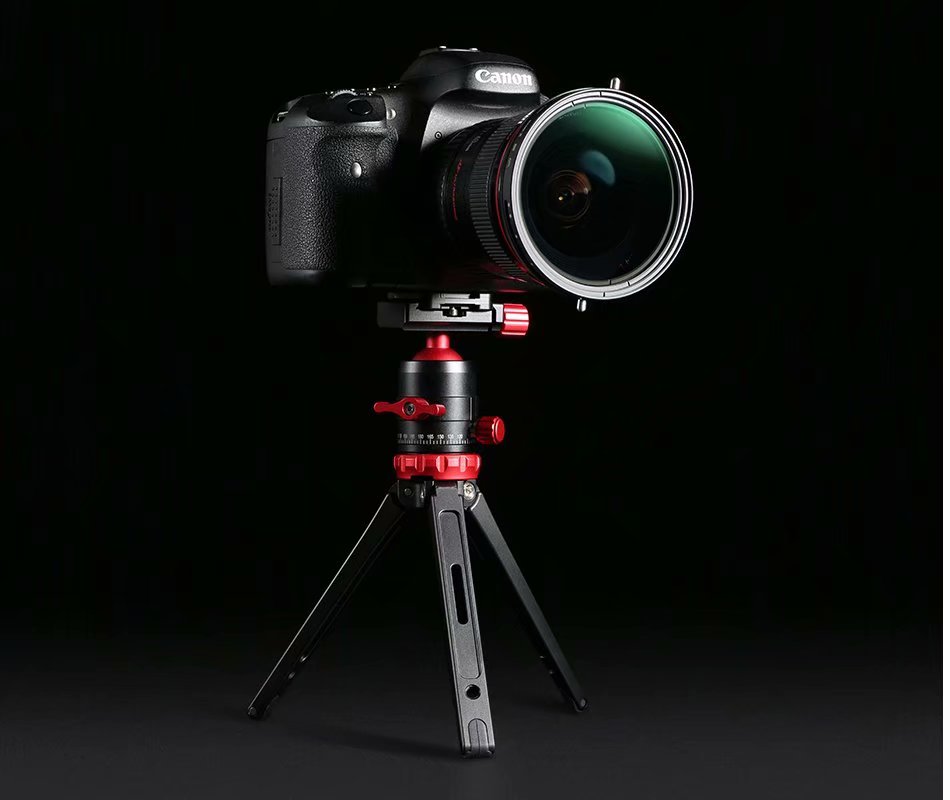 Variable ND And
CPL Filter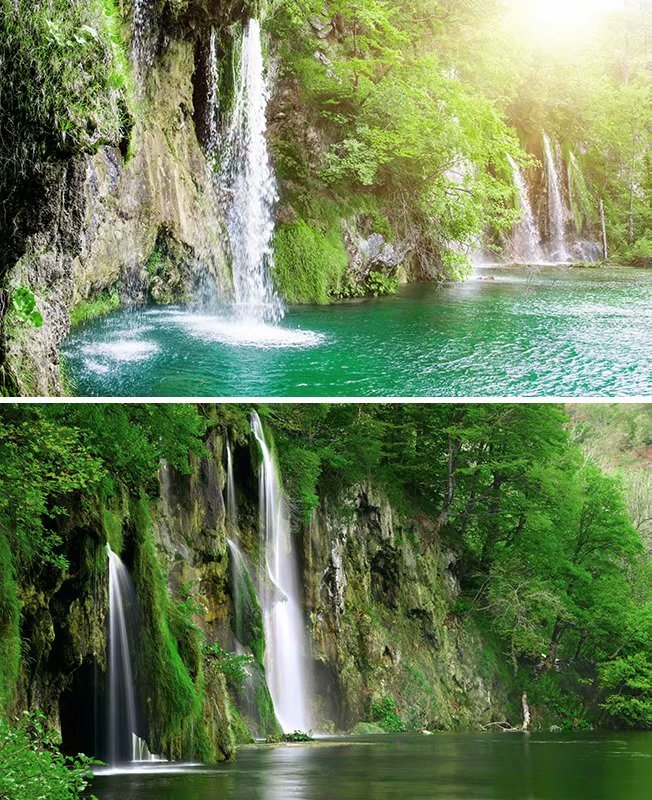 Without ND Filter
With ND Filter
Enables slow shutter speeds to be used to record movement in subjects such as waterfalls, providing a silky
smooth affect to flowing water.
ND&CPL Filter
ND Filter
CPL Filter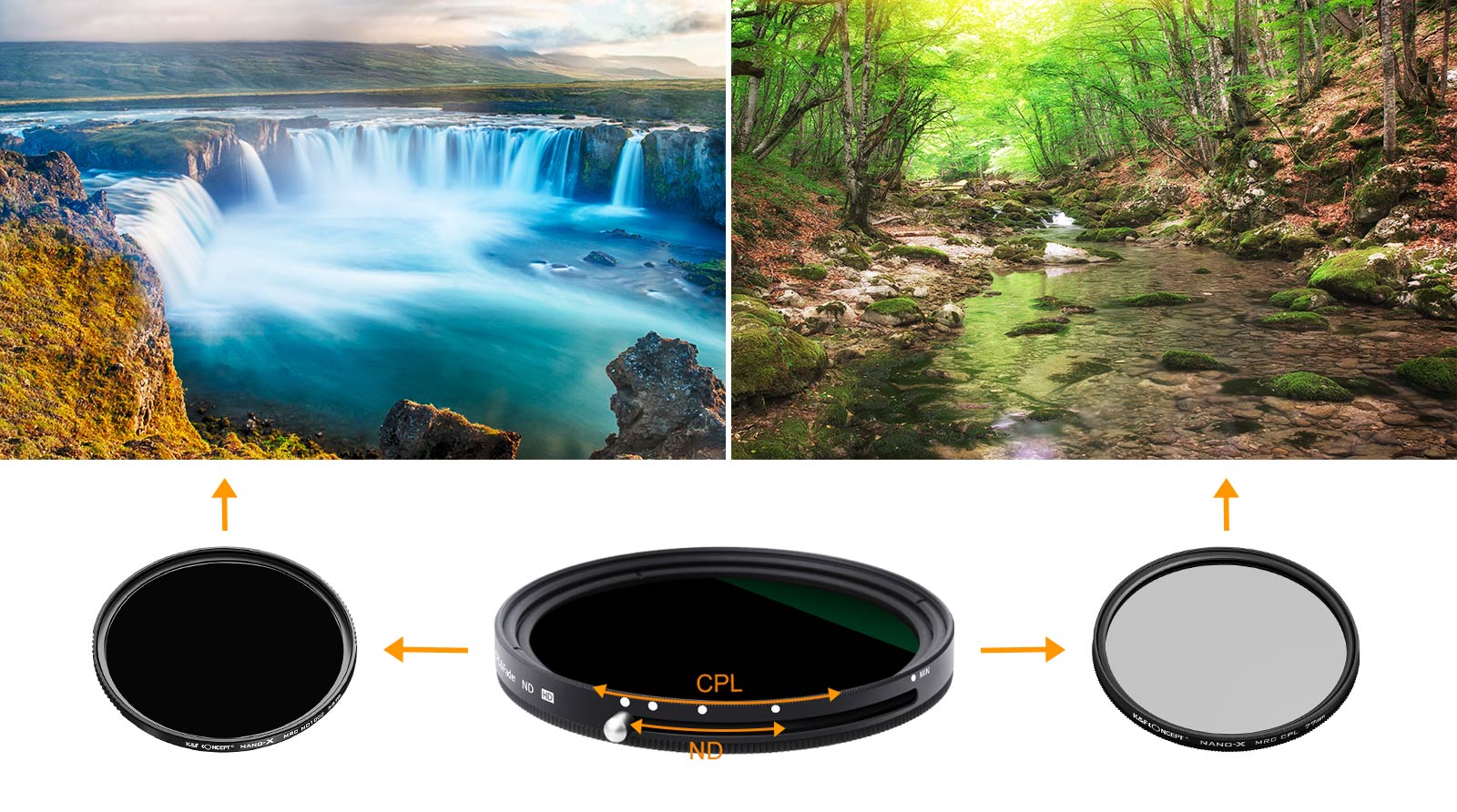 No Filter
ND2
ND4
ND8
ND16
ND32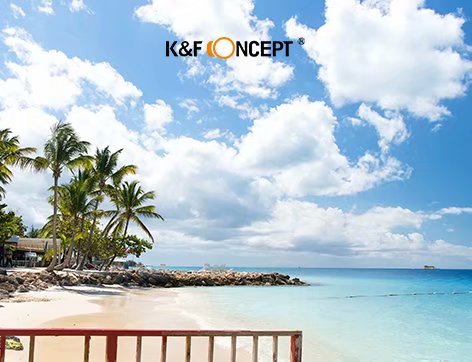 Double-sided Multilayer Green Film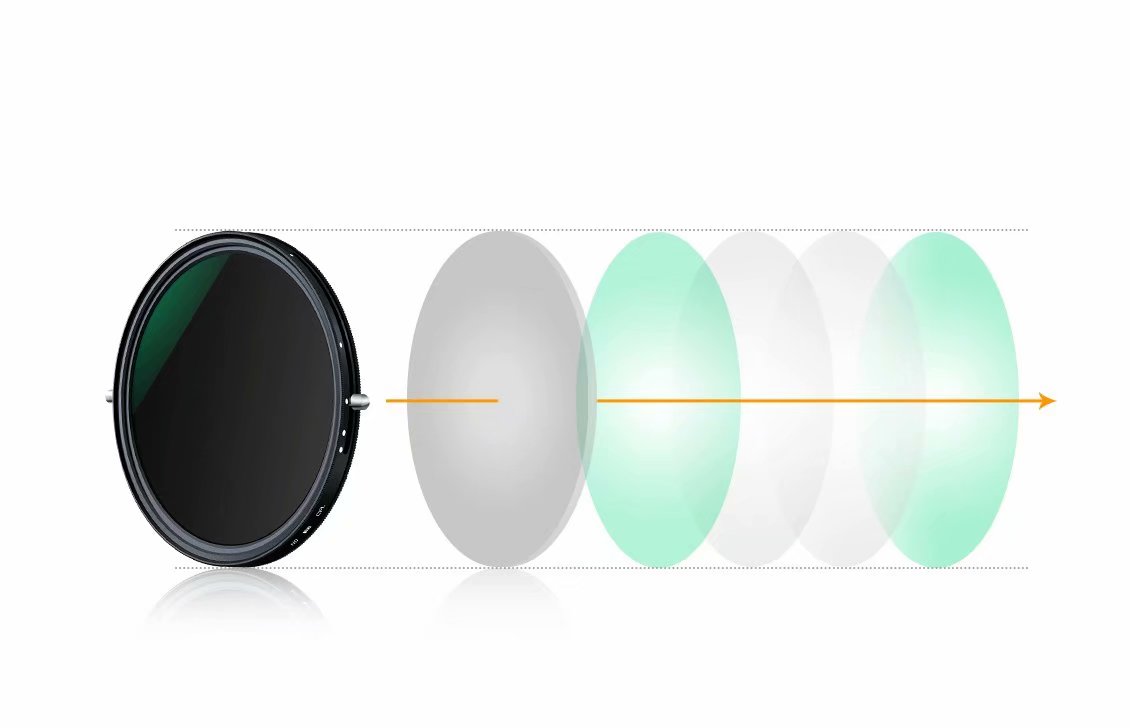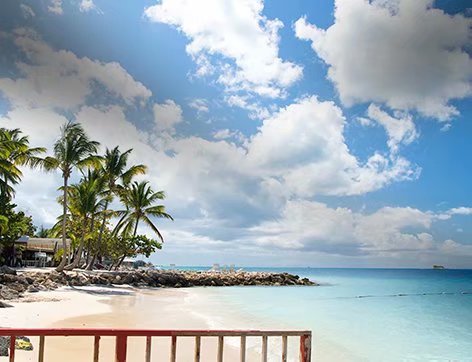 Other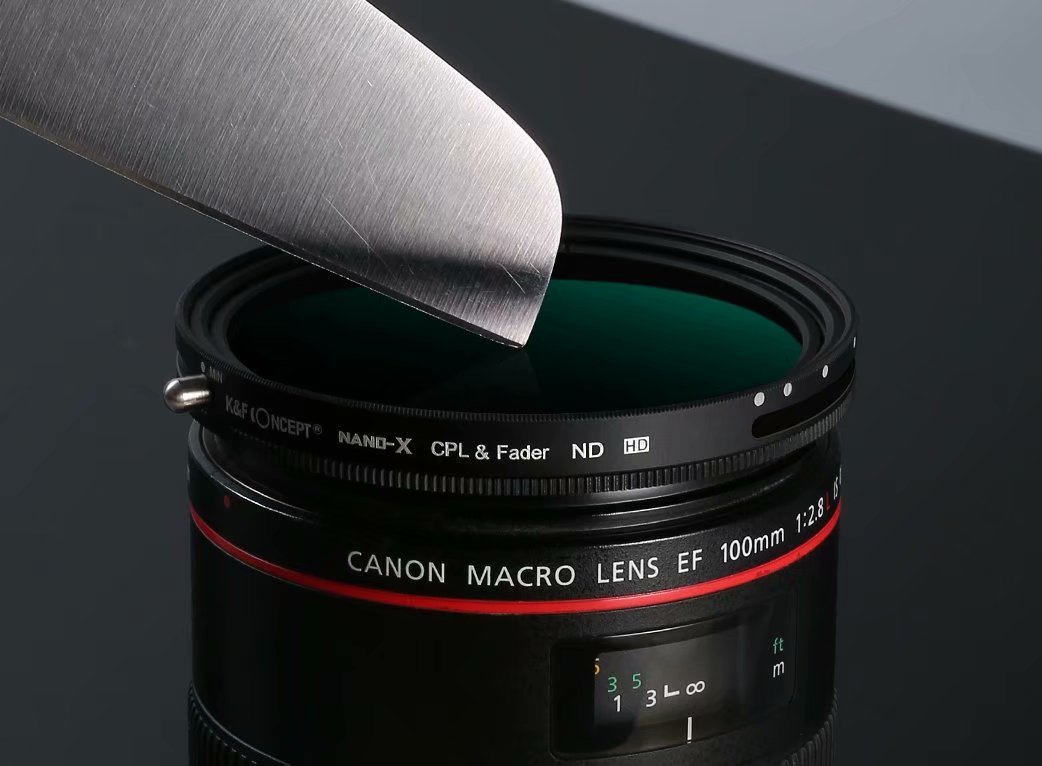 Waterproof, oil resistant, scratch resistant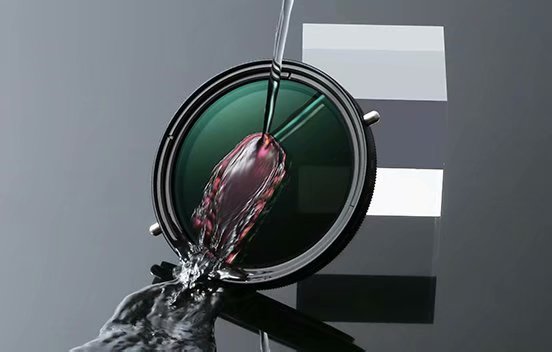 Before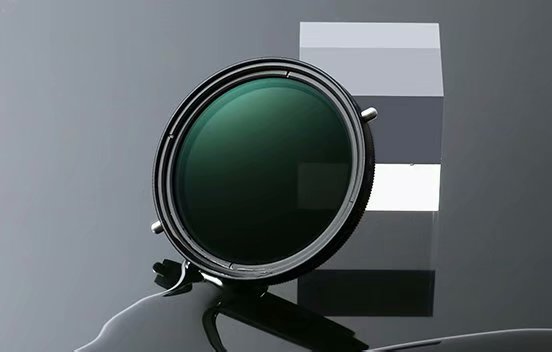 After
| | | | |
| --- | --- | --- | --- |
| NDnumber | Optical density | f-stop reduction | Fractional transmittance |
| | 0 | 0 | 100% |
| ND2 | 0.3 | 1 | 50% |
| ND4 | 0.6 | 2 | 25% |
| ND8 | 0.9 | 3 | 12.50% |
| ND16 | 1.2 | 4 | 6.25% |
| ND32 | 1.50 | 5 | 3.13% |
| ND64 | 1.8 | 6 | 1.56% |
| ND100 | 2 | 62⁄3 | 1% |
| ND128 | 2.1 | 7 | 0.78% |
| ND256 | 2.4 | 8 | 0.39% |
| ND400 | 2.6 | 82⁄3 | 0.25% |
| ND512 | 2.7 | 9 | 0.20% |
| ND1024/ND1000 | 3 | 10 | 0.10% |
| ND2000 | 3.3 | 11 | 0.05% |
| ND4000 | 3.6 | 12 | 0.025% |
| ND8000 | 3.9 | 13 | 0.0125% |
| ND32000 | 4.5 | 15 | 0.003% |
Rating

63 reviews.

38 reviews.

12 reviews.

92 reviews.

26 reviews.
Price

£99.99

£49.99

£56.99

£119.99

£55.99

£40.69
£42.99
Model
KF01.1322
KF01.1811
KF01.1849
KF01.1461
KF01.1075

Filter Material

Japanese AGC Glass
Japanese AGC Glass
Japanese AGC Glass
Japanese AGC Glass
Japanese AGC Glass

Multi-Coating

28
28
28
28
28

waterproof

√
√
√
√
√

scratch-resistant

√
√
√
√
√

HD

√
√
√
√
√

Screen

Nano-X series
Nano-X series
Nano-X series
Nano-X series
Nano-X series

zoom range

Video Shooting/ Landscape Photograhy
Video Shooting/ Landscape& Potrait Photograhy
Video Shooting/Landscape Photograhy
Video Shooting/Landscape Photograhy
Video Shooting/Landscape Photograhy

Resolution

Remove glare/No X cross/ Light reduction effect
Soft highlight/No X cross/Light reduction effect
1 Second Switch/No X cross/Light reduction effect
Light reduction effect
No X cross/Light reduction effect

light source

0.3 to 1.5(1 to 5 Stops)
0.3 to 1.5(1 to 5 Stops)
0.3 to 1.5(1 to 5 Stops)
0.3 to 2.7(1 to 9 Stops)
0.9 to 2.1(3 to 7 Stops)
how to check your lens size
Do You Know How Your K&F Concept Filters be Produced? | One-day Tour in Production Line
How to remove CPL filter from a lens
Gimbal Stabilizers
Product
0.2%
Filter
size
58mm
Filter Material
Japanese AGC Glass
Multi-Coating
28
waterproof
√
scratch-resistant
√
HD
√
Transmittance
∕
Antireflection
√
Pattern
√
Filter Thickness
9.3mm
Shape
Circle
Ring Material
Aviation aluminum alloy
Microscope
Screen
Nano-X series
zoom range
Video Shooting/ Landscape Photograhy
Resolution
Remove glare/No X cross/ Light reduction effect
light source
0.3 to 1.5(1 to 5 Stops)