49mm Black Diffusion Filter 1/4 Black-Mist Soft Glow Diffuser Lens Filters
£28.85
£69.99
58% OFF
Inclusive of VAT
black diffusion 1/4 Filter
Brand:

K&F Concept

Free Shipping. 30 Day No Reason Return.K&F Nano-X 49mm black diffusion 1/4 Filter ,Waterproof and scratch-resistant Green coated.

KF01.1476

SKU:

KF01.1476

28.85

https://www.kentfaith.co.uk/KF01.1476_kf-nano-x-49mm-black-pro-mist-1-4-filter-,waterproof-and-scratch-resistant-green-coated
Features
• KF 1/4 Black Soft light filter can soften the wrinkles, spots, pores, etc. of the human skin, and better realize the delicate, plump, beautiful and hazy movie effect.
• Double-sided multilayer antireflection coating: which can effectively reduce the reflection of the filter surface and avoid problems such as ghosting. The 1/4 black mist filter with standard transmittance of 84%;
• HD optical glass: After optical polishing, a high-tech film is plated on the surface, making it Moldproof, Waterproof, Scratch-proof and Greasy-proof, while having no impact on the image quality
• Slim 3.3mm aviation-grade aluminum, KF black soft filter effectively avoid vignetting on wide angle lens
• The Black Diffusion filter has a softening effect on highlights and a vital role in improving the details of the dark parts. It reduce the contrast, diffuses light and softens textures as well as the skin.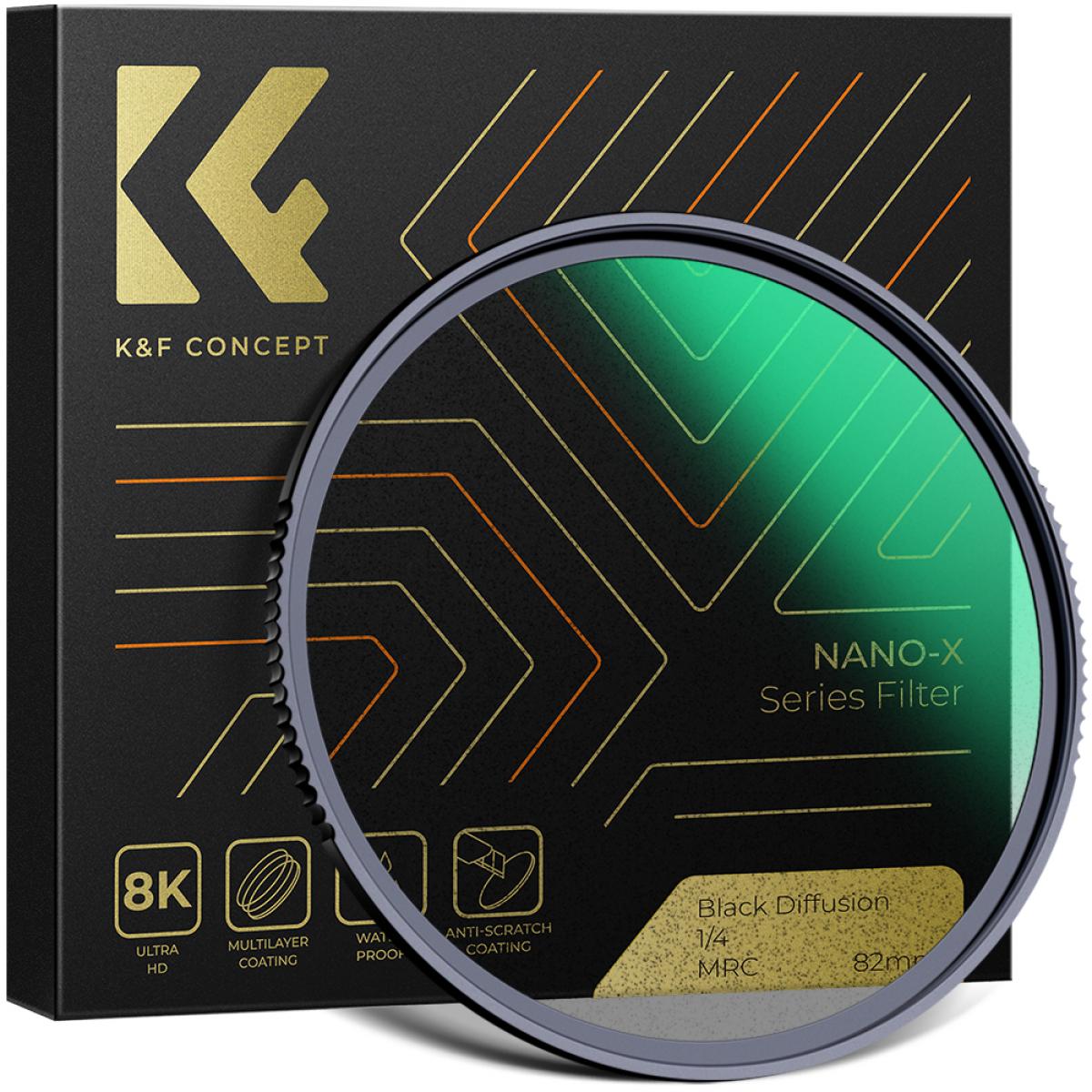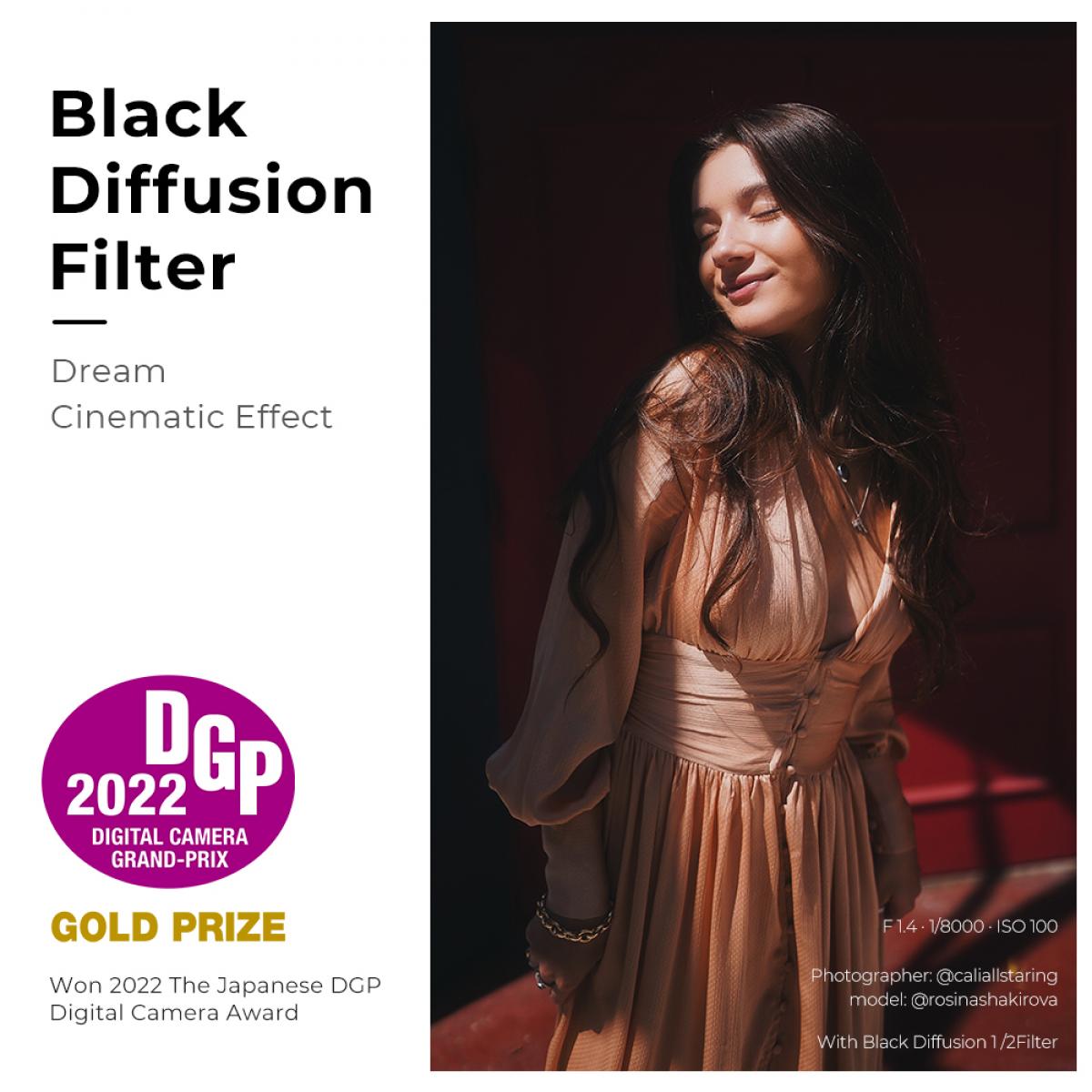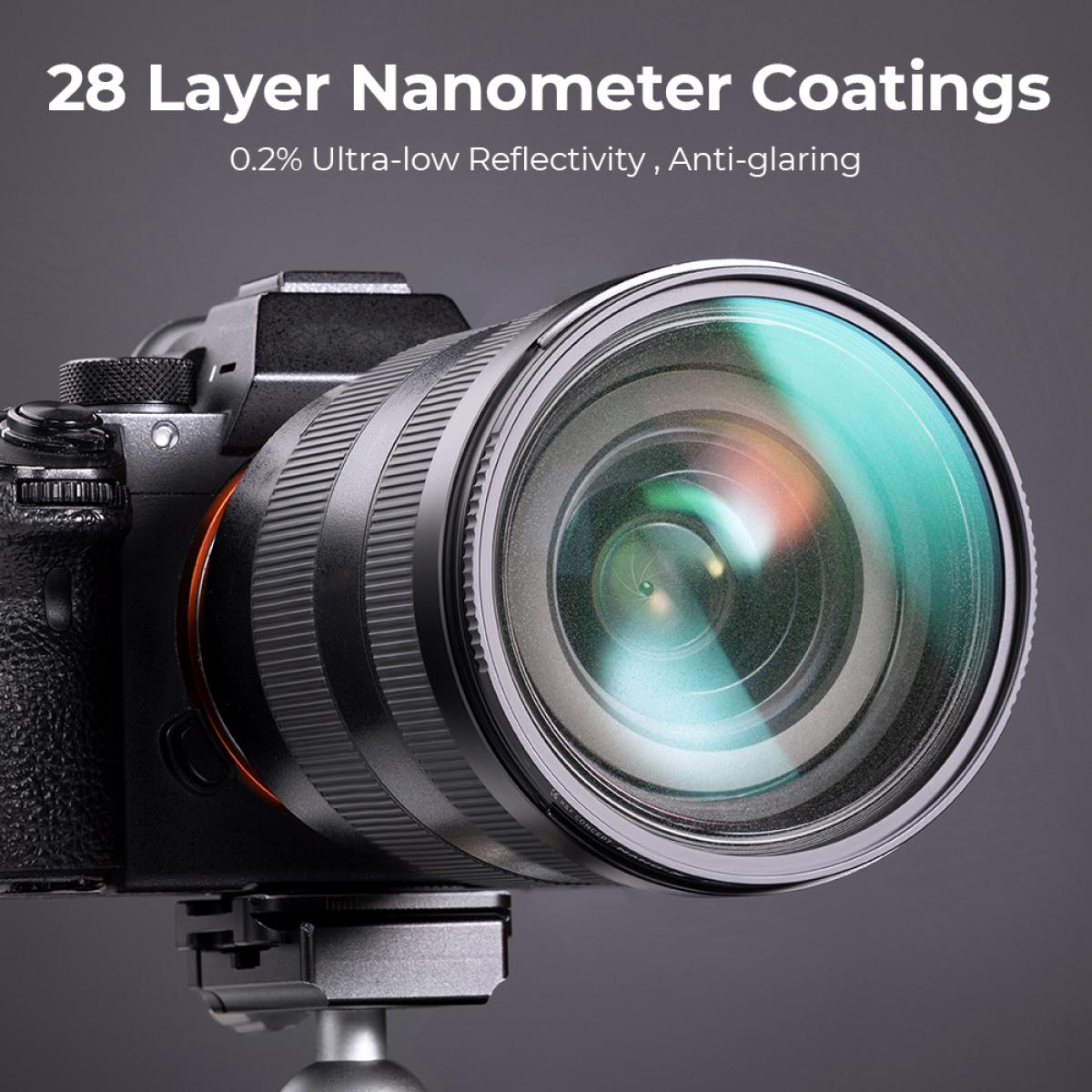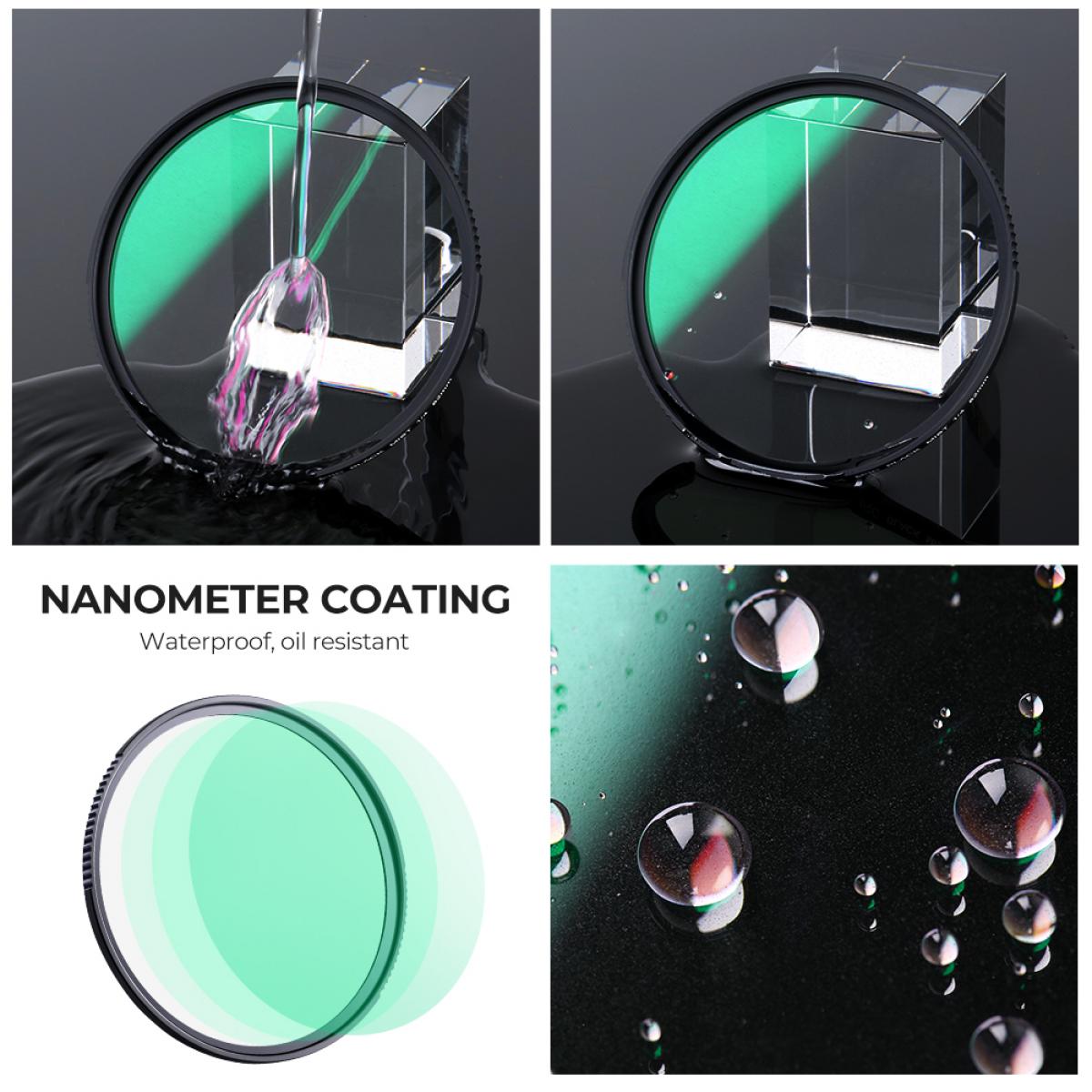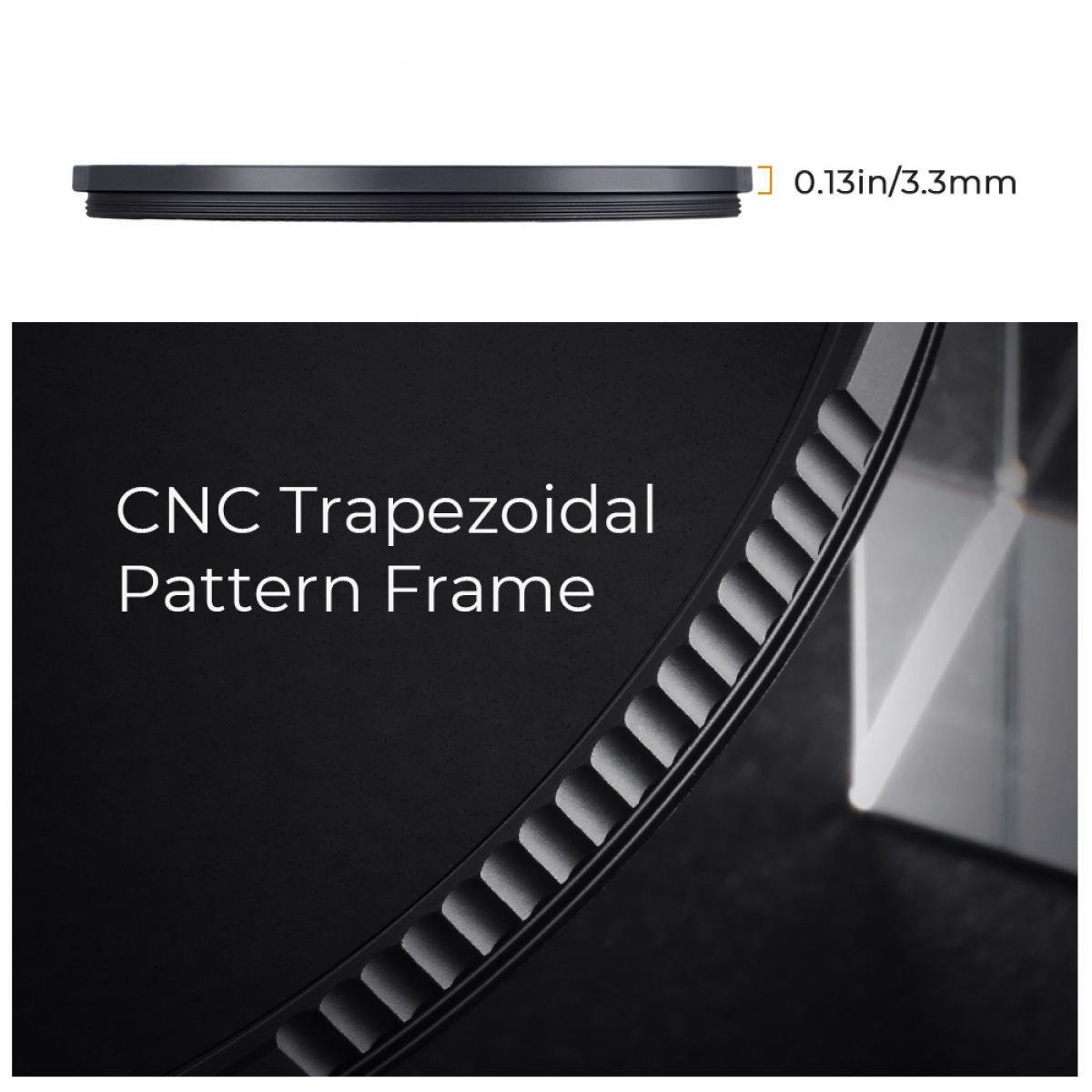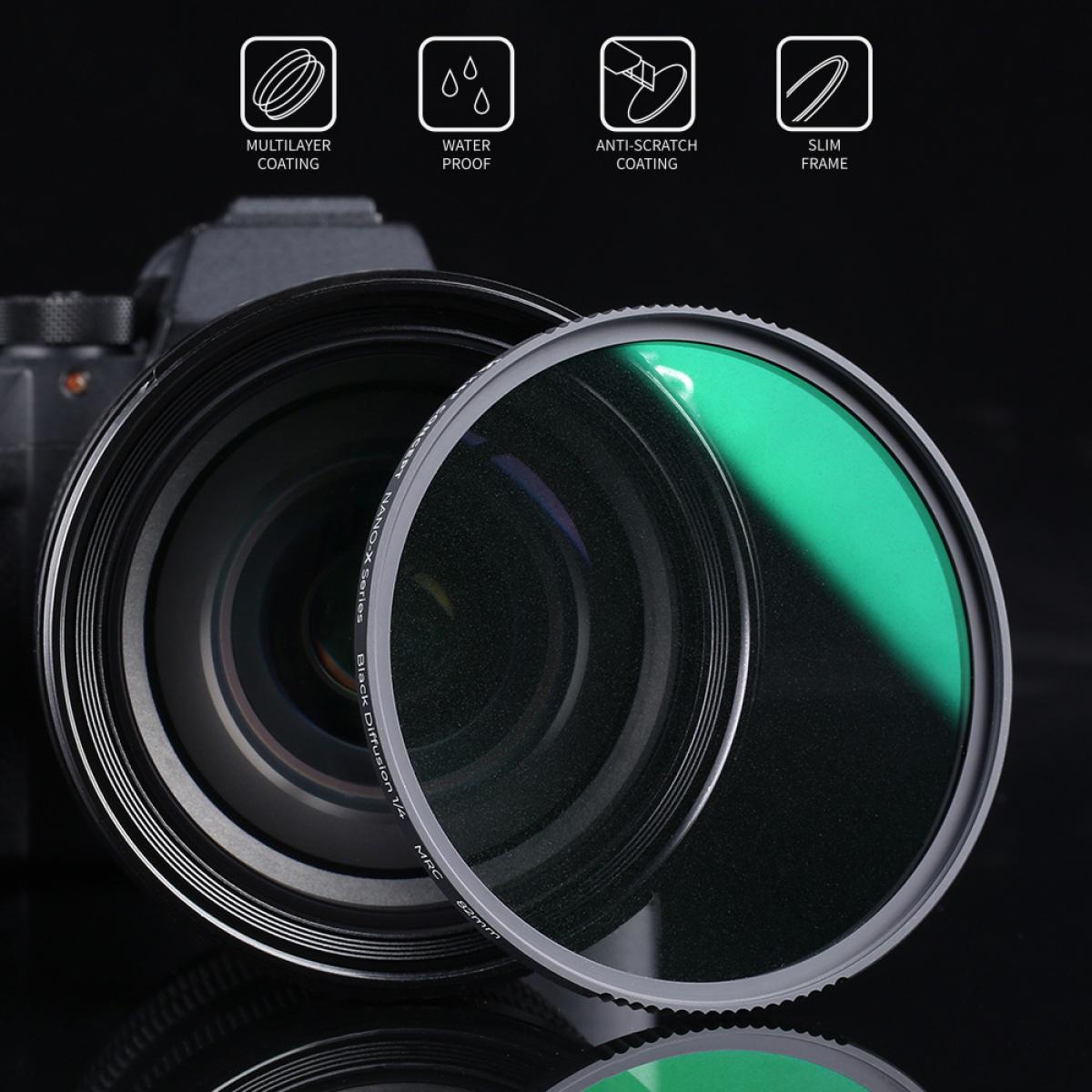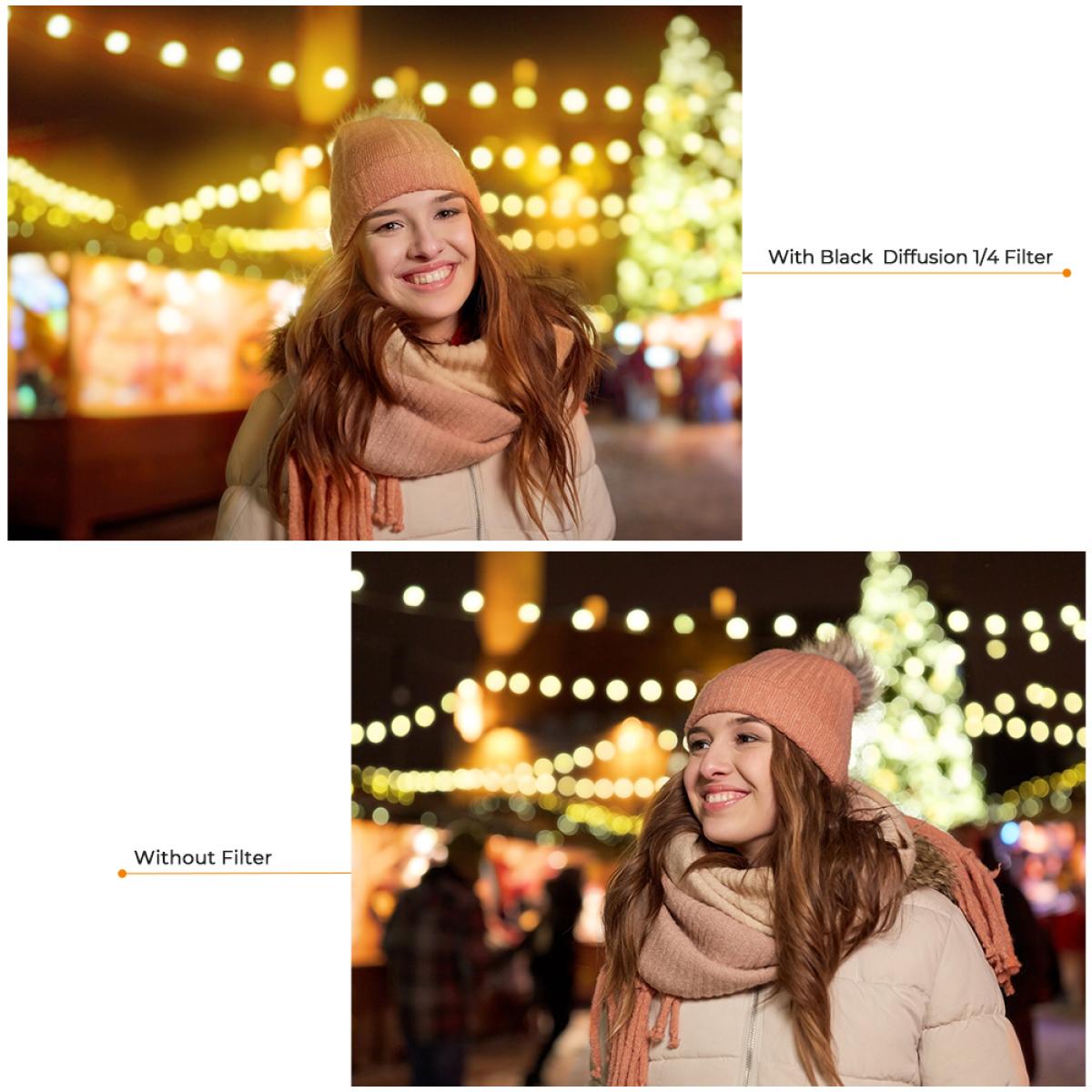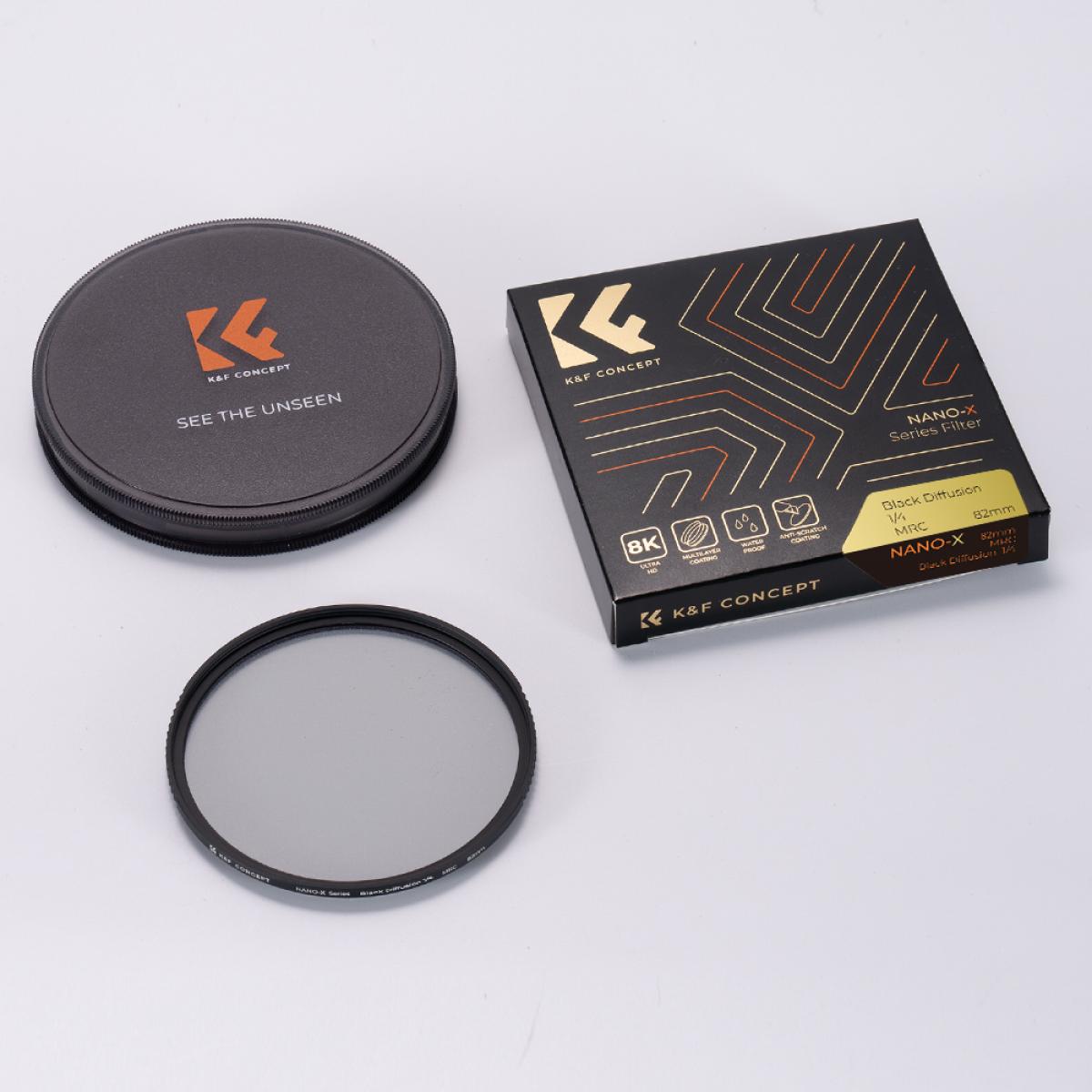 You can see from the images, this makes your image more cinematic, it does add a bit of a soft touch to your images. This filter paired with my Sony A7S III and 24-105mm F4, gives me a whole new perspective! So happy with this purchase!
15/09/2021
Comparable to Tiffin Pro Mist1/4 in respect of performance.
Recommended.
07/09/2021
So far so good. It adds the right amount of haze for portraits to make it's stylistic. It doesn't add too much in my opinion, and the picture is still pretty sharp.

I included a test shot below, which I took of a friend of mine in direct sunlight with a star filter and a ND filter as well (with this filter below)
22/08/2021
I have watched different films noticing the use of diffusers. I really did a lot of comparing black matt filters.
This one is perfect. I get the softening without it being noticeable.
This is really a high quality filter. I am very happy with it.
20/08/2021
A
1. The outer diameter of different diameters will be different, you can superimpose the filters, you can buy the same diameter filter superimposed (such as: 58 black soft filter, superimposed on the back of the 58 ND filter)
Comparison of similar products
Rating

4 reviews.

4 reviews.

10 reviews.

2 reviews.

60 reviews.
Price

£69.99

£28.85

£74.38

£49.99

£86.99

£33.69

£52.99

£46.99

£31.99

£18.49

Model
KF01.1476
KF01.1085
KF01.1145
KF01.1064
SKU0127

size

67mm
100*100mm
82mm
67mm

Transmittance

∕
0.125
∕
∕

Multi-Coating

√
√
√

Antireflection

√
√
√

waterproof

√
√
√

scratch-resistant

√
√
√

HD

√
√
√

Filter Material

Optical glass
Optical glass
Optical glass
Optical glass

Pattern

√
√

Filter Thickness

9.3mm
2.0mm
7.3mm
7.0mm

Shape

Circle
Square
Circle
Circle

Ring Material

Aviation aluminum alloy
Optical glass
Aviation aluminum alloy
Aviation aluminum alloy