K&F TM2515T Professional 60 inch Camera Tripod Horizontal Aluminium Tripods Portable Monopod with 360 Degree Ball Head Quick Release Plate
Brand:

K&F Concept

Buy K&F Concept k&f tm2515t professional 60 inch camera tripod horizontal aluminium tripods portable monopod with 360 degree ball head quick release plate online, £86.99 free shipping to UK.

KF09.085

Availability:

In Stock

86.99

https://www.kentfaith.co.uk/KF09.085_kf-concept-tm2515t-professional-60-inch-camera-tripod-horizontal-aluminium-tripods-portable-monopod-with-360-degree-ball-head-quick-release-plate-for-canon-nikon-sony-dslr-cameras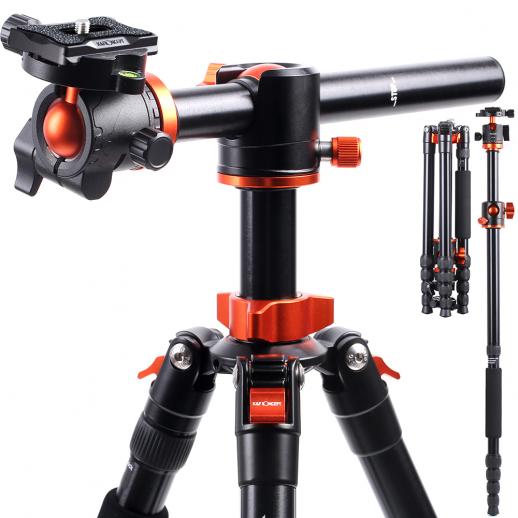 K&F TM2515T Professional 60 inch Camera Tripod Horizontal Aluminium Tripods Portable Monopod with 360 Degree Ball Head Quick Release Plate
Features
• 【Transverse Center Column】Central column moves from 0 to 180 degrees, can be rotated 360°horizontally, to realize panorama shooting.
• 【Strong Stability】25mm large diameter aluminum alloy tube,the load capacity can reach 22.04lbs (10kg), provide security and stability support for your dslr Canon Nikon camera.
• 【Compact & Flexible】5 sections leg can adjust the height from 15.35'' to 60.62''; the N. weight with ball head is only 3.63lbs; can be 180°reflexed, which is super portable with tripod carrying bag.
• 【Metal Ball Head】Can be rotated 360 degrees, helping to expand camera activity range when panoramic shooting.(the bubble level help to judge the level and the accurate composition)
• 【Detachable Monopod】It can be turned into a monopod or walking stick alone to make your photography more diverse. (Note: For camera with telephoto zoom lens, you need to buy a tripod mount ring additionally or telephoto lens bracket for better balance)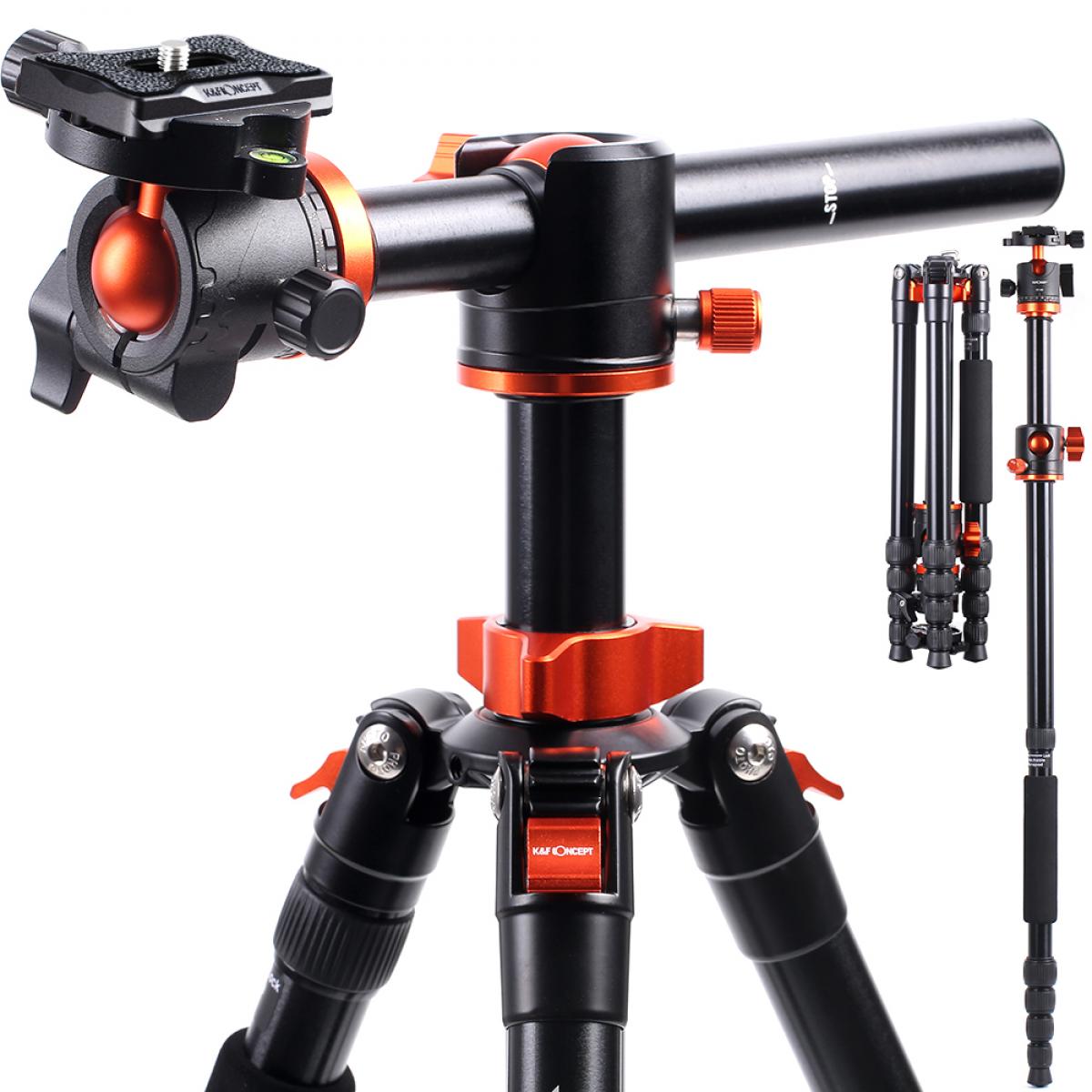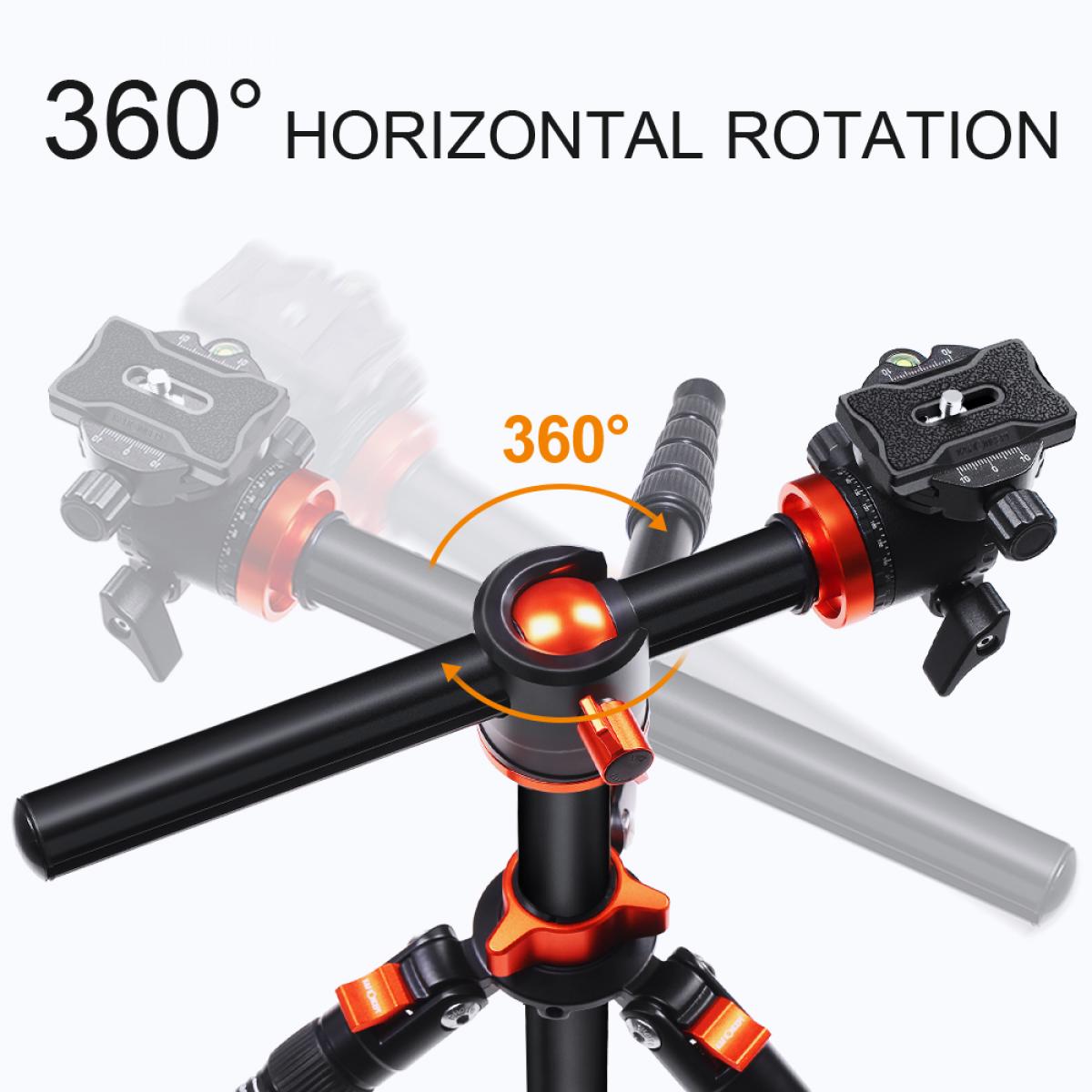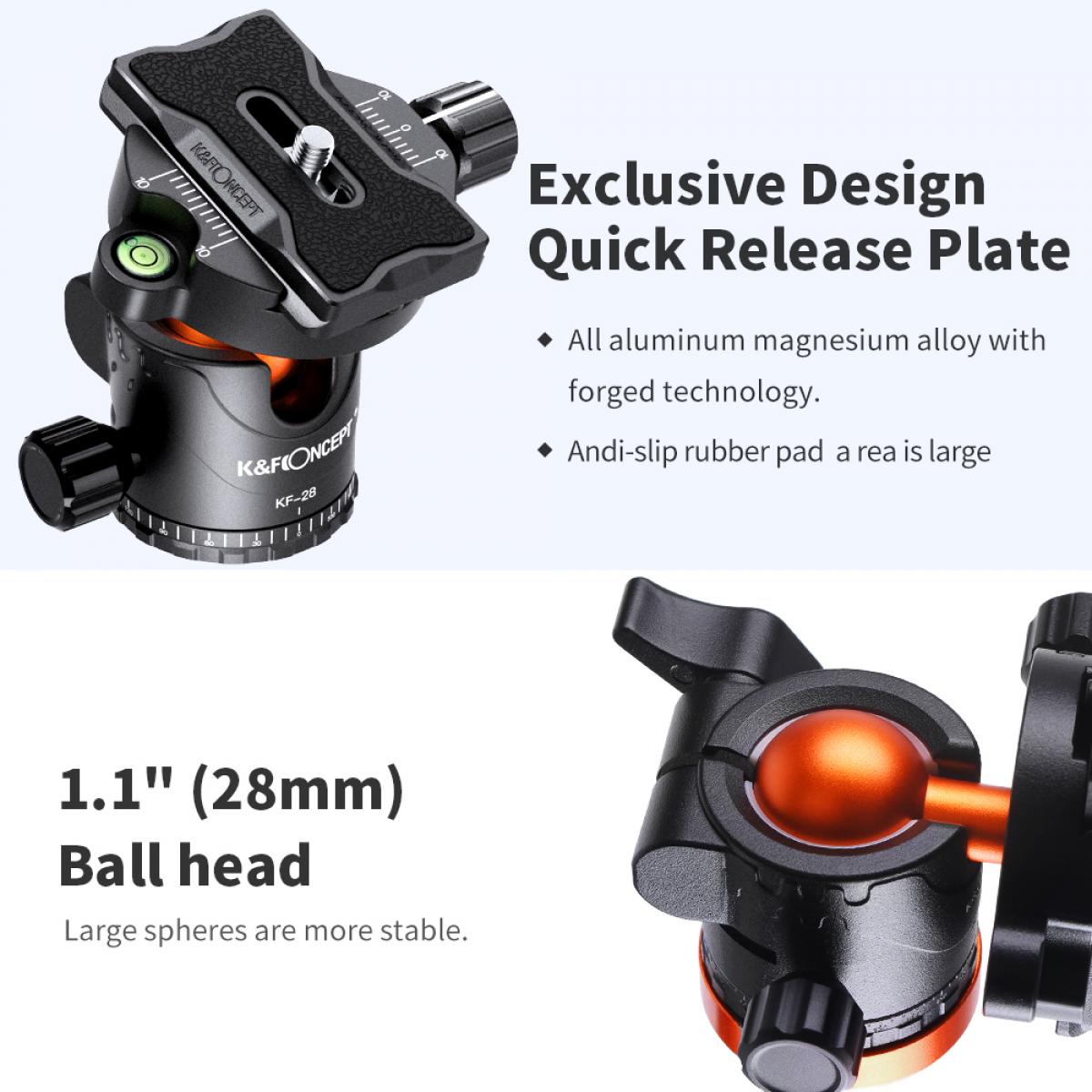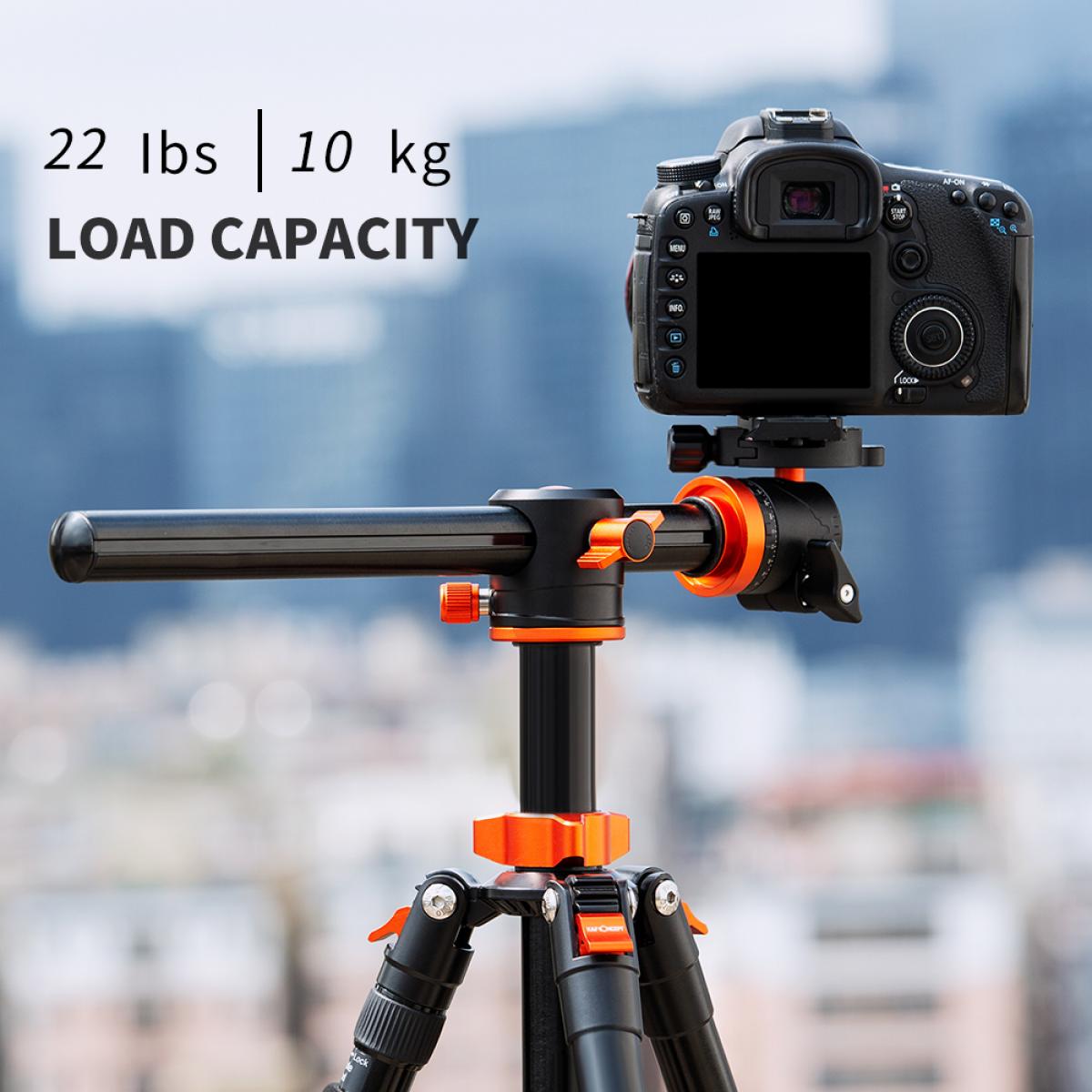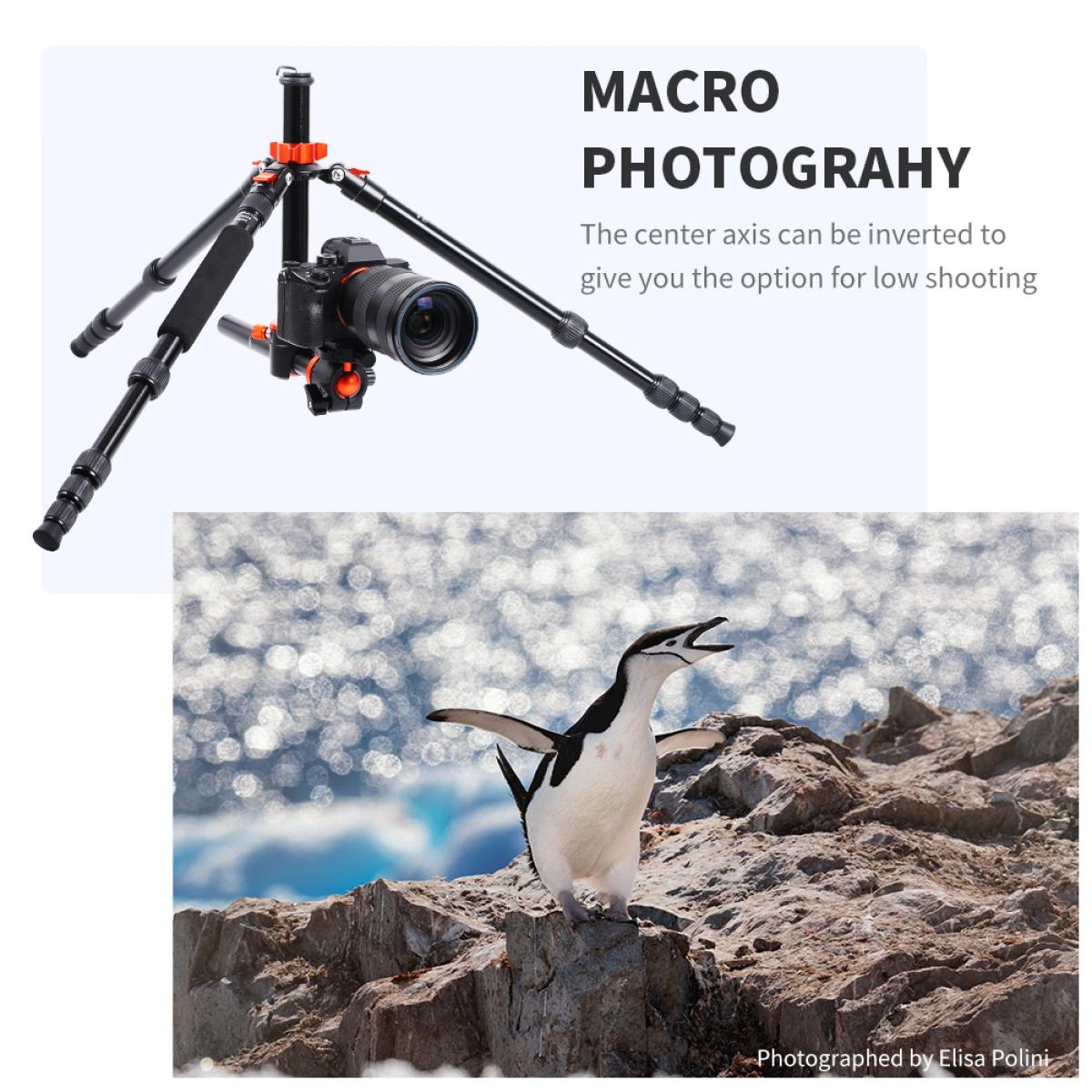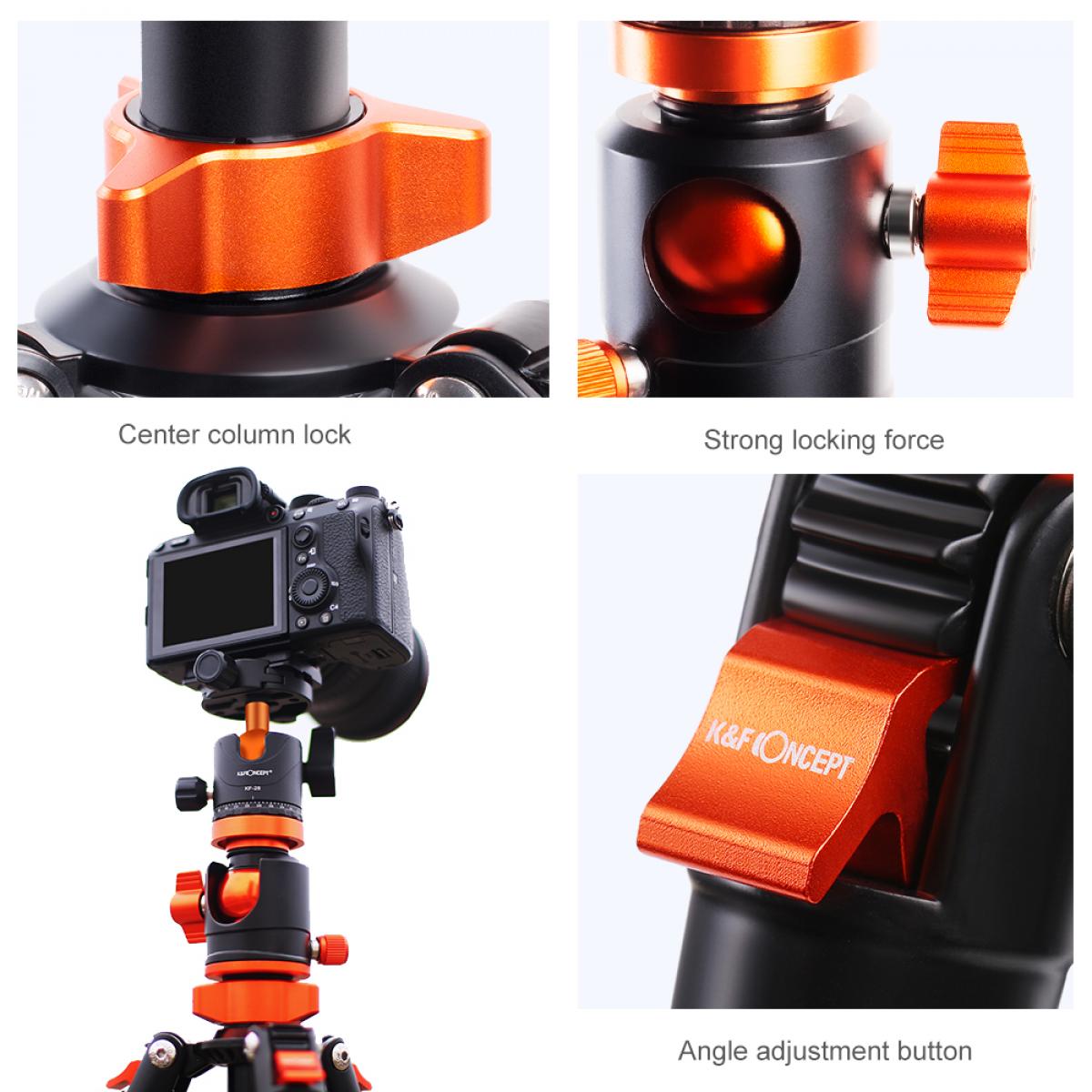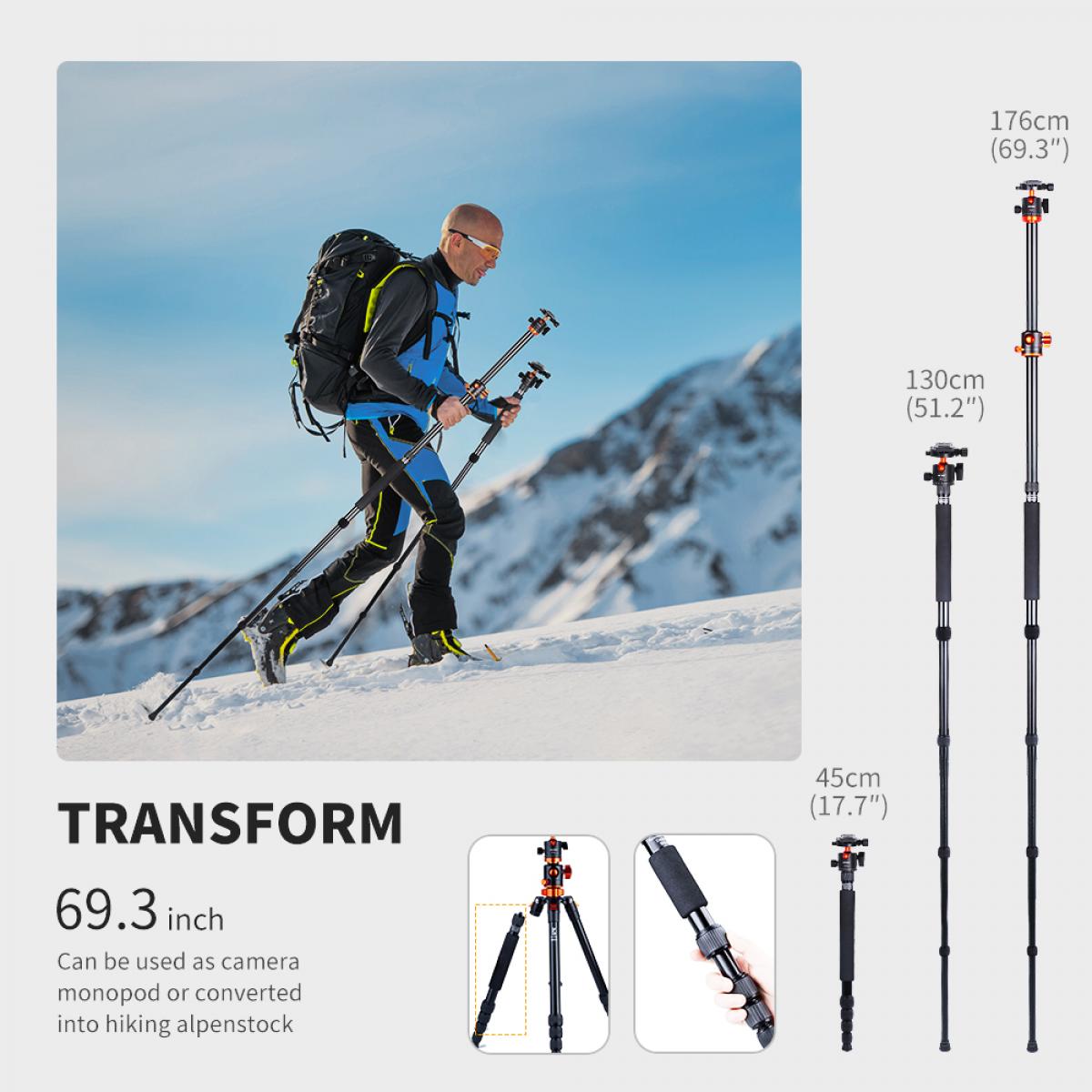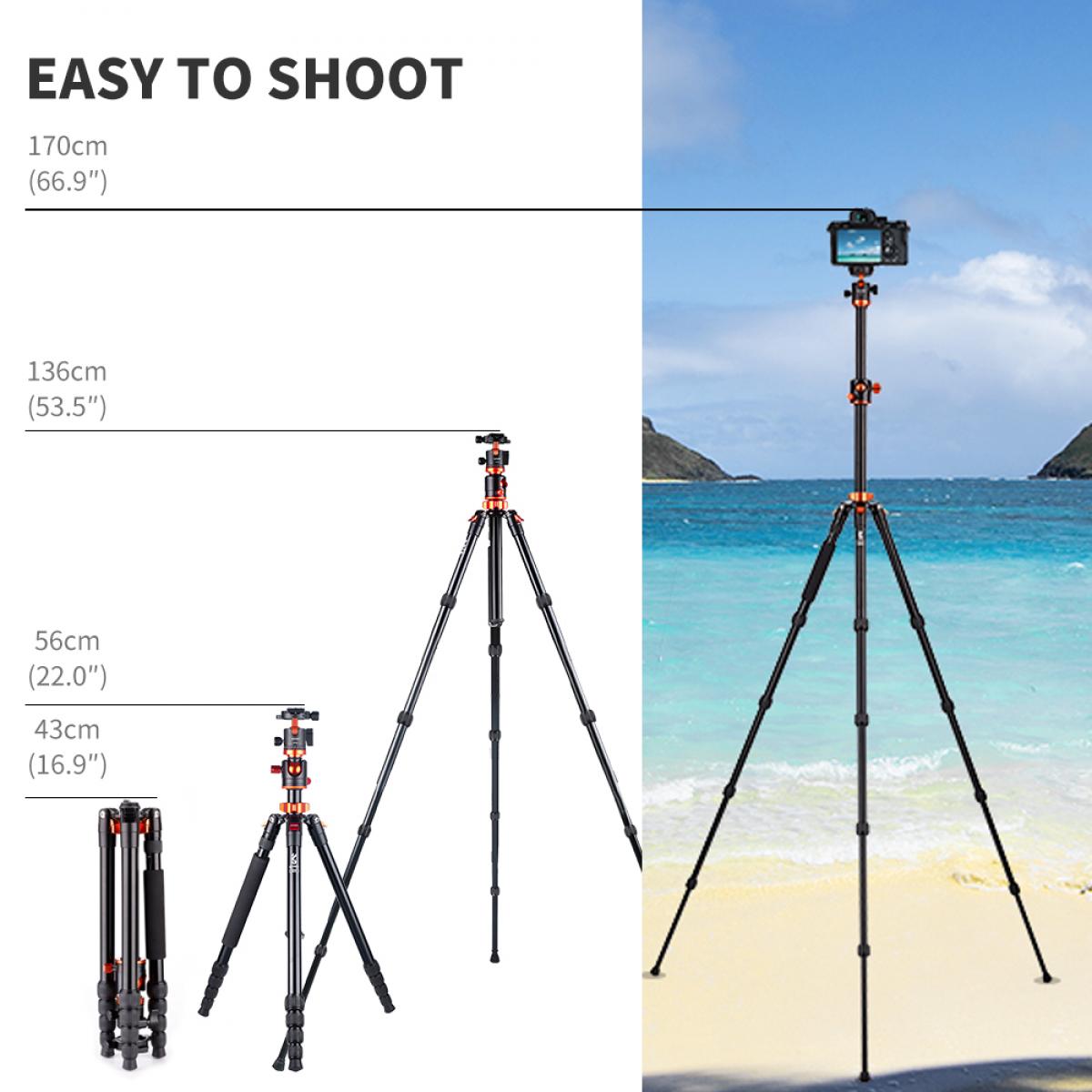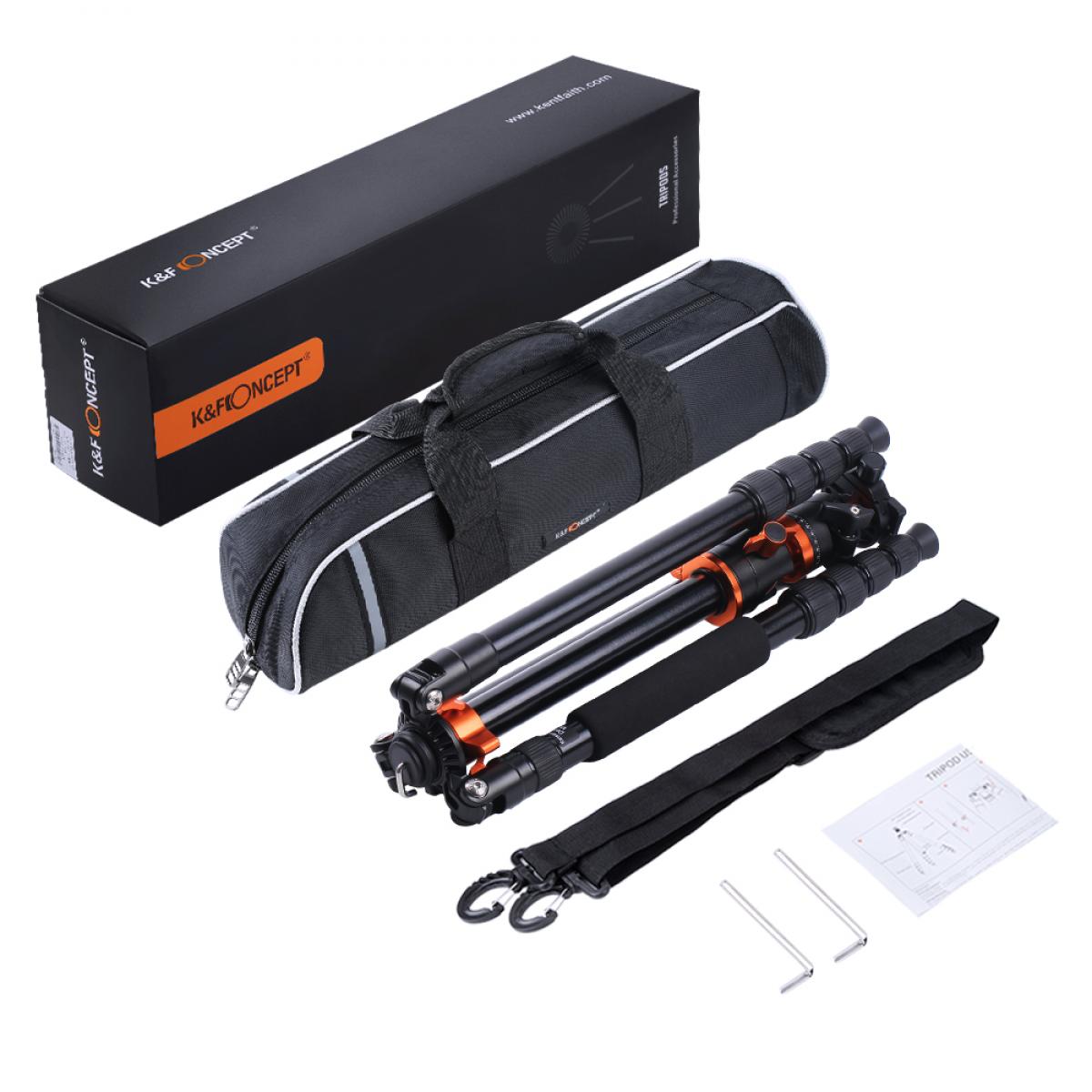 Perfect meet what I needed
I had a canon 70D a semi professional camera, would buy a tripod since when i got the camera until recently, I want to do some video record. This product is perfect meet what I need, whatever you want to use for any direction, and can be adjusted to whatever the hight you need. The material is light for carry to anywhere.
Great for macro photography
Works great for macro photography as it is very versatile in the various positions you can mount your camera. You can get your camera extremely low to the ground but without having to splay out the tripod legs over a large surface area. If you have to get into a small nook to get that shot, this tripod does a great job. I would not consider it to be light tripod or quick to set up. It's probably not going to be the tripod I carry around for travel but it folds up into a very small (and nice) bag if you intend to travel with it.
Compact and lightweight
Very sturdy aluminum chasis. Love the dark color in contrast with the orange. Very easy to set up just pull the legs out and set it on the floor. Likewise can be folded back and comes with a small nice bag to carry in. Height can be adjusted. Holds my nikon d7500 very well and can be rotated all around.
Very sturdy, portable and solid build tripod for dslr
Really liked this tripod for its built quality. This is really sturdy and rotation feels very smooth at all of the sections, the ball head have very smooth 360 rotation. The mount plate is very easy to attach and detach for dslr. I used this with my canon dslr and took many night photos with higher shutter speed and all my photos does not have any blurr as there were some time when it was windy but it holds very well. This tripod is very light weight and carry will be easy during travelling. Opening and setting it up does not take much time as its very portable and it is easy to understand all its knobs without the instruction manual. I have not checked its manual yet but after one use I know all the functions easily as the knob position is easy to know which function it is going to control. Also with 360 rotation option and that is very smooth transition, the video do not have any shaking or tearing effect. Overall I really liked this tripod for its price range and portability and light weight design. Good buy
2 in 1 solution monopod and tripod
im not a big review writer so ill get straight to the point of this being super useful and its pros and consProsIdeal travel tripod,light weight ,very versatile, turns into a tripod, super easy to use ,its a space saver and it comes with a super nice carrying bagConsjust doesn't come with a ideal quick release head .. easy fix you can simply change it to a manfrotto releasehonestely i could find anything wrong with this tripod
These images belong to K&F Concept end users.