K&F Aluminum Travel Vlog Tripod Monopod with 360° Panorama Ball Head 1/4" Quick Release Plate Carrying Case Loading Up to 17.6lbs/8kg
Brand:

K&F Concept

Buy K&F Concept k&f aluminum travel vlog tripod monopod with 360° panorama ball head 1/4" quick release plate carrying case loading up to 17.6lbs/8kg online, £66.99 free shipping to UK.

KF09.087

Availability:

In Stock

66.99

https://www.kentfaith.co.uk/KF09.087_kf-concept-dslr-tripods-aluminum-travel-vlog-tripod-monopod-with-360°-panorama-ball-head-1-4"-quick-release-plate-carrying-case-loading-up-to-17.6lbs-8kg-for-canon-nikon-sony-orange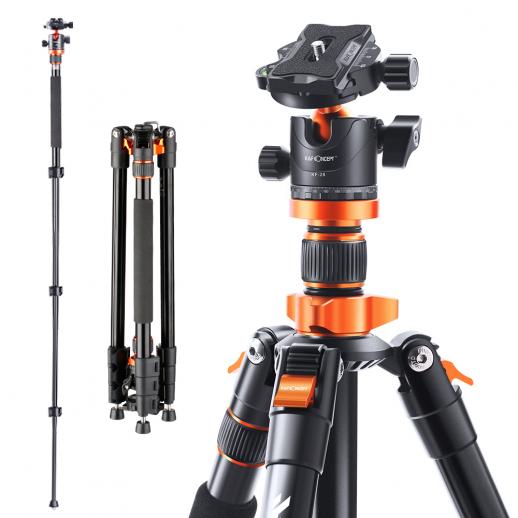 K&F Aluminum Travel Vlog Tripod Monopod with 360° Panorama Ball Head 1/4" Quick Release Plate Carrying Case Loading Up to 17.6lbs/8kg
Features
• 【28mm Large 360° Ball-Head and Panoramic View】With two independent control knobs, the specially designed ball-head can rotate 360 degree allowing you to take photos at any angle with horizontally and vertically.
• 【Convenient: From 18'' to 79'' Flexible Adjustment】4-section column legs with 3 quick release flip-locks allows you to adjust the working height from 18'' to 79' in seconds.Winner in height! 18" folden size is easily took to anywhere for outdoor photography
• 【Lightweight and Portable】3.17lbs / 1.44kg tripod weight and 17.6lbs / 8kg maximum load weight. 79'' in height and easy-carried. This tripod can make it the best companion of your DSLR cameras and withstand heavier load compared to similar products yet remain stable.
• 【2-IN-1 Overhead Video Tripod Monopod】The tripod can be easily turned into a monopod or walking stick alone to make your photography more diverse. Multi-angles for shooting like low-angle shot and high-angle shot are allowed with this monopod as well.
• 【Multi-angle Shooting】Center Column could turn to invert situation for low angle shooting;The damping system of the ball head would set your camera at different angles easily(vertical shots or up-side shots) or and get the best shooting view.We would like to provide one more quick release plate for your extra camera(Contact Us)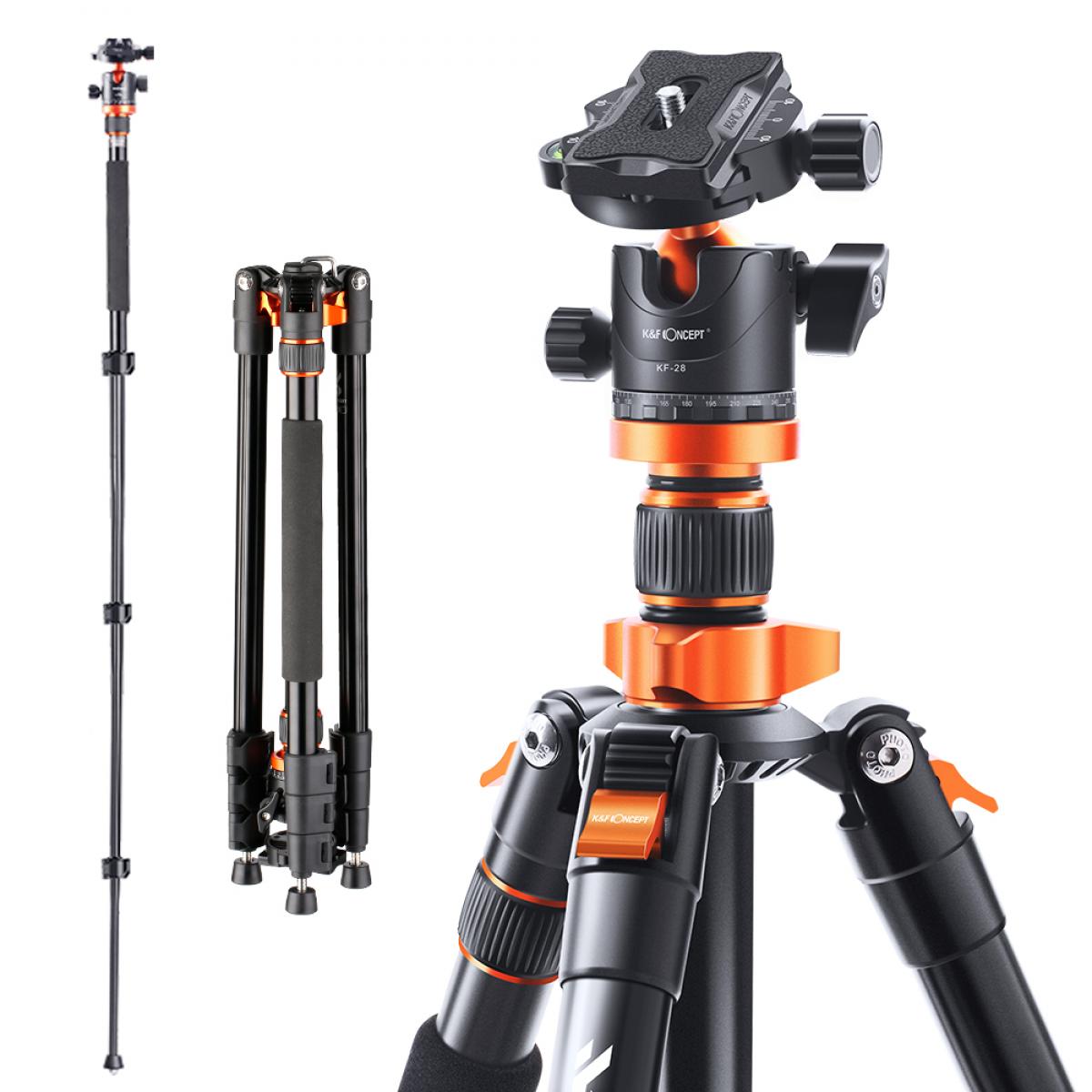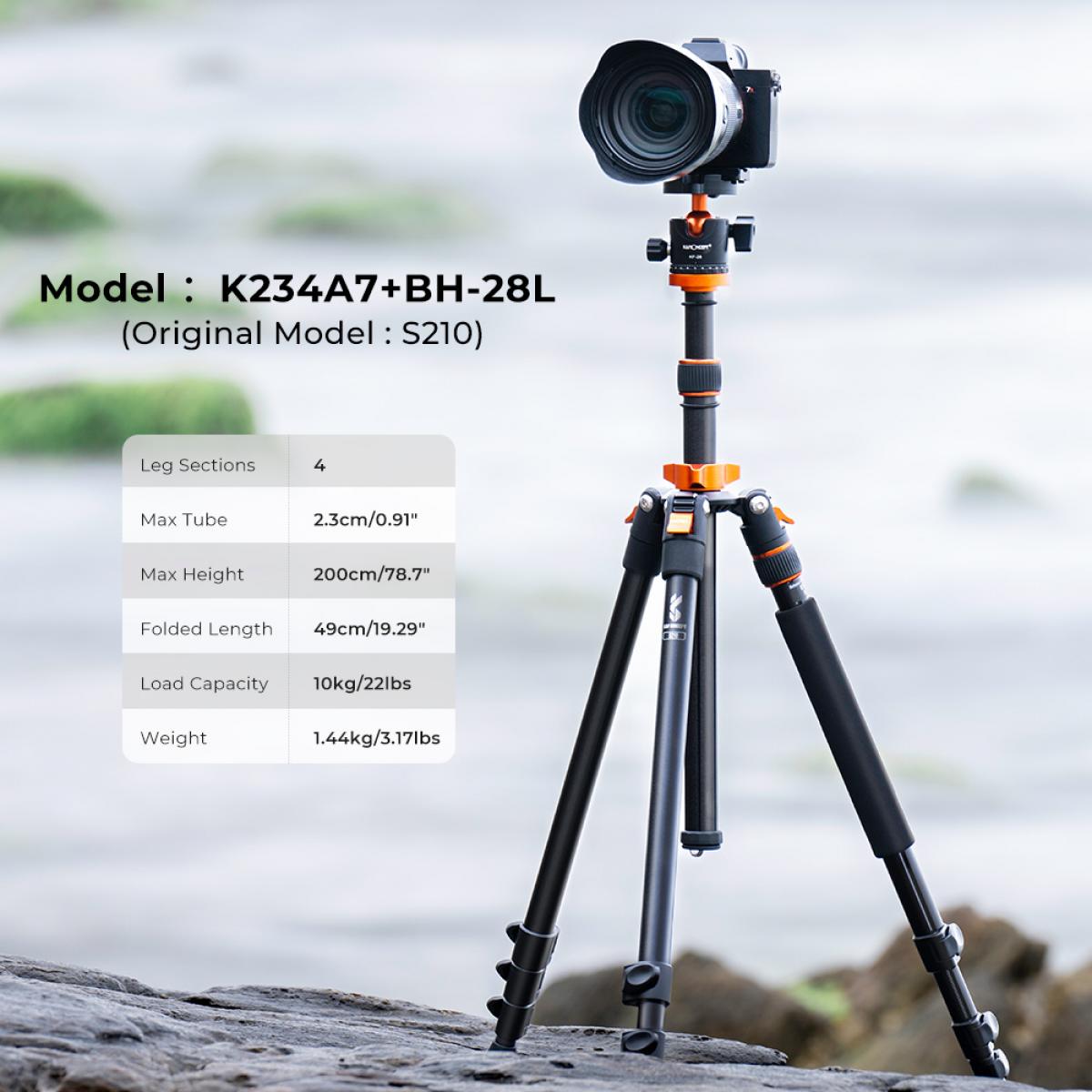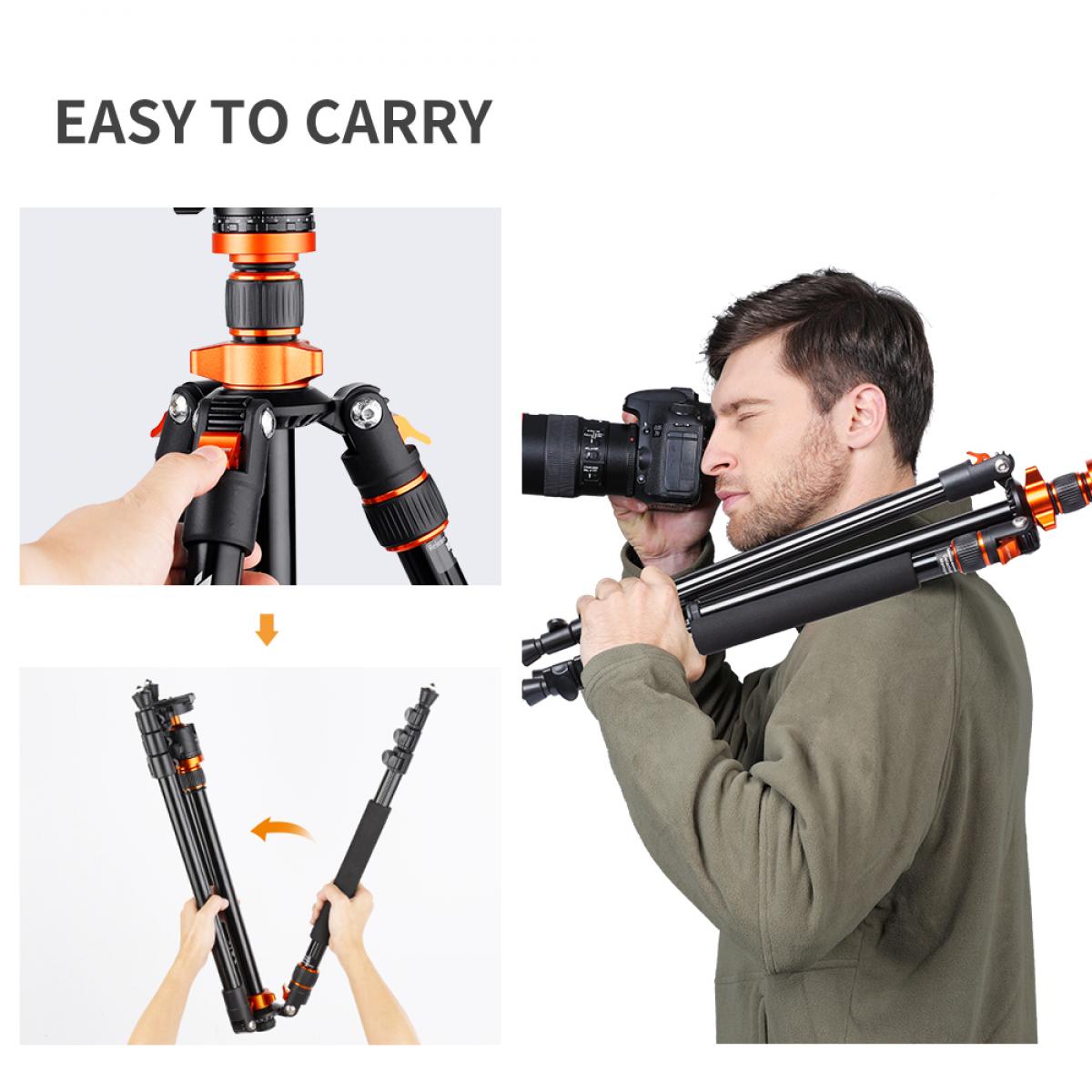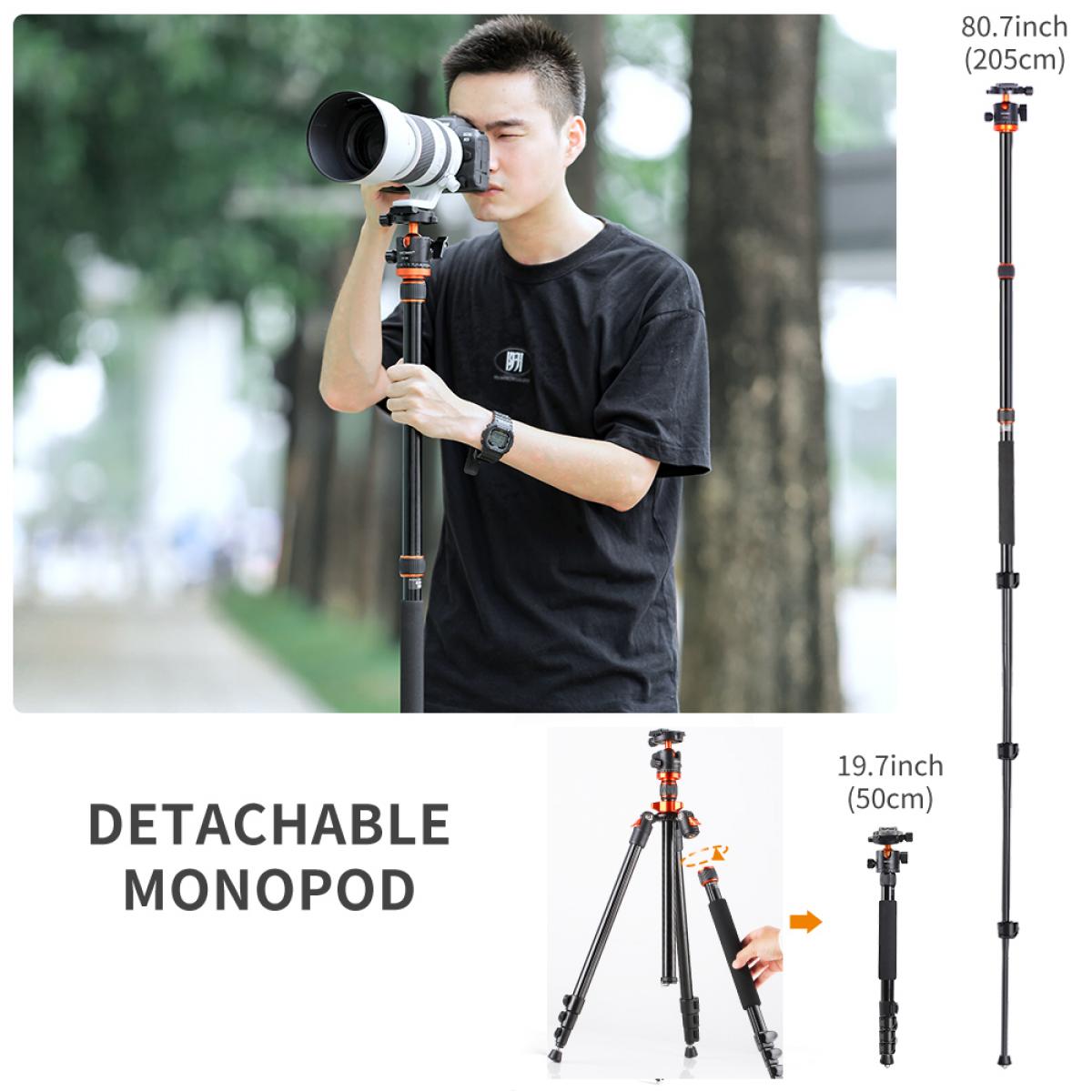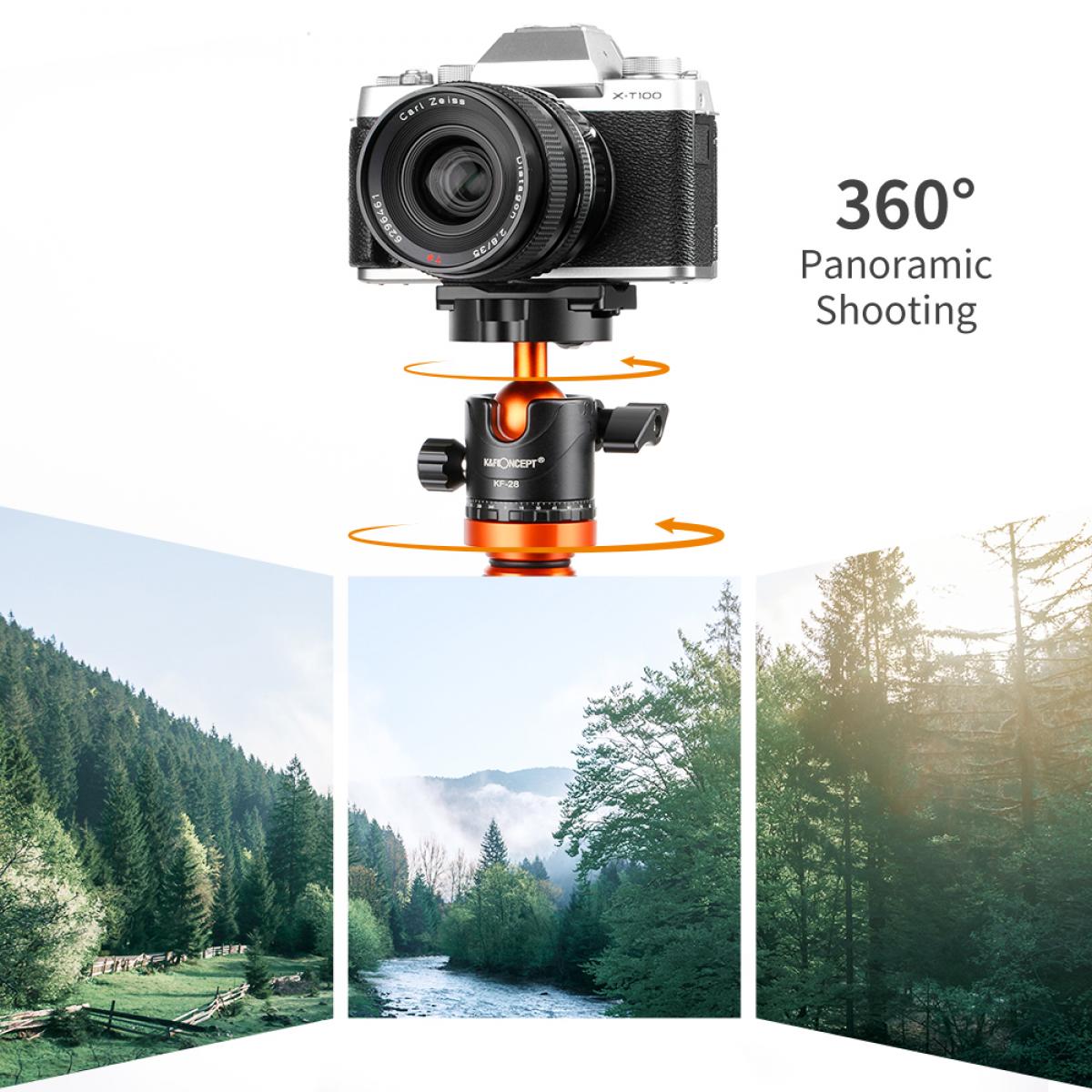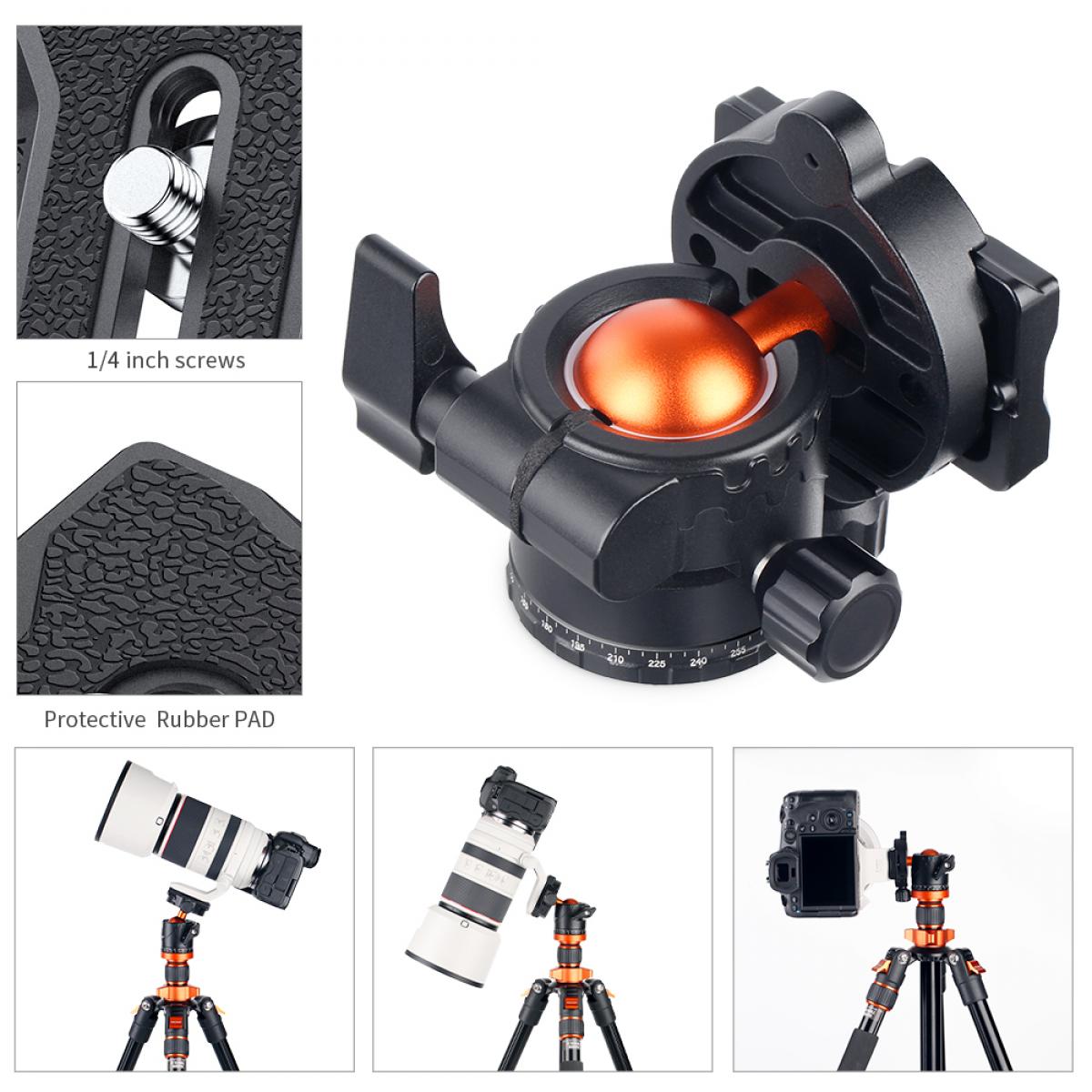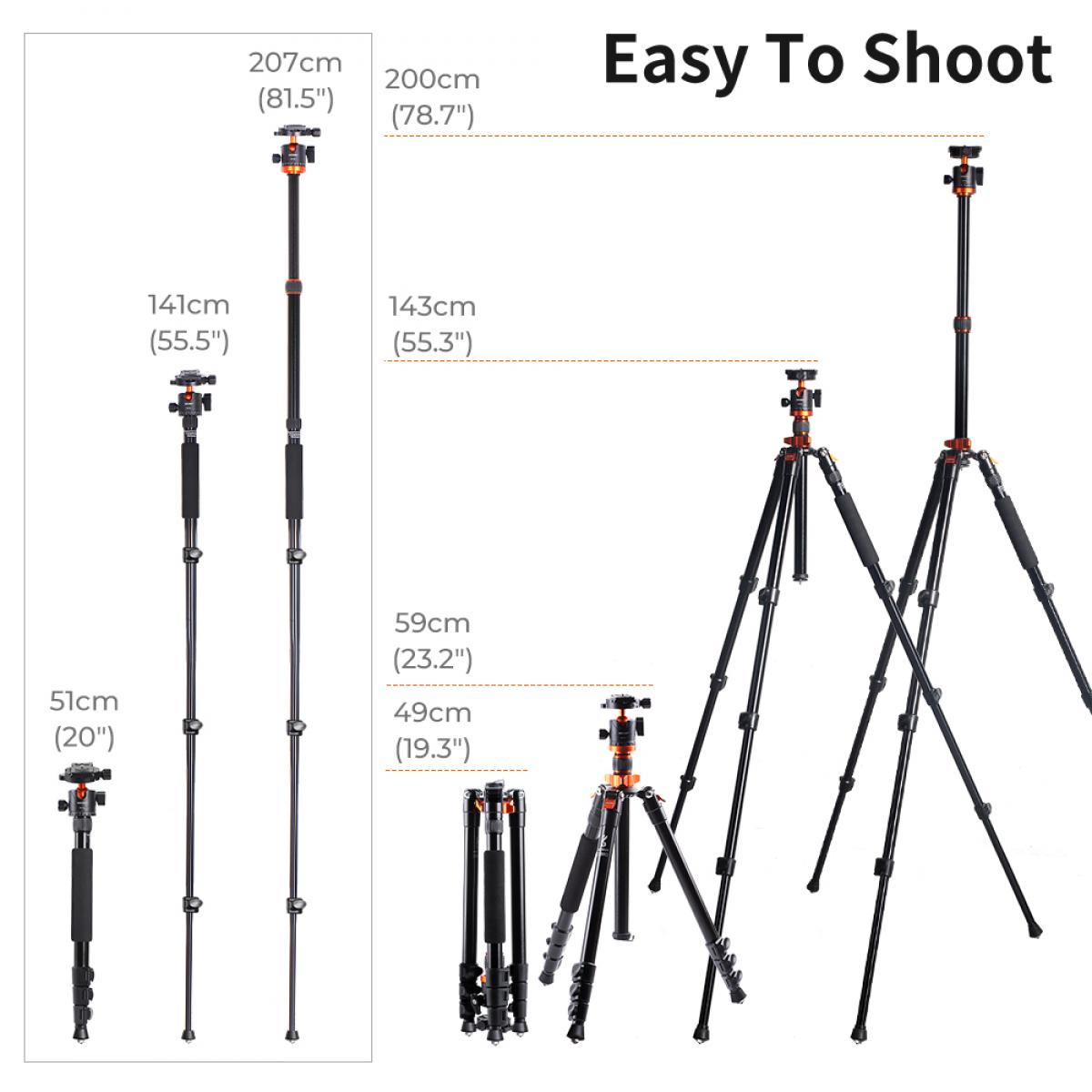 My partner bought a tripod for our big heavy zoom lens, but when we tried it on, it wasn't very stable with the weight being on front. So I bought this, it said can hold up to 8kgs. Until it arrived I didn't even realised it was the same brand. It is much sturdier, and def can hold a big lens. Took it out on the weekend. Both, you can see on the picture the other smaller one is great with 'normal' weight lenses, but for a heavy lens def go for this tripod. We were on a marsh and even tho it was muddy it was sturdy. Did hang a weight ( backpack hey:) in the middle, but tried without it as well and it was stable. Very impressed! I was scared first as it is an expensive lens and heavy you have to be sure it's stable in every situation. This one worked for me!
Excellent quality. Features: Positive locking arms, secure ball head, hook at bottom of centre column ideal for securing a weight during windy conditions, easily converts to a mono pod. Overall a superior tripod. Would recommend this product professionally as well as for the novice. Lightweight yet sturdy.
There is also a very strong carrying bag with an additional shoulder strap. The bag is high quality and should last a long time. The legs are adjusted by clamps rather than screw locks. This makes it quicker to deploy.