Waterproof Camera Backpack with tripod holder DSLR Case Bag and 13.3'' Laptop for Men/Women-Black 10.24*5.51*16.54 inches
Brand:

K&F Concept

Buy K&F Concept waterproof camera backpack with tripod holder dslr case bag and 13.3'' laptop for men/women-black 10.24*5.51*16.54 inches online, £40.99 free shipping to UK.

KF13.037

Availability:

In Stock

40.99

https://www.kentfaith.co.uk/KF13.037_large-dslr-camera-backpack-for-travel-outdoor-photography-10.24-5.51-16.54-inches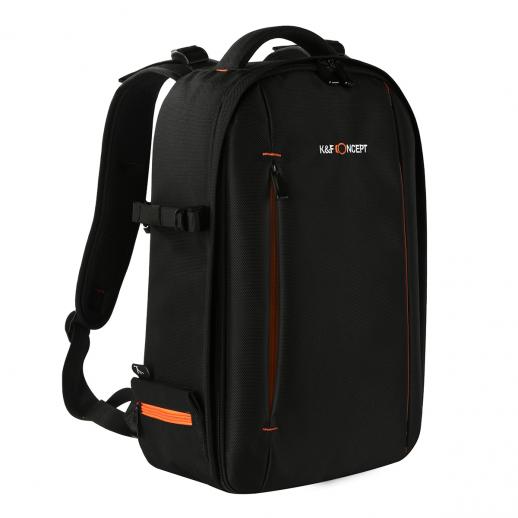 Waterproof Camera Backpack with tripod holder DSLR Case Bag and 13.3'' Laptop for Men/Women-Black 10.24*5.51*16.54 inches
Features
• This backpack with large main opening offers multiple storage options for your DSLR cameras, lenses, tripod, flashes,10-12" tablet and other accessories.
• Durable black 840D 100% Waterproof Nylon and Matel zippers,ample interior storage.
• Large capacity, small backpack, 2 main specially customized honeycom.
• Zipper can be equipped with a code lock, anti-theft.b plate, solid and durable for long-term use, to keep the whole backpack undistorted.
• Hardware Capacity: DSLR (without grip) up to Nikon D90 or Canon 5D with attached standard zoom lens; 1-6 additional lenses or flash units and accessories (including a point-and-shoot camera); compact tripod or monopod; personal items.
Frequently Bought Together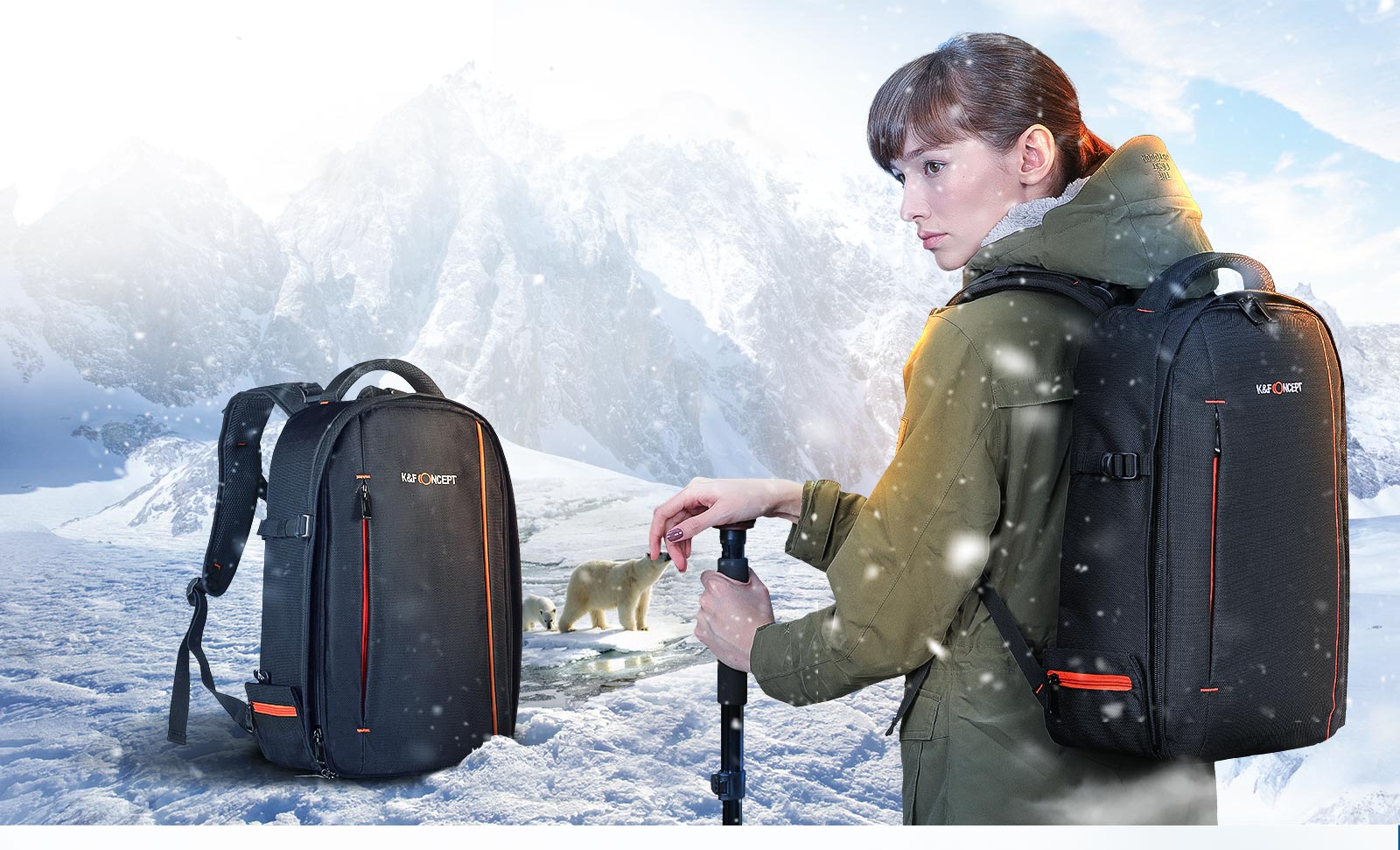 KF13.037
CAMERA RUGZAK
K&F backpack with large main opening, offers multiple storage options for your DSLR cameras, lenses, tripod, flashes,10-12" tablet and other accessories.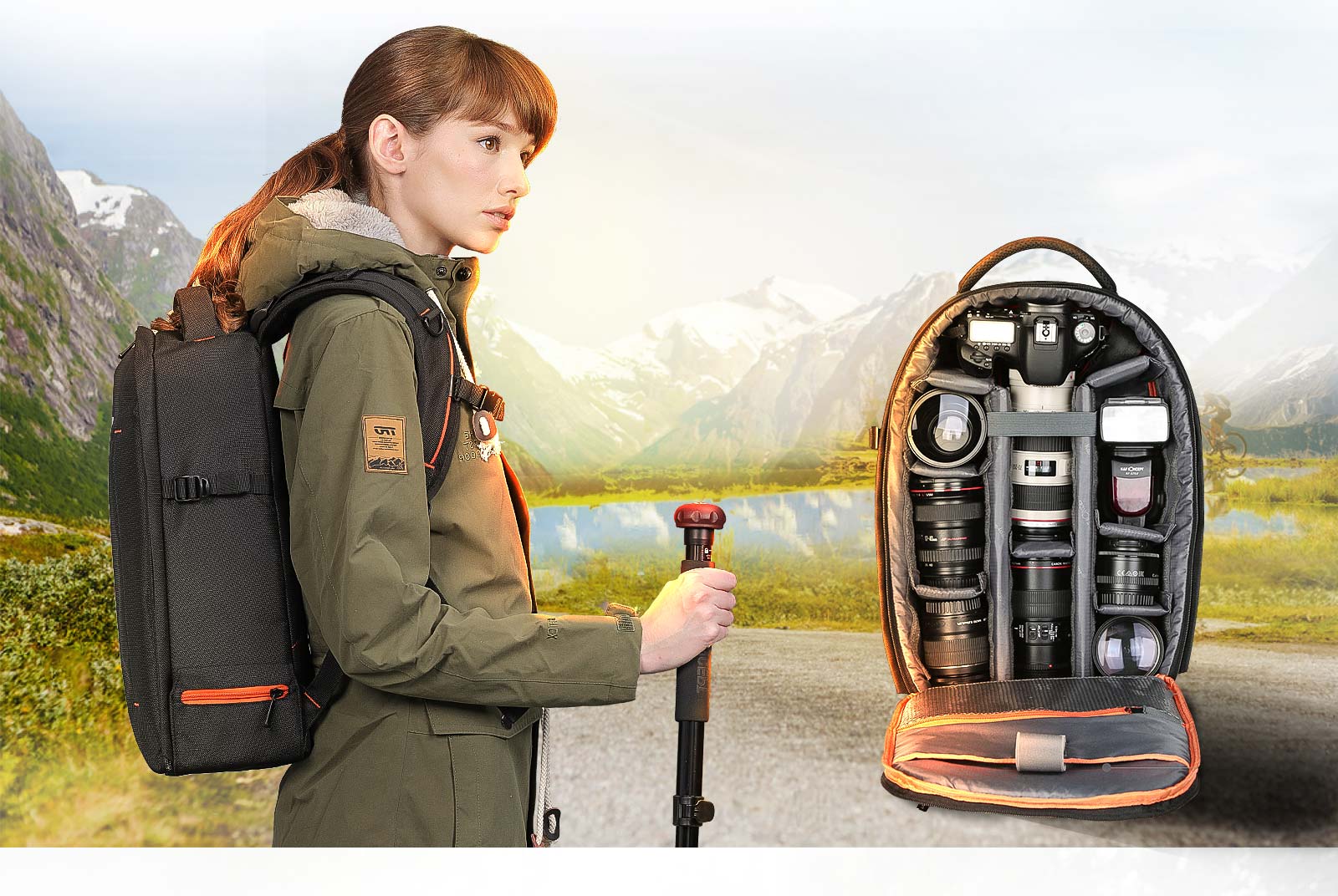 CAPACITY UPGRADE
Hold 1 camera + 7 lenses + 10-12'' iPad + Tripod + other photo essentials.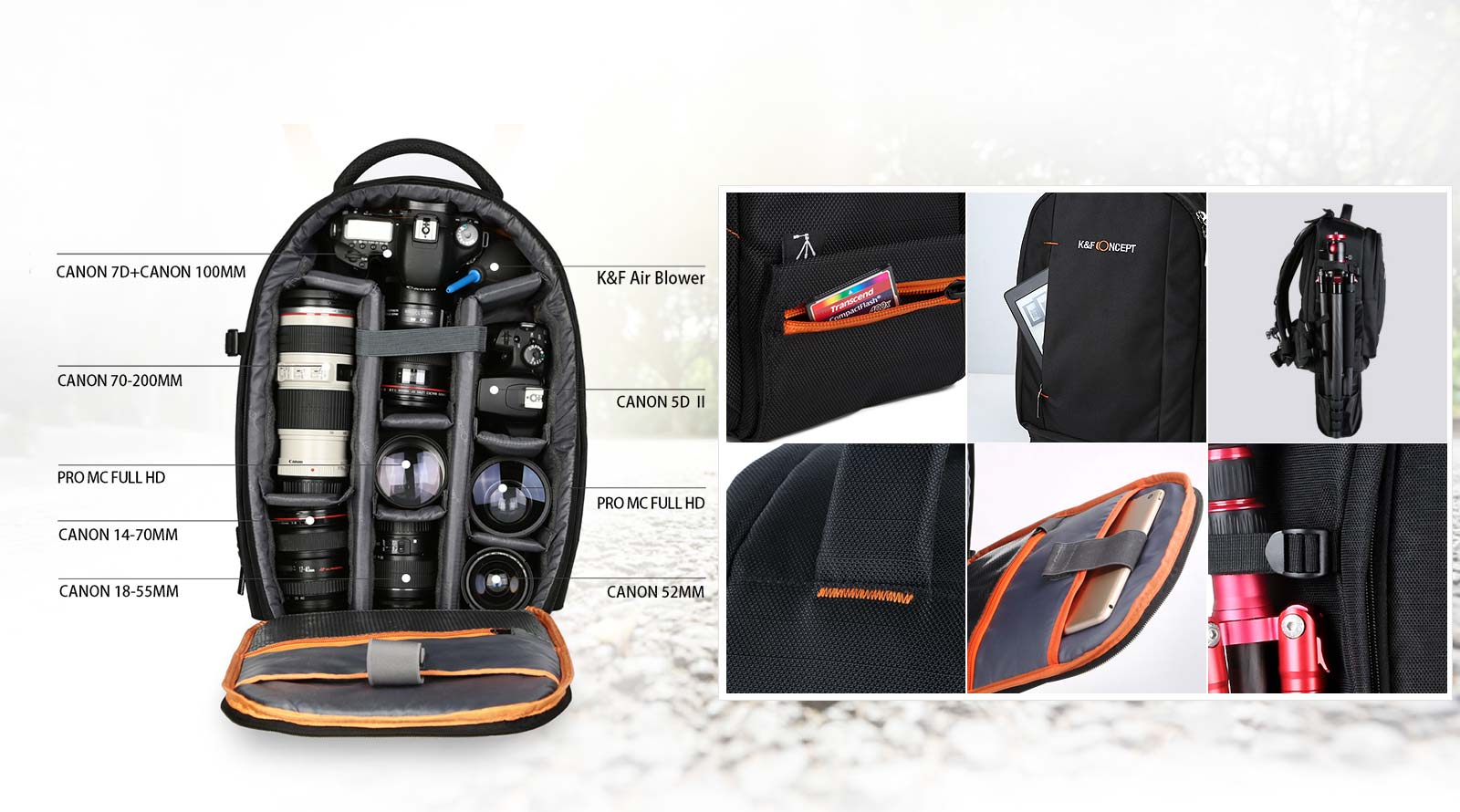 PRACTICAL CAPACITY
Adequate Personal Items compartment and laptop compartment ( up to 12'')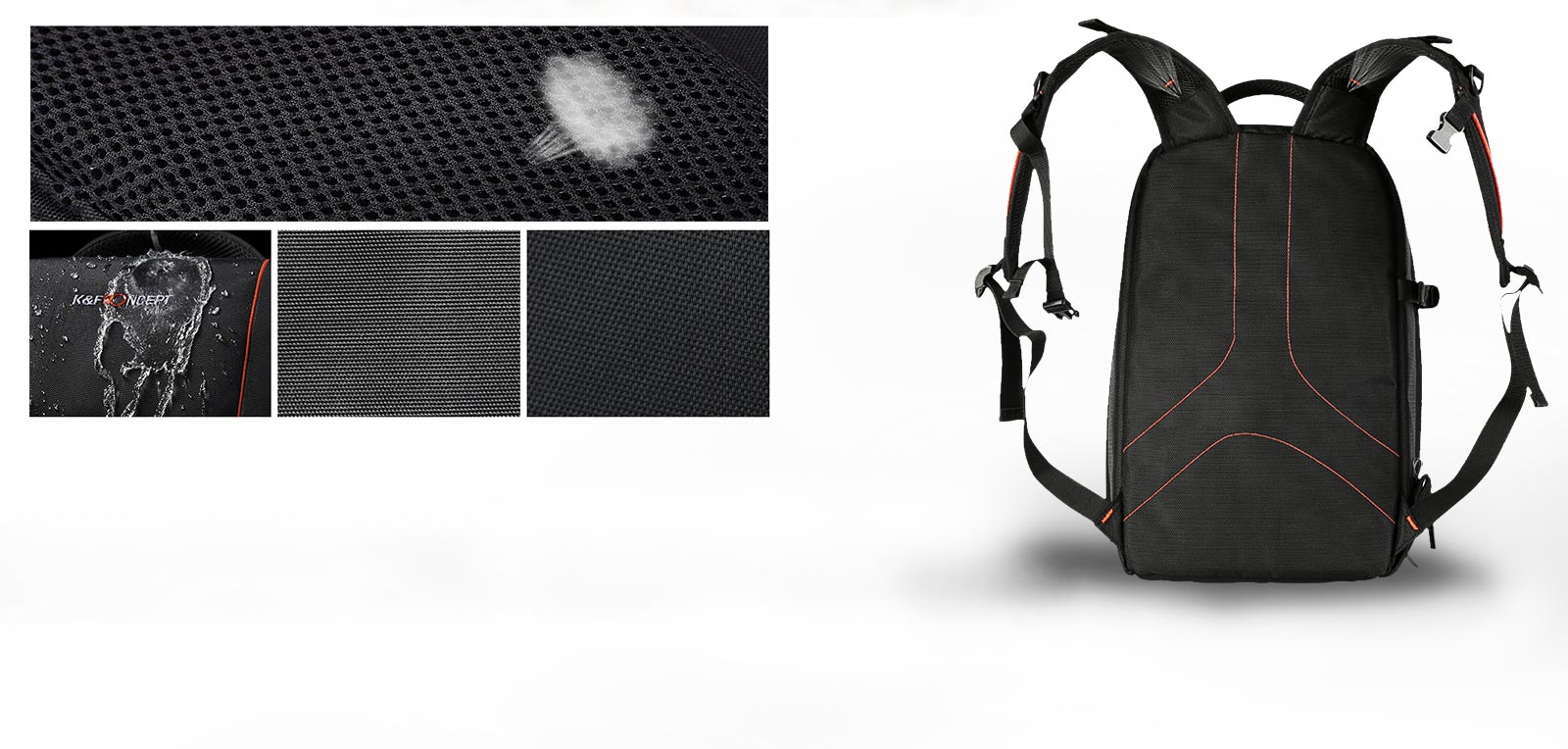 BACKPACK FABRIC
3D padded back for improved breathability and comfort in hot weather. Backpack fabric Breathable, waterproof, abrasion resistant, tear resistant.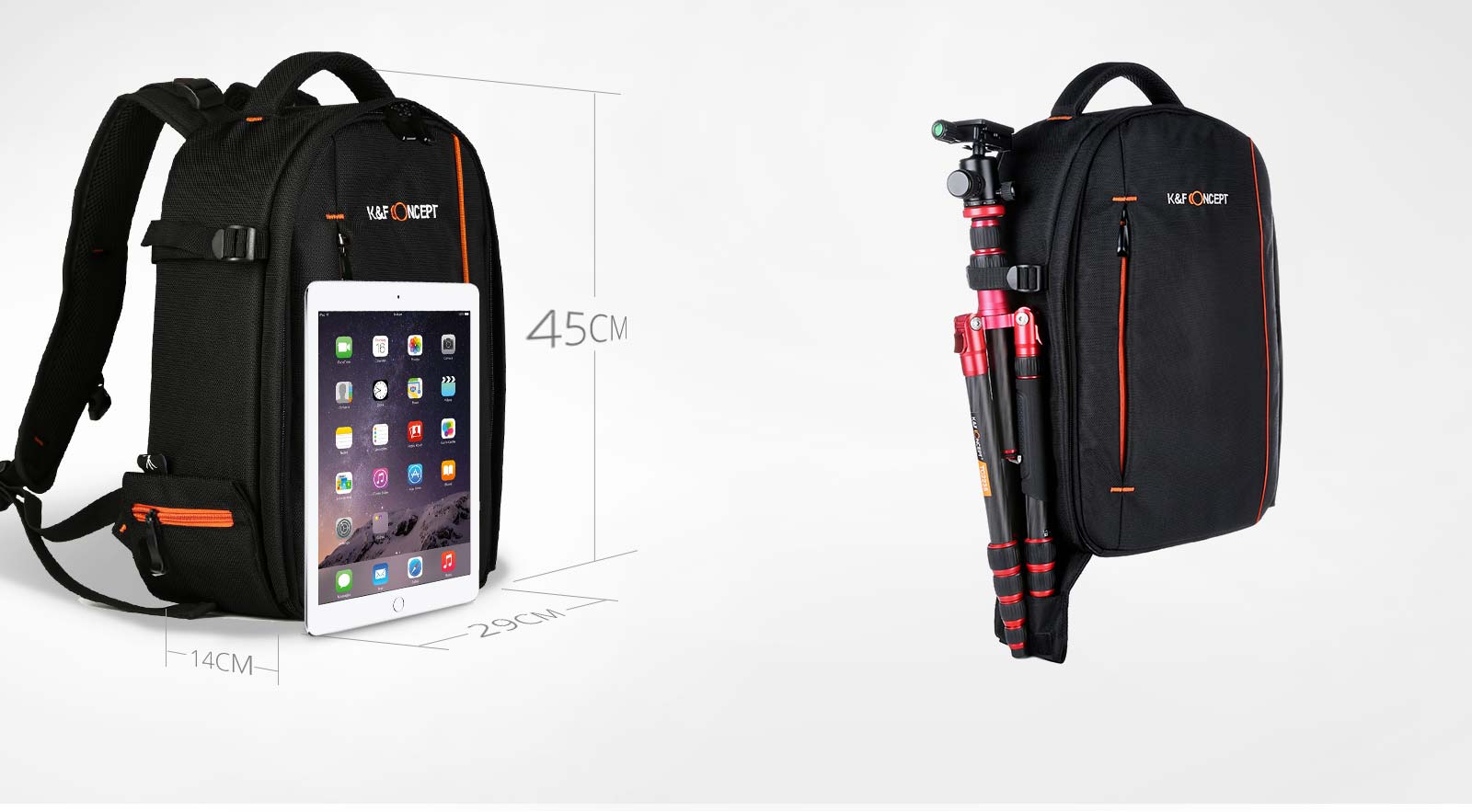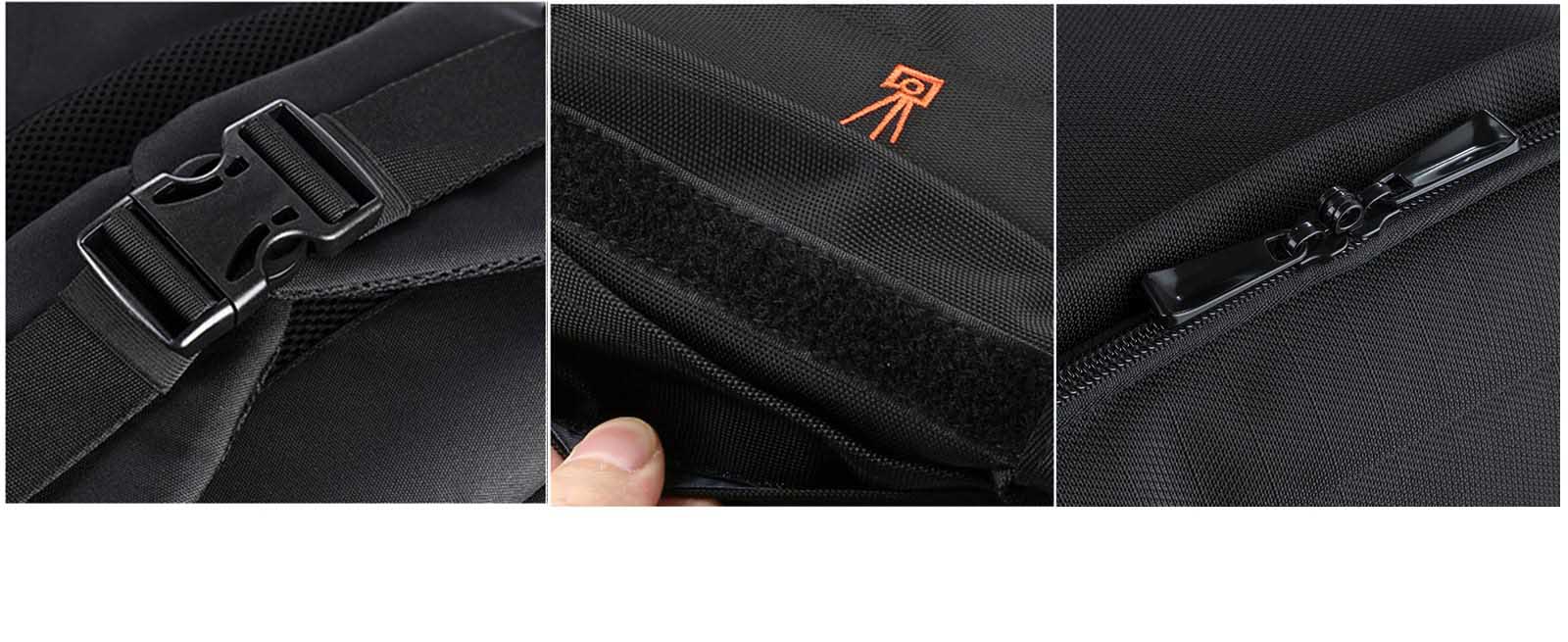 Detachable waist support belt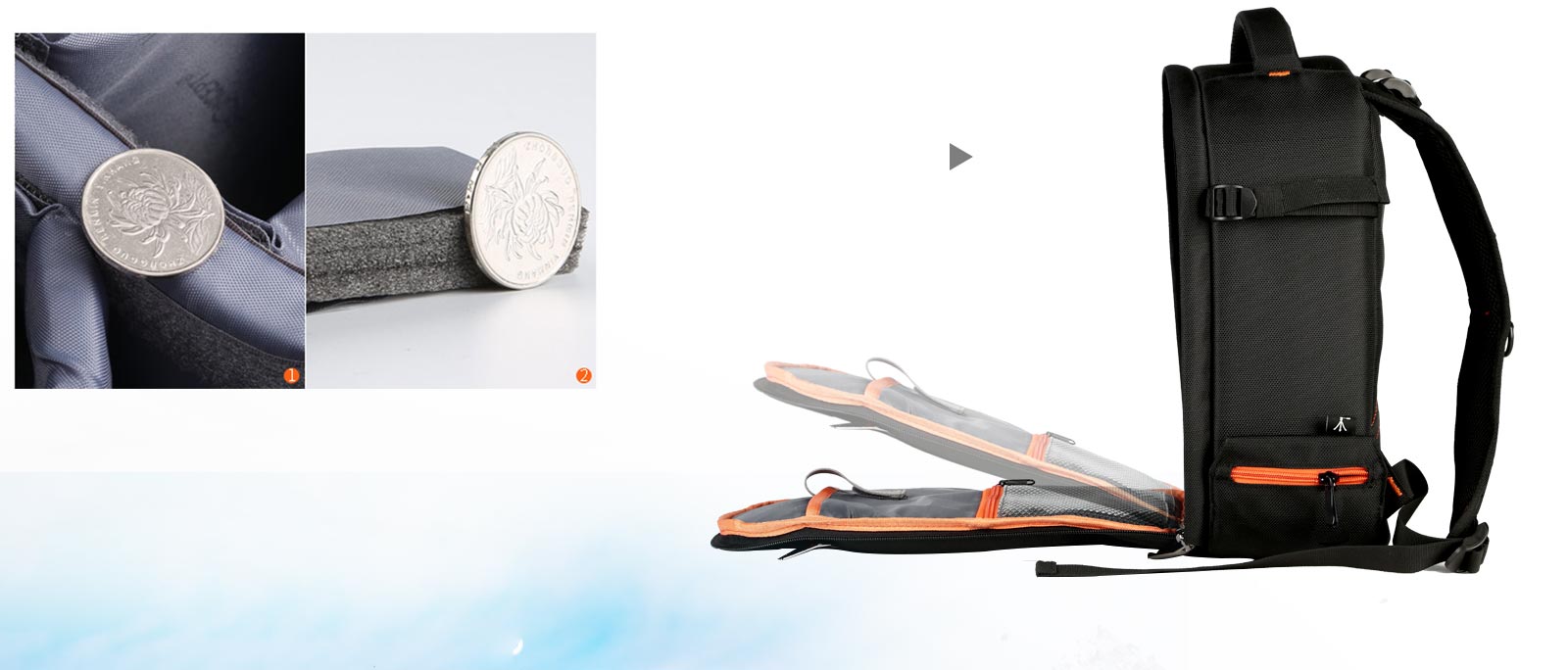 HIGH DENSITY EVA
The thickness is 17.0mm, and the inner surface of the inner layer has 3 layers of foam.
Open back design more safety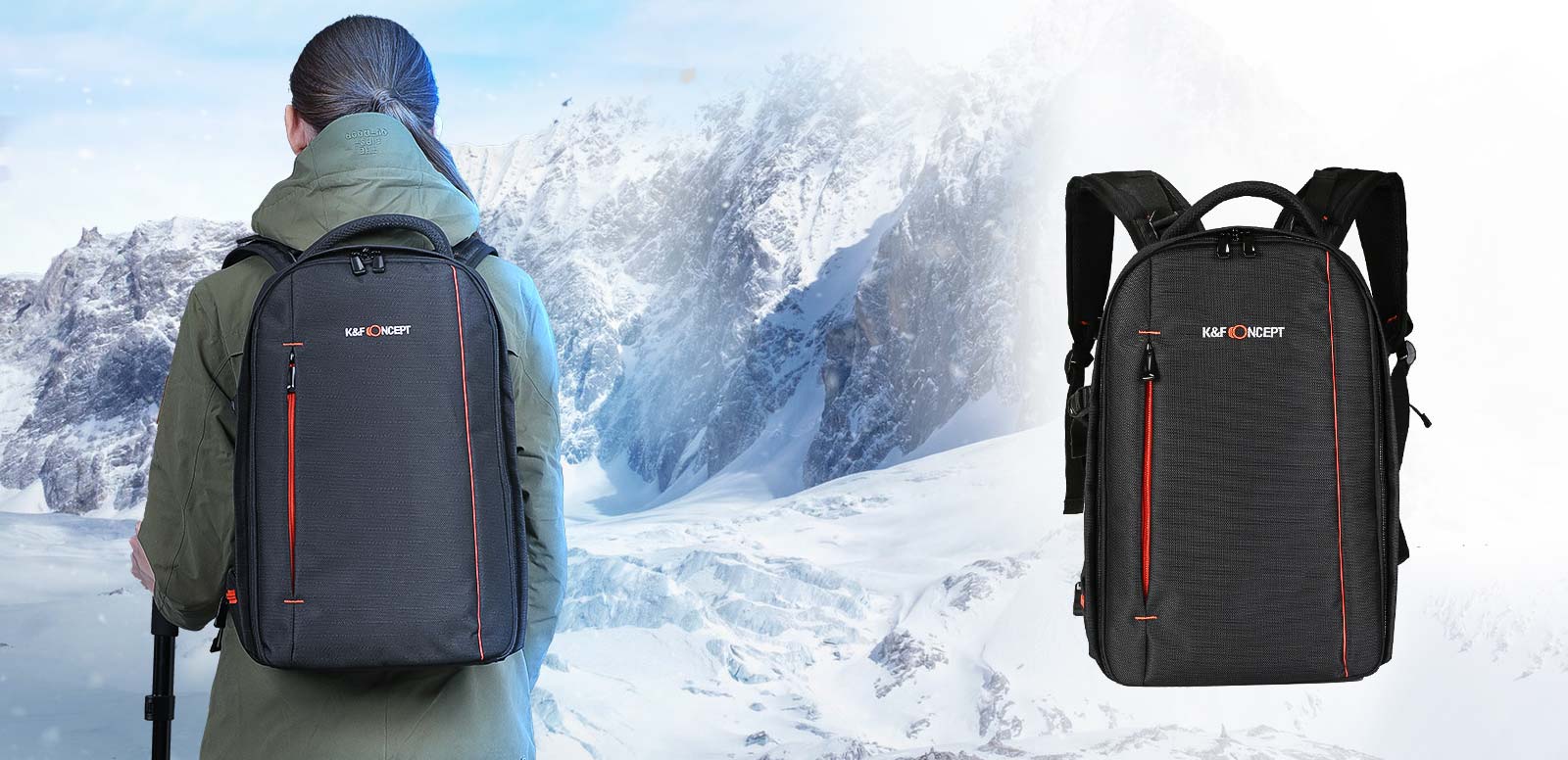 Large and sturdy!
Asked on here if this would be big enough to carry my Nikon D3400 and my Dji Mavic Pro and was told it would be too small for the drone. Was pleasantly surprised when it arrived as they both fit in perfectly with room for some accessories as well! Find myself carrying this bag around everywhere i go now! One thing worth pounting out is that somehow the gimble protector on my Dji Mavic Pro was damaged whilst in this bag mysteriously! Unsure how but if find out the cause, or if it happens again, then ill edit this review!
Seems well made
Got this bag to replace an Amazon Basics one which started to come apart at the shoulder straps. This one seems way better put together. The grab handle feels particularly well designed. I'm carrying 2 bodies, 4 lenses (10mm to 400mm) and although heavy the bag is coping well. I was drawn to this brand because I have one of their tripods and really rate it as a great piece of kit.
Great on Safari
Great camera bag suitable for Safari when weight is important to minimise
Camera Rutsack
Perfect for all my photography equipment, very well made, high quality.
unboxing K&F Concept - Mochila para Cámara Réflex
Mochila, Mochila para Cámara Réflex y Accesorios de K&F Concept Opiniones
K&F Concept® Mochila DSLR Mochila para Cámara de Fotos Mochila, Super complta y con una calidad fan
These images belong to K&F Concept end users.