Camera Backpack Waterproof Photography Camera Bag 15.6" Laptop Compartment for SLR/DSLR Camera, Lens and Accessories with Rain Cover
Brand:

K&F Concept

Buy K&F Concept camera backpack waterproof photography camera bag 15.6" laptop compartment for slr/dslr camera, lens and accessories with rain cover online, £99.99 free shipping to UK.

KF13.096

SKU:

KF13.096

99.99

https://www.kentfaith.co.uk/KF13.096_new-product-camera-backpack-waterproof-photography15"-laptop-compartment-for-slr-dslr-camera-lens-and-accessories-with-rain-cover
Buy 2+ items get

10% off

!
Features
• 【Large Capacity】20L dedicated camera & laptop (within 15") space with removable padded dividers hold 1 DSLR cameras + 2 lenses and clothes.
• 【Expandable Capacity】The easy-access roll-down top of the camera backpack means which gives an extra 10% of space as well as external accessory pockets for personal things and external tripod bag.
• 【Toegang aan de boven- en zijkant】De snelle toegang aan de bovenzijde tegen diefstal houdt de camera-uitrusting in een veilige status, terwijl de toegang aan de zijkant ervoor zorgt dat de camera in korte tijd kan worden bereikt.
• 【Extreem waterdicht en veilig】 De camerarugzak is gemaakt van duurzaam, waterafstotend 900D nylon met regenhoes om je spullen volledig te beschermen.
• 【Eenvoudig reizen】 Ademende verbrede en verdikte schouderriem en rug van luchtgaas, en verstelbare borstgesp om samen te werken om het gewicht gelijkmatig te verdelen en de last van je rugzak te verminderen.
Frequently Bought Together
Fashion professional camera backpack
Large-capacity waterproof and scratch-resistant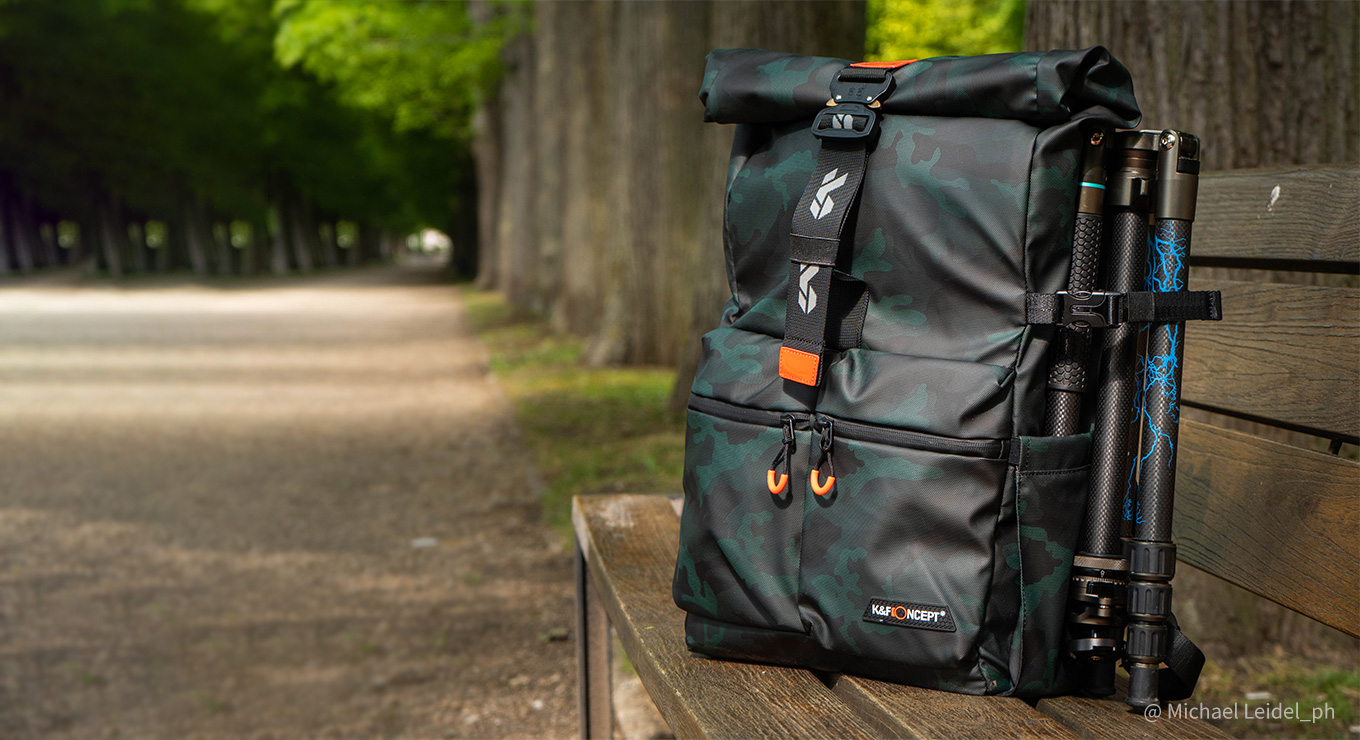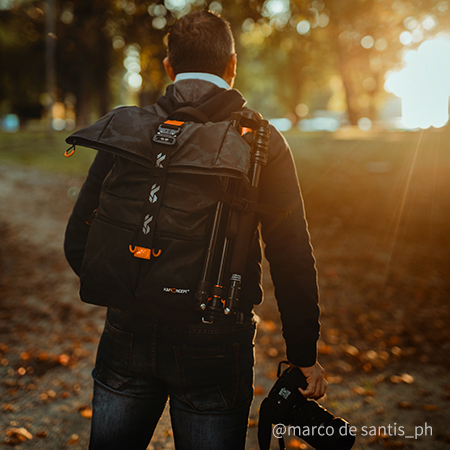 Boys use effect
Model:Height 171cm Weight 76kg
Backpack Dimensions LxWxH (cm): 29*17*47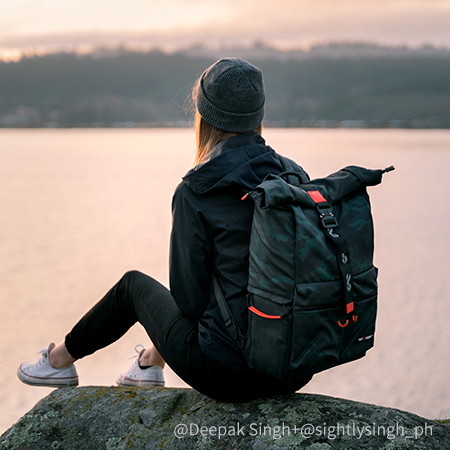 Girl use effect
Model:Height 167cm Weight 50kg
Backpack Dimensions LxWxH (cm): 29*17*47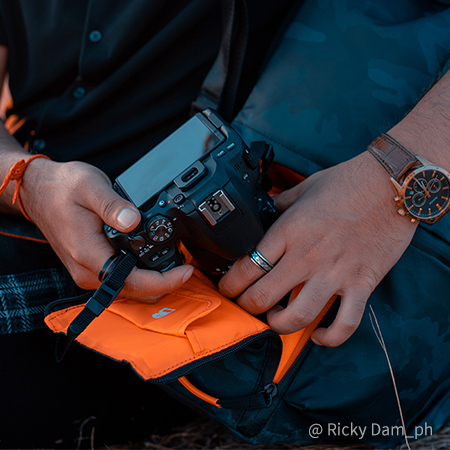 Side Access
The anti-theft quick top access keeps camera gears in a safe status,while the side access allows for reaching the camera in a short time.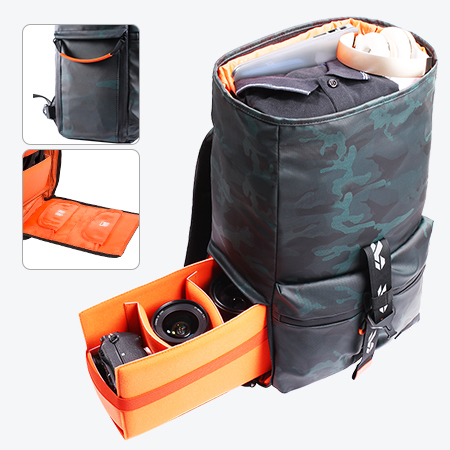 Large Capacity
20L dedicated camera & laptop (within 15.6") space with removable padded dividers hold 1 DSLR cameras + 2 lenses and clothes.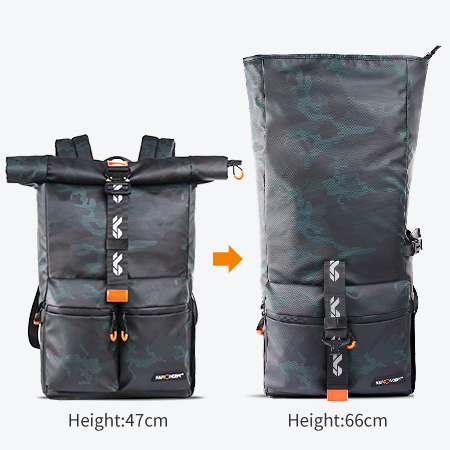 Expandable Capacity
The easy-access roll-down top of the camera backpack means which gives an extra 10% of space as well as external accessory pockets for personal things and external tripod bag.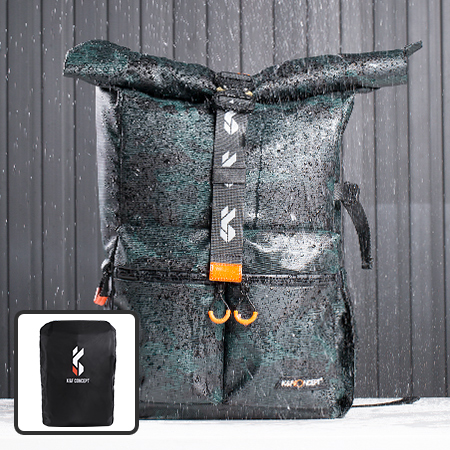 Extremely Waterproof & Safe
The camera backpack is constructed with durable, water-resistant 900D nylon with rain cover to keep your gear fully protected.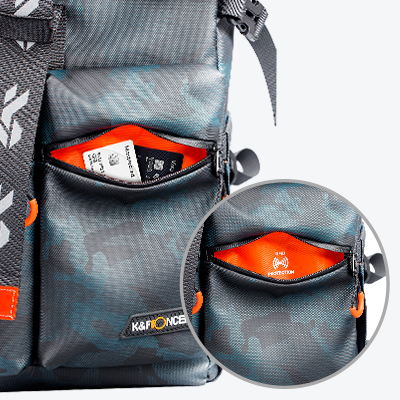 RFID Protection Pocket
High-tech electromagnetic shielding fabric,nanotechnology, provide comprehensive protection to prevent credit card, mobile payment and other near-field communication theft.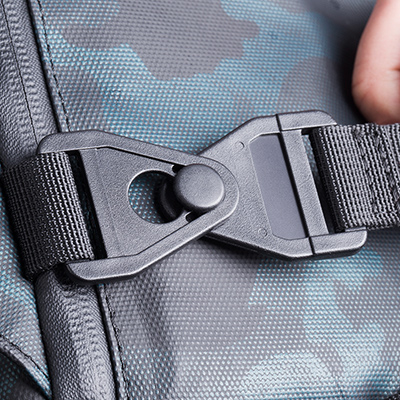 Anti-theft Design Buckle
Equipped with anti-lost buckle, it is convenient for you to keep your backpack at the party, banquet, cafe, etc, but will not be taken away by others.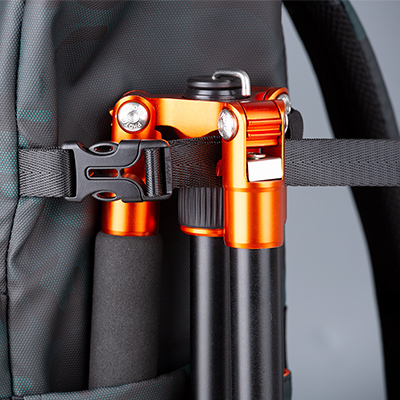 Tripod Straps
External tripod strap can carry tripod when you go outside and side pockets can put portable water bottles.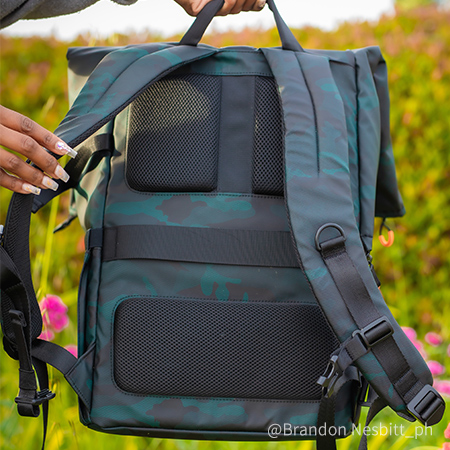 Easy Travel
Breathable air-mesh widened and thickened shoulder strap and back ,and adjustable chest buckle to work together to distributing the weight evenly and reducing the burden of your pack.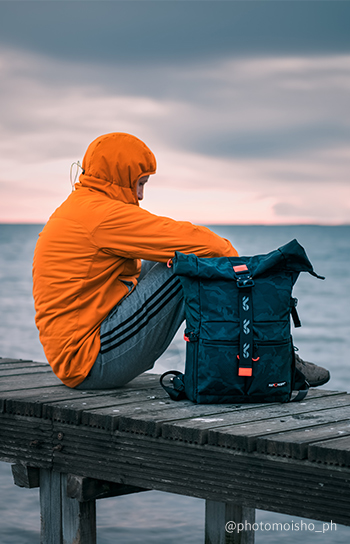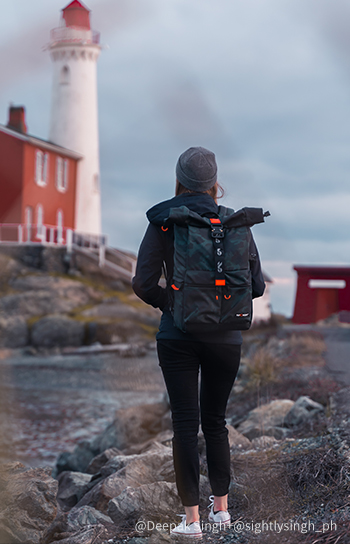 Share the good life with KF13.096, photo from @photomoisho / @Deepak Singh+@sightlysingh / @Dan Schykulski / @pabloferndzz
My new everyday carry!
What I use this bag for:Run-&-Gun Photography and Video. I've had this bag now for 2-3 weeks of use on jobs. I needed a bag that could hold a small amount of camera gear safely, which includes (1) camera with lens attached, (2) Camera Flash, (3) Lens components. I also needed it to hold 1 external light, a GoPro with a Gimbal attached, batteries, chargers, a tablet and a clip board. The camera compartment leaves much to be desired, but if you are running a small camera for ventures on a hike, this is your bag. Top storage is great and separates the camera below from whatever is above. The camera compartment itself feels like an afterthought. I wouldn't store any prime lenses for too long in that department. Overall the bag is a success for short projects. Great for short day hikes. But...Pros:+Canvas bag has been treated with a rubberized, water resistant film which adds to dexterity. I don't know how strong it would be without this.+Zippers are quality+/- Has a cobra belt clamp (which is half the price of the bag)+Comes with a mini water resistant "raincoat" (see pics)Overall good for the moneyCons:-Camera compartment materials are substandard and a bit small, hard but thin.-Elastic strap that surrounds the removable camera compartment was already deteriorating and flimsy-Ergonomics and weight distribution of the bag when used with both straps on is an afterthought. It pulls away from your back if you have any real weight at the top of the bag instead of pushing downward like most bags.-Not much protection for the top of the bag-The compartments for cards and batteries is ill-placed and virtually unusable.-Cobra belt clasps are usually $30 dollars by themselves. So the bag is really priced out of its league without it. That says something about the longevity of this bag.-Camera compartment does not fully zip completely, Its in the design, not a flaw in my actual bag.
02/09/2020
Everything about this camera backpack screams QUAlITY!
I was surprised by the quality of this backpack. It felt a lot better and rugged than the photos had originally made it seem.PROs: Comfortable padded straps over the shoulders -I like the bright (so you can see small items in it) interior for the camera and lenses-Lots of room for a smaller DSLR and several lenses (I put my flashes in the compartment on top)-I like the slide out compartment too, so I don't tip everything up top out when getting a new lens.-Affordable, especially compared to other camera backpacks on the market!Cons - I wish there were more colors available.Otherwise, I'm a happy customer and look forward to seeing how well it holds up over time!
19/08/2020
Decent bag. Would I buy it again? No.
Camera bag! Great material! Perfect size for my Canon camera. Love it!
16/08/2020
Very Pleased With This Purchase!
I am loving this new camera backpack. It is just what I was looking for.It holds my DSLR, with my standard wide/mid angle lens plus my telephoto lens. I can store extra memory cards, batteries and filters in the provided compartments.There is plenty of protection around the camera, and then there is extendable storage above the camera to load everything I would need on a day hike or even possibly an overnight trip deep in the woods.Everything is well made and seems to be good materials. The buckle is solid. There is plenty of padding making it comfortable all day.I would recommend to anyone with the same needs as I have. I'm very happy with this purchase!
11/09/2020
These images belong to K&F Concept end users.
There are no faqs for this product.
Comparison of similar products
Rating

17 reviews.

14 reviews.

0 reviews.

8 reviews.

0 reviews.
Price
£99.99

£62.99

£42.99

£58.99

£50.99

£64.69

£55.99

£39.99

Model
KF13.096
KF13.078
KF13.066V10
KF13.080
KF13.095