4K 30FPS WiFi Wildlife Camera, 850nm Glow Night Vision 3 PIR 120° Wide 65ft 0.3S Trigger Wildlife Monitoring, Home Security
£91.38
£200.68
54% OFF
Inclusive of VAT
&FREE Shipping to United Kingdom,Ireland
Brand:

K&F Concept

Free Shipping. 30 Day No Reason Return. K&F trail camera features high video&image resolutions, wide flash angle, fast trigger speed, IP65 waterproof&rugged housing.

KF35.011

SKU:

KF35.011

91.38

https://www.kentfaith.co.uk/KF35.011_4k-30mp-off-road-camera-game-camera-wireless-wi-fi-bluetooth-off-road-camera-120°-angle-game-camera-0.2s-trigger-clear-night-vision-with-850nm-36-infrared-lights-65-feet-ip65-waterproof-wildlife-camera-green
Features
• [4K Video + 30MP Image] The wifi Wildlife camera captures 30MP photos and 4k 3840 * 2160 / 30fps videos with clear sound recording, providing more high-quality and exciting visual details during daytime(black and white at night). (NOTE: We recommend new SD Card, up to 256GB, not included in the package.)
• [Glow Night Vision + Fast Trigger Speed] Equipped with 40pcs 850nm infrared LEDs, the wildlife hunting camera won't disturb the wildlife even at dark night. The trigger distance is up to 65ft/20m. The game camera will be triggered within 0.3s.
• [WiFi Connection ] The 4K 30FPS trail camera is built-in WiFi function, can display and manage the captured images and videos in real time. You could view on the APP remotely.
• [120° Wide + IP66 Waterproof ] Owing to IP66 waterproof, the wildlife trail camera will work well even in dust weather or heavy rain. All 3 PIR sensors with 120°detection zone in total, allowing to observe broader wildlife scenes. (NOTE: The WiFi is not home WiFi, the connection distance is 33ft/10m.)
• [Easy to Install & Multiple Applications] This trail camera comes with multi-recording modes and functions(Date/Moon Phase/Temperature, photo, video, photo + video, timed shooting Etc,) beyond your expectation. Not only trail game hunting but also home security, field research, wildlife monitoring and scouting, farm security.
4 million resolution sensor
Catch every fantastic wildlife moment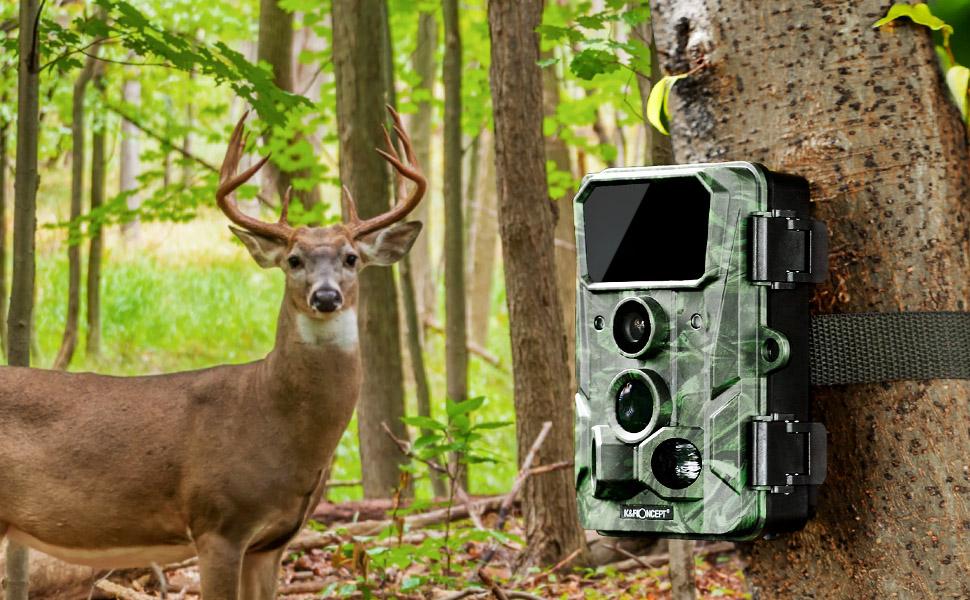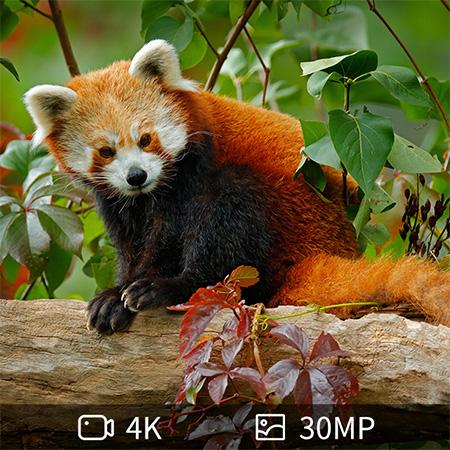 4K Video and 30MP Image
This hunting camera captures 4K vivid video and 30MP clear images each time motion. You will not miss any detail on your wildlife expedition.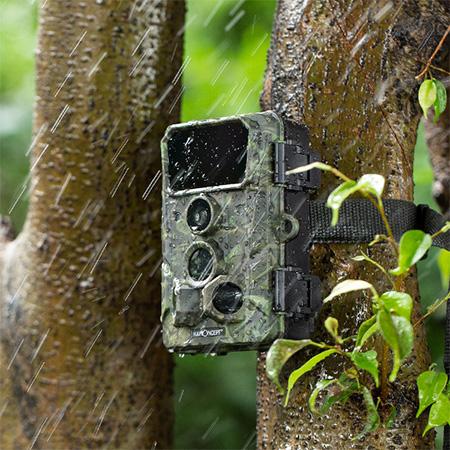 IP66 Waterproof & Sturdy
The hunting cam case has passed the waterproof test up to IP66, protecting it from rain and dust damage.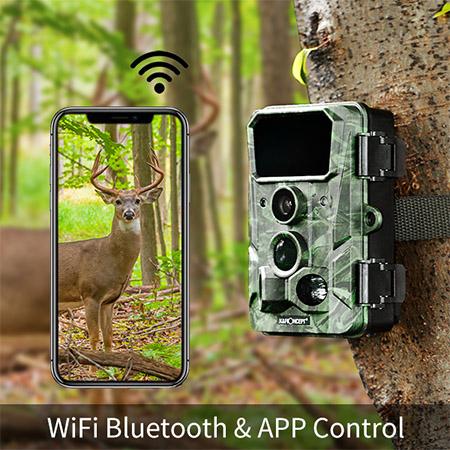 Wifi and bluetooth function
Within 15 meters, manage the recorded pictures and videos in real time via the APP software.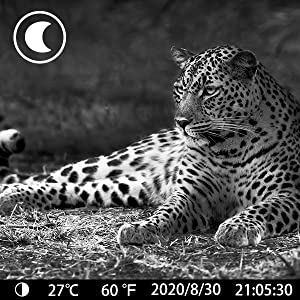 Super night vision
With three upgraded PIR and 36 pcs infrared no glow LEDs, this trail camera offers you a super clear night vision.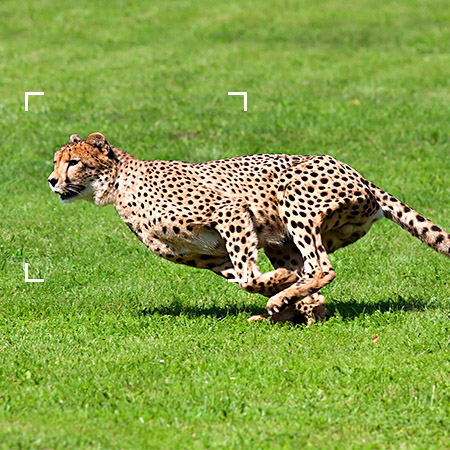 0.3S Trigger Speed
it allows you to record every exciting moment and offers a complete details of various animals that you want.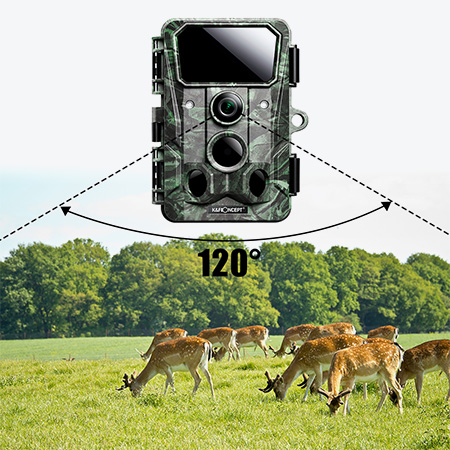 120° Detection Angle
Excellent Optics lens, encompassing distortion correct technologies provides a wider view and more precise vision.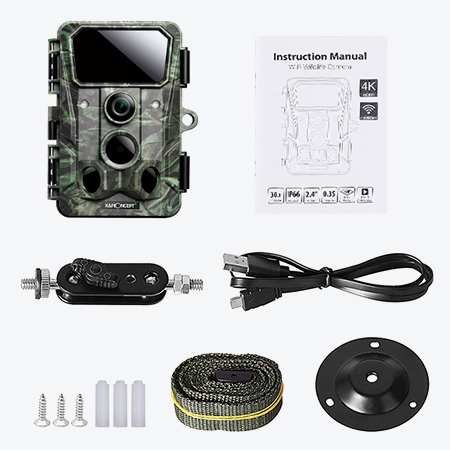 What's included in the box
1xTrail Camera 1x Strap 1x USB Cable 1x Tree Mount 1x User Manual 3× Screws.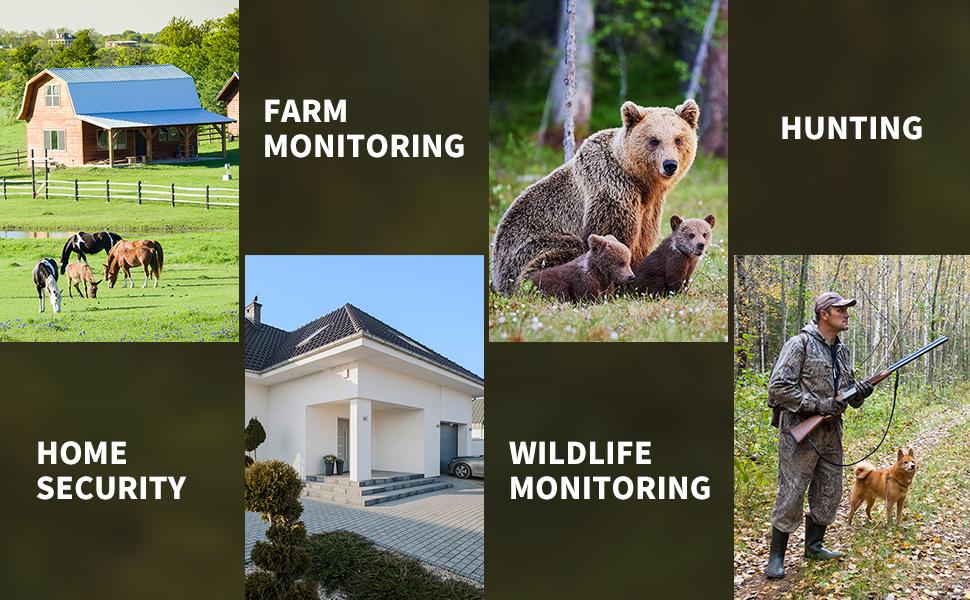 It could not only monitor the wild animals, scout the prey, but also gurad your house and protect your farm from burglar. with a super long standby,it is unnecessary to replace the battaries frequently and gives you a long-term and reliable guard.The surprise gift,trusted choice of million customers.
Rating

18 reviews.

5 reviews.

30 reviews.

1 reviews.

74 reviews.

87 reviews.
Price

£200.68

£91.38

£101.23

£85.09

£120.59

£40.99

£165.17

£145.03

£109.99

£66.99

£54.39

£36.99

Model
KF35.011
KF35.004V2
KF35.035
KF35.006V4
KF35.007
KF35.005

Max. Storage

256GB
32GB
256GB
32GB
32GB
32GB

Image Resolution

30MP
20MP
20MP
16MP
24MP
16MP

Screen Size

2.4"
2.0"
2.0"
2.0"
2.0"

Video Resolution

4K
2.7K
1080P
1080p
1296p
1080p

WIFI+Bluetooth

Wifi
NO
NO
NO
Wifi
NO

Amount of infrared lamps

36pcs (850nm)
42pcs (940nm)
2pcs (940nm)
22pcs (850nm)
36pcs (850nm)
22pcs (850nm)

Amount of PIR SENSORS

3pcs
1pcs
1pcs
1pcs
3pcs
1pcs

Detection Range of PIR sensors

120°
120°
120°
80°
120°
80°

Trigger Distance

22m (65ft)
26m (82ft)
15m~20m
20m (65ft)
22m (65ft)
20m (65ft)

Trigger Speed

0.3s
0.3s
0.2s
0.4 s
0.4s
0.4 s

Waterproof IP Rating

IP65
IP66
IP66
IP65
IP65
IP65
These images belong to K&F Concept end users.
4K 30MP Trail Camera WiFi Game Camera 120° Angle Game Camera 0.3s Trigger Clear Night Vision
Trail Camera
Max. Storage
256GB
Image Resolution
30MP
Screen Size
Video Resolution
4K
WIFI+Bluetooth
Wifi
Amount of infrared lamps
36pcs (850nm)
Amount of PIR SENSORS
3pcs
Detection Range of PIR sensors
120°
Trigger Distance
22m (65ft)
Trigger Speed
0.3s
Waterproof IP Rating
IP65