- Rugged design and construction, smooth, fast tracking horizontally and vertically. Loading up to 20KG/44LBS.
- Horizontal adjustment of the lens platform allows precise positioning to find the center of gravity of any size lens and camera system.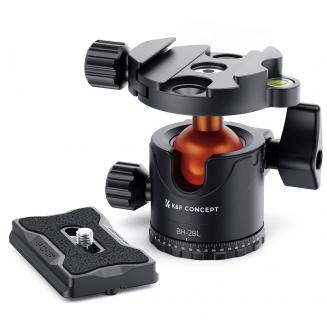 - Made of metal with solid construction, it is durable and tough enough.
- 360 Degree Panoramic Base with 2 twist locks can set your camera at different angle easily.
£24.41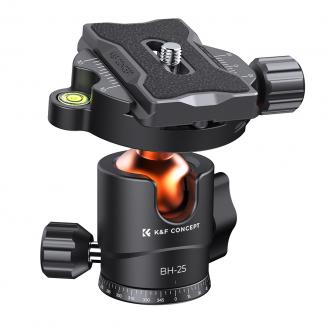 - 【Strong and durable】: made of high quality aluminium alloy with 25mm ball diameter. the maximum load is 10kg, so you don't have to worry about damaging your camera.
- 【Strong stability】: The tripod head has a strong locking force. And it is equipped with a level to keep the camera in balance. [360 degree rotation]: Using the 3 buttons to control the sphere and panorama, you can set the camera to different angles. Using the ruler on the ball head, you can find the best angle for shooting.
£24.41