Fully Automatic Focusing Electronic Adapter Ring, EOS-E, with Mounting Bracket
£73.99
£129.99
43% OFF
Inclusive of VAT
&FREE Shipping to United Kingdom,Ireland
Fully Automatic Focusing Electronic Adapter Ring, EOS-E, with Mounting Bracket

KF06.433

SKU:

KF06.433

73.99

https://www.kentfaith.co.uk/KF06.433_fully-automatic-focusing-electronic-adapter-ring-eos-e-with-mounting-bracket
Features
* Ultra-fast focus speed, AF auto focus, providing fast and accurate detection of focus direction and target;
* Ultra-strong compatibility. For E mount full frame and APS-C format camera, you can transfer EOS lens group to your Sony body, and let you shoot more beautiful works through new combinations;
* Gold-plated electronic contacts. Using high-precision injection molding technology to ensure efficient signal transmission and corrosion resistance, allowing cameras and lenses to maintain reliable communication, auto focus, aperture control, EXIF ​​information transmission, lens anti-shake and other functions;
* Support body aperture adjustment. The body can be adjusted to control the lens aperture, the use of convenience is greatly improved; the inner wall is matt treatment, the extinction effect is better, and the stray light reflection can be preferentially prevented.
* The lens locks the latch and locks the lens to prevent the lens from loosening. Pressing the lens release lever disconnects the camera from power and prevents damage to the circuit when the lens is attached and removed. Equipped with tripod quick equipment, it can be directly mounted on the tripod and fixed on the tripod, and the bottom is designed with 1/4 screw hole, which can be directly installed with quick release plate, which is more versatile;
Shipping
&FREE Shipping to United Kingdom,Ireland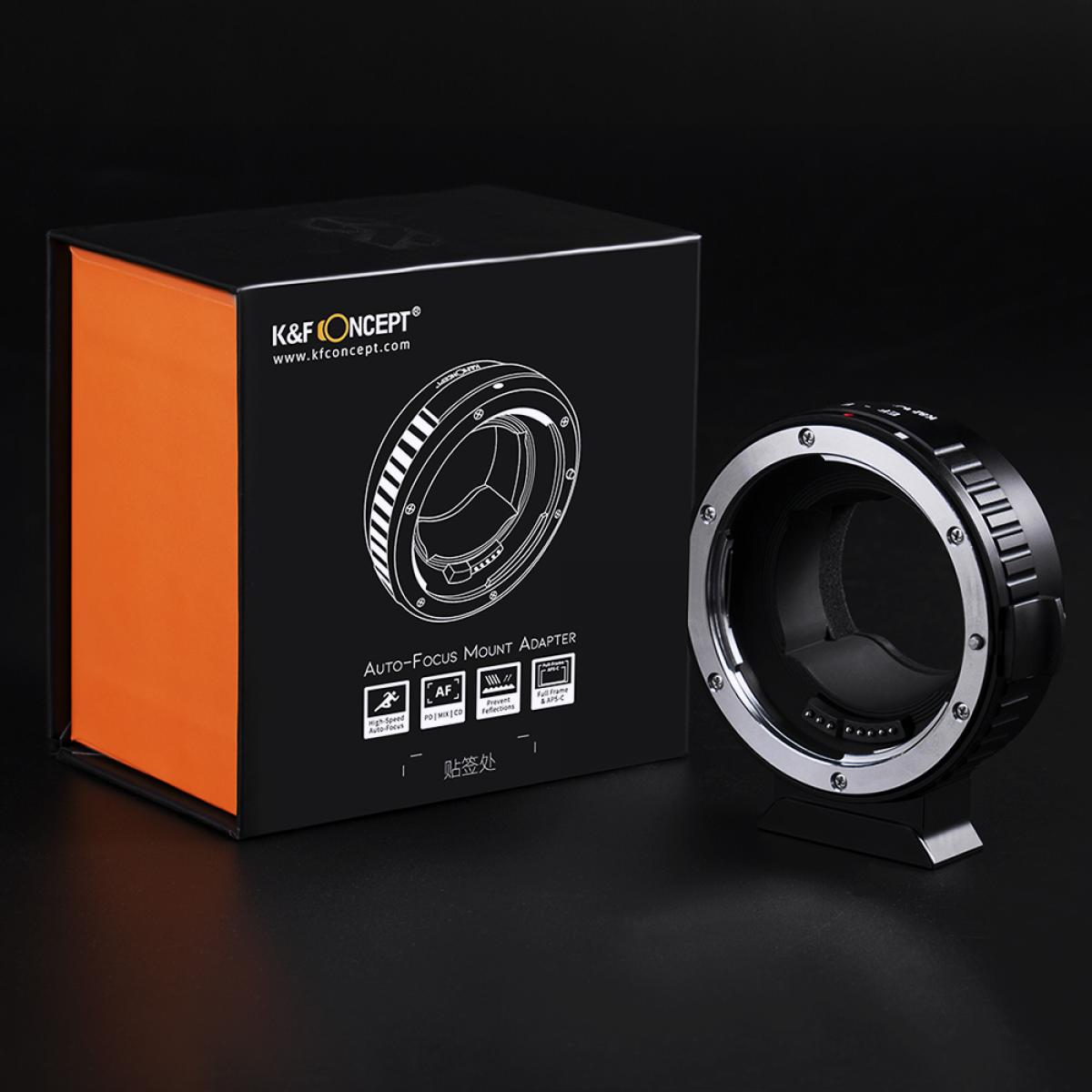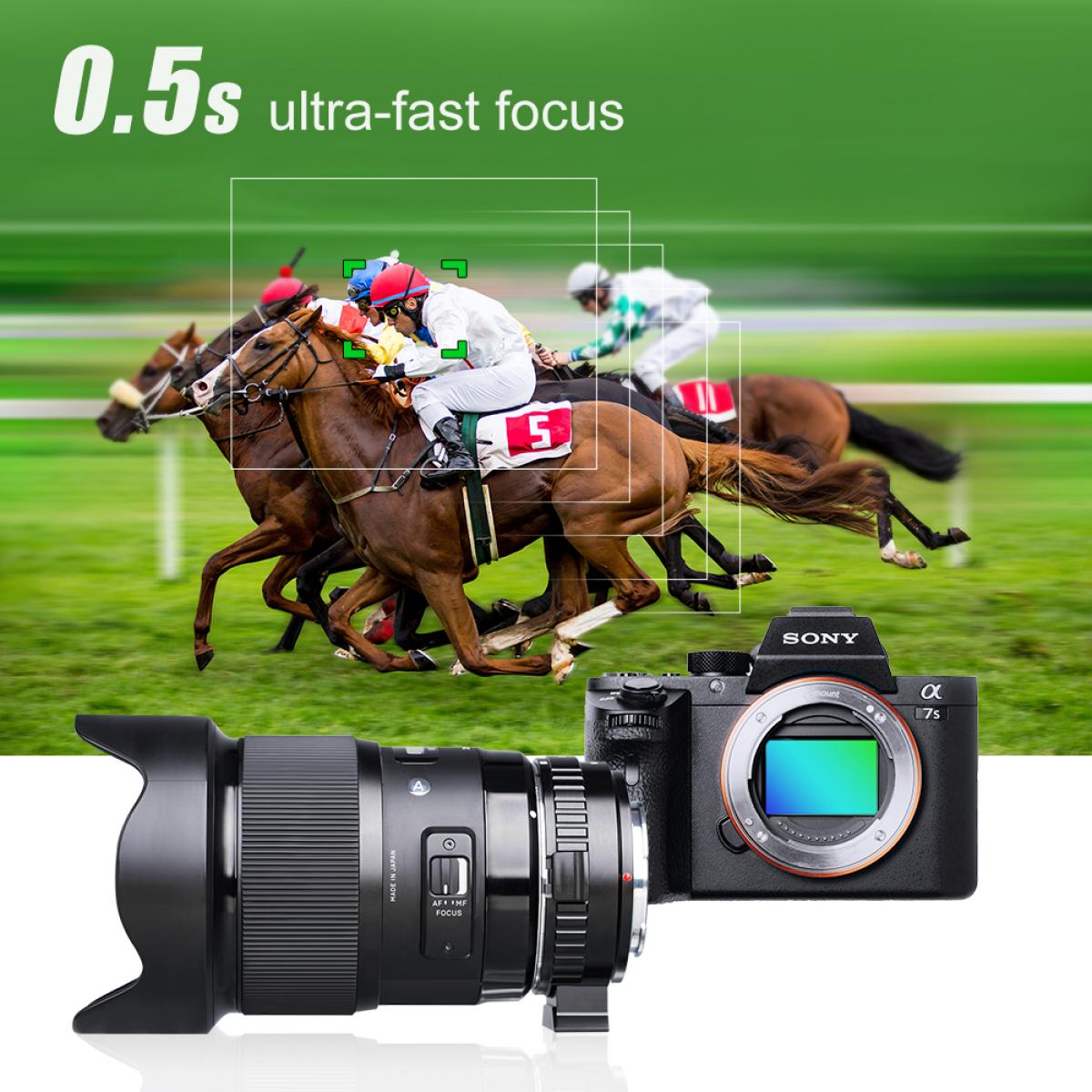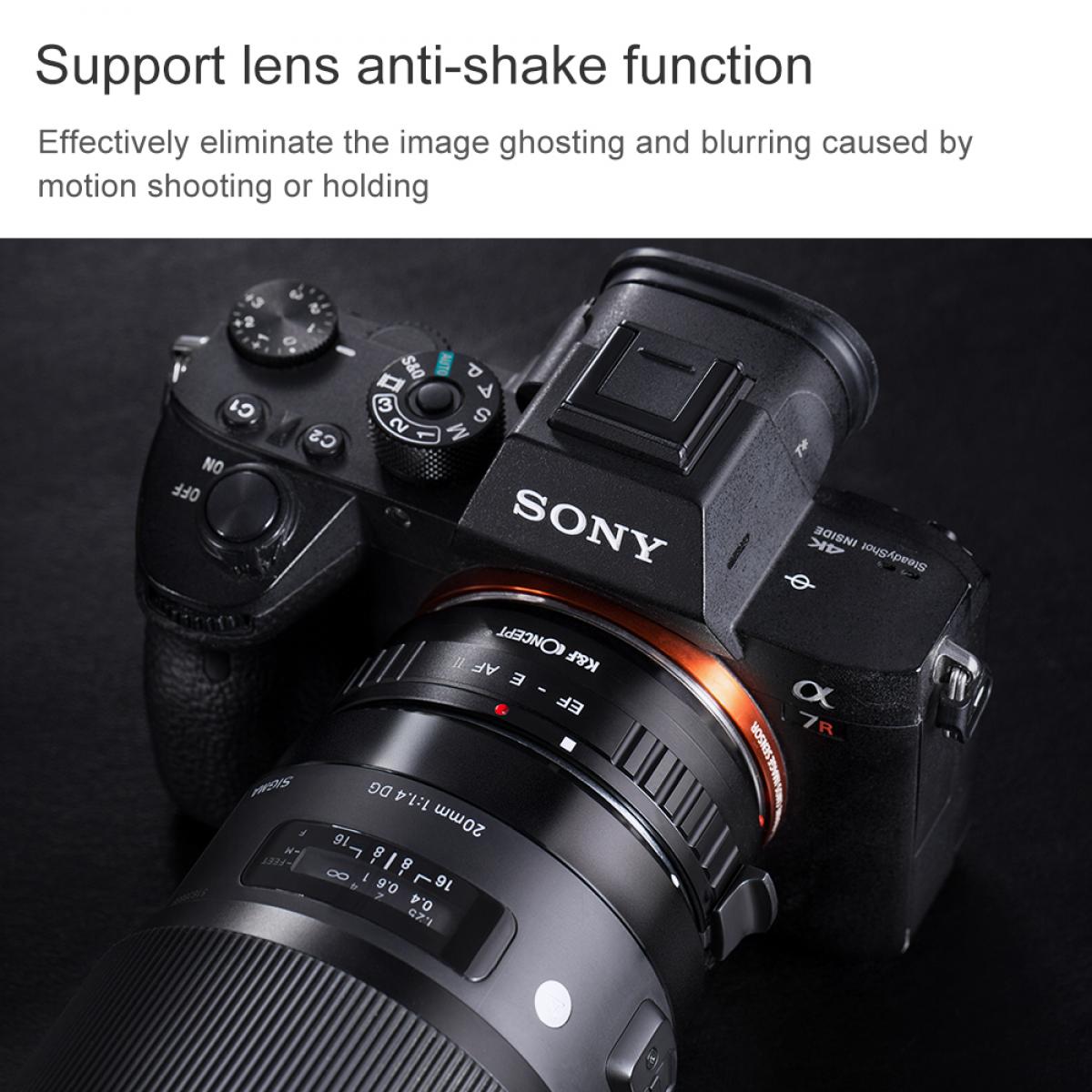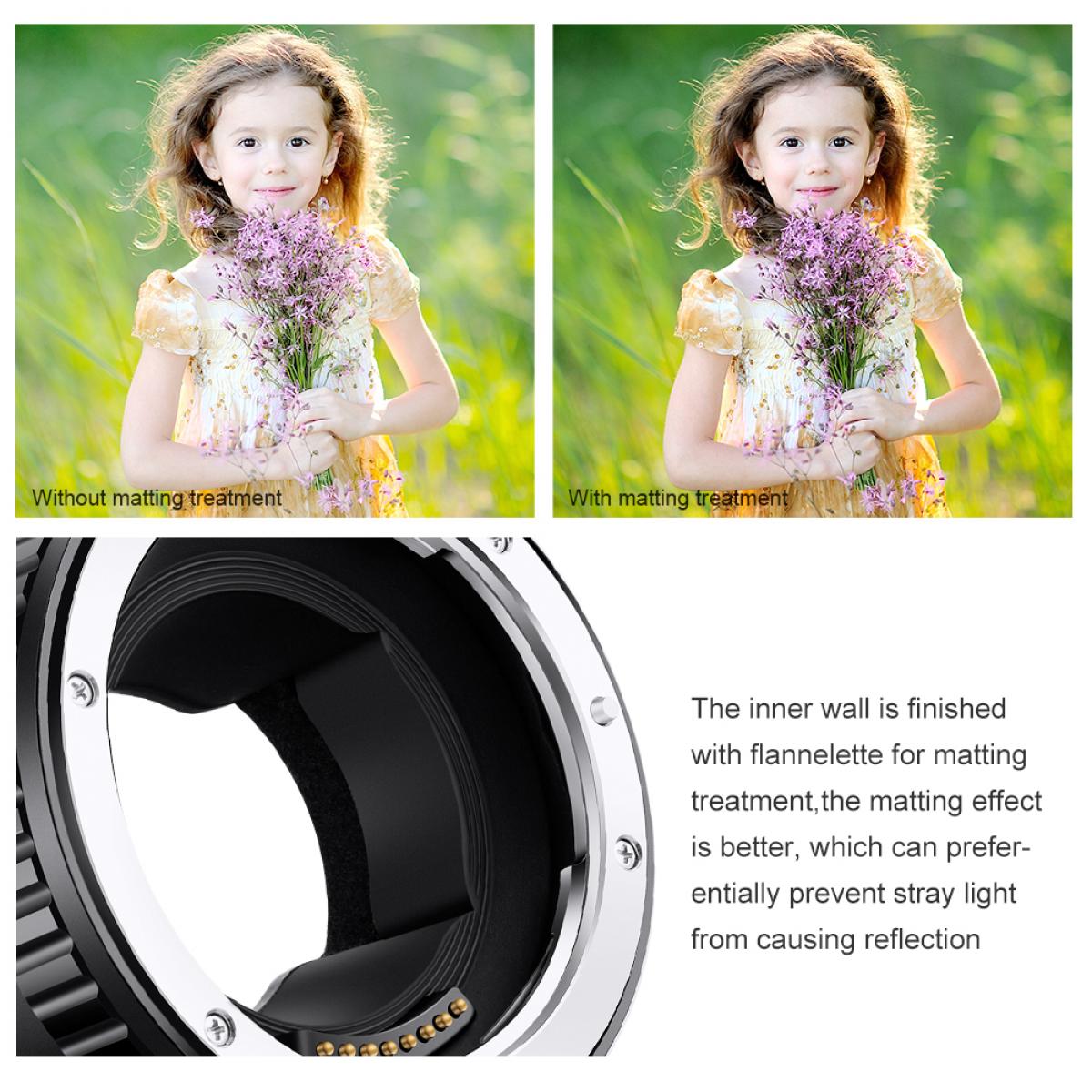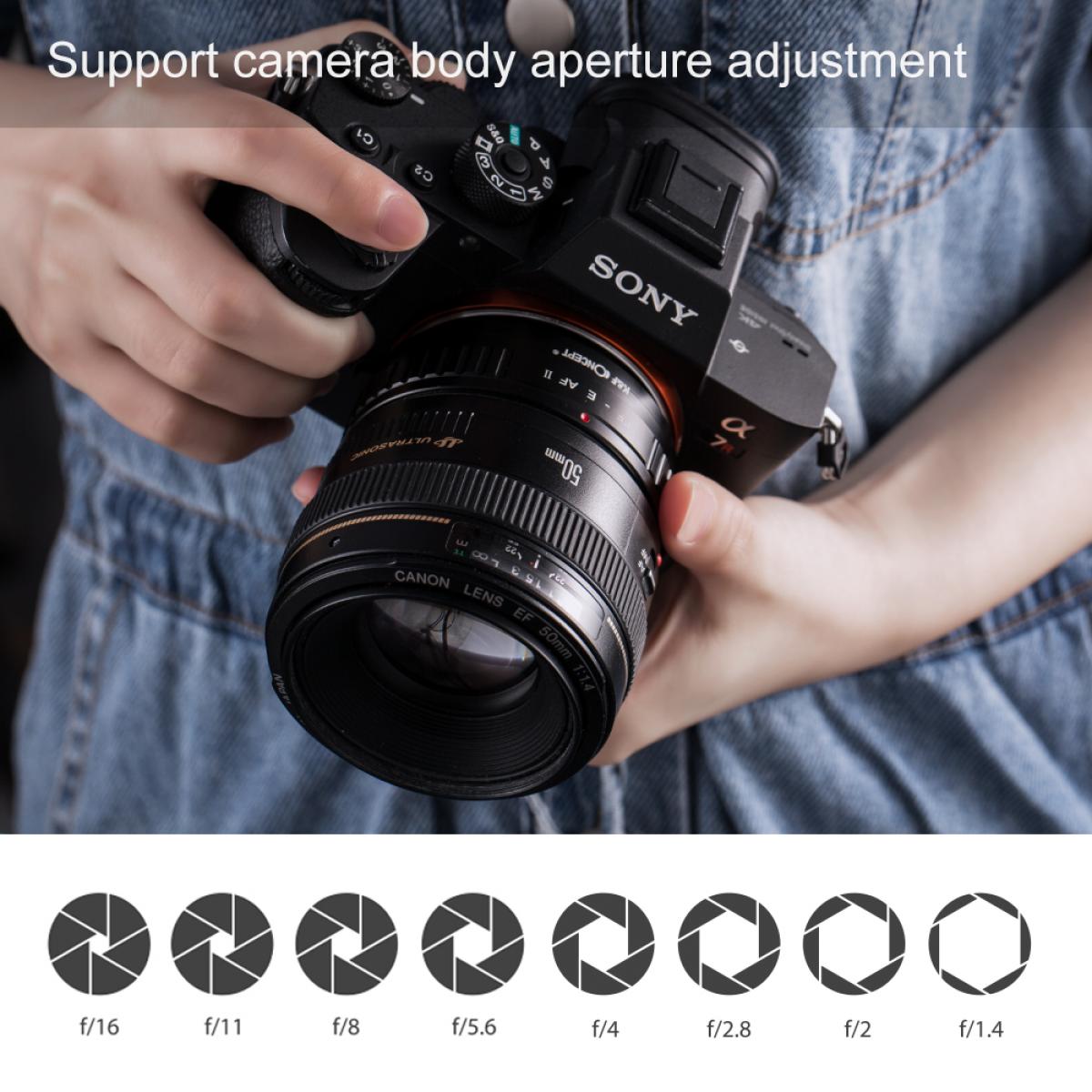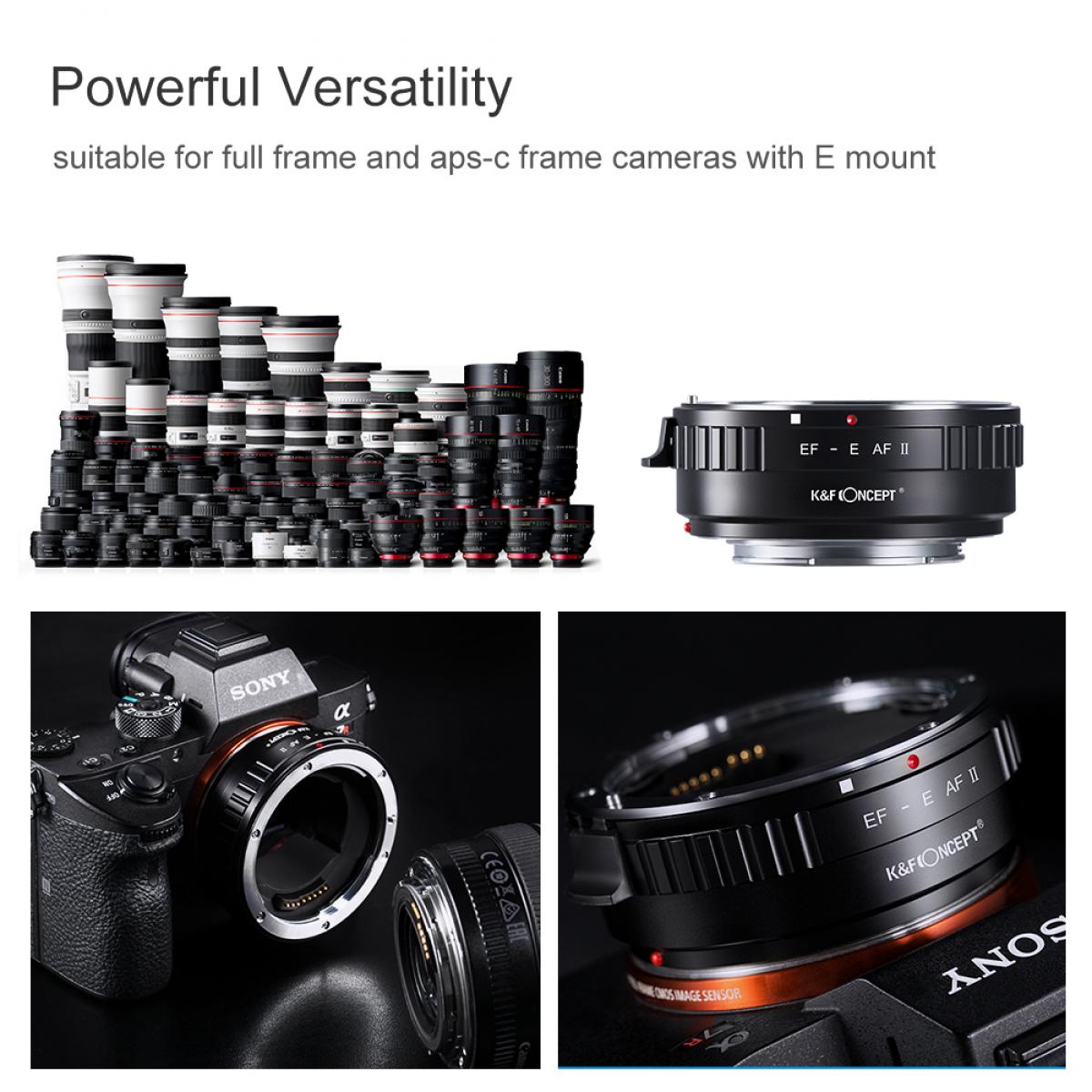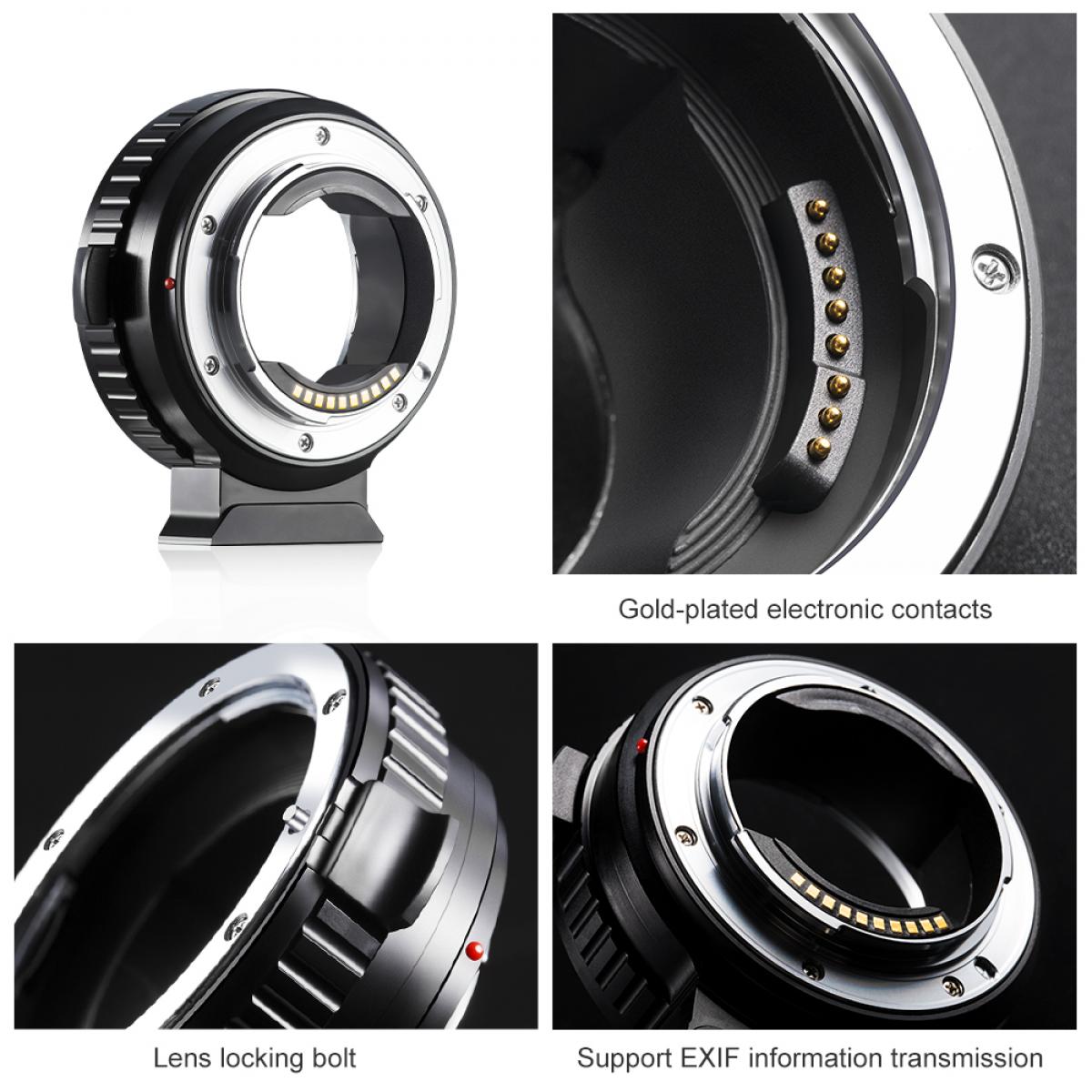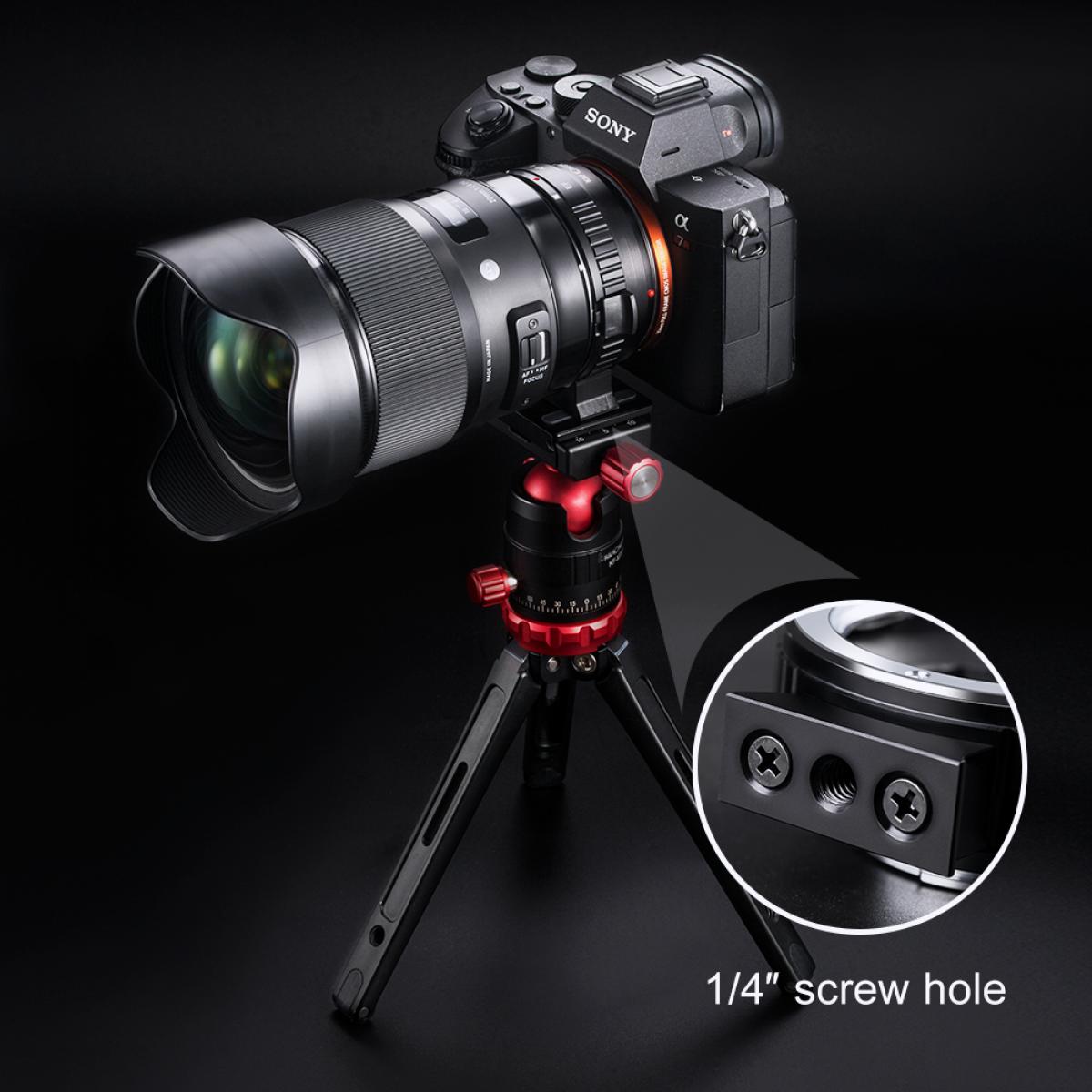 Five Stars
Great adapter, and great concept, definitely worth more than cheaper counterparts
20/05/2022
Great, my girlfriend loves it
A friend of mine has used KF K&F Concept's camera adapter, it fits very well and the quality is very good, I will try it too
19/05/2022
Solid
Fits really well, creates a nice solid mount with little to no loose connection ensuring focus pulling is never shakey
19/05/2022
Sturdy adapter
Was recommended this by a photographer friend and can agree, it's the best adapter ! Not at all wobbley. Great way to get more use out of some of the excellent lenses, that can be found quite inexpensively these days, on a modern camera.
13/05/2022
Excellent product. Very good value
Excellent product. Very good value. A great way to bring new life to an old lens. I am impressed with the quality of the K&F Concept and the service I received.
06/05/2022
Exactly As Described
A good lens adapter, which gets the job done
30/01/2022
Great lens mount adapter....
Ordered on Tuesday, delivered on Wednesday on a free delivery option!
25/01/2022
These images belong to K&F Concept end users.
Adapter
camera
NEX
lens
EOS
Ring material