Video Baby Monitor with Wireless Camera Pet Monitor WIFI Not Needed (UK Plug)
£49.99
£94.99
47% OFF
Inclusive of VAT
Terms
Coupon Terms
Save 10% with this coupon
Terms and Conditions:
Coupons are valid for a limited time only. Kentfaith reserves the right to modify or cancel coupons at any time.
You must purchase the qualifying items added to your Cart when the coupon is in effect for the discount to apply.
If you later modify or cancel the subscription or delivery date for the qualifying item, the discount will not apply.
The coupon applies only to qualifying items displaying the coupon offer.
If you buy more than one item from the same coupon, the maximum discount amount of the coupon will be equal to either the percentage discount off or the face value of the coupon on one eligible item. The coupon may only be used on www.kentfaith.co.uk.
The promotion is limited to one coupon per customer.
If you return any of the items purchased with a coupon, the coupon discount or value may be subtracted from the return credit.
&FREE Shipping to United Kingdom,Ireland
Free Shipping. 30 Day No Reason Return. K&F baby monitor features Two-way audio, Automatic infrared night vision device, Wide range of use.

GW60.0022UK

SKU:

GW60.0022UK

49.99

https://www.kentfaith.co.uk/GW01.0275UK_video-baby-monitor-wireless-camera-2-way-intercom-audio-night-vision-temperature-sensor-8-lullaby-2-inch-lcd-screen-baby-pet-monitoring-monitoring-audio-for-home-security-no-need-for-wifi-uk-plug-vb601
Features
* Two-way audio: Whenever you are in the bedroom, garden, yard or kitchen, you can always see your baby and speak in time to soothe the baby when the baby is crying, which will help you live a better life.
* Automatic infrared night vision device: Don't worry, you will see your baby during the day and night. The infrared night vision device will automatically detect the dim light and provide clear video even in a dark room, so you will always know what your baby is doing.
* Wide range of uses: It can be used in baby monitors, and it is also suitable for nursing care of the elderly and offices, security companies, schools, homes, hospitals and small places.
* Baby Monitors are on the list of Top 10 Baby Must-Haves For First-Time Parents, Best Gifts for New Moms.
Shipping
&FREE Shipping to United Kingdom,Ireland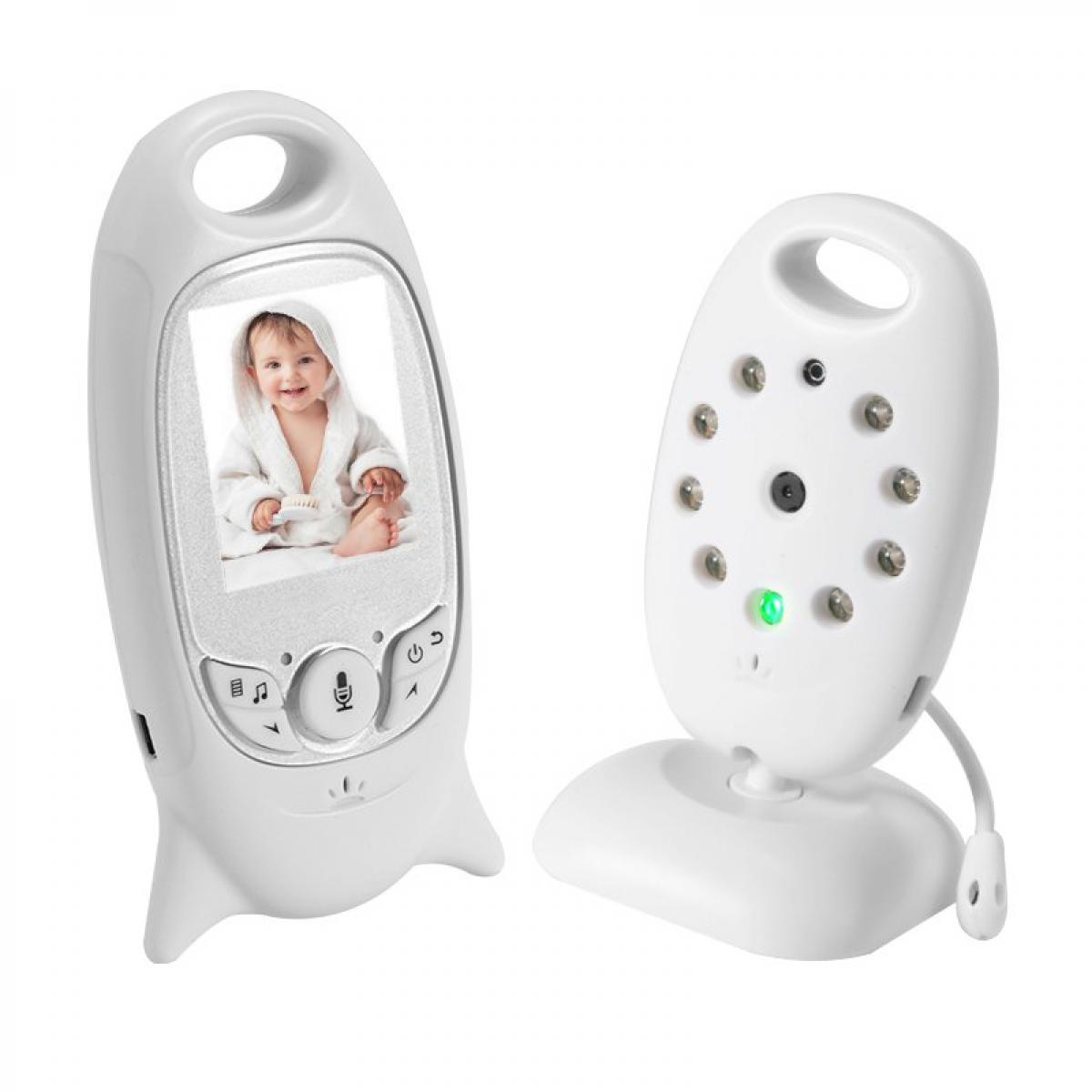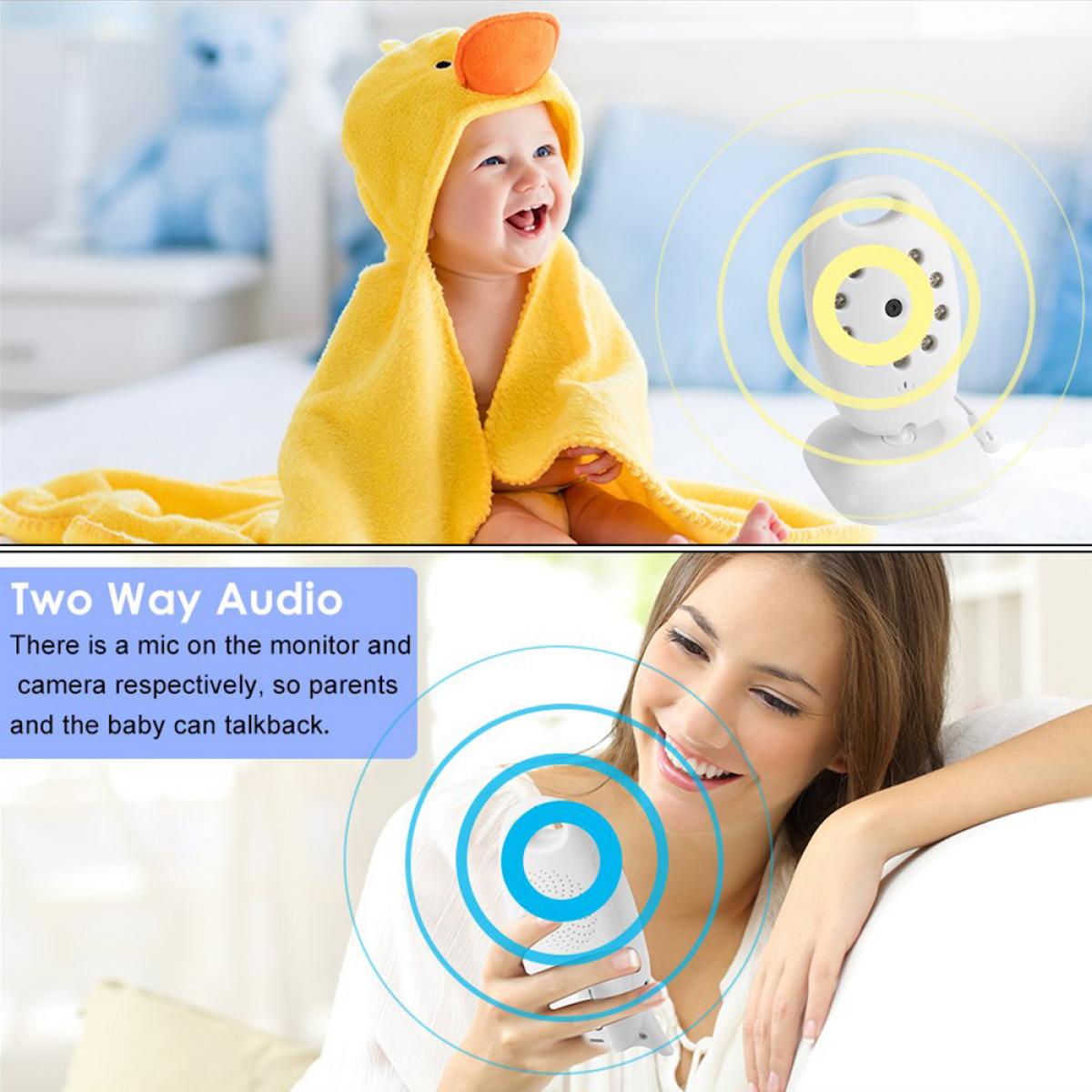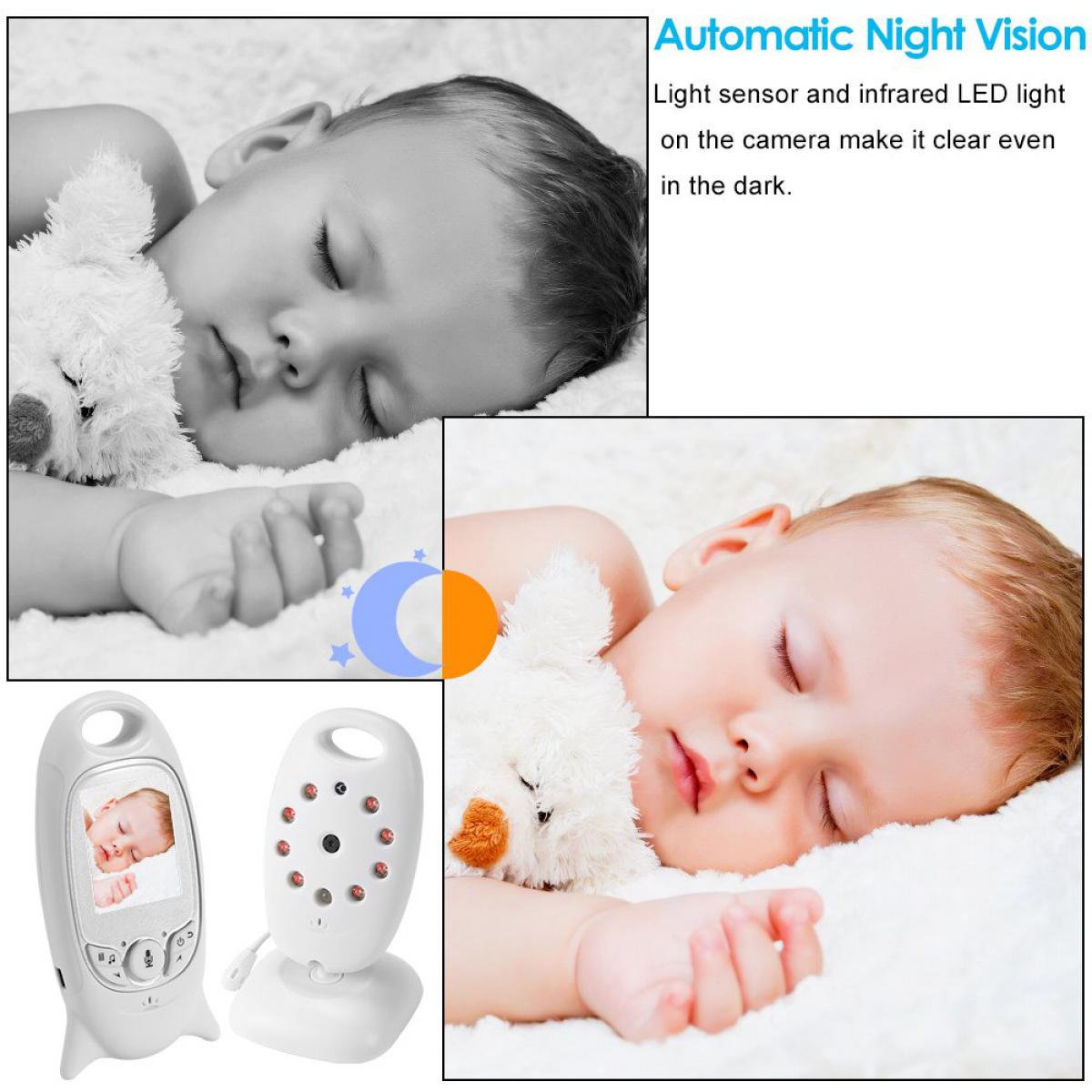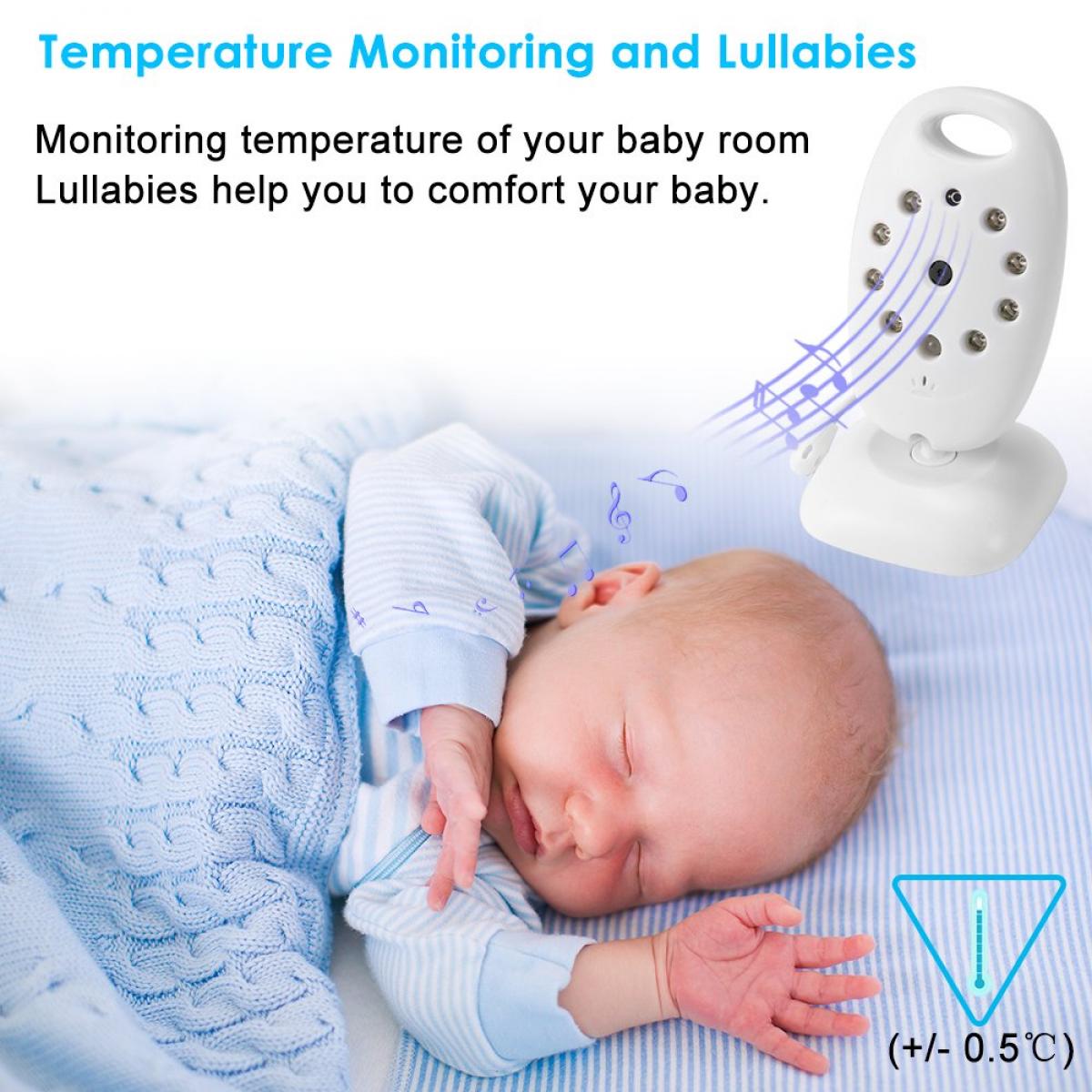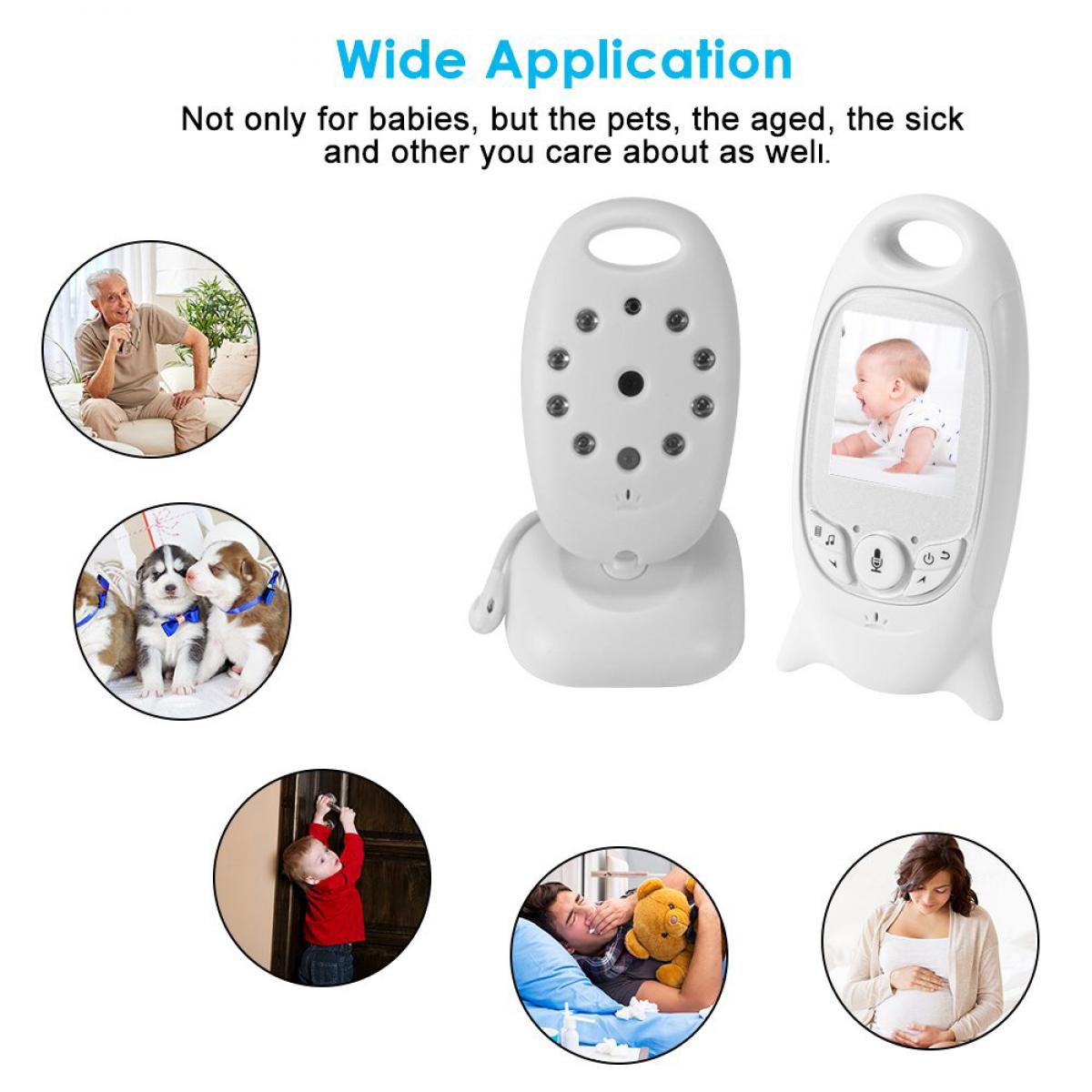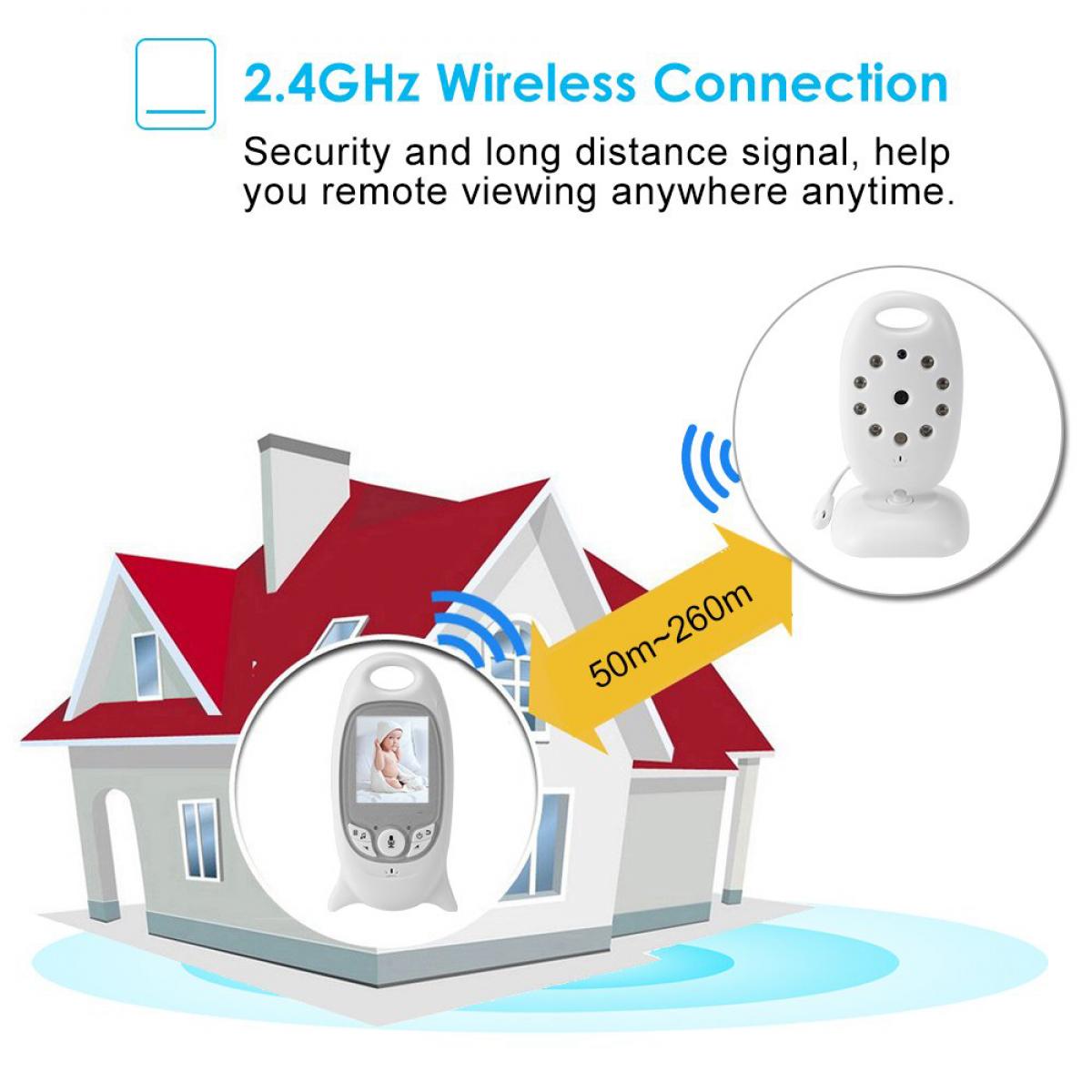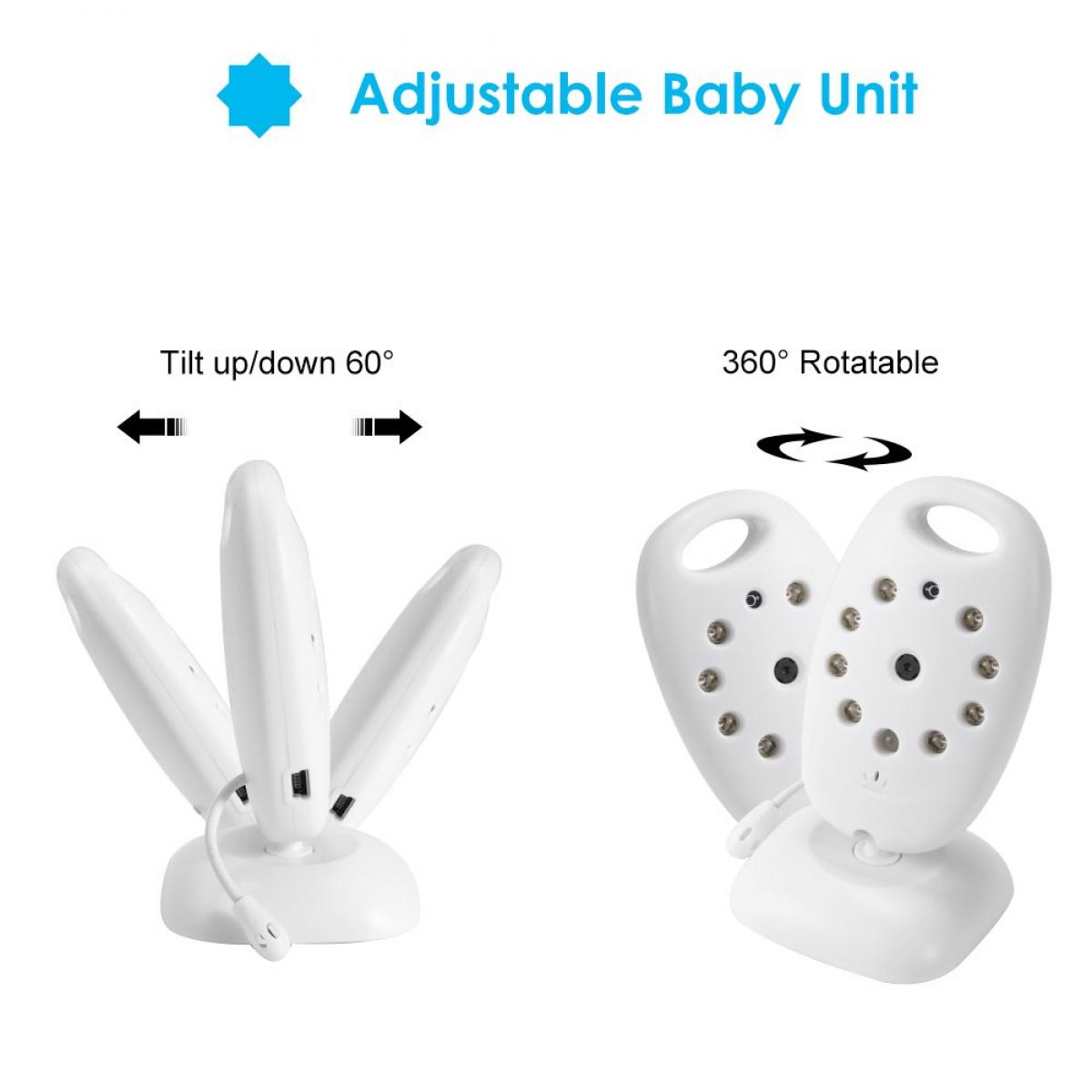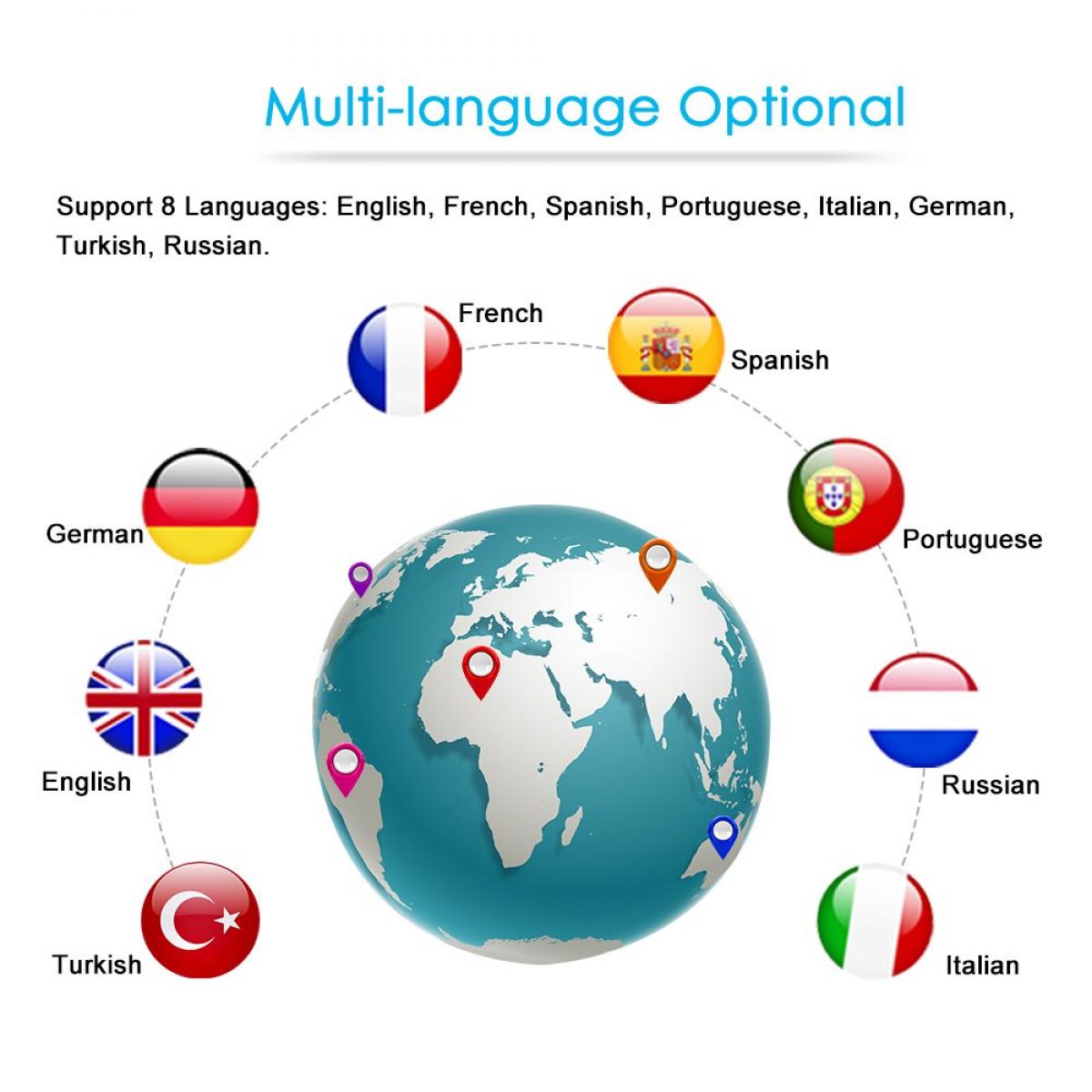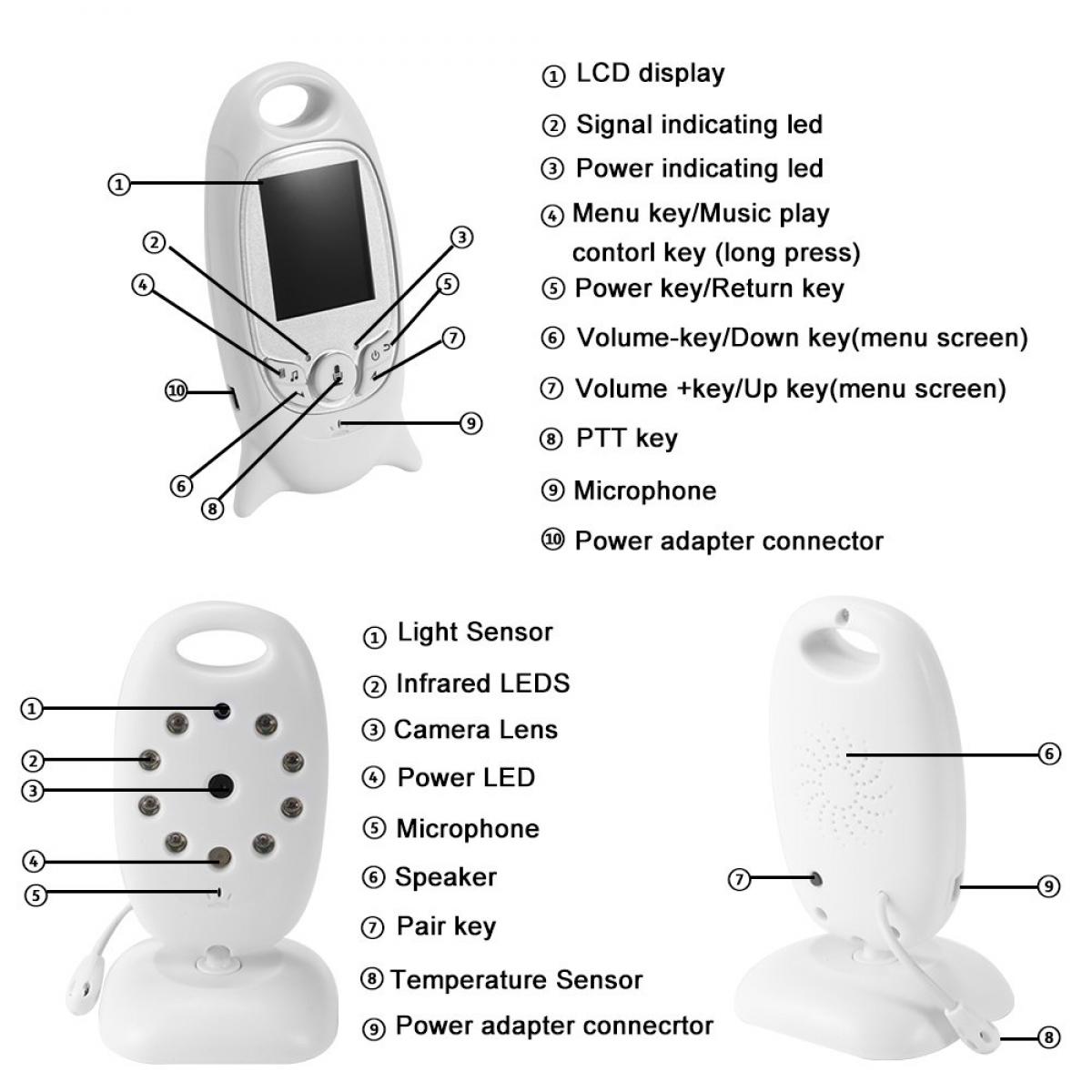 Clear screen and sound. . Rechargeable. Easy to use.
This is a great value baby monitor. Not only do you get audio you get a picture as well so you can see your baby. The device is so simple to use. Out the camera by the cot. It uses usb plugs to power. It has a brilliant night vision function so you can see your baby in low light at night. It automatically connects to the receiver. This can be plugged in but also can be recharged and be wireless and taken around the house even the garden. It's full colour with a nice clear screen. The sound is loud and clear as well and you can even talk 2 way to your baby so they can hear you. The temperature control and alert system means you can see if it's too hot or cold. Fantastic value for money since you get the video as well. Piece of mind for me and my family.
20/05/2019
Brilliant baby monitor
At first I was in two minds to buy it or not till I read the reviews and can't fault anyone, it is a brilliant little monitor, pretty cheap for its money, brilliant picture and sound quality n best of all it is two way audio, if baby started crying u could talk to them over the monitor without goin upstairs to them, this is the best money I have spent it on and my life saver while my baby not well cuz it was next day delivery
13/09/2019
Poor picture quality
Picture was terrible had to have the screen tilted to be able to see my baby a tiny bit meant to be night vision but picture was so dark.
10/08/2021
Definitely worth the money and makes me feel so much better when I can see my baby.
08/08/2021
Present
Person presented happy
04/08/2021
These images belong to K&F Concept end users.
There are no faqs for this product.
Baby Monitor
Screen Size
2"
Video Resolution
320*240
Battery
540mAh
Pan Tilt
×
Zoom
1
Infrared Night Vision
√ (visible)
Connect Up To
1
Night Light
×
Lullaby
5
Temperature Sensor
√