82mm Multifunctional Adjustable Black Soft 1/4 and ND2-32 Filter 2 in 1 With 28 Multi-Layer Coatings - Nano X Series
£79.99
£159.99
50% OFF
Inclusive of VAT
&FREE Shipping to United Kingdom,Ireland
Best gift ideas for photographers 2022.Free Shipping. 30 Day No Reason Return. K&F Concept 82mm Multifunctional Adjustable Black Soft 1/4 and ND2-32 Filter 2 in 1 With 28 Multi-Layer Coatings - Nano X Series.

KF01.1816

SKU:

KF01.1816

79.99

https://www.kentfaith.co.uk/KF01.1816_82mm-multifunctional-adjustable-black-soft-1-4-and-nd2-32-filter-2-in-1-with-28-multi-layer-coatings---nano-x-series
Features
* 【VND & Black Diffusion Filter1/4 Function 2 in 1】One filter has the ND & balck diffusion 1/4 effect filter features, it not only can control the amount of light enter lens via adjust (1-5 stops ), but also creats cinematic dream effect for photos and video.
* 【No "X" Cross in Images】No "X" cross on images, K&F utilize frame-self locked technology to avoid this common issue on wide angle lenses and variable ND filters. CNC-non slip frame helps install and remove the filter smooth.
* 【Import Japanese AGC Glass】Made by professional optical glass, the black diffusion 1/4 filter keeps standar 84% transmittance. Double side polishing technology ensures HD images and sharpness even on wide-angle lens.
* 【28 Multi-Layer Coatings】This multifuctional filter with double sides multi-layer coatings (total 28 layer), effectively reduces reflection came from filter itself, hydrophobic, scratch resistant , oil proof , easily for cleaning.
* 【Note】This filter is compatible with all 82mm lenses. Please verify your camera's lens thread size(usually marked somewhere on the lens barrel or printed underneath the lens cap) before ordering. The number is always preceded by a "ø" (diameter) symbol.
Shipping
&FREE Shipping to United Kingdom,Ireland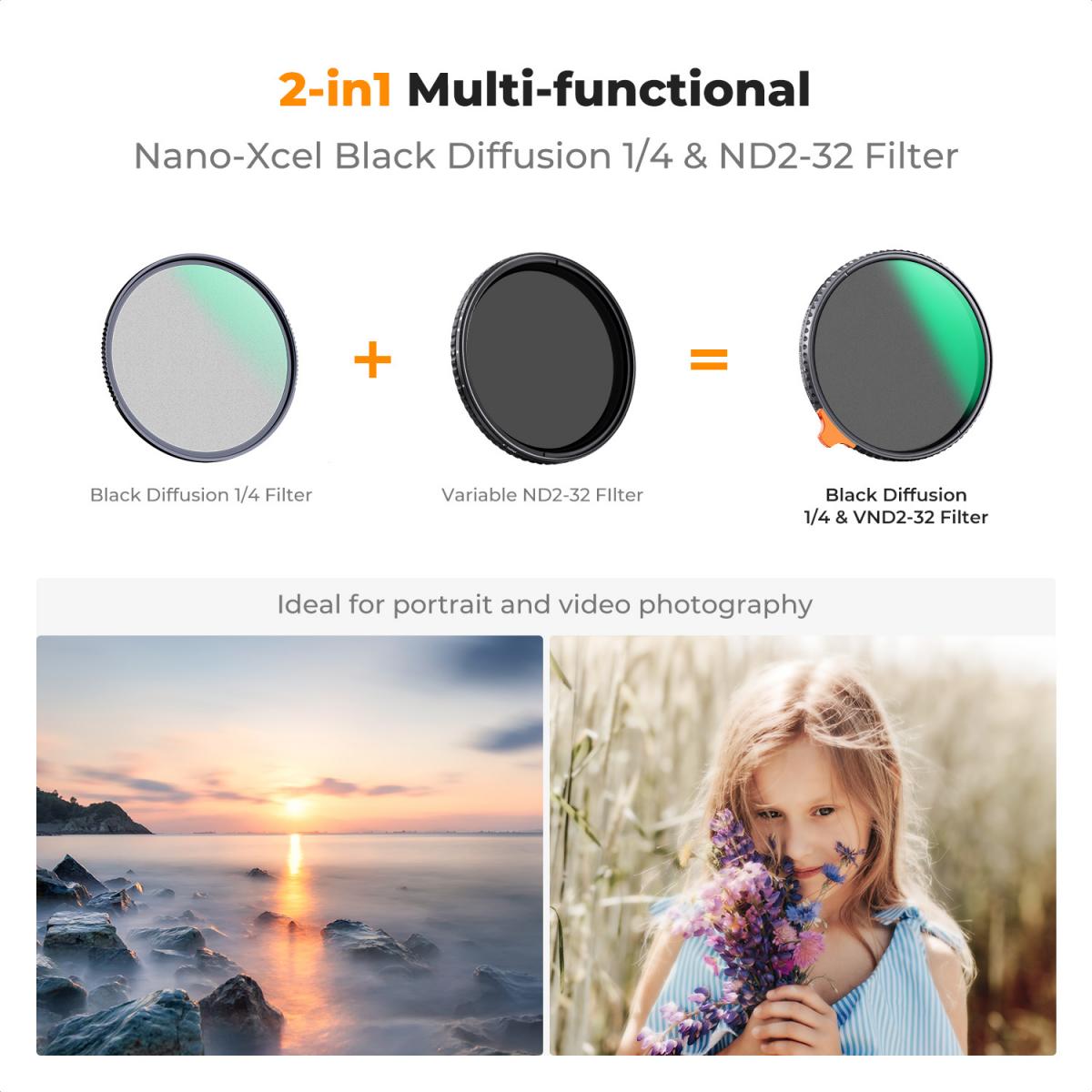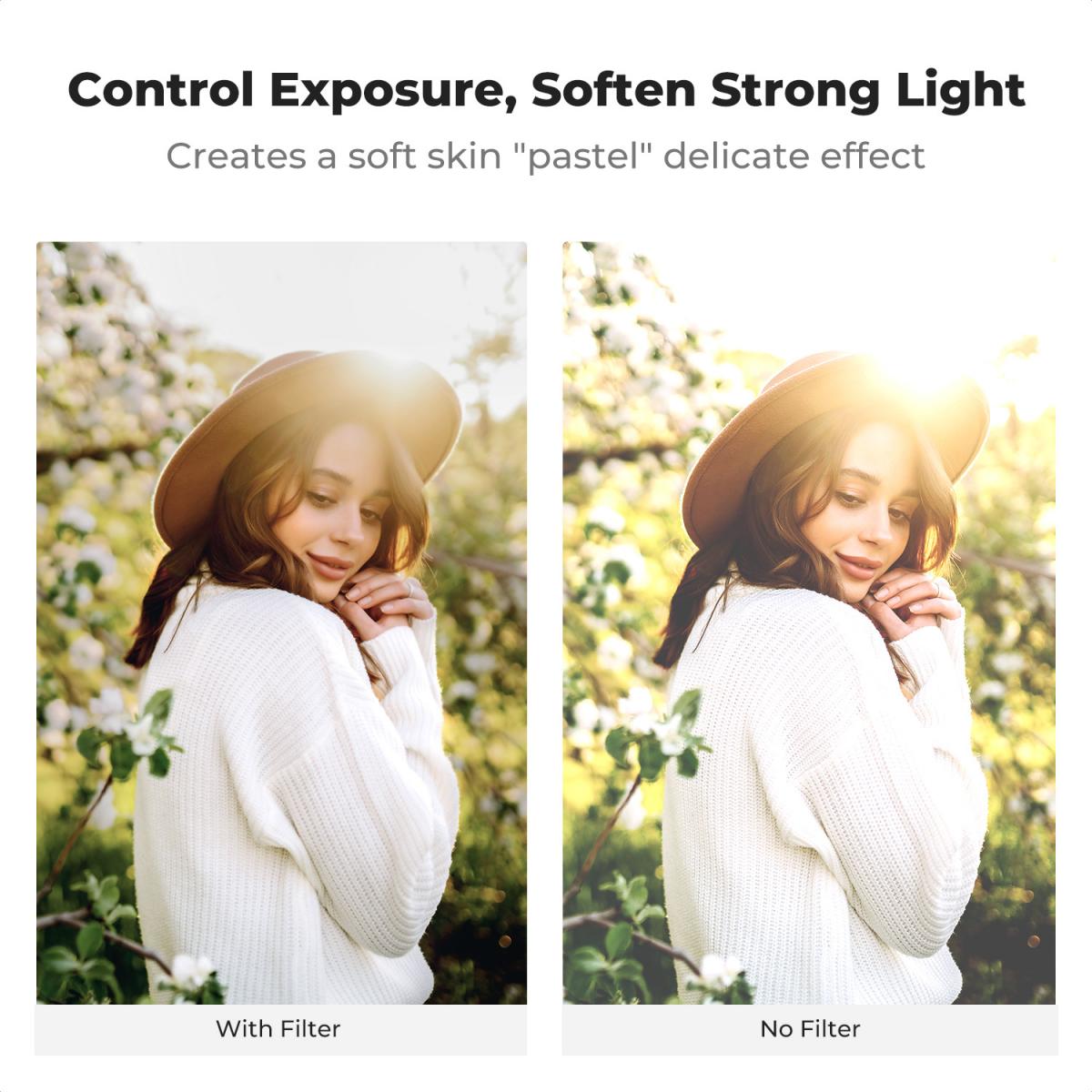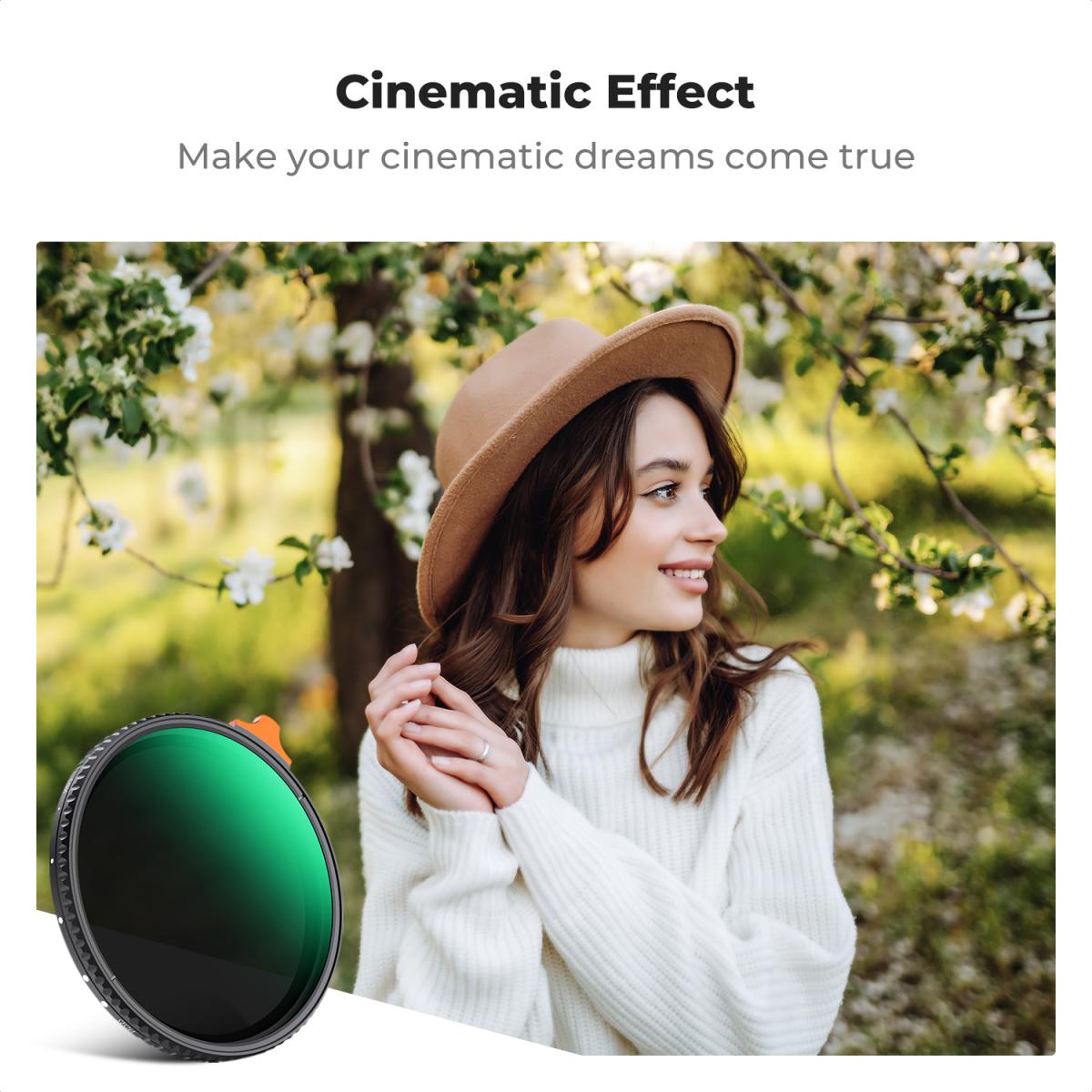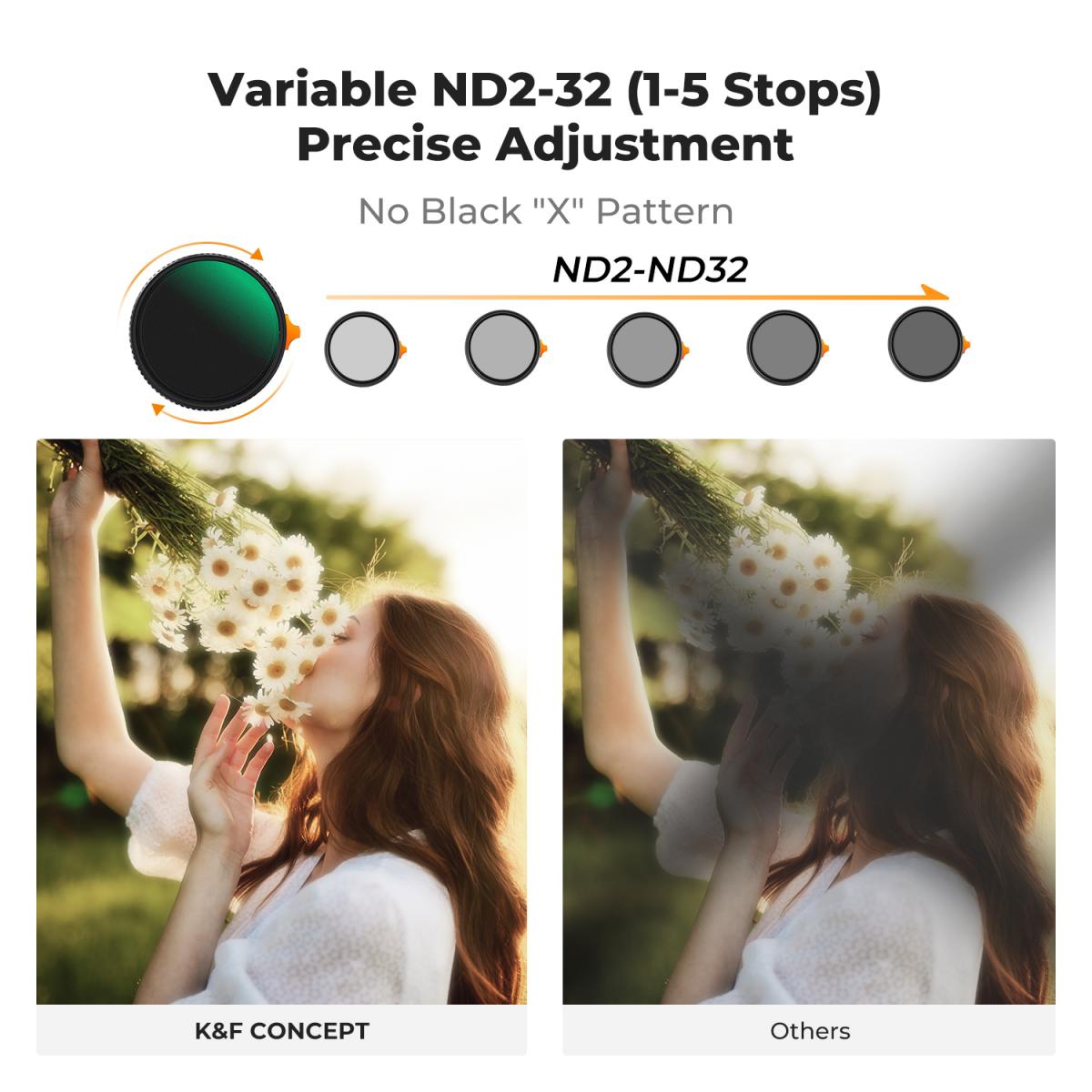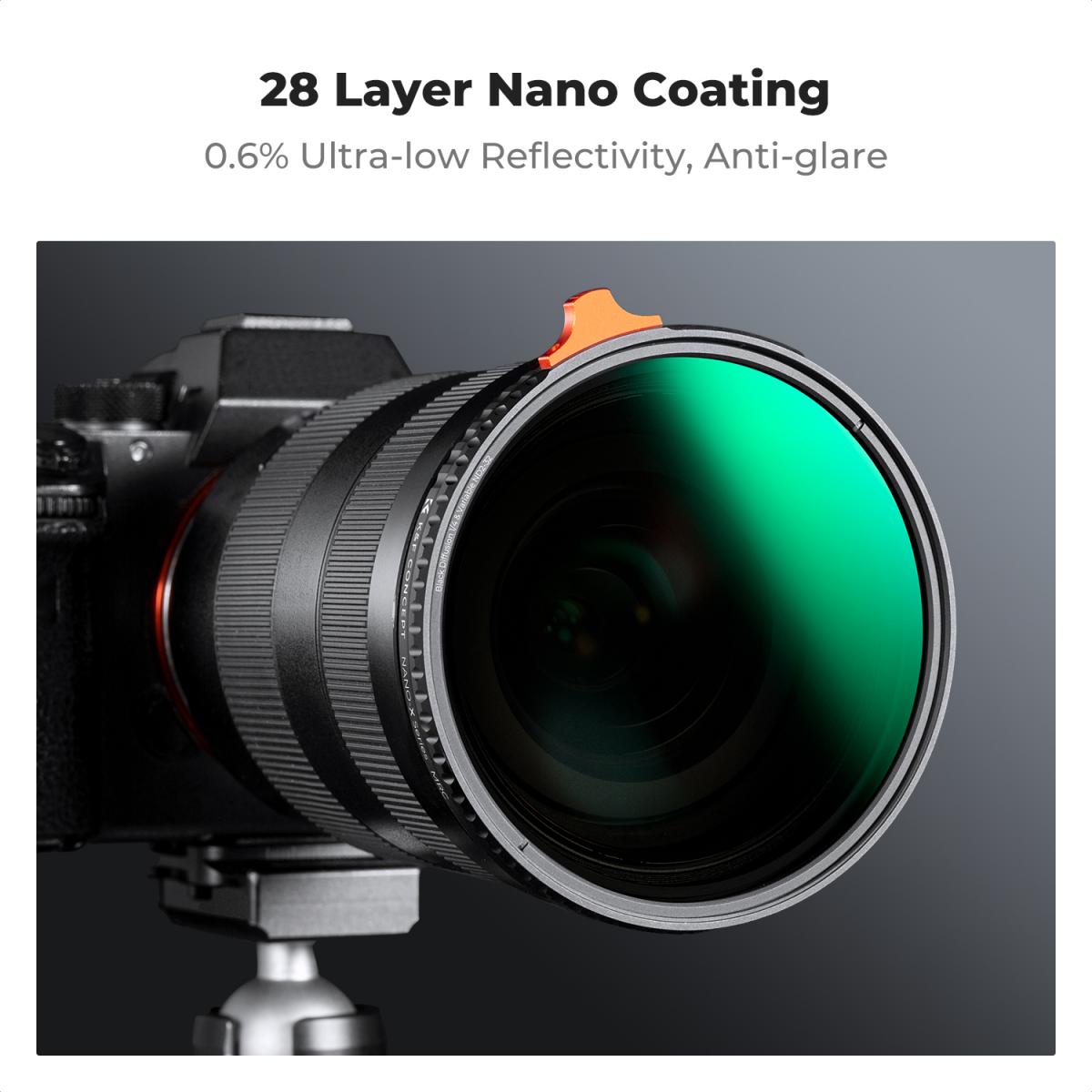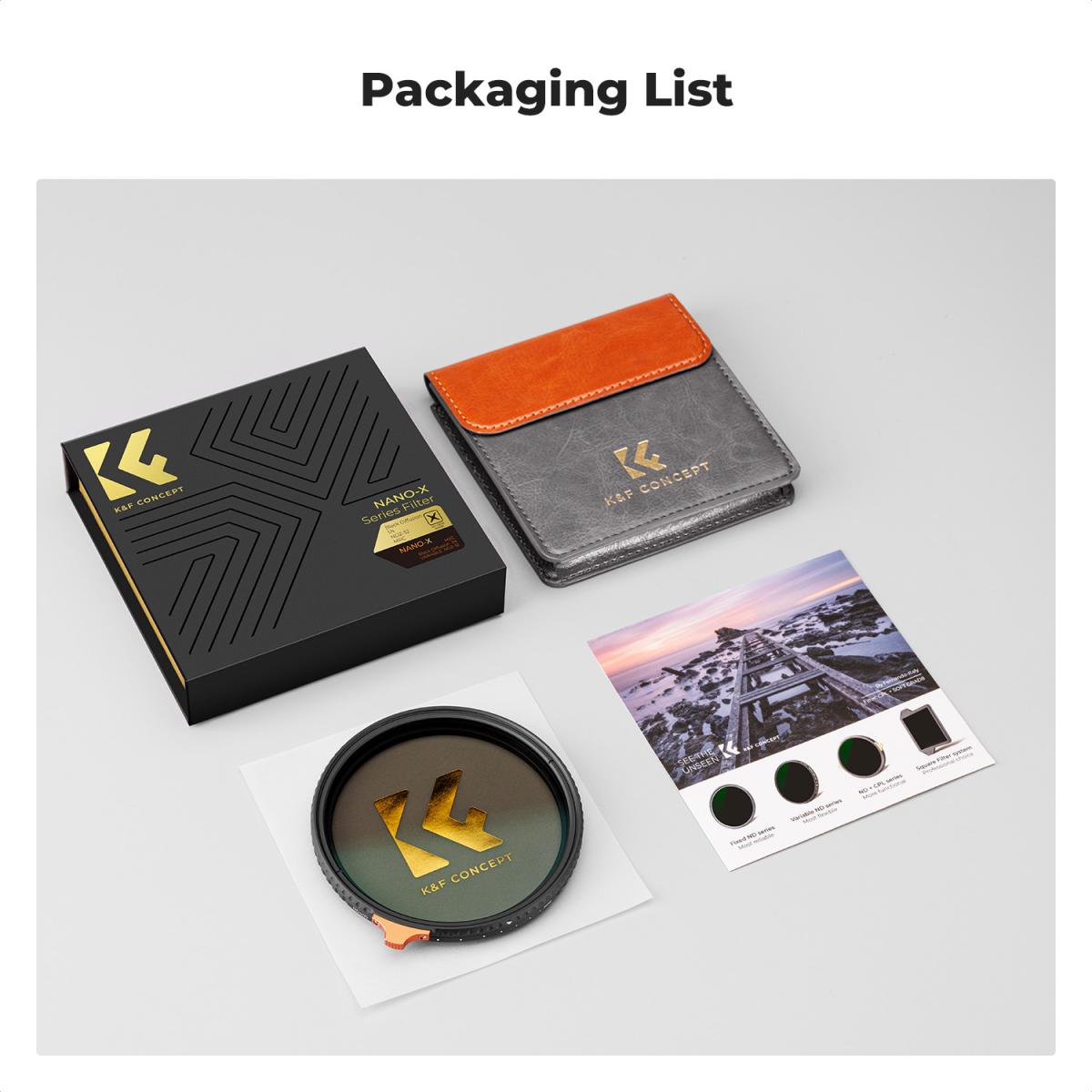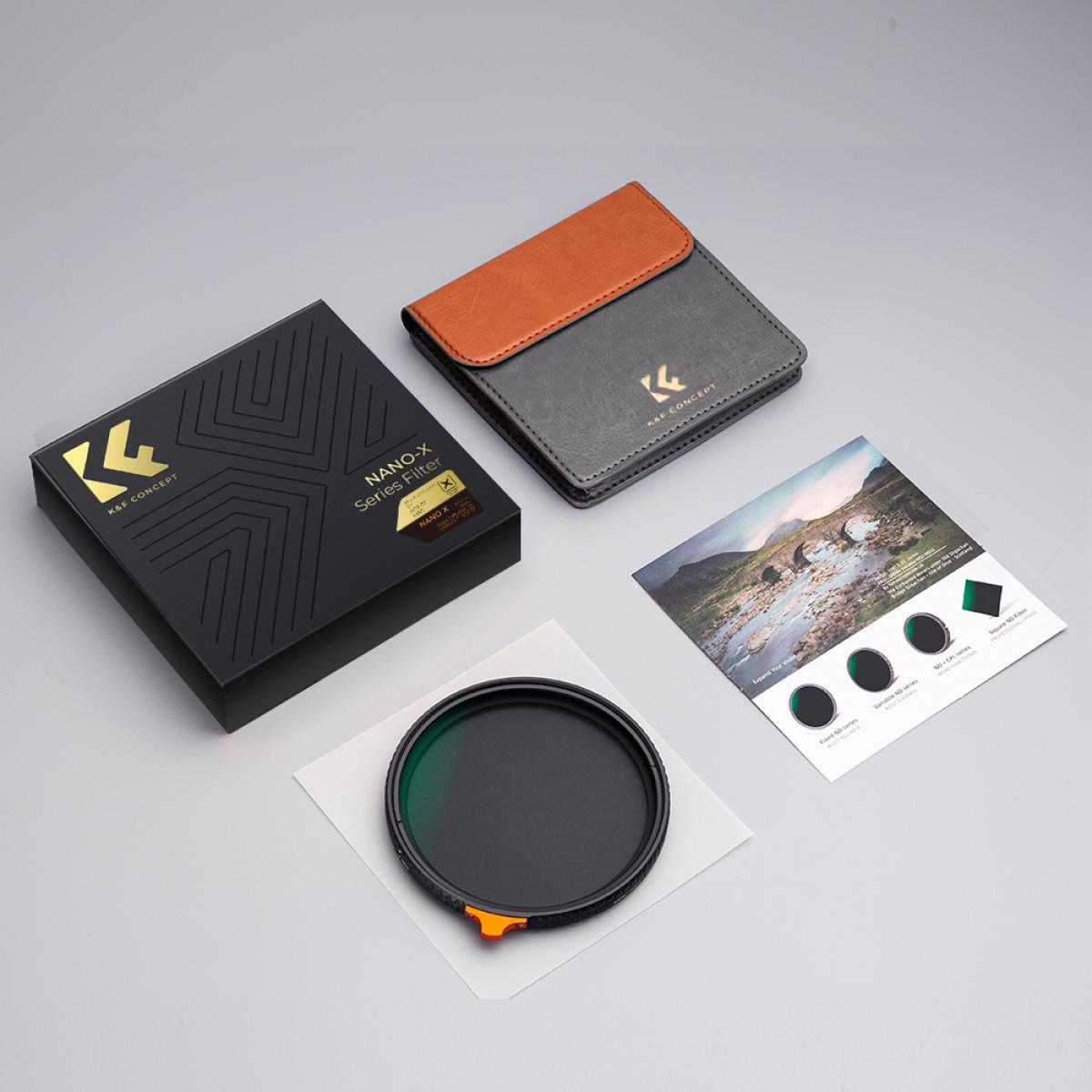 Rating

20 reviews.

65 reviews.

98 reviews.

116 reviews.

4 reviews.

32 reviews.
Price

£159.99

£79.99

£129.99

£64.99

£139.99

£73.99

£129.99

£58.99

£129.99

£66.99

£45.99
Model
KF01.1816
KF01.1088
KF01.1484
KF01.1064
KF01.1854
KF01.1080

Product

0.2%
0.2%
0.2%
0.2%
0.2%

size

82mm
82mm
82mm
82mm

Filter Material

Japanese AGC Glass
Japanese AGC Glass
Japanese AGC Glass
Japanese AGC Glass
Japanese AGC Glass

Multi-Coating

28
28
28
28
28

waterproof

√
√
√
√
√

scratch-resistant

√
√
√
√
√

HD

√
√
√
√
√

Transmittance

∕
0.84
∕
∕

Antireflection

√
√
√
√

Filter Thickness

9.3mm
3.3mm
7.3mm
7.3mm

Ring Material

Aviation aluminum alloy
Luchtvaart aluminium legering
Aviation aluminum alloy
Aviation aluminum alloy

Screen

Nano-X series
Nano-X series
Nano-X series
Nano-X series
Nano-X series

zoom range

Video Shooting/ Landscape Photograhy
Video Shooting/Potrait Photograhy
Video Shooting/Landscape Photograhy
Video Shooting/Landscape Photograhy
Video Shooting/Landscape Photograhy

Resolution

Remove glare/No X cross/ Light reduction effect
Soft highlight
No X cross/Light reduction effect
1 Second Switch/No X cross/Light reduction effect
No X cross/Light reduction effect

light source

0.3 to 1.5(1 to 5 Stops)
0.3 to 1.5(1 to 5 Stops)
0.3 to 1.5(1 to 5 Stops)
0.9 to 2.1(3 to 7 Stops)
beautiful diffusion
Similar to the expensive Pro-Mist filters, this gives videos and photos a more cinematic glow as it adds a slight haze to the image. The filter gives the highlights a fog-like effect without sacrificing sharpness and also smooths out skin tones. Overall nice filter that fits and protects the camera and is best to have than use a cheap UV filter. The glass won't stick to oil or fingerprints, so you don't have to keep wiping it down.
20/10/2021
Cool filter
I am generally satisfied with this filter from K&F, it makes it possible to filter light sources at night and create a pleasant atmosphere during the day. I use it with Xpro-1, which is combined with the film playback of a digital camera.
19/10/2021
Excellent spread at an excellent price
The Black Fog filter is designed to give images, especially videos, a dreamlike look by creating a "glow effect" across the entire image. The hard image edges are softened, but the contrast in the dark areas is largely retained. For best results, you must use this filter, especially near the light source. A subtle halo is added around the point of light.
18/10/2021
Great Filter
Highly recommend and a great bang for the buck. I will be buying again for other lenses.
20/01/2022
Good product
Bought for long exposure works well so far
20/10/2021
There are no faqs for this product.
how to check your lens size
Do You Know How Your K&F Concept Filters be Produced? | One-day Tour in Production Line
K&F Concept Black Diffusion 1/4 & ND2-ND32 2-in-1 Filter