K&F Concept Microfiber Cleaning Cloths - 10 Pack Lens Cleaning Cloth for Cleaning Camera Lenses, Glasses, Screens, Cameras, Eyeglasses, LCD TV Screens, Tablets Washable
To
United Kingdom and Ireland
Expedited Free Shipping
3-5
business days
K&F Concept Microfiber Cleaning Cloths - 10 Pack Lens Cleaning Cloth for Cleaning Camera Lenses, Glasses, Screens, Cameras, Eyeglasses, LCD TV Screens, Tablets Washable

SKU.1597

SKU:

SKU.1597

9.99

https://www.kentfaith.co.uk/SKU.1597_kf-concept-cleaning-cloths-dust-free-cleaning-cloths-14-14cm-10-pack
Buy 2 get 5% off, Buy 3 get 10% off, buy 4 get 15% off
Features
* 【Premium Microfiber Cloths】Use optical microfiber cleaning cloth to ensure that the lens/filter and other optical instrument coatings are not hurt, do not drop dust, and prevent secondary pollution.c
* 【Small vacuum packaging】Each pack of dry cleaning cloth comes in their own vacuum bag, make it portable, clean and sanitary; Laser fuse sealing edge is tight and does not drop dust. Size:15X15 cm.
* 【100% safe and clean delicate surface】: No lint, no streaks and no scratches, jagged and fused edges are specially designed for cleaning, and no loose threads or rough edges will be found.
* 【Safe To Use Anywhere】: Can be used on touch screens, camera lenses and filters and any delicate surface like LCD screens, smart phones, glasses and spectacles, etc. Stores perfectly flat in your tablet case without adding any bulk. Awesome for a camera bag, purse, or eyeglass case.
* 【RE-USABLE and LONG LASTING】: These cloths can be used repeatedly. You'll save money and cut down on household waste. Gift Guide for Valentine's Day Shoot.
Shipping
To
United Kingdom and Ireland
Expedited Free Shipping
3-5
business days
Sale
Buy 2 get 5% off, Buy 3 get 10% off, buy 4 get 15% off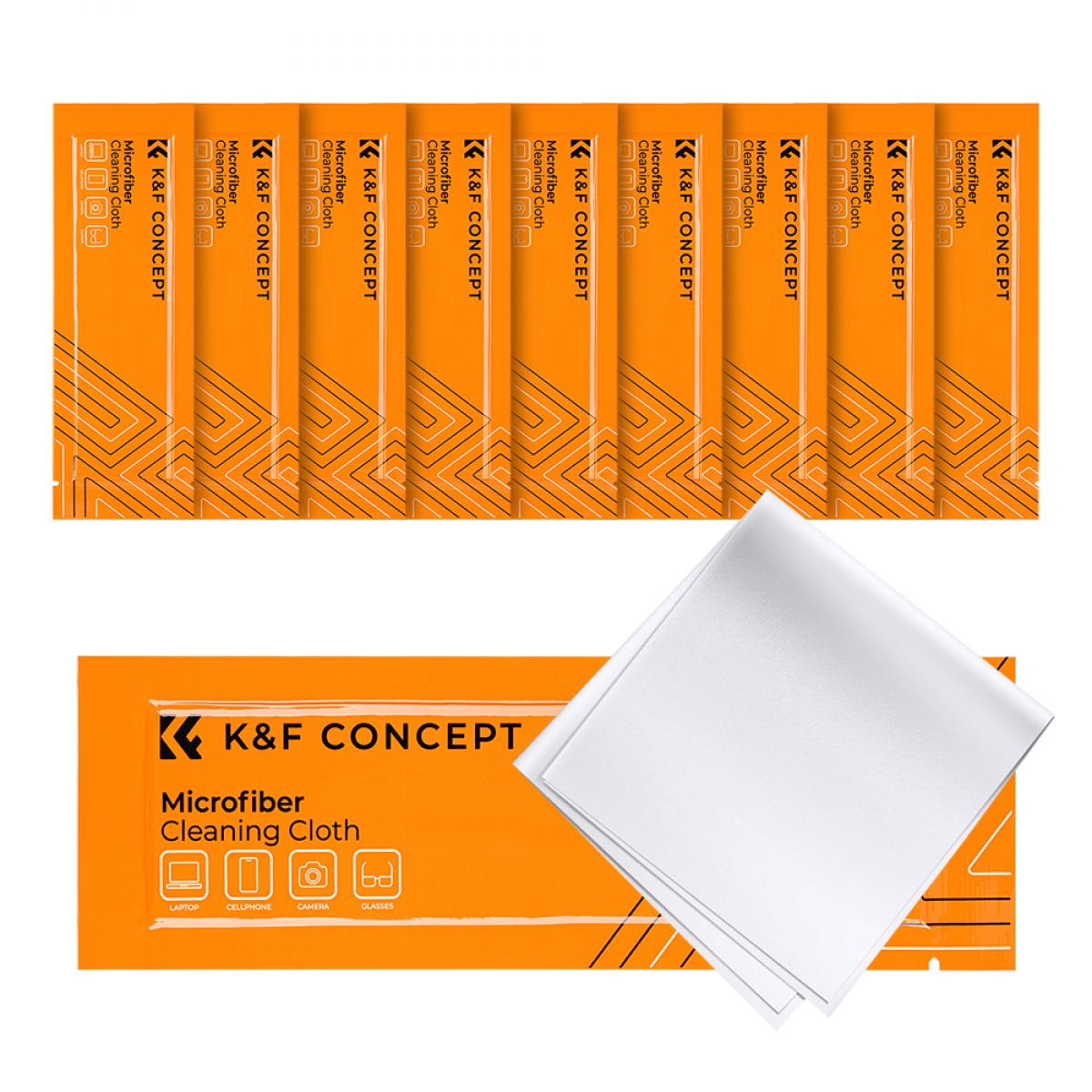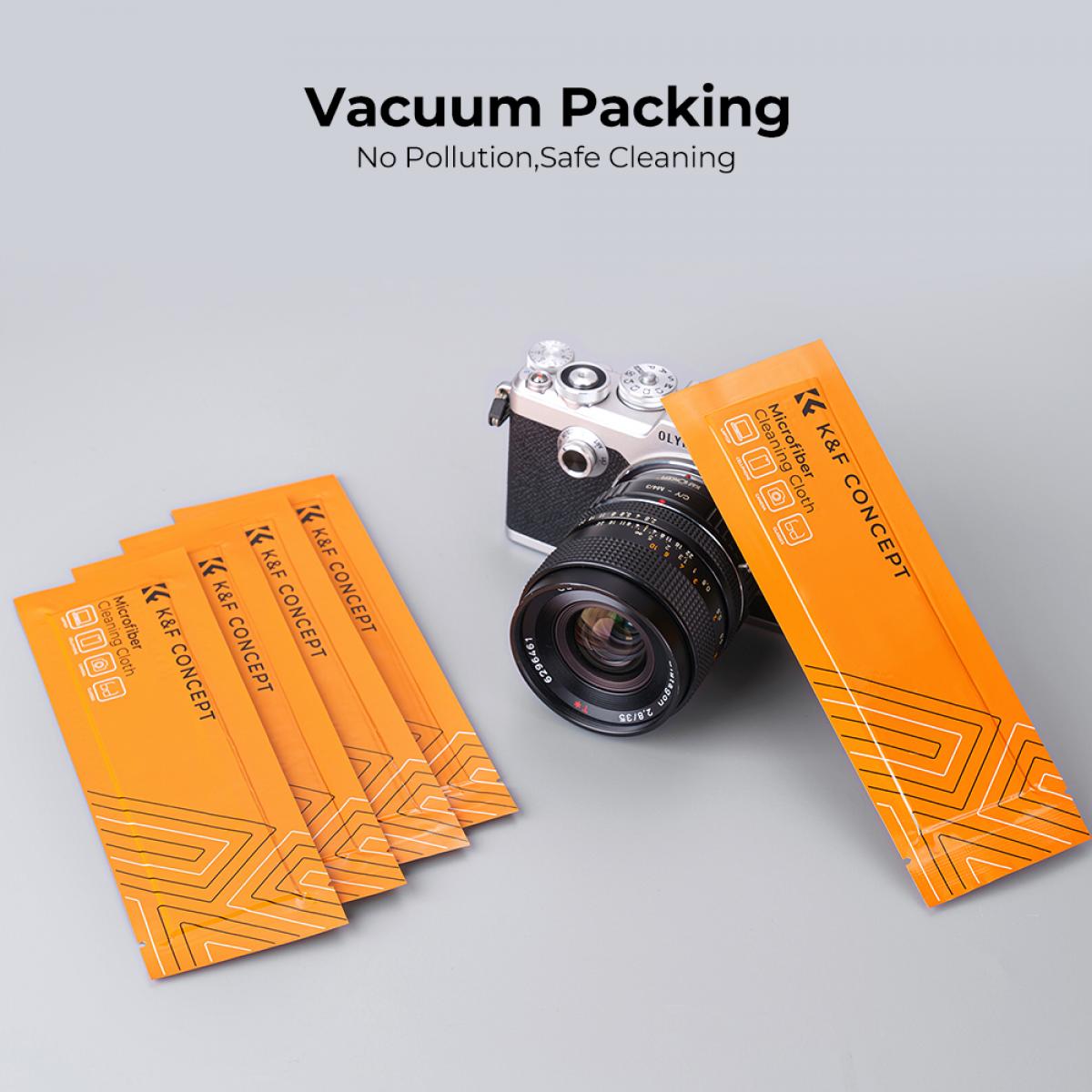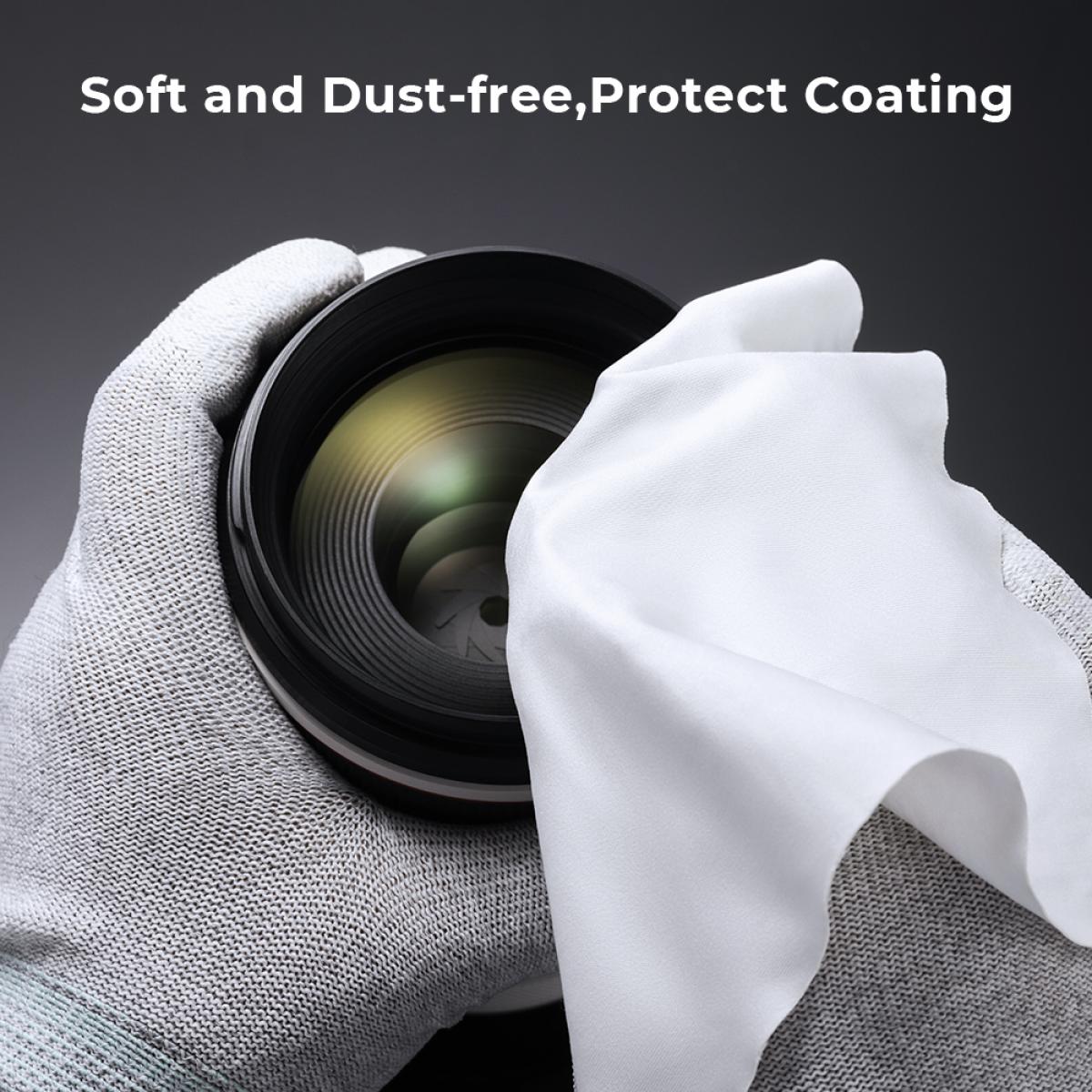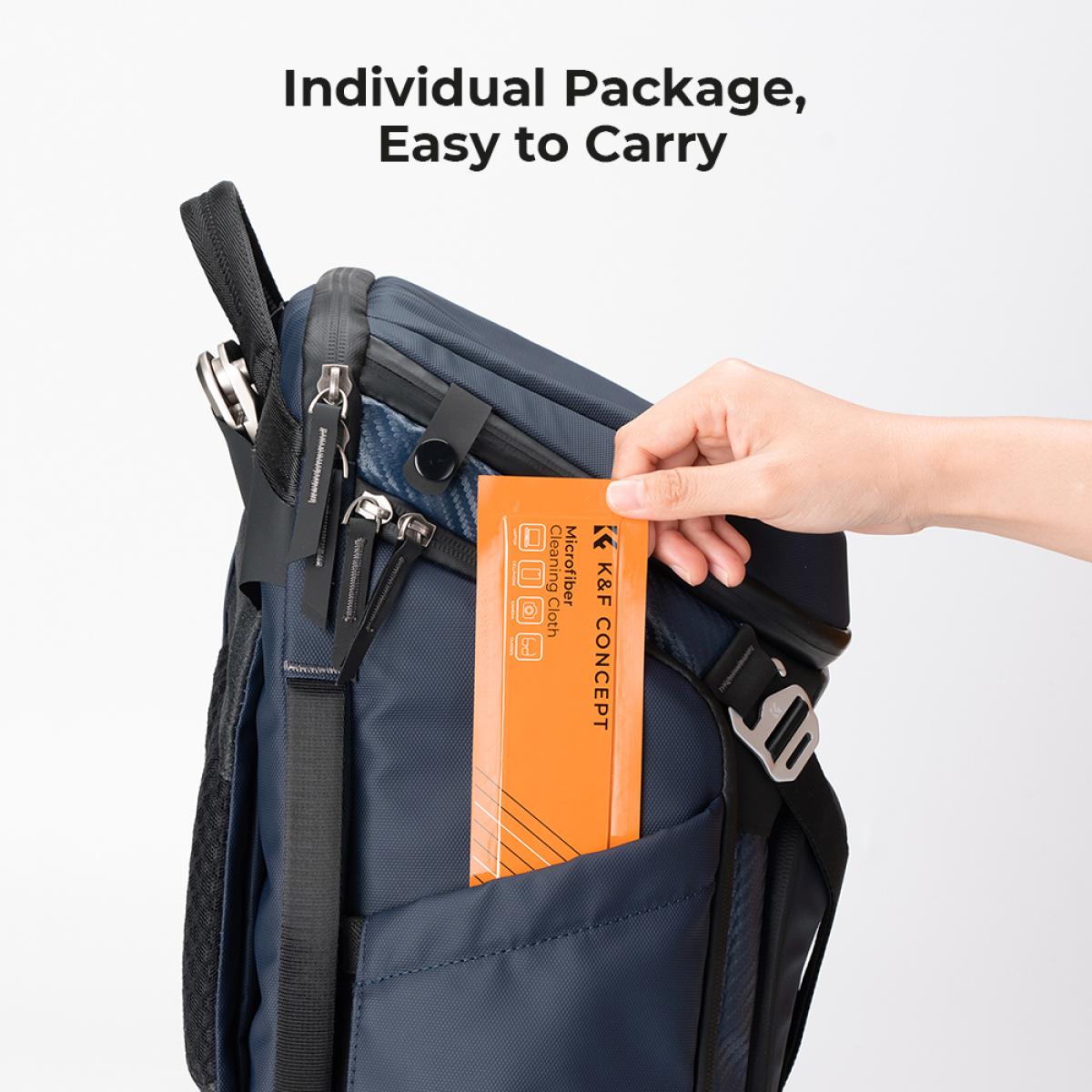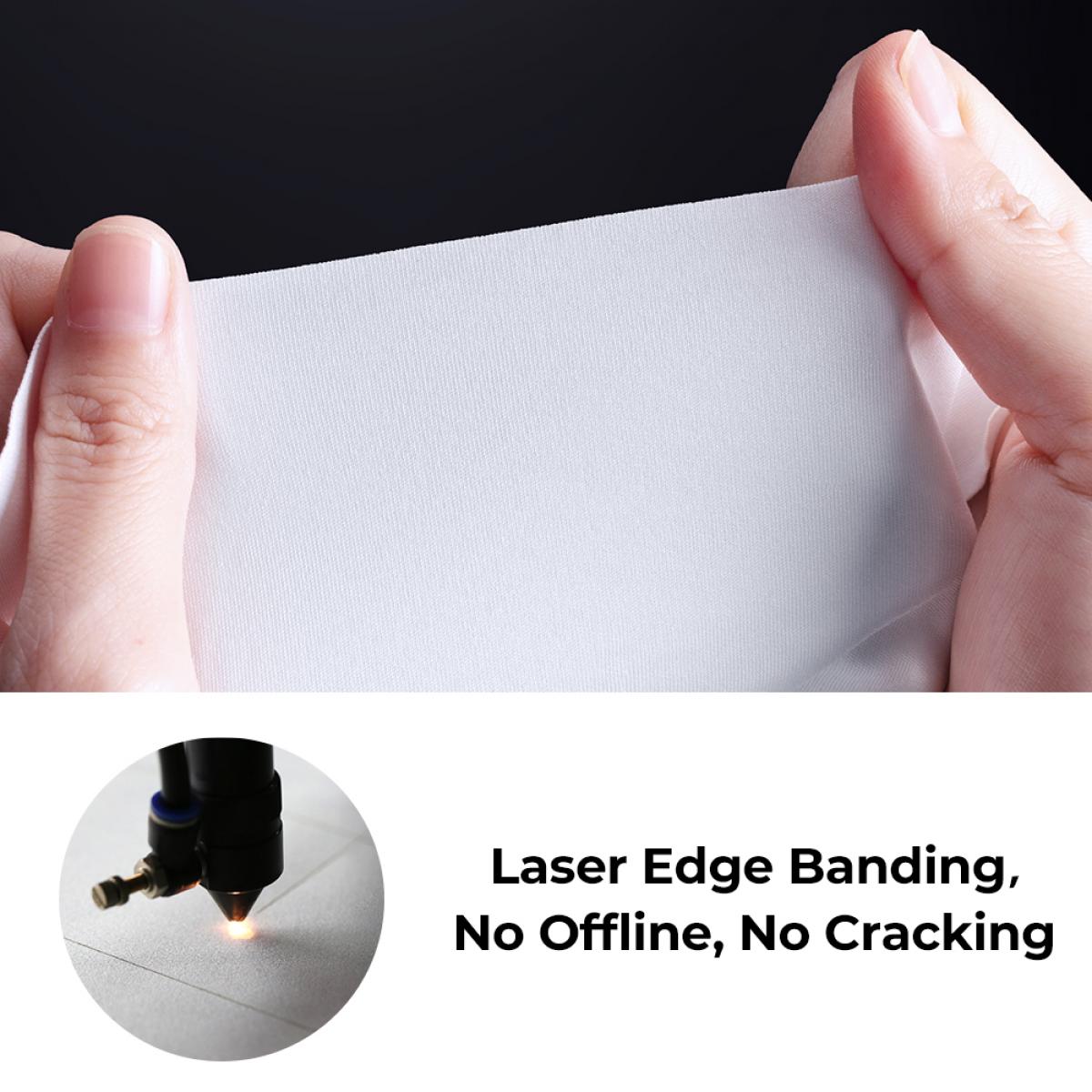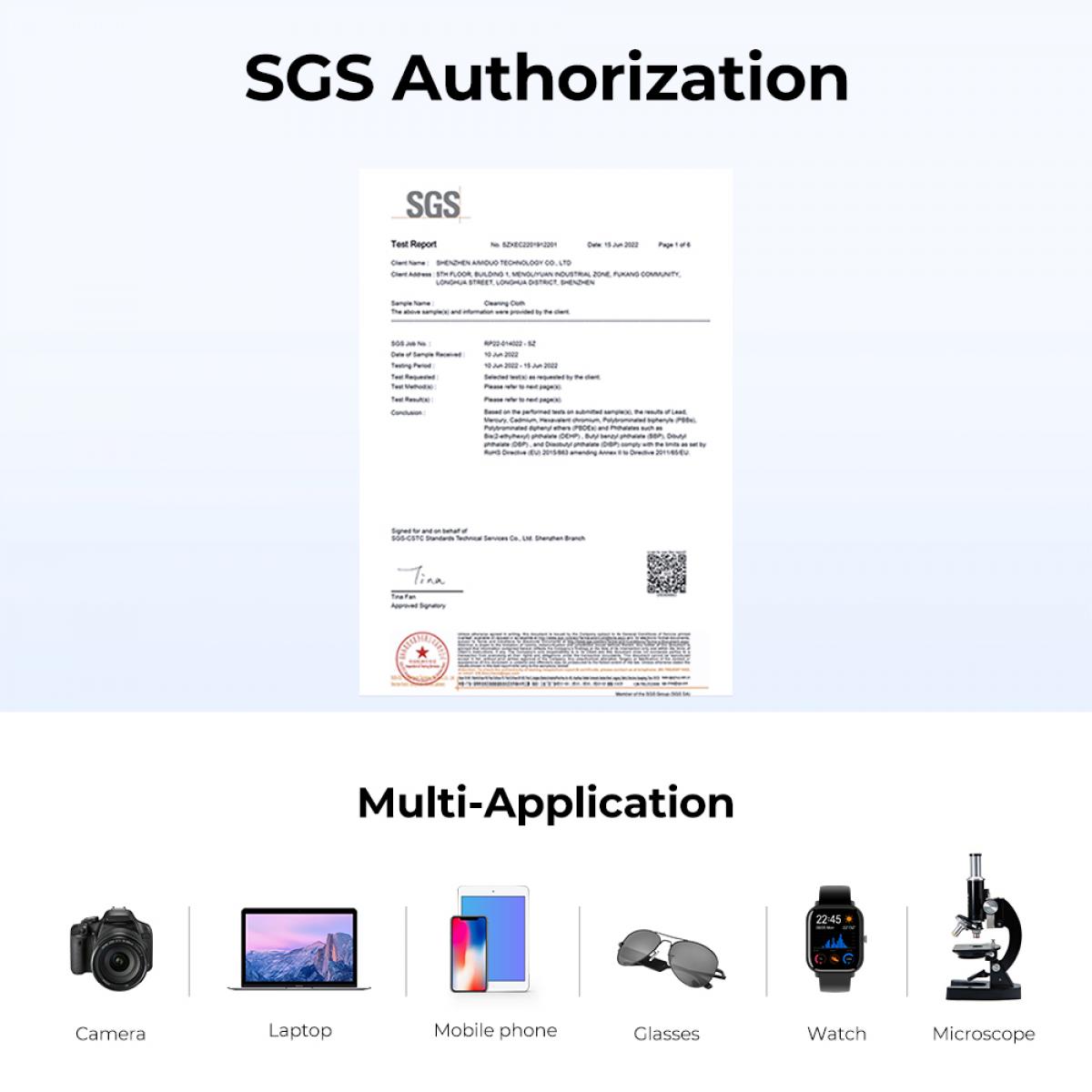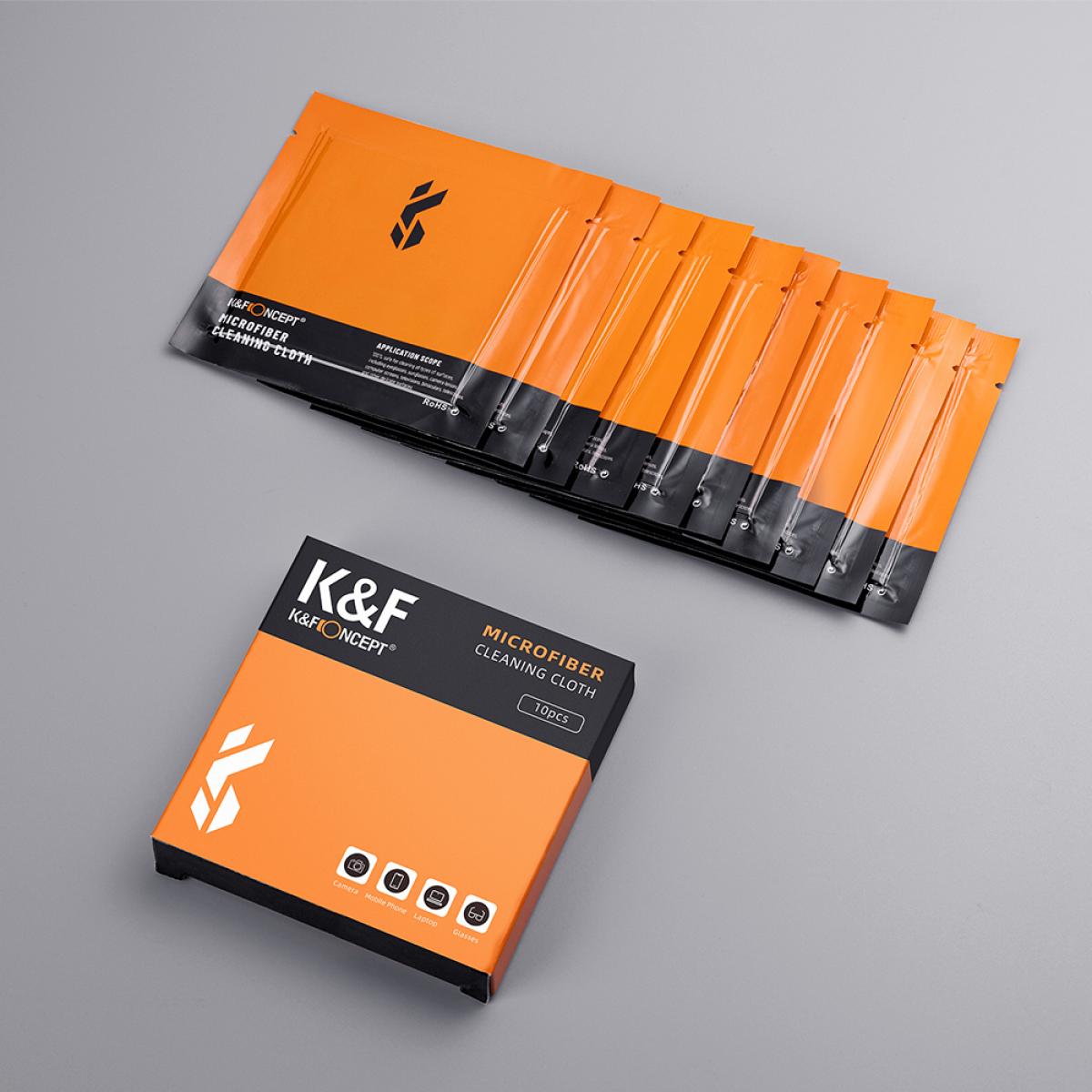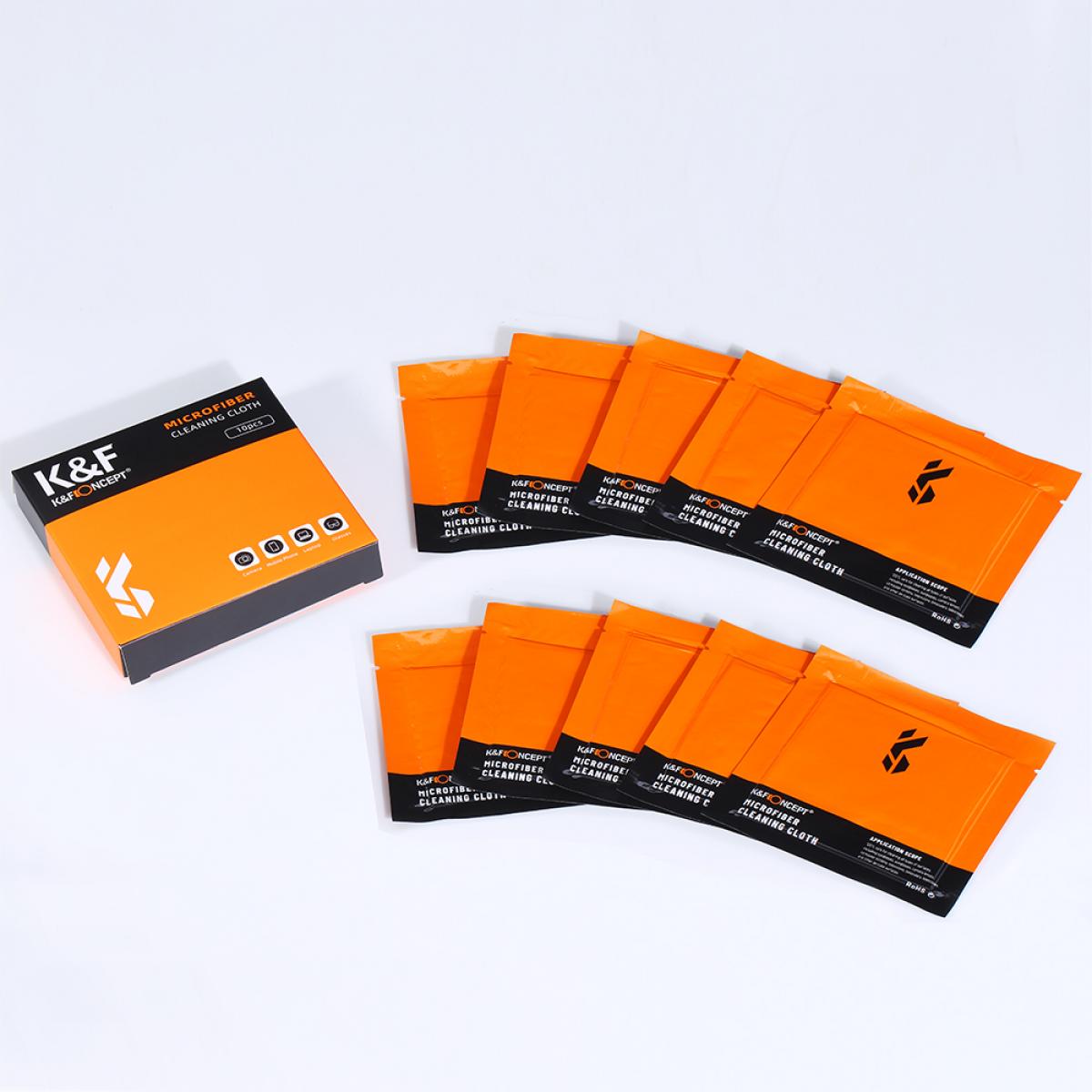 Great backup clean cloths
I didn't know I needed separately packaged cleaning wipes until I tried to clean my lens with a cloth that had been sat in my bag and got dirty over time.These are perfect to keep on hand in your bag ready to break open when your normal cloth gets dirty for whatever reasonI have given out my spare ones to friends and family with cameras and glasses.Invaluable. Highly recommended.
23/09/2020
Love the packaging
Packed well and delivered quickly.You can never have enough cleaning clothes when you are out and about. I bought these for cleaning camera equipment, prescription glasses, and sunglasses.I love the fact that each and every cloth is wrapped individually ensuring these are not getting dirty while stuffed somewhere in the camera bag. Once you open the vacuum-sealed packing, there is a clean white microfiber cloth inside.Overall good quality cloth and great packaging.
29/07/2020
Excellent value
Excellent value
13/10/2020
excellent for specs
they just work really well, no streaks crystal clear. will buy them again
08/10/2020
Handy to have in camera bag,car,video cam.
Just as advertised and so hand to have in camera bag. Packaged in little pouch.
04/10/2020
These images belong to K&F Concept end users.
A
I just hand-wash them in a gentle soap and they seem to be fine so far.
A
Just says 100% microfibre but they are great.
how to check your lens size