Metal detector, IP68 waterproof, 10 inch detection disk, with higher precision and Stong mode
£97.99
£122.49
20% OFF
VAT free
New customer gift package
FREE Shipping to United Kingdom,Ireland,India,gibraltar,
malta,cyprus,South Africa,
CaymanIslands
Brand:

K&F Concept

Buy K&F Concept metal detector, ip68 waterproof, 10 inch detection disk, with higher precision and stong mode online, £97.99 free shipping to UK.

GW50.0069

SKU:

GW50.0069

97.99

https://www.kentfaith.co.uk/GW50.0069_metal-detector-ip68-waterproof-10-inch-detection-disk-with-higher-precision-and-stong-mode
Features
* Easy to use: The metal detector weighs only 2.31 pounds, which is lighter than other metal detectors. The ergonomic handle design makes it very suitable for all day use, and the adjustable height (41.3 "to 47.6") makes it suitable for adults and children. The intuitive LCD display allows you to easily view the detection mode, sensitivity level, battery condition, and volume level. If you want to detect metal in the dark, you can also light up the screen;
* Four detection modes: The metal detection machine can detect metals in all metal mode, including iron, aluminum, gold, bronze, silver, and other items. The DISC and NOTCH modes allow you to ignore unnecessary metals, thereby improving detection efficiency. Then, you can accurately locate the position of the target in P/P mode;
* IP68 waterproof and large detection panel: the underwater metal detector is IP68 waterproof device with a 10 inch large detection panel, which greatly improves the detection efficiency. Advanced DSP chips make it more accurate than other chips, allowing you to detect depths up to 10 inches, which means you can take it to rivers or beaches to explore hidden underwater treasures; (Note: The control box is not waterproof)
* Advanced chip and 10 inch detection depth: this metal detector now uses the most advanced chip to enhance the automatic balance technology of the detection panel, which can detect up to 10 inches of underground depth. Whether you are a beginner or an advanced metal detection machine, the GC-1037 metal detection machine will be a must-have choice this summer;
* [Best gift idea] Whether you are a beginner or a treasure hunter, this metal detector will bring great fun and is definitely a first-class gift for adults and young people. Portable design allows you to carry it on vacation and travel.
Shipping
FREE Shipping to United Kingdom,Ireland,India,gibraltar,
malta,cyprus,South Africa,
CaymanIslands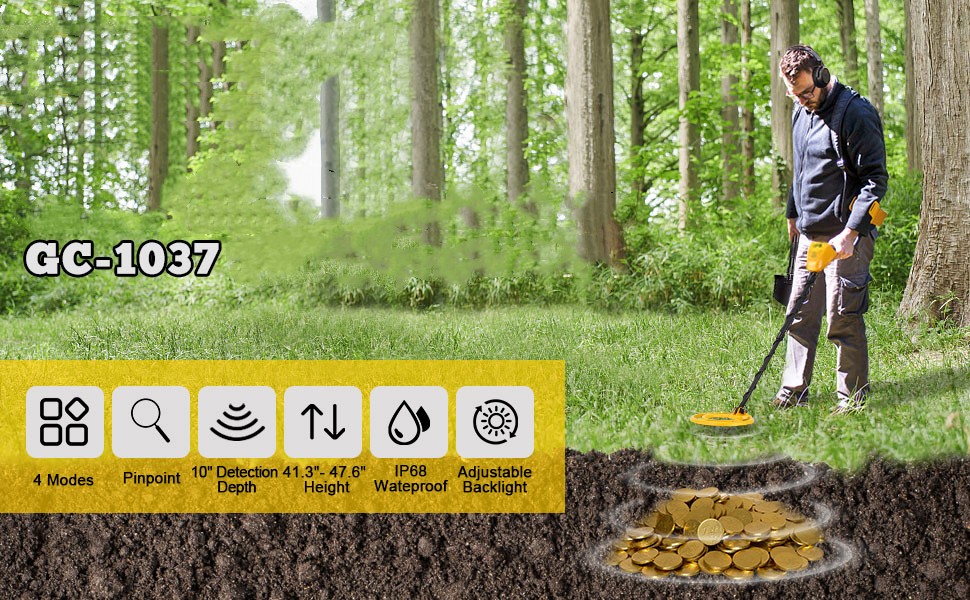 All Metal Mode - the metal detector notifies you whenever it sees any metal. Disc Mode - you can utilize this metal detector to discriminate against other types of metal for a specific one. Notch mode - press "NOTCH", then press "+" or "-" button to select the target to be notched(eliminated). And you can simply eliminate the metal you don't want through Discrimination Mode & Notch mode. P/P Mode - you can pinpoints the location of target accurately in P/P Mode.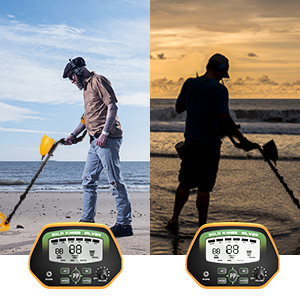 Adjustable Light
GC-1037 Metal Detector has 0-9 level light,you can more clearly detect the metal treasure adjusting the brightness of metal detector screen whether day or night. Note: Two 9v batteries are not included.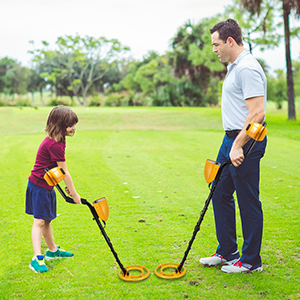 Adjustable Height
Our metal detector can be adjusted from 41.3 to 47.6 inches, enough to fit any height.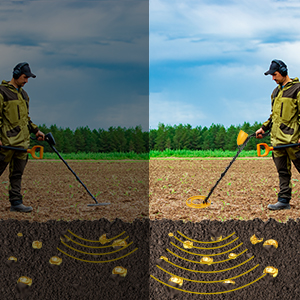 20% Deeper Detection
Due to the 10"search coil of RM RICOMAX Professional Metal Detector GC-1037 makes it has 20% deeper detection depth ( up to 10 inches) than others.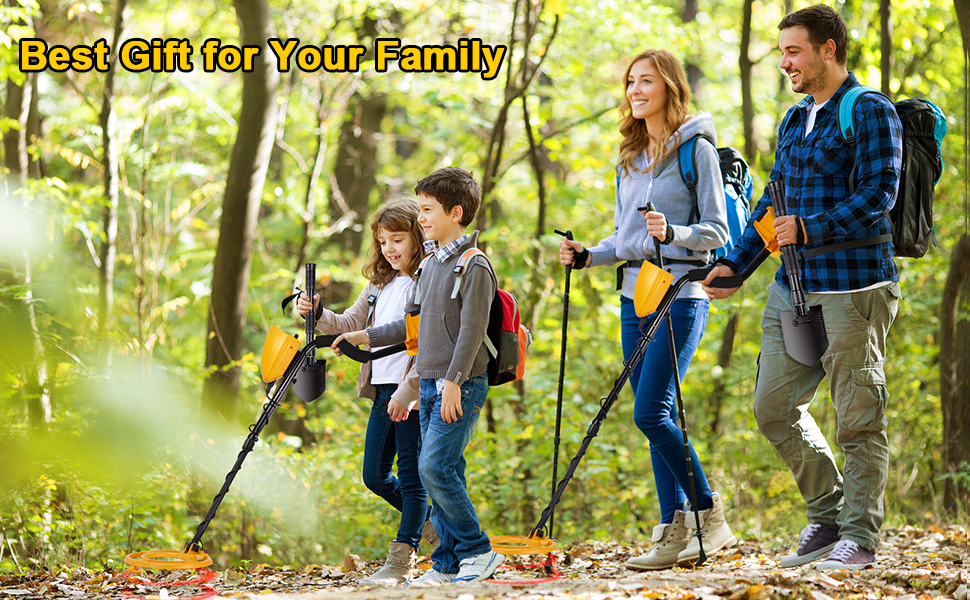 IF YOU COULDN'T DETECT THE TARGET OBJECT ---Sometimes the detecting may be restricted by some factors: 1.The depth of the target. To detect the target deeply buried, you can adjust the SENS to a high level depending on the depth of the target. 2.The size of the target. Sometimes tiny iron and steel needles can not be detected, and you can try to increase the sensitivity or lower the DISC numeric value. IF THE METAL DETECTOR DO NOT STOP BEEPING 1.In the area of highly mineralized ground, the detector will sound even if there is no metal. In this case, you can lower the sensitivity or increase the DISC numeric value. Meantime enhance the distance between the search coil and the ground. 2.In the area with trashy metal, you can set DISC numeric value to 50. In this case, most nails and small pieces of iron will be eliminated. 3.Metallic digging tools will also affect the detection if they are near the search coil. So it's better to place them a little far away.
Specification
Search Modes
ALL METAL,DISC,NOTCH,PINPOINT
Function
Pinpoint for locating target accurately
Sensitivity
> 22cm for a US quarter in the air (Adjustable)
Search Coil
245mm elliptical waterproof search coil
Headphone Jack
3.5mm headphone jack
Power
2 x 9V battery (not included)
Product model
GC-1037
Packaging size
43x 29 x 16cm
Packaging weight
1800g
All Reviews
Image

All Star

5 Star

4 Star

3 Star

2 Star

1 Star
There are no faqs for this product.
GW50.0069 Metal detector installation video