Camera Lens Mount Adapter for Pentax PK Munt Lens to Nikon Z6 Z7 Camera
£24.41
£34.03
28% OFF
Inclusive of VAT
&FREE Shipping to United Kingdom,Ireland
Brand:

K&F Concept

30-day refund or replacement,Camera Lens Mount Adapter for Pentax PK Munt Lens to Nikon Z6 Z7 Camera

KF06.368

SKU:

KF06.368

24.41

https://www.kentfaith.co.uk/KF06.368_camera-lens-mount-adapter-for-pentax-pk-munt-lens-to-nikon-z6-z7-camera
Features
• Smooth surface for effortless mount, Made of copper.
• This adapter allows you to use Pentax PK lens to Nikon Z6 Z7 mount camera body.
• Full manual operation, manual focus, infinity focus allowed.
• Red dot identification, precise alignment, easy to install and disassemble.
• If your camera indicated "lens is not properly installed", please modify the camera menu settings. Usually called the release the shutter the lens is not installed", you can modify the settings to allow. Specifically refer to the camera manual.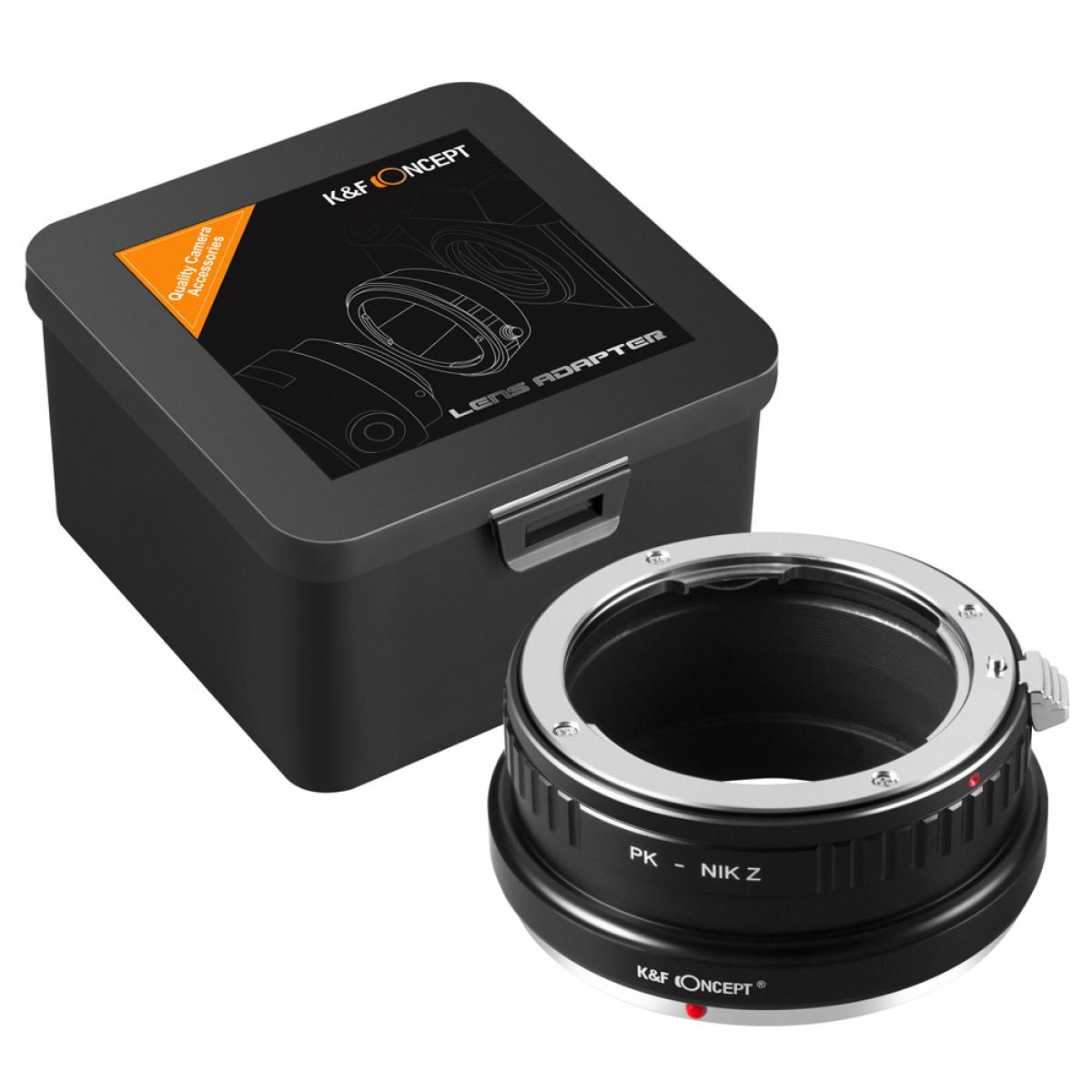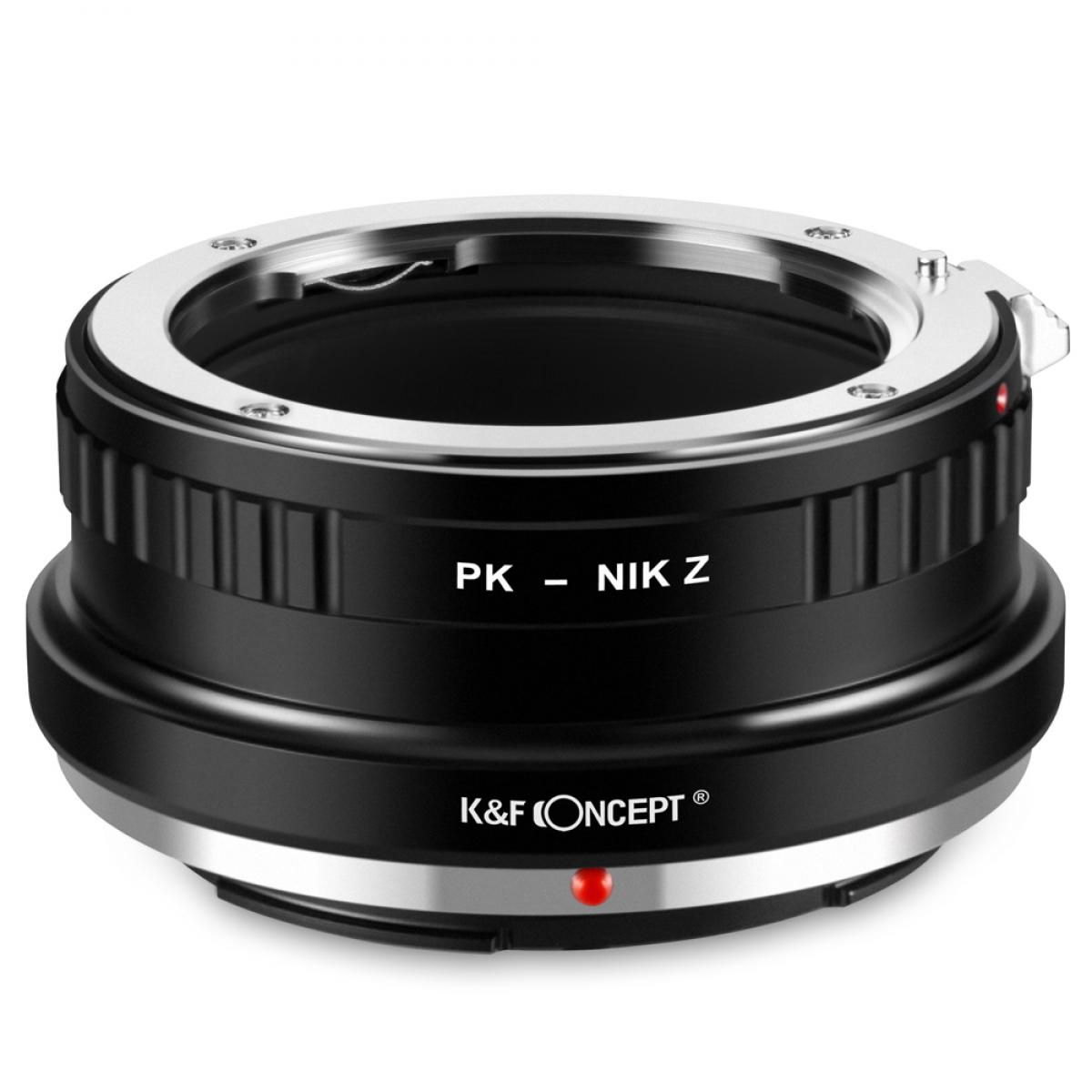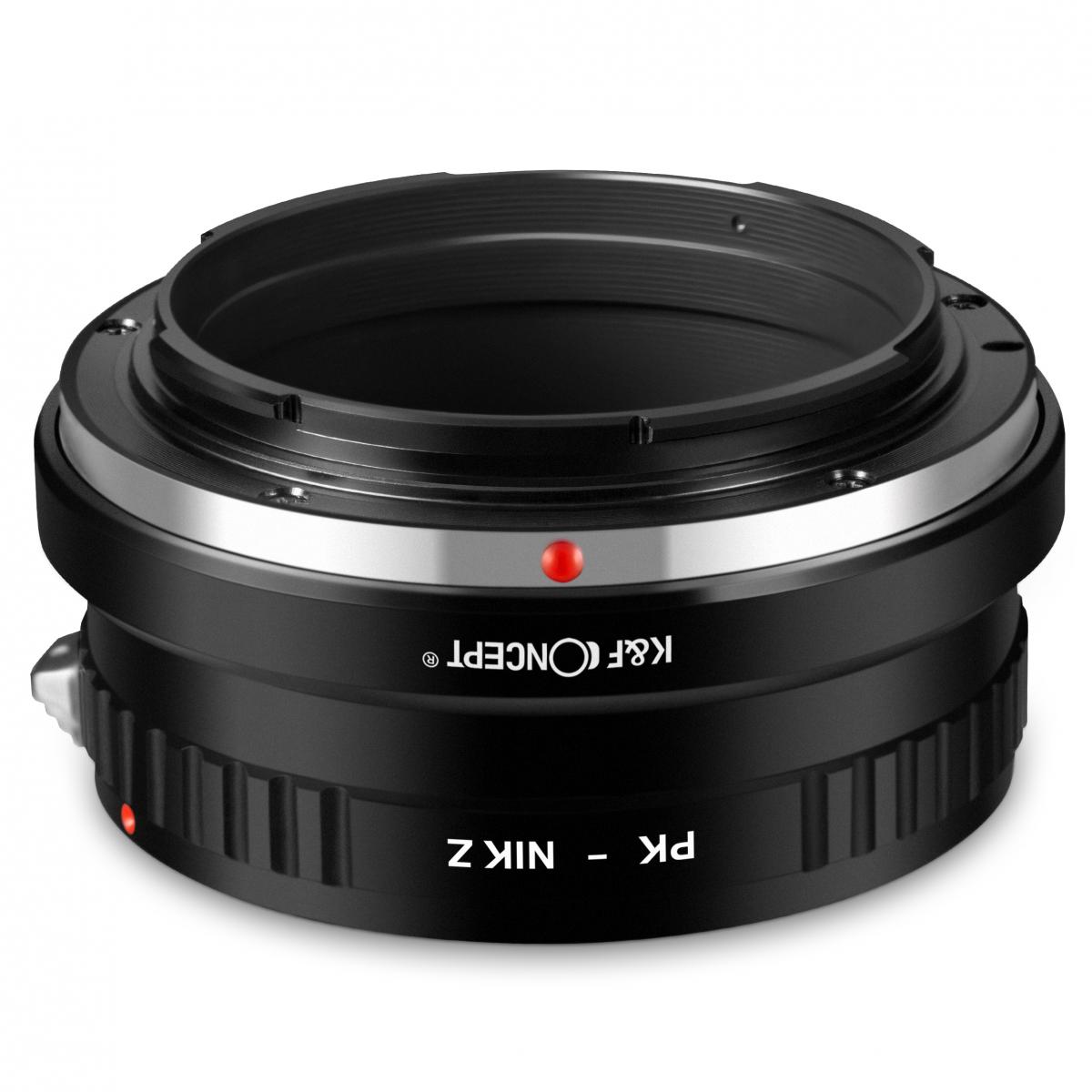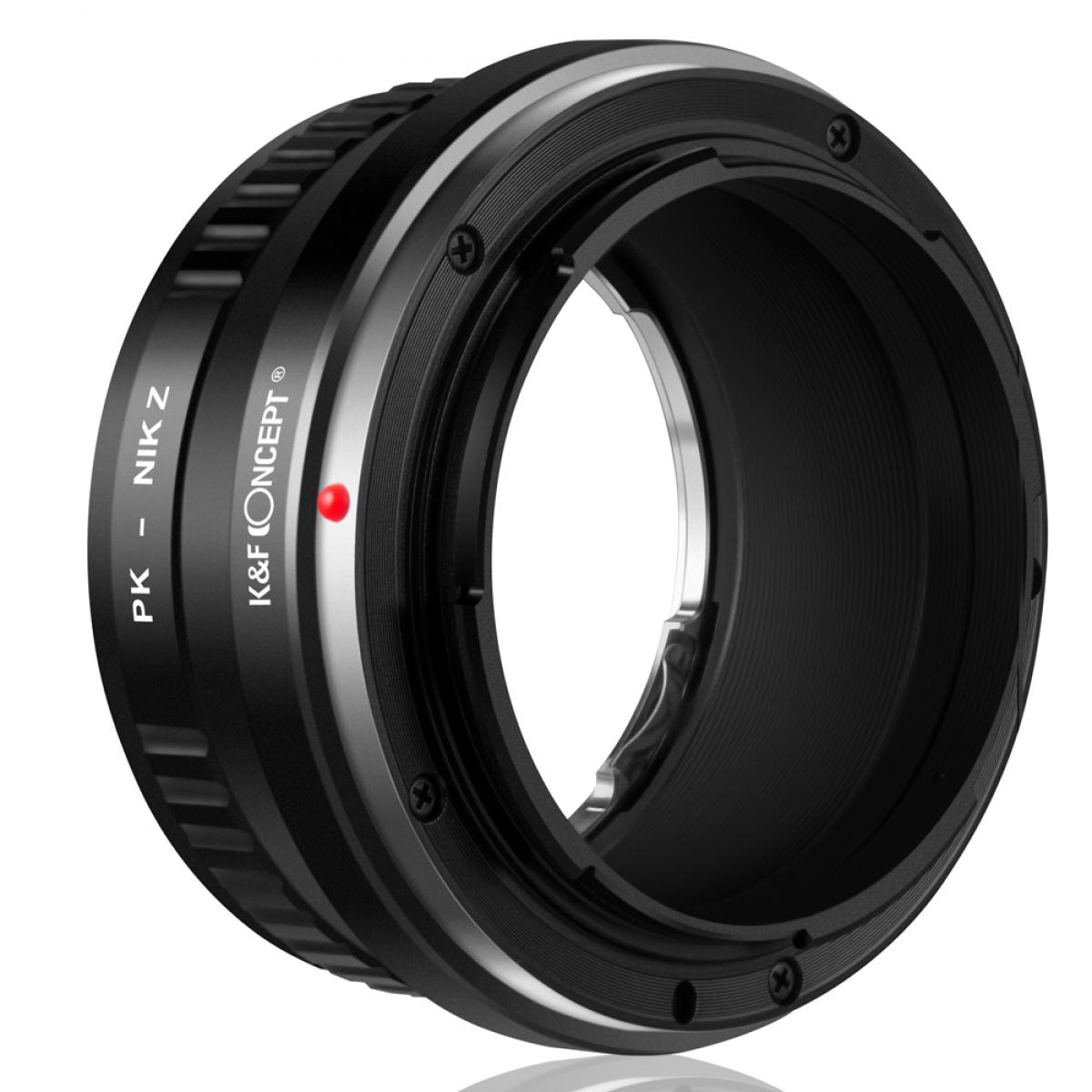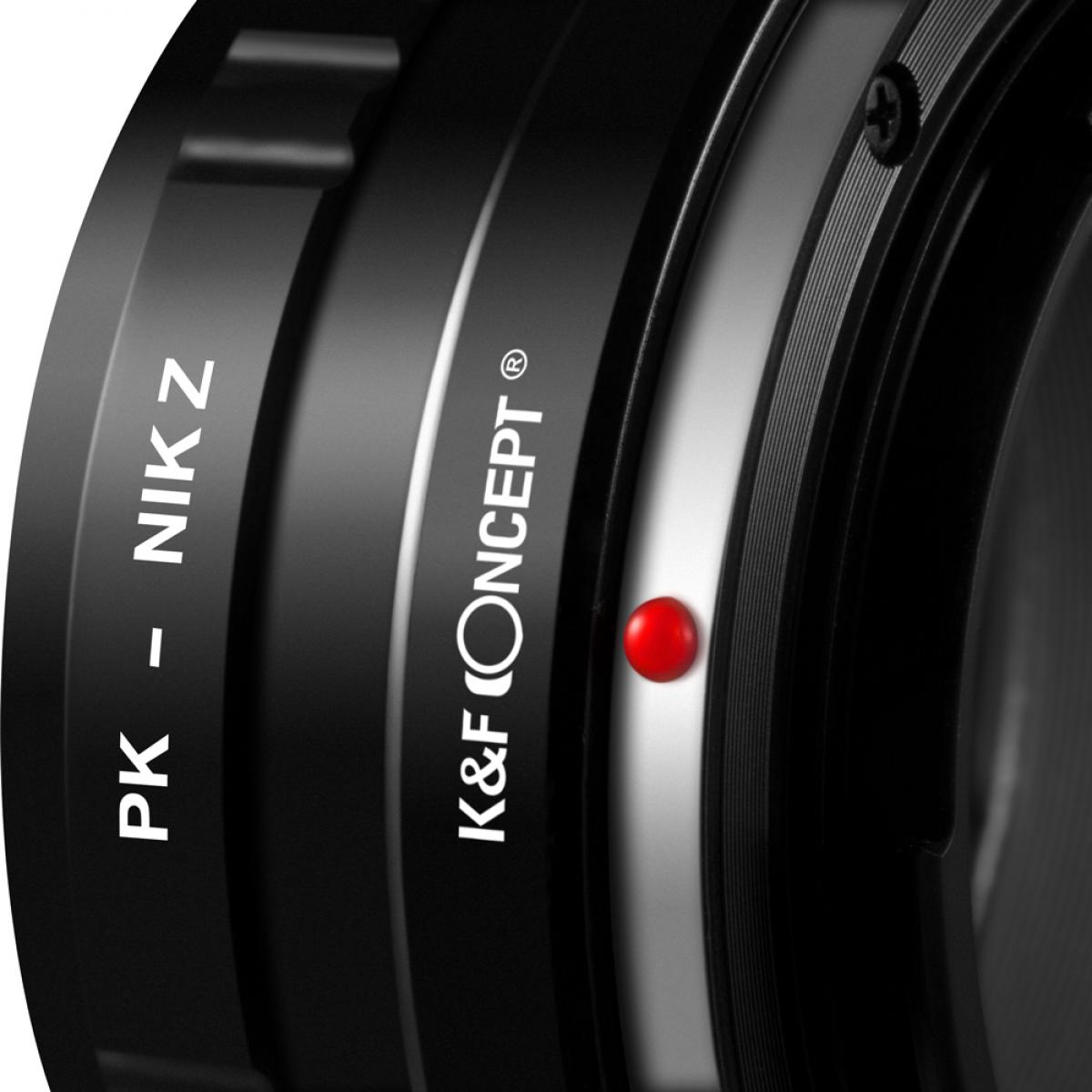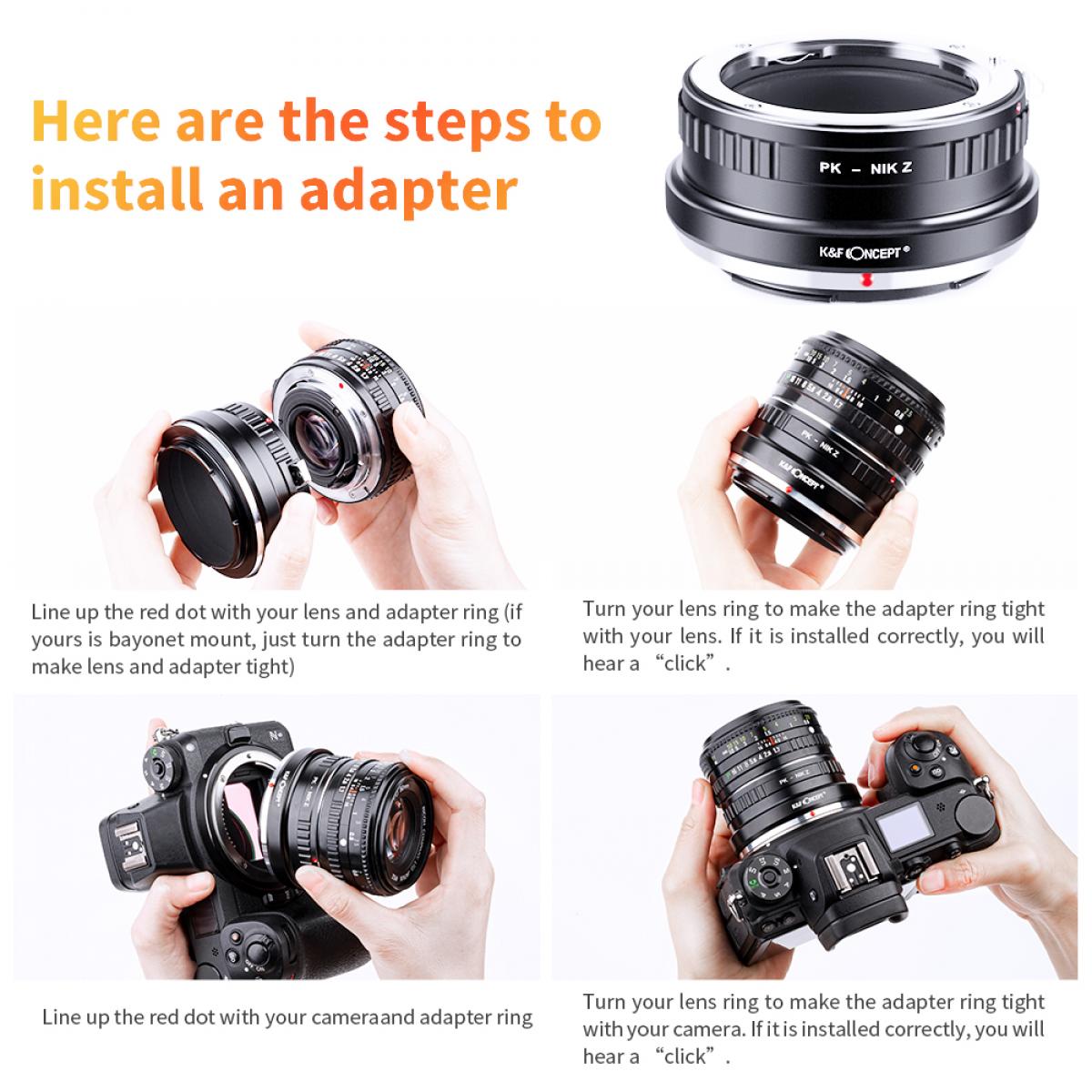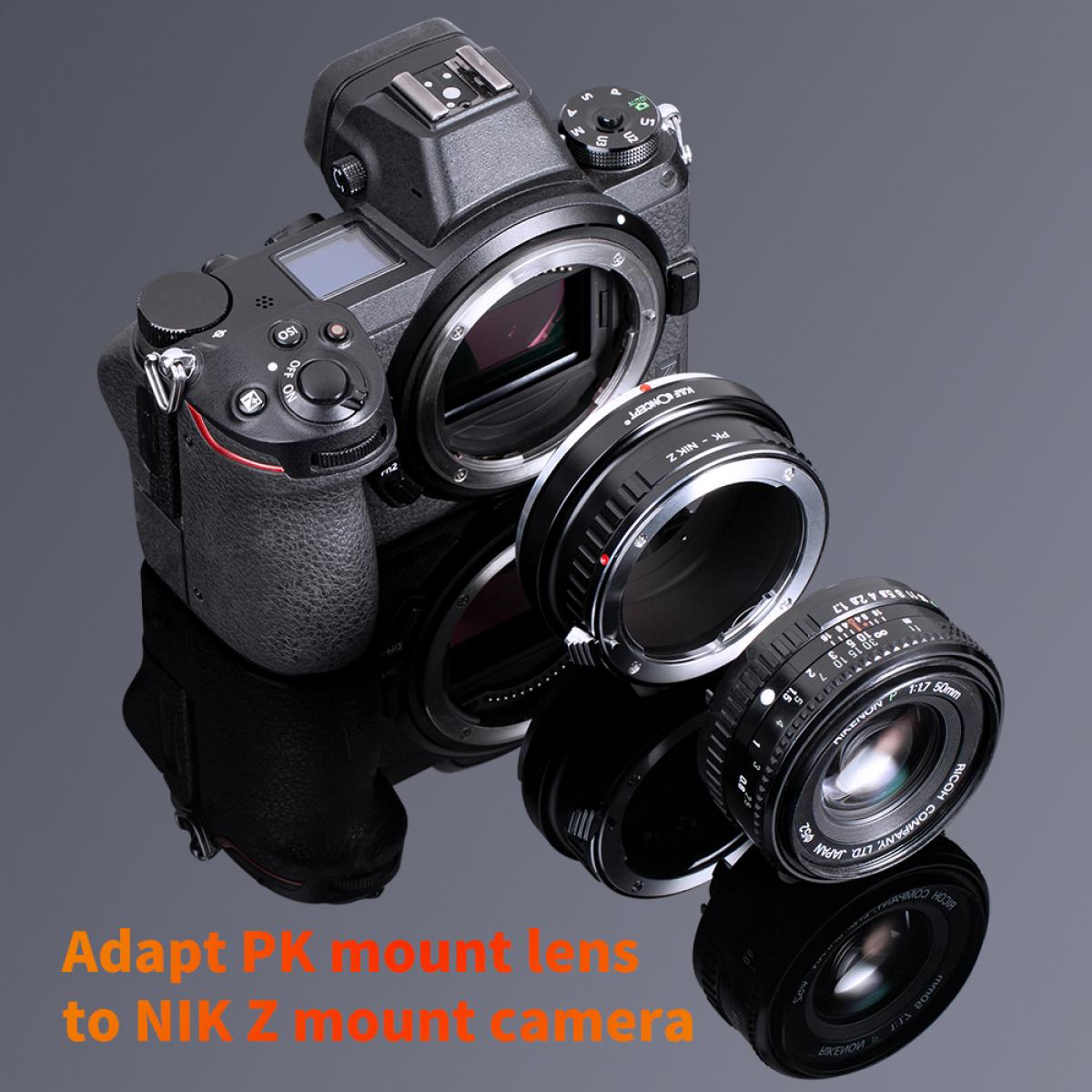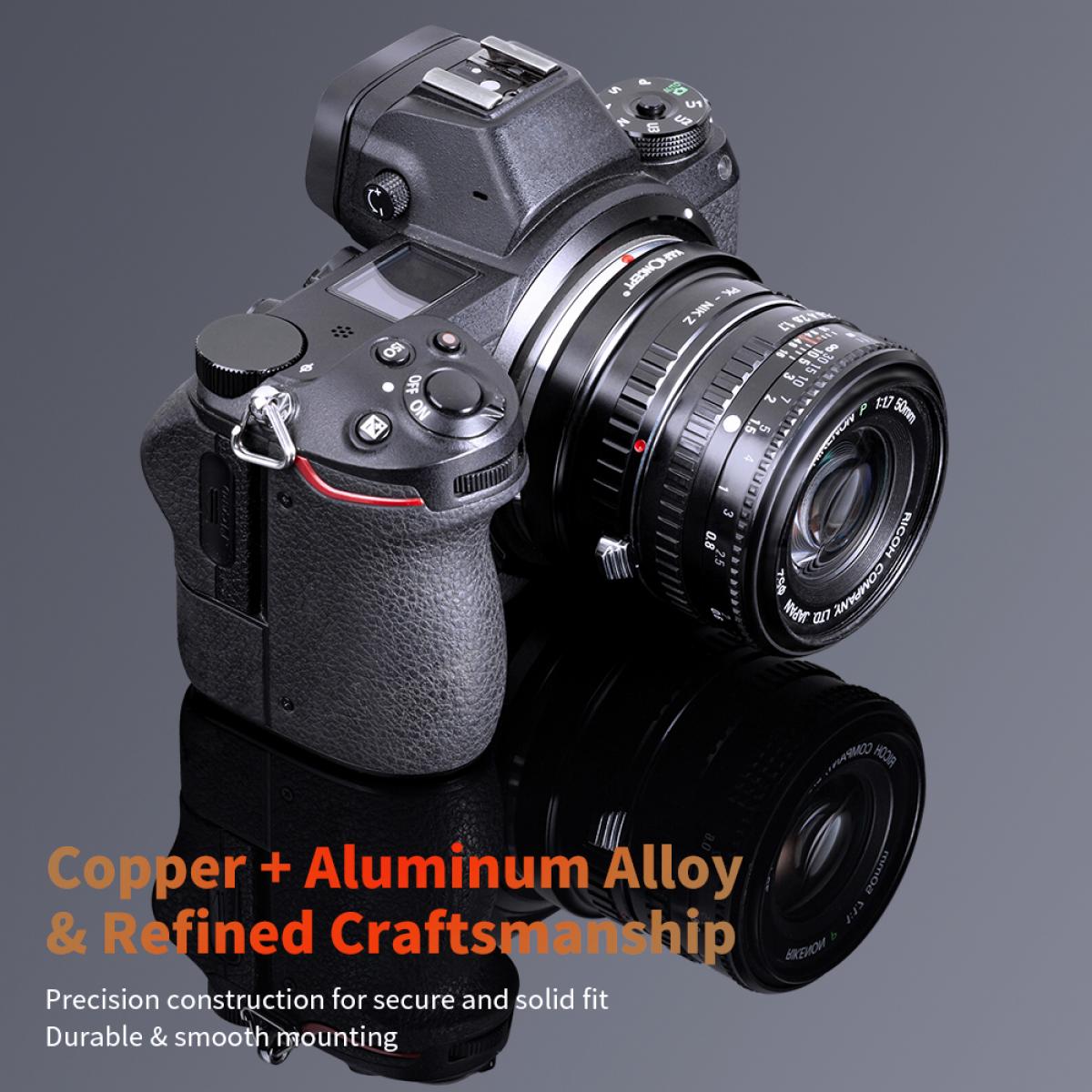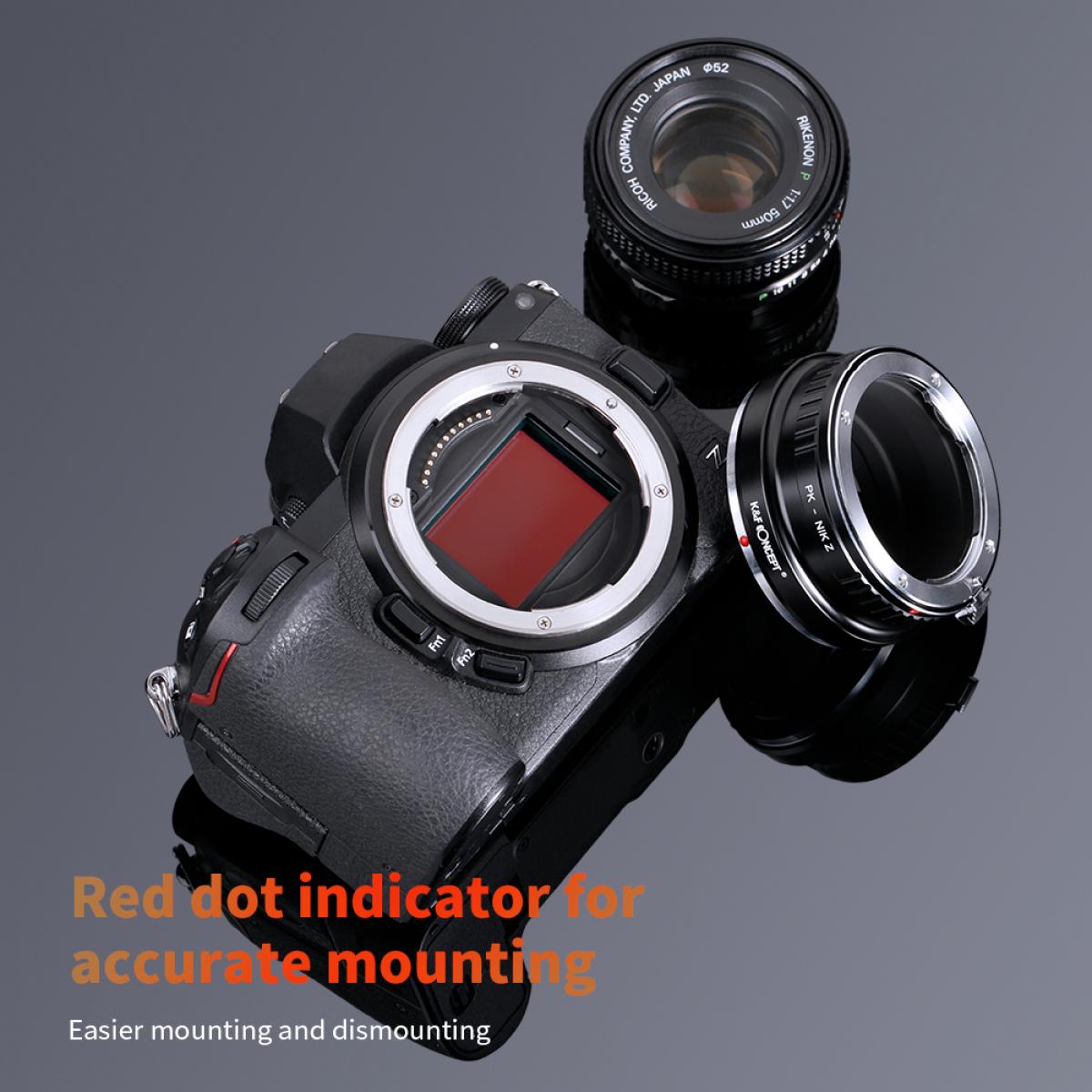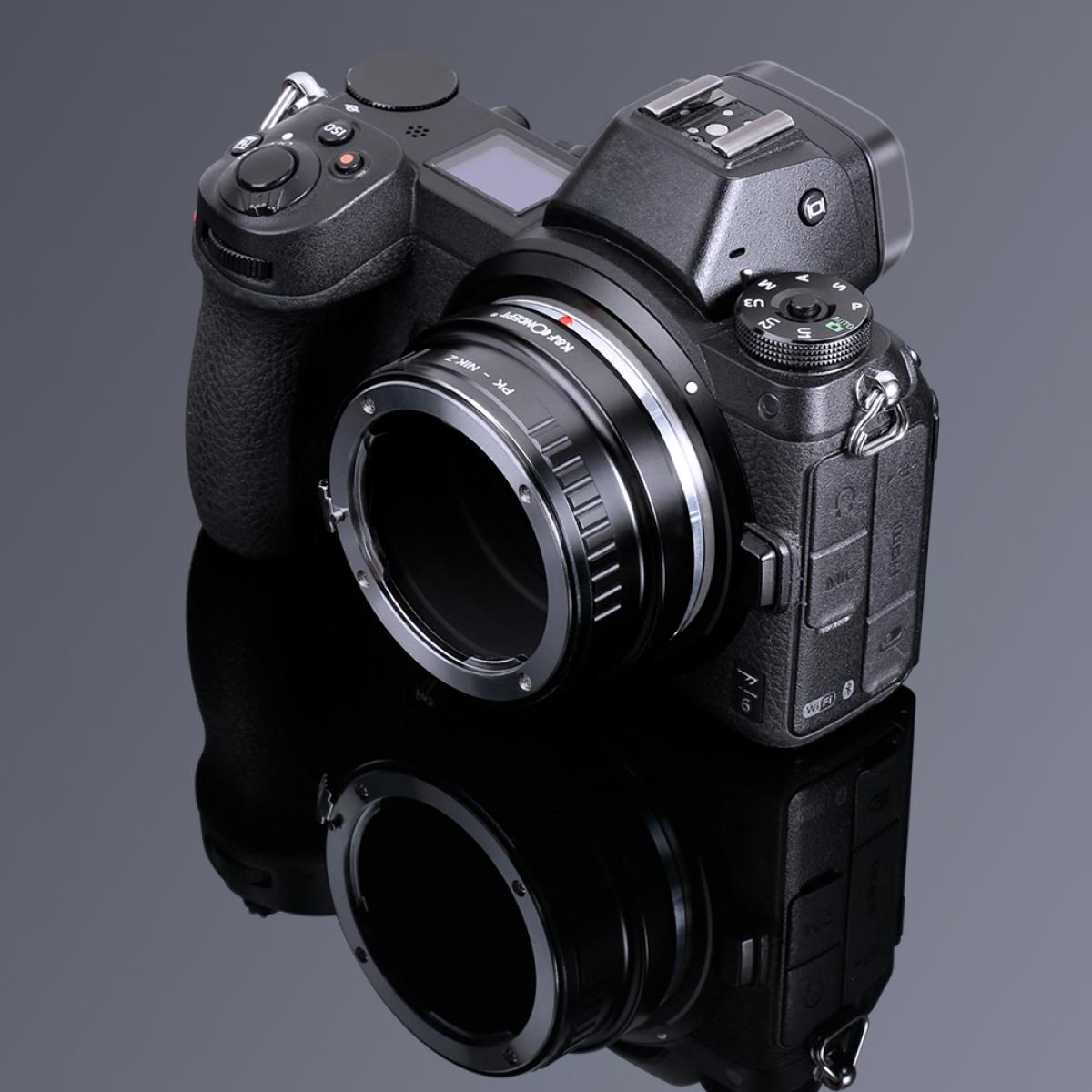 Rating

7 reviews.

15 reviews.

57 reviews.

51 reviews.

24 reviews.

3 reviews.
Price

£34.03

£24.41

£40.99

£14.79

£33.99

£19.99

£33.99

£19.99

£33.69

£14.79

£35.99

£19.23

Model
KF06.368
KF06.132
KF06.077
KF06.059
KF06.060
KF06.443

camera

EOS
M4/3
FX
FX

lens

OM
NIKON
PK
MD
OK for the price.
Delivered promptly in its own little box. It works fine on my Z7. Nice fit without being too slack or tight.
Only 4 stars because
1. It comes without caps. So you can't leave it on your favourite lens all the time unless you purchase an extra Nikon z body cap and z lens cap.
2. It had some dust inside. A brand new product should be spotlessly clean.
24/11/2021
Perfect
Perfect for the job works well and give me infinity focus
17/11/2021
Does the Job.
Bought this for a Z6. Works fine.
11/11/2021
Well built
Item arrived two days early, so bonus points for that.
First impression: it seems well built, sturdy and does what it says on the tin. I can now use my Carl Zeiss Planar T 50mm f/2 on both my Leica M3 and Nikon Z6II. So far, so good. Now if you'll excuse me, I'm going out to use the adapter.
04/11/2021
The adapter is solidly built and arrives in a plastic case that doubles as a great place to store it dust free when not in use.
The adapter is a good fit however it should be noted that even though its a close fit it will not provide weather sealing.
There are 3 mini set screws that can be used to adjust the rotation of the lens to either ensure the aperture ring aligns to the top or to any desired position.
This adapter opens up a world of possibilities for vintage lenses with unique effects and bootsale/ebay finds.
Would recommend this to anyone needing an adapter for a collection of lenses or intrigued by the world of vintage lenses.
31/10/2021
There are no faqs for this product.