K&F BA225 Carbon Fiber Tripod 2 Section Bottom Axis Aluminum Alloy Triangle Seat Detachable Monopod Reflexable Ball Head Orange Carbon Fiber KF-25 Low Center of Gravity Head
Brand:

K&F Concept

K&F BA225 Carbon Fiber Tripod 2 Section Bottom Axis Aluminum Alloy Triangle Seat Detachable Monopod Reflexable Ball Head Orange Carbon Fiber KF-25 Low Center of Gravity Head

KF09.077V1

Availability:

In Stock

77.69

https://www.kentfaith.co.uk/KF09.077V1_kf-ba225-carbon-fiber-tripod-2-section-bottom-axis-aluminum-alloy-triangle-seat-detachable-monopod-reflexable-ball-head-orange-carbon-fiber-kf-25-low-center-of-gravity-head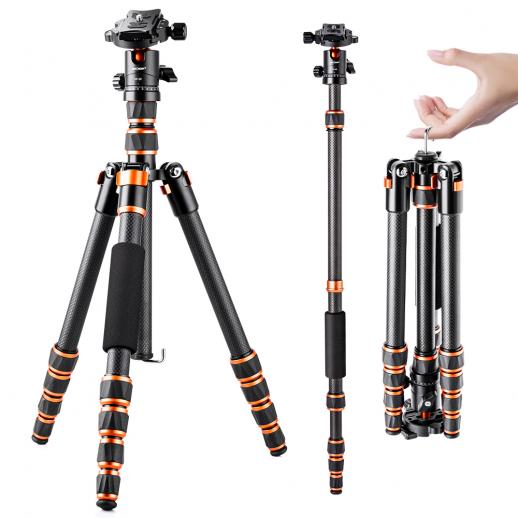 K&F BA225 Carbon Fiber Tripod 2 Section Bottom Axis Aluminum Alloy Triangle Seat Detachable Monopod Reflexable Ball Head Orange Carbon Fiber KF-25 Low Center of Gravity Head
Features
• Ultra-light weight: The product is designed with a hollow structure, which takes into account strength and beauty. The weight of the product is less than 1.02kg, which is very convenient to carry
• Carbon fiber tube design, leg diameter 22mm, 5-section leg tube, reversible design, folded length only 350mm
• The 360-degree horizontal scale at the bottom of the gimbal makes it easier to take panoramic photos; a quick-release plate with standard 1/4-inch screws for quick camera connection, compatible with almost all digital SLR cameras, such as Canon, Nikon, and Sony , Olympus, Fujifilm, Pentax, etc.
• The maximum height is 1525mm, with dual bottom bracket design, the most frequently used and most stable non-lifting bottom bracket can reach 1195mm
• The 25mm sphere of the pan/tilt provides a safe bearing capacity of 8Kg; the oil-free damping design allows the camera to rotate smoothly and accurately.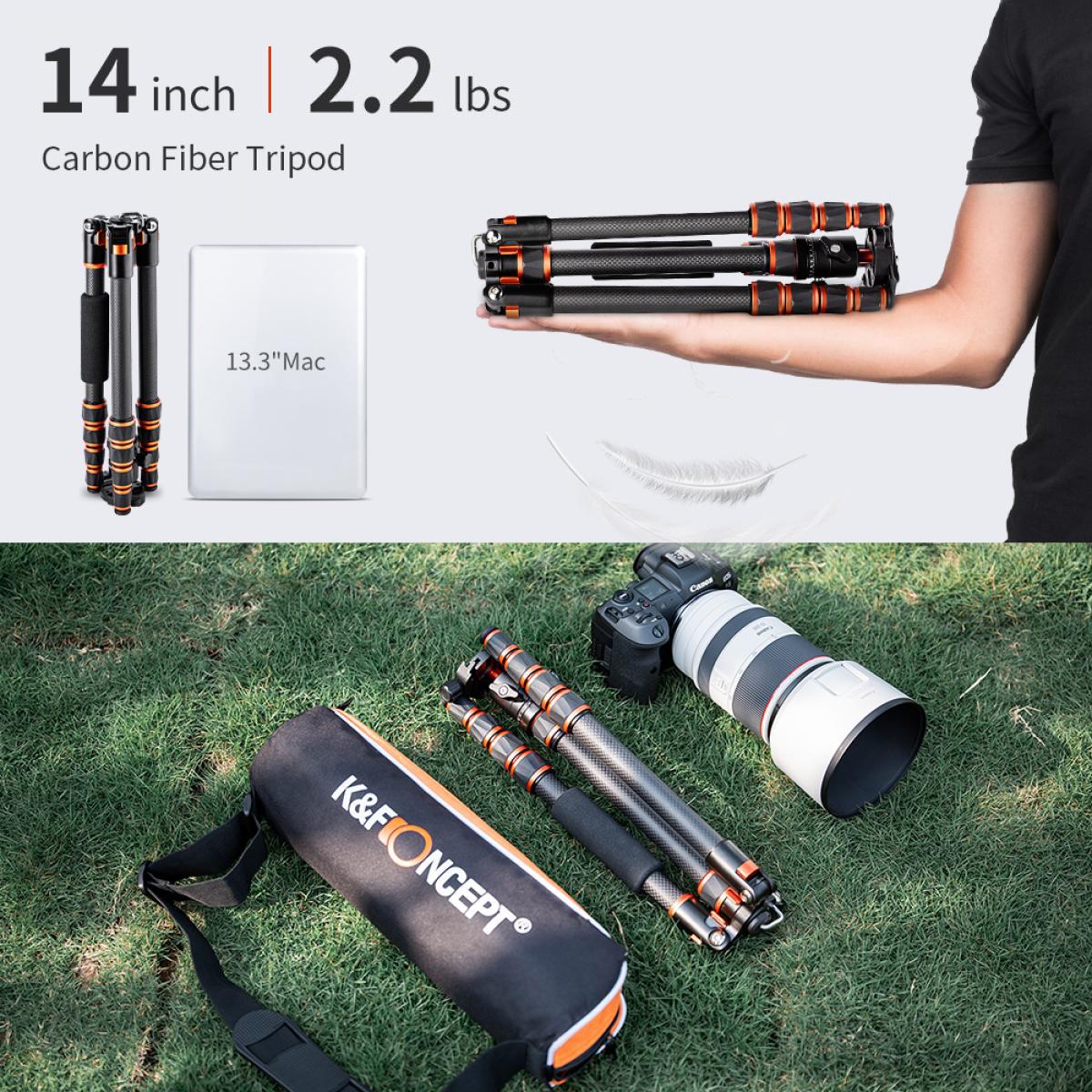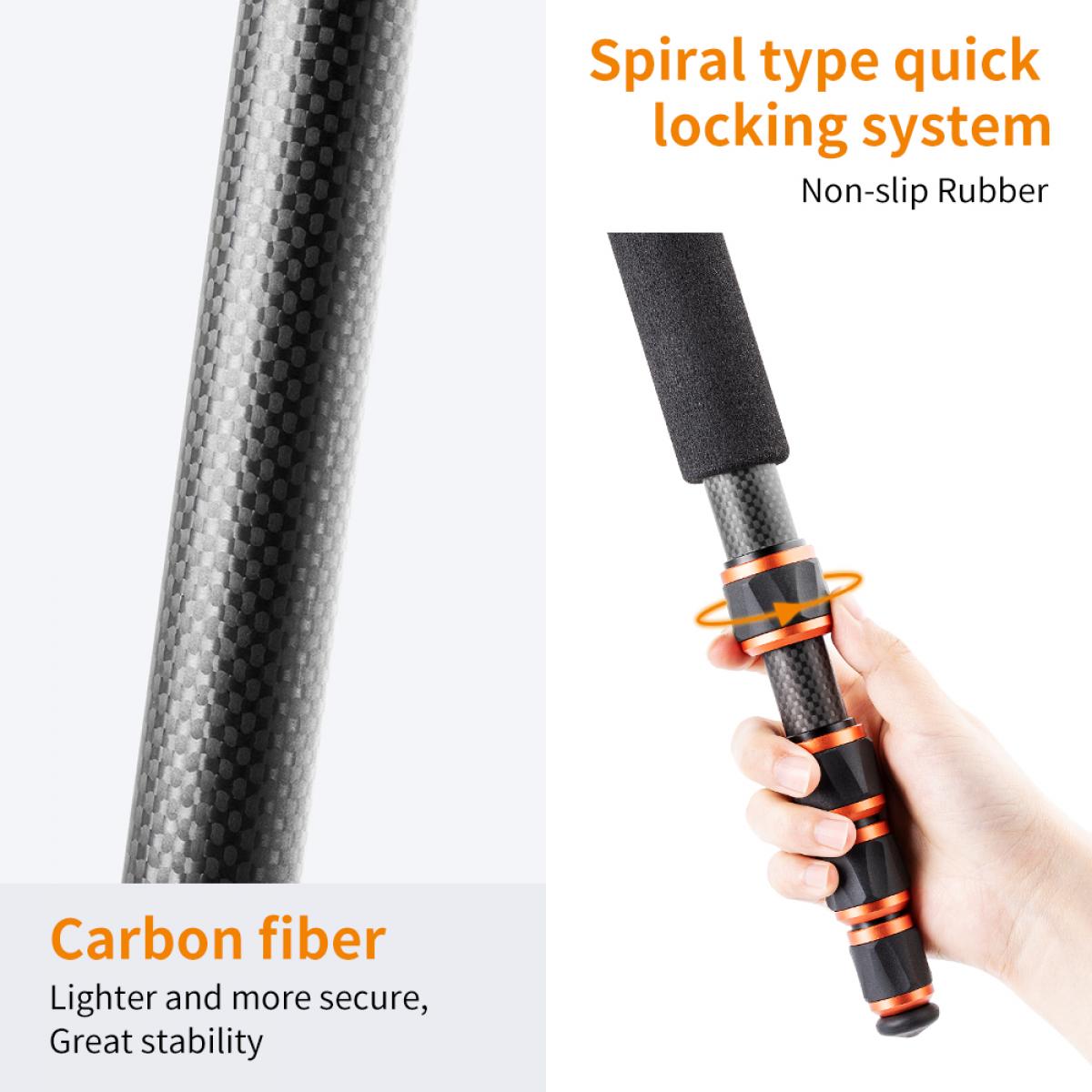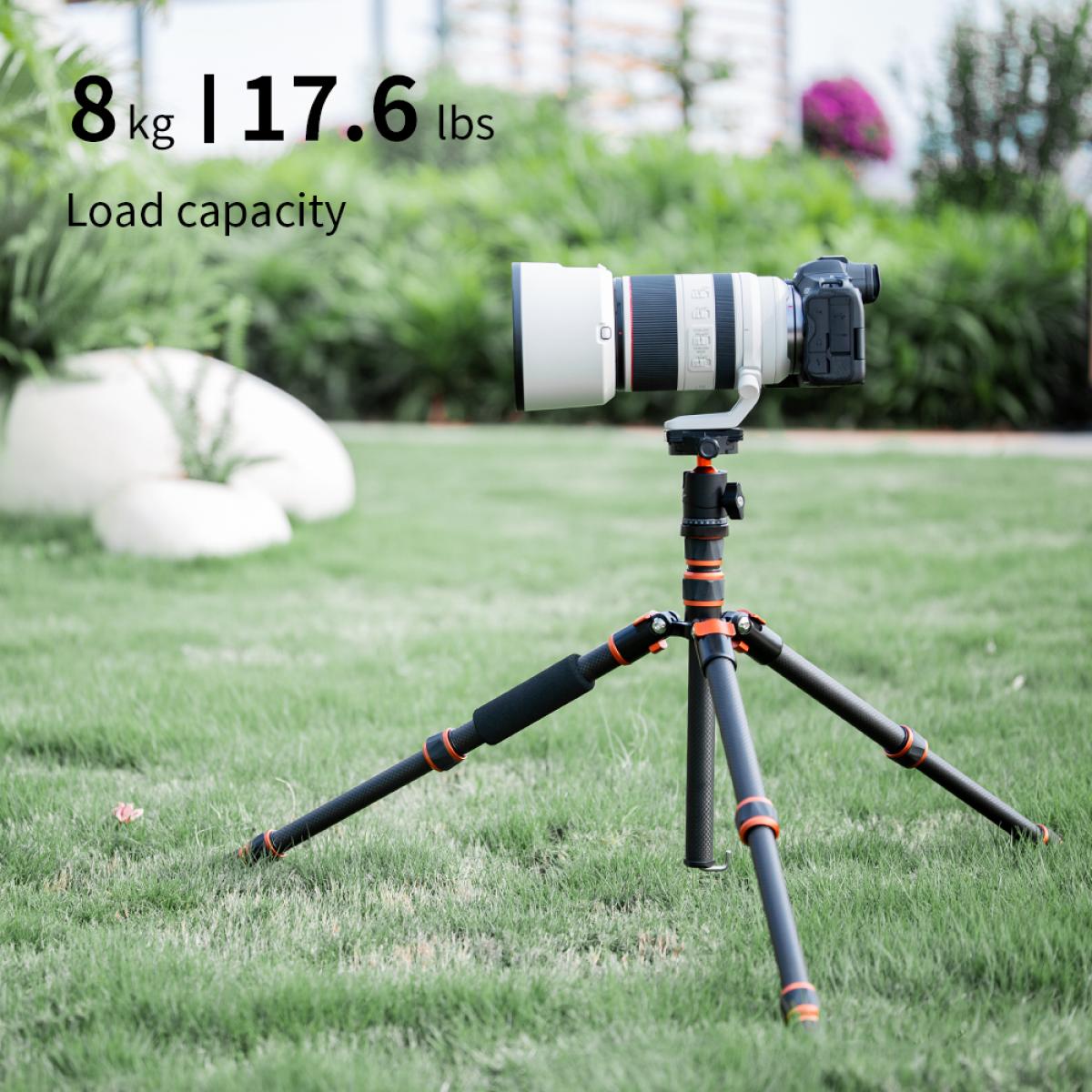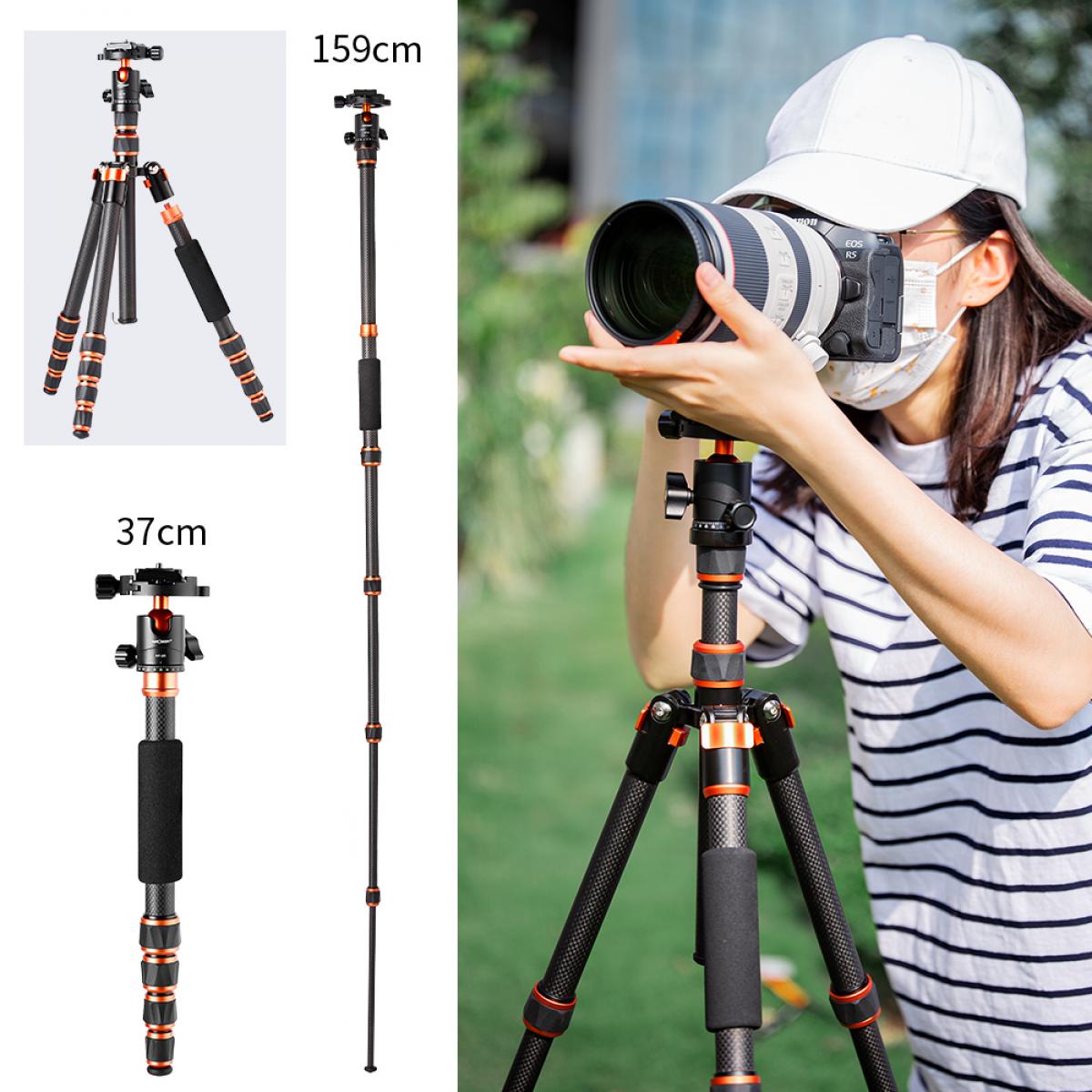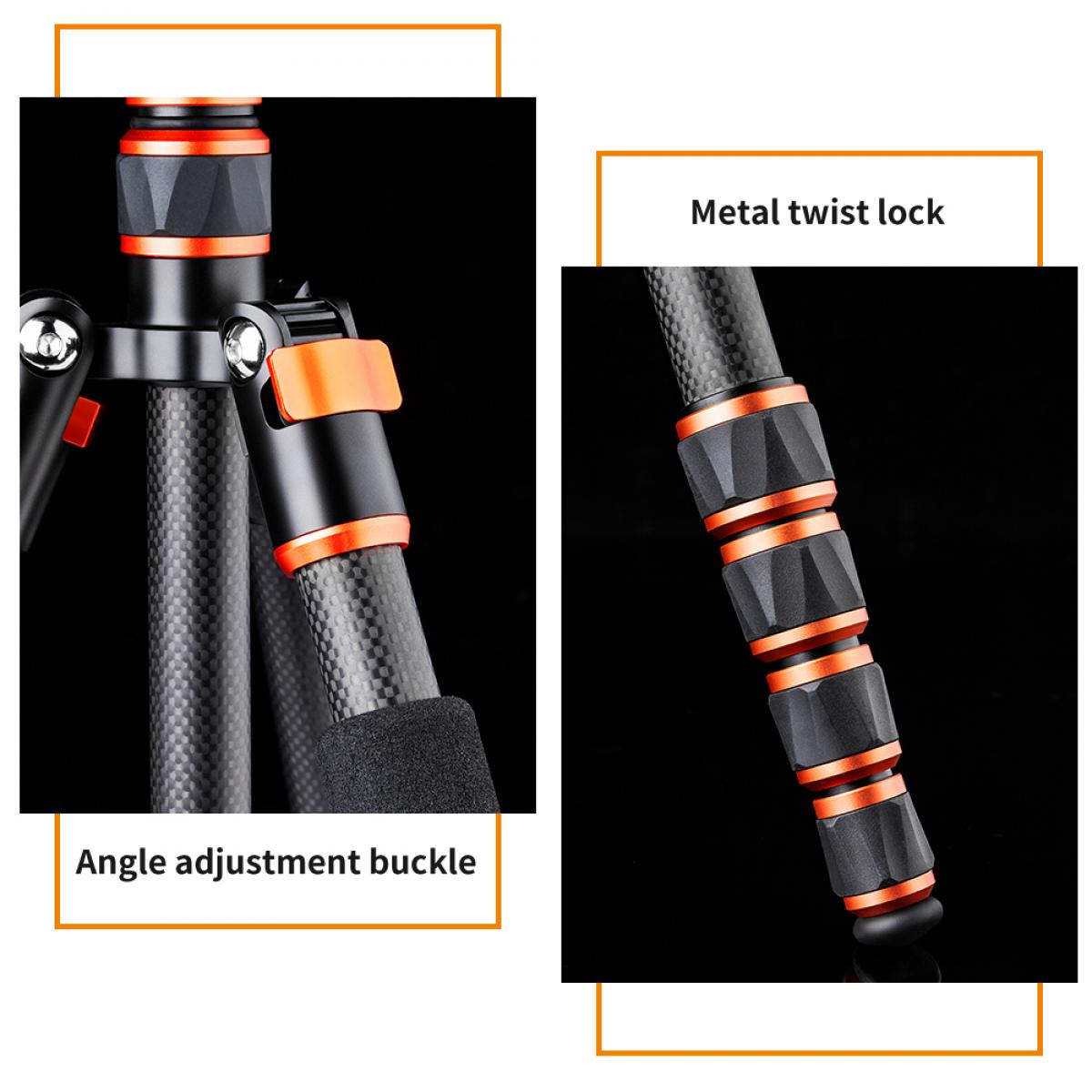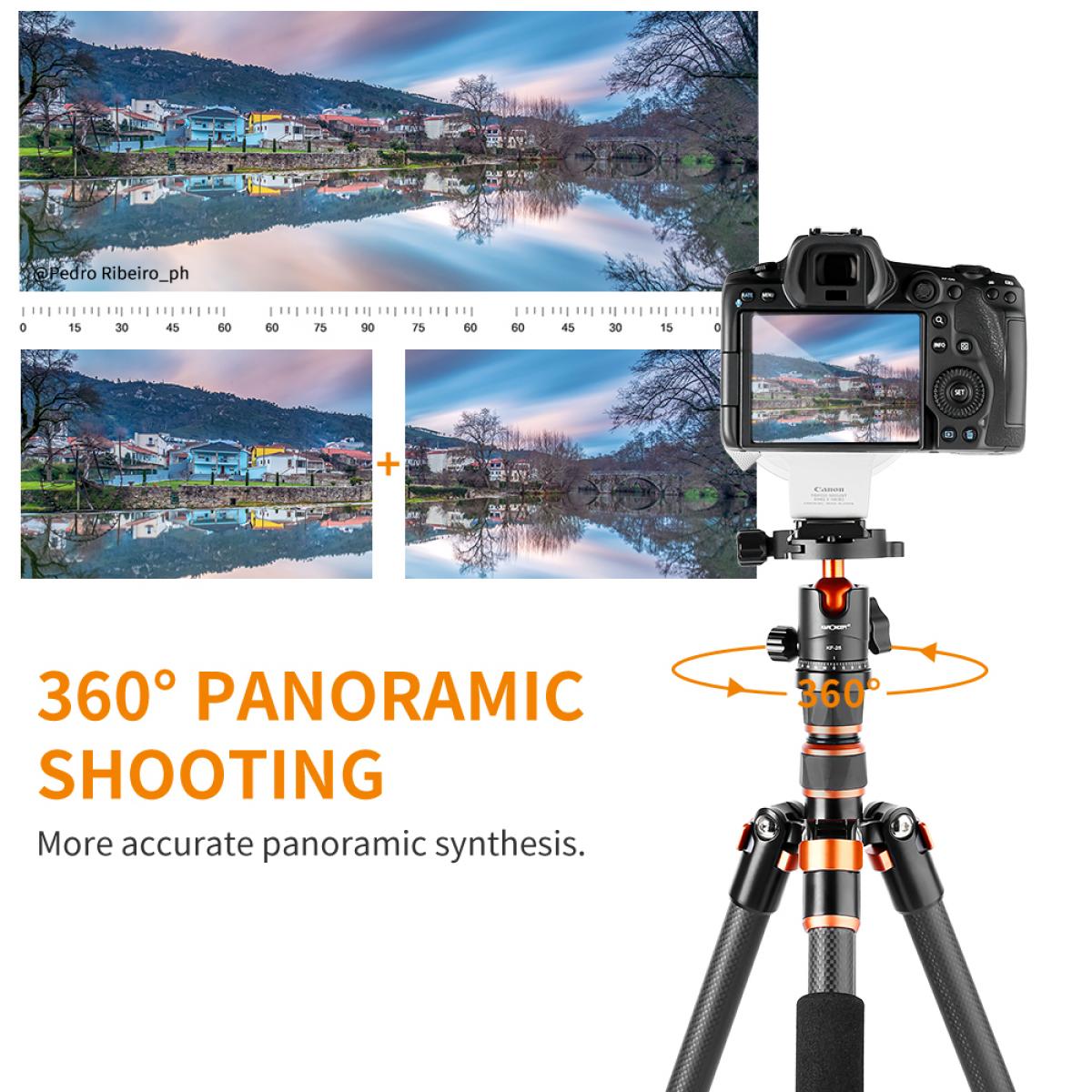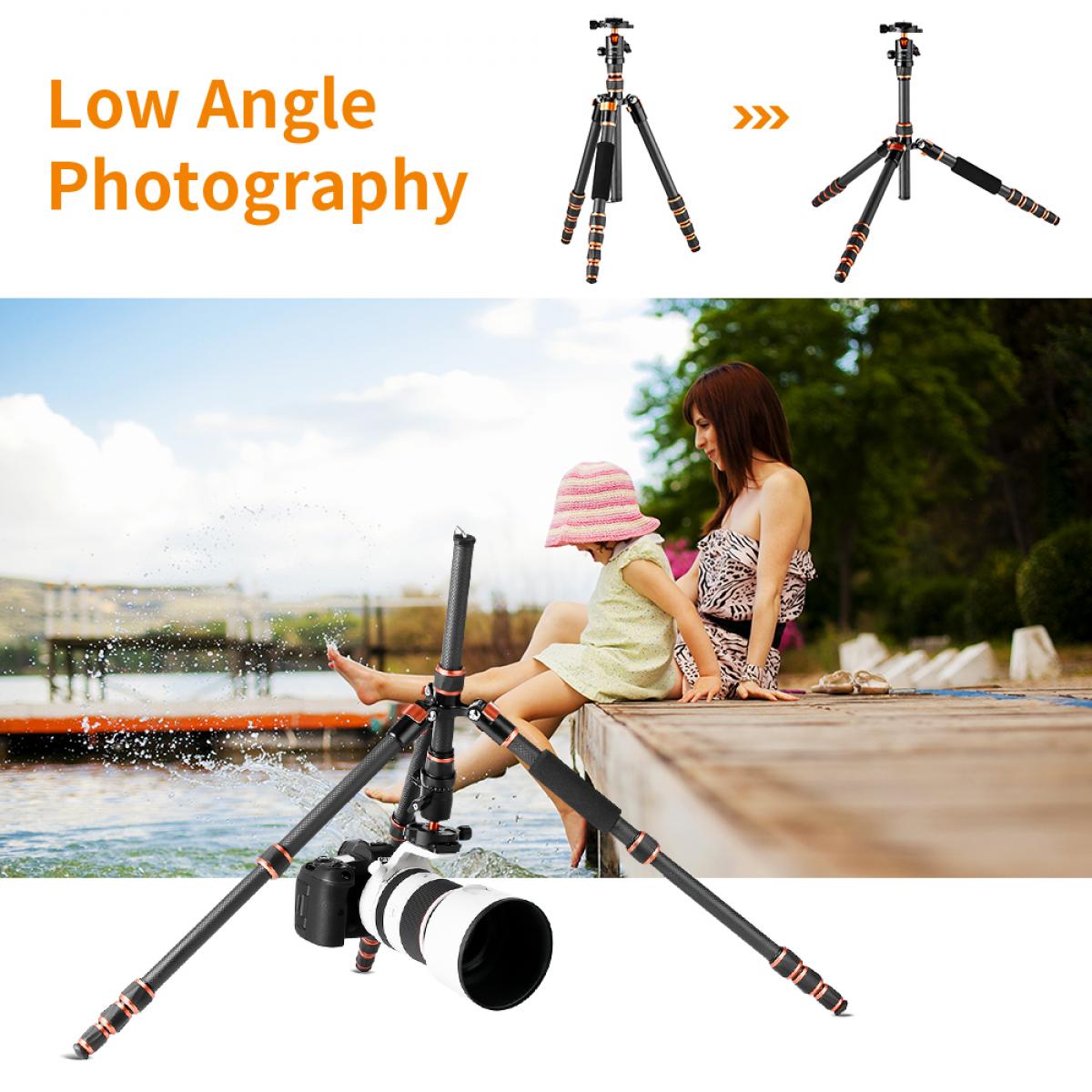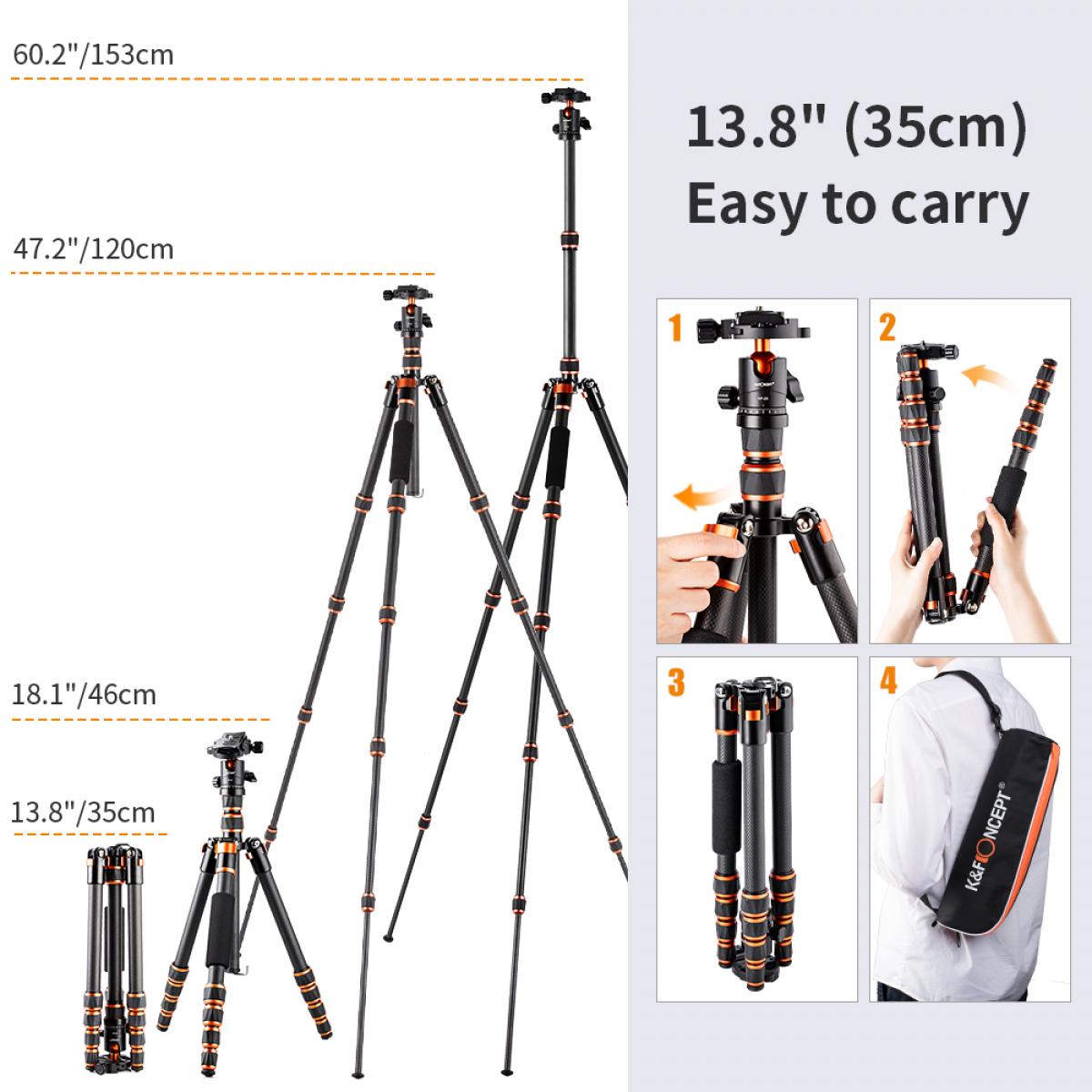 Very Nice Light Tripod and Great Customer Service
Real deal when it comes to camera tripods.... upgraded as my previous tripod wouldn't handle the weight and balance when I was using my 600mm telephoto lens... really like the built in level bubble..Highly recommend,you won't be disappointed.... world class customer service very knowledgeable and friendly
Overall good, Arca Swiss clamp needs replacing.
Really a nice product. Couldn't ask for more
Wow, better than expected.
I thought I was going to have a great time with this tripod since the people from Think Media recommended it.
The best! Simply put!
This is a sturdy lite weight tripod. It is good quality for standard use with small recording devices. I use it with a 12" MS-Surface Pro with out any problems. The Monopod is a nice option, though i have not yet used it. The handy carrying case was a nice bonus i did not expect.
Five Stars
Very lightweight, flexible and well built.
There are no faqs for this product.