Aluminum Alloy 360 Degree Panoramic Gimbal Tripod Head with 1/4'' Standard Quick Release Plate
£64.99
£102.99
36% OFF
Inclusive of VAT
To
United Kingdom and Ireland
Expedited Free Shipping
3-5
business days
30-day refund or replacement,K&F Concept Professional Gimbal Head Heavy Duty Metal 360 Degree Panoramic Tripod Head with Standard 1/4'' Quick Release Plate and Bubble Level for Digital SLR Cameras Up to 20KG/44LBS

KF31.033

SKU:

KF31.033

64.99

https://www.kentfaith.co.uk/KF31.033_kf-concept-professional-heavy-duty-metal-360-degree-panoramic-gimbal-bird-watching-head
Features
* Rugged design and construction, smooth, fast tracking horizontally and vertically. Loading up to 20KG/44LBS.
* Horizontal adjustment of the lens platform allows precise positioning to find the center of gravity of any size lens and camera system.
* Calibrated scale for repeatable positioning of lenses.
* The panning base and vertical arm capable of 360 degree rotation (horizontal and vertical), can meet the photography demand of different Angle.
* Includes arca type standard 1/4'' quick release plate and bubble level. Non-Skid slip design on standard quick release plate.
Shipping
To
United Kingdom and Ireland
Expedited Free Shipping
3-5
business days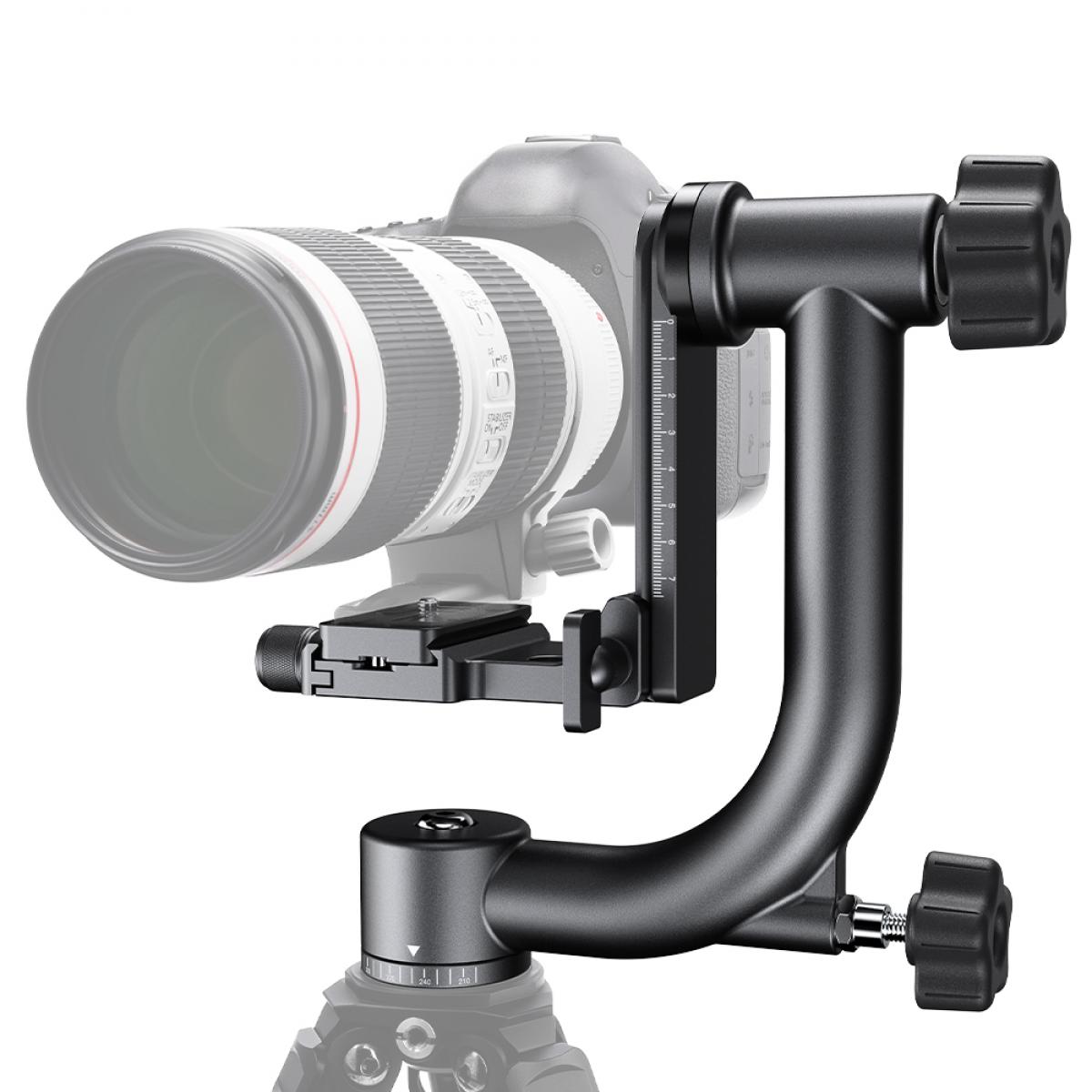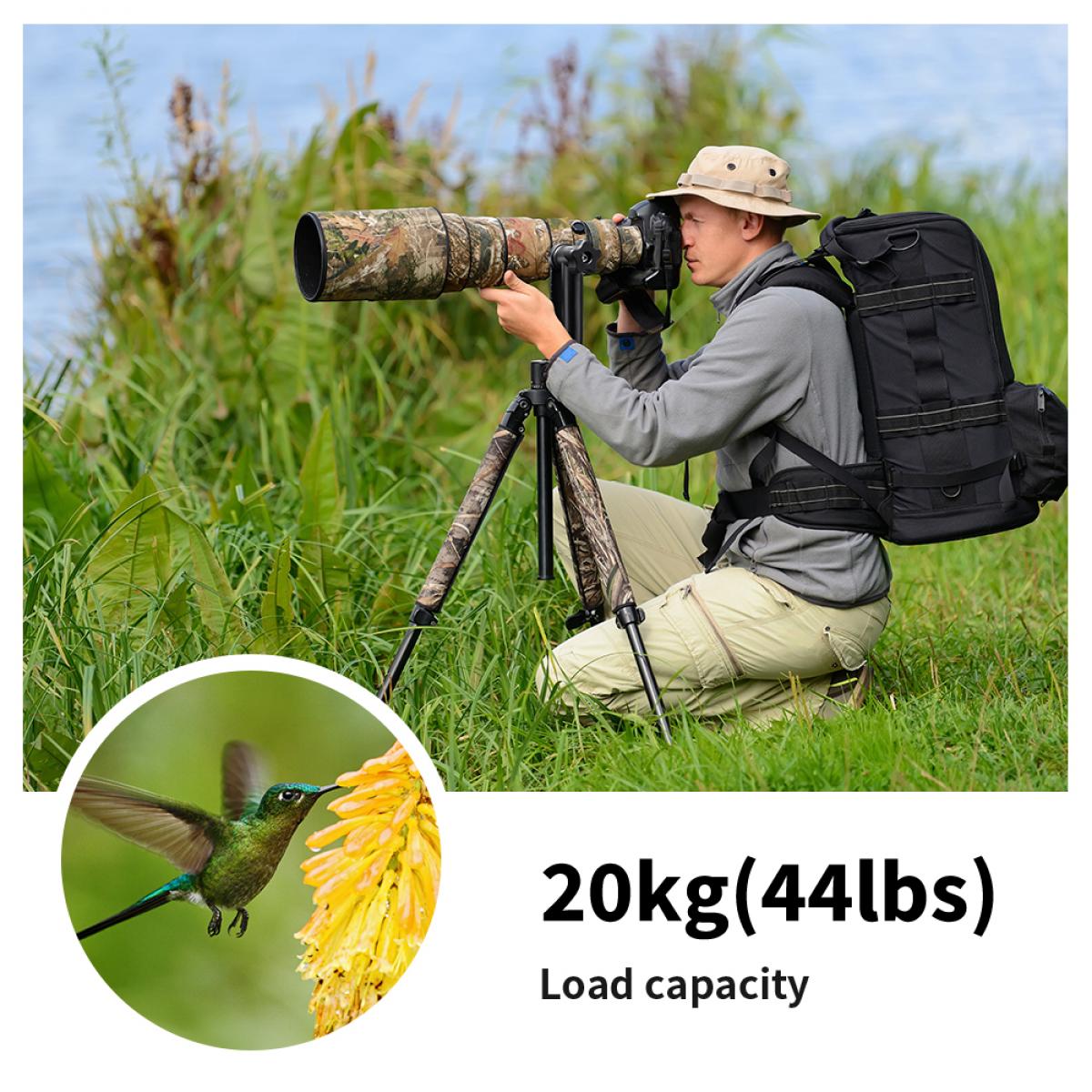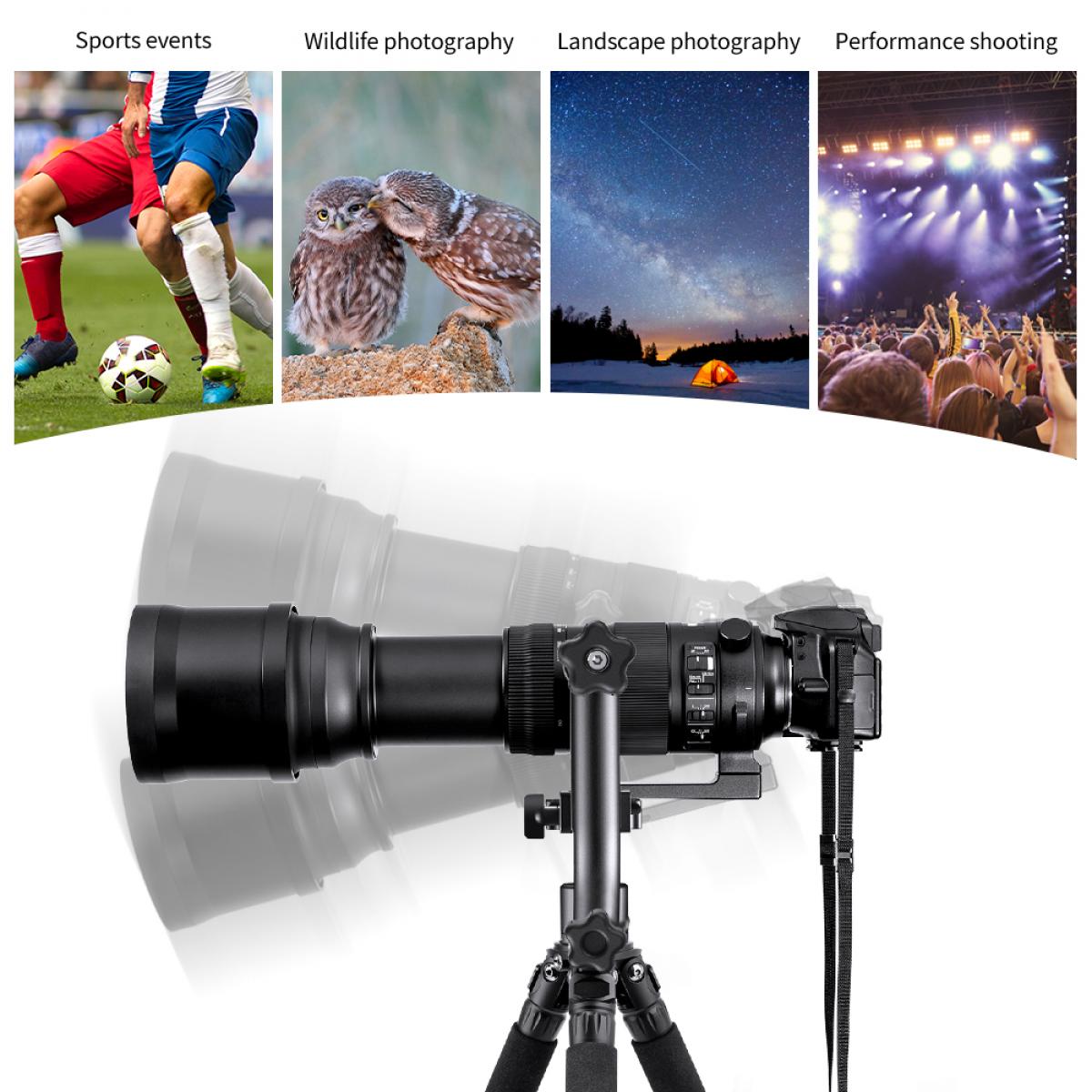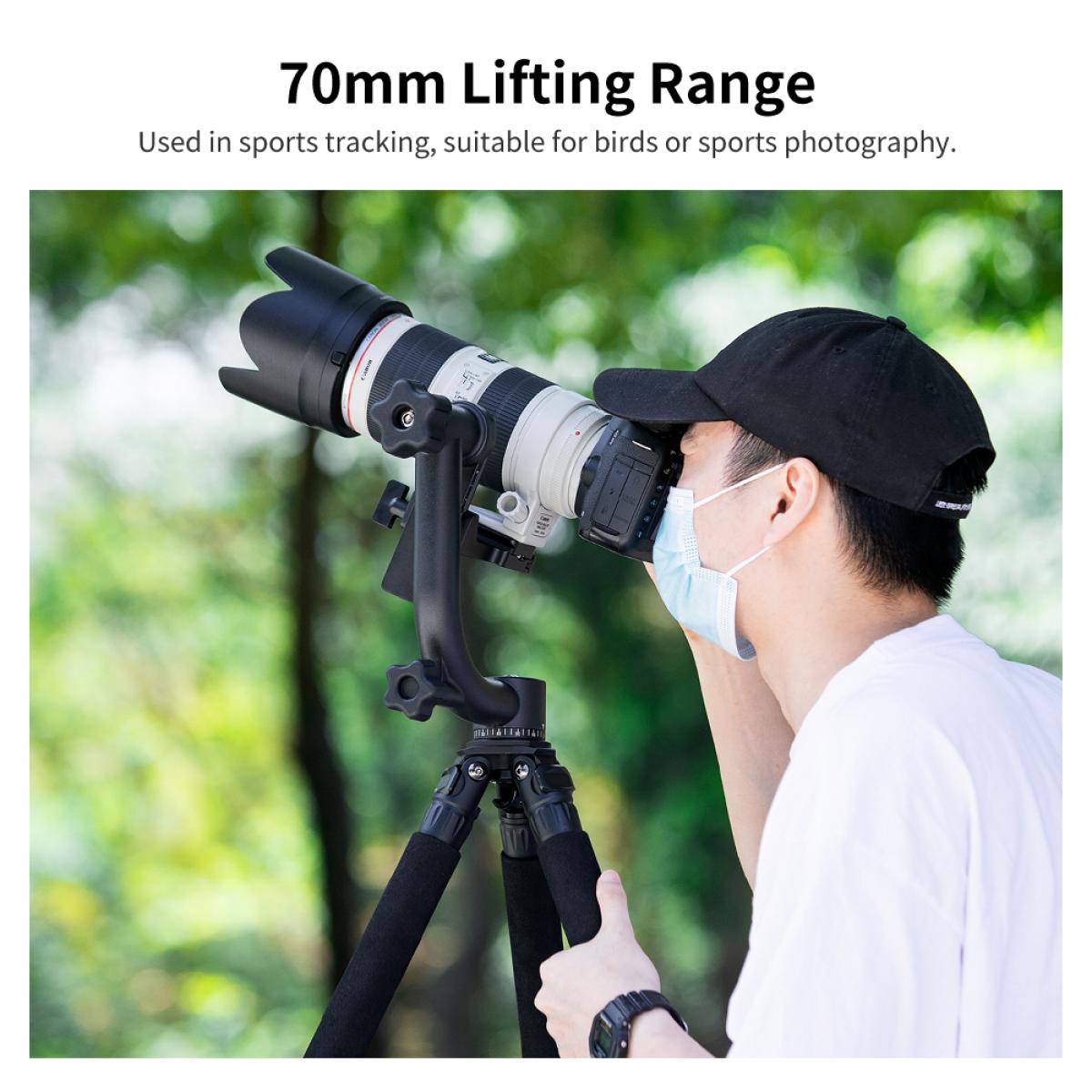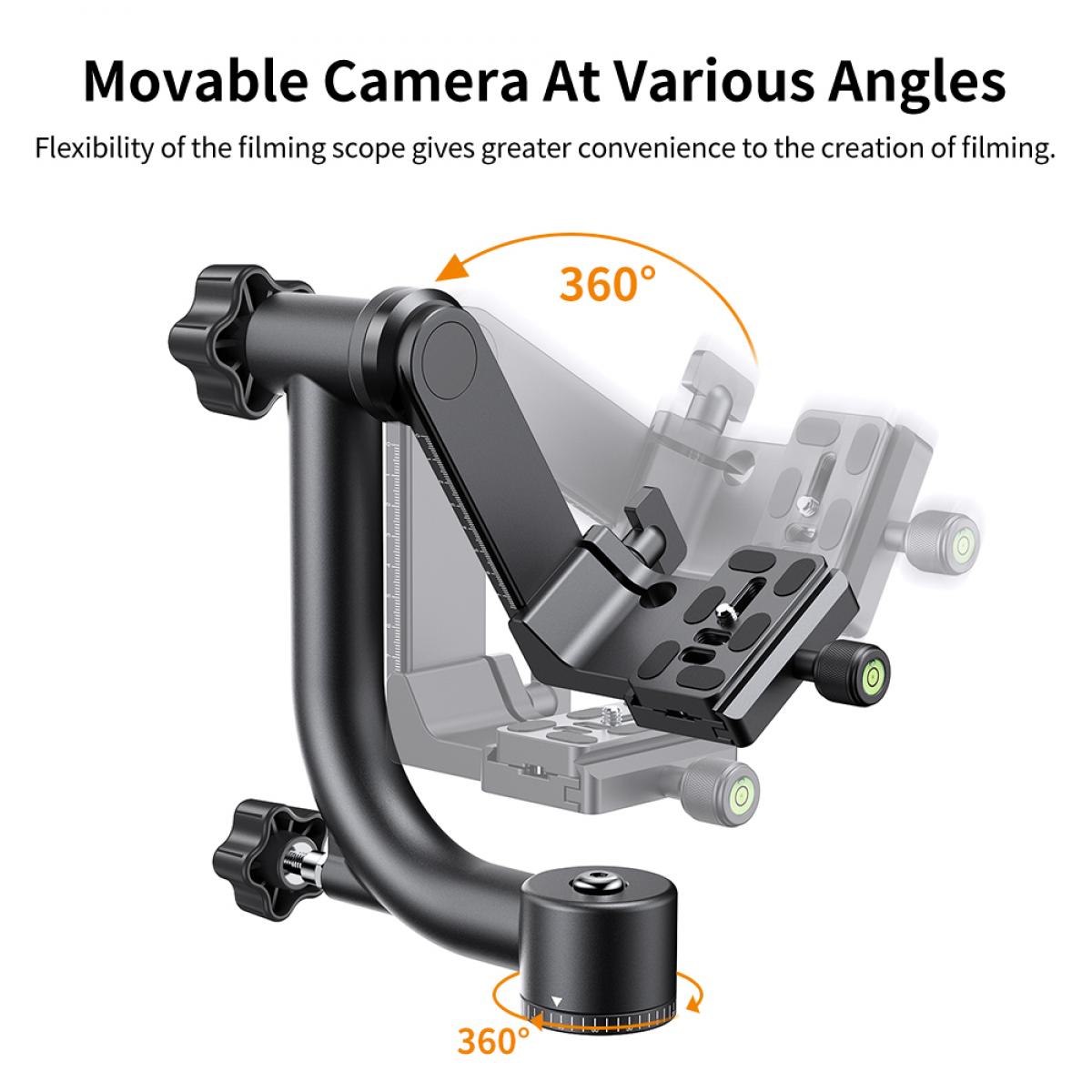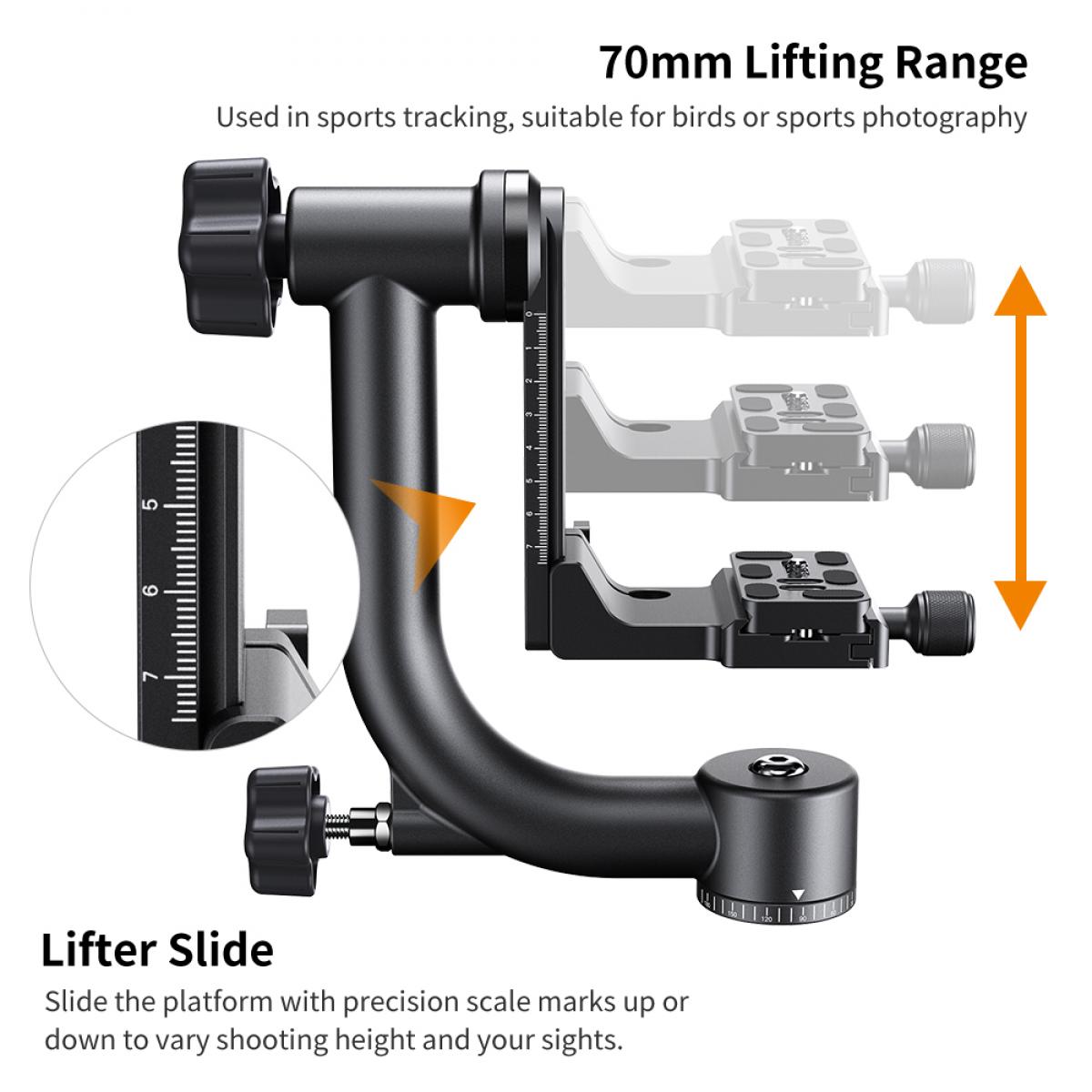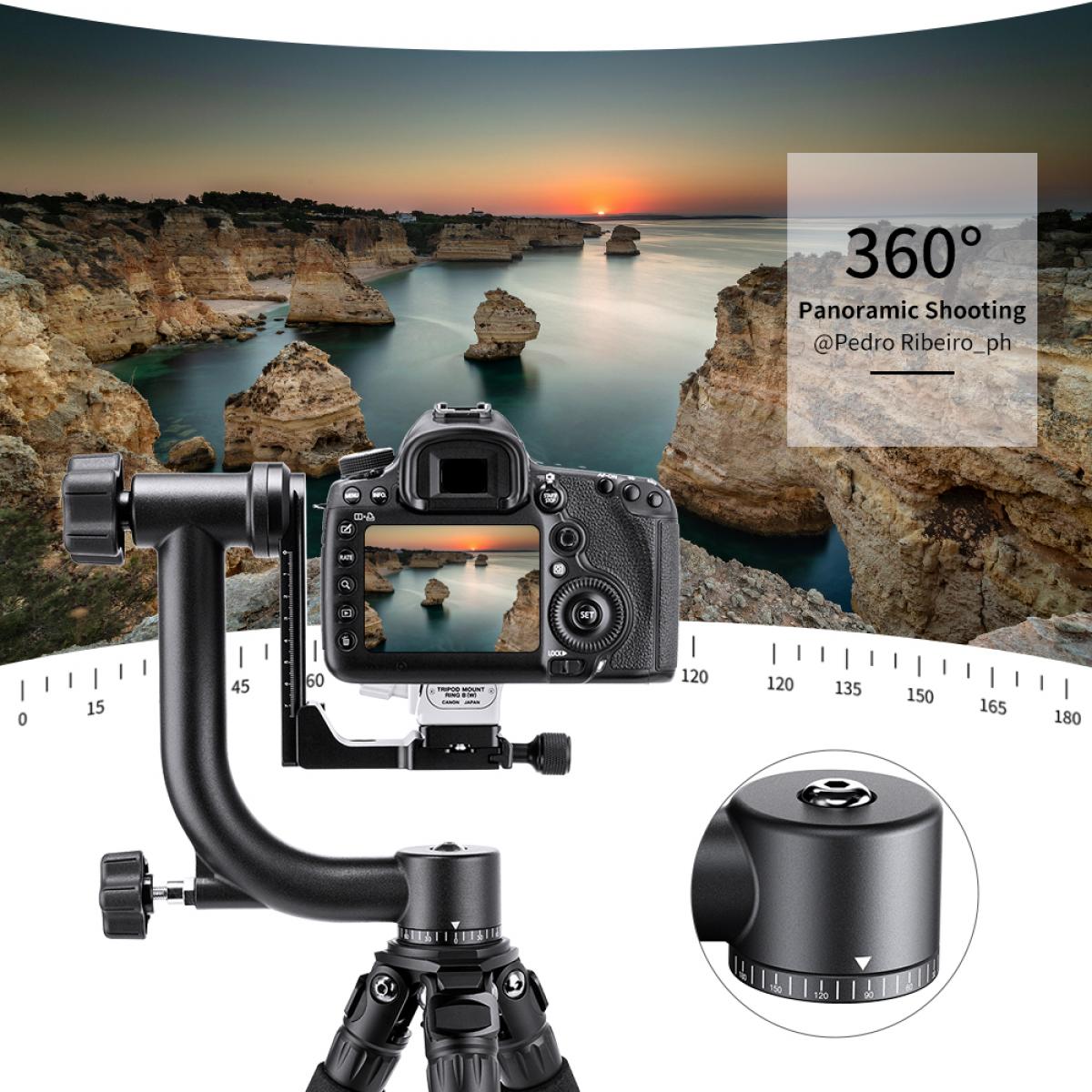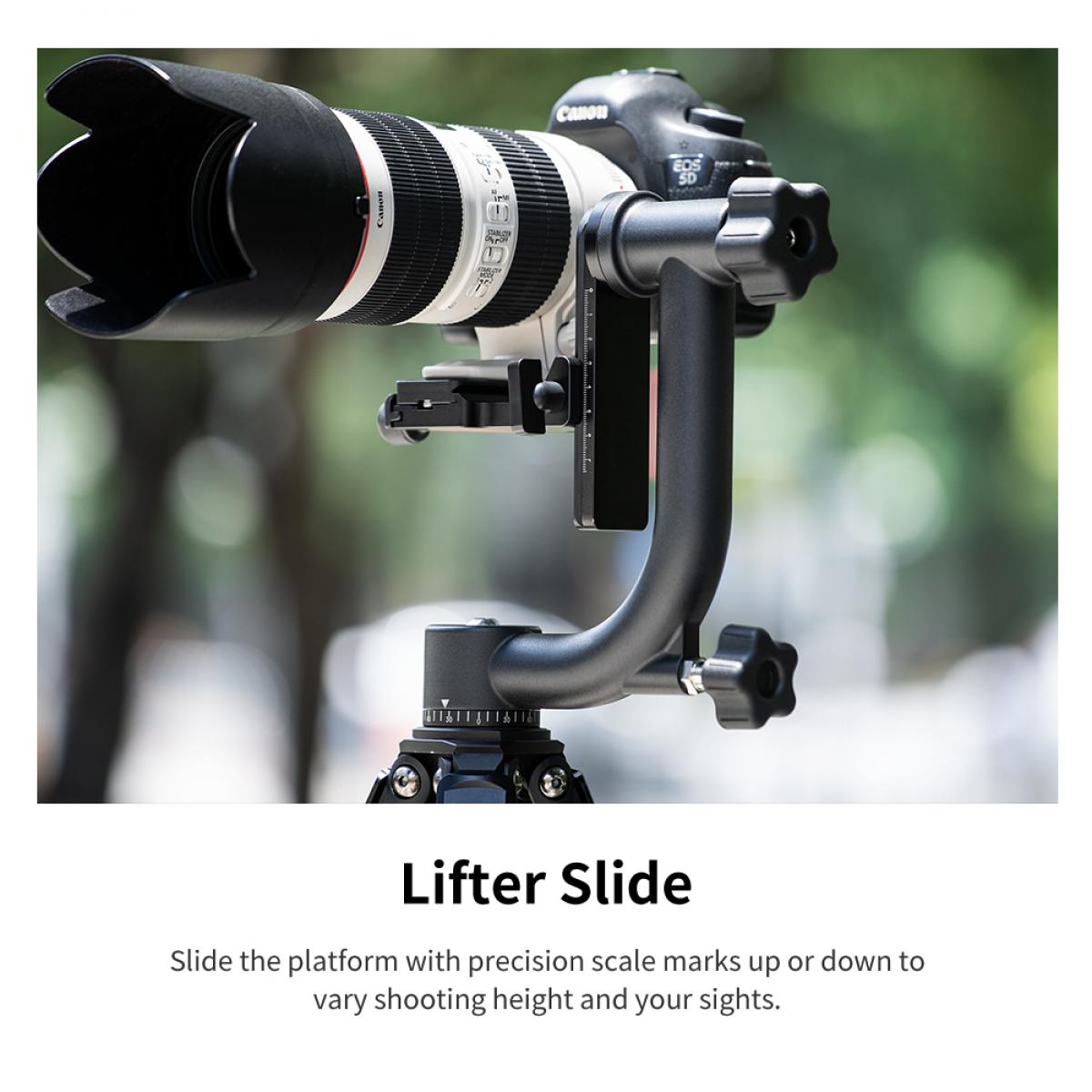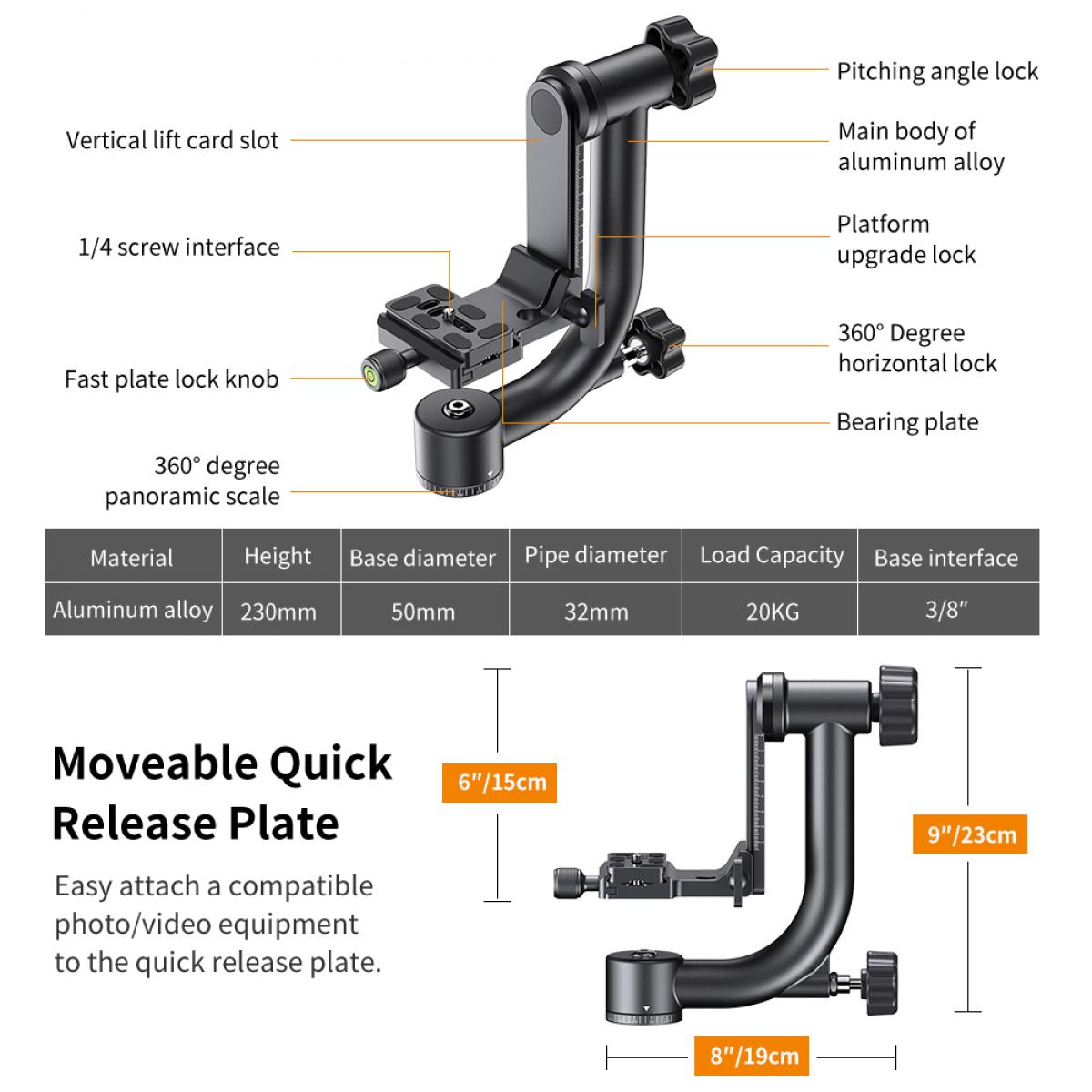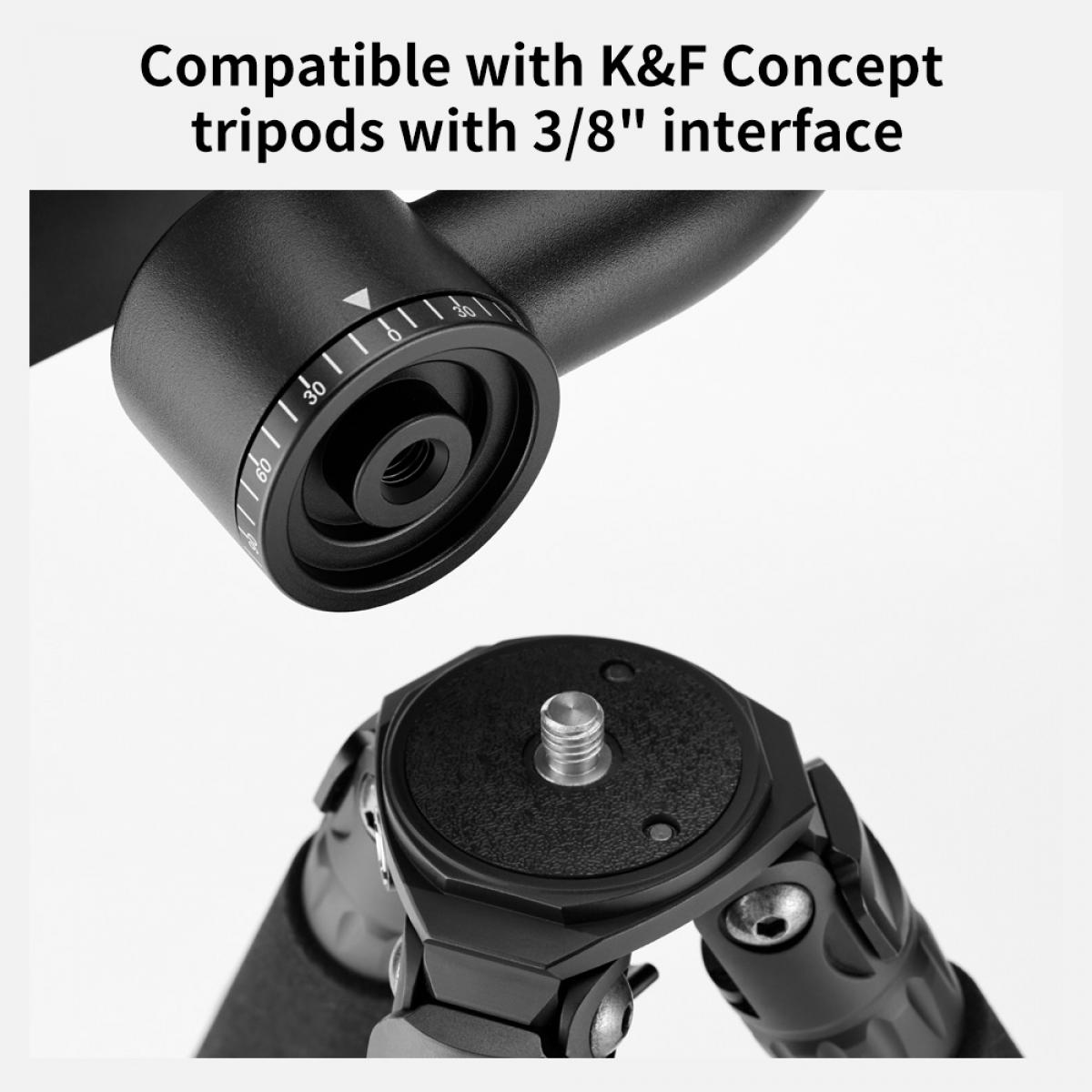 A good solid Tripod Head!
It's a good, solid tripod head! It replaced the head of my Opus OT-1018BH tripod! The extra screw adapter allowed it to fit the tripod perfectly!
16/03/2022
Well built, works well.
This gimbal head gives me the stability I need for taking those wildlife photos. It's build quality fit and finish is very nice, happy I got it. Defitnitely a great tool to have specially if you are using a bigger lens.
17/01/2022
Spot on!
Build quality is spot on. It's heavy, but that is perfectly in line with its intended usage. I use it on a super stable, heavy duty tripod with lockable feet which I believe is very important when using the Gimbal. It needs a bit of a learning curve if you have never used one before, but the results are always good and it is well worth it if you want precision photography.
26/12/2021
Holds bombproof
I bought the ball head for my homemade barn door tracker.
In my opinion the quality is top. It can be completely adjusted and once you have everything fixed, it is rock solid.

I will definitely buy the tripod from K&F Concept because if the quality is the same you can't go wrong.
03/04/2022
An all round good product.
I ordered this gimbal tripod head as a hobby photographer. Received promptly – the shipping worked out well with no hold ups and the product was received in good condition. Once unpackaged, there is nothing to complain about in terms of quality. It doesn't wobble or have any excessive play. My camera fits perfectly into the holder. I have also tried it with a camera light attached without issue.
09/12/2021
Easy to setup and use
Brilliant takes the weight of my camera and 600m lens with ease
19/05/2022
Easy to use and good quality
Great quality
18/05/2022
Spot on
Sturdy and fits perfect. Easy to fit.
17/05/2022
Just what I needed for my kaiser copy stand for quick mounting
Good quality and low profile as I needed. Adjustments are smooth and easy but solid when locked.
16/05/2022
A
I'm not sure what you mean? It doesnt have a rack and pinion to rotate by turning a knob but it has a pretty good bearing and clamp. You undo the clamp, rotate the whole ballpoint mechanism and then lock it. This is independent of the ball mechanism and works pretty well:)
A
If your tripod tops with a 3/8" 16 tpi screw, yes. If your tripod tops with a 1/4" 20 tpi screw, you will need a 3/8" insert. Mine is fitted to a Manfrotto 190 Pro. Heavier tripods deserve heavier ball heads, eg. Vanguard ALTA BH-250. Should your tripod be fitted with something like a Muk Yan Jong, you may have problems. Rgds.