TM2324 Or Trepied, trepied Appareil Photo,Pied Photo, trepied Photo en Aluminium 4 Sections avec Rotule Metal Sac de Transport Inclus Max: 10kg
Brand:

K&F Concept

Buy K&F Concept tm2324 or trepied, trepied appareil photo,pied photo, trepied photo en aluminium 4 sections avec rotule metal sac de transport inclus max: 10kg online, £52.99 free shipping to UK.

KF09.007

Availability:

In Stock

52.99

https://www.kentfaith.co.uk/KF09.007_tm2324-lightweight-travel-tripod-for-canon-nikon-dslr-camera-62inch-aluminum
Buy 2+ items get
10% off
!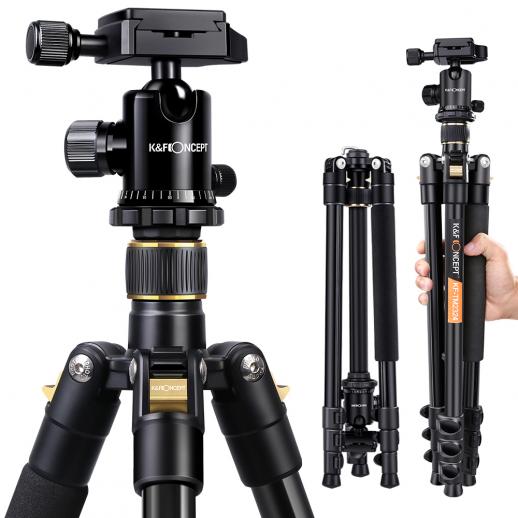 TM2324 Or Trepied, trepied Appareil Photo,Pied Photo, trepied Photo en Aluminium 4 Sections avec Rotule Metal Sac de Transport Inclus Max: 10kg
Features
• K&F Concept Trépied TM2324 prend une balance entre applicabilité et portabilité.Hauteur maximum de 1.33m sans hisser la axe centrale est un hauteur pratique et stable.Hauteur maximum de 1.56m adapte à vos besoins quand photographier debout.Hauteur replpiée de 46cm assure un encombrement minime en déplacement
• Tête Rotule en métal de diamètre de 28mm, assurer la stabilité de la tête de trépied; design nouvel d'amortissement sans huile offre une rotation fluide et facile spécialement pratique pour photographe panoramique.Tête de trépied gradué aide à faire des photos panoramique sans utiliser un objectif à grande angle.
• Boucles à spirale solide vous permettent l'ouvrir et le fermer dans quelque secondes d'une seule main, opération facile vous offre plus de temps pour jouir de la photographie.
• Le concept d'opération d'angles des pieds fonctionne sur une simple pression des boucles d'angles des pieds, rapidement et facilement.
• Il peut être plié 180 degrés à l'inverse. L'installation de colonne centrale inversée réalise la photographie prise de vue macro et photographie spécialisée. (Attention ! Ce trépied NE PEUT PAS être utilisé comme un MONOPODE.) Pour une caméra avec zoom téléobjectif, il est mieux que également utiliser un anneau de fixation pour trépied ou un support de téléobjectif pour obtenir un meilleur équilibre.
Frequently Bought Together
TM2324 Lightweight Travel Tripod
Magnesium aluminum alloy tube, 180 ° foldable,
suit for outdoor travel photography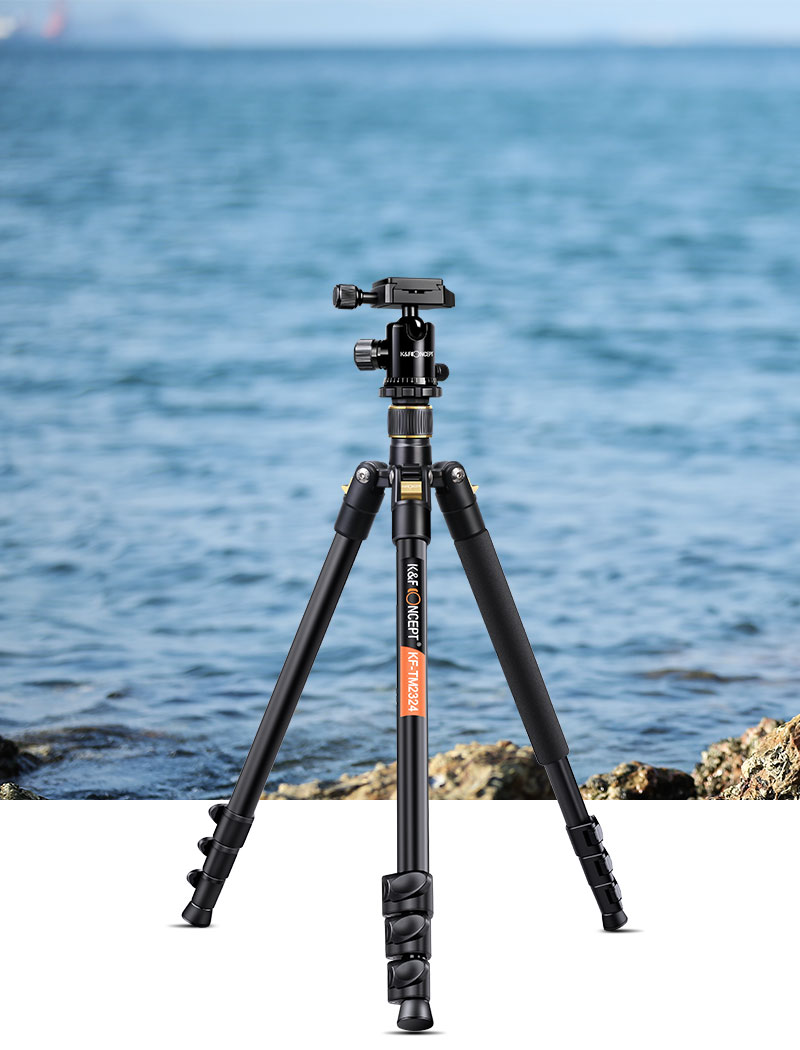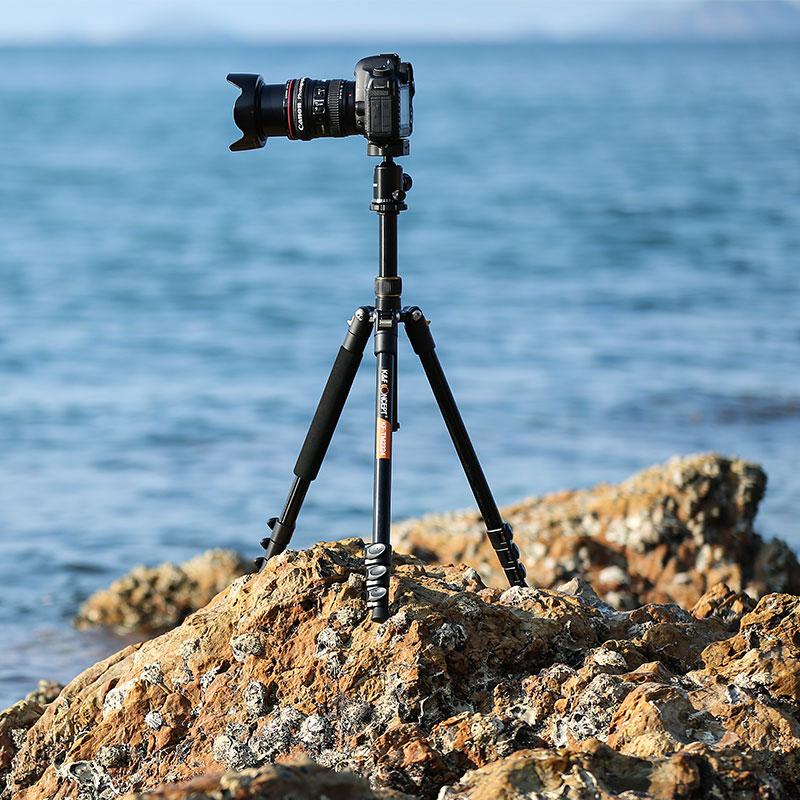 Sections 4

Minimum height
16.3″(41.5cm)

Maximum height
61.6″(156.5cm)

Folded
18.1″(46cm)
1.10" (28mm) BALL HEAD
Large spheres are more stable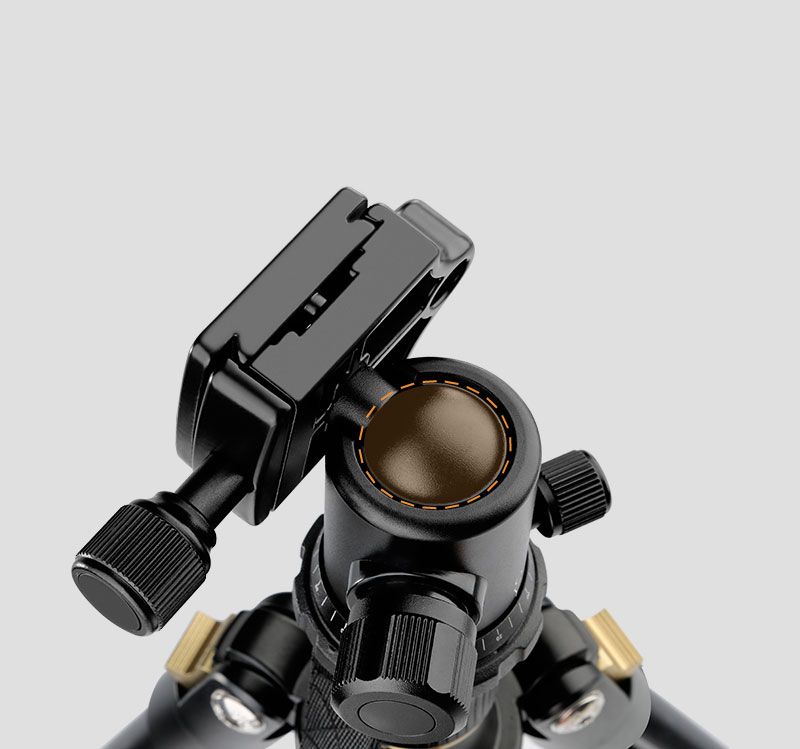 22lbs (10kg) LOAS CAPACITY
Rubber gasket & Back security plug capacity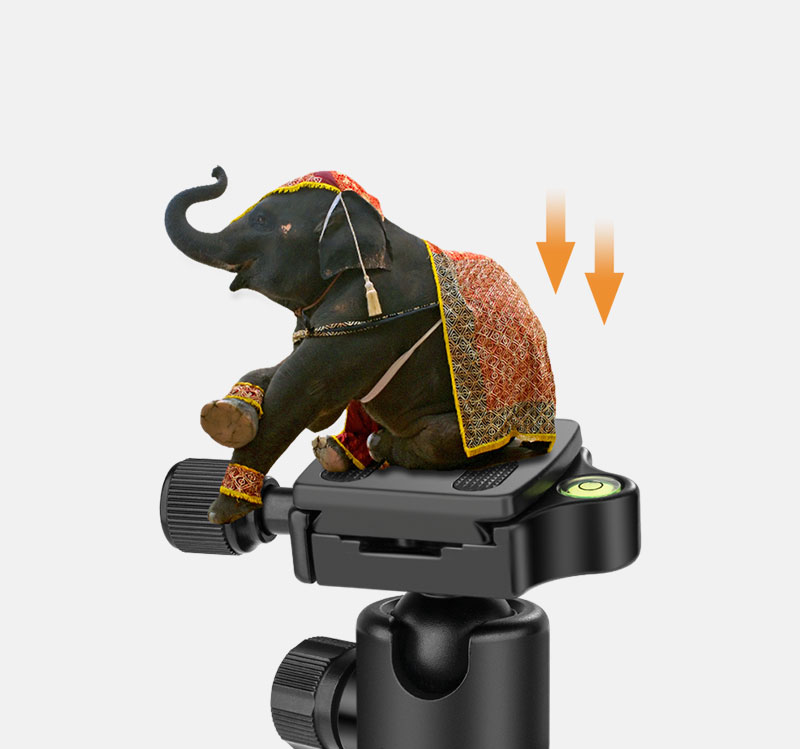 360° Panoramic Shooting
More accurate panoramic synthesis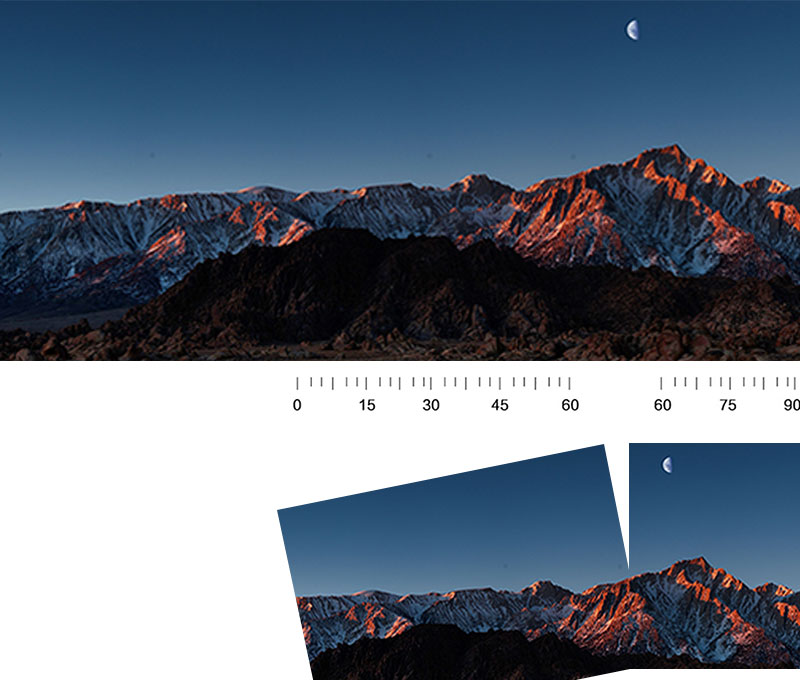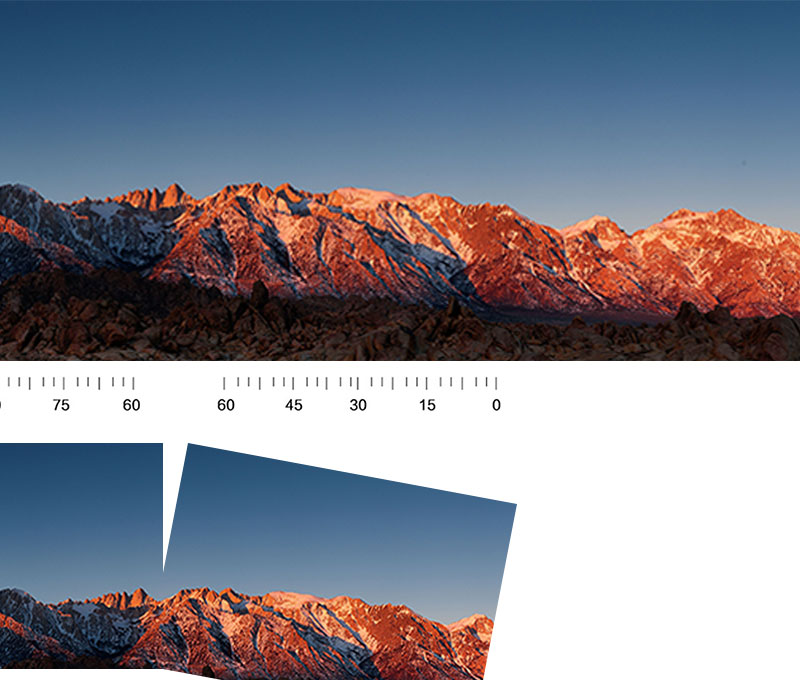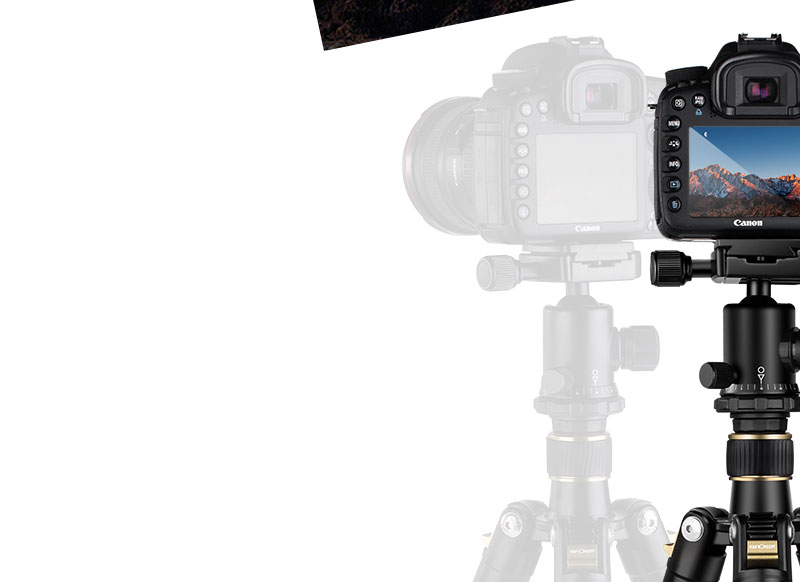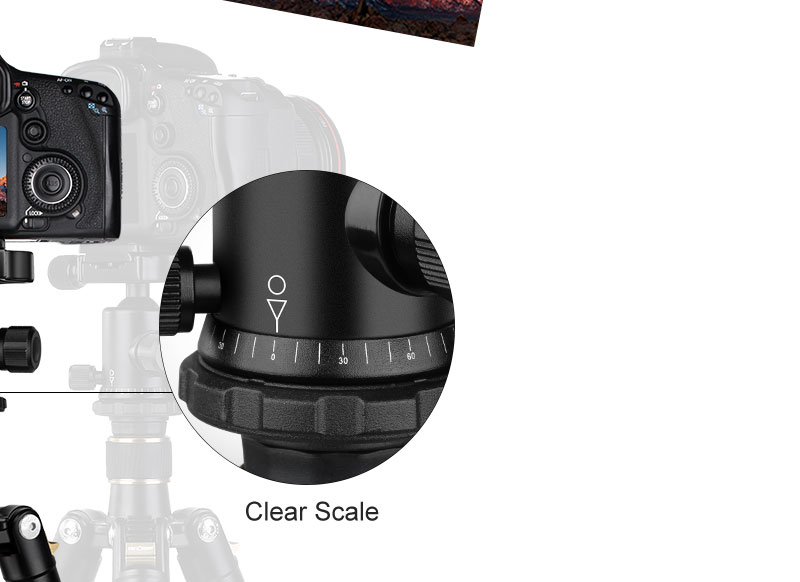 Product Description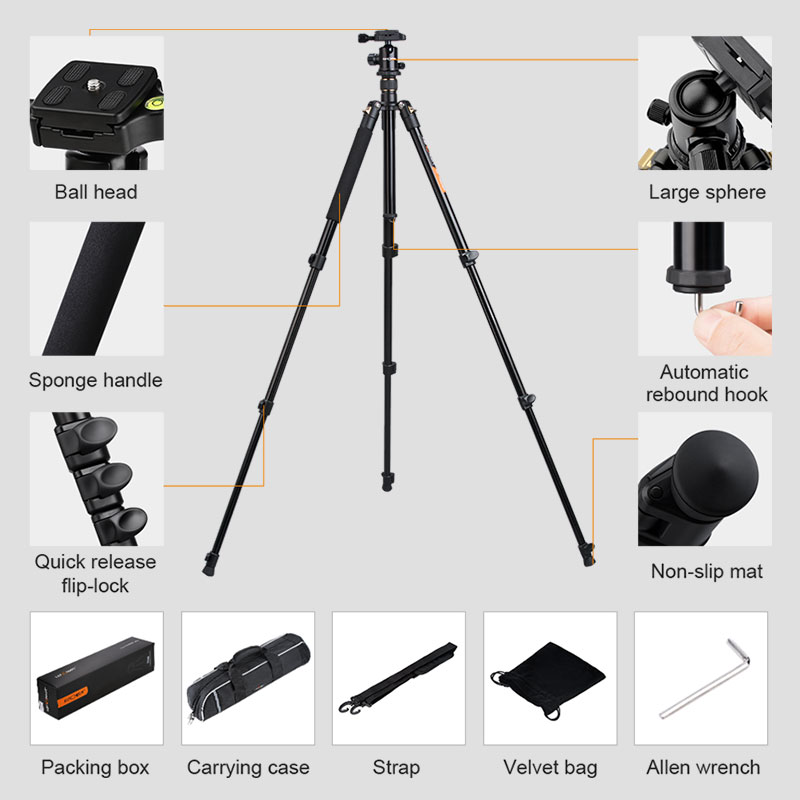 Lightweight easy to carry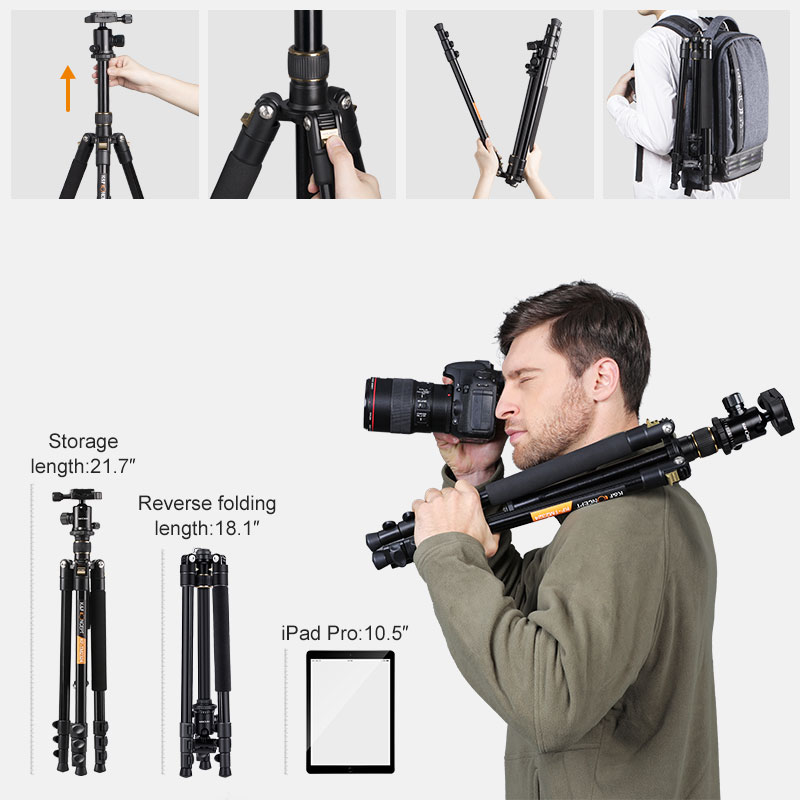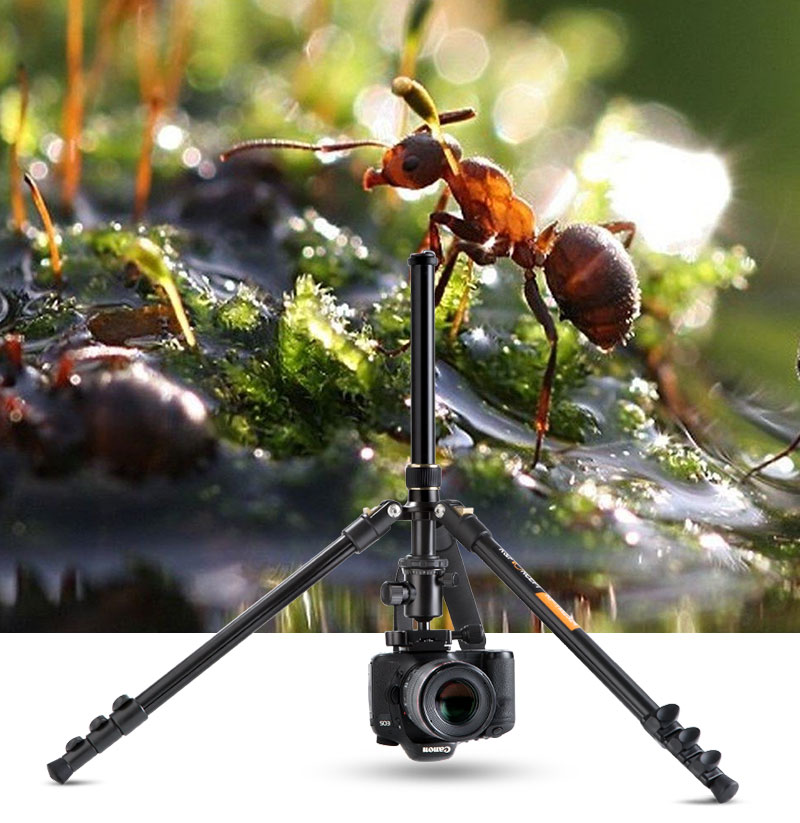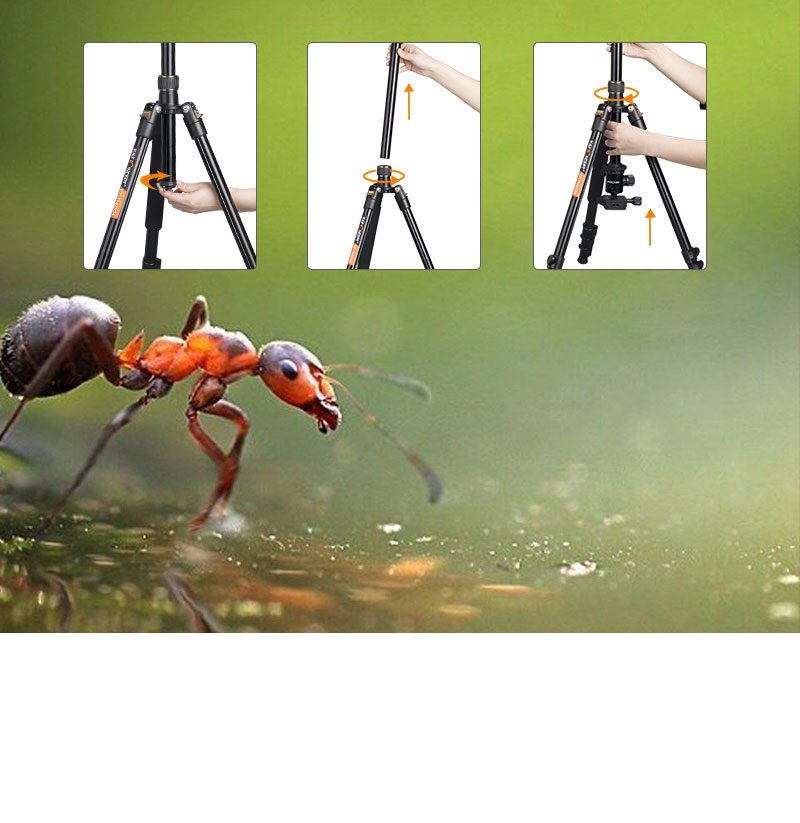 Low Angle Photography
Achieved through inverted central axis.
Automatic Rebound Hook
Heavy objects can be hung to enhance stability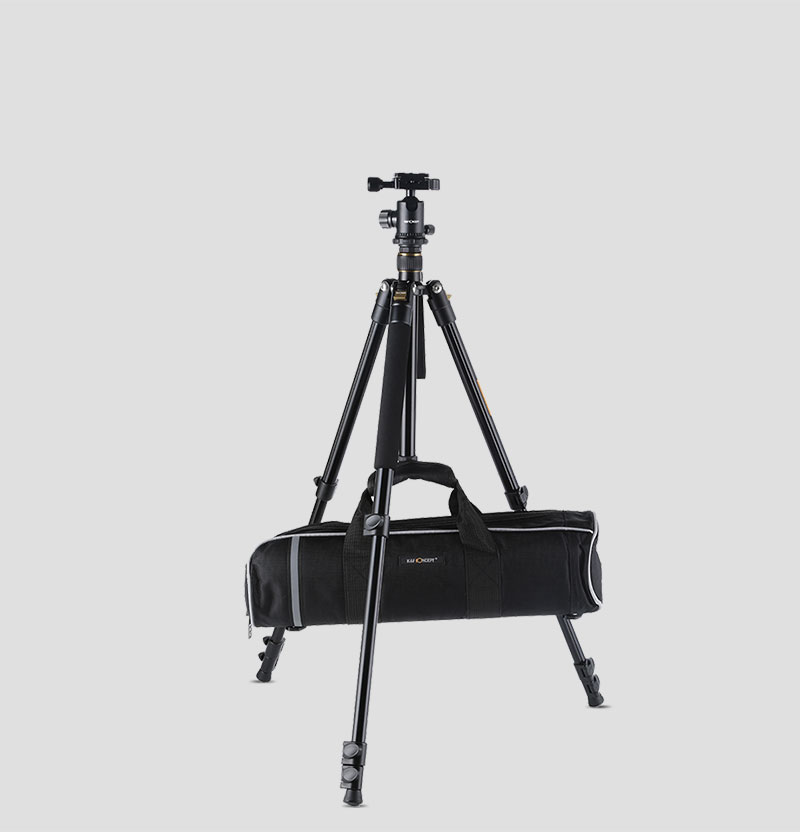 3 angles to adjust
Take the photo you want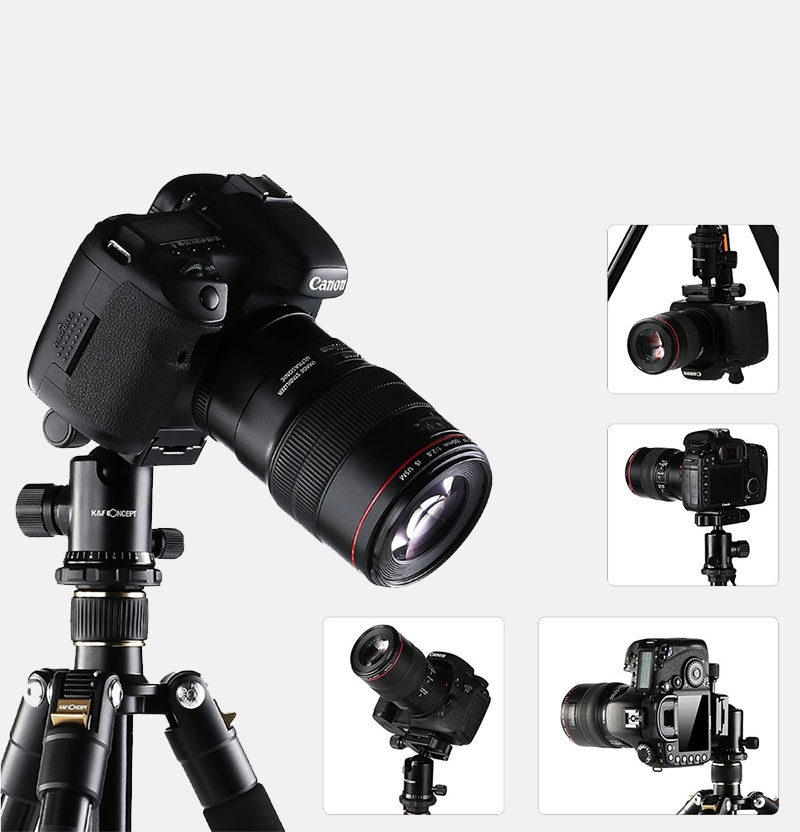 Non Rusting
The whole body made of aluminum magnesium alloy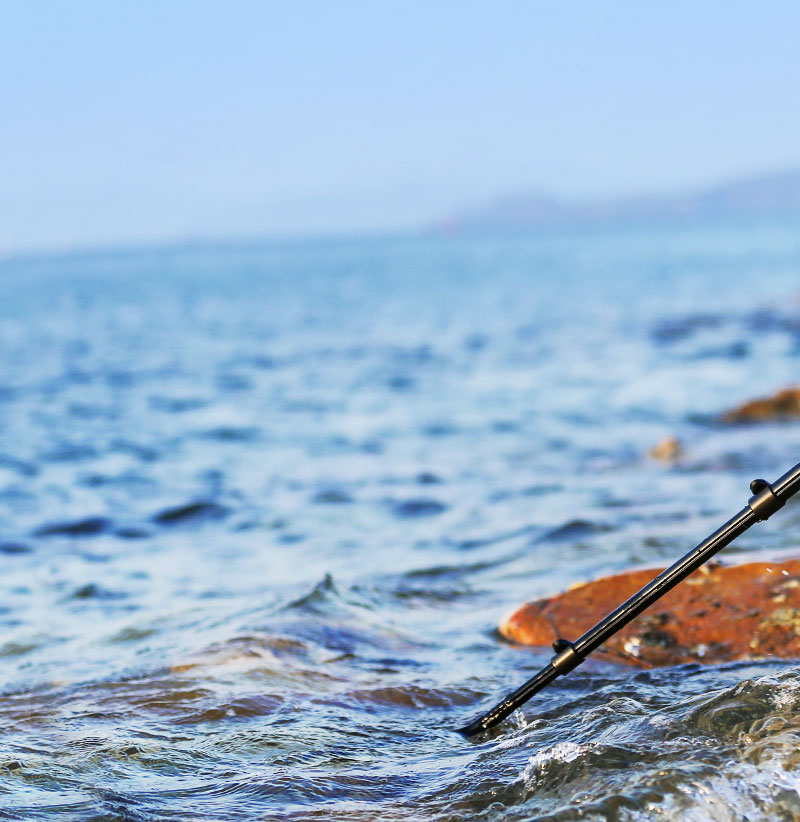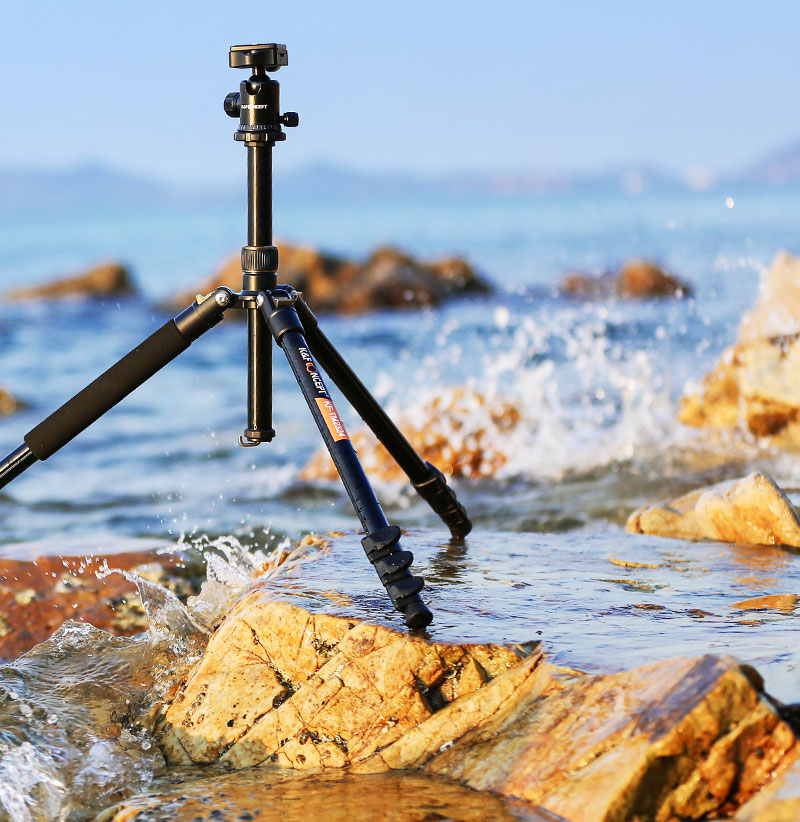 Telescopic size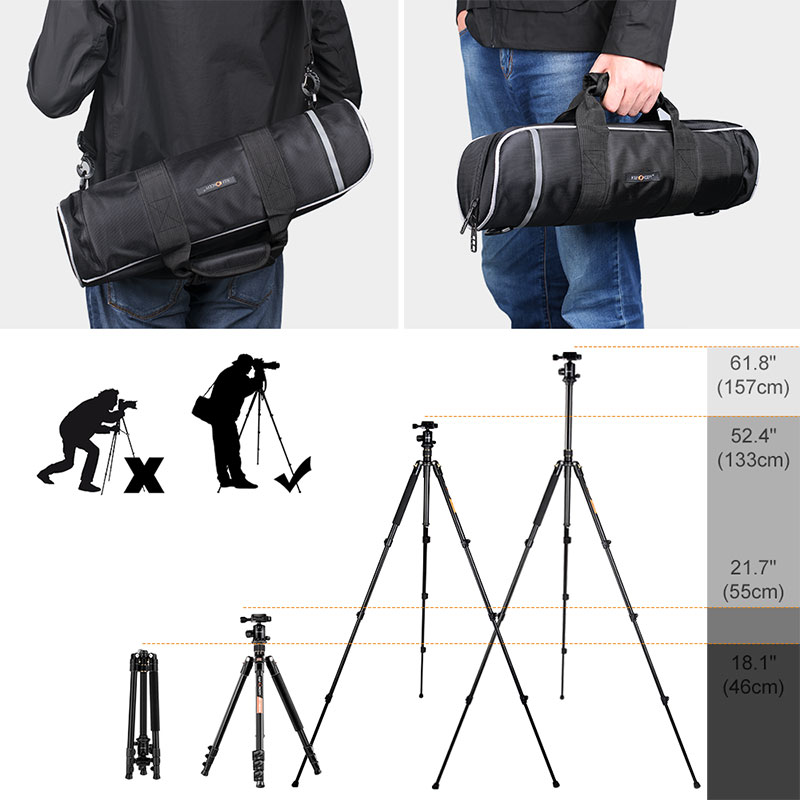 Scenes used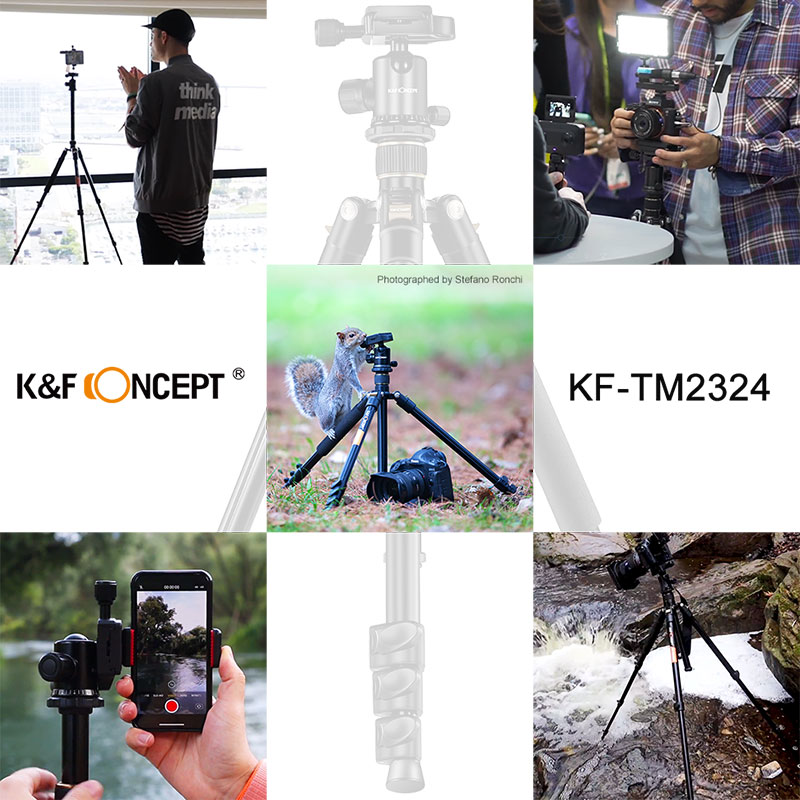 三脚について!ポートレート撮影での三脚を使う撮影&作例 / K&F Concept 三脚使用 / 星空・夜景ポートレート・長時間露出 / 初心者でも使えるコツ【イルコ・スタイル#074】
K&F Concept® TM2324 Tripod Unboxing Reviews | By Justin Beyerlin
These images belong to K&F Concept end users.