K&F YH1250 12*50 Compact Binoculars ,IP65 Waterproof ,High Power Easy Focus Binoculars for Bird Watching,Outdoor Hunting,Travel,Sightseeing
Brand:

K&F Concept

YH1250 12*50 Compact Binoculars ,IP65 Waterproof ,High Power Easy Focus Binoculars for Bird Watching,Outdoor Hunting,Travel,Sightseeing

KF33.013

Availability:

In Stock

50.99

https://www.kentfaith.co.uk/KF33.013_kf-yh1250-12-50-compact-binoculars-ip65-waterproof-high-power-easy-focus-binoculars-for-bird-watchingoutdoor-huntingtravelsightseeing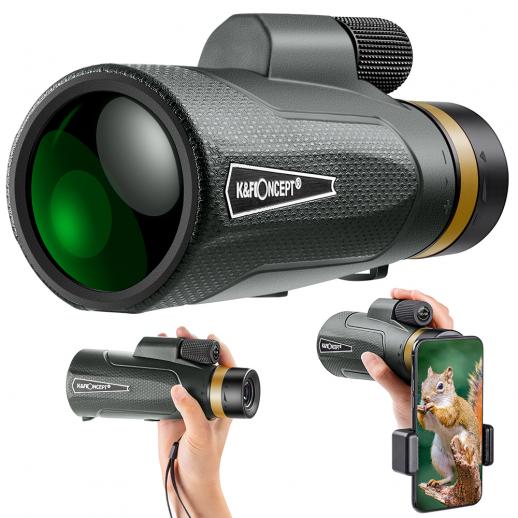 K&F YH1250 12*50 Compact Binoculars ,IP65 Waterproof ,High Power Easy Focus Binoculars for Bird Watching,Outdoor Hunting,Travel,Sightseeing
Features
• [High Power Binocular] This binoculars has 10x magnification, 50mm objective lens and wide field of view, 90/1000m, makes you look farther and wider. Ideal for bird watching, safari sightseeing, travel, concerts, wildlife watching, outdoor sport activities, etc.
• [High Quality FMC Optics] FMC coating and premium BAK4 prism, it ensurethe image you view bright and sharp. All design can mostly reflect the light to keep a good image and make you have a amazing experience. Professional binoculars for all outdoor sports activities.
• [Durable and Comfort Material] Non-slip framework and rubber armor provides shock-absorbing protection, good resistance for terrible weather conditions. High quality material making, binoculars offers comfortable touching while using it.
• [Twist-up Eyepiece] Eyepieces on binoculars could be twisted up to get a suitable eye distance, getting close to lens and see easily and more confortably.
• WIth tripod interface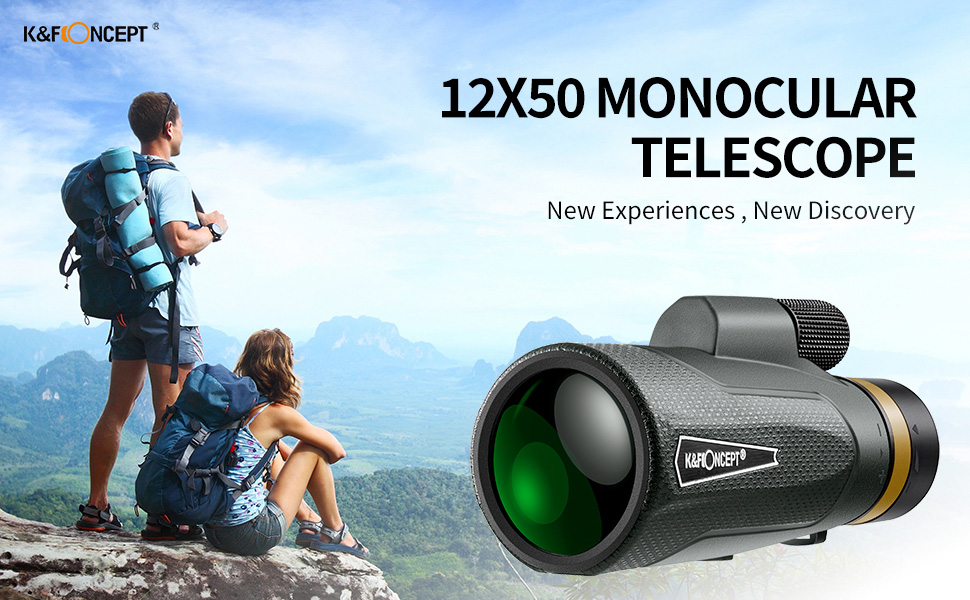 HD big vision
26x65 high magnification super far field of view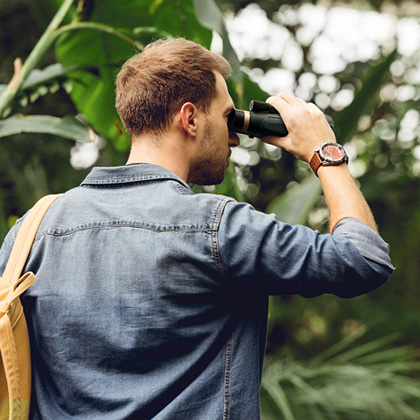 Telescopic and clear
Watching animals outdoors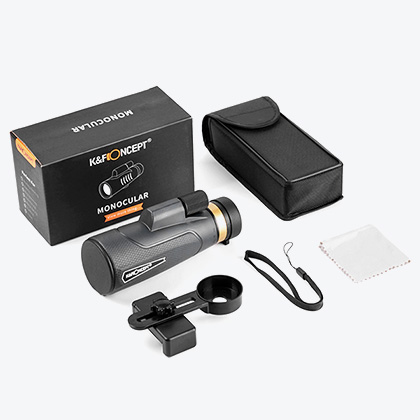 Ultra high transmittance
Help see brighter colors, more details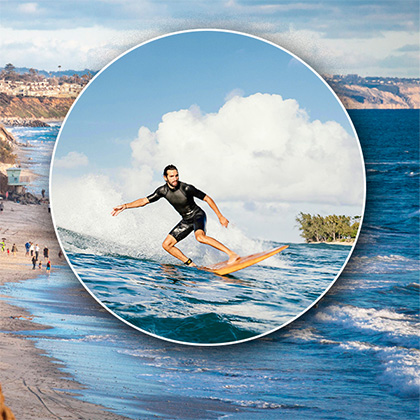 50 mm large diameter
The larger the aperture, the clearer the image
Waterproof
Don't worry about outdoor use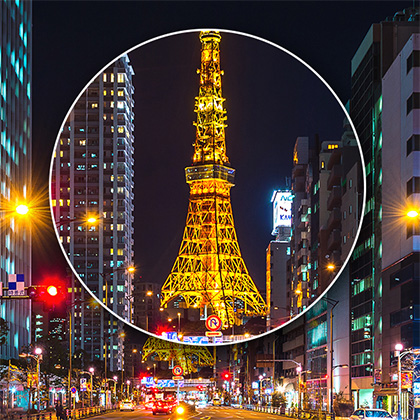 Double lens focusing
Imaging can be controlled and the field of view can be enlarged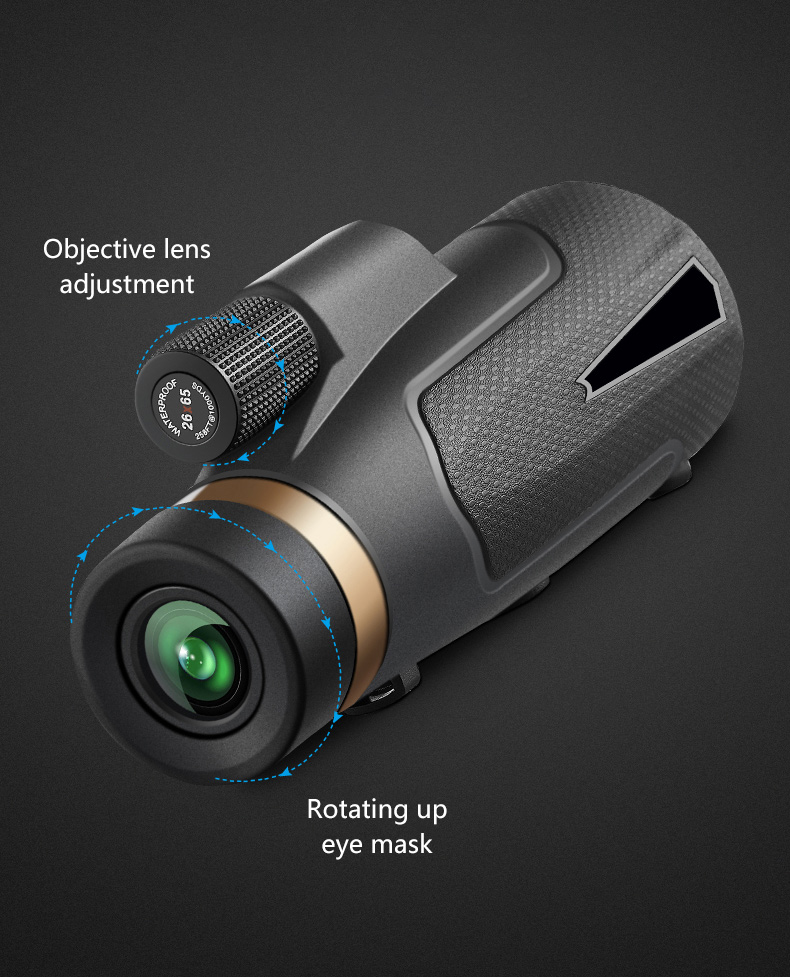 Non-slip
More detailed design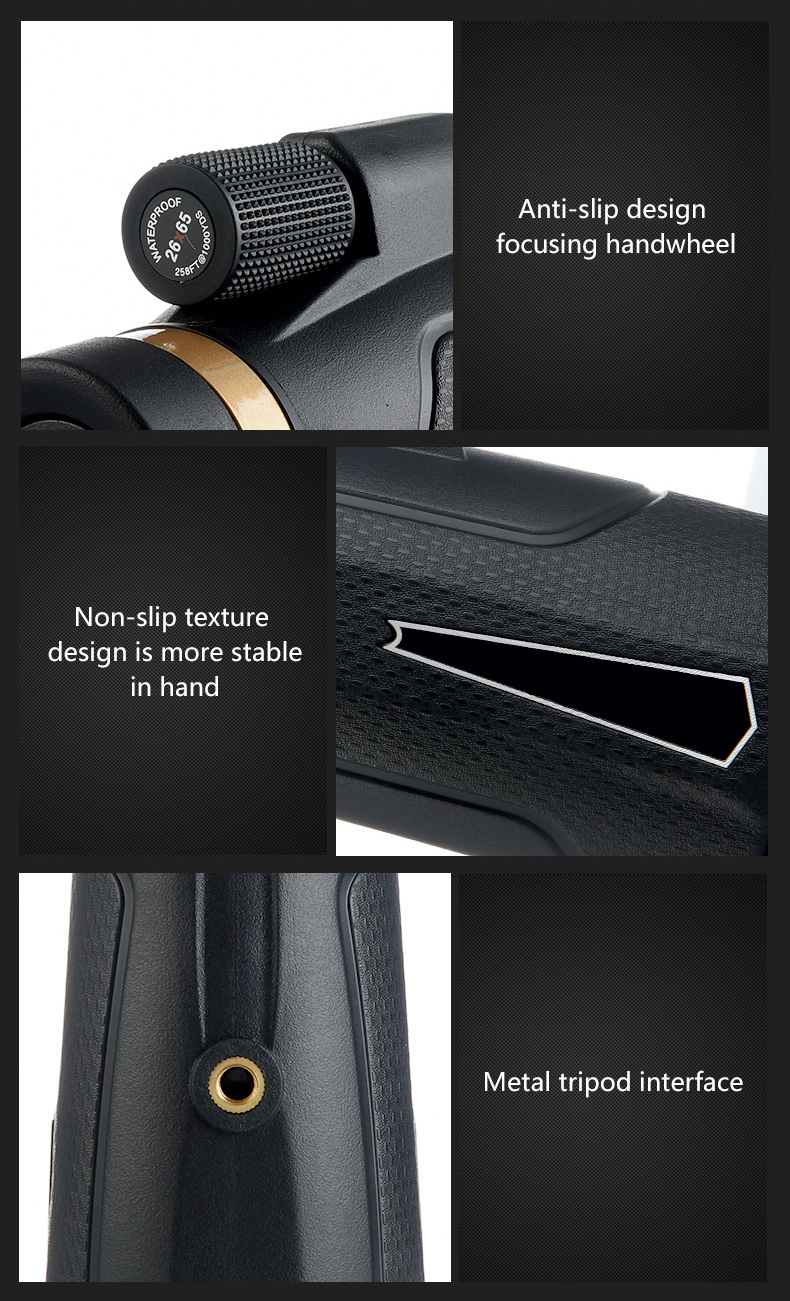 Great product!
I bought this Monocular as a gift for my husband. He loves it. The quality of the images are fantastic.He has it always with him when looking out for whales or birds. The size is very convenient, not too bulky not too small.
Great monocular for a good price
The image is really clear and easy to use. I like the rubber texture for a good grip.
Main product (scope itself) very satisfied.
Scope is nice. It was a gift. However it did not come with the smart phone bracket as described and as the picture shows. This might have been a one in a million mistake or may be a regular occurance. But the box that it came in couldn't have held much else so I'm thinking just not included as described.
There are no faqs for this product.