Outdoor Security Camera, 2K Wireless Camera for Home Security, 2.4GHz WiFi Security Camera with Auto Tracking, Motion Detection with Spotlight, Color Night Vision Camera, 2-Way Audio UK
£52.99
£99.99
47% OFF
Inclusive of VAT
&FREE Shipping to United Kingdom,Ireland
Buy K&F Concept outdoor security camera, 2k wireless camera for home security, 2.4ghz wifi security camera with auto tracking, motion detection with spotlight, color night vision camera, 2-way audio uk online, £52.99 free shipping to UK.

KF50.0006AUK

SKU:

KF50.0006AUK

52.99

https://www.kentfaith.co.uk/KF50.0006AUK_outdoor-security-camera-2k-wireless-camera-for-home-security-2.4ghz-wifi-security-camera-with-auto-tracking-motion-detection-with-spotlight-color-night-vision-camera-2-way-audio-uk
Features
* [2K HD Image and 8x Digital Zoom]- This IP home security camera supports 2K pixels (2304x1296P), which is clearer than 1080P, bringing you a high-definition visual feast. Our camera's upgraded 8x digital zoom allows you to see super-sharp details compared to the normal 4x zoom. With just one surveillance camera, you can easily observe your home's indoor/outdoor, entrance, front door and even yard, etc. through the APP remote control
* [355° Pan, 120° Tilt and 3 LED Lights] - With the excellent pan/tilt function (355° Pan and 108° Tilt instead of the normal 90°), this PTZ outdoor security camera will monitor a wider range of Zone, you can check any corner around your home. What's more, this wireless surveillance camera is equipped with 3 infrared LEDs and spotlights, providing infrared night vision, color night vision (up to 20m) and alarm night vision.
* [Motion Detection with Alerts and Auto Tracking] - Motion detection allows wifi cameras to track objects in motion. Once the camera is enabled, it will start tracking and recording video automatically. At the same time, you will receive reminders from CloudEdge on your phone, taking you to experience a truly smart life. At night, you can set up sirens, spotlights, or both to deter intruders.
* [Custom or Live Audio and Multipoint Sharing] - PTZ security cameras have built-in microphones and speakers to create a conversation between you and your visitors. If there is someone unwelcome, you can let him go, talk in real time or customize voice commands in advance, and make life easy. The security camera supports 5 users simultaneously. You can share with your family to watch precious moments or watch over your naughty kids.
* [Easy setup and secure cloud storage] - use the free app(Cloudedge).Plug and Play. WiFi security camera (2.4GHz only, not 4/5G) easy to install and use. With our wired security cameras, video can be recovered in a private cloud (7 days free) or a micro SD card (up to 128G, not included). This waterproof outdoor camera can also withstand extreme weather (-4°F to 122°F) with IP66 water resistance. If you have any questions, please contact customer service.
Shipping
&FREE Shipping to United Kingdom,Ireland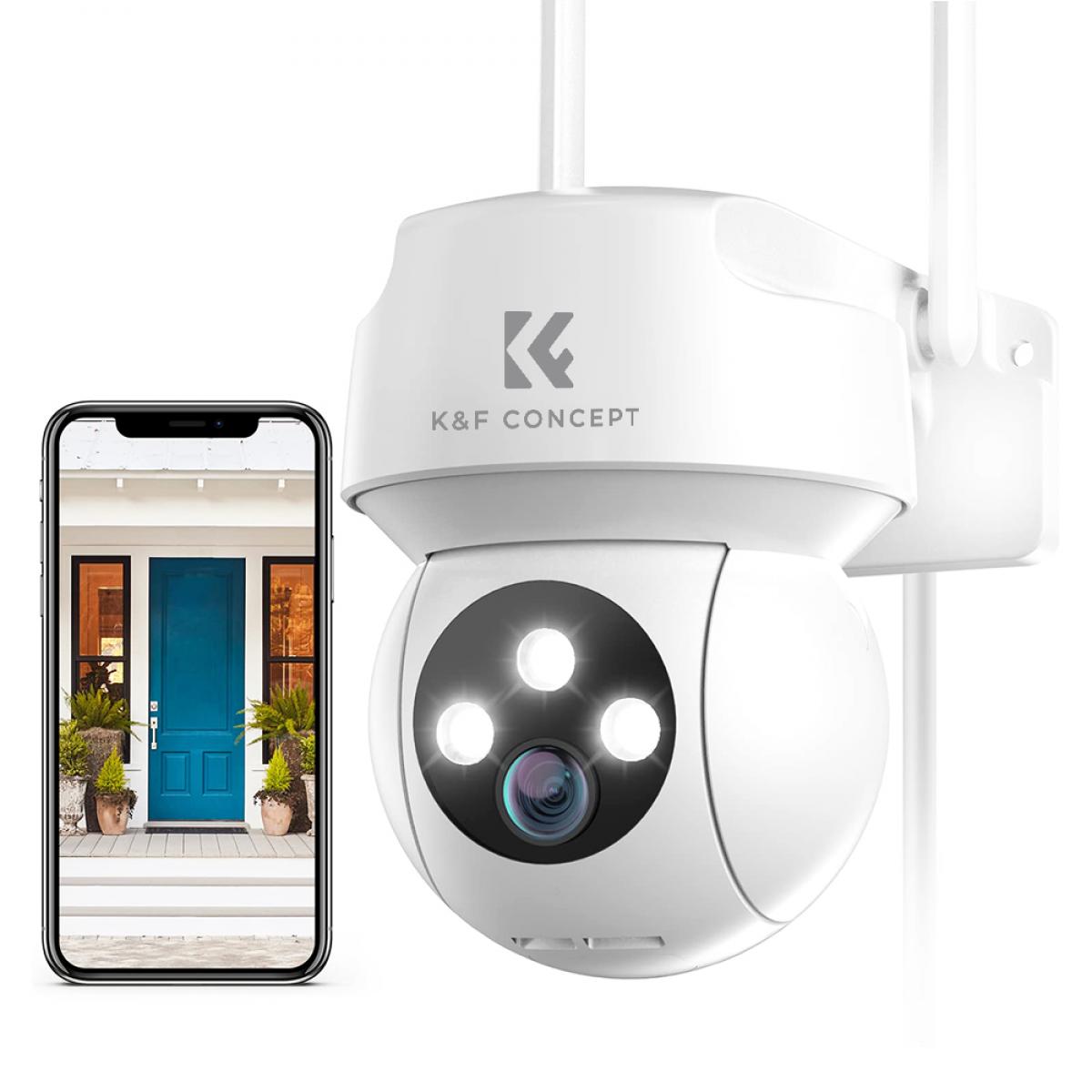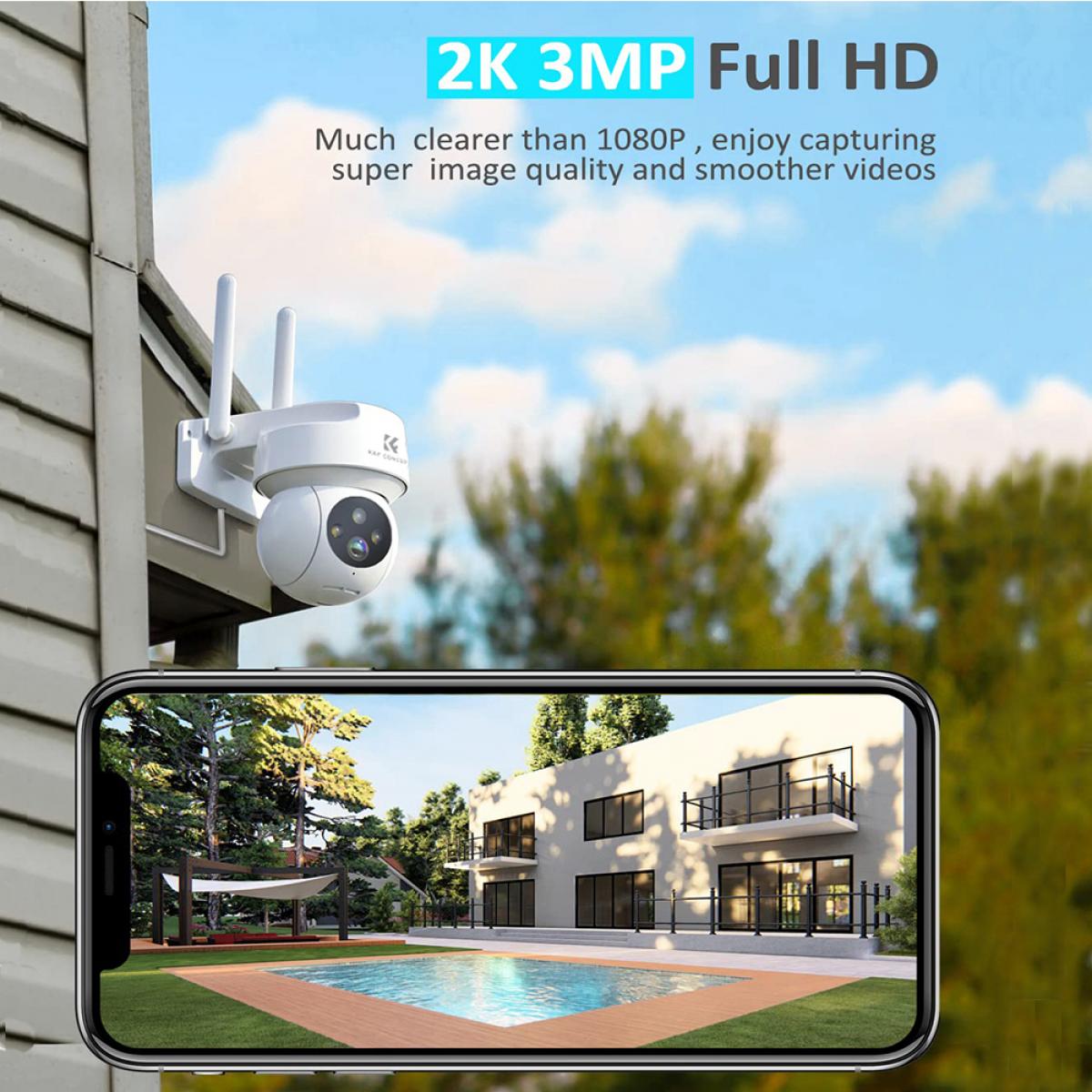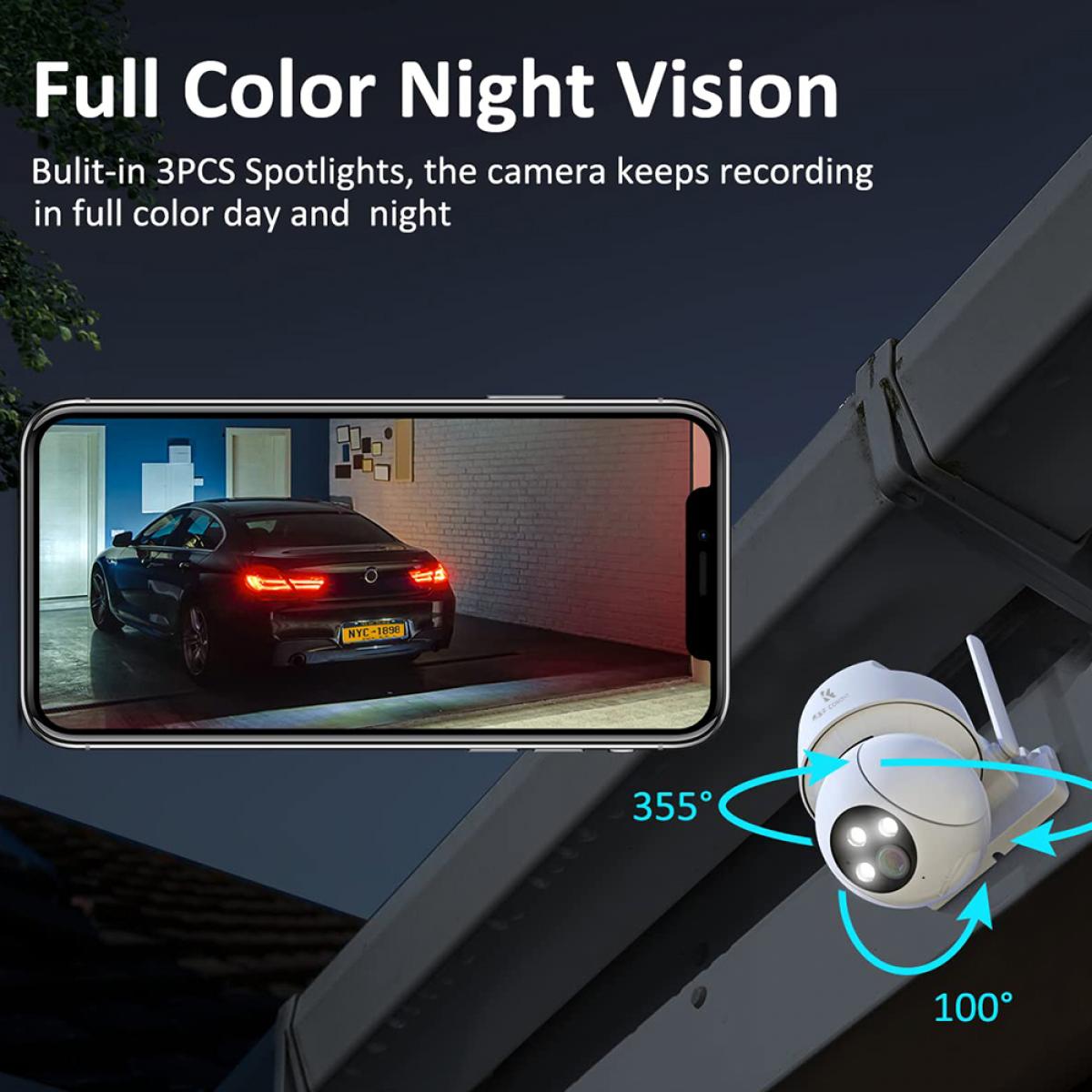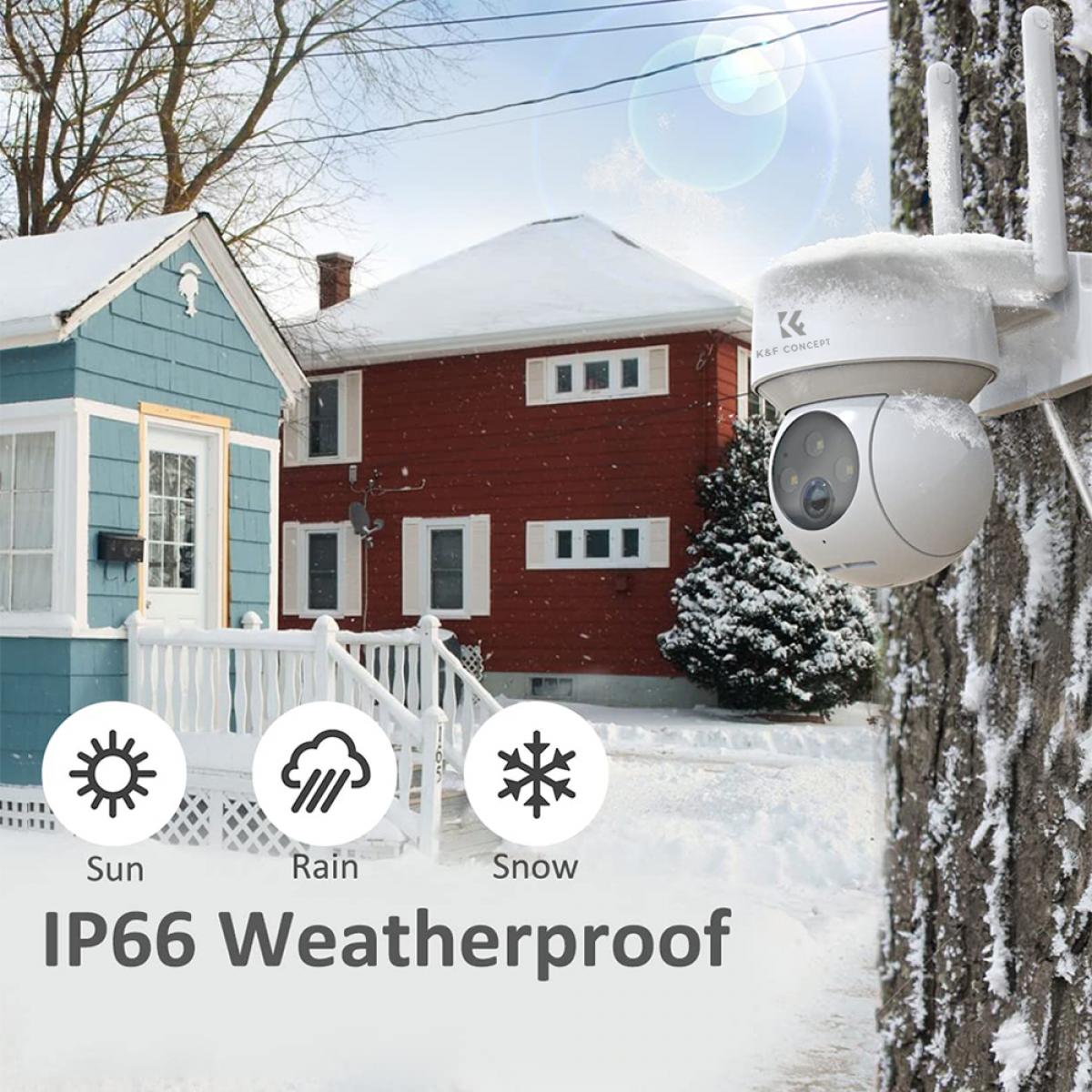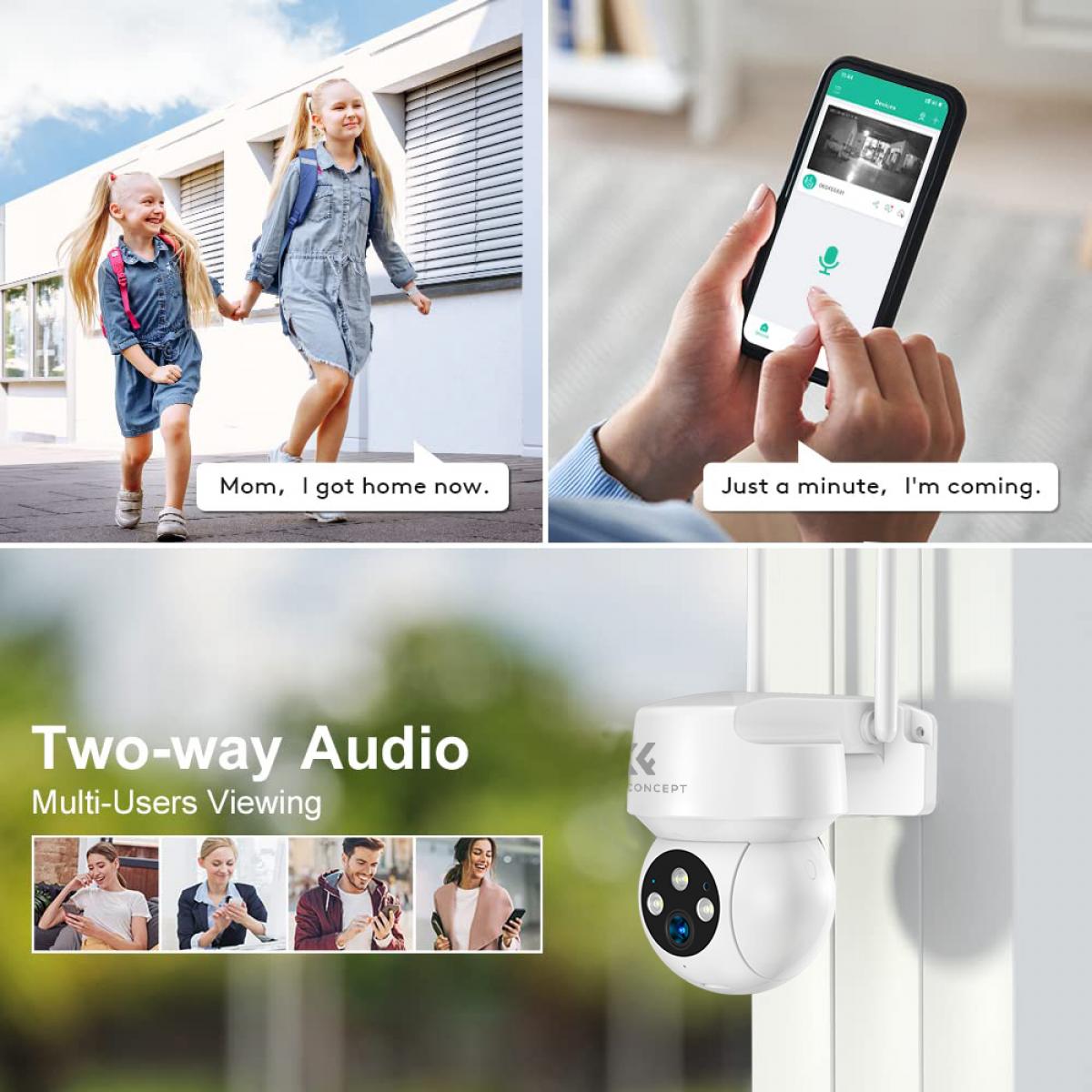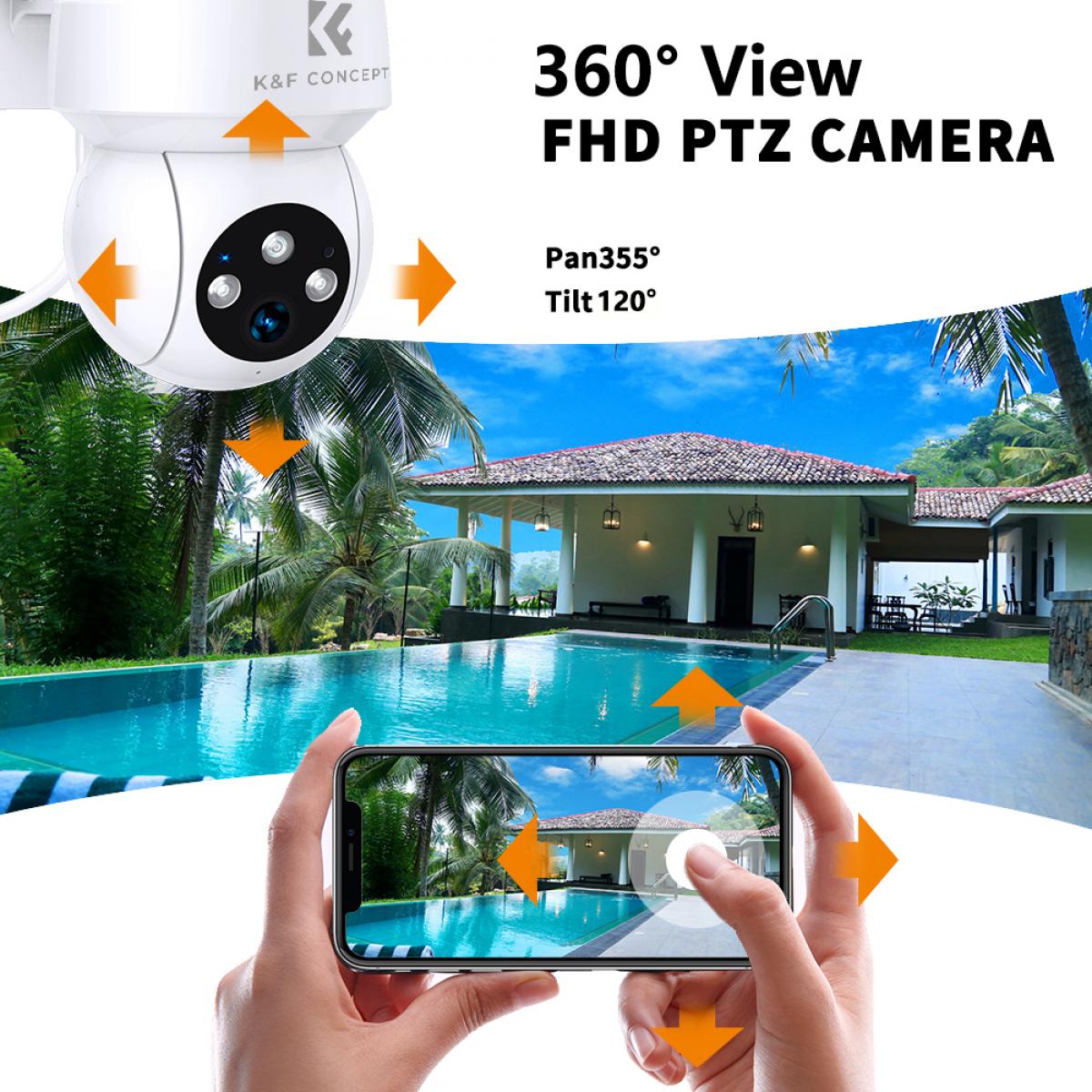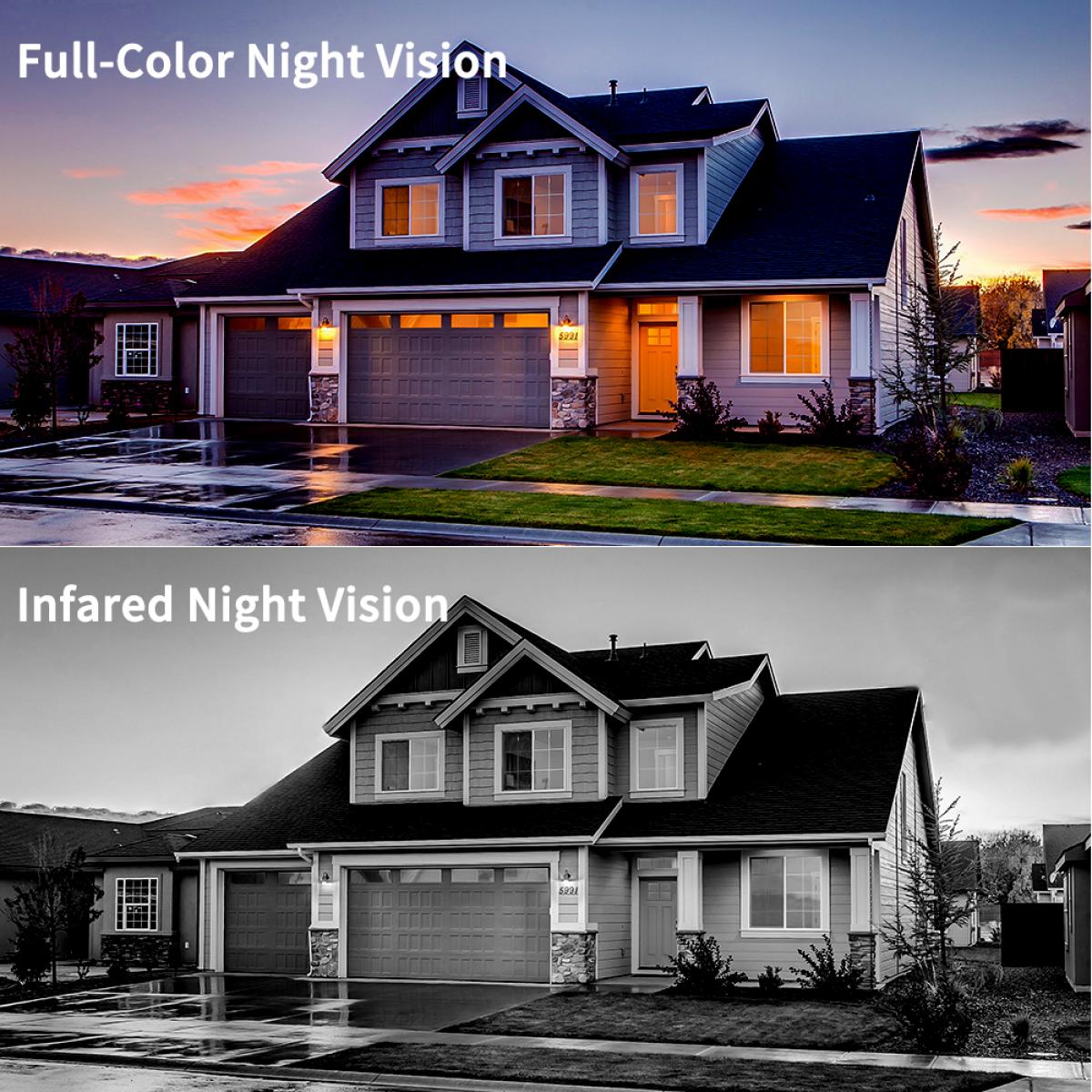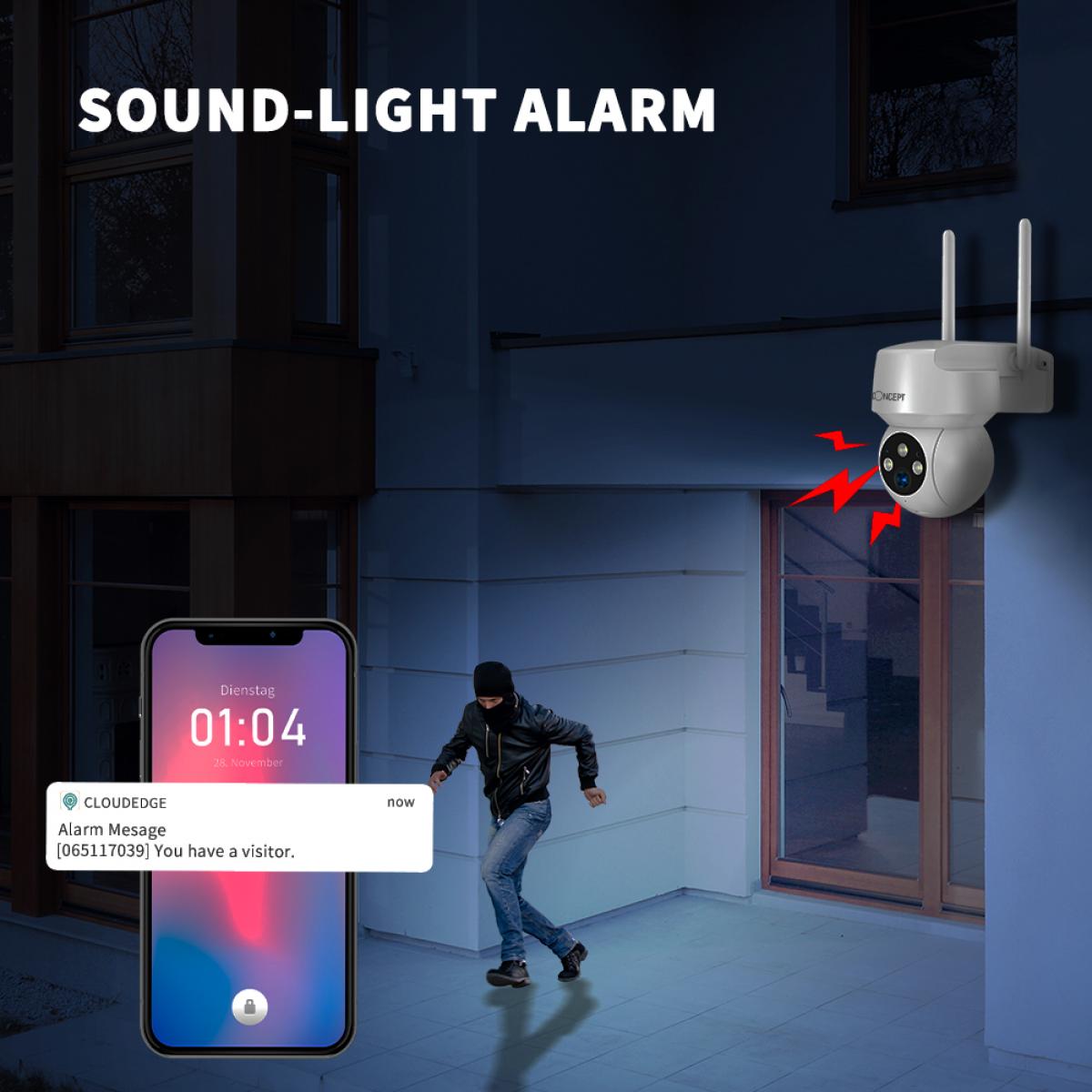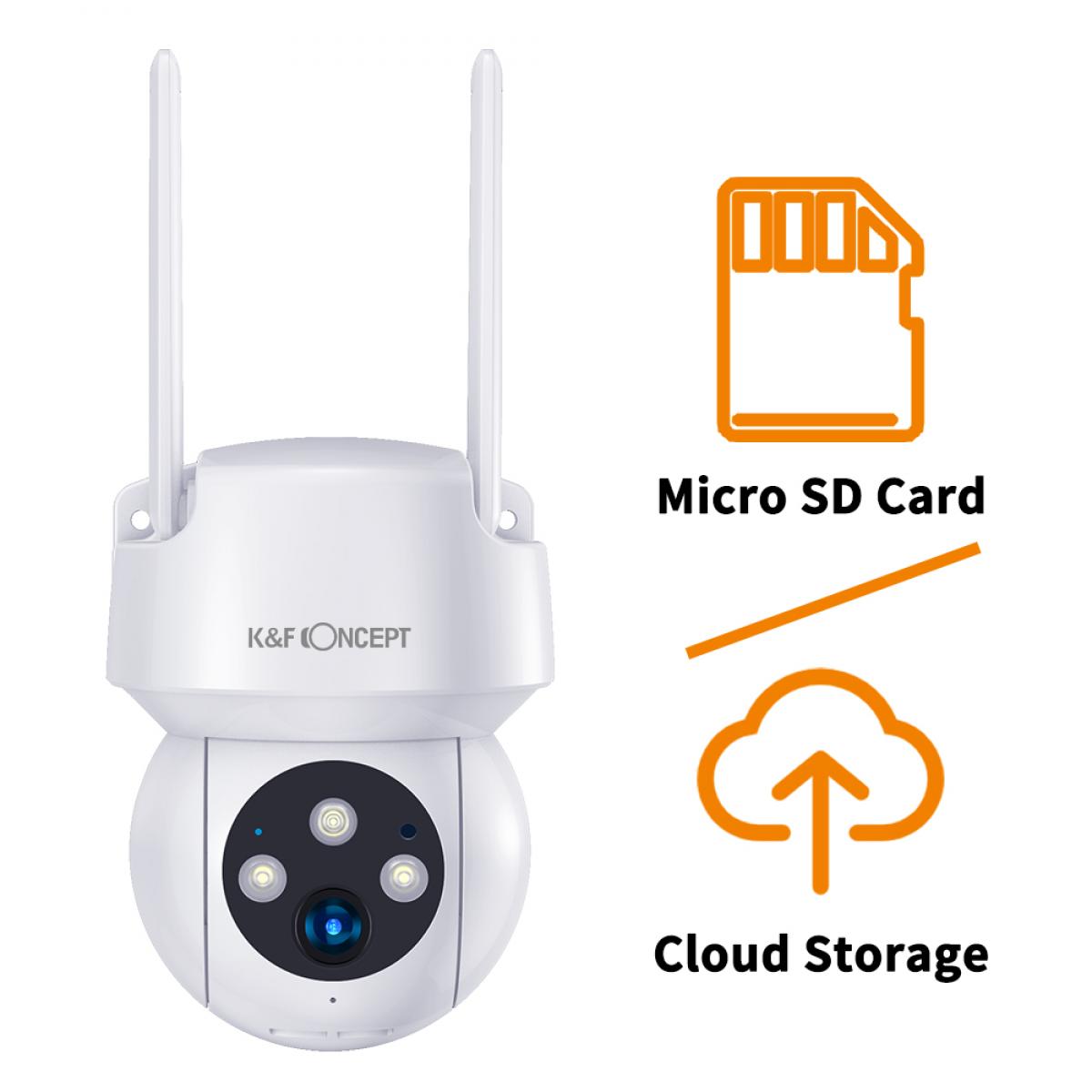 Everything in view with just one camera!
I was looking for a camera that you can move freely and control via an app. The market is relatively large when it comes to surveillance cameras, but wanted a new model. Since I already own several surveillance cameras from K&F Concept, I wanted to buy another camera from the company because of my positive experience. So I decided to order this security camera even though there are hardly any reviews. The aim of the camera is to monitor a property and its driveway. I would like to share my experiences from the camera here. The security camera arrived safely and neatly packaged. After unpacking, I first got a small overview of the accessories. The camera is relatively large, but that doesn't matter since you have certain new features for it. So it is not inconspicuous, especially in a light color. The quality of the picture and the video is very good in 1080p HD and doesn't stutter. I use the camera over the WiFi connection. The router is about 10 meters away and I have no internet interference, everything is great. I mounted the camera outdoors. It has rained several times and the camera definitely has good water resistance. You can install it in a place where it rains without any problems. It has rained several times and the camera definitely has good water resistance. You can install it in a place where it rains without any problems. It has rained several times and the camera definitely has good water resistance. You can install it in a place where it rains without any problems.
04/04/2022
Good picture for a small price!
In order to be able to capture a slightly larger area at one point, I bought this K&F camera. So far I am very satisfied with the camera. Setup wasn't a problem. If you connect the camera to the wired network, it will receive an IP address from the DHCP server. You can then use this to call up the web interface of the camera and configure everything there directly. You don't have to use any app from the manufacturer, which I always find very pleasant. The image of the camera is really very good, especially considering the low price.
05/04/2022
Great camera for a fair price
Neatly packaged and comes with all the accessories you need. The camera is super easy to operate via the app. Panning back and forth works great. So you have everything in the picture. You can even zoom in on the image. The night mode is really impressive. A great, bright and clear picture. On the whole, definitely recommended.
06/04/2022
Good quality
Hassle free shipping. Product came neatly packaged and on time. Processing of the camera is good to very good. The picture that the camera delivers is also good. The only point of criticism is the rotation speed, which could be a little faster but is completely sufficient.
15/04/2022
I'm excited
This is the first camera that works properly, I've tried many including very expensive ones, but this camera is absolutely great and responds as promised. Great product.
14/04/2022