DJI Mini 2 Mavic Mini Se ND Filter Camera Lenses 6 Pack Filter Sets(UV+CPL+ND8+ND16+ND32+ND64), Compatible with DJI Mini 2/Mavic Mini 1/Mini 2/Mine SE Drone
£56.69
£79.27
28% OFF
Inclusive of VAT
&FREE Shipping to United Kingdom,Ireland
Free Shipping. 30 days return without reason. Filter set compatible for DJI Mavic Mini/Mavic Mini 2/Mini SE drone (UV+CPL+ND8+ND16+ND32+ND64). With 28 layers of anti-reflective coating, which can effectively reduce the reflection on the filter surface

SKU.1865

SKU:

SKU.1865

56.69

https://www.kentfaith.co.uk/SKU.1865_camera-lens-filter-set-compatible-with-mavic-mini-mavic-mini-2-mini-se-drone-uv-cpl-nd8-nd16-nd32-nd64
Features
* 【6 Pack Filters】Kits include UV+CPL+ND8+ND16+ND32+ND64,Compatible with DJI Mavic Mini/Mini 2/SE. And 8 propellers (Cannot be mixed with original).
* 【Top AGC optical glass】 the filters use AGC optical glass, and the filter surface has 28 layers of optical coating.
* 【Nano-coating & Light weight】 The 28-layer coating has ultra-high light transmittance, the coating minimizes reflection (reflectivity up to 2%) flare and can improve image quality, and the hydrophobic coating is also waterproof, scratch-resistant, and anti-fouling. The frame adopts an aviation-grade aluminium alloy and lightweight design, and each frame weighs only 0.8g.
* 【Wear resistance Frame】The surface of the frame has matte anodized treatment, which greatly improves the wear resistance and corrosion, and can also minimize reflection and reduce the impact of reflection on imaging.
* 【Accurate】The installation and positioning of the back buckle are accurate, it fits perfectly with the base of the fuselage lens, and the installation/removal is convenient, firm and reliable.
Shipping
&FREE Shipping to United Kingdom,Ireland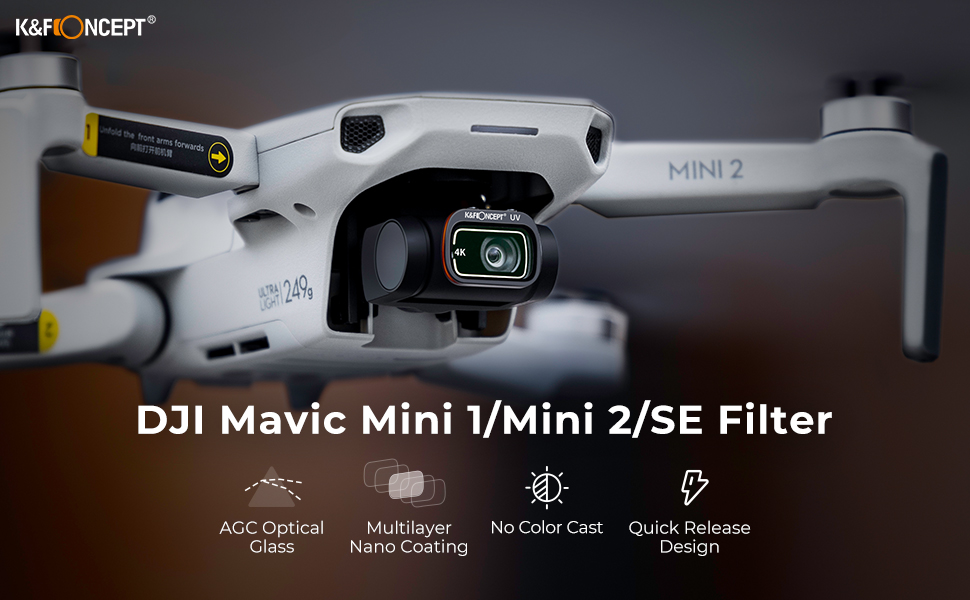 K&F Concept 6-Pack Filter Kit for DJI Mini 1 / Mini 2/ SE with 28 Multi-Layer Coatings
•This DJI mini filter kit all made by import optical AGC glass with 28 multi-layer coatings, waterproof, oil-proof and scratch resistant.
•The ND (Neutral Density) filters designed to slow down the camera's shutter speed. It can help to reduc the amount of light into camera sensor, allowing you to capture the desired natural effect in your footages.
•The CPL (Polarizing fIlter) filter can remove the unwanted glare from natural reflective surfaces, while shooting outdoors. It help to capture more clear images and footages in bright sunny daylight conditions.
•The UV filter can reduce 99% ultraviolet rays in the light, also protect the lens away from dust and scratches.
•ND8 helps to slow down the shutter speed by 3 f-stops.You can use it in the Partly Cloudy dayNo color change.
•ND16 helps to slow down the shutter speed by 4 f-stops.You can use it in the Mid day / Mild Sun.No color change.
•ND32 helps to slow down the shutter speed by 5 f-stops.You can use it under very Bright Sun day.No color change.
•ND64 helps to slow down the shutter speed by 6 f-stops.It can be used at the Extreme Sun day.No color change.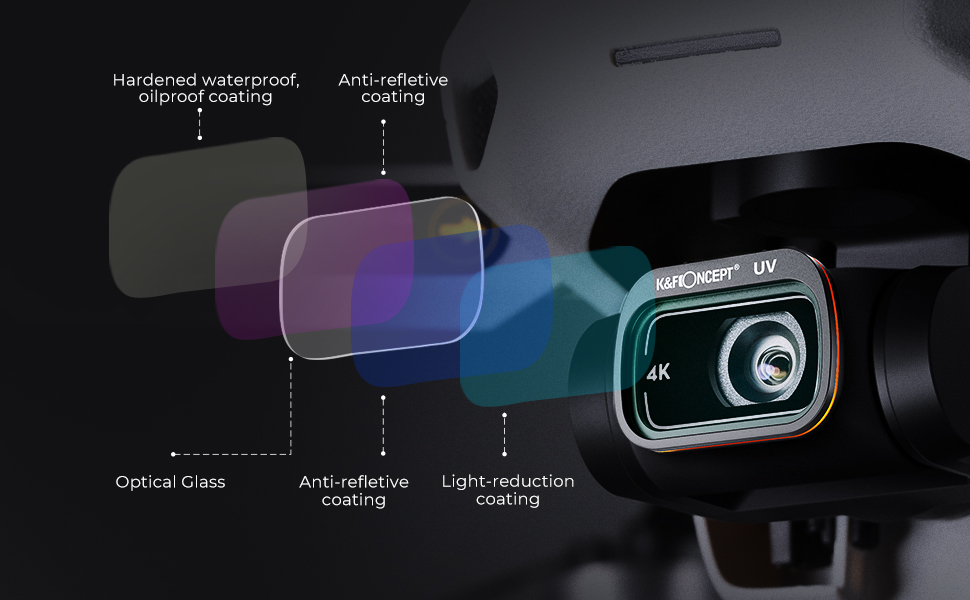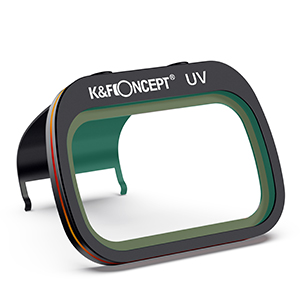 28-Multi-Layer Coatings
•Double side multi-layer coatings for reduces reflection came from filter surface. •Nanometer coatings technology ensures the accurate stop and no color shift.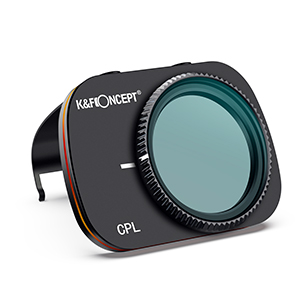 High-Tech Film
•Hydrophobic/Scratch resistant /HD films easily for filter cleaning , no any negative effect for images quality.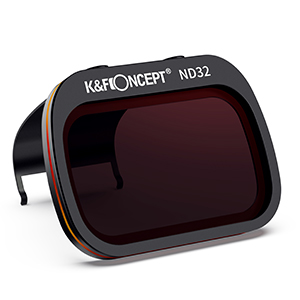 Package Includes
•UV/CPL/ND8/ND32/ND64 each one pcs. •A set of Mini1, Mini 2 fan blade.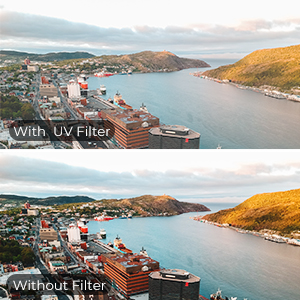 The UV filter has two functions, one is to protect the DJI lens, another is to reduces the uv ray refelctions restore the images true color.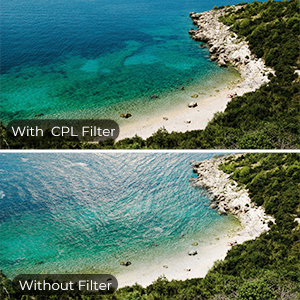 CPL filter can enhance the color and contrast , especially used on white and blue sky shooting, eliminates the glaring came from the water and glass.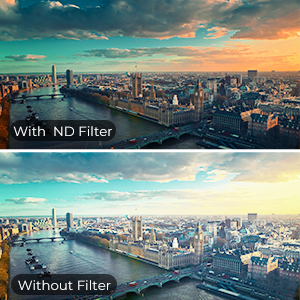 ND filter an extend the exposure time reduces the light of enter in the lens and record the objects movements via slow shutter.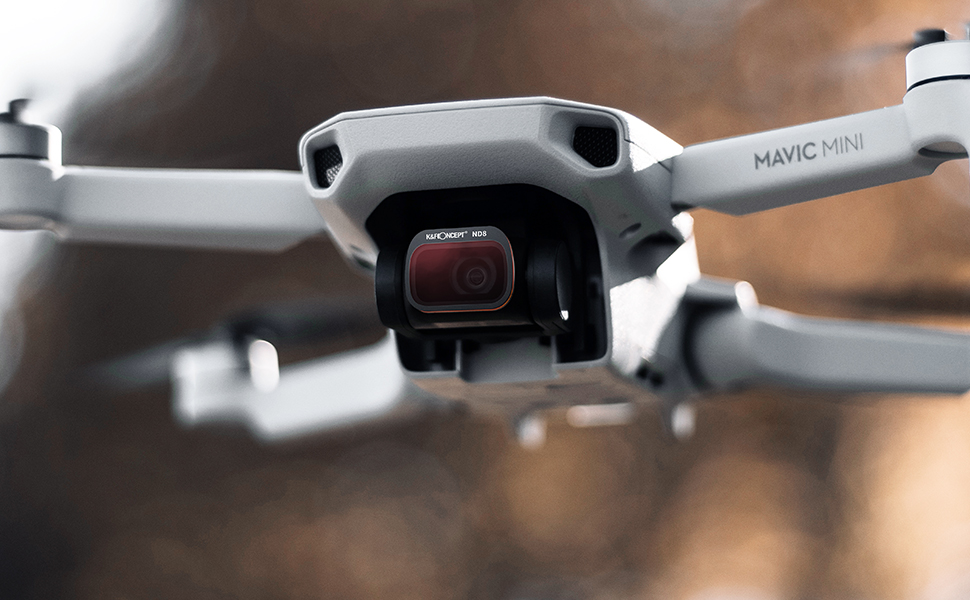 Rating

47 reviews.

5 reviews.

5 reviews.

5 reviews.
Price

£79.27

£56.69

£86.59

£69.99

£63.27

£49.99

£63.27

£53.99

Model
SKU.1865
SKU.1890
SKU.1891
SKU.1892

size

100mm

Filter Material

Optical glass

Multi-Coating

√

waterproof

√

scratch-resistant

√

HD

√

Transmittance

99.93%

Antireflection

√

Filter Thickness

Ring Material

Aviation aluminum alloy
A
Package Includes 1.UV/CPL/ND8/ND32/ND64 each one pcs. 2.A set of Mini1, Mini 2 fan blade.
A
With 28 layers of anti-reflection equipment, it can effectively reduce the reflections on the overflating of the filter. Every time this filter can be reflected more effectively.
how to check your lens size
Do You Know How Your K&F Concept Filters be Produced? | One-day Tour in Production Line
Filter
size
100mm
Filter Material
Optical glass
Multi-Coating
√
waterproof
√
scratch-resistant
√
HD
√
Transmittance
99.93%
Antireflection
√
Filter Thickness
Ring Material
Aviation aluminum alloy