72mm ND1000 Filter 10 Stops ND, Solid Neutral Density Lens Filter Multi-Coated Optical Glass Neutral Grey ND with Multi-Resistant Coating
£25.99
£32.99
21% OFF
Inclusive of VAT
Brand:

K&F Concept

Buy K&F Concept 72mm nd1000 filter 10 stops nd, solid neutral density lens filter multi-coated optical glass neutral grey nd with multi-resistant coating online, £25.99 free shipping to UK.

KF01.1005

SKU:

KF01.1005

25.99

https://www.kentfaith.co.uk/KF01.1005_72mm-nd-filter-nd1000-10-stops
Features
• 【Premium Quality】The 72mm ND Lens filter Made of high quality optical glass, no colour cast while providing solid 10 f-stop reductions and enabling longer exposures to capture the beauty of time and movement.
• 【Keep Real colors】Adopted 18-Layer multi-resistant coating technology, the green coating helps effectively reduce filter surface reflection and the ghosting while making the filter anti-scratch, water repellent, oil and dust resistant.
• 【Ultra Slim and Lightweight】Super slim and lightweight aluminum frame, maximum reduce impact on light and effectively avoid dark corner for wide-angle shooting.
• 【Functions】ND1000 Filter Enables slow shutter speeds to be used to record movement in subjects such as waterfalls, providing a silky smooth affect to flowing water.
• 【Choose the right size】This K&F ND1000 is compatible with all 72mm lenses. Please verify your camera's lens thread size before ordering. Your camera's lens thread size will be marked somewhere on the lens barrel or printed underneath your lens cap. This number is always preceded by a "Ø" (diameter) symbol. For example: Ø77=77mm lens thread size.
Frequently Bought Together
ND FILTER
Reduces the amount of light entering the lens, thus decreasing camera shutter speed. Useful for situations where motion blur needs to be created (rivers, waterfalls, moving people) or large apertures must be used with flash to avoid overexposure.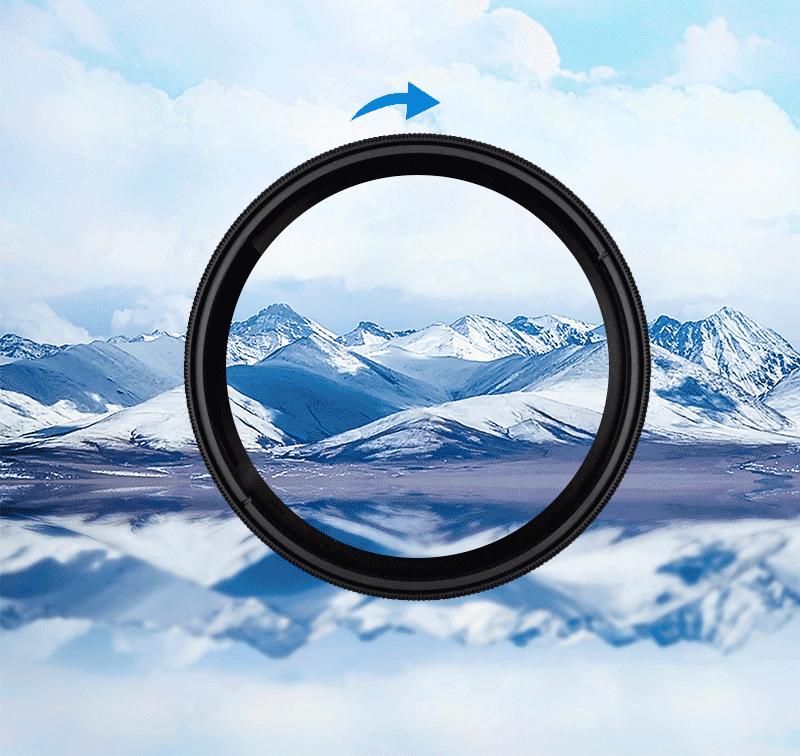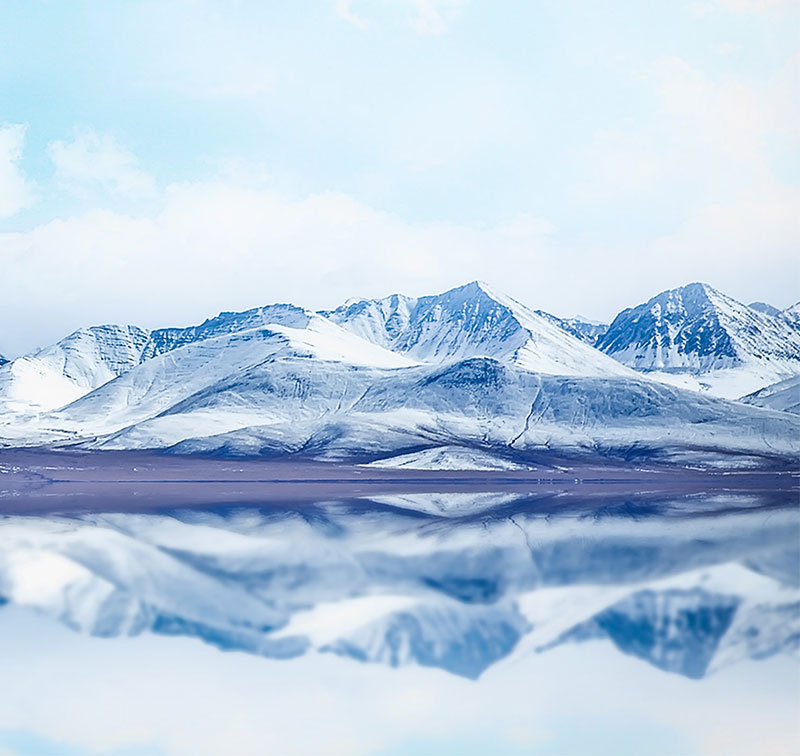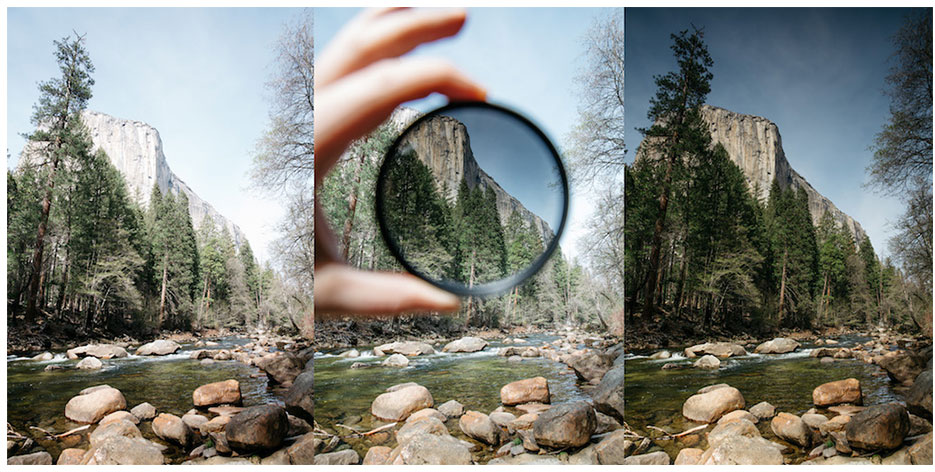 Without ND Filter
Use Contrast
With ND Filter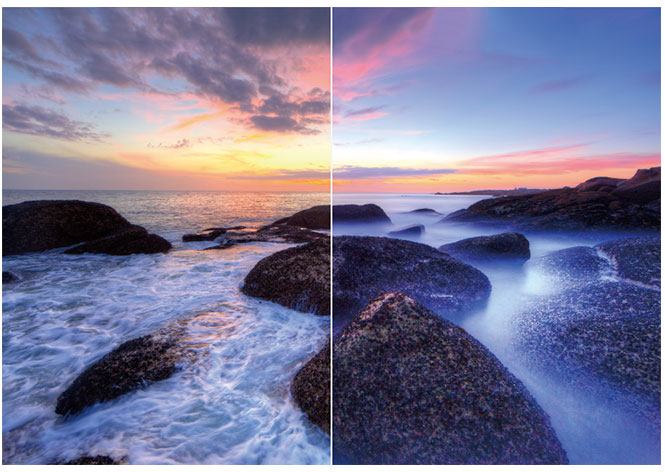 Without ND Filter
With ND Filter
Enables slow shutter speeds to be used to record movement in subjects such as waterfalls, providing a silky smooth affect to flowing water.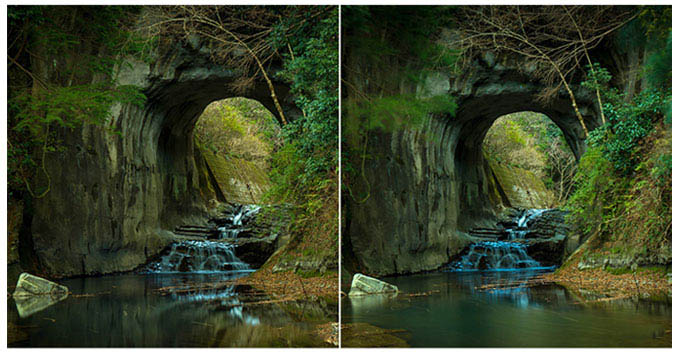 Without ND Filter
With ND Filter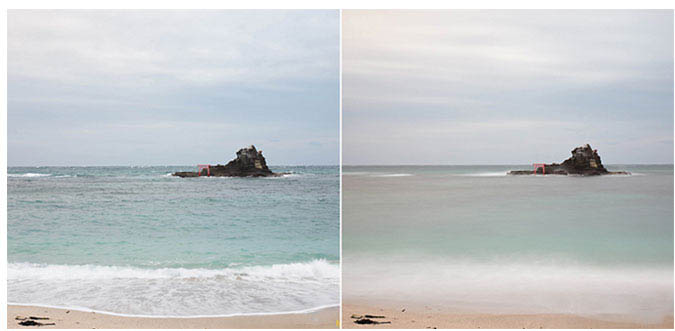 Without ND Filter
With ND Filter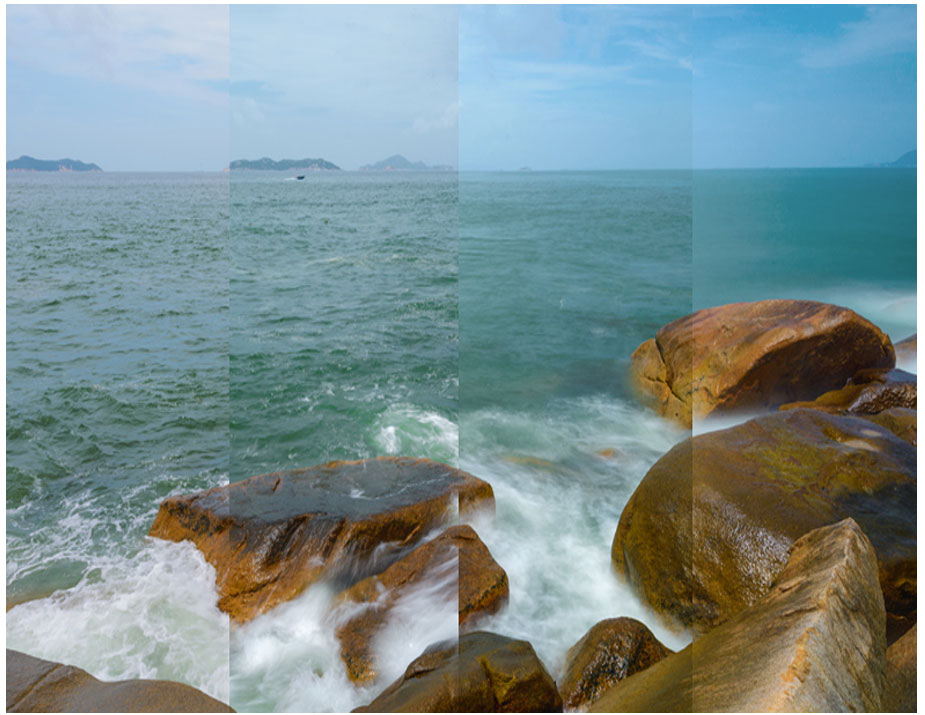 NO ND
ND8
ND64
ND1000

No Filter
ND2
ND4
ND8
ND16
ND32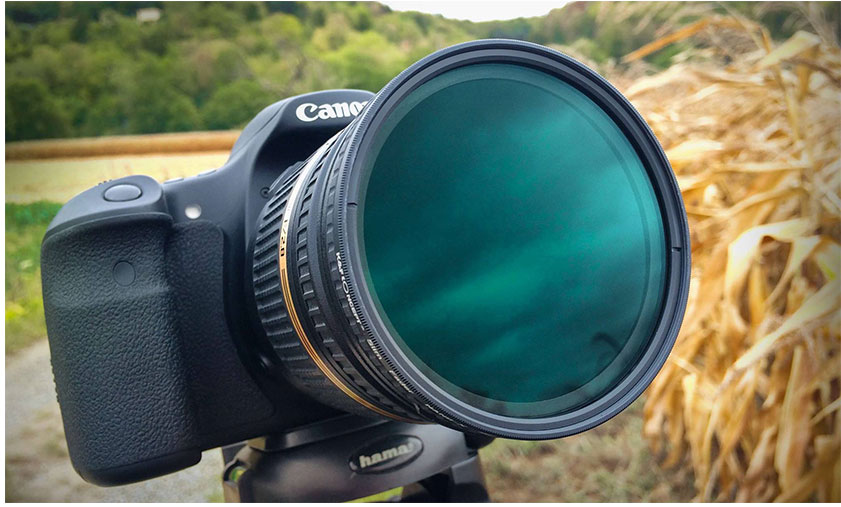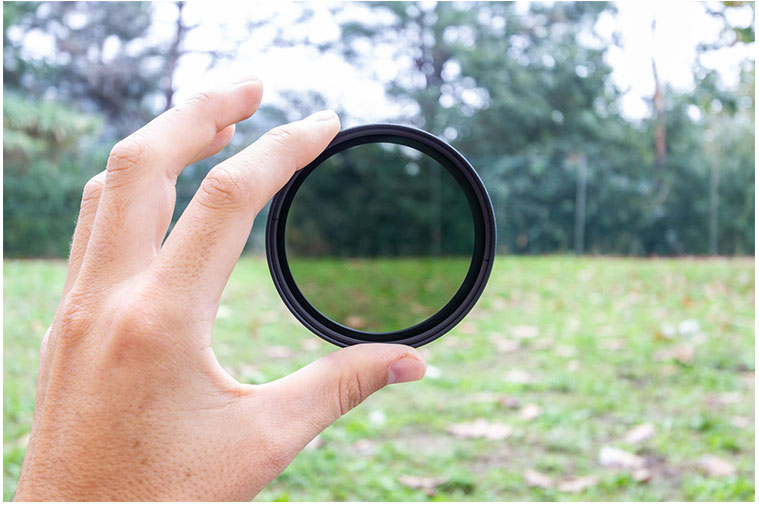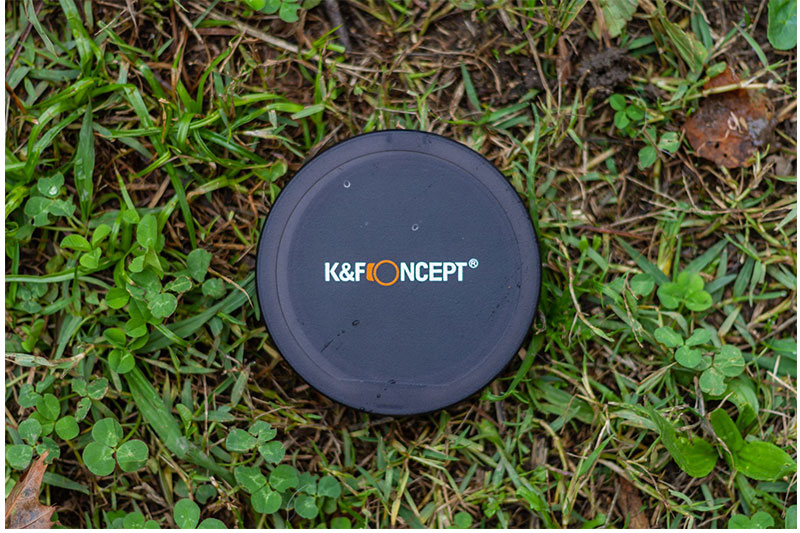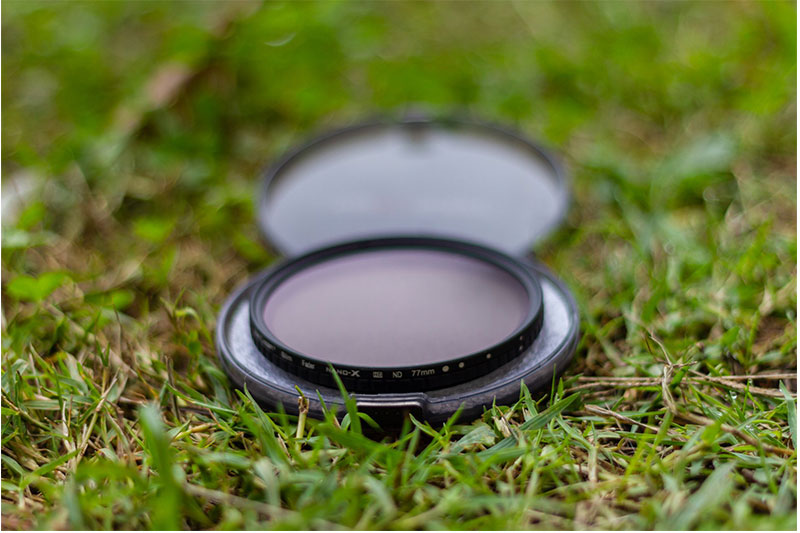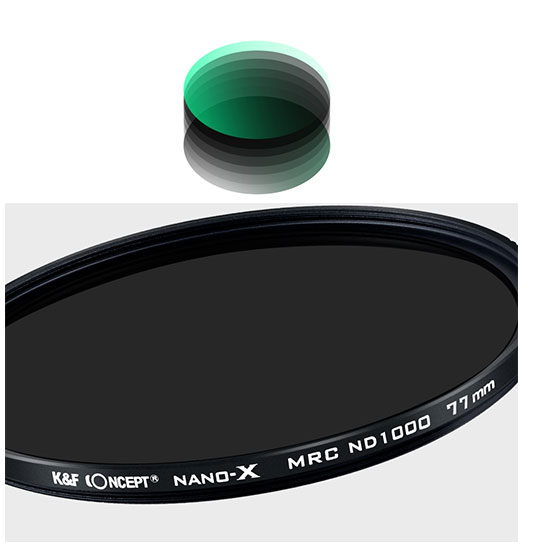 Multiple layer nanometer coating
Reduction of reflection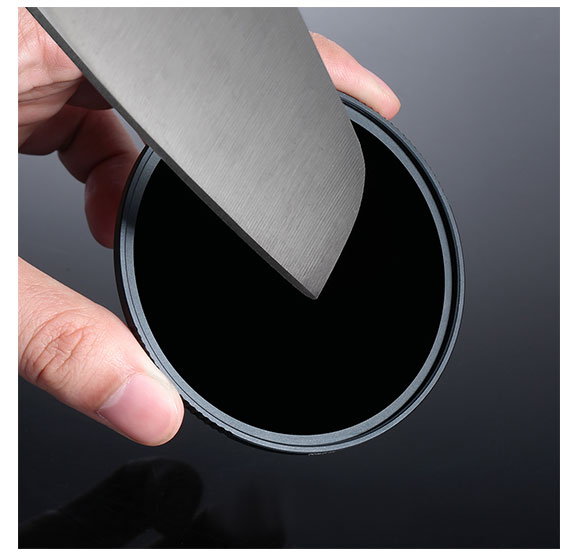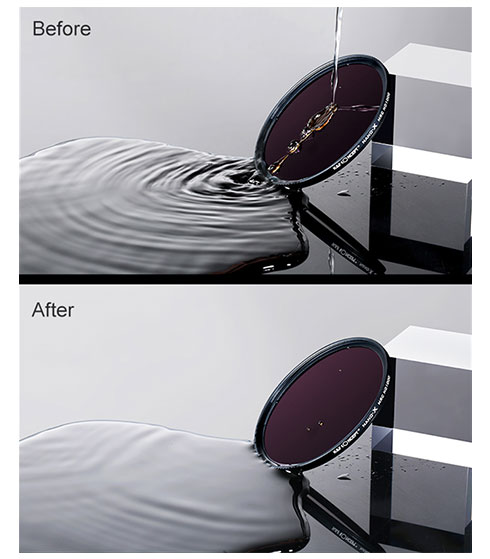 Nanometer Coating
Enables slow shutter speeds to be used to record movement in subjects such as waterfalls, providing a silky smooth affect to flowing water.
| | | | |
| --- | --- | --- | --- |
| NDnumber | Optical density | f-stop reduction | Fractional transmittance |
| | 0 | 0 | 100% |
| ND2 | 0.3 | 1 | 50% |
| ND4 | 0.6 | 2 | 25% |
| ND8 | 0.9 | 3 | 12.50% |
| ND16 | 1.2 | 4 | 6.25% |
| ND32 | 1.50 | 5 | 3.13% |
| ND64 | 1.8 | 6 | 1.56% |
| ND100 | 2 | 62⁄3 | 1% |
| ND128 | 2.1 | 7 | 0.78% |
| ND256 | 2.4 | 8 | 0.39% |
| ND400 | 2.6 | 82⁄3 | 0.25% |
| ND512 | 2.7 | 9 | 0.20% |
| ND1024/ND1000 | 3 | 10 | 0.10% |
| ND2000 | 3.3 | 11 | 0.05% |
| ND4000 | 3.6 | 12 | 0.025% |
| ND8000 | 3.9 | 13 | 0.0125% |
| ND32000 | 4.5 | 15 | 0.003% |
The filter is really good, it seems to be a real 10 stop filter (some ND1000 are only 8-9 stops, which makes shutterspeed calculations hard), it is reducing light in both Visible and Infrared light (has been tested on a full spectrum camera used for Infrared Photography), so you will not have a nasty discolouration in the sky as with other ND filters, but you will get a slight blue colour cast, nothing that can not be fixed in post process with the white balance tool, but I highly recommend doing a white balance setting with the filter on to get accurate colours, especially if you are shooting in JPG. I did not see any reduction in detail (see the 100% or 1:1 crop). It easily screwed on my lens and step up rings as well. It has a nice grippy area which I find giving a much better grip than other filters. One thing I'd like to mention is the case it's coming with has a nice locking mechanism and also two carve outs to be able to easily remove the filter from it's case, actually it's one of the best cases I've seen, beating the nice metallic cases from Gobe, which does not close well with larger filters.
If colour cast is a critical issue for you then this filter might disappoint you with it's blue cast, in that case I recommend Haida's NanoPRO ND1000, which I unfortantely lost, but that has virtually no colour cast at all, but nearly triple the price.

For the price the K&F Concept ND1000 is unbeatable. It has just a very very slight blue colour cast, great IR filtering, true 10 stops and no reduction in picture quality. If you are on a budget and looking for an ND1000, look no further.
07/09/2021
A decent ND1000 82mm filter provided with an excellent carry case.
I found this filter excellent when properly screwed on to my lens, vignetting was visable when not properly fitted. It is quite shallow which also helps here.
Shots displayed are taken with Nikon Z6 & 14-30mm S line lens I had to stop down to F10 for 20secs & F13 20secs both shots ISO 50 to avoid blowing out the sun, shadows recovered in post processing.
The filter was very easily wiped clean after being splashed by a wave, I think the coating definitely helped here.

I am quite pleased with the product its defintely much better than my old 72mm
09/09/2021
The price point of the ND1000 filter is very reasonable considering the quality of this item. It's very slim and causes no vignetting on my Canon 16-35 L at 16mm. The colours are faithful and it allows for a decent length of shot in daylight.
04/09/2021
Like others, I am wary of cheap filters, especially specialist ones, but this big stopper alternative delivers very well. Used first time yesterday in less than ideal conditions, dull overcast and calm, so not a lot of movement to blur out. But very happy with the image quality, images remained sharp where no movement. Very happy with it.
20/08/2021
I have wanted to do some daytime long exposure stuff for ages and I've tried K&F stuff before and found them really good value for money. This is no exception.

I have only tried it out in my backyard so far but I am really impressed at the results and just now long I have to leave the shutter open on an overcast day.

A little detail that also impressed me was the little ridges on the side of the filter that made detaching it from the lens a breeze.

Another great product that is absolutely worth the money
12/08/2021
A
you said (Tamron 77 wide angle lense?) the lens info can't be right! do you have the full name of the lens.
Filter
size
72mm
Transmittance
0.001
Multi-Coating
√
Antireflection
√
waterproof
√
scratch-resistant
√
HD
√
Filter Material
Optical glass
Pattern
√
Filter Thickness
3.3mm
Shape
Circle
Ring Material
Aviation aluminum alloy
Comparison of similar products
Rating

6 reviews.

5 reviews.

2 reviews.

8 reviews.

43 reviews.
Price

£32.99

£25.99

£133.19

£57.19

£79.69

£28.85

£13.99

£66.99

£37.73

Model
KF01.1005
KF01.1465
KF01.1477
KF01.1317
KF01.1146

size

72mm
52mm
77mm
100*100mm

Transmittance

0.001
84%
∕
0.0156

Multi-Coating

√
√
√
√

Antireflection

√
√
√

waterproof

√
√
√

scratch-resistant

√
√
√

HD

√
√
√

Filter Material

Optical glass
Optical glass
Optical glass
Optical glass

Pattern

√
√

Filter Thickness

3.3mm
0.13in/3.3mm
5.5mm
2.0mm

Shape

Circle
Circle
Square

Ring Material

Aviation aluminum alloy
Aviation aluminum alloy
Aviation aluminum alloy
Optical glass