Nikon S Lenses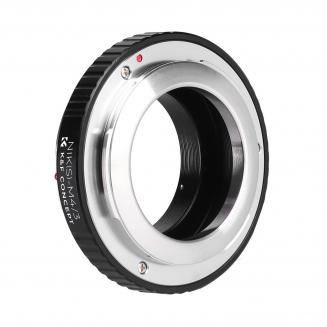 - Allow Nikon S mount lenses used on Micro 4 3 MFT mount camera body.
- Compatible with Micro Four Thirds (M4/3) camera includes: Panasonic Lumix G1, GH1, GF1, G10, G2, GH2, GF2, G3, GF3, GX1, GF5, G5, GH3, GF6, G6, GX7, GX80/GX85/GX7 Mark II, GM1, GH4, GM5, GF7, G7, GX8, G85/G80, DC-GH5, DC-G9; Olympus PEN E-P1, E-P2, E-PL1, E-PL1s, E-PL2, E-P3, E-PL3, E-PM1, E-PL5, E-PM2, E-P5, E-PL6, E-PL7, PEN-F, E-PL8; Olympus OM-D E-M5, E-M1, E-M10, E-M5 II, E-M10 Mark II, E-M1 Mark II, JVC GY-LS300 S35 mm Camcorder, DJI Zenmuse X5, Kodak Pixpro S-1, Blackmagic Pocket Cinema C
£19.99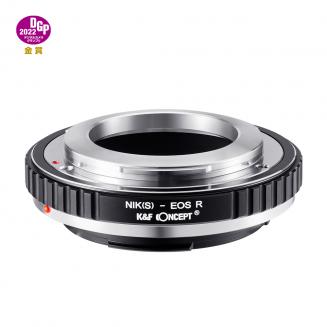 - Adapter ring for Nikon(S) lens to Canon RF body
- High-precision perfect transfer, aluminum alloy ring body, fine copper bayonet will not wear the lens, the workmanship is very delicate, the combination with the bayonet is close and smooth, adjustable and focusable, the lens can play the macro function, and can focus at infinity.
£32.85 £26.99
- Allow Contax RF / Nikon S mount lenses used on Sony E NEX/Alpha camera body.
- Compatible with Sony E NEX/Alpha camera includes: Sony NEX-3, NEX-3C, NEX-3N, NEX-5, NEX-5C, NEX-5N, NEX-5R, NEX-5T, NEX-6, NEX-7, NEX-C3, NEX-F3, NEX-VG10, a7, a7R, a9, a3000, a3500, a5000, a5100, a6000, a6300, a6500, a7S, a7 II, a7S II, a7R II, a7R III etc.