Nkon to EOS Lens Mount Adapter, Compatible with Nikon AI/F AI-S Lens and Compatible with Canon EOS EF/EF-S Cameras
£18.99
£32.00
40% OFF
Inclusive of VAT
To
United Kingdom and Ireland
Expedited Free Shipping
3-5
business days
K&F M11131 Nikon F Lenses to Canon EF Lens Mount Adapter Allow Nikon F mount lenses used on Canon EOS Rebel camera body.

KF06.088

SKU:

KF06.088

18.99

https://www.kentfaith.co.uk/KF06.088_nikon-f-lenses-to-canon-eos-mount-camera-adapter
Features
* 【Features】 Manual adapter without electrical contacts, supports manual control, manual focus, manual exposure and focus to infinity.
* 【Function】 Mounts Nik Nikkor F/AI Mount lenses to EF/EF-S Mount Cameras.
* 【Cameras】 Compatible with Canon EOS (EF, EF-S) Mount SLR Cameras - Popular models include: 1d/1ds, Mark II, III, IV, X, C, 5D, 5D Mark II/III, 7D, 10D, 20D, 30D, 40D, 50D, 60D, 60Da Rebel xt, xti, xs, xsi, t1i, T2i, T3, T3i, T4, 300D, 350D, 400D, 450D, 500D, 550D, 1000D, etc.
* 【Material】 All-metal design and hardened anodized aluminum construction.
* 【Verify Your Lens and Camera Mount】You can find your lens/camera mount in the len's/ camera's original user manual. Or find your lens/camera on the manufacturers' website and under the product specifications look for "mount type".
Shipping
To
United Kingdom and Ireland
Expedited Free Shipping
3-5
business days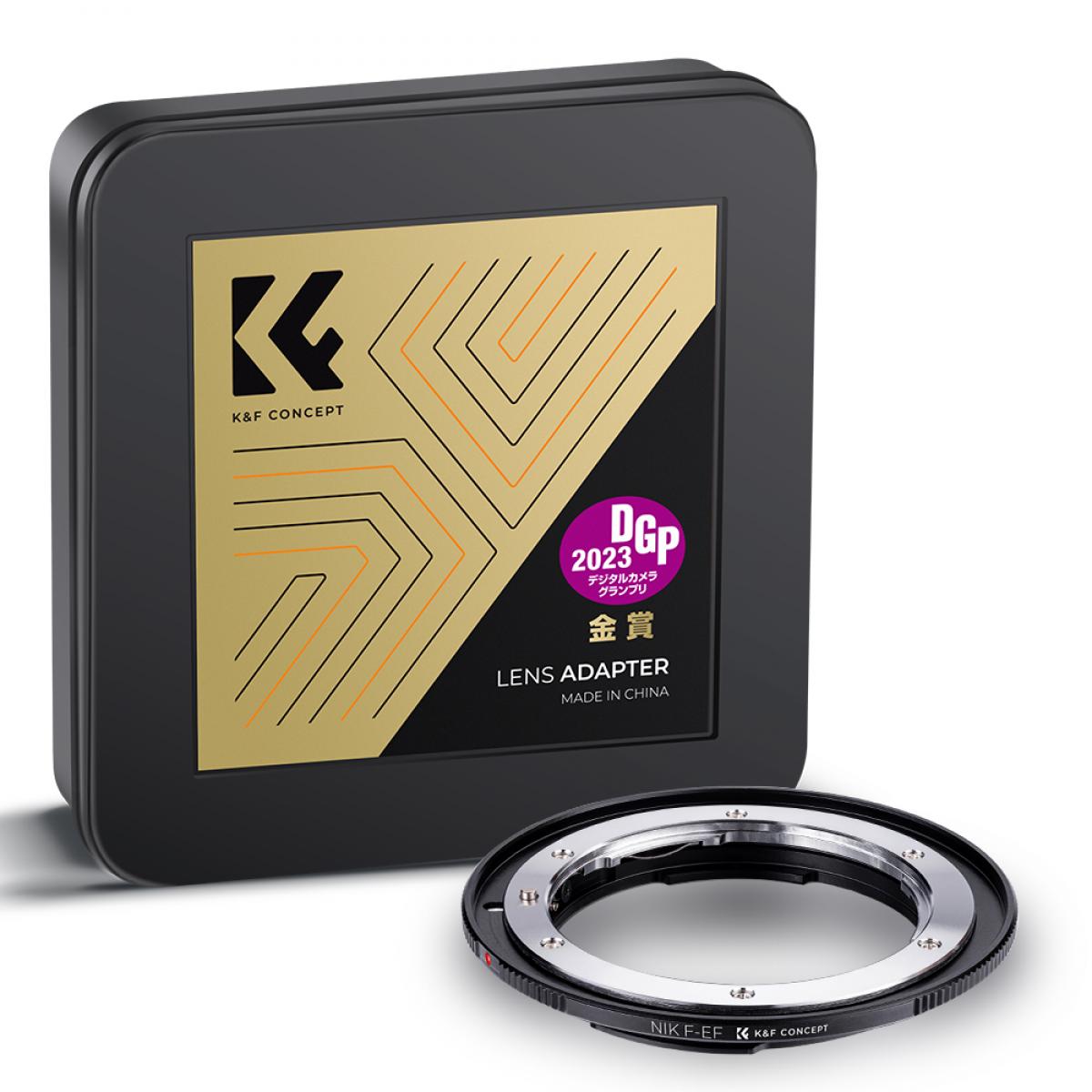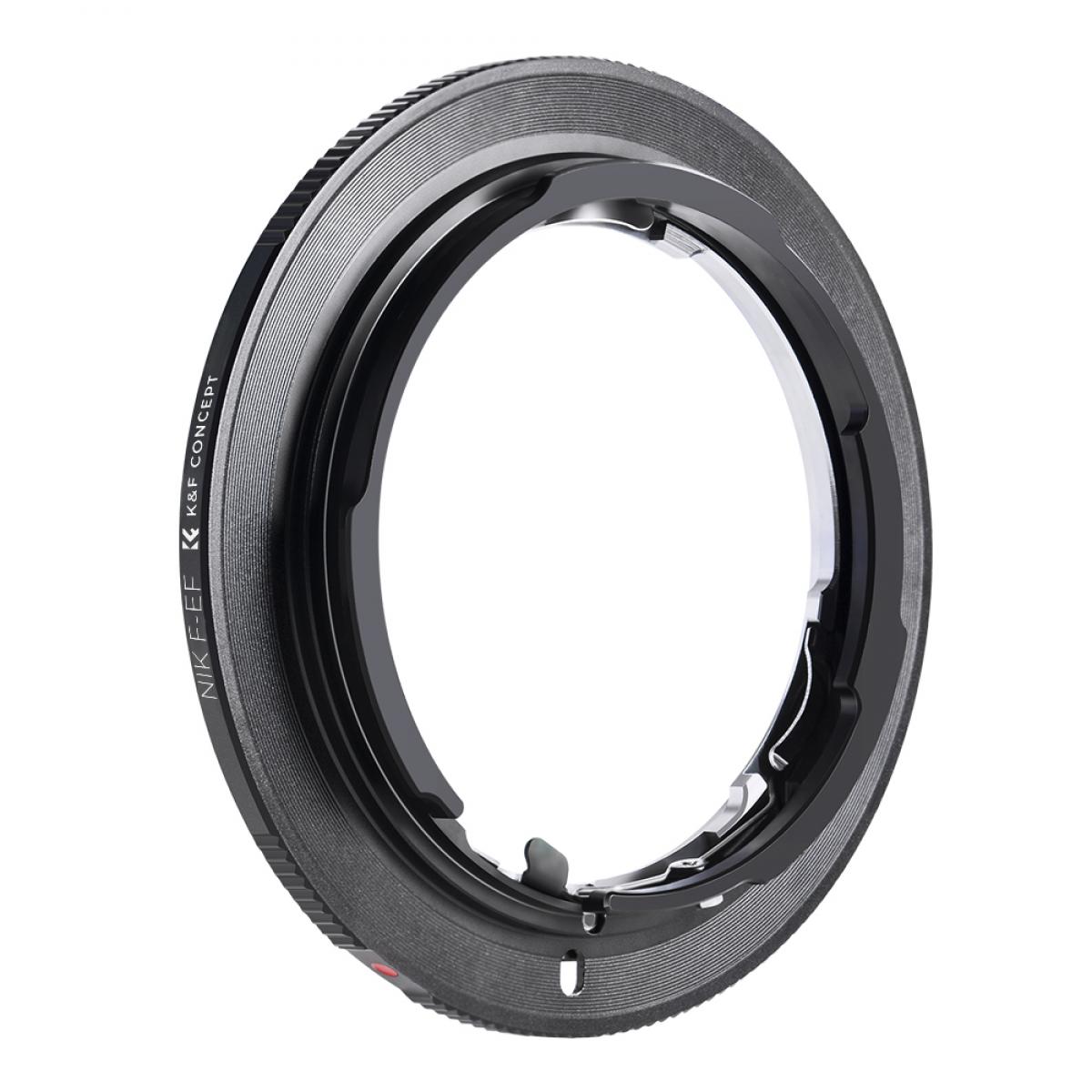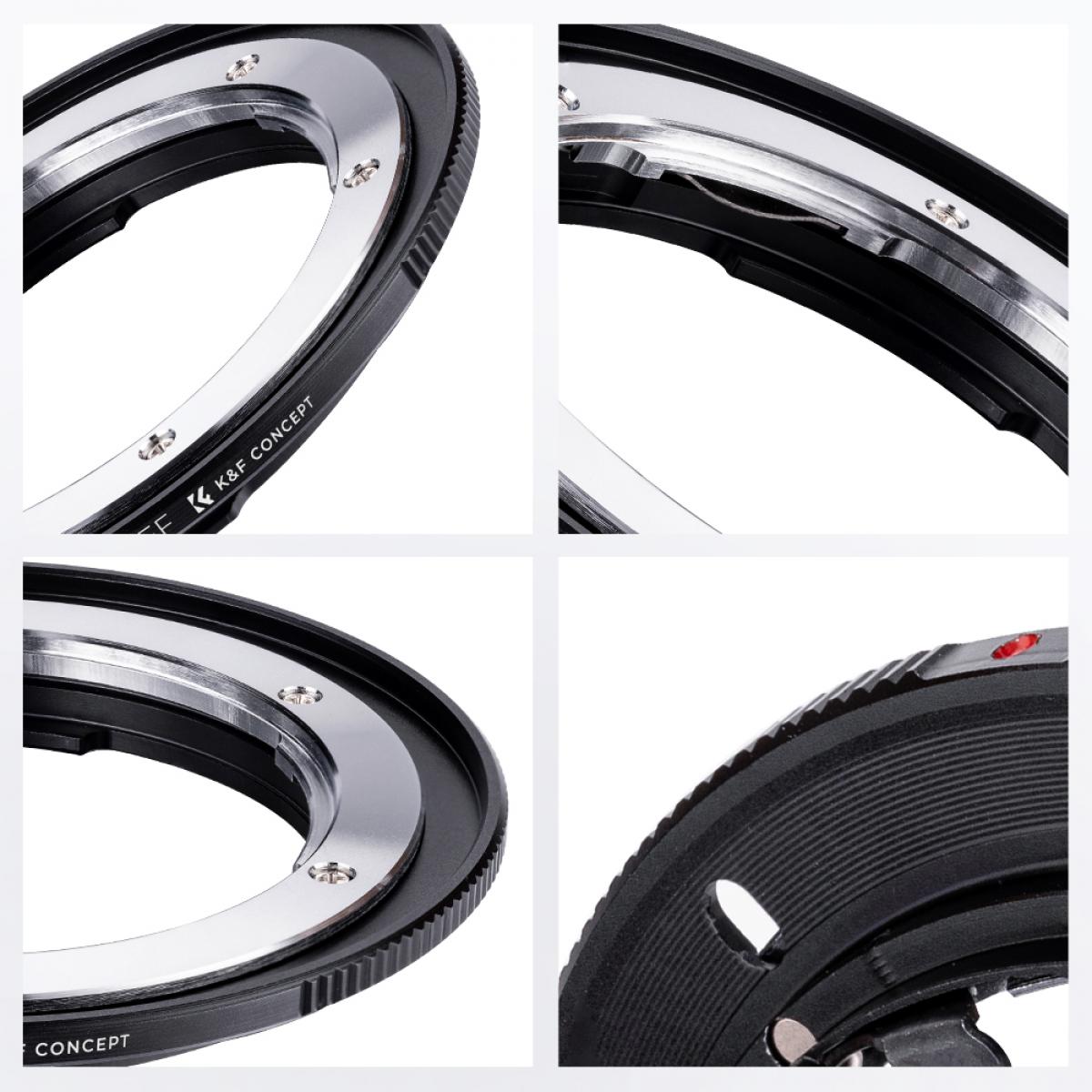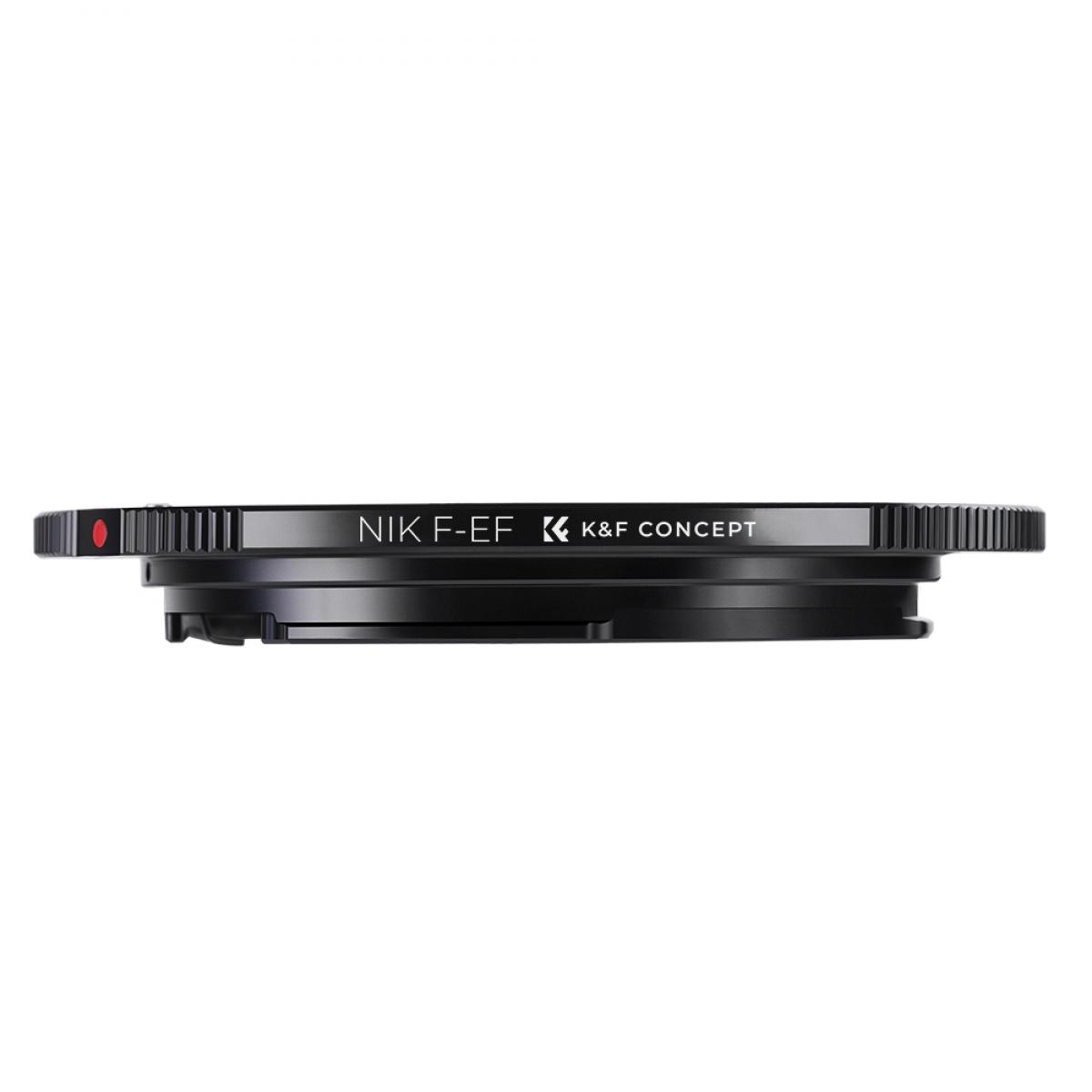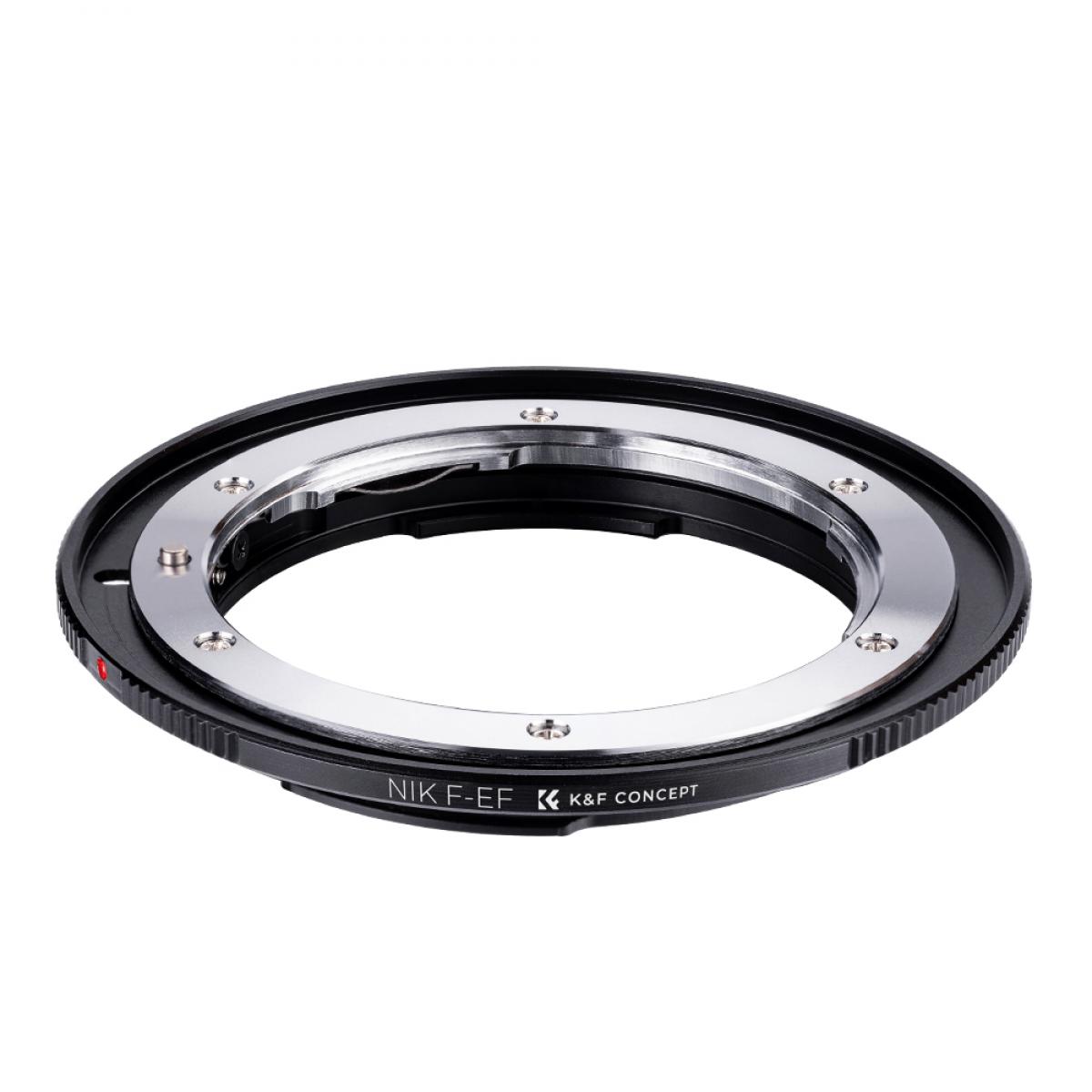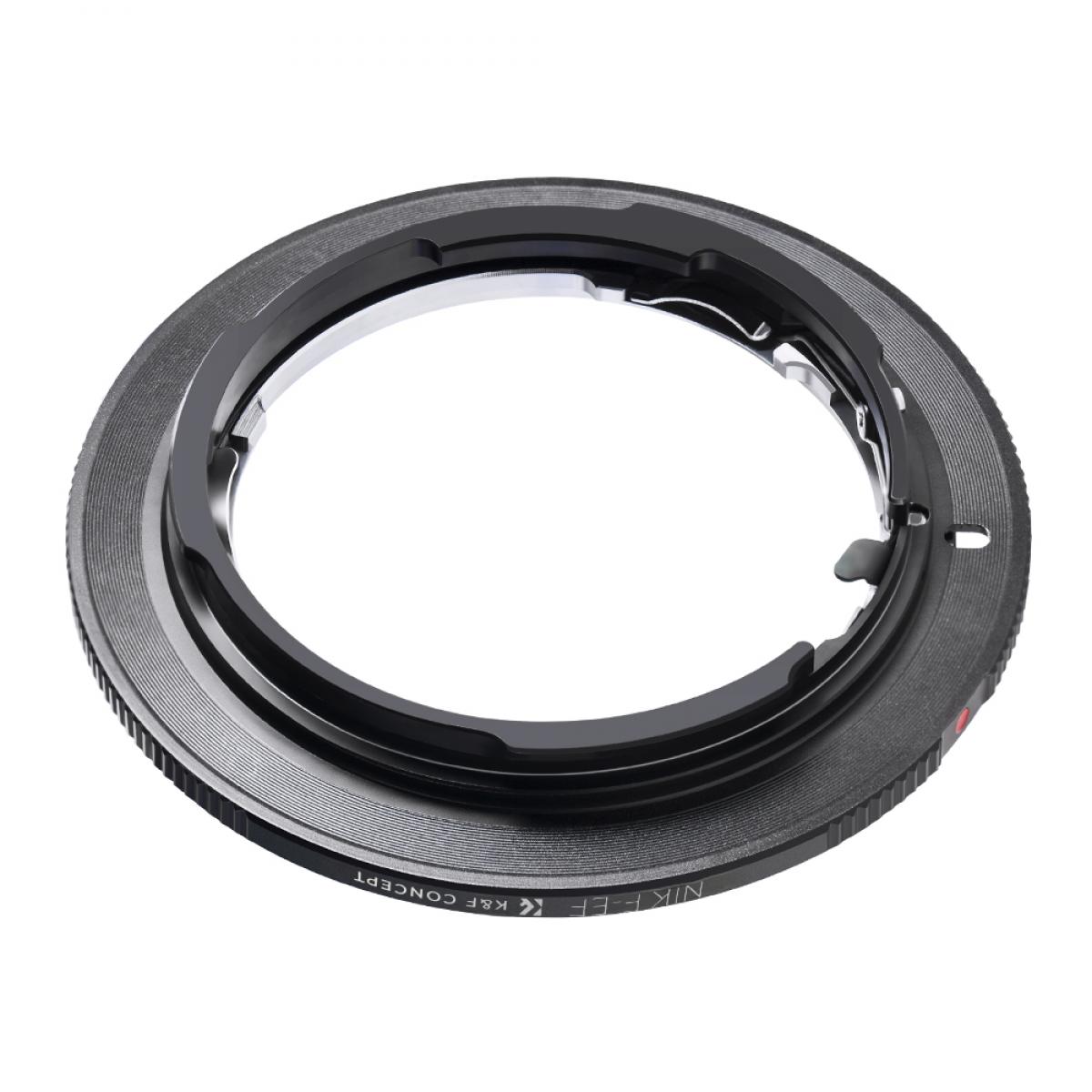 Sturdy adapter
Was recommended this by a photographer friend and can agree, it's the best adapter ! Not at all wobbley. Great way to get more use out of some of the excellent lenses, that can be found quite inexpensively these days, on a modern camera.
13/05/2022
Great, my girlfriend loves it
A friend of mine has used KF K&F Concept's camera adapter, it fits very well and the quality is very good, I will try it too
09/05/2022
Five Stars
Great adapter, and great concept, definitely worth more than cheaper counterparts
09/05/2022
Excellent product. Very good value
Excellent product. Very good value. A great way to bring new life to an old lens. I am impressed with the quality of the K&F Concept and the service I received.
04/05/2022
Fits perfectly
Bought this to fit a nikkon 50mm onto my Canon, fits perfectly!
29/04/2021
Exactly what was needed
Did the job intended.
24/04/2021
Awesome
Does what its supose to do. I mounted a nikon 20mm 2.8 and an 85mm f2 to my metabones speedbooster (canon mount). Feels solid. A little tight to get the adapter on the lens but realy no problem.
15/12/2019
Super value converter
Well engineered and does the job at at price that is very good value.
02/11/2019
Solid
Fits really well, creates a nice solid mount with little to no loose connection ensuring focus pulling is never shakey
23/10/2019
great quality product
very useful
07/09/2019
These images belong to K&F Concept end users.
K&F M11131 Nikon F Lenses to Canon EF Lens Mount Adapter
Adapter
camera
EOS
lens
NIKON
Ring material