Beschoi Waterproof Camera Bag with Tripod Strap and Rain Cover Large Capacity Rucksack for Digital SLR Camera
£64.99
£139.99
53% OFF
VAT free
New customer gift package
FREE Shipping to United Kingdom,Ireland,India,gibraltar,
malta,cyprus,South Africa,
CaymanIslands
Beschoi Waterproof Camera Bag with Tripod Strap and Rain Cover Large Capacity Rucksack for Digital SLR Camera

813010019V1

SKU:

813010019V1

64.99

https://www.kentfaith.co.uk/813010019V1_beschoi-waterproof-camera-bag-with-tripod-strap-and-rain-cover-large-capacity-rucksack-for-digital-slr-camera
Features
* 【LATGE CAPACITY】: The camera backpack with removable dividers can contain 2 cameras + 4 lens + 1 drone+ 15.6'' laptop, and the maximum lens length is 180mm, a DJI Mavic Air 2 drone (22*11*12cm), Nikon D750, D850, Z5, Z6, Z7, D3, D4, Canon EOS80D, EOS M6, EOS R, EOS RP, EOS90D, etc.
* 【WEATHERPROOF】: This SLR camera bag is made of waterproof and high quality nylon material, therefore very wear-resistant, scratch-resistant and tear-resistant. Including fold-out rain cover protector creates a barrier between the wet outside and dry inside of your bag.
* 【THREE COMPARTMENT】 : This photo bag is divided into three parts by removable EPE foam to protect your equipment from injuring, the upper compartment is designed for personal items, the second compartment is for the camera and lenses, and the bottom for telephoto or flash.
* 【ACCESS FAST DESIGN】: Easy access points at the front, top, side, and below help you quickly organize your gear or grab it to get a shot. Convenient side holder straps and mesh pocket to hold a tripod, other bulky accessories, or water bottle.
* 【CONTENTS AND SERVICE】: 1x camera bag; 1x protective cover. Lifetime Customer Service, we will reply to all your questions within 24H. Please note that the camera, lenses, SD cards, cables and the battery are not included.
Shipping
FREE Shipping to United Kingdom,Ireland,India,gibraltar,
malta,cyprus,South Africa,
CaymanIslands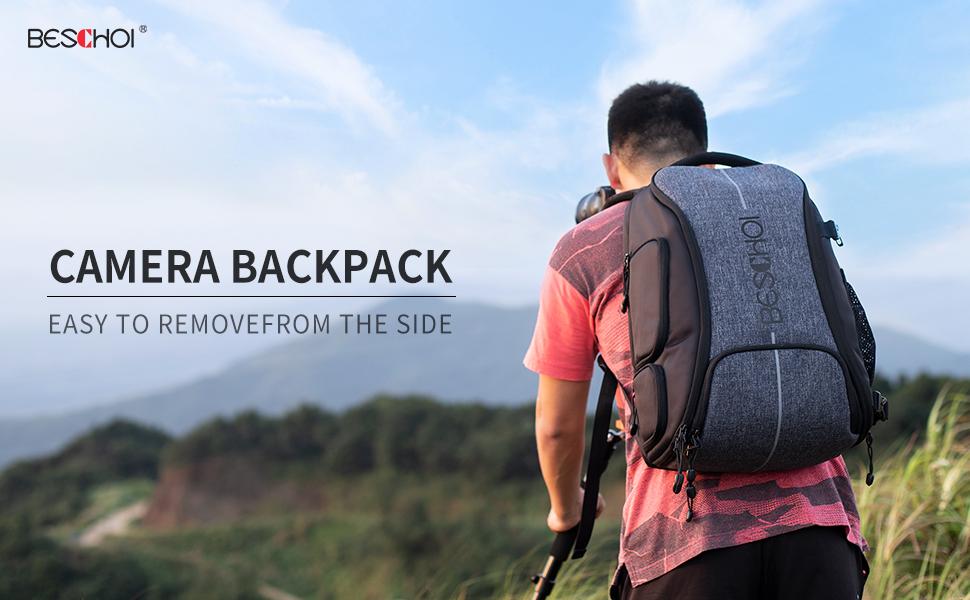 IP66 waterproof, use in extreme environments of -20°to 60°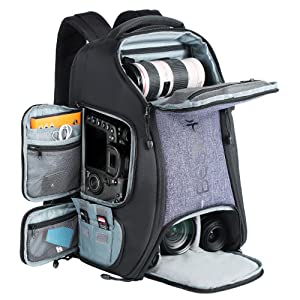 Beschoi camera backpack for SLR cameras and accessories
Protect and store your camera and accessories
Beschoi multifunctional backpack is optimized for the transport of the camera equipment, it offers protection due to the padding on the one hand of the sensitive technology, and on the other hand it helps with the internal organization. It offers three main compartments for your camera, laptop and accessories.
---
Waterproof with rain cover
The material is water-repellent, a rain cover offers the best protection for the equipment in rains. The supplied rain cover offers you perfect protection for the camera bag.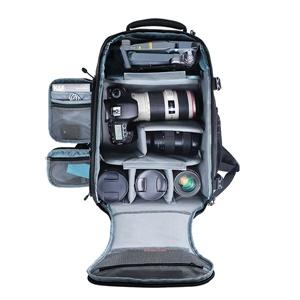 Nanometer Coating
The camera backpack supports fully open from the front, helps you organize all compartments and equipments clearly. You can put your cameras, accessories and drone orderly inside the bag without squashing each other.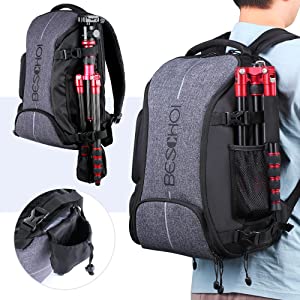 Tripod Holder
The backpack also contains exterior side tripod straps. You can take your travel tripod or monopod tripod. But it is better that the tripod length after folding is not more than 65cm in total.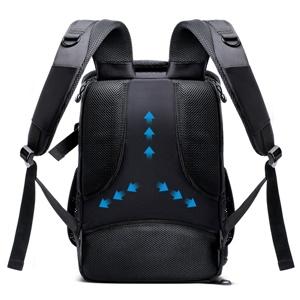 Comfortable Straps
Air mesh straps and well-padded back make the backpack comfortable to wear when you travel outdoors even if you are carrying heavy cameras or walking for a long trip.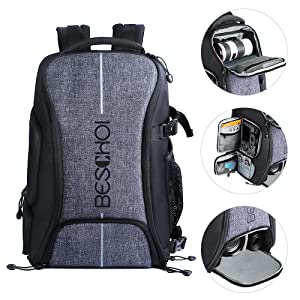 Multifunction Backpack
With the small pocket at the top you can quickly take a flash or other accessories. Additional laptop compartment for 10 inch tablet PC, 15.6" laptop on the back.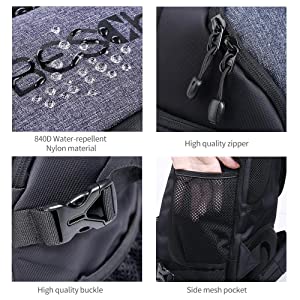 Good Quality Accessories
It comes with a waterproof cover to keep cameras dry. Please note that the waterproof cover is kept in the zipped pocket at the bottom of the bag.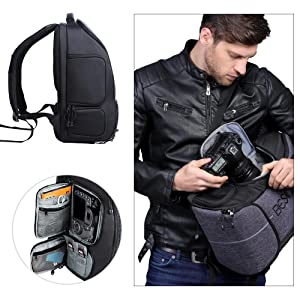 Quick Side Access
It is convenient to remove the camera quickly and not to miss the beautiful scenery on the way. Easy to take pictures whenever and wherever you want.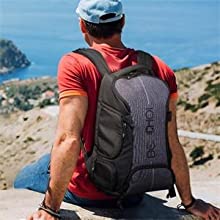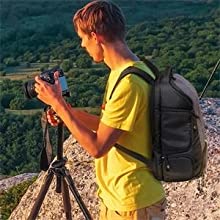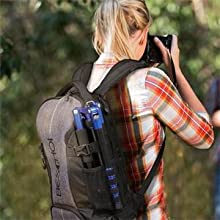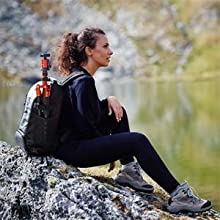 All Reviews
Image

All Star

5 Star

4 Star

3 Star

2 Star

1 Star
Black Friday Bliss
I've been Black Friday shopping for years, but this website has blown me away! The Black Friday deals are unbeatable, and the user-friendly experience makes it a breeze to find and purchase the best products. Highly recommended!
21/11/2023
game-changing
Wow, the Black Friday discounts here are a game-changer! I couldn't resist the amazing deals, and now I have all the products I've been wanting at a fraction of the cost. Black Friday shopping couldn't be any better!
20/11/2023
Black Friday Deals-Early Birds Score
I purchased goods in advance on this website during Black Friday this year, and the prices were much lower. I will introduce my friends to buy them.
20/11/2023
good price
Black Friday shopping has never been this good! The prices on this site are jaw-dropping, and the selection is fantastic. I snagged some incredible deals, and I'm thrilled with my purchases!
19/11/2023
Best camera bag
This is one of the best camera bags I owned, has many. Pockets and each one has lots of protection so you never have anything moving and hitting each other. Would reconmend to anyone who owns a dslr camera.
19/06/2023
A DSLR must have!
I love it! Recently purchased a DSLR camera and lenses. I wanted a camera backpack that was sturdy,alluring and large enough to fit my materials. This was perfect. Has pockets for lenses, the camera, SD cards and you can carry tripod on the side.
14/05/2023
Lovely small sturdy bag
I managed to fit Canon 50D with 17-55mm Lens + 80-200mm Lens, or Camera body with 17-55mm lens + macro 100mm. Side pockets could be slightly bigger. My camera has thick batteries, I did close them, but I feel it could fit better. I am very happy with the length of the shoulder strap. The bag is sturdy, well done and was very comfortable to use.
07/05/2023
Good bag, well made and designed.
I swithered between this and the other similar Beschoi camera bag. This one is slightly bigger and the front opens up all the way down as well as opening top and bottom like the other bag. The opening all the way up was part of the appeal for me, as well as having a little extra space for non-camera stuff like a top or food or whatever.

The bag looks great. It's big and roomy but not huge and stupid looking on your back (I hope!). I have added a photo of all the gear I put in it. I wouldn't need this all the time but I do have a very small bag if I want to just take my camera and an extra lens. Anyway, it fits in no problem and there is spare room too - ideal.

The front opening all the way is, in my opinion a great option and offers more flexibility however, there is a very slight drawback to it... Some of the dividers inside are stuck to the inside of the front, so when you open it all the way up these need to then be stuck on again. I hadn't thought of that but to be honest, I don't think I'll do that much anyway, it's just nice having that option.

I have a Nikon D3500 so not the biggest camera but I can put it in the side with my 70-300mm lens attached no problem. This lens can also go straight in the bottom as shown in pics. In the top section I have a couple of pouches of filters and my pixie evo with more than enough space.

There are lots of well thought out pouches and zipped pockets for all little bit of kit, a rain hood, and a tripod holder. The drop out pouch for the base of the tripod does hold 2 legs of mine but it's tight. Another few mm would have been ideal but I does fit and the 2 straps hold it securely. When I use this though, I can't put a water bottle in the net pocket at the side. Not a bit deal for me.

Overall I'm pleased with the bag, though have only just got it. It feels comfortable on my back and while the tripod on the side does make it very slightly off balance, it is only slight and I'm sure after 5 min walking I won't notice it. I'll update if I notice anything else over time.
25/04/2023
Quality isn't cheap, but definitely worth every penny!!
Perfect camera bag... everything I needed had it's own space. Quality built, strong & very sturdy ensuring all my gear was protected whilst travelling from shoot to shoot. The laptop compartment is discreet but very secure - fit my 16" MacBook Pro perfectly. Definitely worth the 5 stars *****
18/04/2023
Specious and really sturdy
Arrived in time. I have multiple DSLRs with tele to wide lenses and flashes. This bag is perfect to keep all well organized, the compartments are specious enough and there is a pocket for everything. What I like most about it is the quality of the material, and the how strong it is, perfect for outdoor shoots in bad weather.
17/04/2023
Bag Compartment
Carrying/Transport Options
Backpack
Camera Support Strap
Yes
Camera Compartment
2
Lens Compartment
4
Laptop Compartment Screen Size
15 inch
Bag Exterior
Exterior Color
Black + Grey
Exterior Dimensions
29*24*44cm
Exterior Material
Nylon
Type of Closure
Buckle
Rain Cover
Yes
Bag Interior
Maximum Volume
26L
Weight
1.28kg