K&F XV37 62mm Fader ND Filter Neutral Density Variable Filter ND2 to ND32
£37.99
£45.99
17% OFF
Inclusive of VAT
To

United Kingdom

Expedited Free Shipping

3-5

business days
Brand:

K&F Concept

Buy K&F Concept k&f xv37 62mm fader nd filter neutral density variable filter nd2 to nd32 online, £37.99 free shipping to UK.

KF01.1060

SKU:

KF01.1060

37.99

https://www.kentfaith.co.uk/KF01.1060_62mm-nd2-nd32-variable-neutral-density-nd-filter-nano-coated
Features
• 【Material】 ND Filter: Made by Completed Professional Optical Glasses instead of Optical Resin. filter reduces the intake of light without affecting the overall color balance.
• 【No "X" cross on images】Say goodbye to the "X" cross on images, K&F utilize cutting edge technology you're going to say goodbye to this common issue with wide angle lenses and variable ND filters.
• 【NANOTEC】Our optical engineers developed new Nano coating layer technology, Waterproof, scratch-resistant, anti-reflective green coating, effectively prevent from oil, fingerprint, scratch, protect valued lens.
• 【Professional Design】Ultra slim rim design preventing wide angle vignetting. Extra tough aviation aluminum frame ensuring durability and jamming prevention.
• 【NOTE】This Filter kit is compatible with all 62mm lenses. Please verify your camera's lens thread size(usually marked somewhere on the lens barrel or printed underneath the lens cap) before ordering. The number is always preceded by a "ø" (diameter) symbol.
Frequently Bought Together
ND FILTER
Reduces the amount of light entering the lens, thus decreasing camera shutter speed. Useful for situations where motion blur needs to be created (rivers, waterfalls, moving people) or large apertures must be used with flash to avoid overexposure.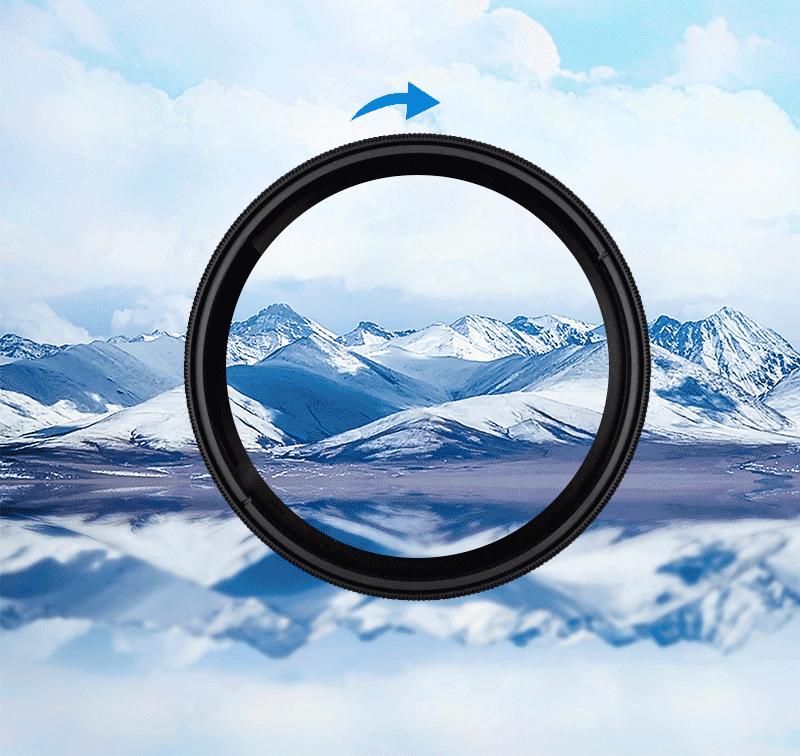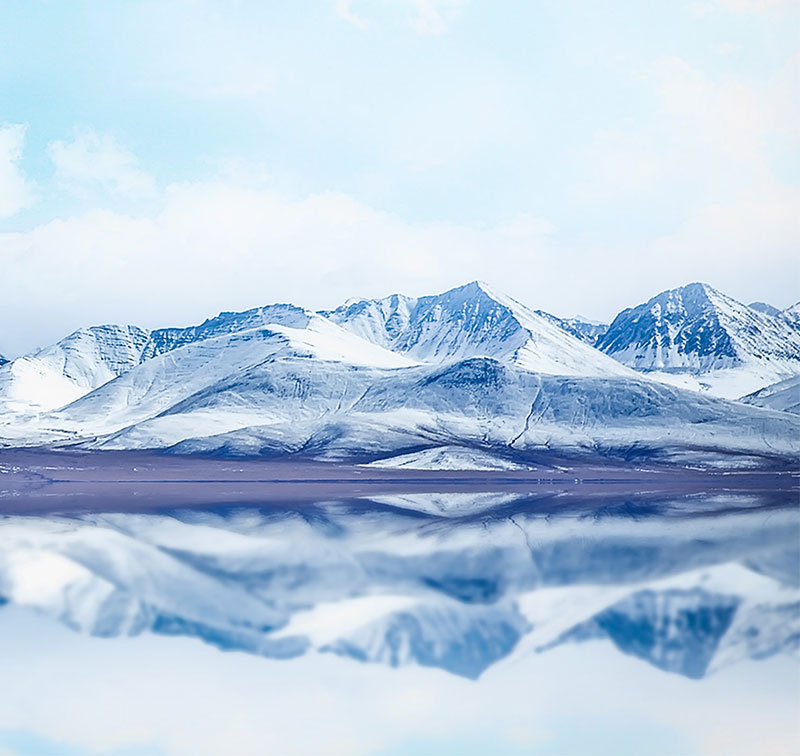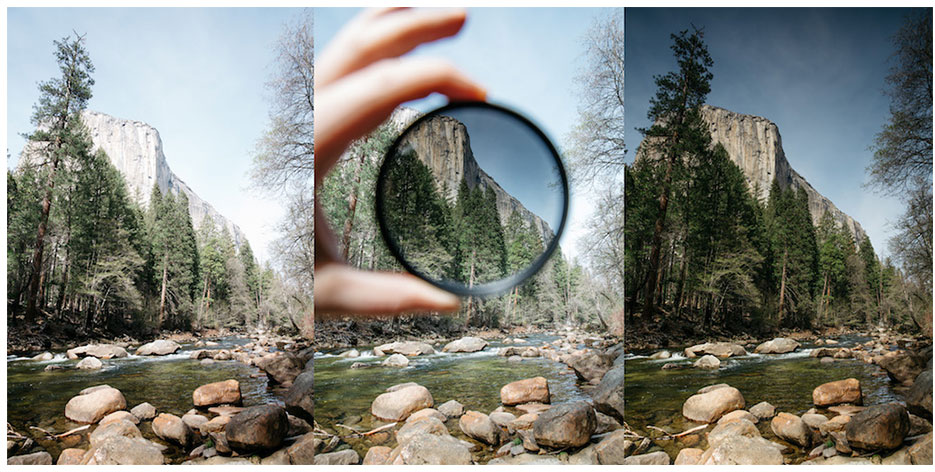 Without ND Filter
Use Contrast
With ND Filter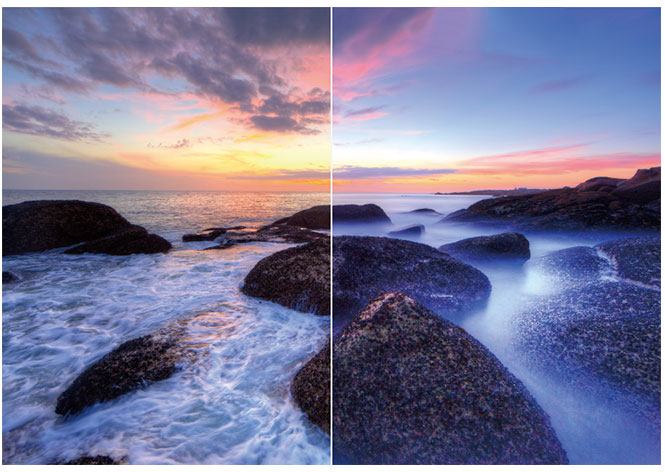 Without ND Filter
With ND Filter
Enables slow shutter speeds to be used to record movement in subjects such as waterfalls, providing a silky smooth affect to flowing water.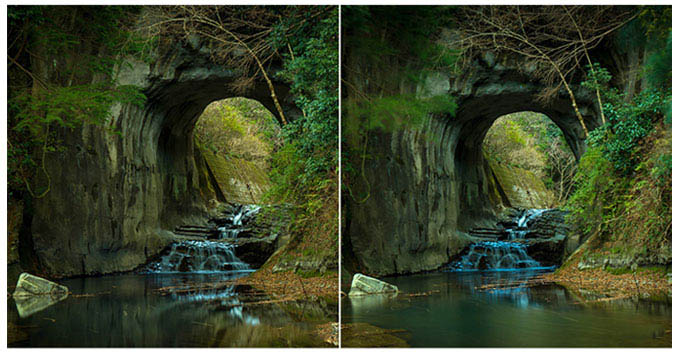 Without ND Filter
With ND Filter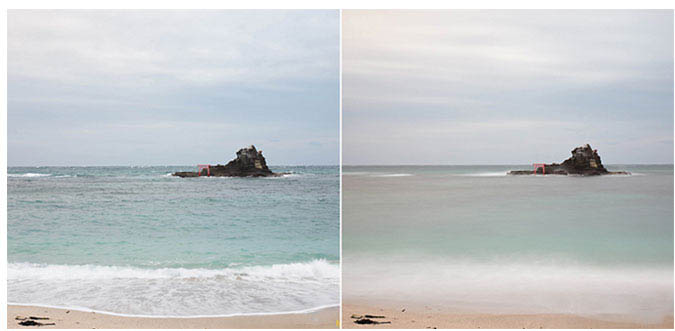 Without ND Filter
With ND Filter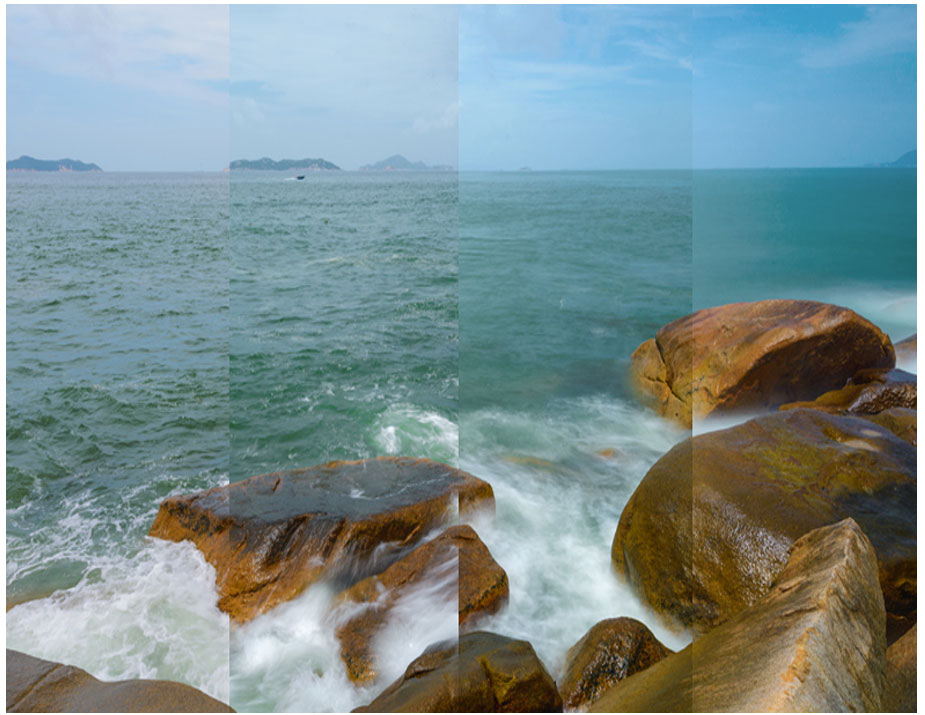 NO ND
ND8
ND64
ND1000

No Filter
ND2
ND4
ND8
ND16
ND32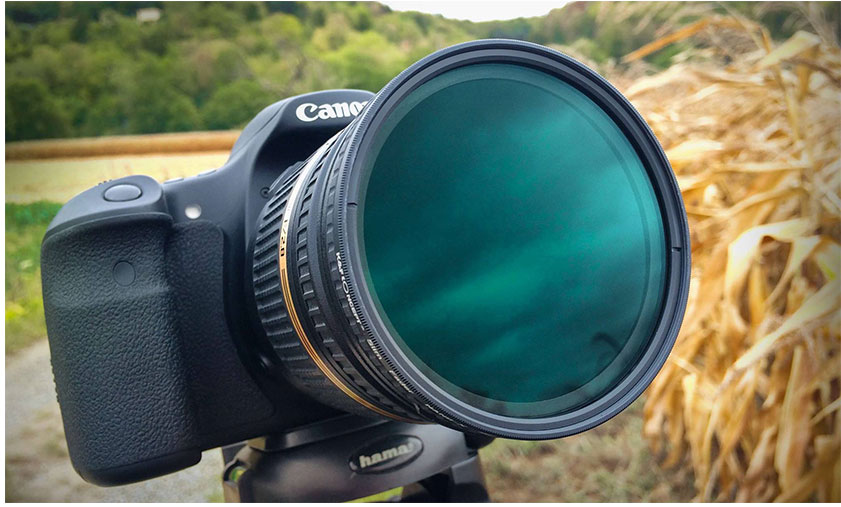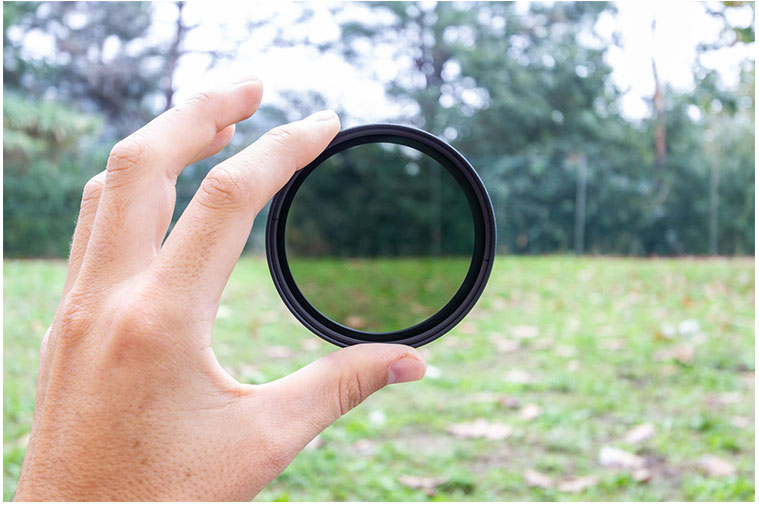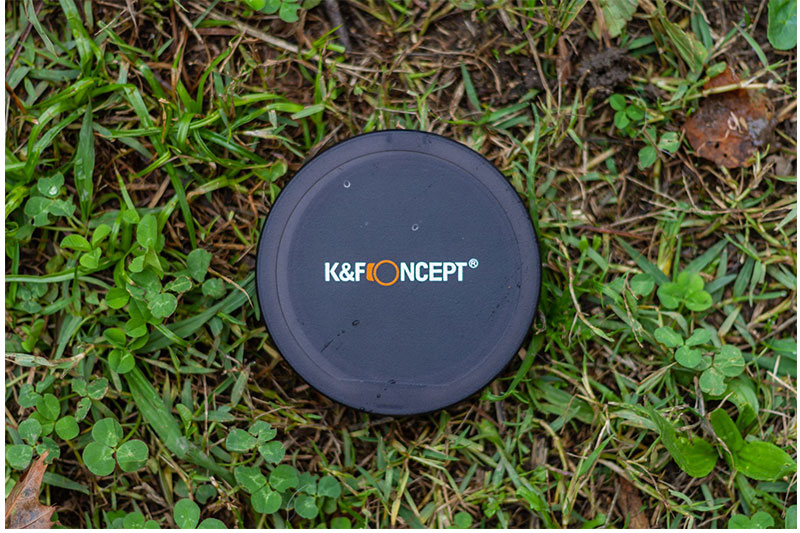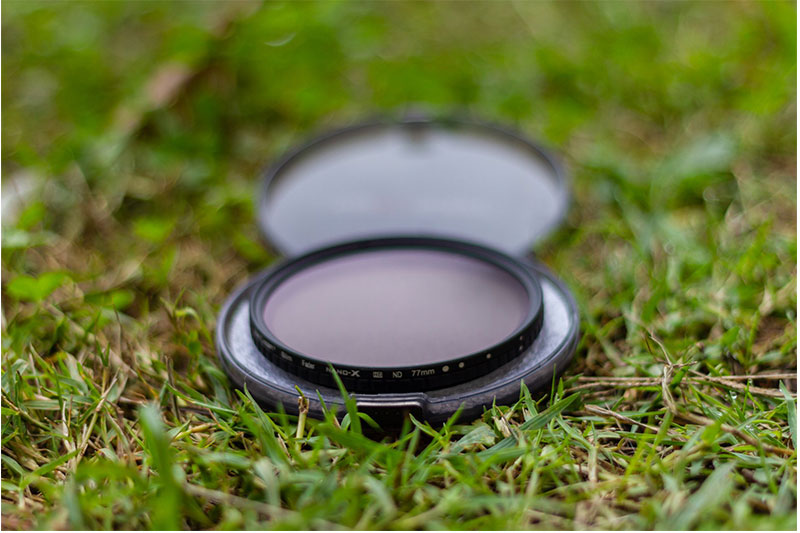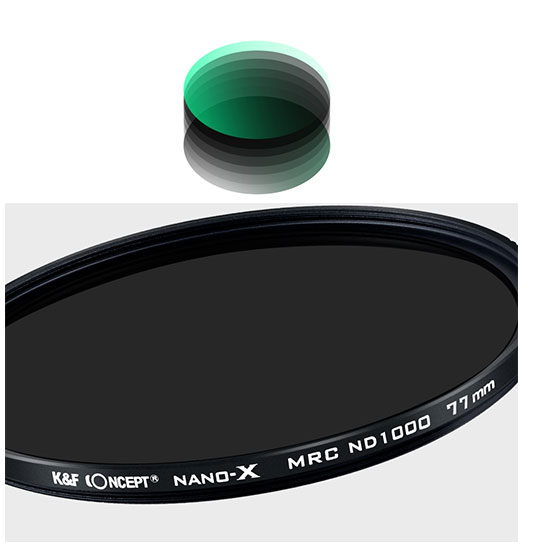 Multiple layer nanometer coating
Reduction of reflection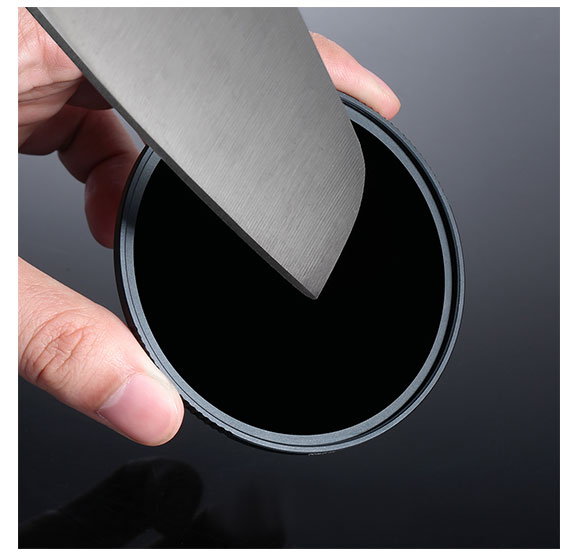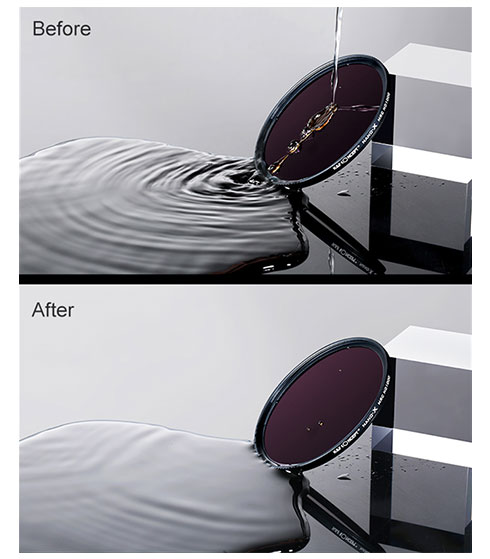 Nanometer Coating
Enables slow shutter speeds to be used to record movement in subjects such as waterfalls, providing a silky smooth affect to flowing water.
| | | | |
| --- | --- | --- | --- |
| NDnumber | Optical density | f-stop reduction | Fractional transmittance |
| | 0 | 0 | 100% |
| ND2 | 0.3 | 1 | 50% |
| ND4 | 0.6 | 2 | 25% |
| ND8 | 0.9 | 3 | 12.50% |
| ND16 | 1.2 | 4 | 6.25% |
| ND32 | 1.50 | 5 | 3.13% |
| ND64 | 1.8 | 6 | 1.56% |
| ND100 | 2 | 62⁄3 | 1% |
| ND128 | 2.1 | 7 | 0.78% |
| ND256 | 2.4 | 8 | 0.39% |
| ND400 | 2.6 | 82⁄3 | 0.25% |
| ND512 | 2.7 | 9 | 0.20% |
| ND1024/ND1000 | 3 | 10 | 0.10% |
| ND2000 | 3.3 | 11 | 0.05% |
| ND4000 | 3.6 | 12 | 0.025% |
| ND8000 | 3.9 | 13 | 0.0125% |
| ND32000 | 4.5 | 15 | 0.003% |
This ND filter allows, among other things, to reduce the shutter speed for video, which will give your sequences a smooth movement.
For stills, it allows you to have more leeway, especially by using a longer exposure time (with a motion blur effect if necessary).
The real attenuation rate is the one announced on the box, so the filter is really neutral.
The attenuation is the same everywhere, so there is no vignetting effect that can be found on cheaper filters, nor a modification of the colors without playing on the white balance.
This is an excellent value between cheaper but often disappointing filters and non-variable filters that are less easy to use.

Translated with www.DeepL.com/Translator (free version)
04/08/2021
Good construction of all the brands I have this is the best by far is a little more expensive than those I have but worth it. No blades come out and it is balanced throughout the range, gives a certain warm tone very grateful. It looks good construction.
08/09/2021
I was looking for a filter to get the "silk effect" in my water photography and, for the price of this one, I don't think I can find anything better.

The product comes in a very elegant cardboard box that gives a sense of quality to the product. Inside we find the filter, the size we ordered, along with a filter holder case with protection to transport it safely.

In terms of material quality, the filter is made of matte aluminum with a solid and professional finish. In addition, the crystals appear to be very resistant, although it is better not to hit them.

It is worth noting that for what it is worth, this filter blocks practically 5 stops (it does not reach 5, it stays at 4 and 2/3 approx. in the 62mm filter that I bought). In addition, it has stops at the minimum and maximum values. It also has indicators on the side to know the steps we are blocking.

On the other hand, I would say that its greatest virtue is that it does not produce the typical cross or X-shaped mark when varying the exposure and so on. It should also be noted that the dominant that gets is very smooth, and perfectly adjustable in postproduction, for this type of filters, so we are facing a product with a very good value for money, both for video and photography.

PS: Looking at other reviews, I must say that I agree with most of them, but at least my product arrived completely new and brand new. It was unopened and unused.

PS 2: I add a photo taken with the filter in full light (Around 18pm in June) and with a Smartphone [0.5sec] to give a very subtle silk touch to the water. I will add more photos taken with the good camera when I have more time.
03/09/2021
These images belong to K&F Concept end users.
There are no faqs for this product.
Filter
size
62mm
Transmittance
∕
Multi-Coating
√
Antireflection
√
waterproof
√
scratch-resistant
√
HD
√
Filter Material
Optical glass
Pattern
√
Filter Thickness
7.3mm
Shape
Circle
Ring Material
Aviation aluminum alloy
Comparison of similar products
Rating

3 reviews.

5 reviews.

1 reviews.

1 reviews.

43 reviews.
Price

£45.99

£37.99

£133.19

£57.19

£75.99

£61.41

£85.99

£29.59

£64.99
Model
KF01.1060
KF01.1465
KF01.1086
KF01.1486
KF01.1148

size

62mm
72mm
100*150mm

Transmittance

∕
∕
∕

Multi-Coating

√
√
√

Antireflection

√
√
√

waterproof

√
√
√

scratch-resistant

√
√
√

HD

√
√
√

Filter Material

Optical glass
Optical glass
Optical glass

Pattern

√
√

Filter Thickness

7.3mm
9.3mm
2.0mm

Shape

Circle
Circle
Square

Ring Material

Aviation aluminum alloy
Aviation aluminum alloy
Optical glass