58mm ND2-ND32 Variable Neutral Density ND Filter Nano Coated
Brand:

K&F Concept

Buy K&F Concept 58mm nd2-nd32 variable neutral density nd filter nano coated online, £35.99 free shipping to UK.

KF01.1059

Availability:

In Stock

35.99

https://www.kentfaith.co.uk/KF01.1059_58mm-nd2-nd32-variable-neutral-density-nd-filter-nano-coated
Buy 2+ items get
10% off
!
Features
• Made by Optical Glasses, reduces the intake of light without affecting the overall color balance.
• Nano coating layer technology, waterproof, scratch-resistant, anti-reflective green coating, effectively prevent from oil, fingerprint, scratch, protect valued lens.
• NO "X" cross on images.
• Ultra slim rim design preventing wide angle vignetting. Extra tough aviation aluminum frame ensuring durability and jamming prevention.
Frequently Bought Together
ND FILTER
Reduces the amount of light entering the lens, thus decreasing camera shutter speed. Useful for situations where motion blur needs to be created (rivers, waterfalls, moving people) or large apertures must be used with flash to avoid overexposure.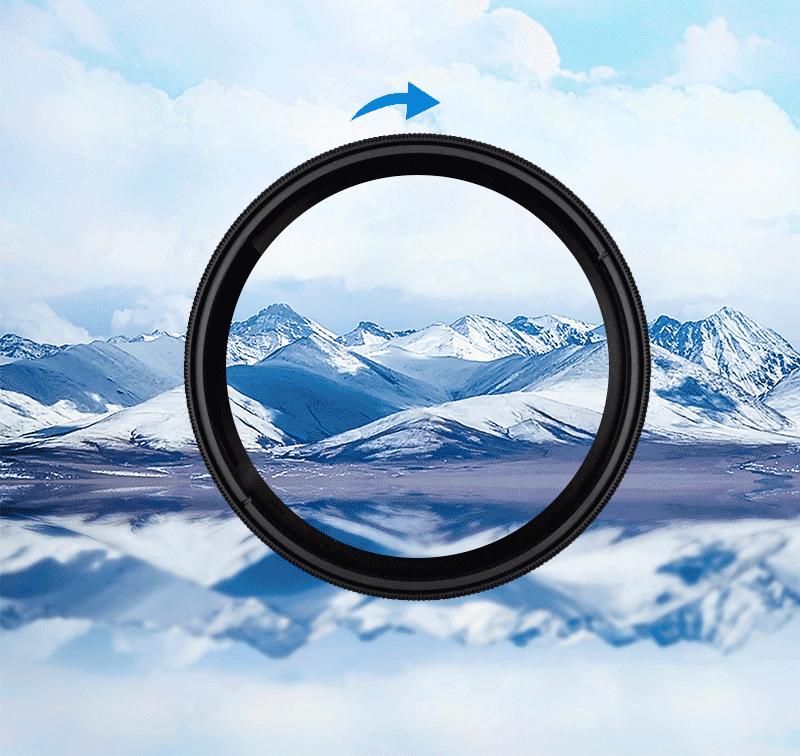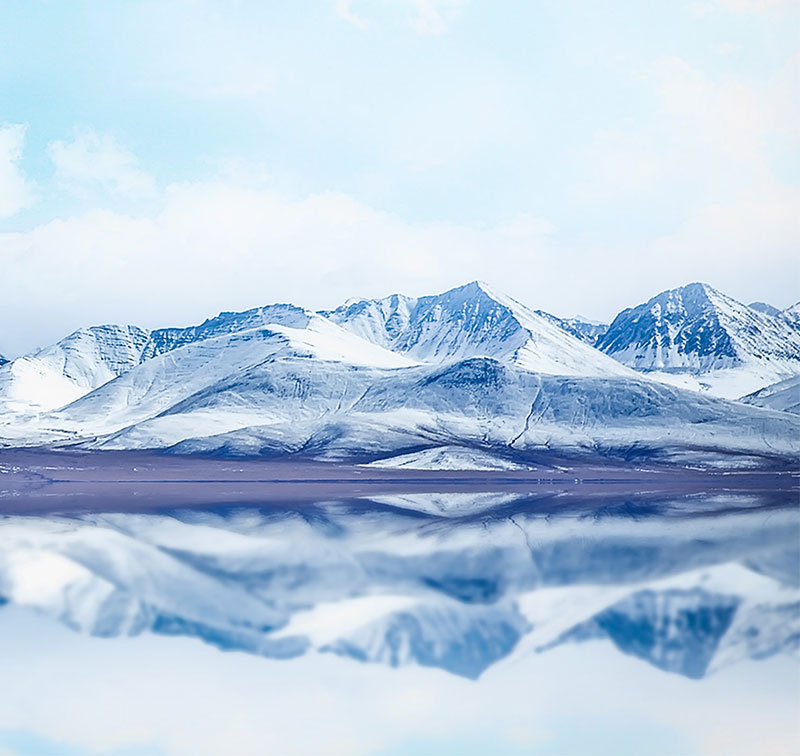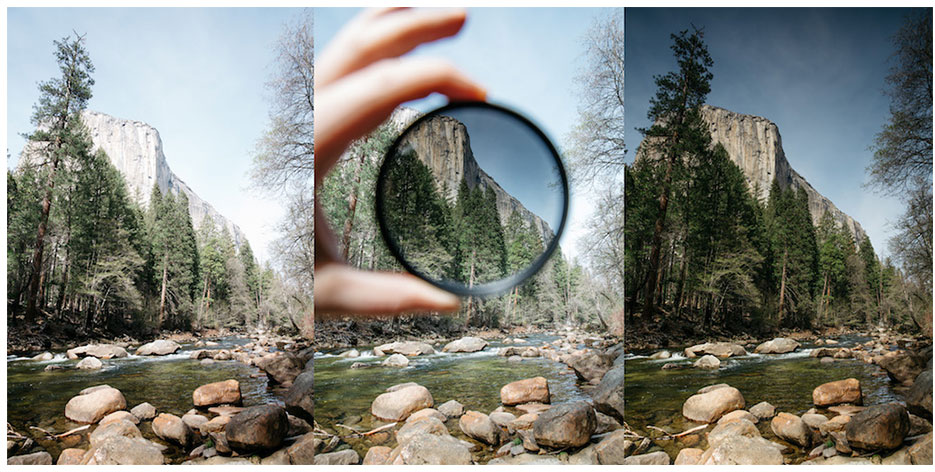 Without ND Filter
Use Contrast
With ND Filter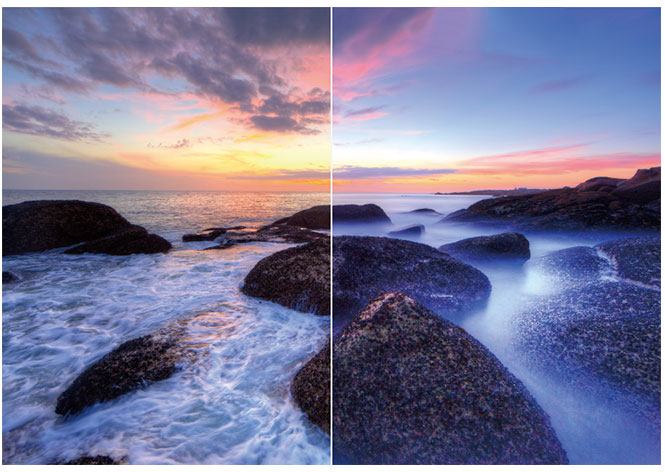 Without ND Filter
With ND Filter
Enables slow shutter speeds to be used to record movement in subjects such as waterfalls, providing a silky smooth affect to flowing water.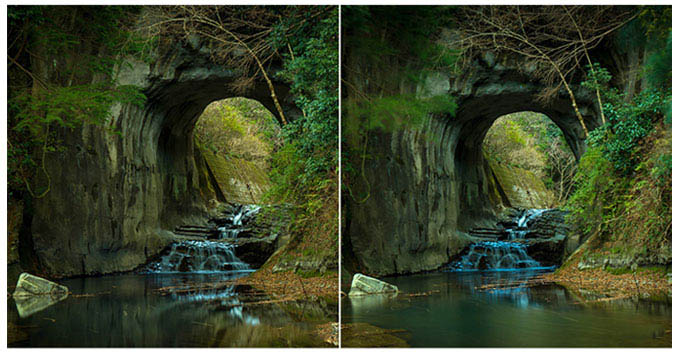 Without ND Filter
With ND Filter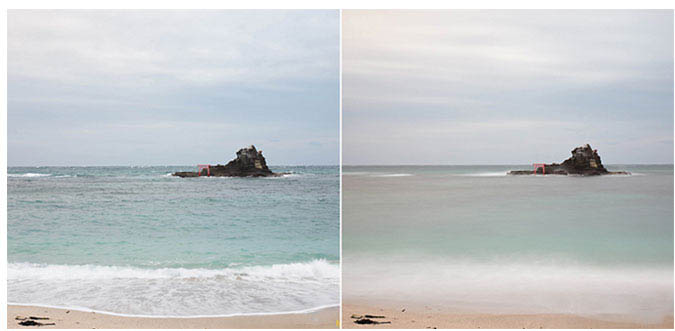 Without ND Filter
With ND Filter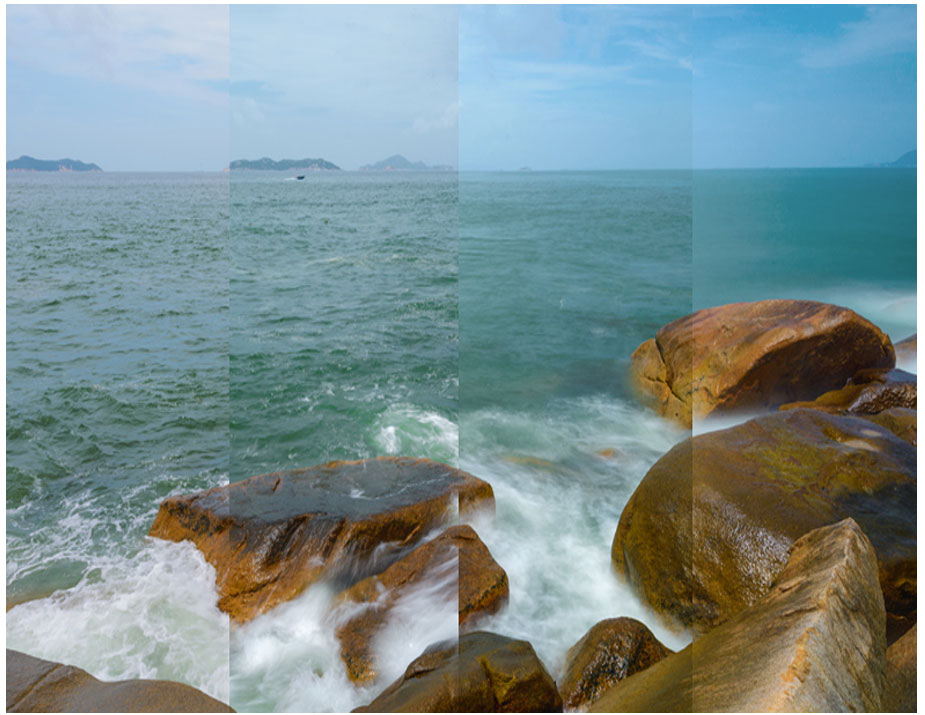 NO ND
ND8
ND64
ND1000

No Filter
ND2
ND4
ND8
ND16
ND32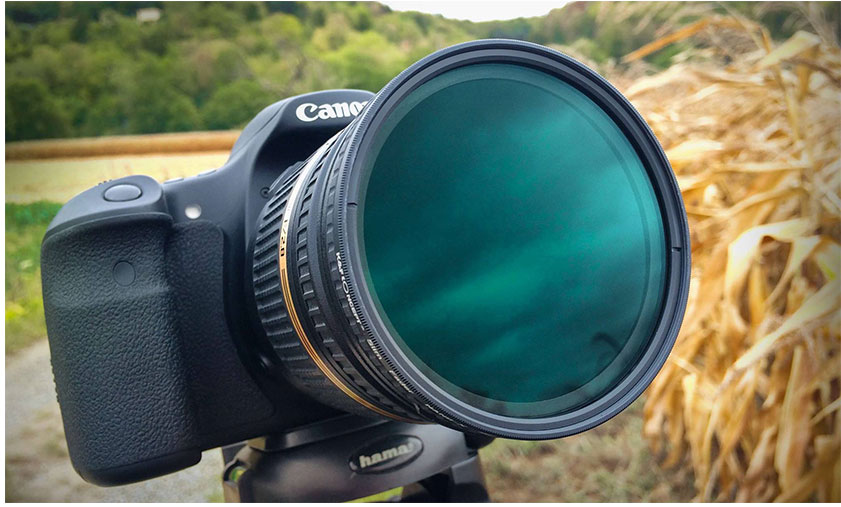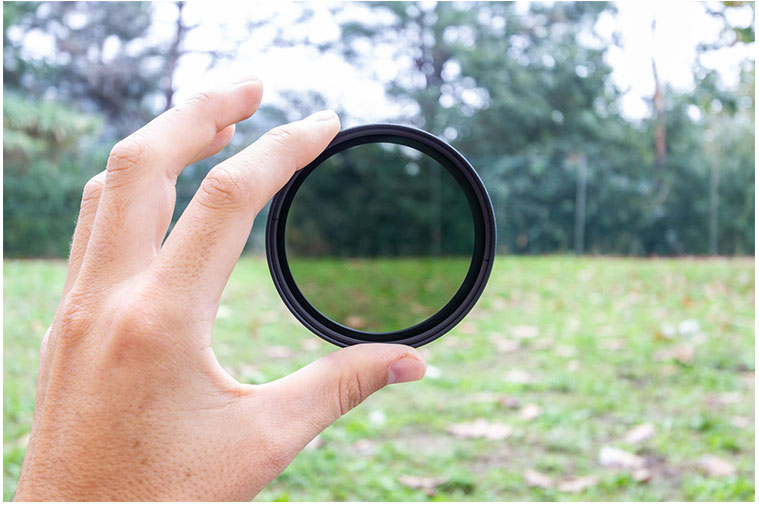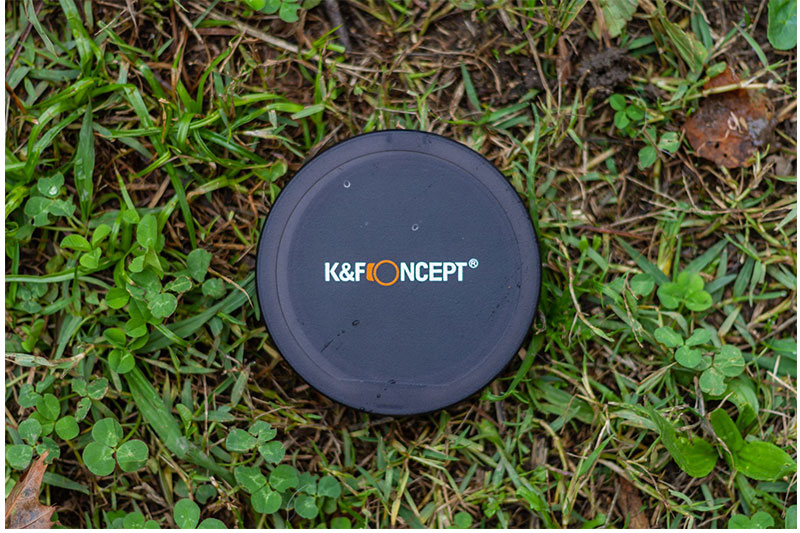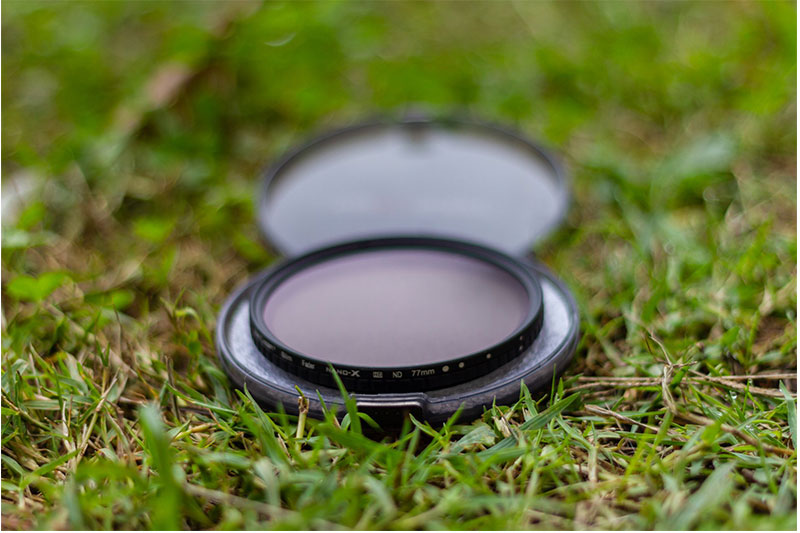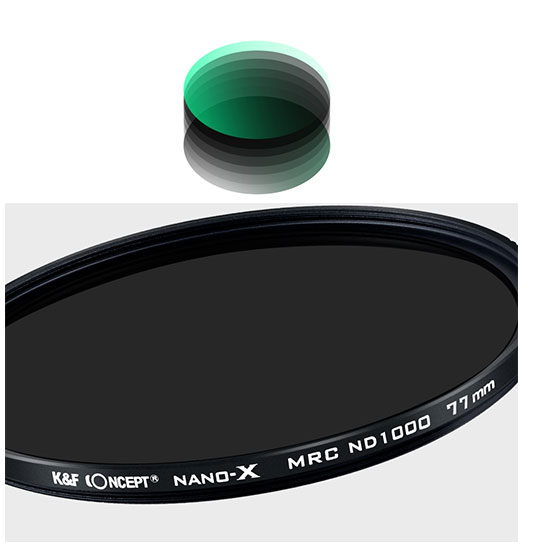 Multiple layer nanometer coating
Reduction of reflection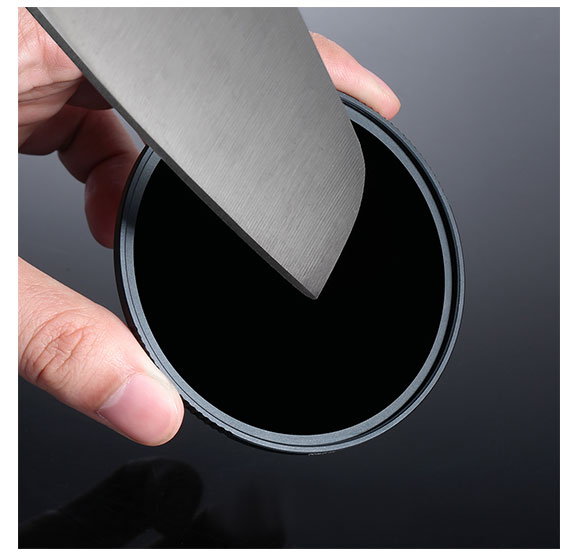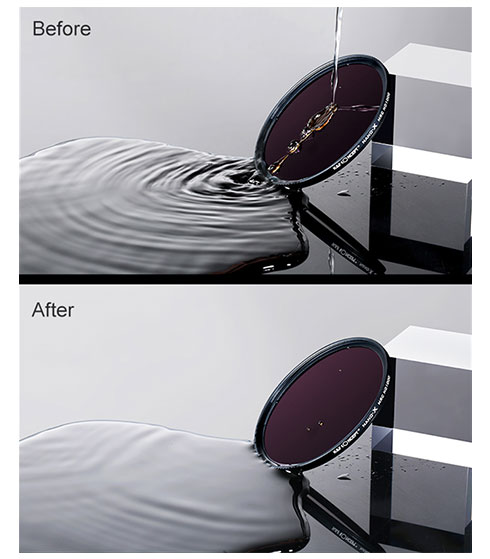 Nanometer Coating
Enables slow shutter speeds to be used to record movement in subjects such as waterfalls, providing a silky smooth affect to flowing water.
NDnumber
Optical density
f-stop reduction
Fractional transmittance
0
0
100%
1
ND2
0.3
1
50%
0.5
ND4
0.6
2
25%
0.25
ND8
0.9
3
12.50%
0.125
ND16
1.2
4
6.25%
0.0625
ND32
1.50
5
3.13%
0.03125
ND64
1.8
6
1.56%
0.015625
ND100
2
62⁄3
1%
0.01
ND128
2.1
7
0.78%
0.0078125
ND256
2.4
8
0.39%
0.00390625
ND400
2.6
82⁄3
0.25%
0.0025
ND512
2.7
9
0.20%
0.001953125
ND1024/ND1000
3
10
0.10%
0.001
ND2048
3.3
11
0.05%
0.000488281
ND4096
3.6
12
0.02%
0.000244141
ND6310
3.8
122⁄3
0.02%
0.000158489
ND8192
3.9
13
0.01%
0.00012207
ND10000
4
131⁄3
0.01%
0.0001
ND100000
5
162⁄3
0.00%
0.00001
Value for money product
Nice product overall! Value for money product.It is easy to attach to camera.Gave me professional quality and results for my photography and videography shootSits perfectly on the lens
I will begin this review by saying I was given the opportunity to test the ND2-ND32 from K&F. I was given the 58mm version which i used on my 50mm F1.8 g from Nikon. I will say that the packaging was very well made especially the small round plastic case the filter was in. The filter itself was also well made of high grade plastic and the threads on the filter lined up well with my lens. I say this because I've used other filters in the past that have been very difficult to get on and off. I really liked the hard stop at max and min as this stopped any x pattern across the filter. This brings me to image quality when using the filter. There was no quality loss or noticeable colour distortion when using the filter at both it's max and min setting. I could write more but I will finish by saying it is well built, light and adds an extra layer to your photography at a reasonable price.
Can't use the lens hood.
I haven't had the chance to use this filter yet so I don't feel able to give it a valid rating, but judging by other reviews I'm prepared to assume that the results will be good. However, first thing I noticed is that if you put the filter on you can't fit the lens hood on my Fuji X-T20. If you fit the lens hood first you can fit the filter but it's almost impossible to adjust it.I will keep it but had I known of the problem with the hood I would not have bought it.
Bargain Variable ND Filter
This filter is well constructed with physical stops from the lightest to the darkest setting. This means no more endless spinning of the filter and therefrore prevents the dreaded "X" discolouration. Because of this it's not the darkest filter (about 4 stops) but its good for most situations. Also the front of the filter is threaded (many arent!) so it is possible to add a lens cap or another filter, for example on rare occaision in really bright conditions I've added solid ND filter to it. Comes in a protective hard case too, great for when you're on your travels or storage. Overall, it's a quality item especially at this price!
Great quality filter for photography and videography!
Bought this filter to use for my 50mm 1.4 Nikon lens. I'm using it For a lot of stuff from street photography to every day use. I'm happy with its quality as for this price the glass seems to be good and leave the pictures sharp without losing any detail. Seems to be durable and something really good which I was not expecting for this price as on the market you find some of the filters being really expensive and giving the same results .
Best Low Cost ND Filters? K&F Concept ND Filters Review
K&F Concept (CPL и ND2-ND400) Обзор Полярик VS Фильтр нейтральной плотности
K&F Concept 58mm Slim Variable ND FILTER REVIEW AND TEST VIDEO (4K)
These images belong to K&F Concept end users.
| Image | Lens | Filter Size (mm) |
| --- | --- | --- |
| | Access P-MC 35-70mm f/ 2.5-3.5 | 58 |
| | Angenieux 35-70mm f/ 2.5-3.3 | 58 |
| | Asahi SMC Takumar-Zoom 85-210mm f/ 4.5 | 58 |
| | Auto Mamiya / Sekor SX 21mm f/ 4.0 | 58 |
| | Auto Revuenon MC 300mm f/ 5.6 | 58 |
| | Auto Universar PC HI-D 35mm f/ 1.8 | 58 |
| | Baltar 100mm f/ 2.3 | 58 |
| | Beroflex -8°- 300mm f/ 4.0 | 58 |
| | Canon 100mm f/ 2 | 58 |
| | Canon 17-102mm f/ 2.0 TV Zoom V6x17 | 58 |