67mm Ultra Slim Variable Adjustable Graduated Fader Neutral Density Filter
£42.17
£46.99
10% OFF
Inclusive of VAT
To

United Kingdom

Expedited Free Shipping

3-5

business days
Brand:

K&F Concept

Buy K&F Concept 67mm ultra slim variable adjustable graduated fader neutral density filter online, £42.17 free shipping to UK.

KF01.1061

SKU:

KF01.1061

42.17

https://www.kentfaith.co.uk/KF01.1061_67mm-nd2-nd32-variable-neutral-density-nd-filter-nano-coated
Features
• 【Material】 ND Filter: Made by Completed Professional Optical Glasses instead of Optical Resin. filter reduces the intake of light without affecting the overall color balance.
• 【No "X" cross on images】Say goodbye to the "X" cross on images, K&F utilize cutting edge technology you're going to say goodbye to this common issue with wide angle lenses and variable ND filters.
• 【NANOTEC】Our optical engineers developed new Nano coating layer technology, Waterproof, scratch-resistant, anti-reflective green coating, effectively prevent from oil, fingerprint, scratch, protect valued lens.
• 【Professional Design】Ultra slim rim design preventing wide angle vignetting. Extra tough aviation aluminum frame ensuring durability and jamming prevention.
• 【NOTE】This Filter kit is compatible with all 67mm lenses. Please verify your camera's lens thread size(usually marked somewhere on the lens barrel or printed underneath the lens cap) before ordering. The number is always preceded by a "ø" (diameter) symbol.
Frequently Bought Together
ND FILTER
Reduces the amount of light entering the lens, thus decreasing camera shutter speed. Useful for situations where motion blur needs to be created (rivers, waterfalls, moving people) or large apertures must be used with flash to avoid overexposure.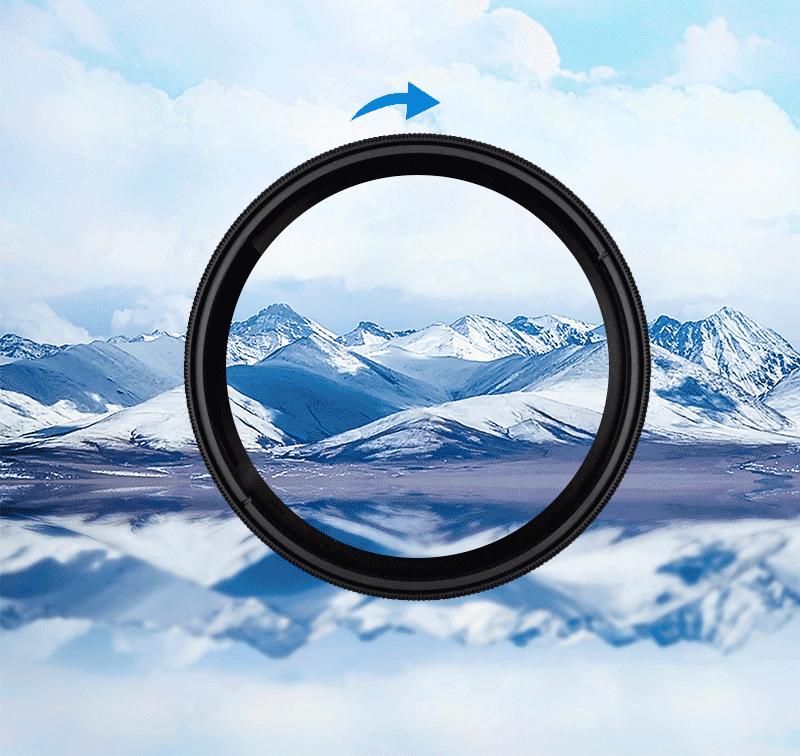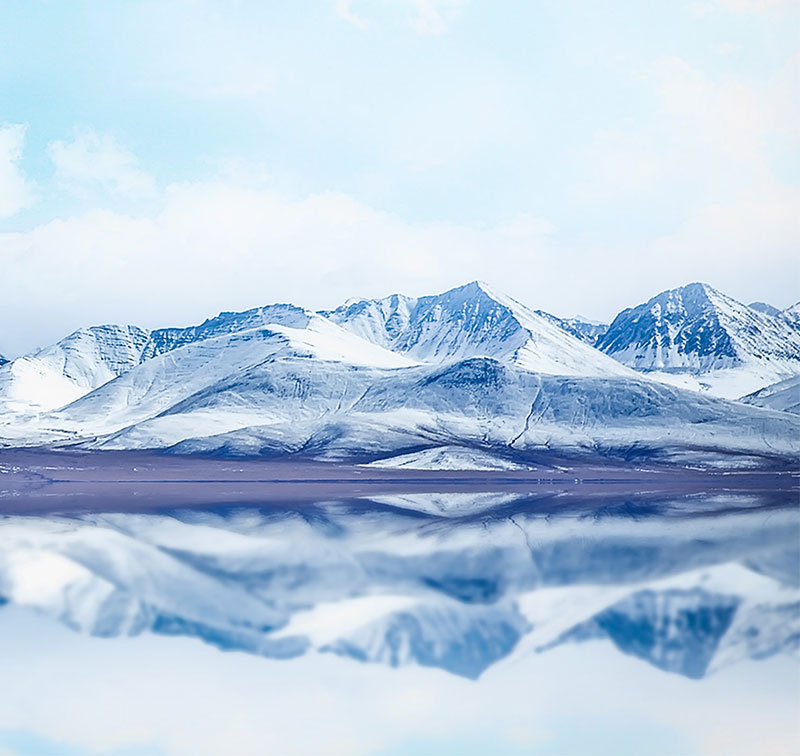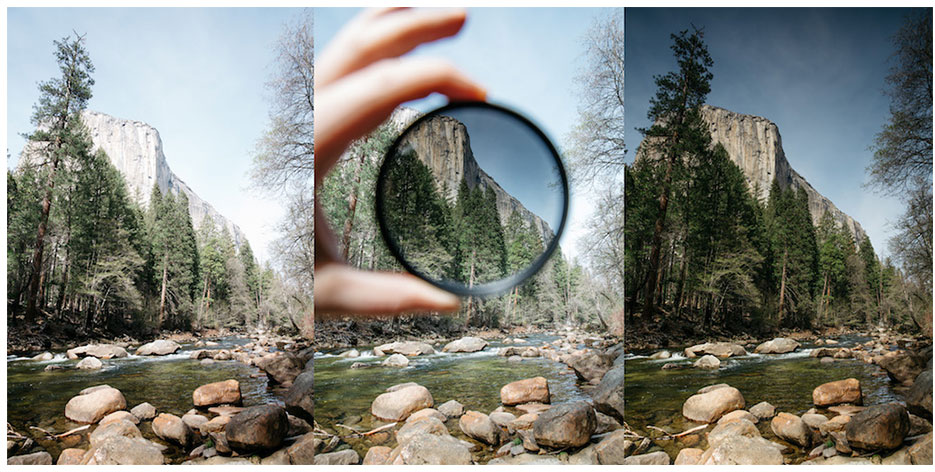 Without ND Filter
Use Contrast
With ND Filter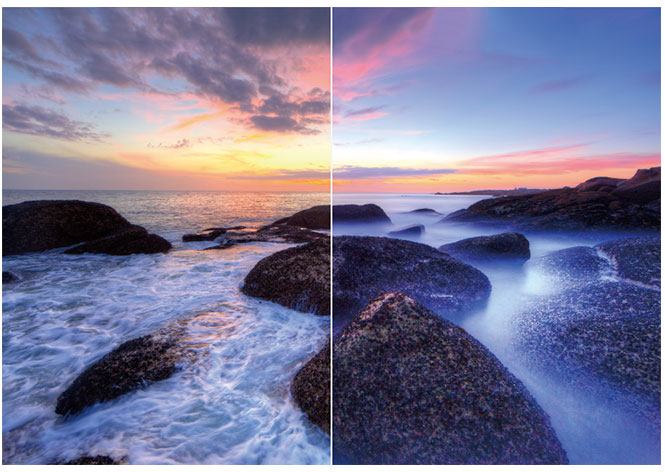 Without ND Filter
With ND Filter
Enables slow shutter speeds to be used to record movement in subjects such as waterfalls, providing a silky smooth affect to flowing water.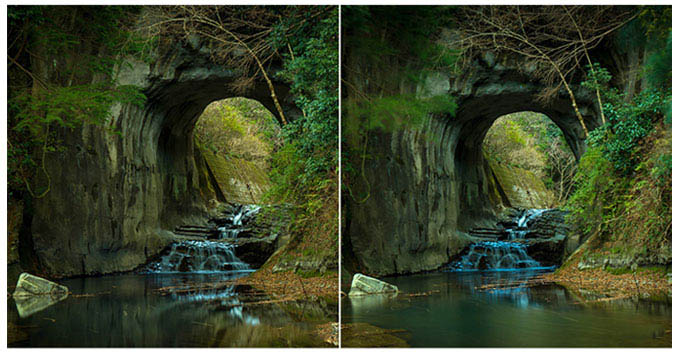 Without ND Filter
With ND Filter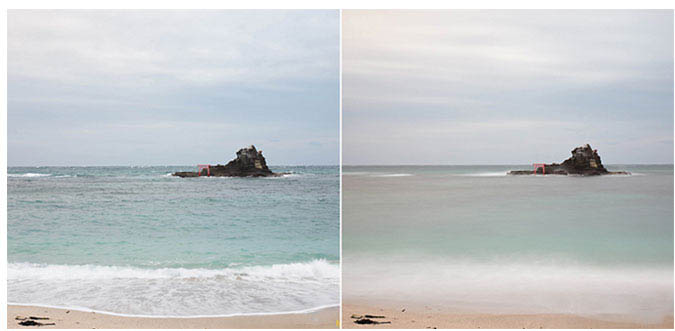 Without ND Filter
With ND Filter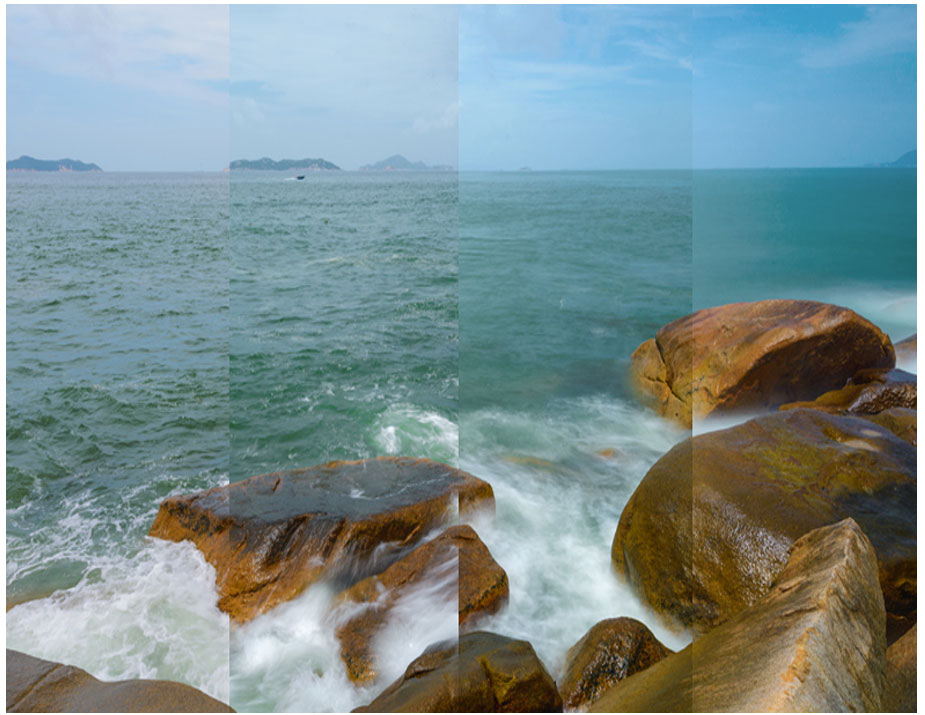 NO ND
ND8
ND64
ND1000

No Filter
ND2
ND4
ND8
ND16
ND32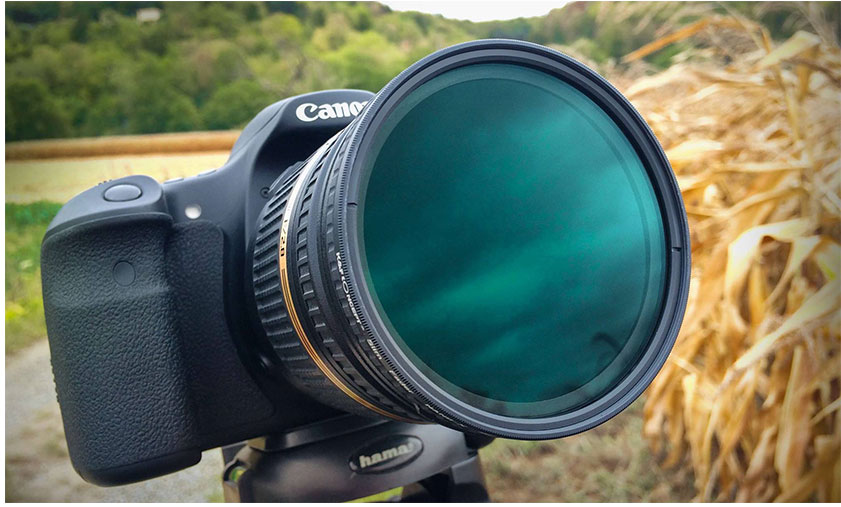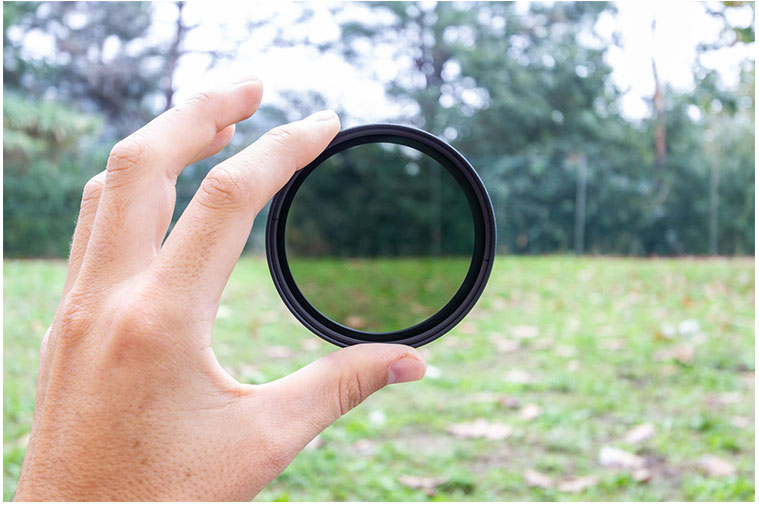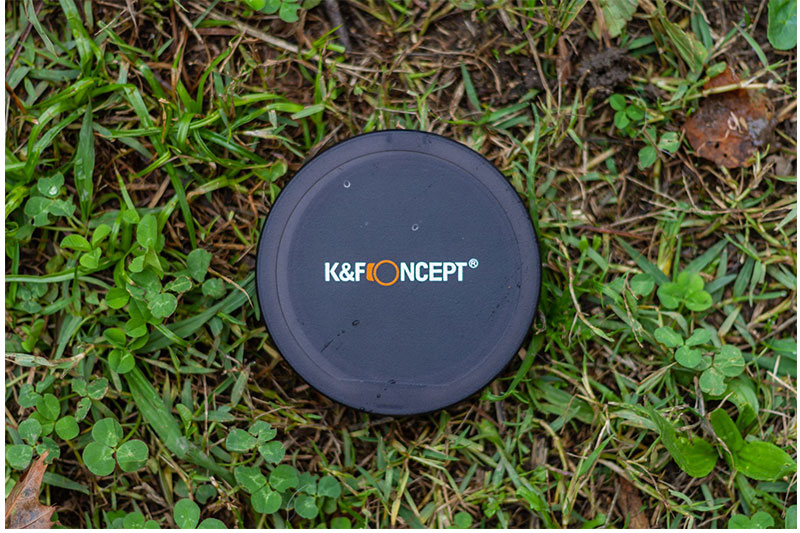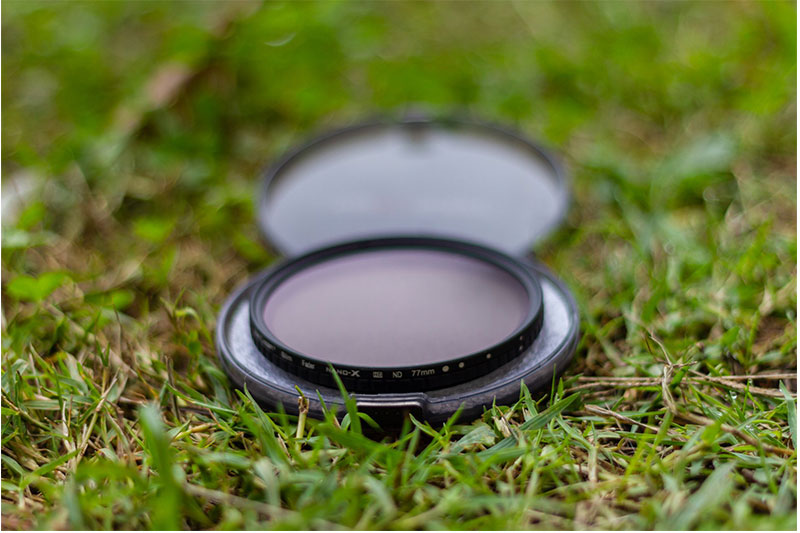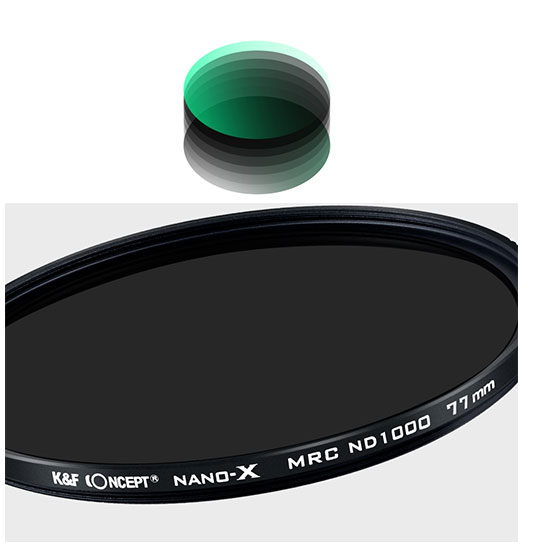 Multiple layer nanometer coating
Reduction of reflection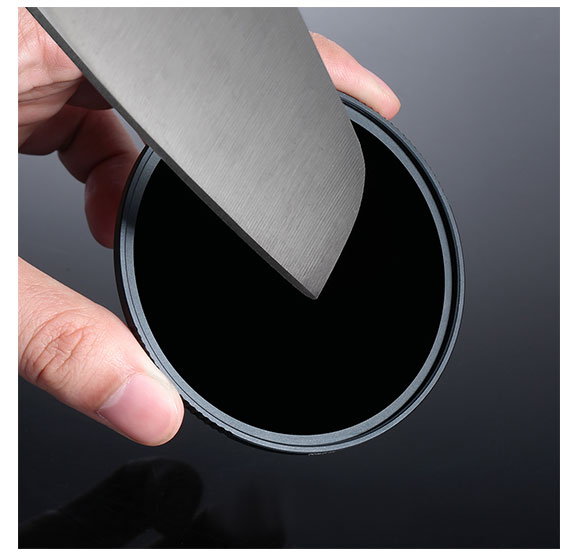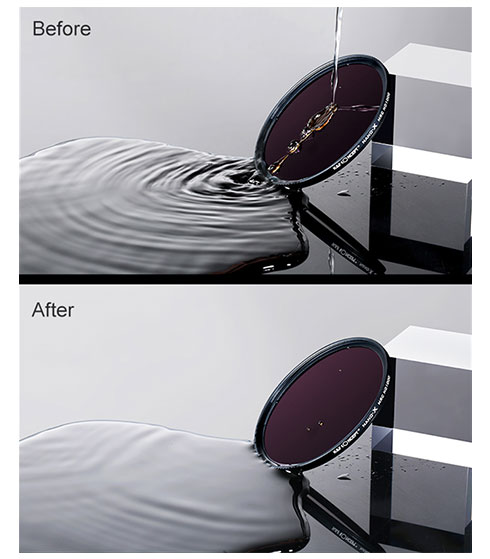 Nanometer Coating
Enables slow shutter speeds to be used to record movement in subjects such as waterfalls, providing a silky smooth affect to flowing water.
| | | | |
| --- | --- | --- | --- |
| NDnumber | Optical density | f-stop reduction | Fractional transmittance |
| | 0 | 0 | 100% |
| ND2 | 0.3 | 1 | 50% |
| ND4 | 0.6 | 2 | 25% |
| ND8 | 0.9 | 3 | 12.50% |
| ND16 | 1.2 | 4 | 6.25% |
| ND32 | 1.50 | 5 | 3.13% |
| ND64 | 1.8 | 6 | 1.56% |
| ND100 | 2 | 62⁄3 | 1% |
| ND128 | 2.1 | 7 | 0.78% |
| ND256 | 2.4 | 8 | 0.39% |
| ND400 | 2.6 | 82⁄3 | 0.25% |
| ND512 | 2.7 | 9 | 0.20% |
| ND1024/ND1000 | 3 | 10 | 0.10% |
| ND2000 | 3.3 | 11 | 0.05% |
| ND4000 | 3.6 | 12 | 0.025% |
| ND8000 | 3.9 | 13 | 0.0125% |
| ND32000 | 4.5 | 15 | 0.003% |
Great variable ND Filter
Amazing this variable ND filter from K&F. One of the things that immediately caught my attention was having a minimum and maximum stop, as opposed to some endlessly rotating filters, and being lightweight. I bought the 67mm filter to use on my new Tamron 28-75 2.8 mounted on a Sony A7 III and the quality is great, in the images I used the filter I noticed no quality loss or color change. The "X" cross didn't appear at any time along the course. And the packing is very usefull to store when not in use.It is incredibly useful for shooting outdoors with sun to keep the shutter correct and not overly high. It also serves to be able to use a larger aperture and thus blur the background of the image further.It is possible to use with the lens hood though if required although not as practical.
31/08/2019
amazing quality
in past i got k&f ND filters and i wasn't happy about them because the had horrible purple colour cast what i couldn't get ride with photoshop, they were cheap. about £10 for 3 different ND filters with pouch. yeah... price does matter))) lol)) this one is NOTHING close to those what i use to have. it feels like i had ford ka and now i have ford mustang)))ok...i use 70-200mm is f4 and 10-18mm both have 67mm it's really easy to change from ND2 to ND32 don't need to unscrew your ND filter from lens, just spin the circle.there is NO COLOUR CAST. what is most important thing in ND filter. i would say i bought Nisi quality ND filter for twice less than Nisi.comes in hard storage case not pouch. so when you throw your ND filter in your camera bag , you don't have to worry about that it will smash. i would definitely buy it again.
18/01/2020
Good value for money
Filters as described. Great experience with this product. Highly recommend.5* service
31/07/2019
Very happy with it
I am a videographer and I can't compare this against some of the more high end filters but I am happy with the colour it is producing especially on skin tones
02/02/2021
These images belong to K&F Concept end users.
A
very good filter, especially for this price
A
I did not measure the front, I made sure it screws nicely to my 82 mm lens, and use step-down ring to use it on my 72 mm, I am not aware of a lens cap that can be used on it, my 82 mm lens cap does not fit on it.
Filter
size
67mm
Transmittance
∕
Multi-Coating
√
Antireflection
√
waterproof
√
scratch-resistant
√
HD
√
Filter Material
Optical glass
Pattern
√
Filter Thickness
7.3mm
Shape
Circle
Ring Material
Aviation aluminum alloy
Comparison of similar products
Rating

29 reviews.

8 reviews.

2 reviews.

24 reviews.

6 reviews.
Price

£46.99

£42.17

£13.99

£85.99

£29.59

£14.05

£10.44

£42.99

£28.11

Model
KF01.1061
KF01.1317
KF01.1485
KF01.K77
KF01.1269

size

67mm
77mm
77mm
58mm

Transmittance

∕
∕
0.94
∕

Multi-Coating

√
√
√
√

Antireflection

√
√

waterproof

√
√

scratch-resistant

√

HD

√

Filter Material

Optical glass
Optical glass
Optical glass
Optical glass

Pattern

√
√
√
√

Filter Thickness

7.3mm
5.5mm
3.3mm
7.0mm

Shape

Circle
Circle
Circle
Circle

Ring Material

Aviation aluminum alloy
Aviation aluminum alloy
Aviation aluminum alloy
Aviation aluminum alloy