55mm UV Lens Filter - HD MCUV Scratch-Resistant Ultraviolet Protection Filters for DSLR Camera Lens Nanotech Coatings
£12.99
£21.30
39% OFF
Inclusive of VAT
&FREE Shipping to United Kingdom,Ireland
Brand:

K&F Concept

30-day refund or replacement.55mm UV Lens Filter - HD MCUV Scratch-Resistant Ultraviolet Protection Filters for DSLR Camera Lens Nanotech Coatings

KF01.985

SKU:

KF01.985

12.99

https://www.kentfaith.co.uk/KF01.985_55mm-uv-filter-for-camera-lenses18-layer-multi-coated-uv-protection-filter-nanotech-coatings
Features
• Protects your lens from dirt, scratches, fingerprints, and accidental damage.Reduce haze and improve contrast to your video and digital images by minimizing the amount of ultraviolet (UV) light.
• HD GLASS High Density Sharp Cut UV Glass Chemically Enhanced Optical Glass is 10x Stronger
• HD COATING 18-layer Anti-Reflective Multi-Coating Water & Oil Repellent, Scratch & Stain Resistant
• The filters are double-threaded, so you can stack your lens cap and other accessories as needed
• A multi-purpose fine-weather filter Absorbs the ultraviolet rays which often makes outdoor photographs hazy and indistinct. A multi-purpose, fine-weather filter for color as well as black and white films. Also serves as a permanent lens protector.
Frequently Bought Together
MCUV Filter
High quality UV filters can be permanently mounted on lenses with a minimum impact on image quality.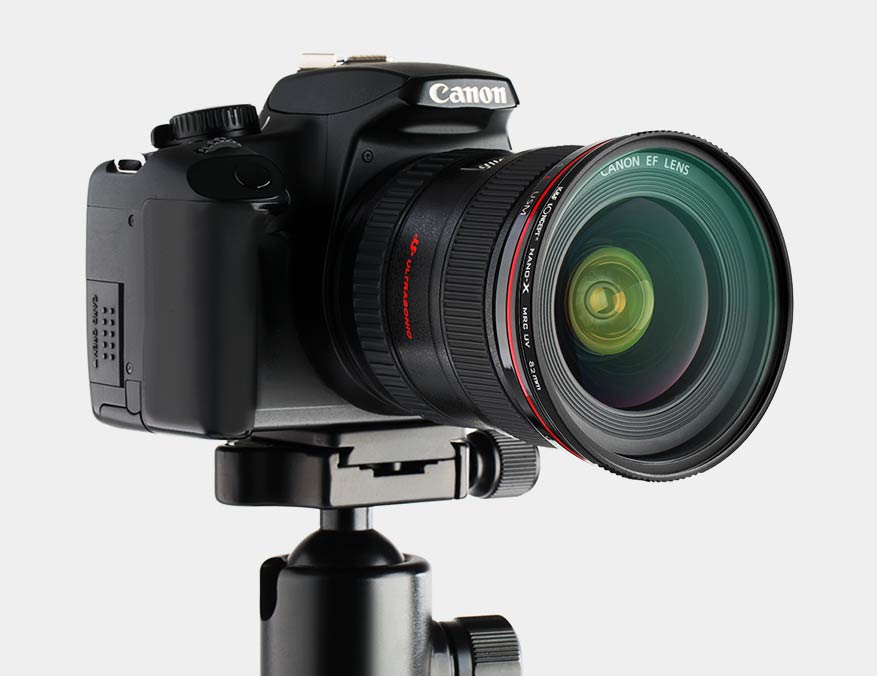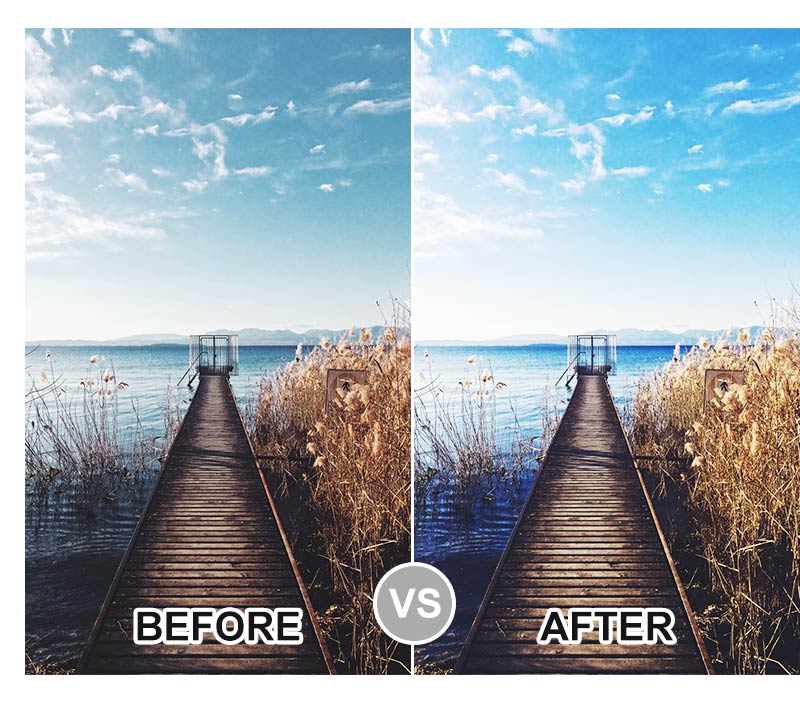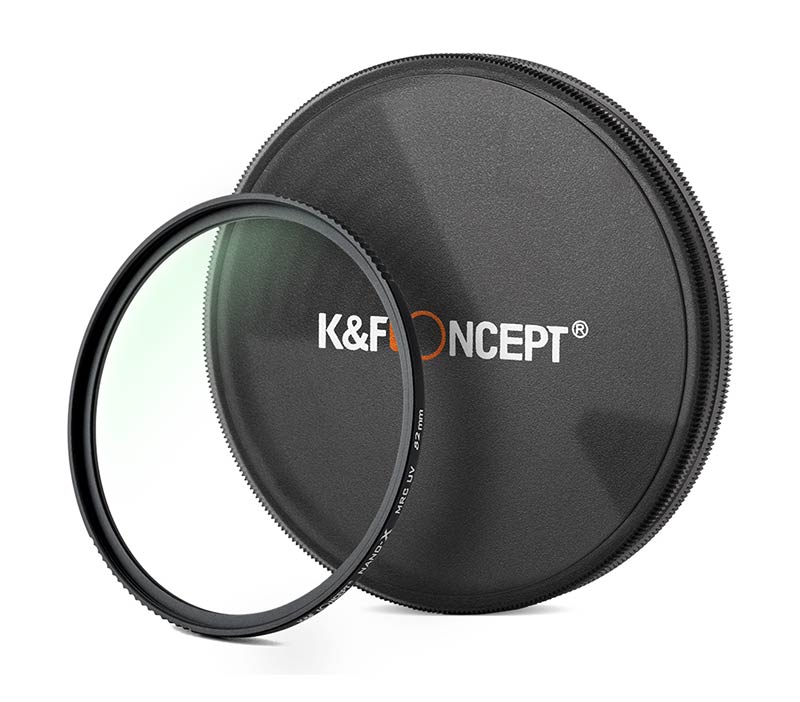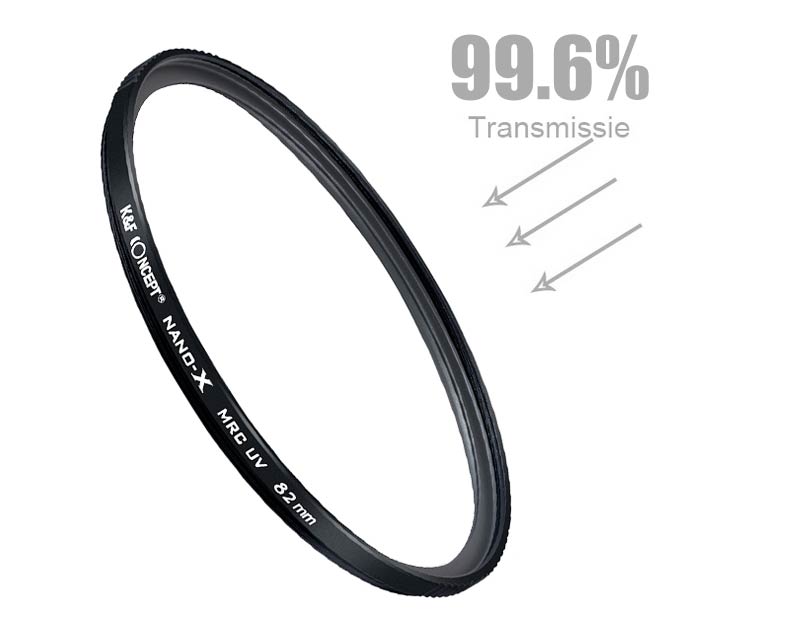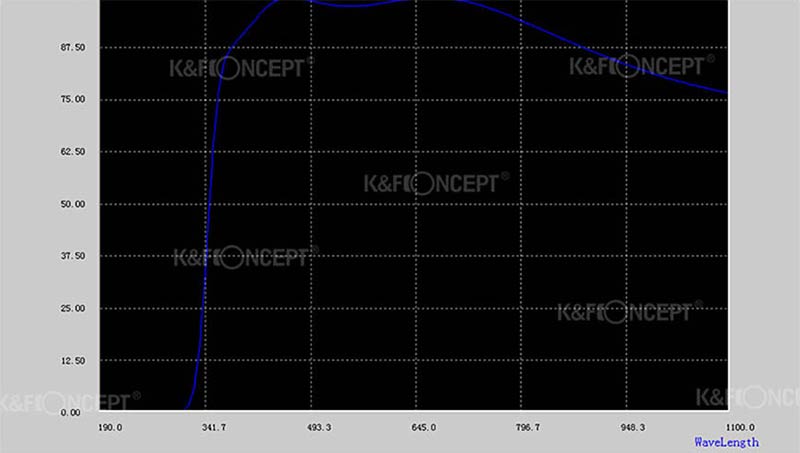 As shown in the report spectrogram of the following test, K&F CONCEPT protects MCUV effectively at 320 NM and presents the visible light as the original color of the object. The transmittance of MCUV mirror reaches 97% through the test of the instrument.
Scratch Resistant
Serves as a permanent lens protector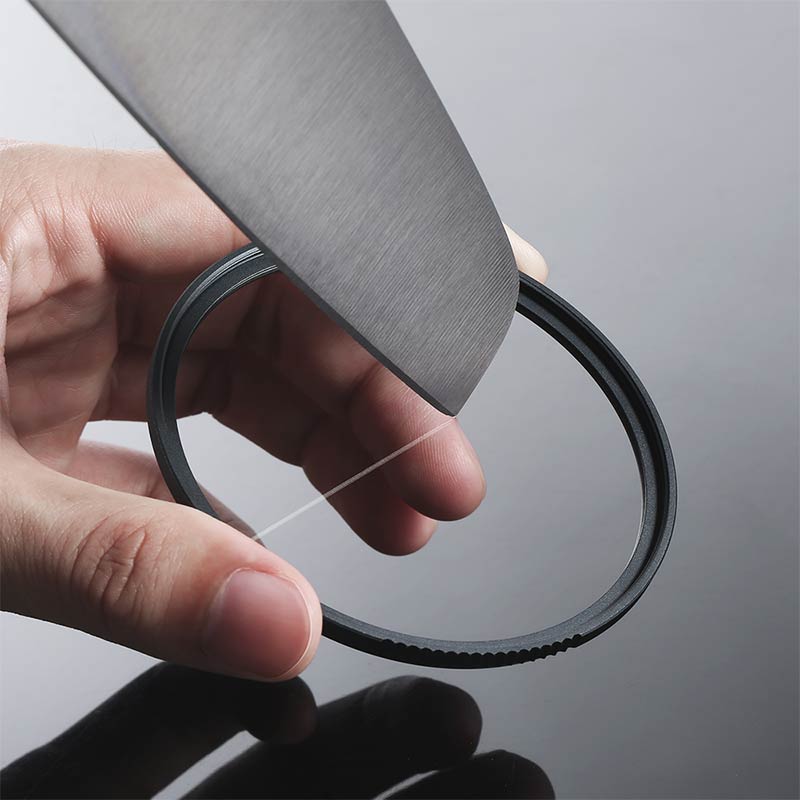 Nanometer Coating
Waterproof, oil resistant, scratch resistant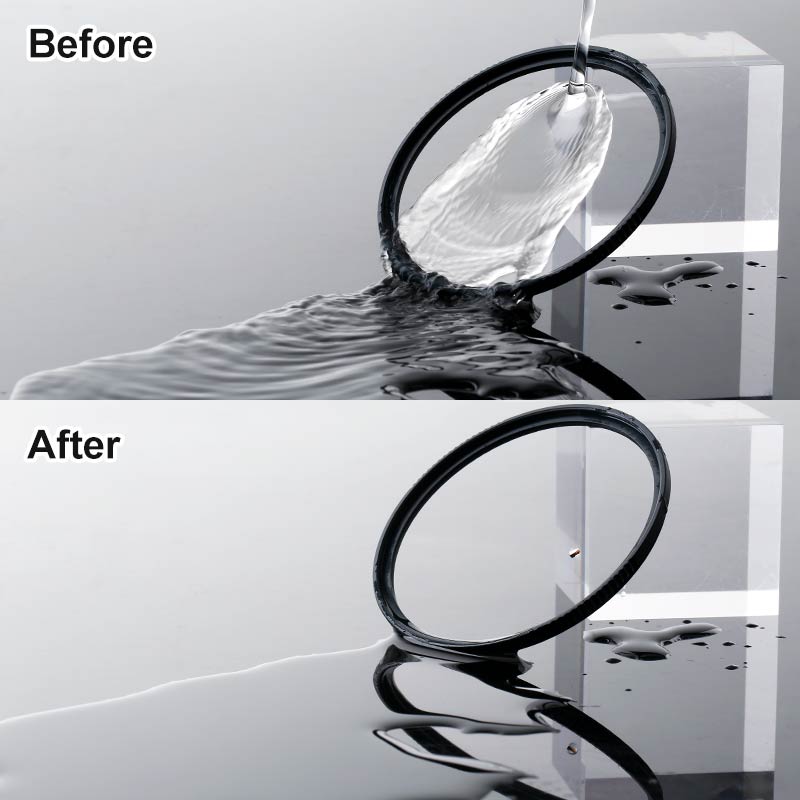 0.13″ Ultra-Thin Frame
Filters are double-threaded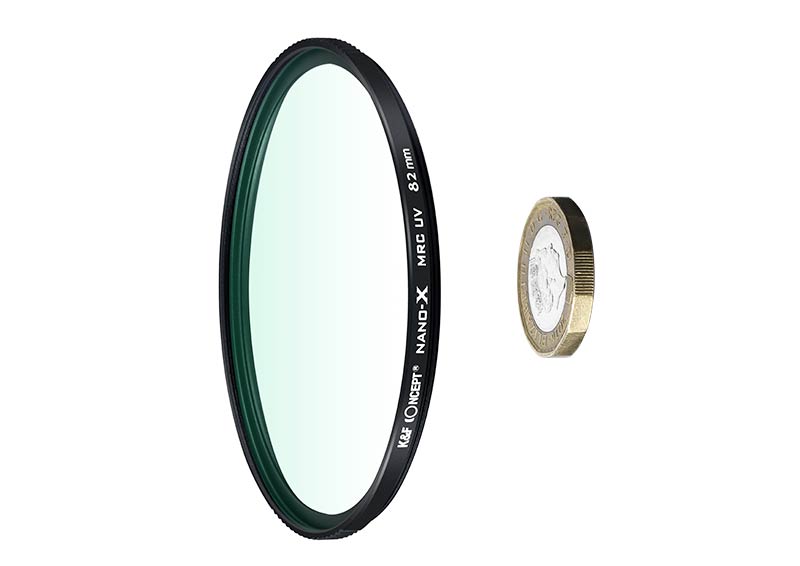 Multiple layer nanometer coating
Reduction of reflection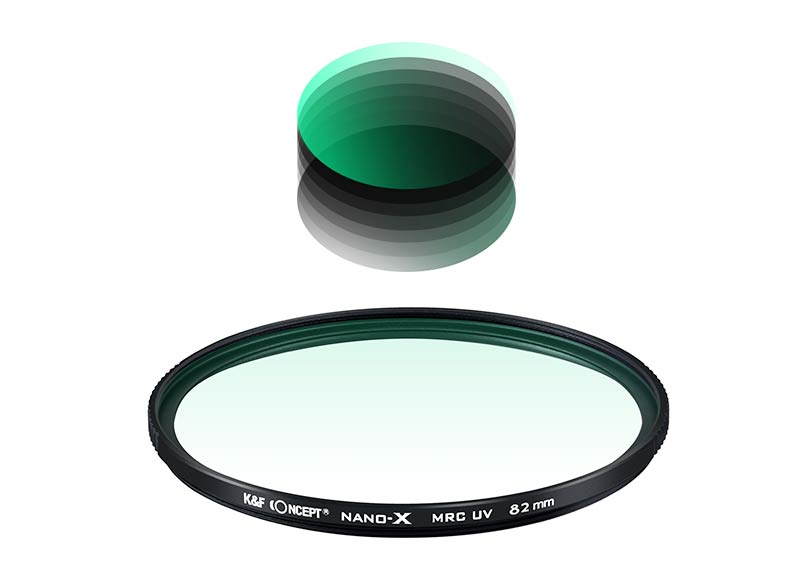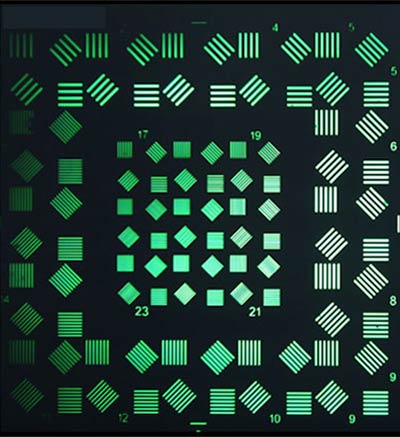 MC UV HD Filter
Non-HD Filter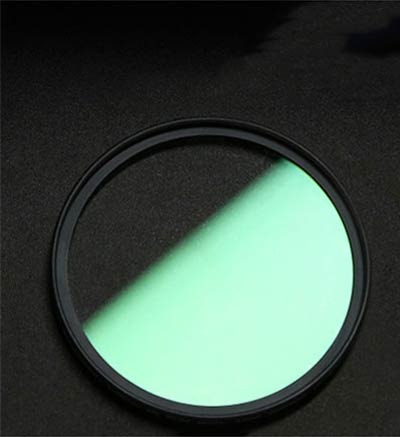 MC UV Multilayer Coating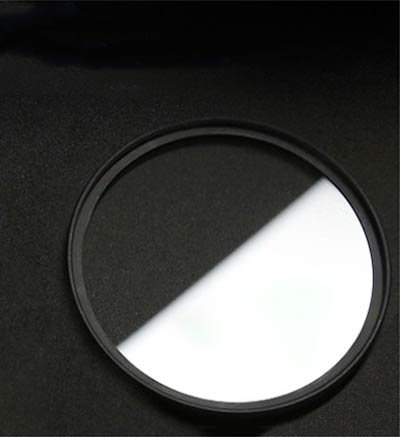 Common UV without coating
Without MCUV
With MCUV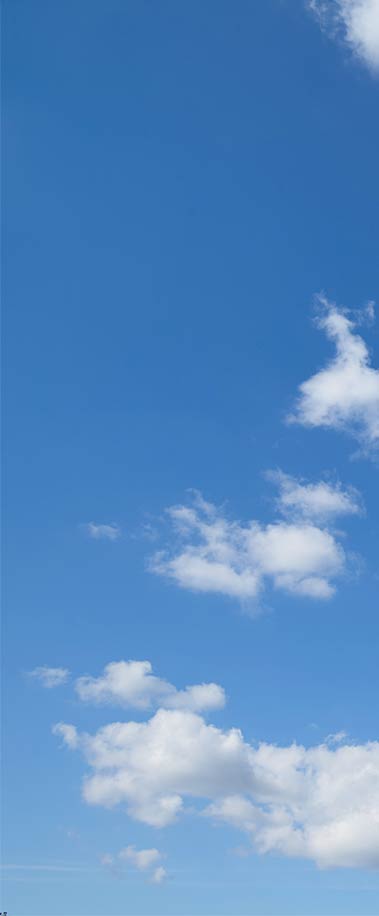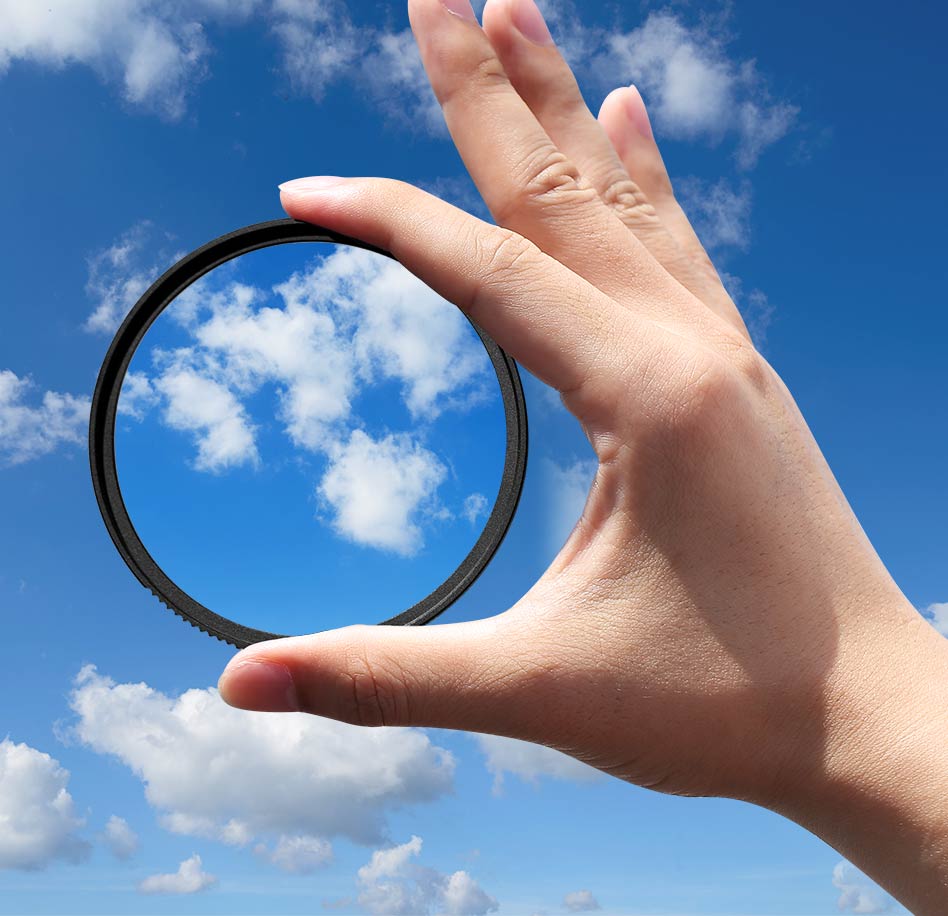 Rating

5 reviews.

38 reviews.

7 reviews.

55 reviews.

48 reviews.

48 reviews.
Price

£21.30

£12.99

£47.99

£49.12

£105.99

£73.99

£109.99

£49.99

£86.69

£32.99

£79.99

£43.19

Model
KF01.985
KF01.1063
KF01.1147
KF01.1484
KF01.1480
KF01.1481

size

55mm
77mm
100*150mm
82mm
67mm

Transmittance

0.99
∕
∕
84%
84%

Multi-Coating

√
√
√
√
√

Antireflection

√
√
√
√
√

waterproof

√
√
√
√
√

scratch-resistant

√
√
√
√
√

HD

√
√
√
√
√

Filter Material

Schott B270
Optical glass
Optical glass
Optisch glas
Optisch glas

Pattern

√
√

Filter Thickness

3.3mm
7.3mm
2.0mm
3.3mm
0.13in/3.3mm

Shape

Circle
Circle
Square
Circulaire

Ring Material

Aviation aluminum alloy
Aviation aluminum alloy
Optical glass
Luchtvaart aluminium legering
Luchtvaart aluminium legering
best quality for the money
this is awesome filter. picture quality remains perfect with the filter and great for protection you lens.
highly recommended
08/11/2021
Great for the price.
Have 4 of these in 77mm, a 67mm & a 86mm. For the price, they're good, no noticible image quality issues, easy to wipe water off of. They do scratch fairly easy so depending on your usage you may need to replace yearly, and when used without a lens hood in sunlight or directly into sunlight you get blue ghosting (could be worse, but I remove it when shooting towards sun).
But quality vs cost, these are definitely the best option.
07/11/2021
Great value
Bought a new camera recently and needed a new lens filter. I came across this one in my search and decided to give it a go. It arrived quickly, and was in a hardshell type case which was nice to see. It was easy to screw onto the lens and has decent picture quality. Overall a good "beginner" type filter.
31/10/2021
Good quality filter
I've always used B+W filters but decided to give this one a try because of the price and was pleasantly surprised by the quality of this filter. The optical quality and fit and finish of the filter is on par with the more expensive filters from Germany.
03/08/2021
Good value, 3mm thin, hard case
Great filter with nice features at a decent price. Got it for around 23$. About 3mm thick. Screws on fine. Hard case. 1 year warranty if you register your product on the website
08/06/2021
There are no faqs for this product.
K&F XU05 37mm UV Filter 18-Layer Multi Coated Nanotech Coatings
Filter
size
55mm
Transmittance
0.99
Multi-Coating
√
Antireflection
√
waterproof
√
scratch-resistant
√
HD
√
Filter Material
Schott B270
Pattern
√
Filter Thickness
3.3mm
Shape
Circle
Ring Material
Aviation aluminum alloy