Lens Mount Adapter for M42 Mount Lens Compatible with Sony E Mount Camera Body
£25.99
£38.99
33% OFF
VAT free
New customer gift package
FREE Shipping to United Kingdom,Ireland,India,gibraltar,
malta,cyprus,South Africa,
CaymanIslands
30-day refund or replacement.Lens Mount Adapter for M42 Mount Lens Compatible with Sony E Mount Camera Body

KF06.435

SKU:

KF06.435

25.99

https://www.kentfaith.co.uk/KF06.435_nuovo-prodotto-kamp;f-m10115-m42-nex-pro-,-nuovo-adattatore-per-obiettivi-ad-alta-precisione-2020-arancione
Features
* Manual adapter, no electrical contacts in the adapter ring and cannot achieve auto diaphragm or auto-focus, please be careful. This adapter helps to connect M42 mount lens to NEX E-mount mirrorless cameras.
* Designed to compatible with Sony Alpha E-mount Cameras: Sony Alpha α7, α7R, α7S, α7 II, α7R II, α7S II Sony Alpha α3000, α5000, α6000, α6300, α6500,α3500, α5100, αQX1, PXW-FS7 Sony NEX-3, NEX-5, NEX-C3, NEX-5N, NEX-7, NEX-F3, NEX-5R, NEX-5T ,NEX-6, NEX-F3, NEX-3N Sony NEX-VG10, NEX-VG20, NEX-VG30, NEX-VG900, NEX-FS100, NEX-FS700, NEX-EA50 etc.
* Infinity focus function is allowed, please adjust manually when first use.
* Upgrade all-metal design and anodized aluminum construction. Any question about products please contact us freely.
* When using the adapter ring for the first time, please say that the "No lens release shutter" option in the body menu is turned on, otherwise the lens will not be recognized and the shutter will not be used to take pictures.
Shipping
FREE Shipping to United Kingdom,Ireland,India,gibraltar,
malta,cyprus,South Africa,
CaymanIslands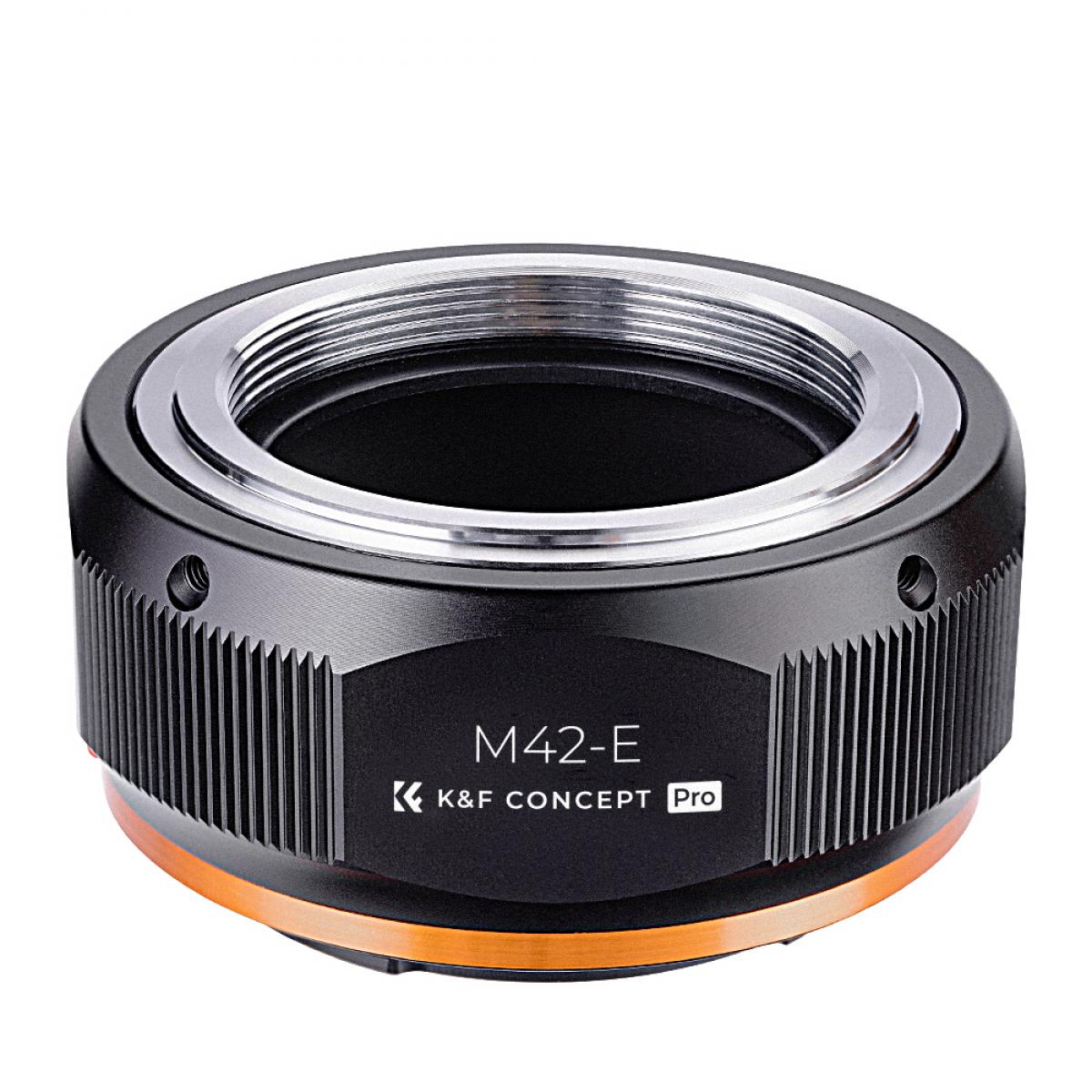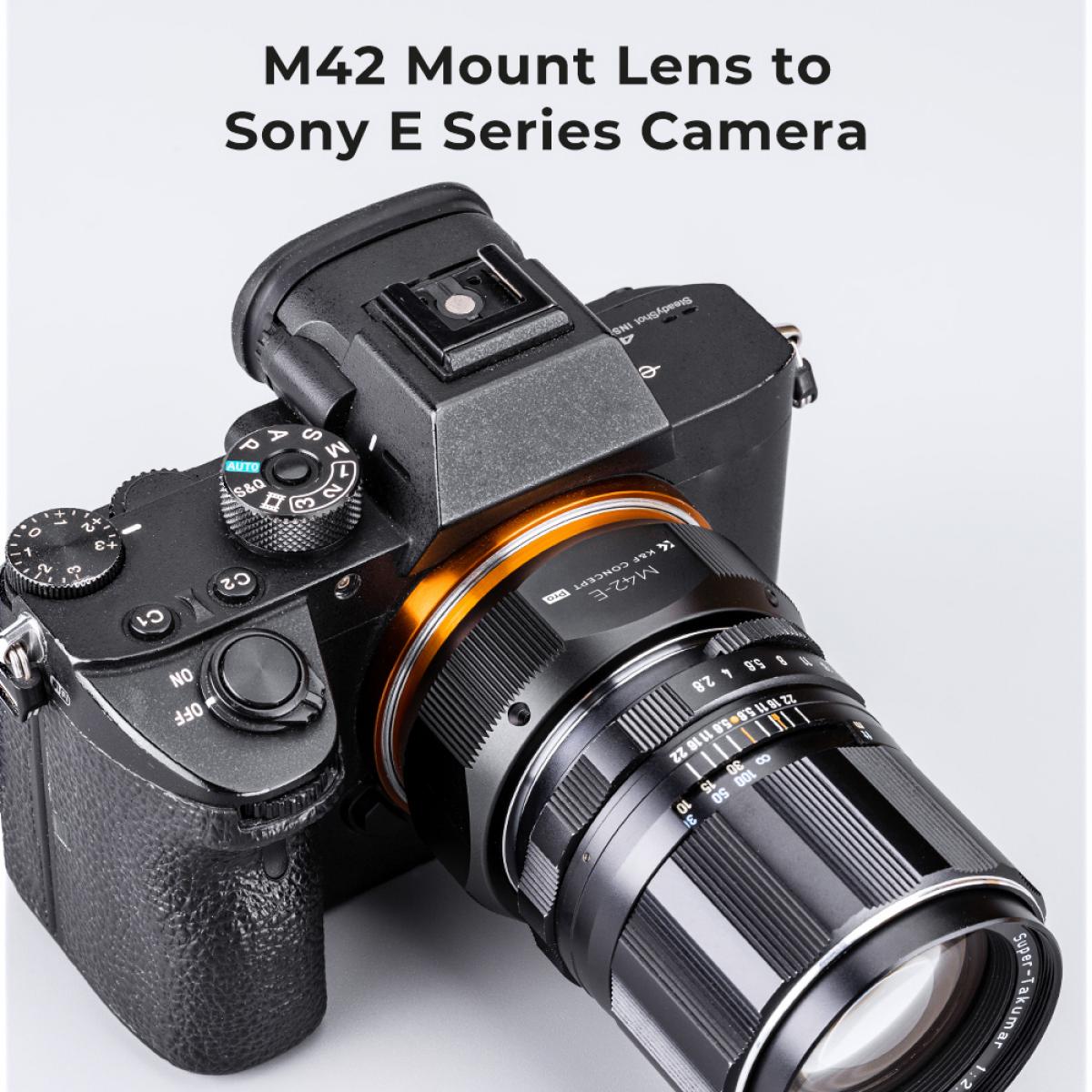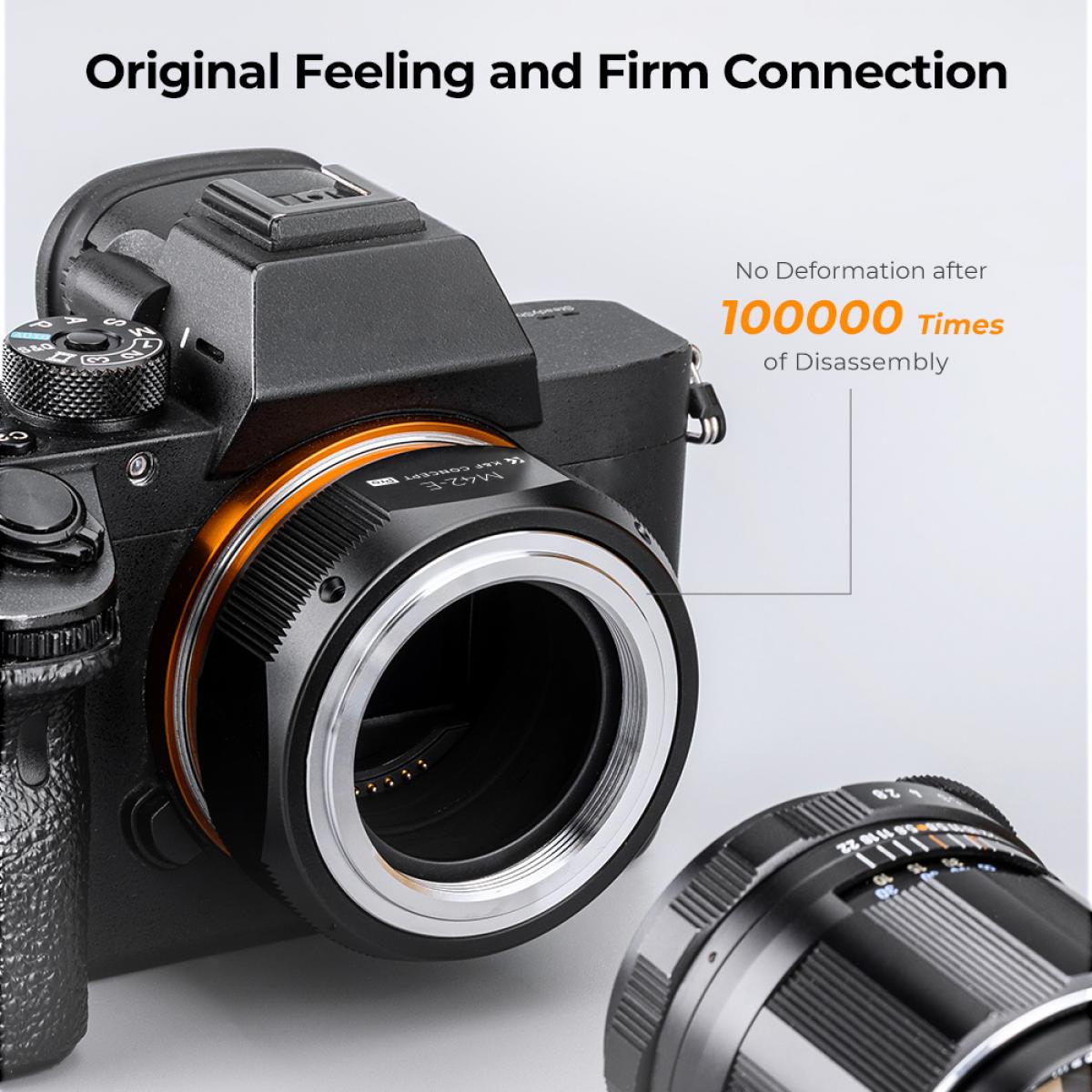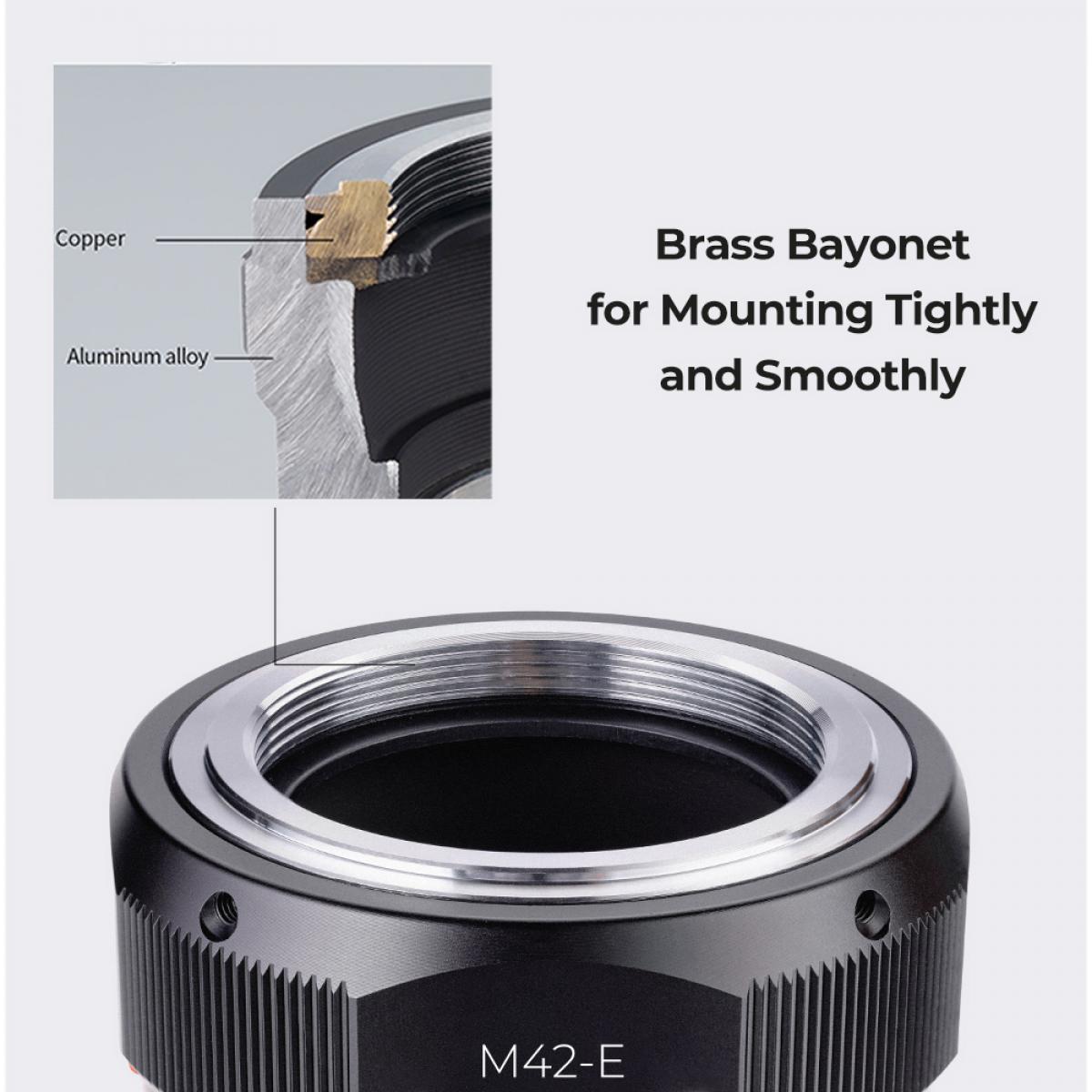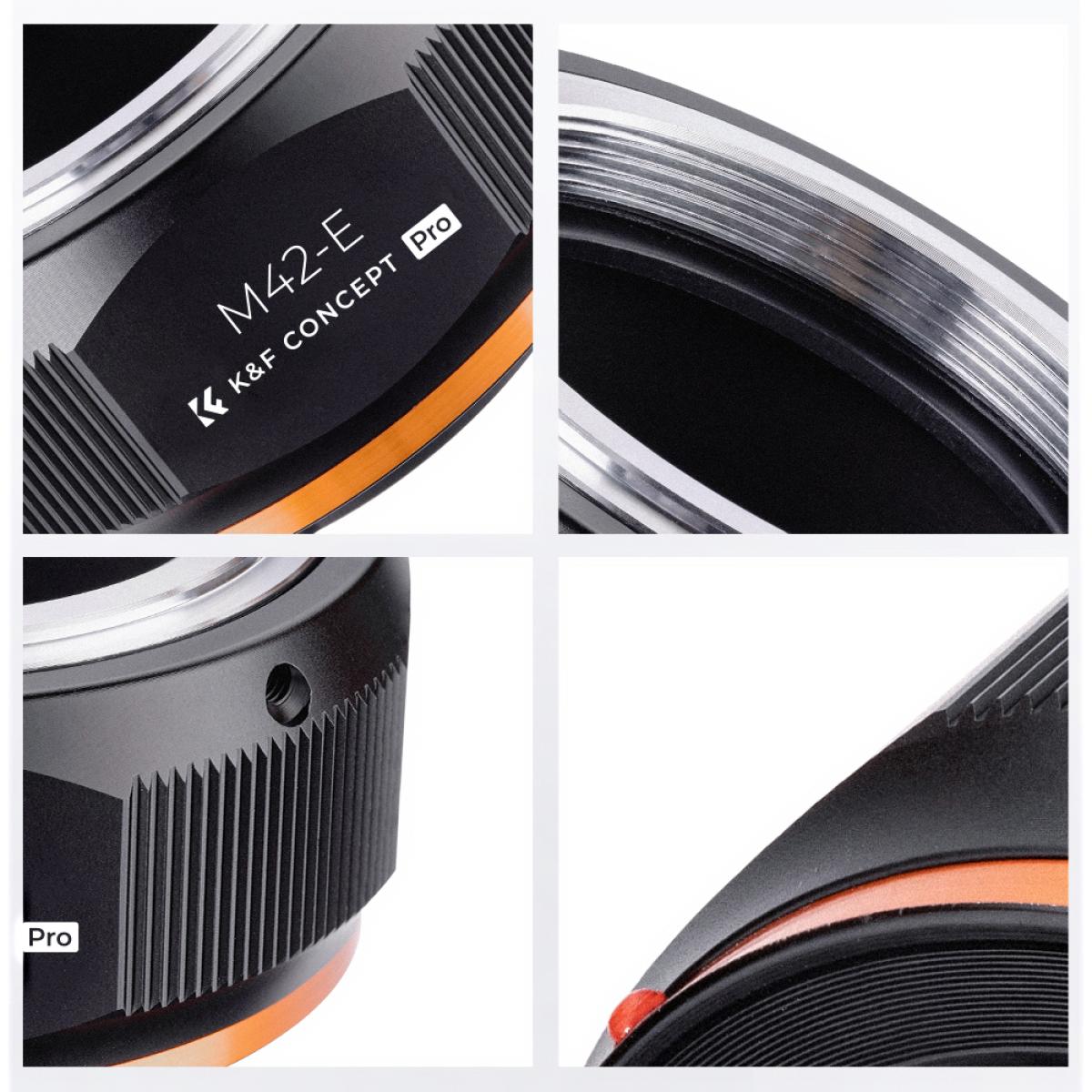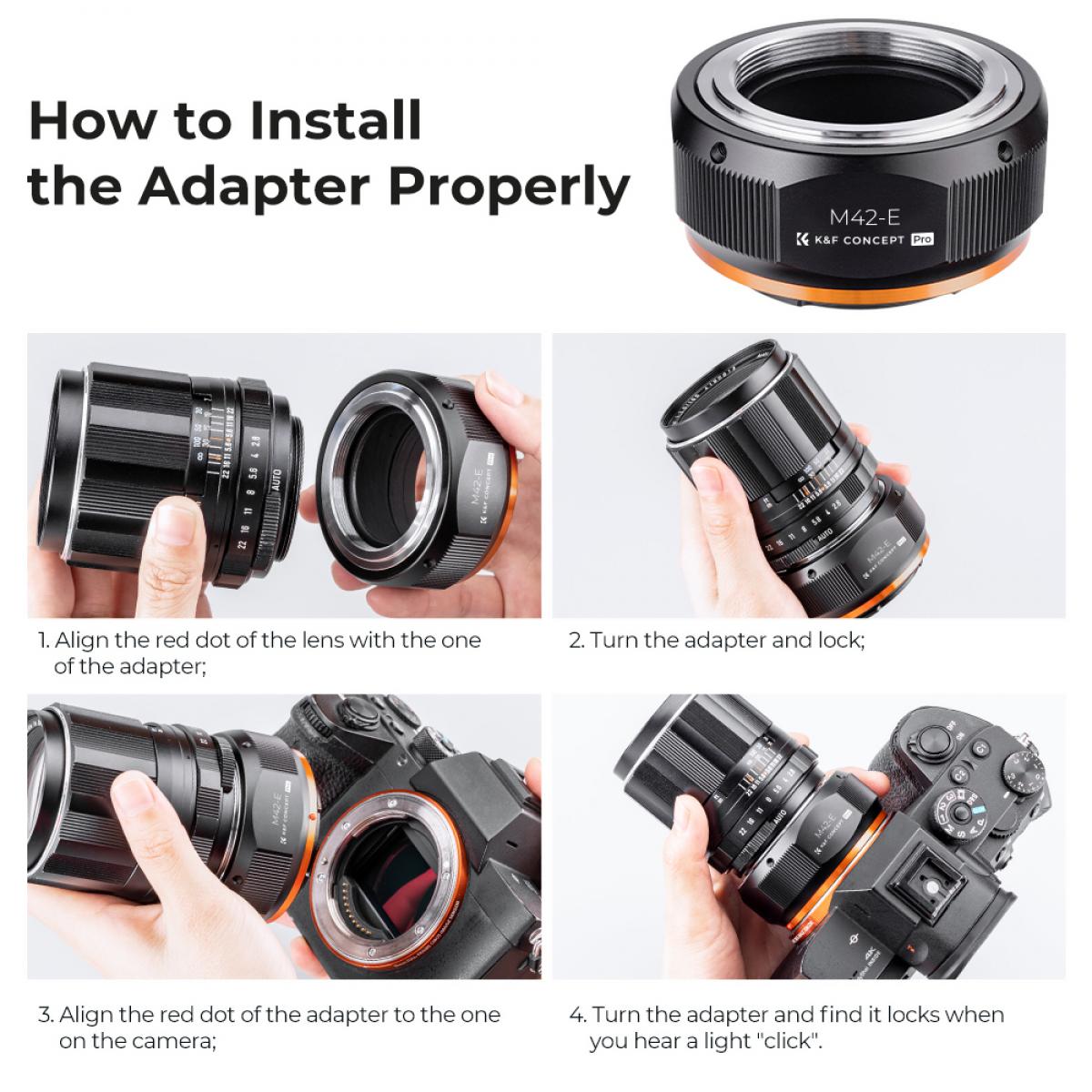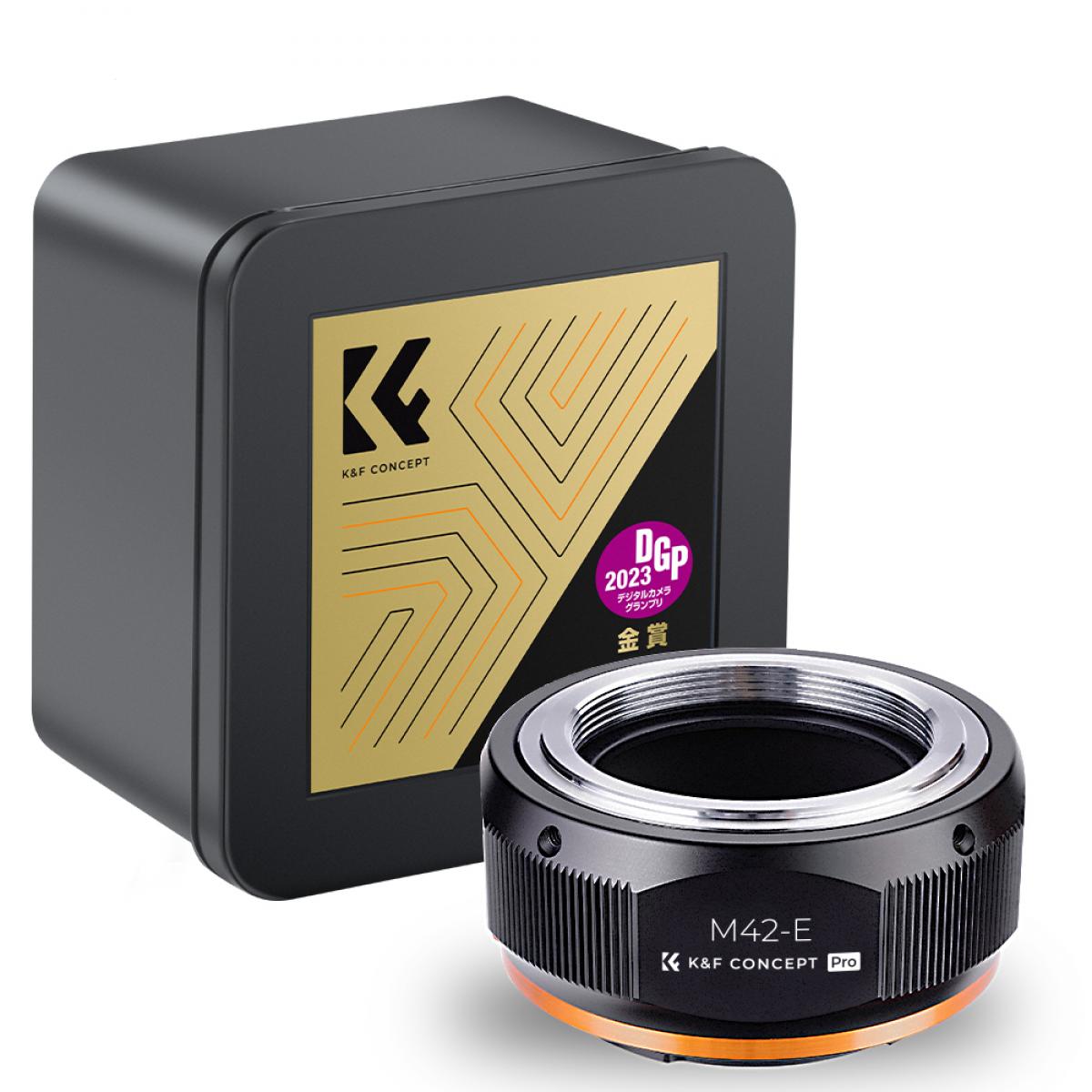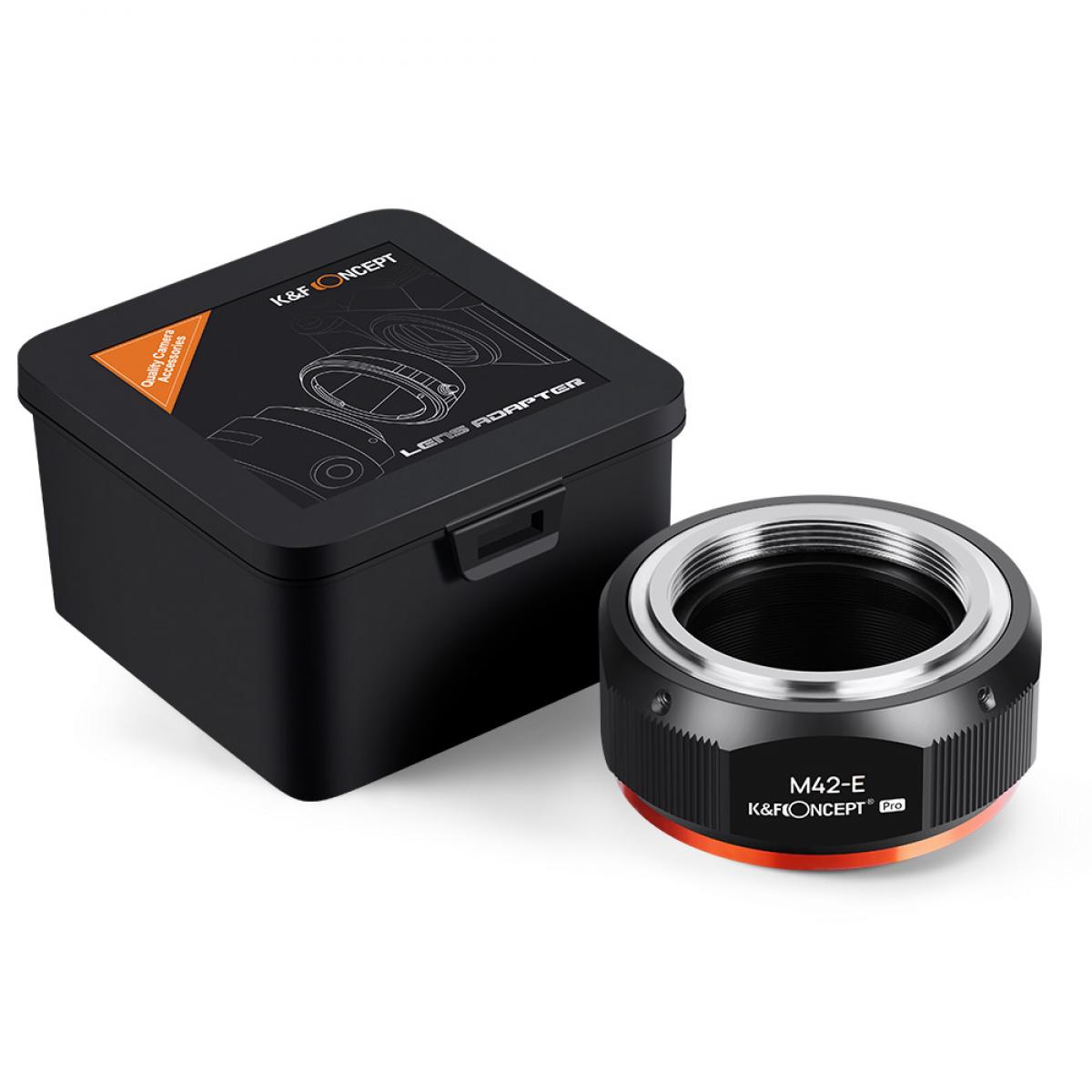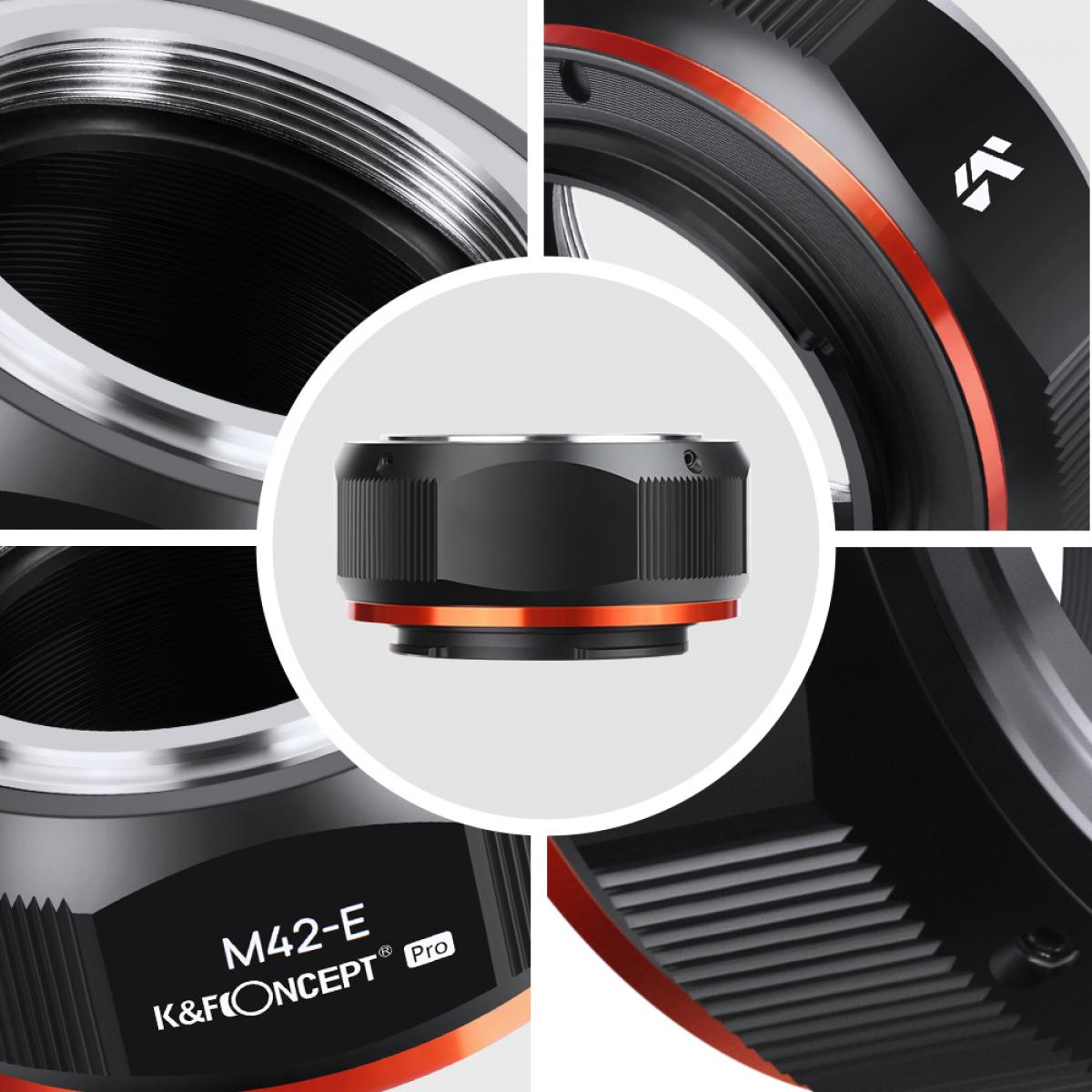 All Reviews
Image

All Star

5 Star

4 Star

3 Star

2 Star

1 Star
Black Friday Bliss
I've been Black Friday shopping for years, but this website has blown me away! The Black Friday deals are unbeatable, and the user-friendly experience makes it a breeze to find and purchase the best products. Highly recommended!
21/11/2023
game-changing
Wow, the Black Friday discounts here are a game-changer! I couldn't resist the amazing deals, and now I have all the products I've been wanting at a fraction of the cost. Black Friday shopping couldn't be any better!
20/11/2023
Black Friday Deals-Early Birds Score
I purchased goods in advance on this website during Black Friday this year, and the prices were much lower. I will introduce my friends to buy them.
20/11/2023
good price
Black Friday shopping has never been this good! The prices on this site are jaw-dropping, and the selection is fantastic. I snagged some incredible deals, and I'm thrilled with my purchases!
19/11/2023
Build quality is amazing.
The build quality, materials, attention to detail and overall look and feel is amazing.All metal construction. The mounts are well machined with no play whatsoever. The metal locking button has just the right amount of resistance. The Canon flange has retaining springs to alleviate any play that might be in the connection, the inside of the barrel has been painted matte black to reduce any internal reflections.

Overall, a great product at an amazing price.
15/11/2023
Perfect
It's well built, looks professional and doesn't affect focus.
13/11/2023
Good
The product is good quality fits well and it's my second time l purchased from this brand
13/11/2023
Ideal alternative to expensive lenses.
I ca now use my current lens on my new camera, without forking out hundreds for a new lens. Brill!
10/11/2023
Good item
Fast delivered ( 1 day in advance ) but...Item sold for £30 and you receive an used item....
Full of scratches...
Updated
The seller sent me the replacement
Good quality and fits perfectly
04/11/2023
These images belong to K&F Concept end users.
How do you find the right K&F lens adapter?