12X50 Monocular Telescope with Smartphone Adapter, Anti-fog Bak-4 Prism for Bird Watching Hunting Camping Travelling
Brand:

K&F Concept

K&F Concept 12X50 Monocular Telescope with Smartphone Adapter, IP68 Waterproof Anti-fog Bak-4 Prism Monocular Scope for Bird Watching Hunting Camping Travelling Wildlife Scenery

KF33.008

SKU:

KF33.008

32.99

https://www.kentfaith.co.uk/KF33.008_12-x-50-monocular-bak-4-waterproof-for-outdoor-travel-watching
Features
• Professional Powerful Monocular: Large Field of View,with 50mm objective lens diameter, it has high magnification 12X, 80 Feet field of view at 1000 yards, provides wide field of view.
• HD: Fully Coated BAK-4 Prisms: Bak-4 prisms provides high-resolution images with extremely accurate color reproduction, ensuring superior light 99.5% transmission and brightness. Multi-coated lens provide an even higher light transmittance across the entire visible light spectrum.
• Compact Binoculars: The two-way focusing wheel can quickly adjust the center and surrounding parts of the picture to the overall high-definition state to avoid partial blurring of the picture. The right eyeglasses have a diopter adjustment ring. When there is a difference in vision between the two eyes, you can rotate the right eyepiece adjustment ring to let the eyes see a consistent view. The one-piece eye mask makes it easy to apply to both normal vision and myopia.
• High Quality: Made of high quality rubber; the surface is designed with a fine matte texture, which is effective against slip and sweat. It will take you to into a clear and bright world in which you can appreciate fantastic landscape.
• IP68 Waterproof and Fogproof: It prevents moisture, dust, and debris from getting inside the monocular. High level IP68 is designed to inhibit internal fogging, widely practical for any weather and any environment.
Frequently Bought Together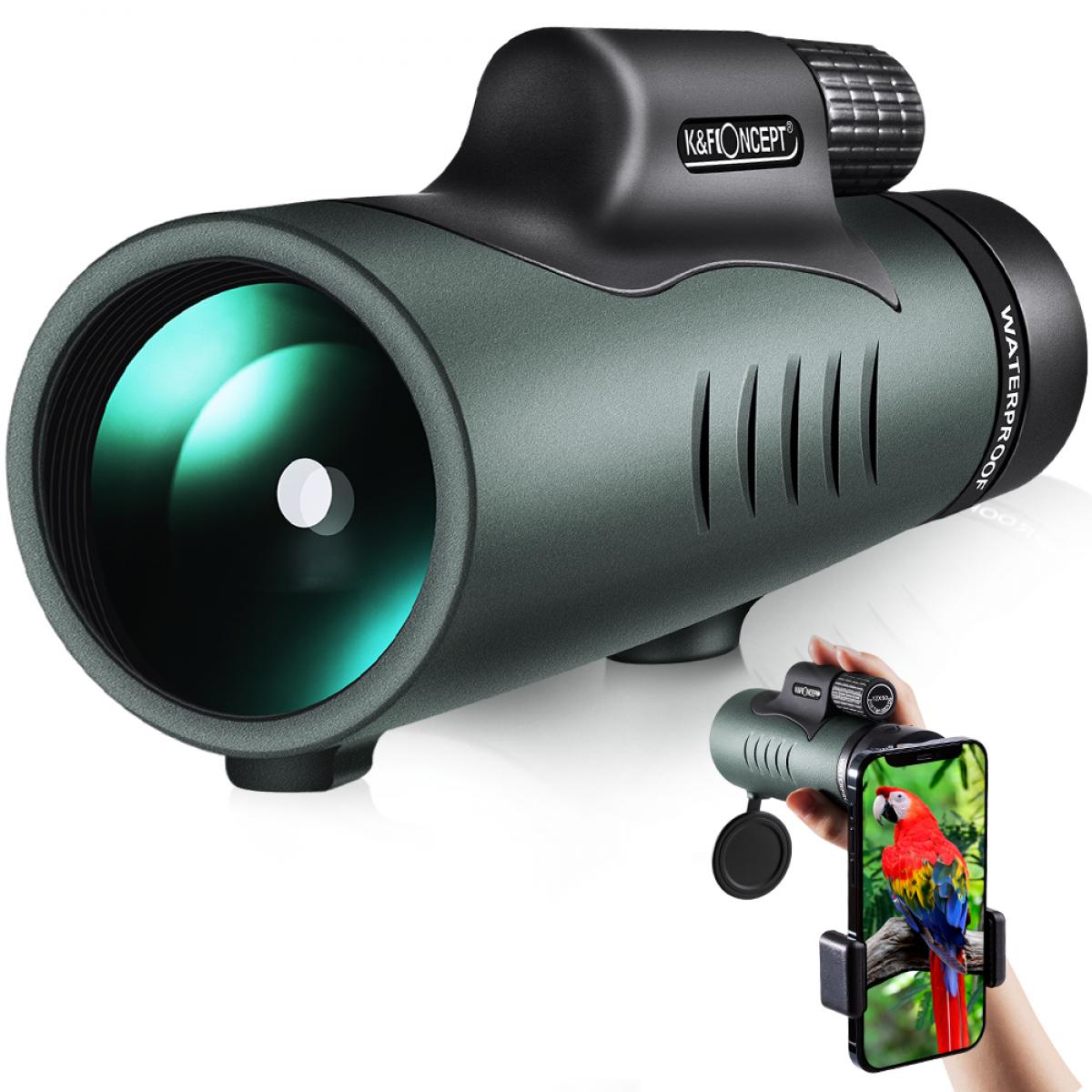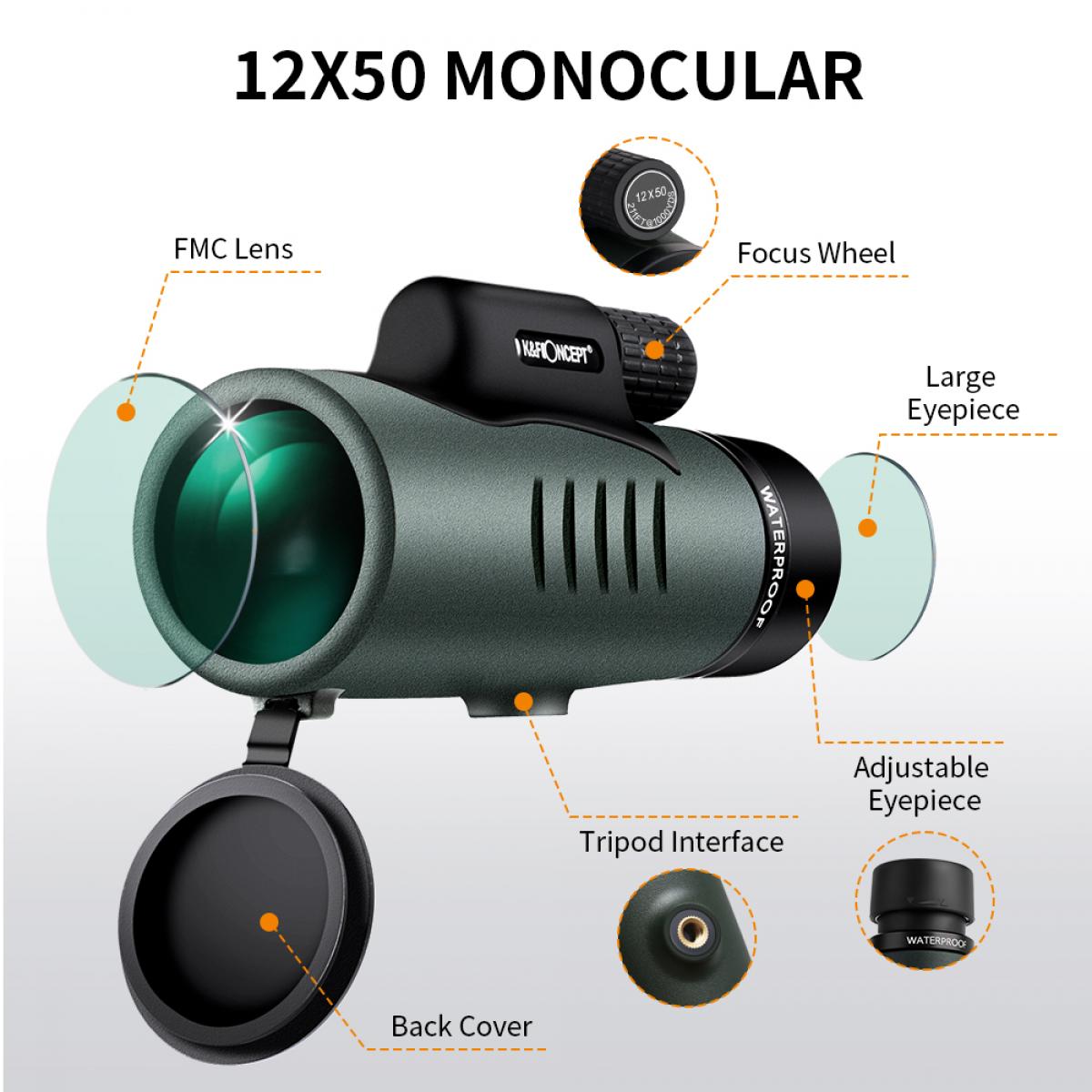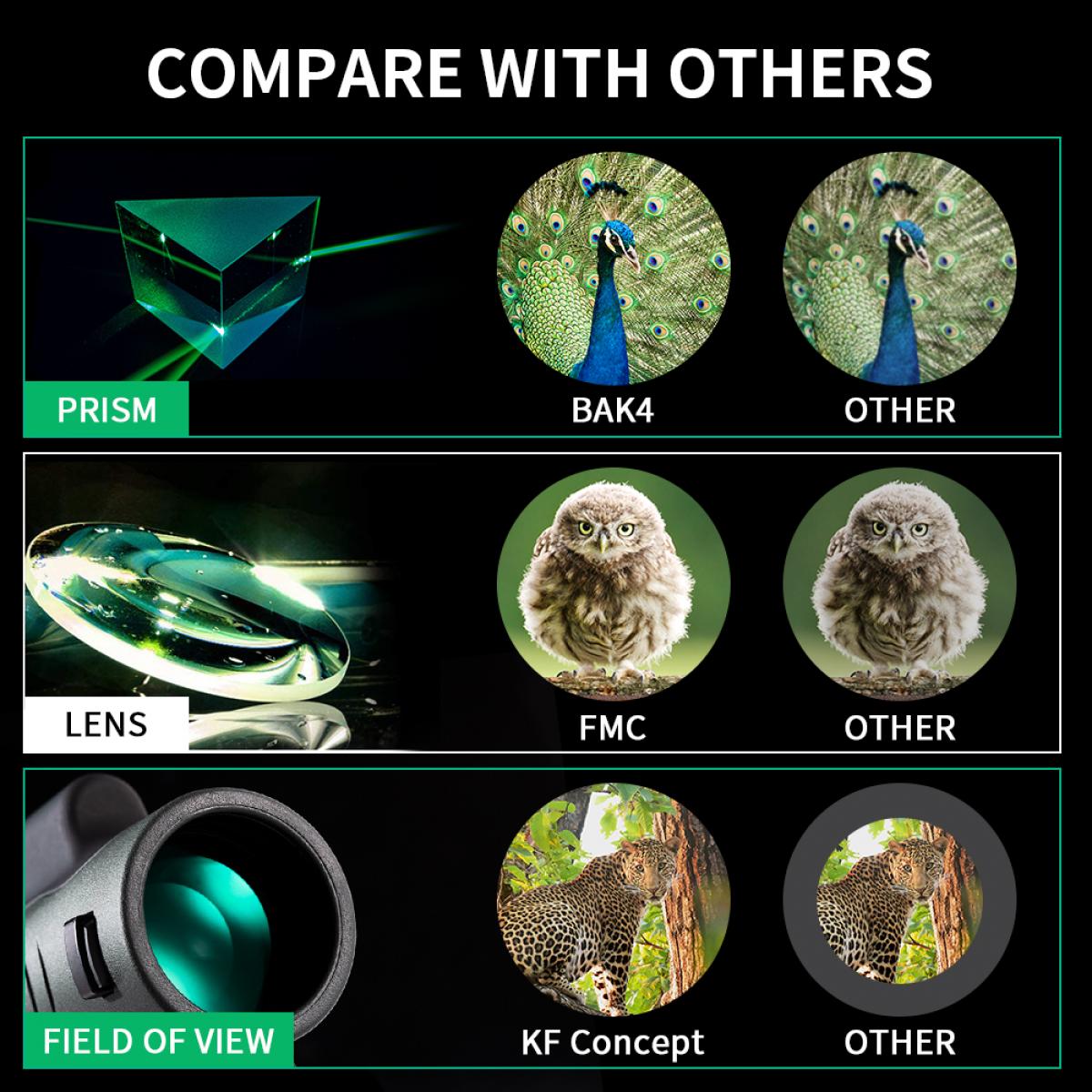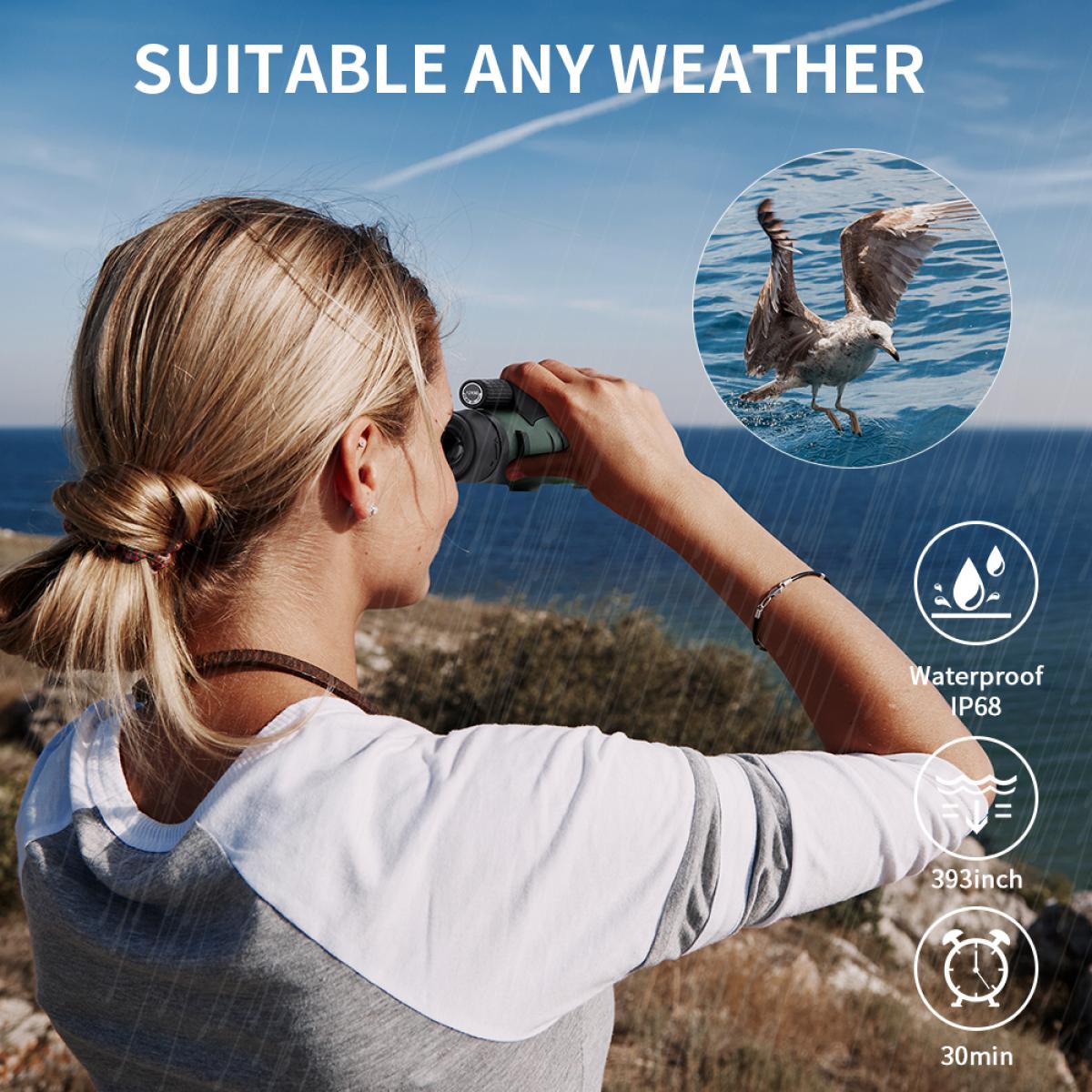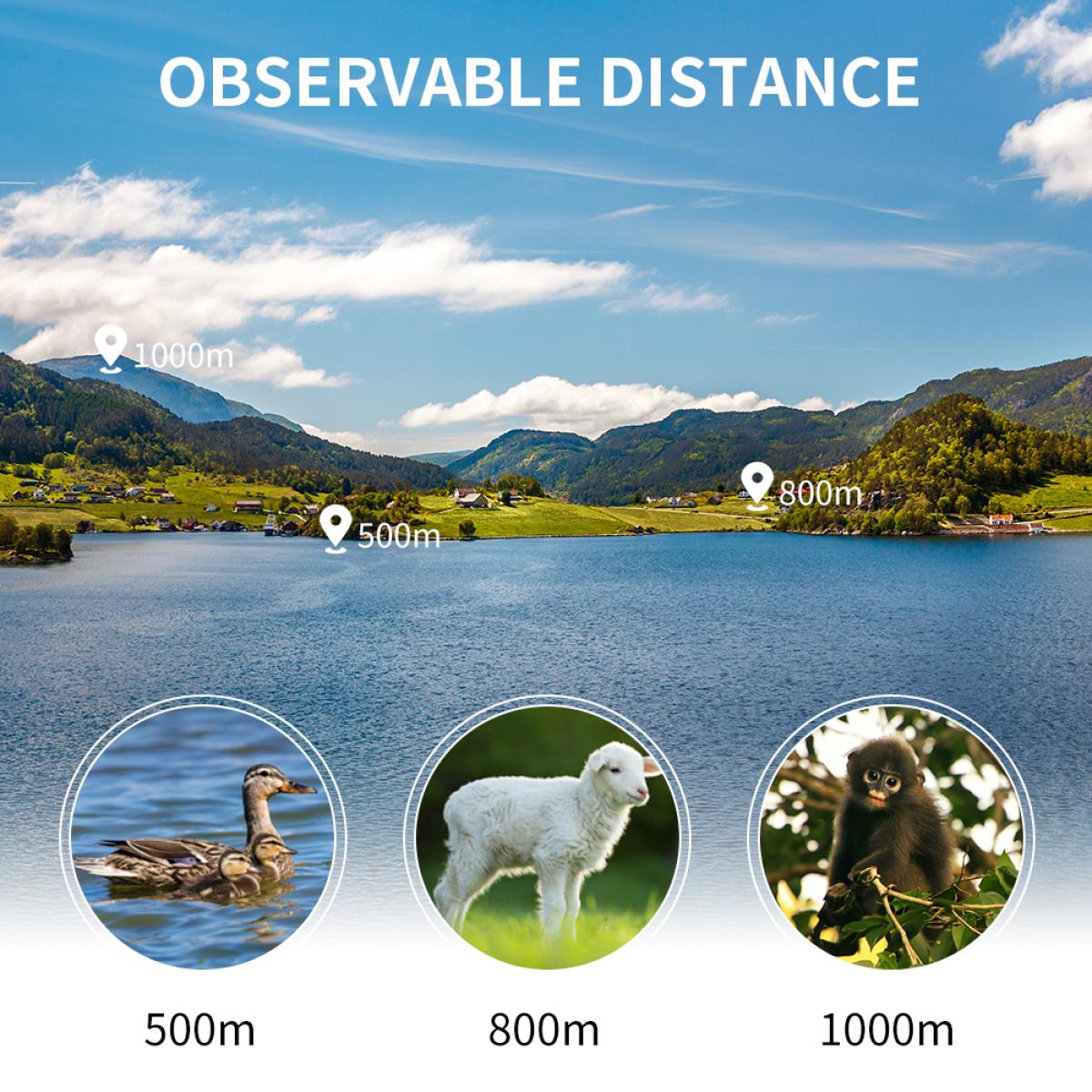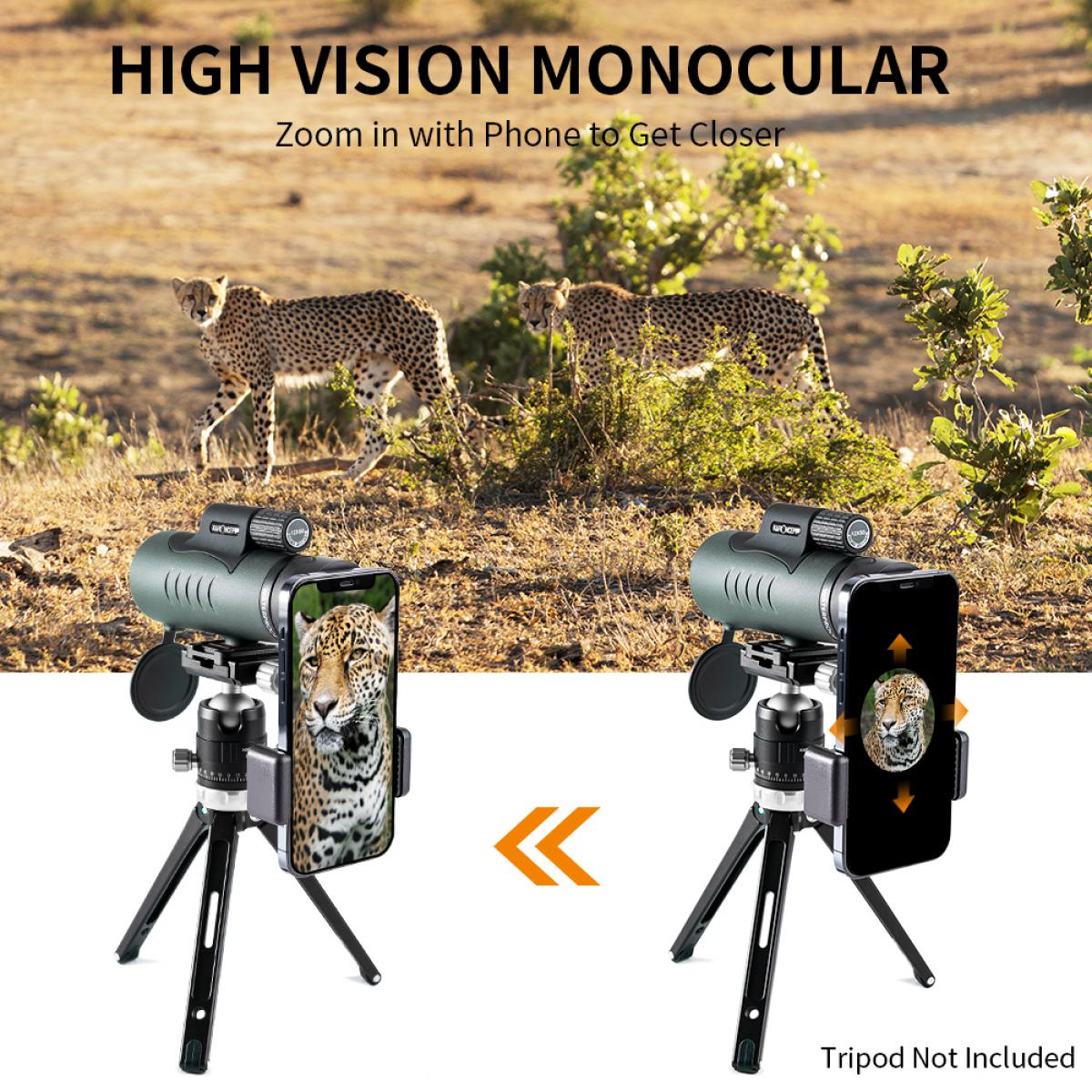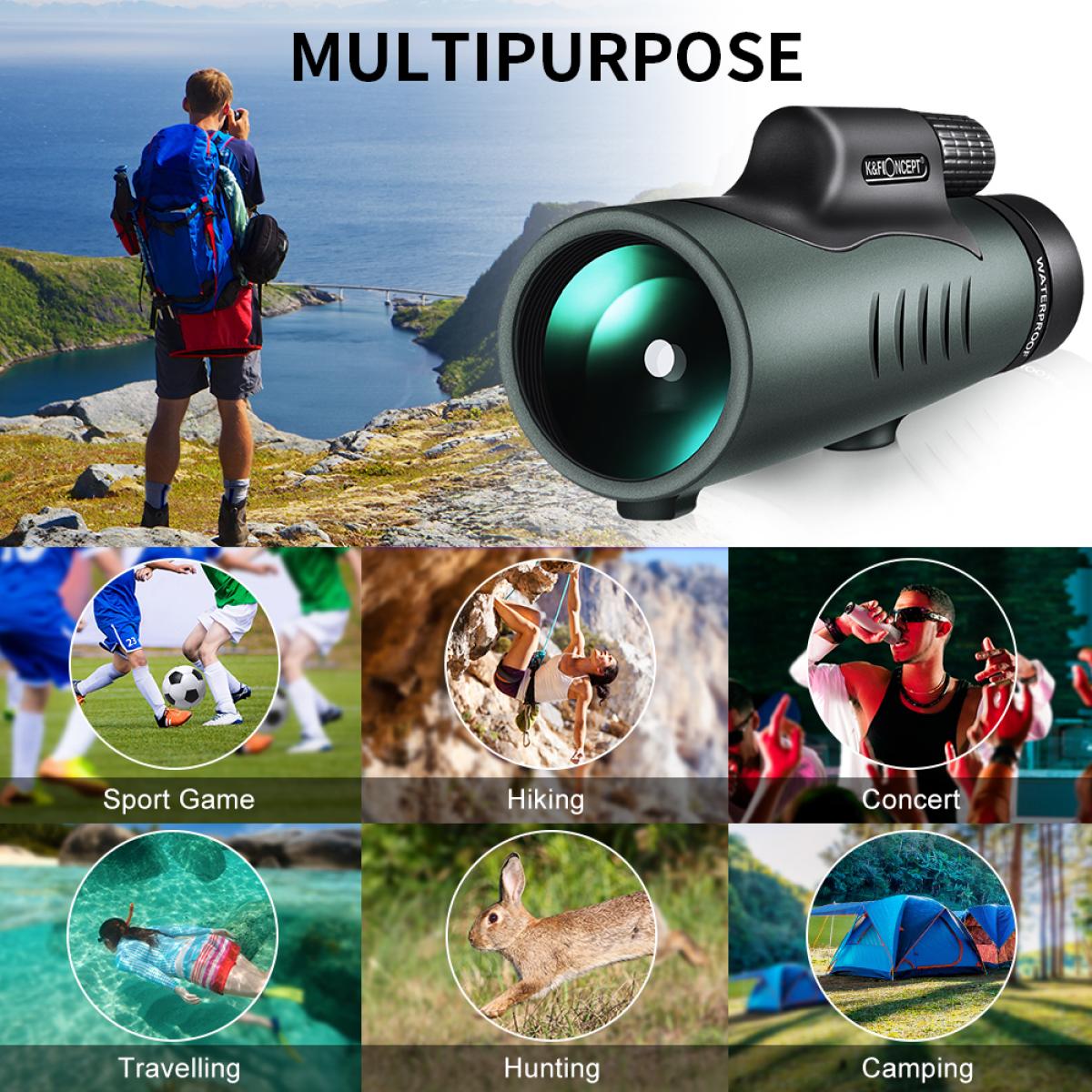 Easy to hold and lightweight enough to be carried in a trouser pocket. Good bit of kit that we use whilst out walking.

Optical clarity is excellent.

it is excellent whilst route planning and in good light we can see for miles with amazing clarity
22/06/2021
Sturdy product
Father's Day present, dad really pleased!Sturdy product, heavy but not overly so. Great to attach to phone. Pouch and strap are good. Handy that the cap stays attached so you don't have to put it away etcExcellent view and easy to use.Good product, arrived when it said, happy customer!
20/06/2021
Awesome product
Easy grip and a decent size with all round good quality
12/05/2021
Excellent monocular,phone holder useless for the larger smart phone.
This is the best monocular I've used so far and would recommend its use all round. Problem was the smartphone attachment is useless for a Samsung Galaxy S20 and will be for any phone of that size which I should imagine is quite a few! It's a shame as I really wanted to see how it would work. Certainly keeping the monocular though as it's really very good for what I want it for ie. bird watching,country walks.etcNice carrying case which is useful as it has a shoulder strap but forget the instructions as they are for binoculars. Easy to use so you don't need them anyway.
25/04/2021
These images belong to K&F Concept end users.
There are no faqs for this product.