82mm 2 in 1 Filter Kit MCUV+CPL Filters, HD/Waterproof/Scratch-resistant/Anti-reflection, with Upper and Lower Metal Lens Caps & Storage Bag
£46.99
£89.99
47% OFF
Inclusive of VAT
&FREE Shipping to United Kingdom,Ireland
K&F Concept MCUV+CPL Filters feature 28 layers of green anti-reflective nano-coating, made of optical glass, HD, waterproof, scratch-resistant, oil-resistant.

SKU.1666

SKU:

SKU.1666

46.99

https://www.kentfaith.co.uk/SKU.1666_82mm-two-piece-filter-mcuv-cpl-hd-waterproof-scratch-resistant-anti-reflection-green-film-with-upper-and-lower-metal-lens-caps-with-storage-bag
Features
* 【K&F Concept 2 in1 Filter Kit】 Consists of Nano-X polarising filter (CPL filter), MC UV filter, two metal lens caps and storage bag, K&F Concept filter kit makes your photographic journey easier and more comfortable
* 【Features】 Polarising filter (CPL filter) and MC UV filter with 28 layers of green anti-reflective nano-coating, made of optical glass, HD, waterproof, scratch-resistant, oil-resistant; the surface of the frame is equipped with CNC precision engraving with non-slip teeth for precise filter adjustment, CPL filter frame thickness 5 mm/0.2 inch, UV filter frame thickness 3 mm/0.13 inch, ultra-thin Frame design prevents darkness. Corners when using wide-angle lenses
* 【CPL Functions】Polarising filter (CPL filter) eliminates non-glass reflections, water reflections, increases saturation, gives the image a blue sky and white cloud layers, and does not affect the sharpness of the image in the telephoto area for high-resolution images
* 【UV Functions】UV filter protects the lens from damage and absorbs UV rays. The multi-layer coating allows the light to pass through without changing the direction of light, without affecting the image sharpness in the telephoto area and with high-resolution images. Light transmission up to 99.6%
* 【Metal Lens Cap】Equipped with top and bottom metal lens cap made of aviation-grade aluminium alloy for effective protection of filter and lens; with a storage bag for storing and protecting the filter on the go
Shipping
&FREE Shipping to United Kingdom,Ireland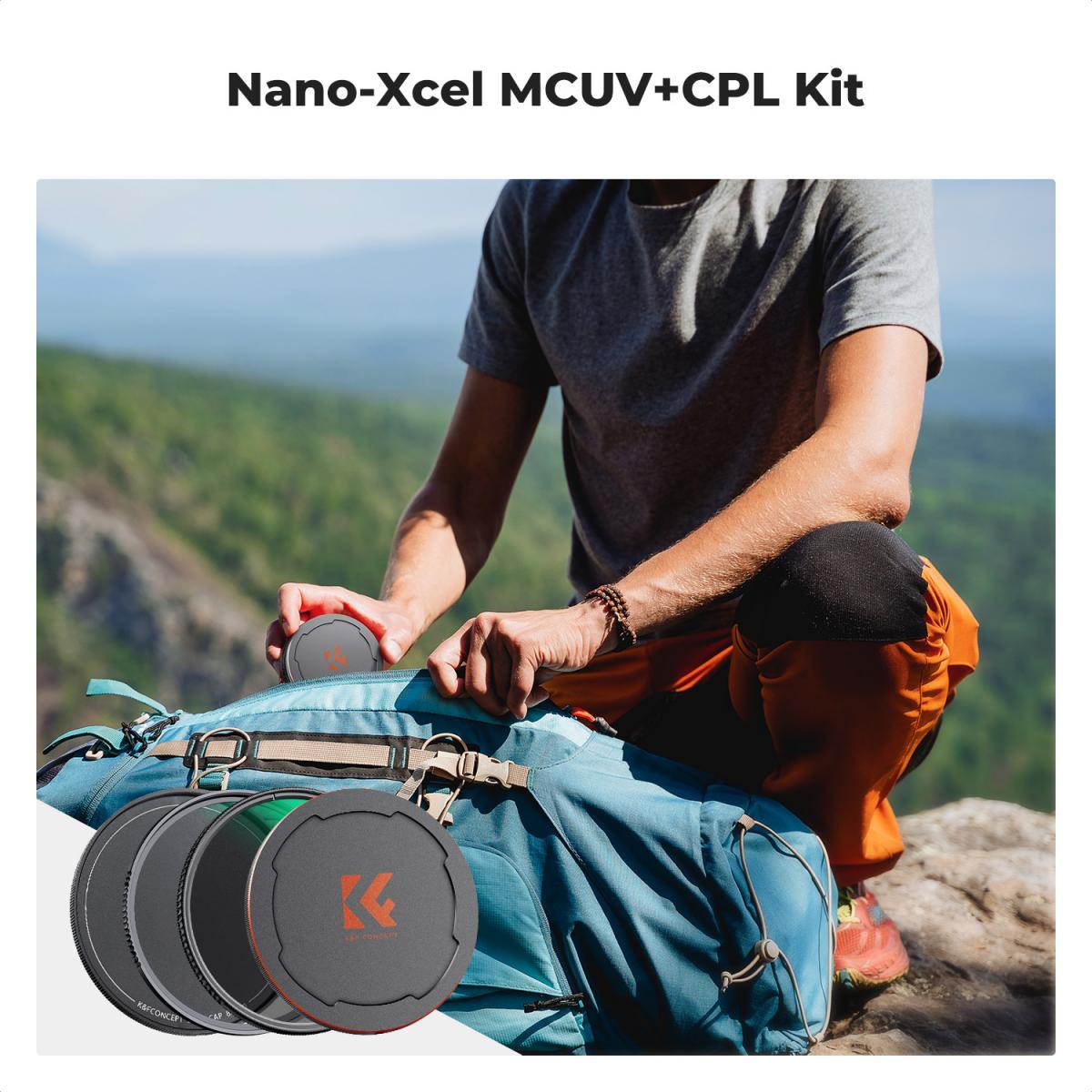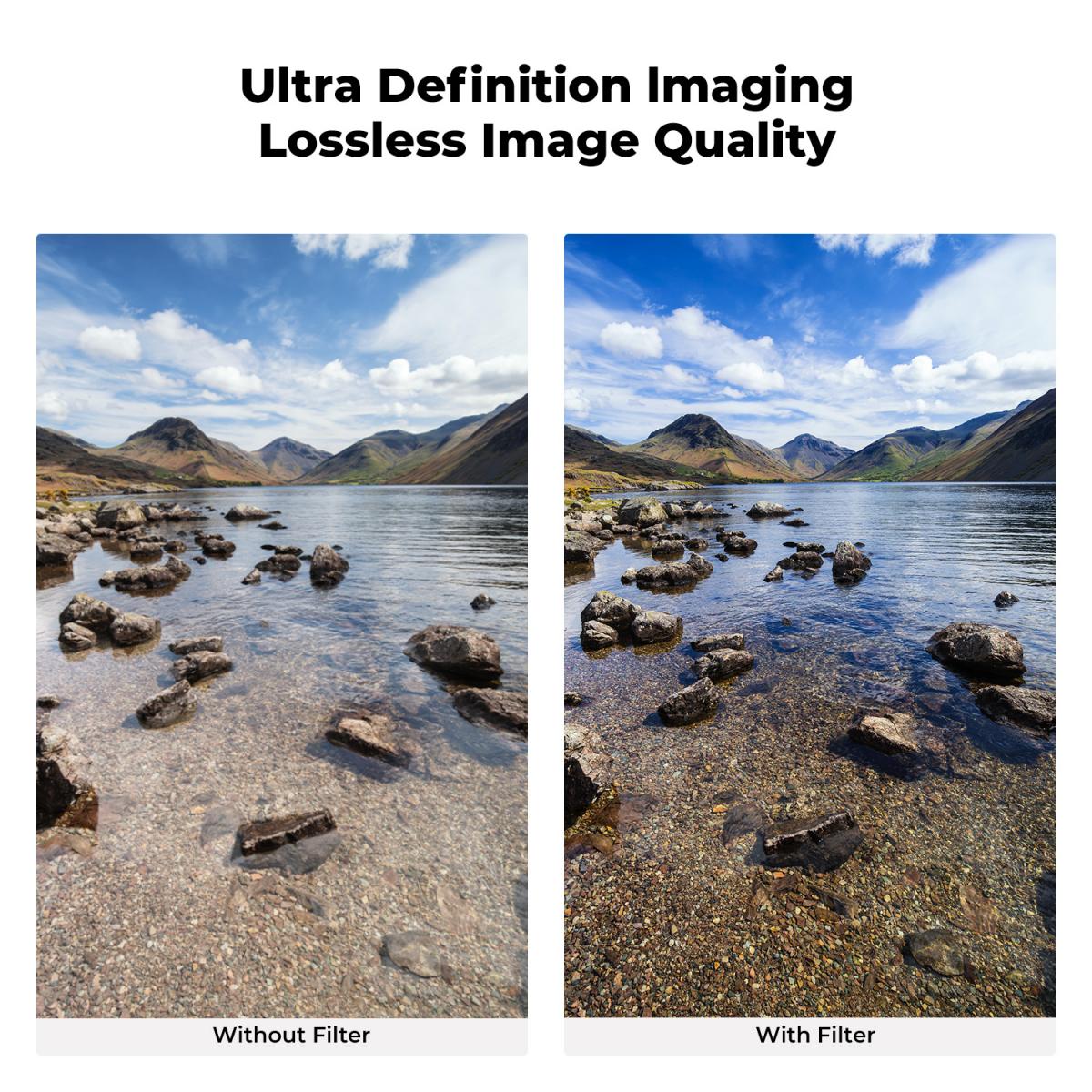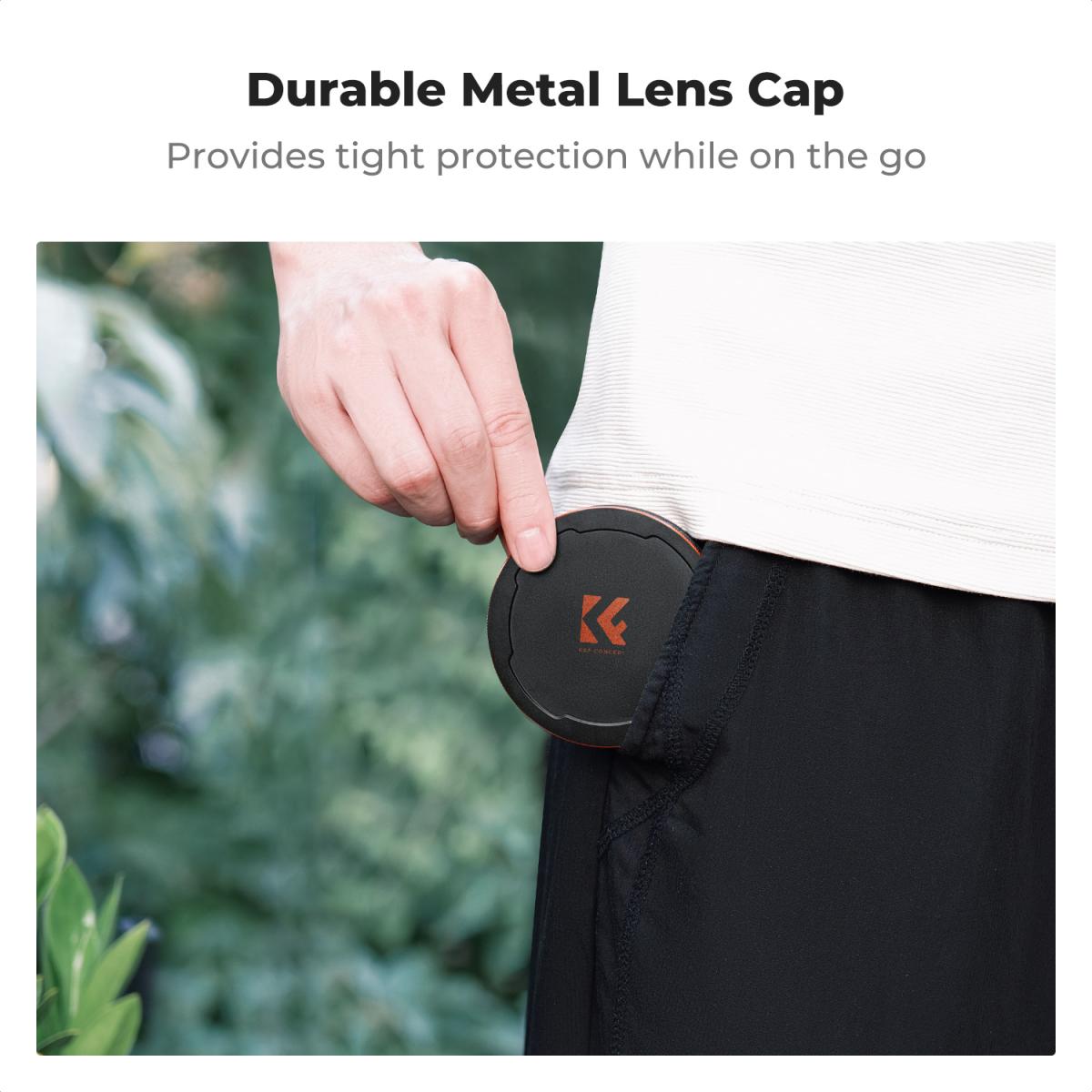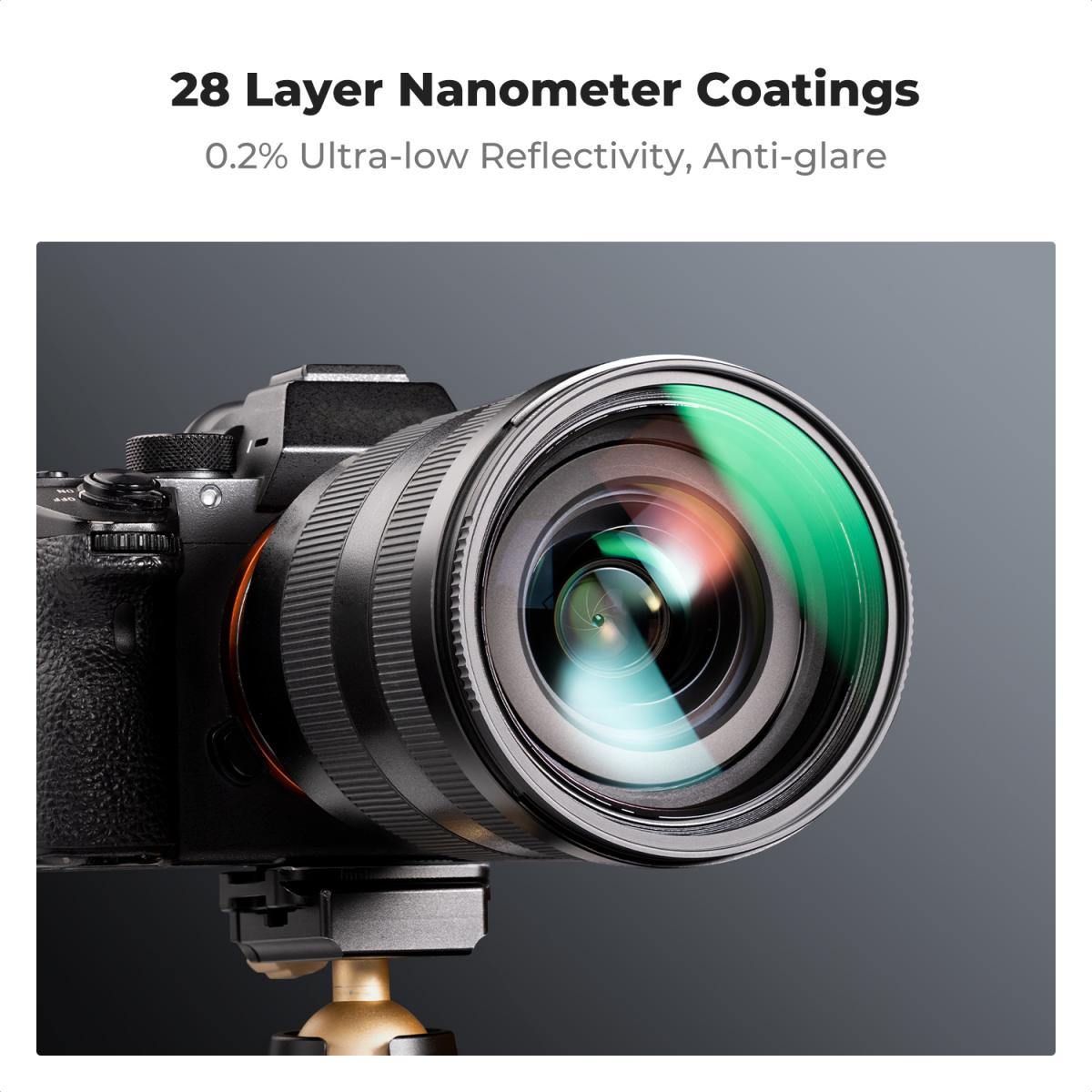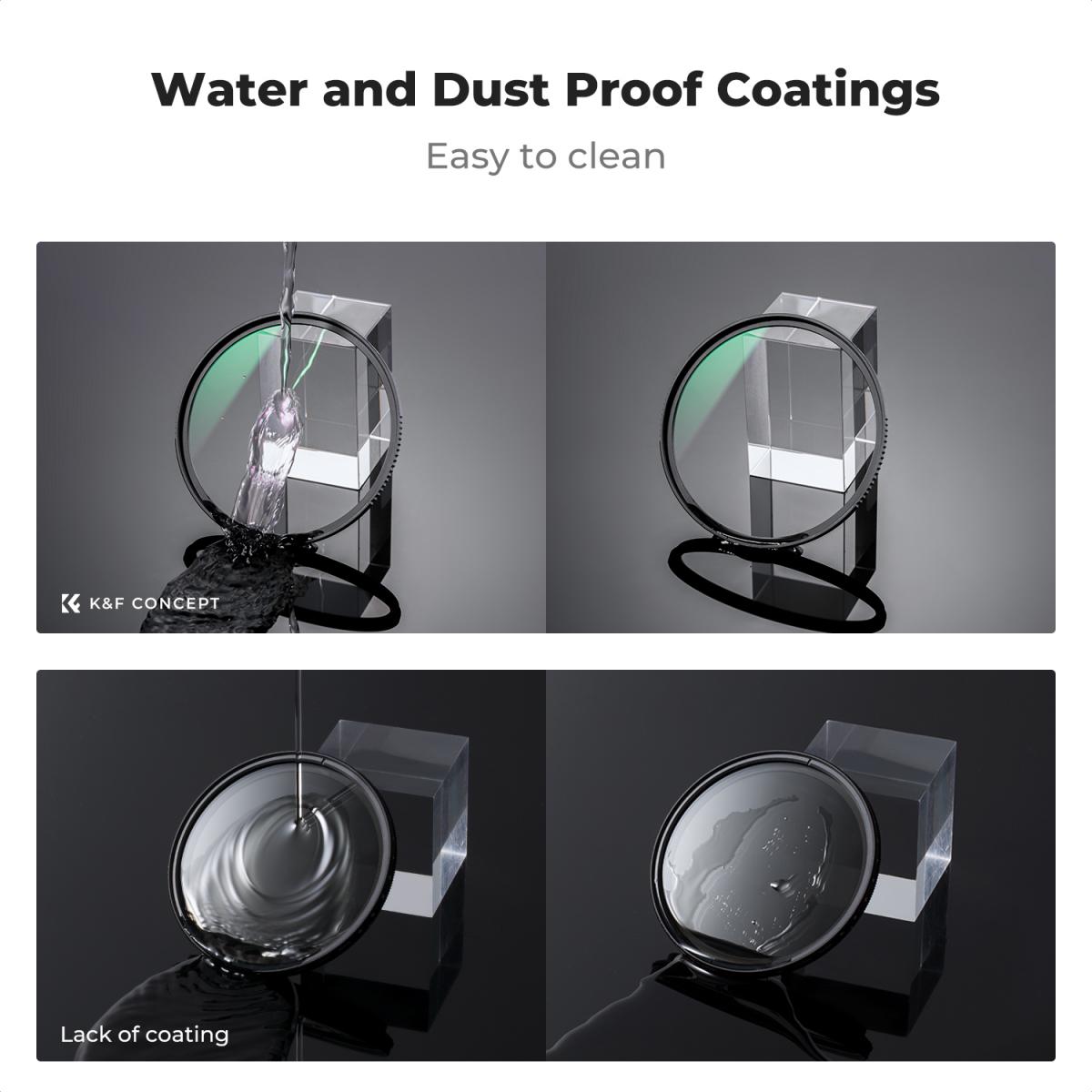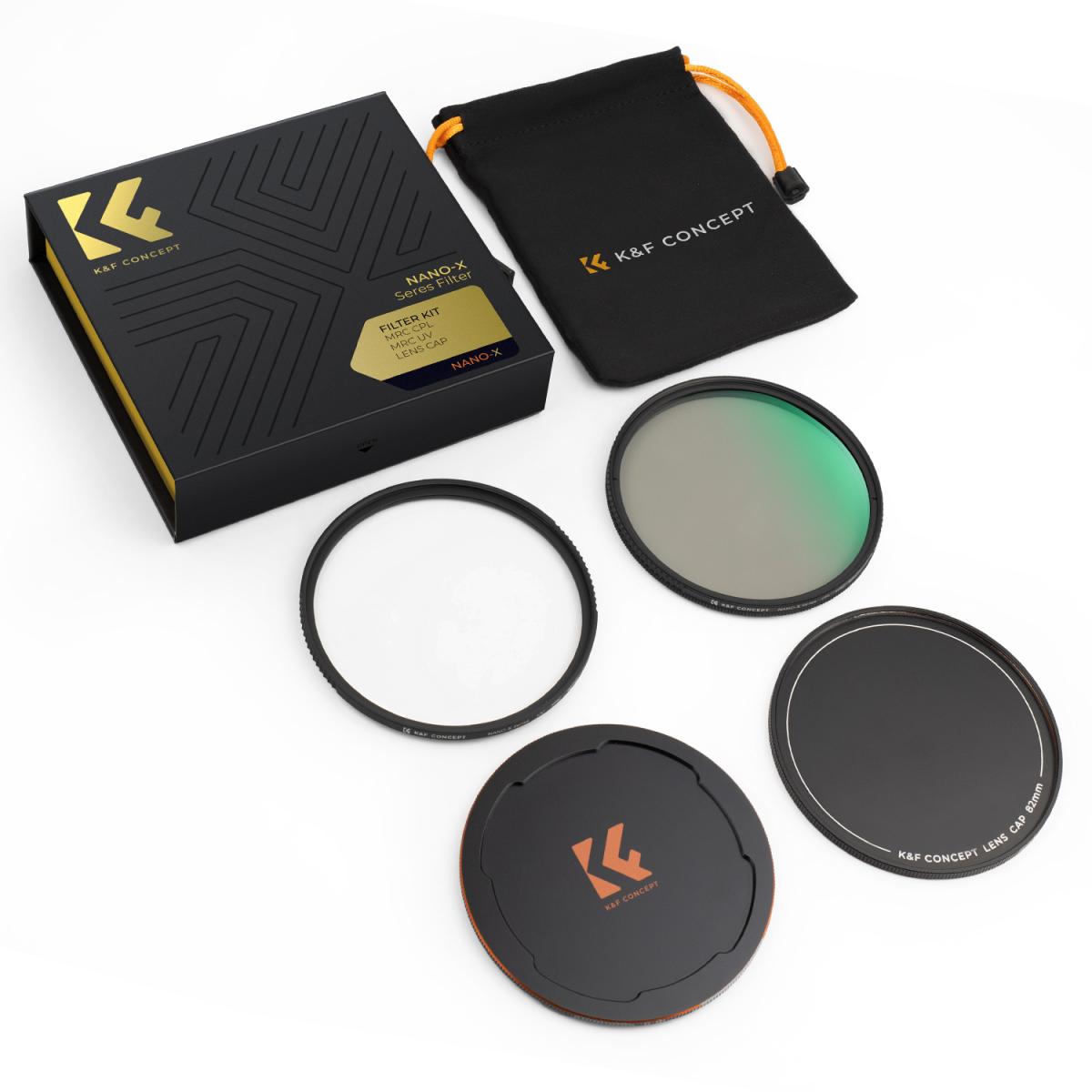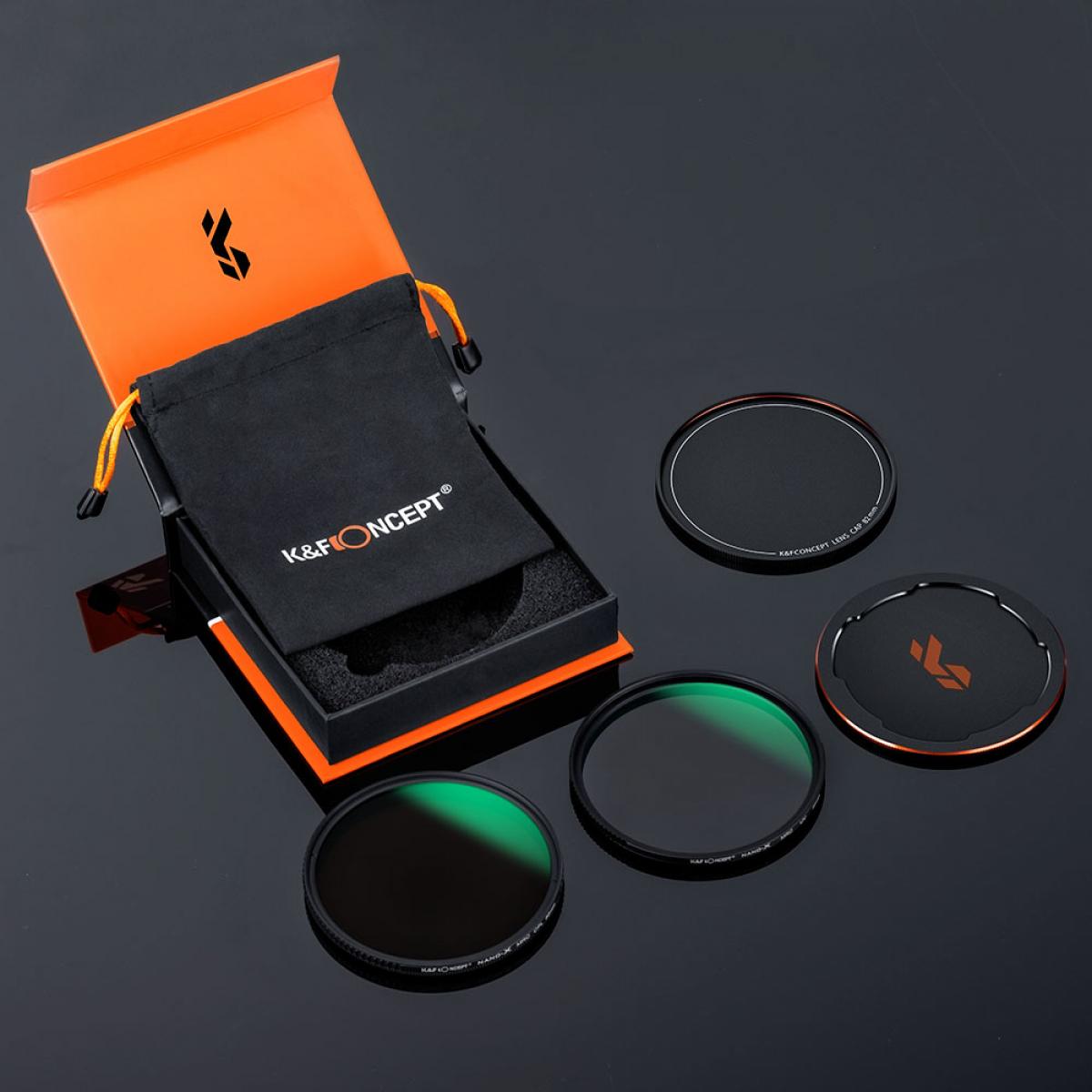 Rating

22 reviews.

38 reviews.

23 reviews.

20 reviews.

3 reviews.
Price

£89.99

£46.99

£159.99

£73.99

£129.99

£64.99

£70.99

£47.79

£66.00

£54.99

Model
SKU.1666
SKU.1627
SKU.1636
SKU1553
SKU1540

Filter Material

Japanese AGC Glass
Japanese AGC Glass
Japanese AGC Glass
Japanese AGC Glass
Japanese AGC Glass

Multi-Coating

28
28
28
24
24

waterproof

√
√
√
√
√

scratch-resistant

√
√
√
/
/

HD

√
√
√
√
√

Screen

Nano-X series
Nano-X series
Nano-X series
Nano-D series
Nano-D series

zoom range

All Scenes
All Scenes
Video Shooting/Landscape Photograhy
Video Shooting/Landscape Photograhy
Landscape Photograhy
A good set of flters
The presentation of this set is top notch. It comes in a nice box and the filters are inside a cloth bag. Very slick presentation.

We have actual glass in the filters and whatever coating they have used is quite good a reducing any glare. I don't use UV filters much but it will provide some nice protection for your lenses. The CPL works quite well. I was doing overhead shots in a table and the issue I was having was that the lighting I was using was causing a lot of glare on the table. Using the CPL I was able to reduce the glare enough to get some nice shots.

The screw on caps are nice but honestly I would have preferred if they were magnetic. That being said the screw on caps work fine and will provide a ton of protection for your glass underneath.
11/10/2021
Excellent
Excellent, high quality filters.
26/12/2021
Excellent value for money!
So first of all the great thing about these filters: they are simply EXCELLENT !!! Almost no colorimetric drift, no loss of sharpness, no aberration.
22/10/2021
Top
Very good inexpensive filter
22/10/2021
Filters K&F
The filters work fine.
21/10/2021
A
The filters can be screwed together. However, each filter is in its own filter box for transport.
A
Works great. The filter is screwed on and the lens cap can be clamped directly to the front of the filter, as you do directly on the lens. Everything very precisely fitting and of high quality.
A
The housings are not marked on the outside. Just the filters themselves.
how to check your lens size
How to remove CPL filter from a lens
Gimbal Stabilizers
Product
0.2%
Filter
Filter Material
Japanese AGC Glass
Multi-Coating
28
waterproof
√
scratch-resistant
√
HD
√
Microscope
Screen
Nano-X series
zoom range
All Scenes
Resolution
Protect Lens / Remove Glare / Enhance Color &