Square Filter Holder System Pro Kit (Filter Holder + 95mm Circular Polarizer + Square ND1000 Filter + ND8 + ND64 + 4 Filter Adapter Rings) for Camera Lens
£265.99
£1,063.99
75% OFF
VAT free
New customer gift package
FREE Shipping to United Kingdom,Ireland,India,gibraltar,
malta,cyprus,South Africa,
CaymanIslands
Free Shipping. 30 days return without reason. Nano X series 100mm system, Pro Square Filter System,67mm 72mm 77mm 82mm adapter rings. K&F Concept Pro Square Filter System was awarded the iF DESIGN AWARD!

SKU.1877

SKU:

SKU.1877

265.99

https://www.kentfaith.co.uk/SKU.1877_100mm-pro-square-filter-system-cpl-nd8-nd64-nd1000-filter-67mm-72mm-77mm-82mm-adapter-rings
Features
* The K&F Concept Pro Square Filter System won the iF Design Award and the Red Dot Design Award.
* Ultra-diameter ultra-thin: The bracket is 12mm thick and has a 91mm transparent opening. Effectively reduces the possibility of vignetting when using ultra-wide-angle lenses.
* Easy to take out, no light leakage: Two square filters can be stacked in one holder, and the CPL will rise when the filter holder cover is lifted.
* Everything you need to get started, including a 95mm CPL and a set of 4 adapter rings 67, 72, 77,82mm diameter.
* Nano-coating: ND8 (3rd grade), ND64 (6th grade) and ND1000 (10th grade) 36-layer nano-coated optical glass. Offers 10 stops of light reduction, dustproof, waterproof, stain-proof, scratch-proof.
Previous
Next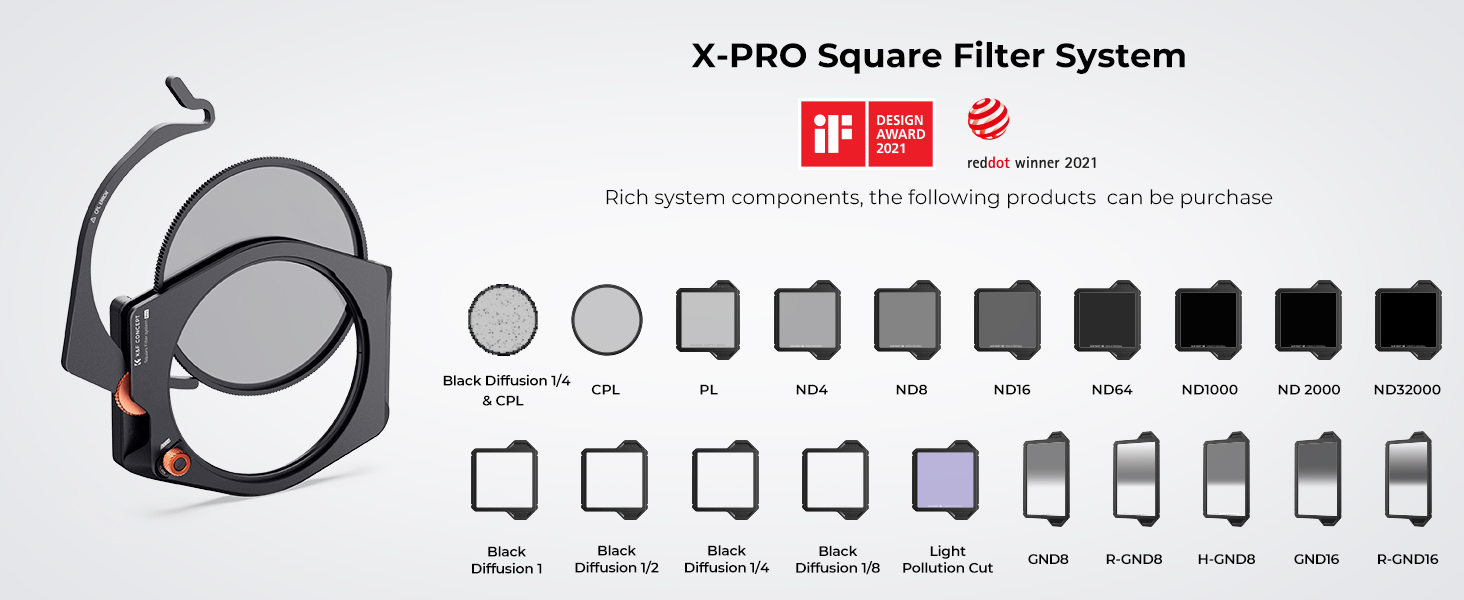 36 Layer Nanometer Coatings
Easy Cleaning
Wear-resistant Scratch-resistant
Ultra HD Image
Creativity Design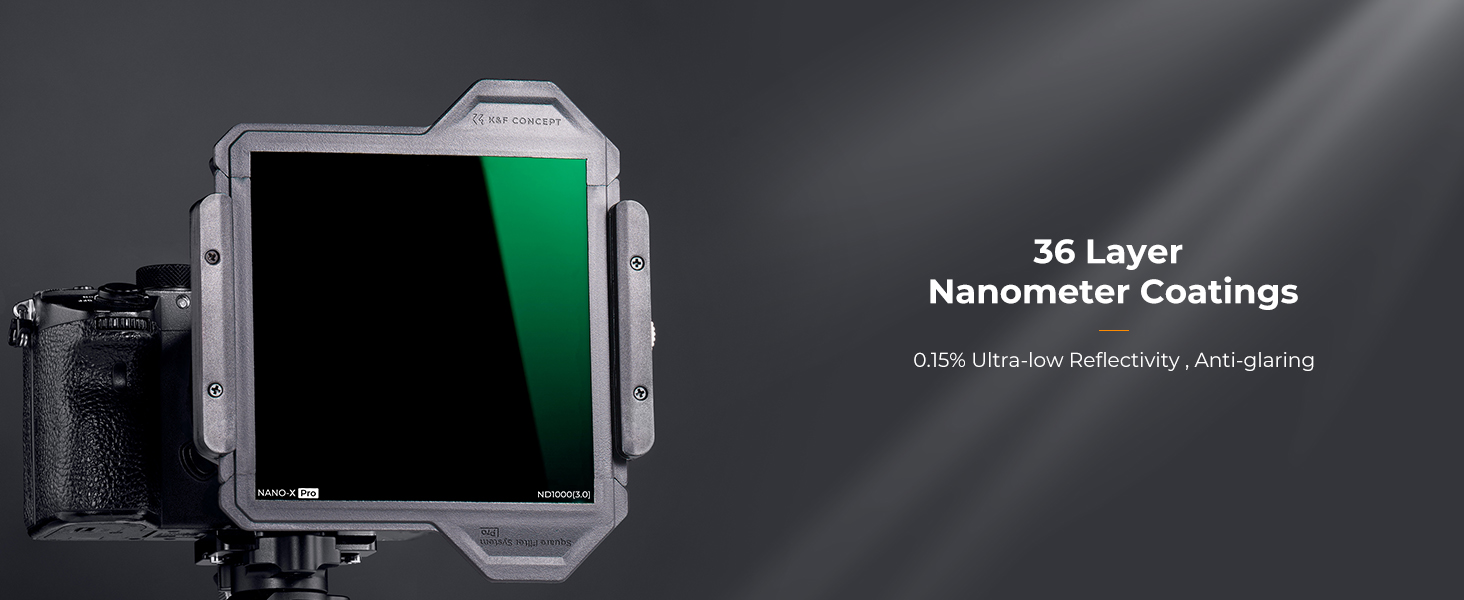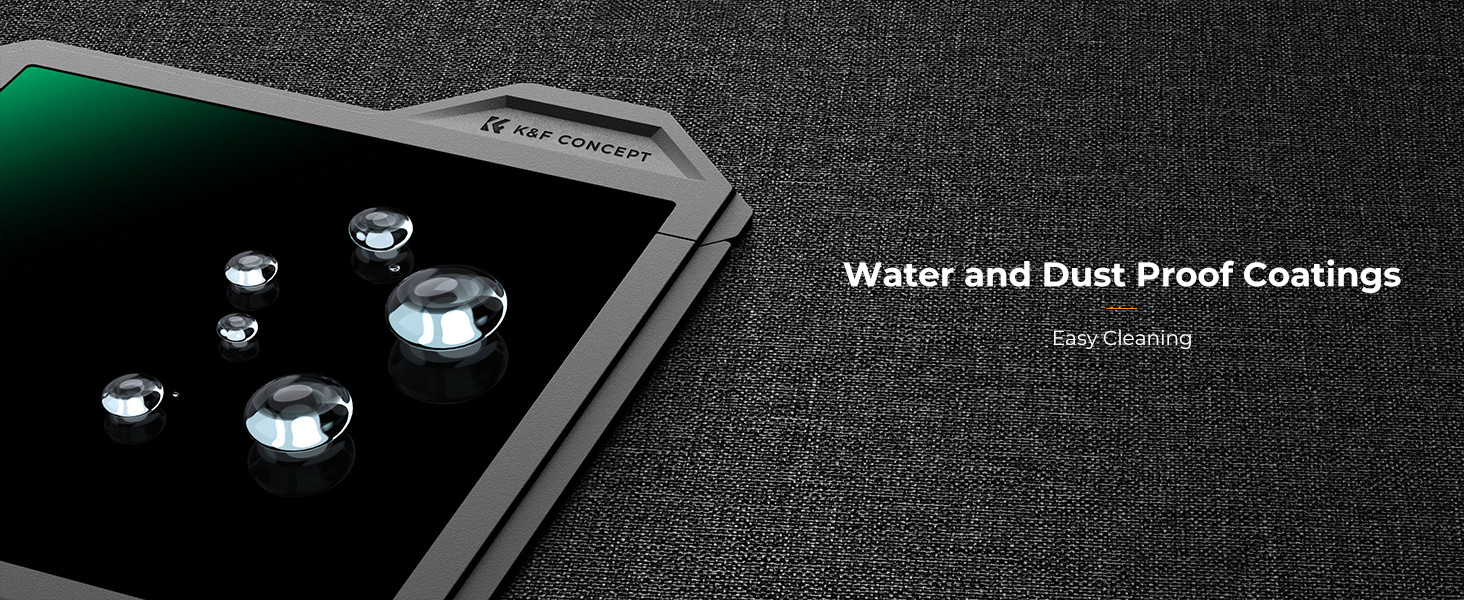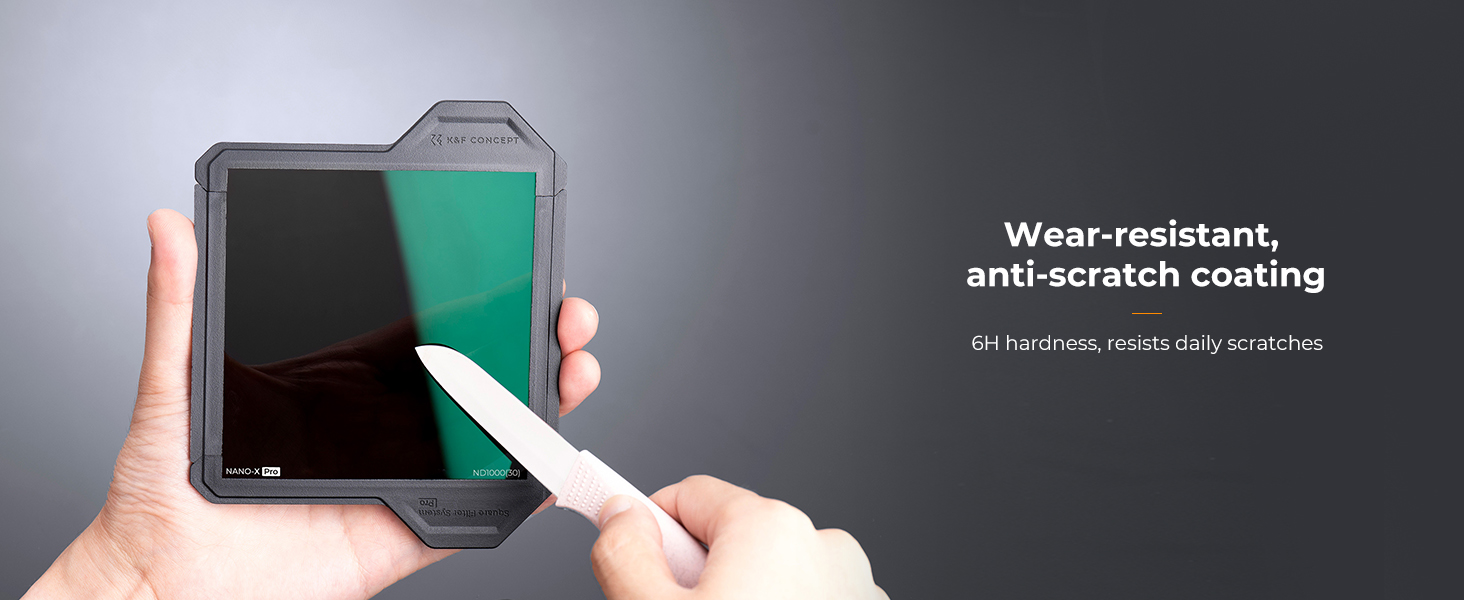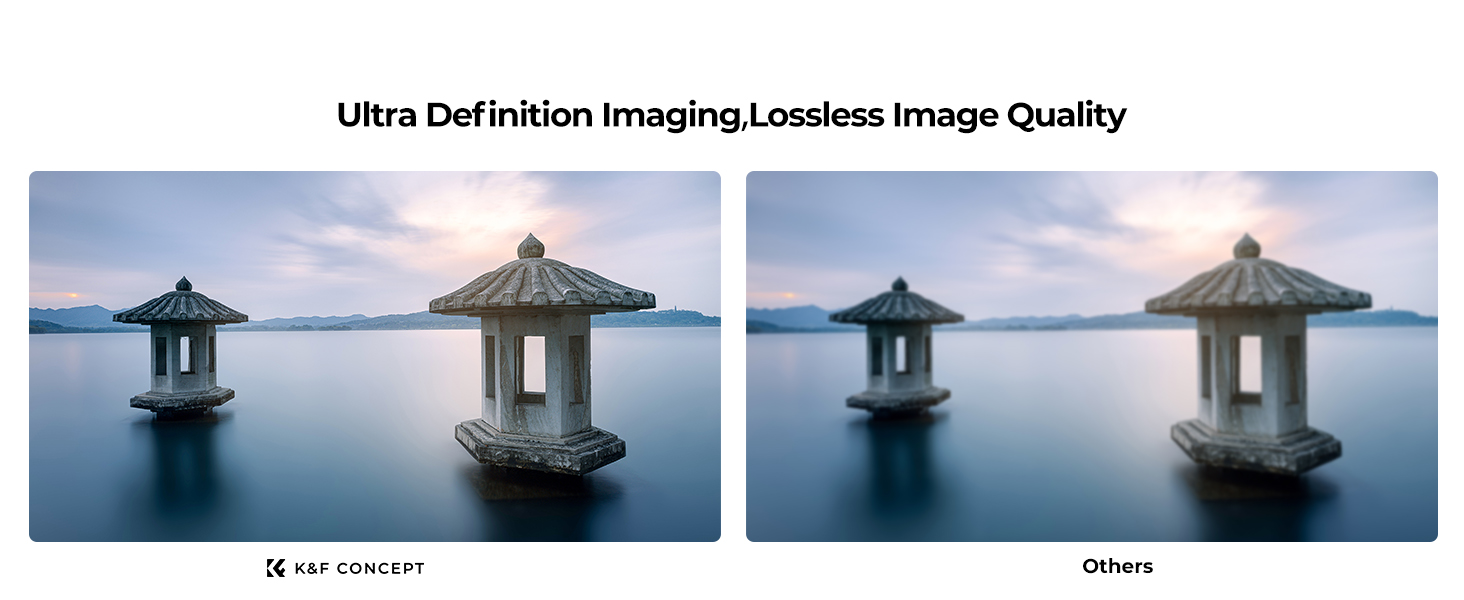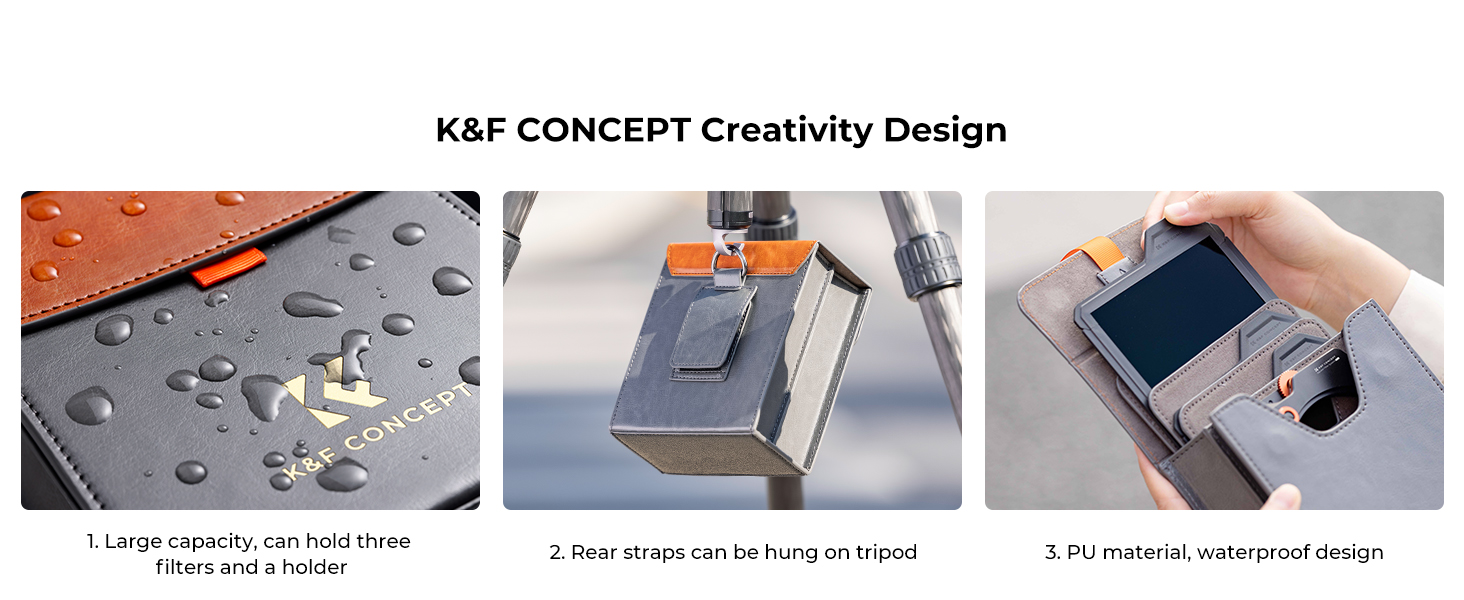 Previous
Next
Rating

234 reviews.

187 reviews.

190 reviews.

142 reviews.

169 reviews.
Price

£1,063.99

£265.99

£249.99
£145.99

£335.99

£83.99

£103.99
Model
SKU.1877
SKU.1808
SKU.1878
SKU.1601
SKU.1600

size

/
/
/
100mm/150mm

Function

Light Reduction Effect/Remove Glare
Light Reduction Effect/Remove Glare
Light Reduction Effect/Remove Glare
Light Reduction Effect
Light Reduction Effect

Recommended Scenes

Landscape Photography
Landscape Photography
Landscape Photography
Landscape Photography
Landscape Photography

Series

X-PRO series
X-PRO series
X-PRO series
X-series
X-series

Filter Material

Japanese AGC Glass
Japanese AGC Glass
Japanese AGC Glass
Japanese AGC Glass
Japanese AGC Glass

Multi-Coating

36
36
36
28
28

waterproof

√
√
√
√
√

scratch-resistant

√
√
√
√
√

HD

√
√
√
√
√
All Reviews
Image

All Star

5 Star

4 Star

3 Star

2 Star

1 Star
Super filter assembly or filter change
The system with the CPL filter assembly beats everything I have used so far. Putting on the bracket is also easy to do. The quality of the filters themselves leaves nothing to be desired. This is how filter photography is just fun!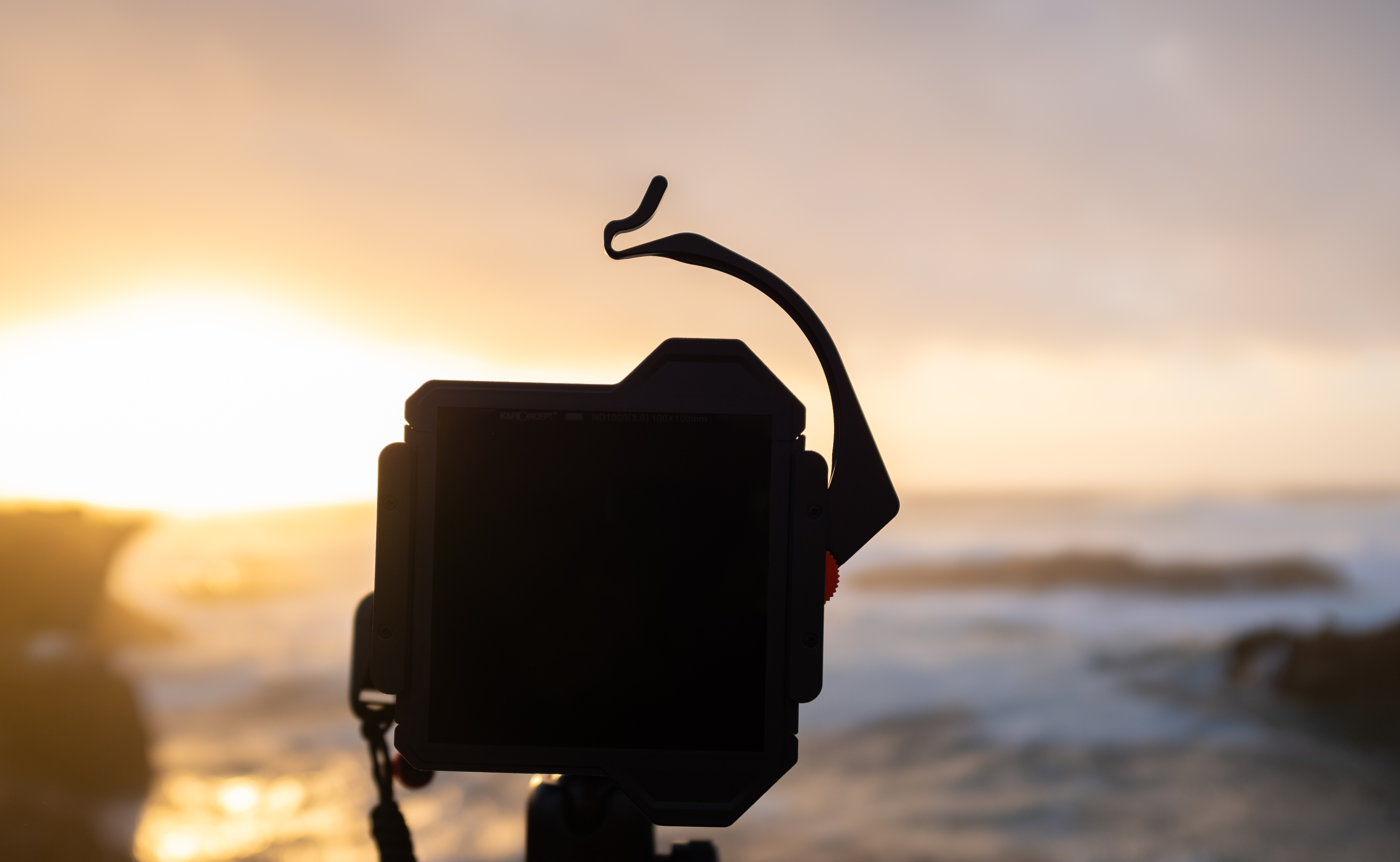 26/08/2023
Very satisfied
Very easy to use system. The picture quality is really good as far as I can tell. The polarizing filter works very well. Thanks to the adapter, the filter can be used on any lens. Have never regretted the purchase.
21/08/2023
Good and cheap
The filter does what it should, it extends the exposure time. A Vignettietierung or wrong color reproduction I could not determine so far. The packaging of the filters is very good and practical, some higher-priced filters can not do so well.
15/08/2023
GOOD for the money!!!
Great value for money!
14/08/2023
Price-performance top
Alles in allem ein gutes Produkt. Die Qualität wirkt gut!Alles ist aus Metall gefertigt und macht einen robusten Eindruck.Die Adapterringe verfügen nur über ein Gewinde, welchen ich auf mein Objektiv schrauben (in meinem Fall 49mm) kann. Möchte ich einen Polfilter, etc. montieren, muss ich erst den Schraubfilter und darauf dann den Adapter setzen.Was mir noch aufgefallen ist, dass der Adapterring sehr leichtgängig im Filterhalter sitzt. Ist quasi wie ein Lenkrad welches man problemlos mehrere runden drehen kann. Eine kleine Gummilippe (am Adapter oder am Halter) würde hier evtl.Trotzdem gutes Produkt!
31/07/2023
Quality kit for a very good price
I loved the quality of the materials, all metallic. I looked at many kits but they were all plastic and this one caught my attention especially from the comments. The truth is that it was a success because any other similar kit does not fall under 300€.The optical filter nd1000 is made of glass and gives a very good quality. The only thing I noticed is that it loses a little saturation and the white balance is a little bluish, but when processing the RAW it is easily fixed. You increase the color temperature and saturation and you are done!!! (I use a Canon 80d + 16-35 f4 is). I imagine each lens will be different.Attached a few photos so you can see the difference with filter and without filter. Exposure time on the photo with the 30" filter.If you want to start in the world of filters, do not even think about it for this price. Excellent results.
19/07/2023
This is a good one
I recently purchased this set of filters for my Nikon camera but they also fit other brand cameras I own. That is a huge plus for me. For the money, this filter set perfectly meets my needs. This set is good quality, comes well packaged and arrived in perfect condition. I would recommend this set to others.
15/07/2023
A great quality product
I am an amateur and gathering my gear little by little. I bought several K&F items and I have to tell, these guys put love on what they do. Any detail es great, the metal parts are fine, the mobile parts works perfect. A great maker!
30/06/2023
Top!!! Rectangular filter at an affordable price
bought the rectangular filter set directly from K&F. Since I have worked with screw filters in the past and had the problem with vignetting when screwing several filters on top of each other, I have wanted to buy a rectangular filter set for a long time. Since the sets from NISI, Haida and other well-known manufacturers are very, very expensive, as a hobby photographer I was looking for a cheaper alternative. When I saw several reviews on YouTube, I decided on the K&F set, which is half the price of Haida and CO. I have absolutely no regrets about my decision. The filter holder is very valuable and well thought out. I particularly like how the polarizing filter is attached to the holder and how it can be adjusted using the small wheel. The filters themselves are made of optical glass and show no color cast and are also well coated. Another positive aspect is that the filters have a plastic frame with a tab. This allows the filters to be inserted and removed without annoying fingerprints. A bag is included to store and transport the holder and the filters in it. Also included are various adapter rings for different filter thread diameters. As a landscape hobby photographer, I no longer want to do without the advantages over screw-on filters. I give a clear purchase recommendation for amateur photographers and professionals too! I wasn't expecting such excellent quality for this price. It's amazing what K&F delivers here.
26/06/2023
how to check your lens size
K&F Concept 100mm square filter system instructions by David CJ
A Brand New Pro filter system 7-IN-1 Suit from K&FConcept
Filter
size
/
Function
Light Reduction Effect/Remove Glare
Recommended Scenes
Landscape Photography
Series
X-PRO series
Filter Material
Japanese AGC Glass
Multi-Coating
36
waterproof
√
scratch-resistant
√
HD
√