100*100mm ND8 (0.9/3 Stops) Optical Glass Full Color Neutral Density Gray ND Square Filter
£40.27
£86.99
53% OFF
Inclusive of VAT
To

United Kingdom and Ireland

Expedited Free Shipping

3-5

business days
Brand:

K&F Concept

Photographer's New Year Wishlist 2022.30-day refund or replacement,K&F SN22 ND8 100*100mm 3 Stop Neutral Density Square Filter

KF01.1145

SKU:

KF01.1145

40.27

https://www.kentfaith.co.uk/KF01.1145_100-100mm-nd8-3-stop-neutral-density-square-filter
Features
* 【Function】: K&F Concept Full Color square ND8 filter can reduce the light entering your lens by 3 stops; Ideal for low-light conditions .
* 【20-Layer Nano Coating】: 20-Layer super anti-reflection multi-coated(water repellent/anti-oil/anti-dust/anti-soil/scratch resistant) Coating Technology to withstand almost any conditions.
* 【Material】: With only 2mm thickness and 100*100mm size,No Color Cast and is made with premium Germany Optics glass.
* 【Compatibility】: Suitable for Canon 16-35,Canon 24-70,Nikon 24-70,Nikon 70-200 and other 52mm,55mm,58mm,62mm,67mm,72mm,77mm,82mm lens, compatible with Lee Cokin Hitech Singh-Ray and other brand holder .
* 【Application】: Perfect for running Water, River, Waterfall, Cloud, Sun, Solar Eclipse, etc Photography .
Frequently Bought Together
100x100mm ND8 3 Stop Neutral Density Square Filter
Made by german optical glasses, reduces the intake of light without affecting the overall color balance.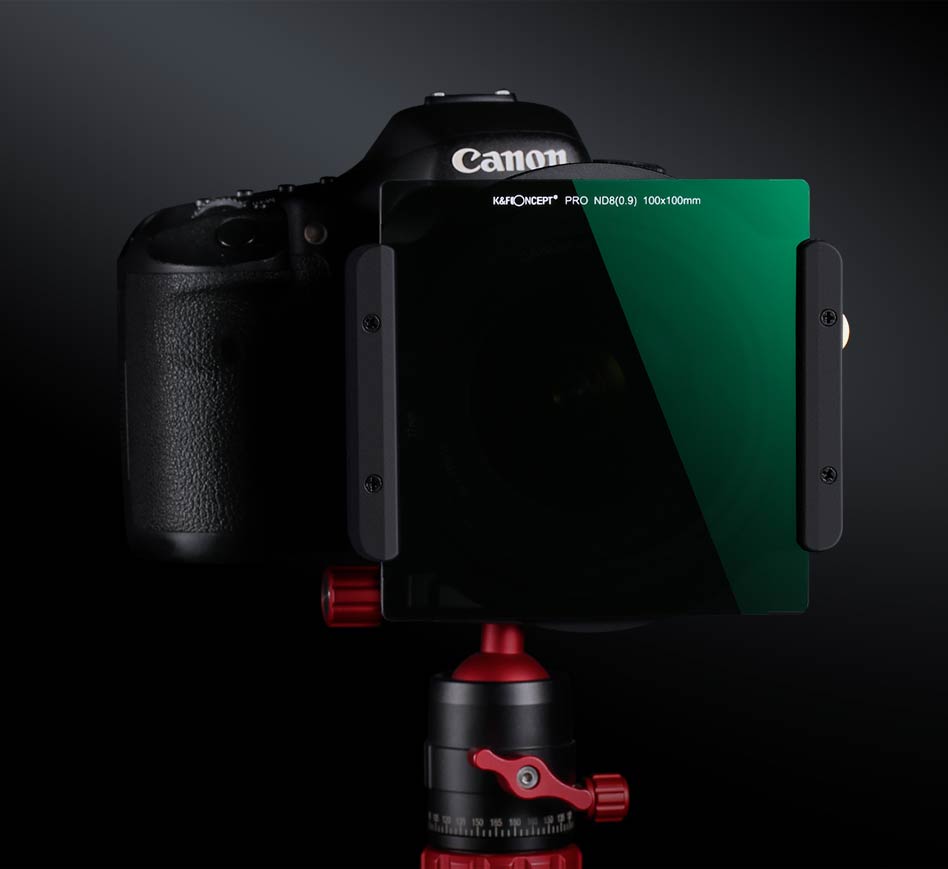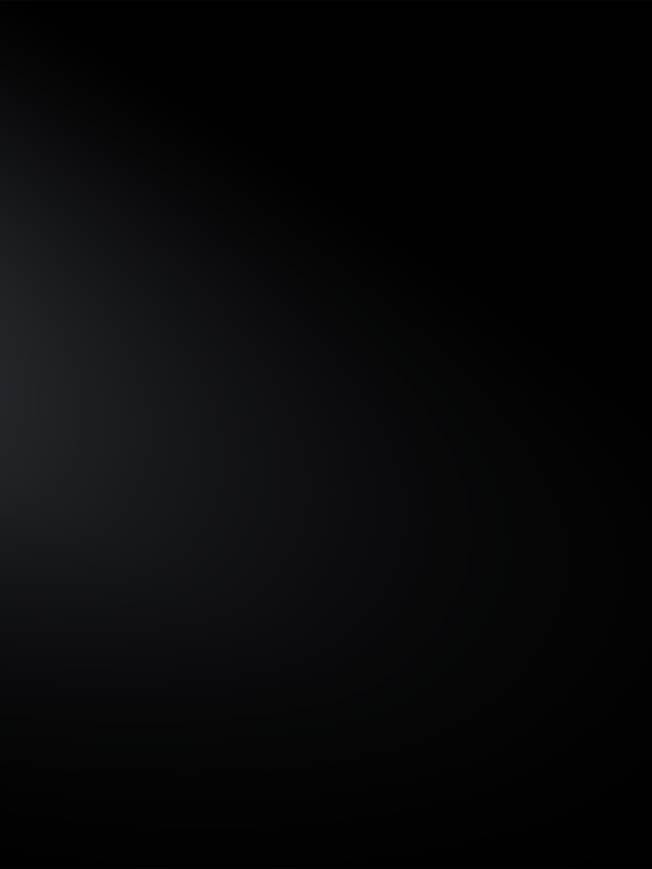 Feature
ND8 filter provides 3 f-stop reductions

Multi-layer
coating

HD primary
color glass

No
vignetting

Anti-fouling
scratch-resistant

High degree
of reduction

High light
transmittance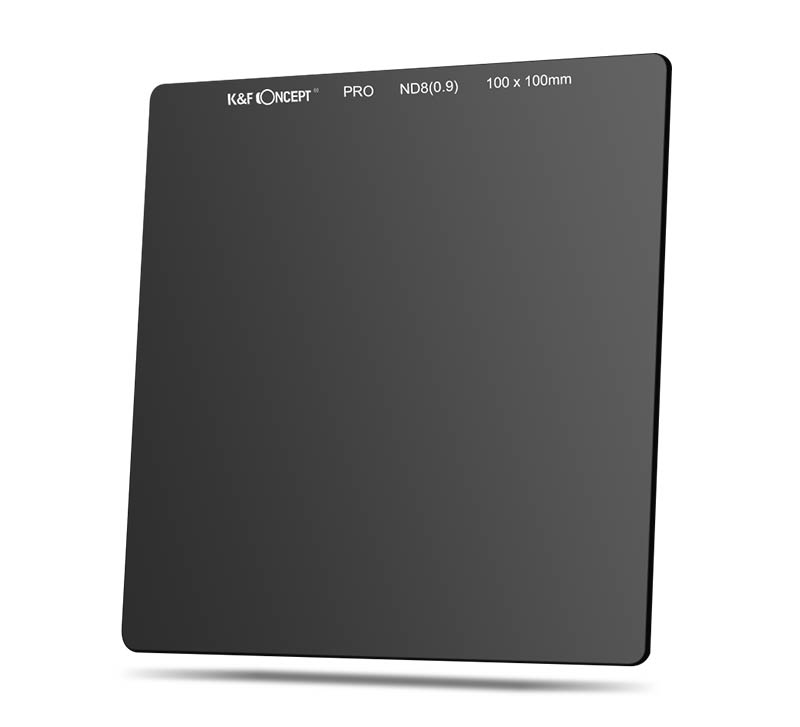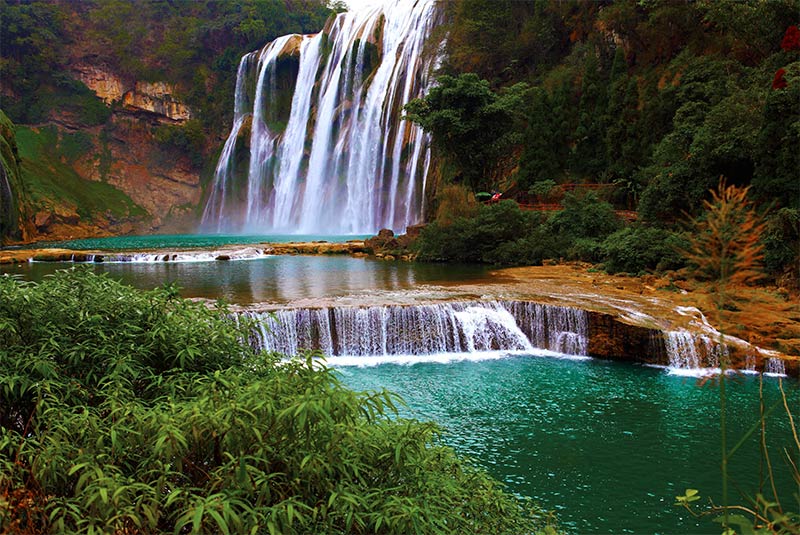 Without ND8 Filter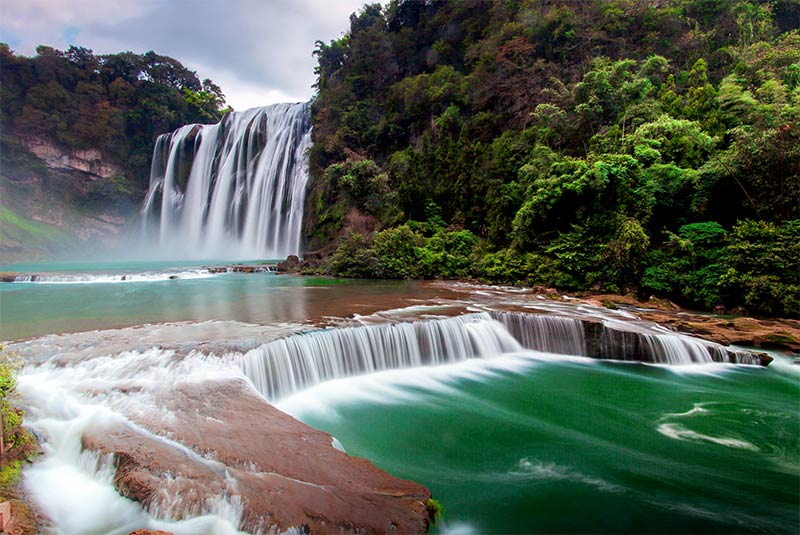 With ND8 Filter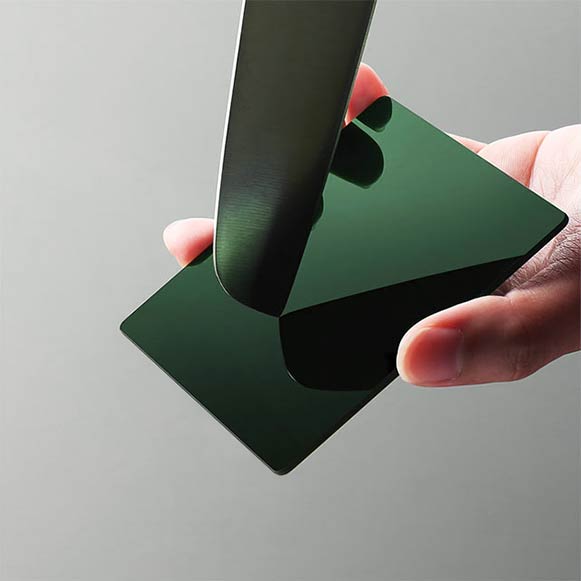 Scratch Resistant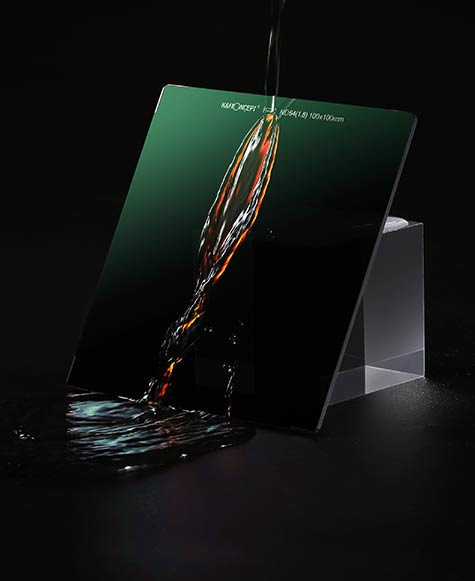 Waterproof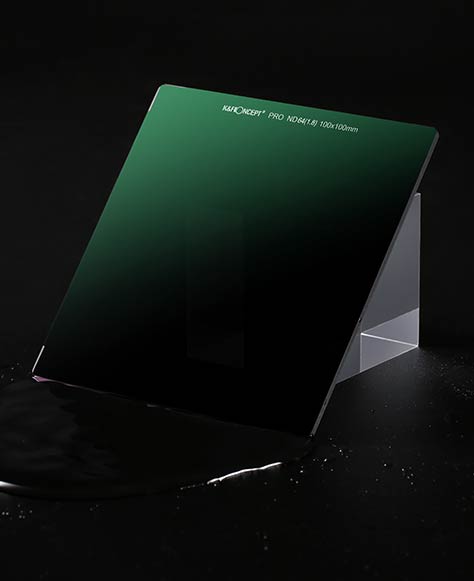 Water will not stay on the mirror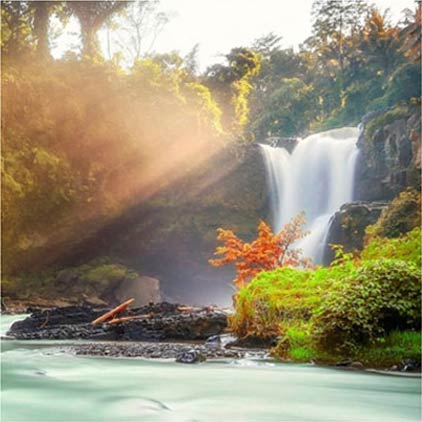 Primary color optical glass ND8- double parabolic mirror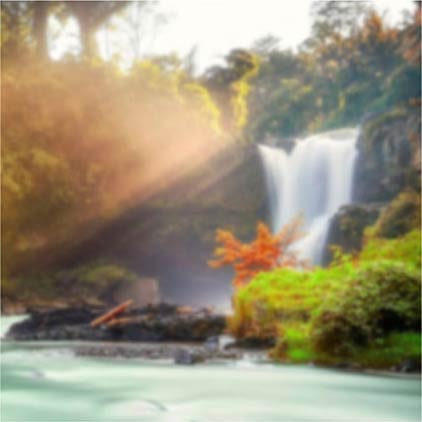 Glass mirrors of no double throw, more to longer focal length, are blurred.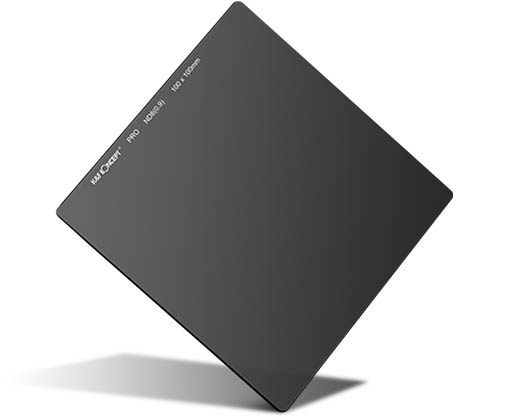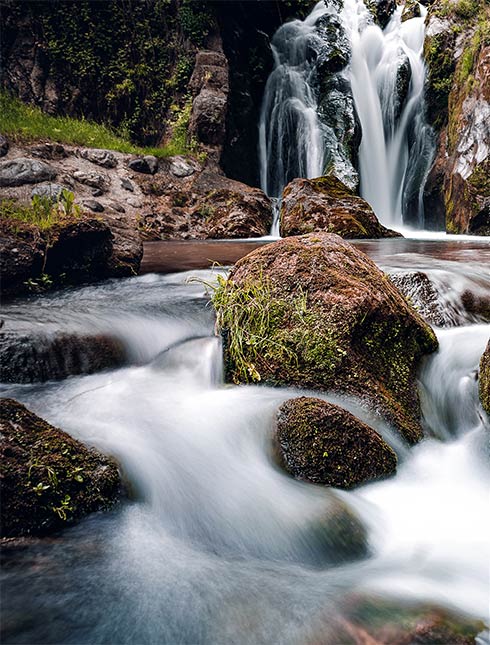 After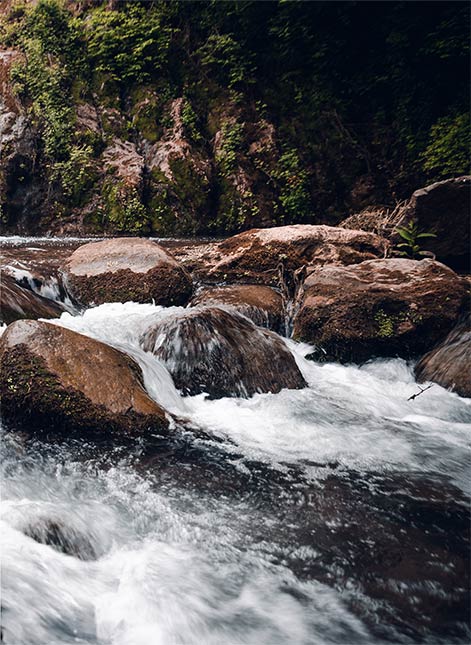 Before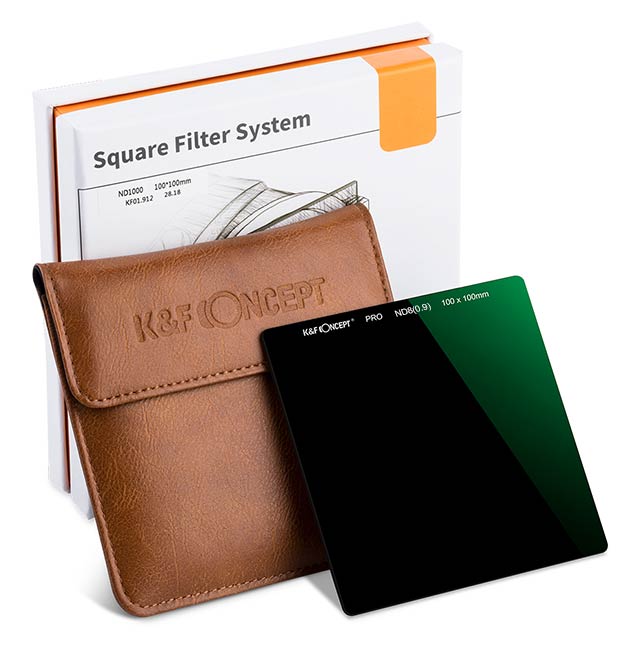 Product packaging
Rating

11 reviews.

40 reviews.

5 reviews.

232 reviews.

38 reviews.

7 reviews.
Price

£86.99

£40.27

£13.39

£57.99

£32.19

£17.09
£47.99

£105.99

£68.33

Model
KF01.1145
SKU0014
KF01.974
SKU0629
KF01.1063
KF01.1147

size

100*100mm
82mm
77mm
100*150mm

Transmittance

0.125
∕
∕
∕

Multi-Coating

√
√
√
√

Antireflection

√
√
√
√

waterproof

√
√
√
√

scratch-resistant

√
√
√
√

HD

√
√
√
√

Filter Material

Optical glass
Schott B270
Optical glass
Optical glass

Pattern

√
√

Filter Thickness

2.0mm
5.5mm
7.3mm
2.0mm

Shape

Square
Circle
Circle
Square

Ring Material

Optical glass
Aviation aluminum alloy
Aviation aluminum alloy
Optical glass
I am a photographer and, in my travels, I also deal with landscaping. over the years I have had the opportunity to try and test filters of different brands and qualities. Quality naturally has its price and from this point of view k & f has never disappointed me. In the filter sector it is the brand with the best value for money. I got to try this long exposure filter and it's one of the best I've ever seen. The glass is of excellent quality and does not cause any loss of sharpness when it arrives in its specially protected imitation leather packaging. it has nothing to envy to more renowned and expensive brands, I point out that I have not noticed any color cast or strange aberrations. If you add an unrivaled price, all that remains is to recommend this filter.
18/08/2021
100*100mm ND8 (0.9/3 Stops) Optical Glass Full Color Neutral Density Gray ND Square Filter
A mild light sinker. Can be plugged in well together with other medium-strength ND filters. Offer quality like other manufacturers. Good optical glass.
14/12/2021
Good value for money. excellent quality
18/08/2021
This filter is great, very good quality. I like the fact that I can mount it on multiple lenses, with its adapters included. The pouch is practical for storing the filter during transport.
17/08/2021
These images belong to K&F Concept end users.
A
Size:100*100mm(3.9"*3.9") Thickness: 2mm Net Weight: 47.5g
A
Compatible Holders Suitable for Canon 16-35,Canon 24-70,Nikon 24-70,Nikon 70-200 and other 52mm,55mm,58mm,62mm,67mm,72mm,77mm,82mm lens, compatible with Lee Cokin Hitech Singh-Ray and other brand holder
A
1*100*100mm Square ND Filter 1* Leather Filter Protection Pouch 1* Outer Hard Color Box
Filter
size
100*100mm
Transmittance
0.125
Multi-Coating
√
Antireflection
√
waterproof
√
scratch-resistant
√
HD
√
Filter Material
Optical glass
Pattern
Filter Thickness
2.0mm
Shape
Square
Ring Material
Optical glass