SN22 ND8 100mm x 100mm square filter with 3 stops and neutral density
£44.99
£86.99
48% OFF
Inclusive of VAT
To
United Kingdom and Ireland
Expedited Free Shipping
3-5
business days
Free Shipping. 30 days return without reason. 100*100mm Square 3-Stop Neutral Density Filter, 16-Layer Multi-Resistant Coating Technology significantly reduces lens flare and ghosting.

KF01.1145

SKU:

KF01.1145

44.99

https://www.kentfaith.co.uk/KF01.1145_100-100mm-nd8-3-stop-neutral-density-square-filter
Features
* SN22 ND8 square filter provides 3 f-stop reductions,With only 2.3mm thickness,No Color Cast and is made with premium Germany Optics glass.
* Double Thread,20-layer multi-resistant coating technology significantly reducing lens flare and ghosting while making the filter anti-scratch, water repellent, oil & dust resistant fit for the rigors of adventure photography.
* Nano Coating with metallic alloy film on both sides of clear glass - this coating process produces a true neutral image, free from infrared contamination (flat curve).
* Eliminates overly bright & washed-out images and enables longer exposures to capture the beauty of time and movement.
* K&F Concept Neutral Density 4x4" /100mm*100mm, so it Compatible with Cokin Z Series for DSLR Cameras Lens.
Shipping
To
United Kingdom and Ireland
Expedited Free Shipping
3-5
business days
100x100mm ND8 3 Stop Neutral Density Square Filter
Made by german optical glasses, reduces the intake of light without affecting the overall color balance.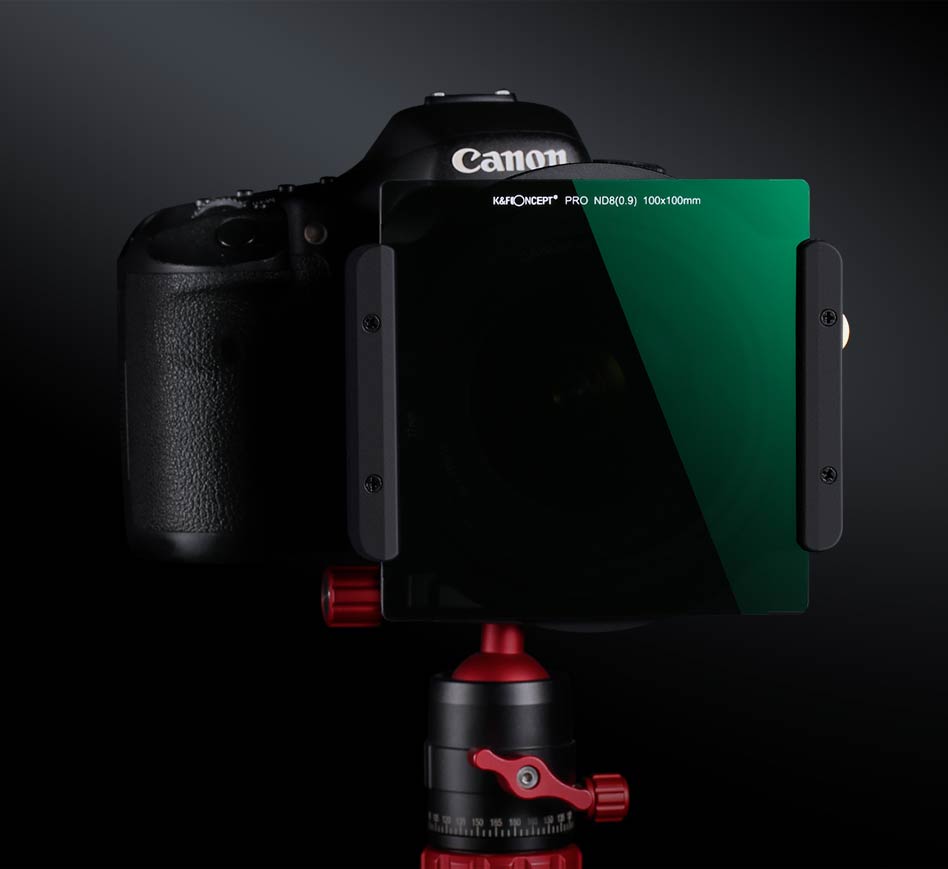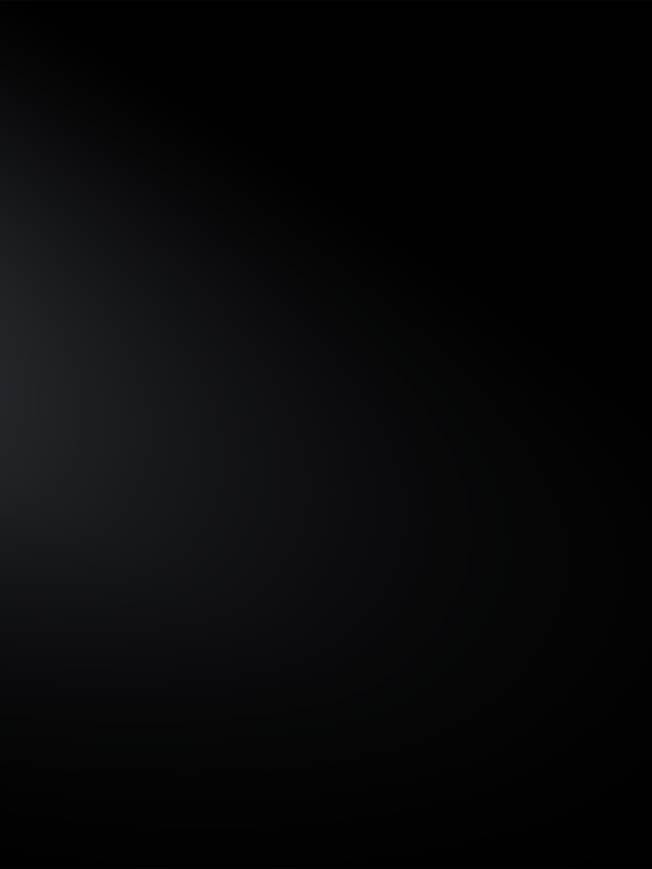 Feature
ND8 filter provides 3 f-stop reductions

Multi-layer
coating

HD primary
color glass

No
vignetting

Anti-fouling
scratch-resistant

High degree
of reduction

High light
transmittance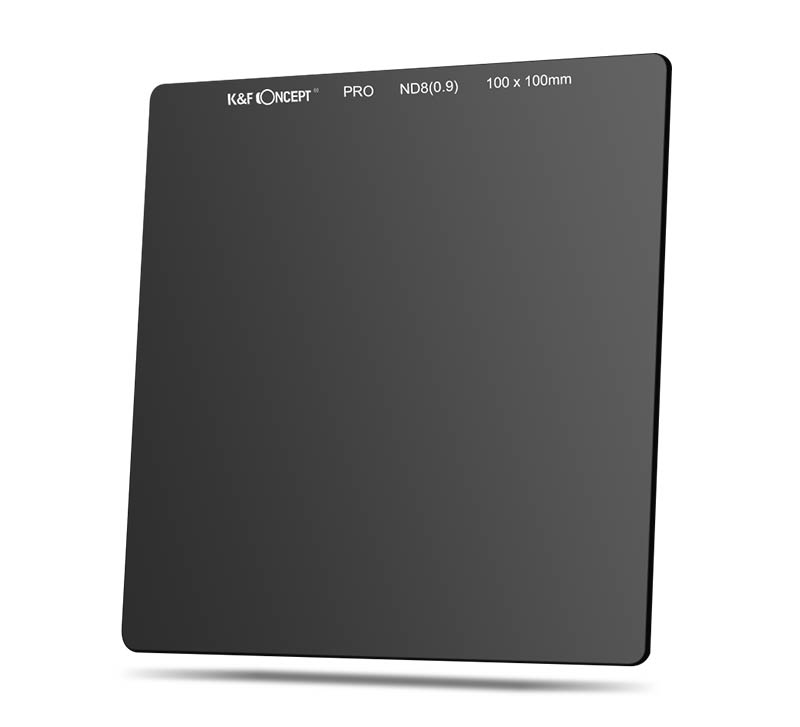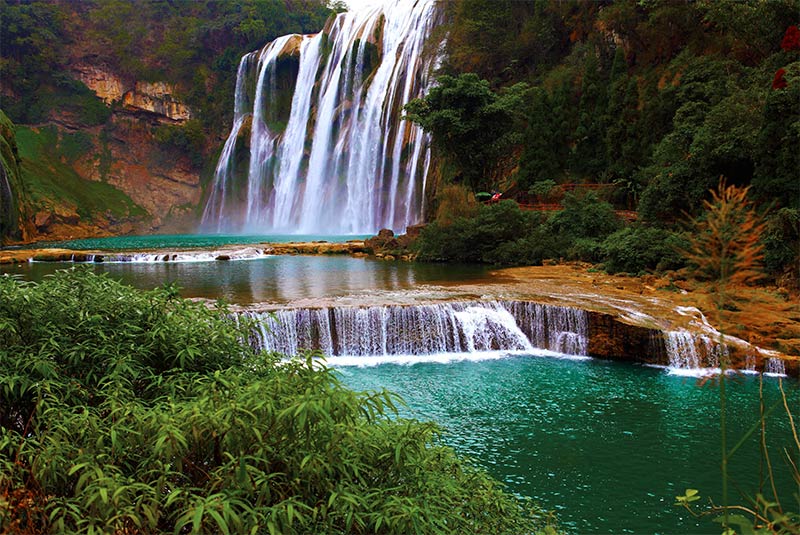 Without ND8 Filter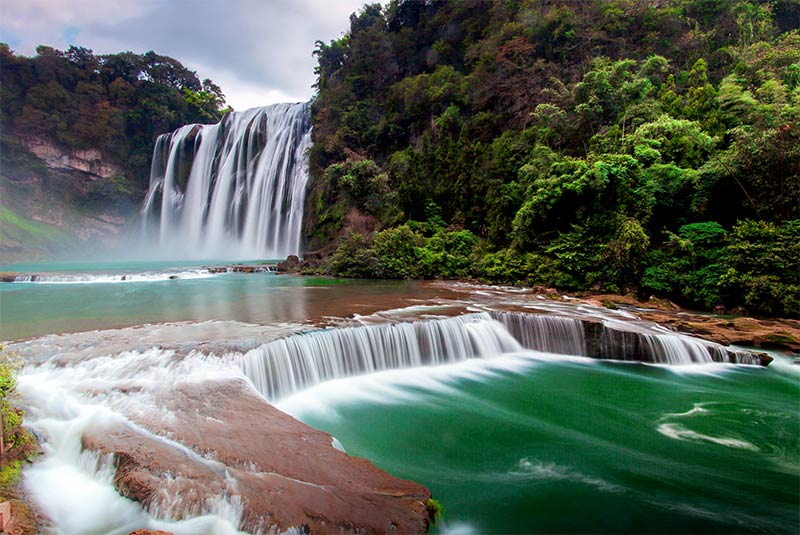 With ND8 Filter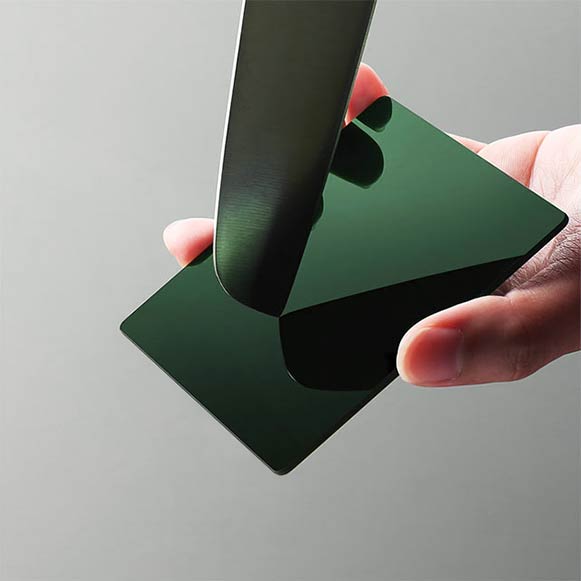 Scratch Resistant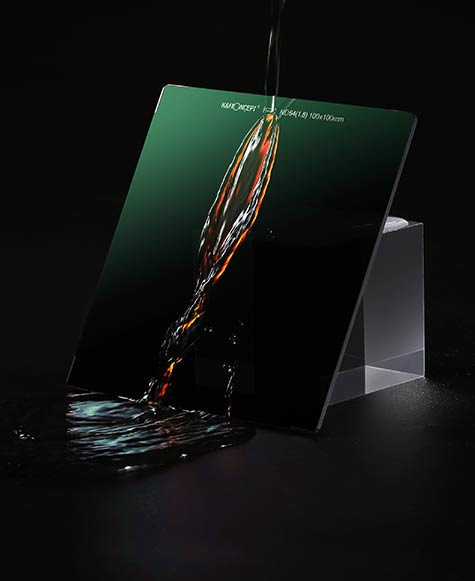 Waterproof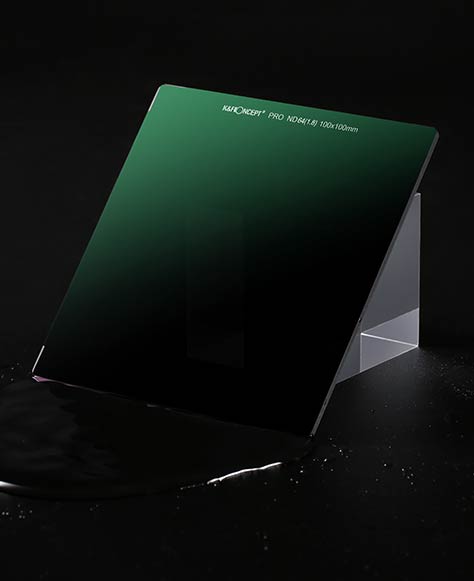 Water will not stay on the mirror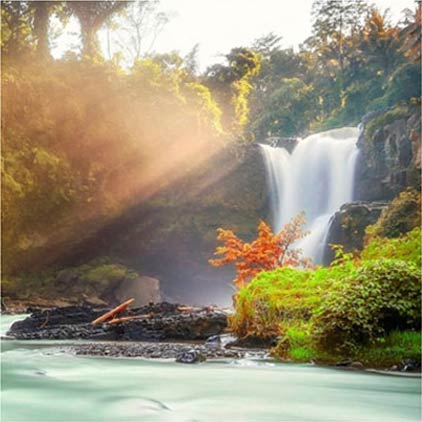 Primary color optical glass ND8- double parabolic mirror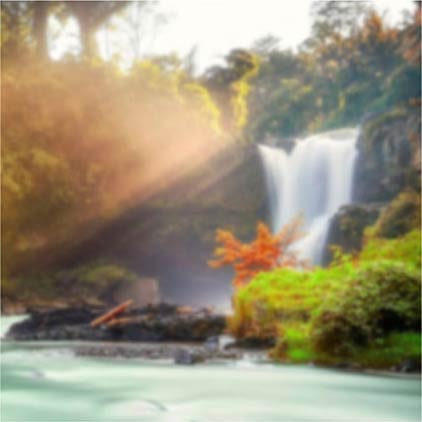 Glass mirrors of no double throw, more to longer focal length, are blurred.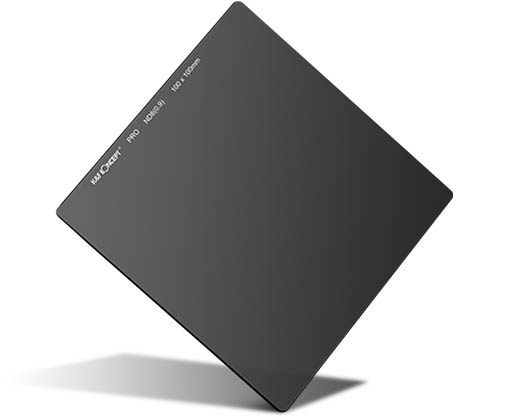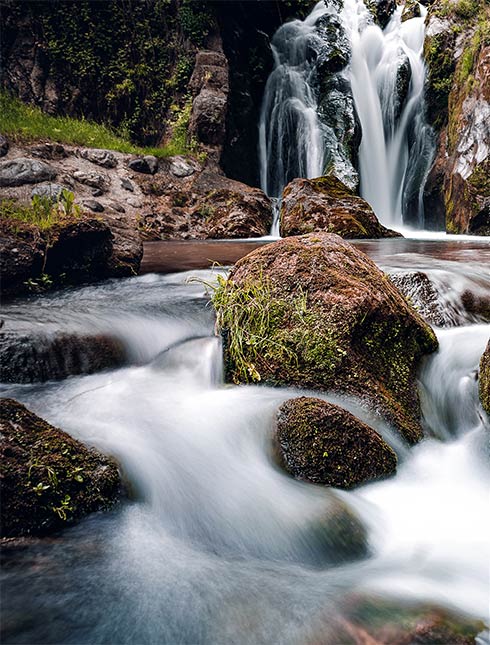 After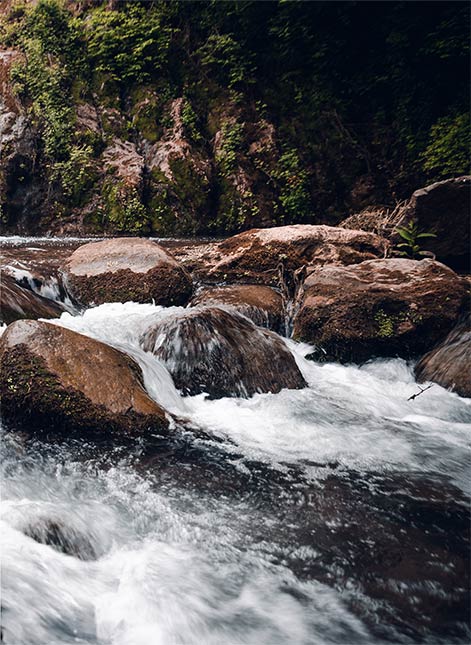 Before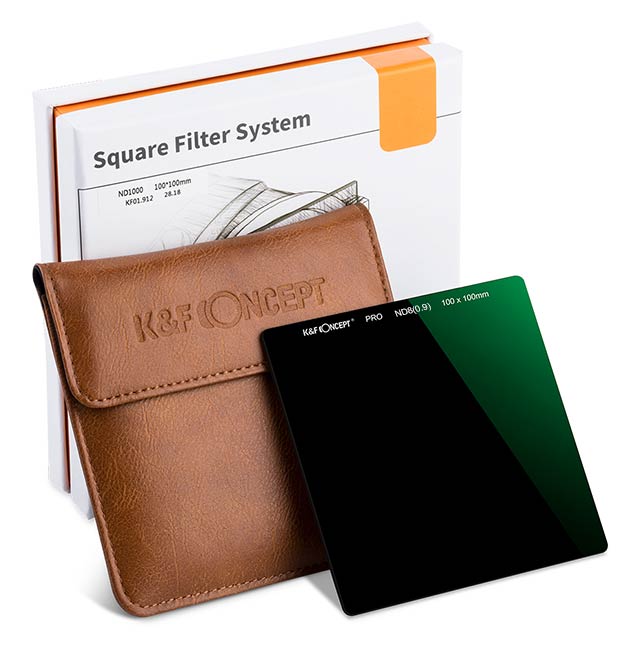 Product packaging
Price-performance top
I thought long and hard about getting this filter. Ultimately, however, you have no risk with Amazon and can test them.

Per:
Top packed.
Glass filter that is evenly coated.
leather pouch.
I find the bag better than the bulky boxes such. B from Lee or Haida

Negative:
Slight but really very slight color changes at the edge.

I'll get the other filters to test.
07/03/2022
Very good ND8 gray filter
After a long research and many comparisons, I decided on this ND8 gray filter.

The decisive factor for me was the price / performance ratio, which I think fits very well.

The filter is top processed, without a visible color cast and just does exactly what it is supposed to.

It helps to extend the exposure time slightly or, in bright sunshine, makes it possible to take pictures with an open aperture.
02/03/2022
I am a photographer and, in my travels, I also deal with landscaping. over the years I have had the opportunity to try and test filters of different brands and qualities. Quality naturally has its price and from this point of view k & f has never disappointed me. In the filter sector it is the brand with the best value for money. I got to try this long exposure filter and it's one of the best I've ever seen. The glass is of excellent quality and does not cause any loss of sharpness when it arrives in its specially protected imitation leather packaging. it has nothing to envy to more renowned and expensive brands, I point out that I have not noticed any color cast or strange aberrations. If you add an unrivaled price, all that remains is to recommend this filter.
18/08/2021
Can only recommend the filters - purchase recommendation
Since I haven't worked with ND filters before, I don't know what I could complain about here. Overall, I am very satisfied with the glasses from K&F. You get a high-quality, processed filter with top optical quality and a good scope of delivery (artificial leather case).
18/04/2022
Top quality and price point
After looking at the competitors and trying brand names she found these at a fraction of the price without compromising on quality. The overall user experience from delivery is exceptional. You are very much buying a high end product without the overpriced name brand. I bought these to help with my landscape photography and they work exceptionally well with my Sony A7III. The camera practically sees at night so to get a long exposure without this filter was incredibly difficult, I would often have a very split image with the moon/sun being very bright at the top and everything under the sky being in total darkness. After using the occlusion filter, all additional adjustments were done on the fly. The material feels very sturdy although I don't plan to test the limits, I believe it's scratch resistant. Looking forward to sunsets to test this further.
13/04/2022
Fine
Delivery was very quick. Unbeatable for the price... Everything is of high quality. I can also not confirm some criticism that the gradient filter is less foggy towards the middle. Been cleaned up for me. If the slot is a bit difficult, then loosen the 4 screws on the filter holder a little bit and everything runs like butter!!! No color cast on the filters! Great bags included... polarizing filter history, simply screw an existing one onto the lens and then the filter holder on it. What more could you ask for without having to spend €400-500 right away... Full marks from me.
09/04/2022
Graduated filter soft for beautiful photos
I bought the gradient filter because it was recommended to me by friends.
25/04/2022
An unbeatable price-performance ratio
Perfect, the adjustment is very progressive and practical, no chromatic aberration, sharpness is preserved. In short, nothing to say, it's an essential and very versatile tool, accessible to everyone. I recommend.
25/04/2022
I love optics!
bought this adjustable ND filter to use with my Canon EF lenses on my trip. It worked like a charm and allowed me to capture some beautiful scenery!
25/04/2022
These images belong to K&F Concept end users.
A
Size:100*100mm(3.9"*3.9") Thickness: 2mm Net Weight: 47.5g
A
Compatible Holders Suitable for Canon 16-35,Canon 24-70,Nikon 24-70,Nikon 70-200 and other 52mm,55mm,58mm,62mm,67mm,72mm,77mm,82mm lens, compatible with Lee Cokin Hitech Singh-Ray and other brand holder
A
1*100*100mm Square ND Filter 1* Leather Filter Protection Pouch 1* Outer Hard Color Box
how to check your lens size
Do You Know How Your K&F Concept Filters be Produced? | One-day Tour in Production Line
Filter
size
100*100mm
Filter Material
Optical glass
Multi-Coating
√
waterproof
√
scratch-resistant
√
HD
√
Transmittance
0.125
Antireflection
√
Pattern
Filter Thickness
2.0mm
Shape
Square
Ring Material
Optical glass