52mm ND2 to ND400 Variable Neutral Density ND Filter
To

United Kingdom

Expedited Shipping

3-5

business days
Brand:

K&F Concept

Buy K&F Concept 52mm nd2 to nd400 variable neutral density nd filter online, £15.99 free shipping to UK.

SKU0124

Availability:

In Stock

15.99

https://www.kentfaith.co.uk/SKU0124_52mm-nd2-to-nd400-variable-neutral-density-nd-filter
Buy 2+ items get

10% off

!
Features
• When using the ND filter to the maximum(ND400) or bigger degree density, it will appear "X" spot or a blurry in the picture,this is a normal phenomenon. • Suggestion:Lower down the density value gradually and reduce the aperture, until the facula disappeared.
• ND filters: Reduce the amount of light reaching the film without affecting the color. Can be used to enable slower shutter speeds. Also can be used to better separate subjects from the background by allowing wider apertures, effectively decreasing depth of field.Suitable for dynamic screen, waterfalls, streams, waves, etc.
• Compatible with the Canon EOS M For Nikon D5300 D5000 D3000 D3200 D5100 D5200 D3100 D3300 18-55mm Digital SLR Cameras Lenses EF-M18-55mm IS STM Zoom Lens,EF 50mm f/1.8 II,EF 40mm f/2.8 STM,EF-S 24mm f/2.8 STM,EF-S 60mm f/2.8 USM,EF 50mm f/2.5,EF-M 55-200mm f/4.5-6.3 IS STM and also Compatible with the Pentax K-5IIs K-30 K-50 K-r K-5 K-7 K-x K-m) DSLR Cameras. 18-55mm F3.5-5.6 AL Zoom Lens
• Compatible with the Nikon ( D7000 D7100 D5200 D5100 D5000 D3300 D3200 D3100 D3000 D40 D60 D80 D90 ) Cameras. 18-55mm f/3.5-5.6G ED AF-S DX, 55-200mm f/4-5.6G ED IF AF-S DX VR Zoom Lens.
• Your camera lens thread size is somewhere marked on the lens or printed under your lens cap. This number is always preceded by a (diameter) symbol "Ø". For example: Ø 52 = 52 mm lens thread.
Frequently Bought Together
ND FILTER
Reduces the amount of light entering the lens, thus decreasing camera shutter speed. Useful for situations where motion blur needs to be created (rivers, waterfalls, moving people) or large apertures must be used with flash to avoid overexposure.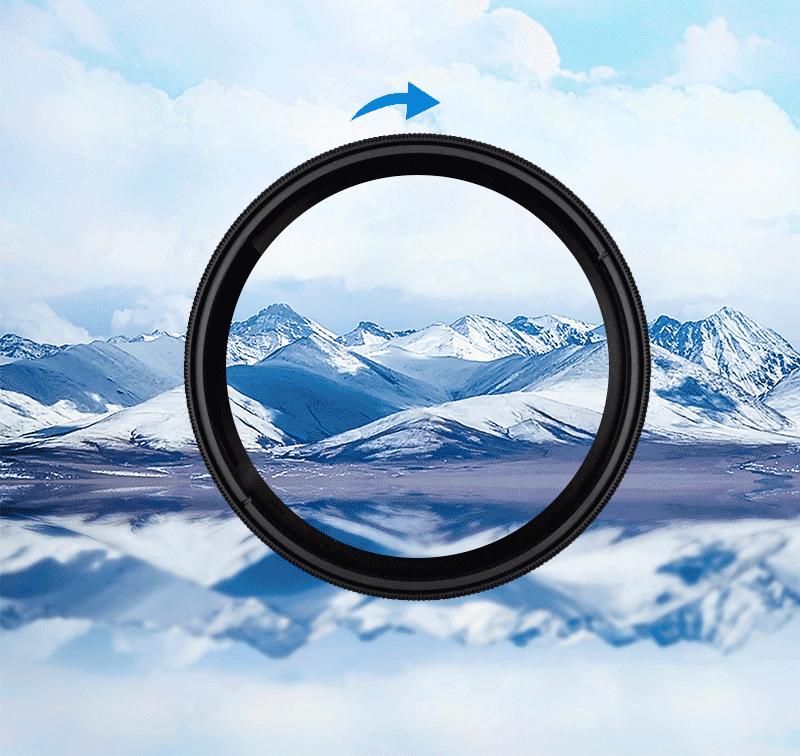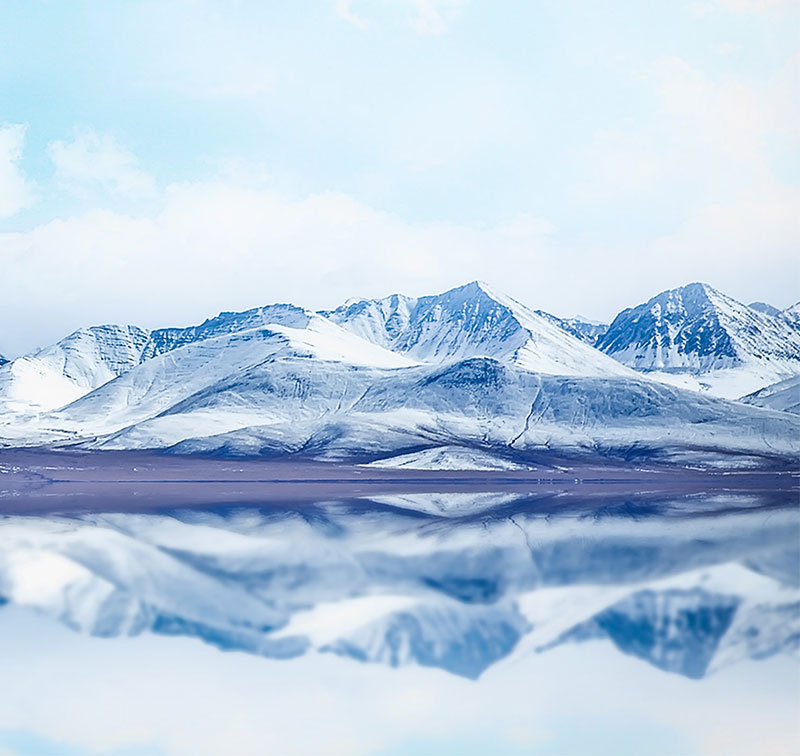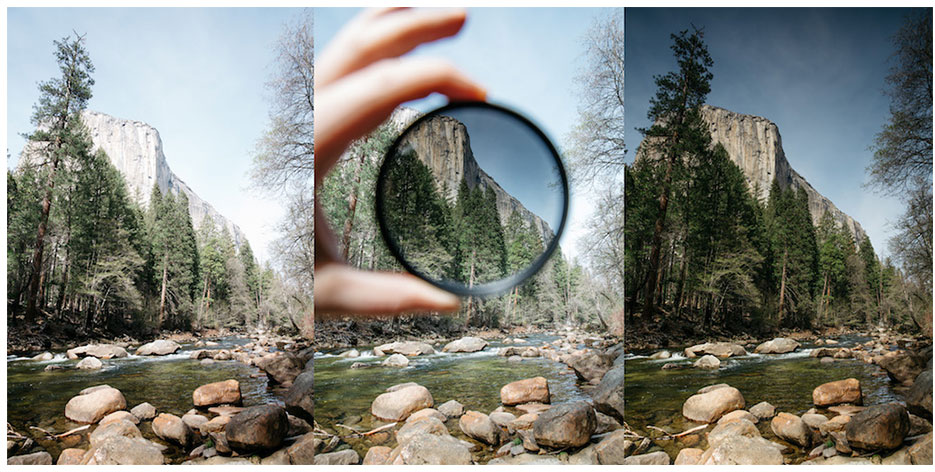 Without ND Filter
Use Contrast
With ND Filter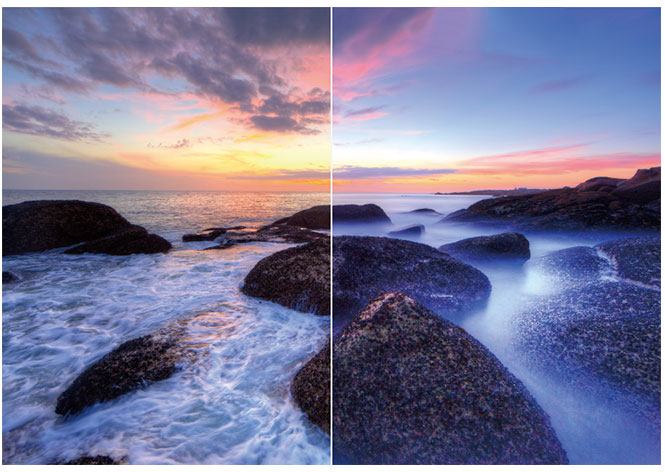 Without ND Filter
With ND Filter
Enables slow shutter speeds to be used to record movement in subjects such as waterfalls, providing a silky smooth affect to flowing water.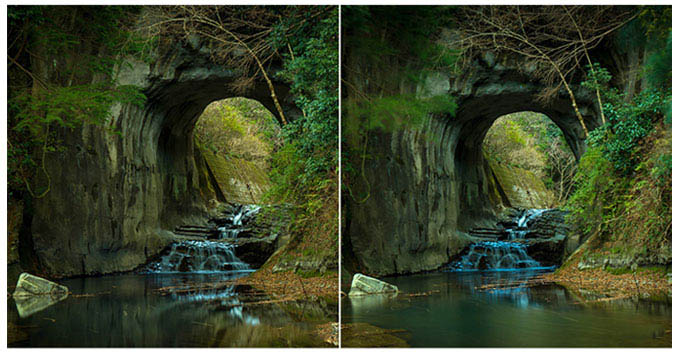 Without ND Filter
With ND Filter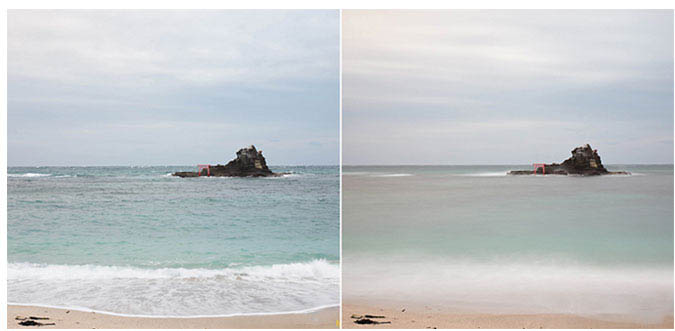 Without ND Filter
With ND Filter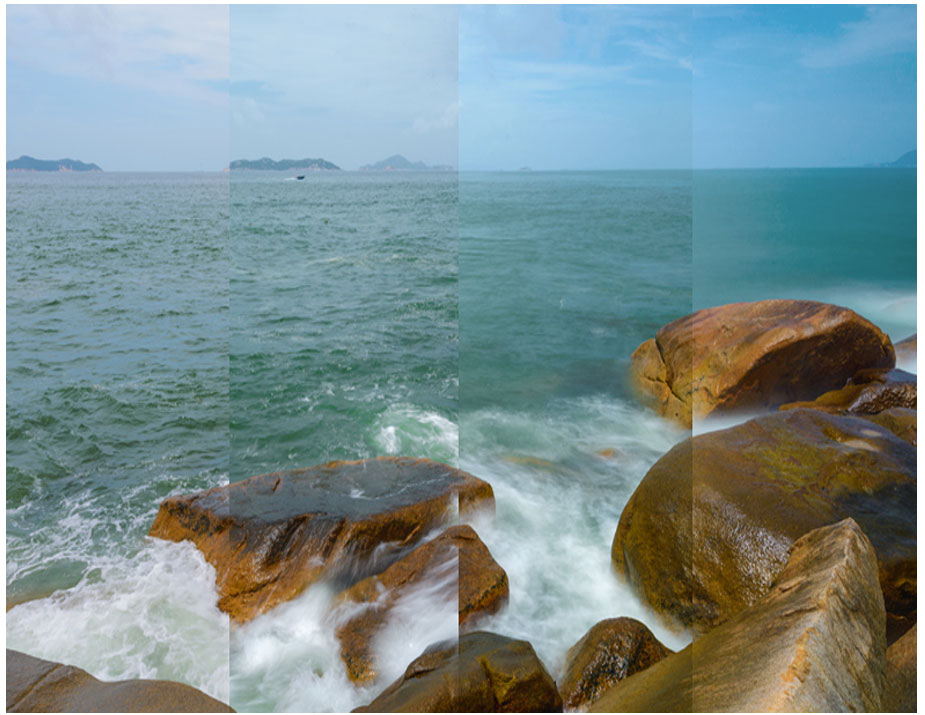 NO ND
ND8
ND64
ND1000

No Filter
ND2
ND4
ND8
ND16
ND32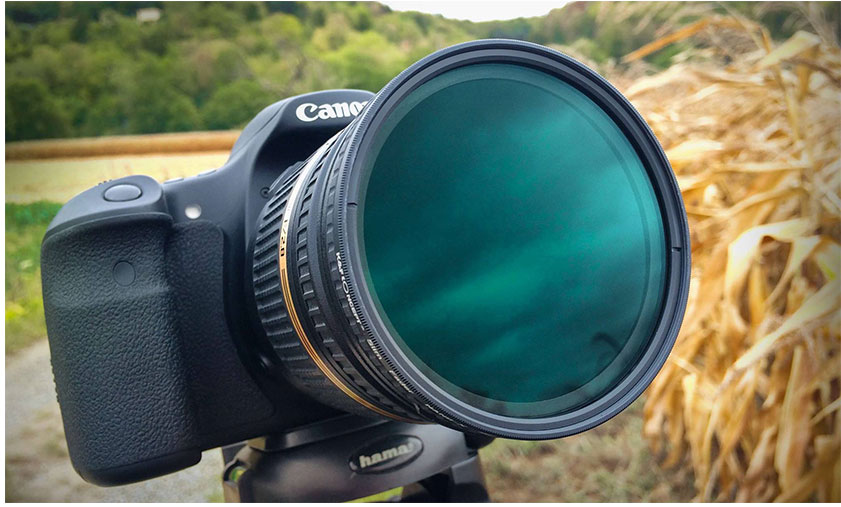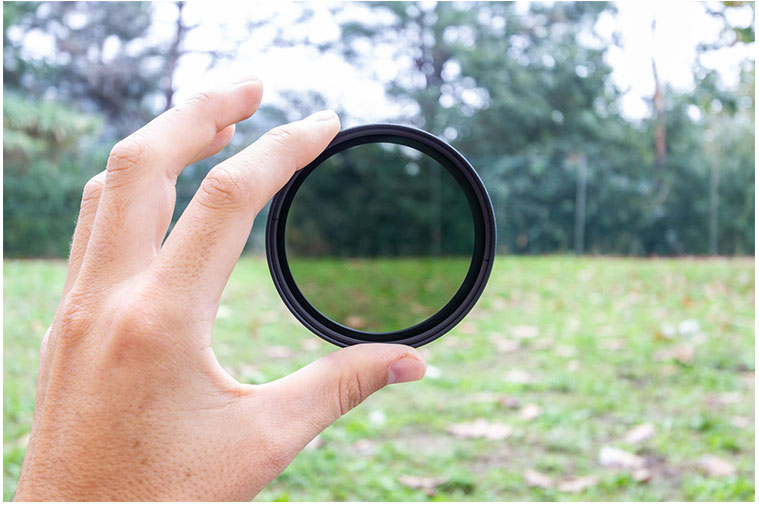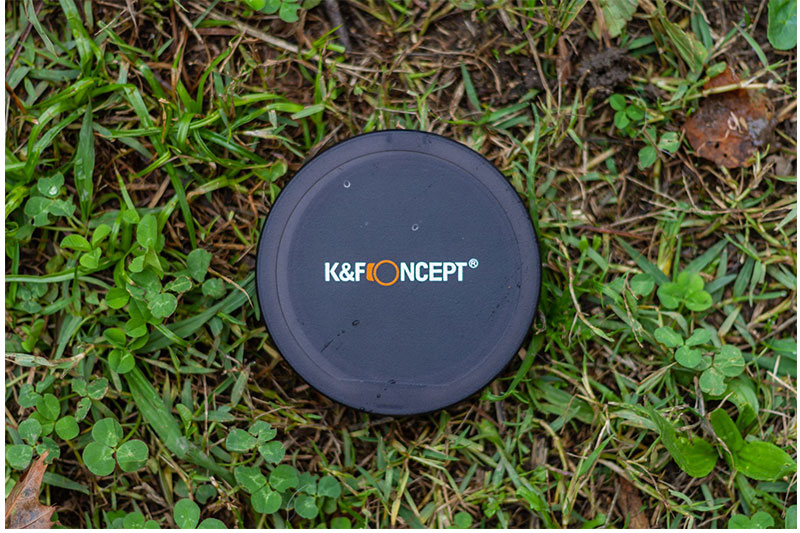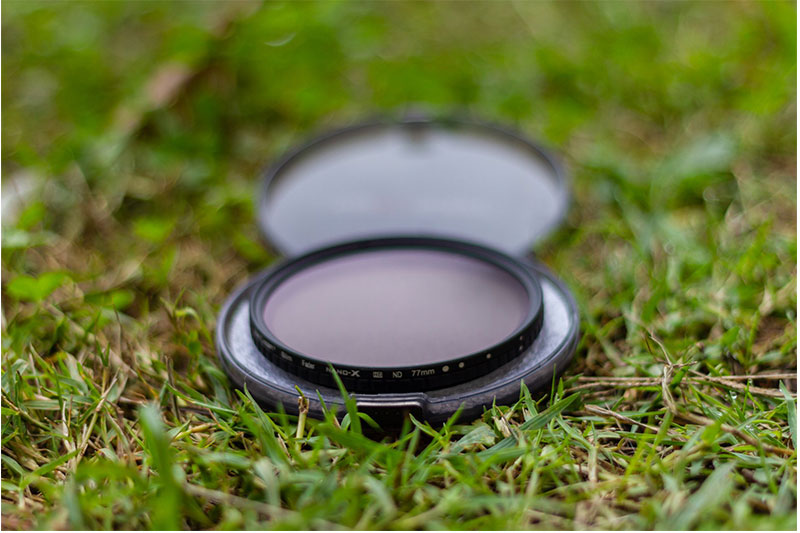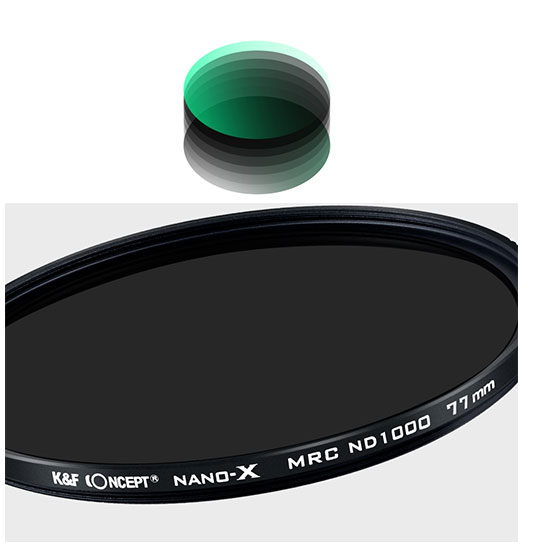 Multiple layer nanometer coating
Reduction of reflection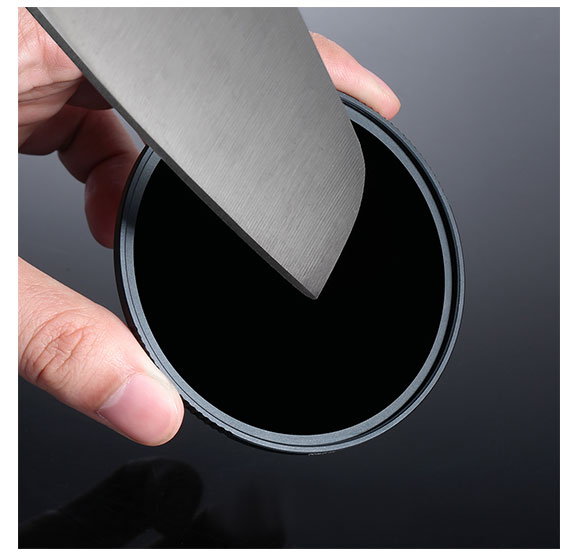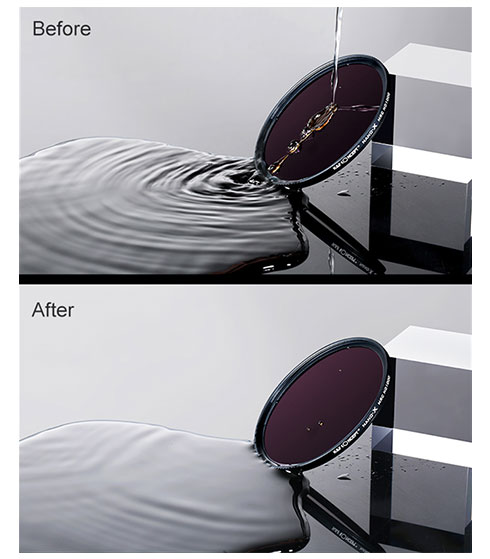 Nanometer Coating
Enables slow shutter speeds to be used to record movement in subjects such as waterfalls, providing a silky smooth affect to flowing water.
| | | | |
| --- | --- | --- | --- |
| NDnumber | Optical density | f-stop reduction | Fractional transmittance |
| | 0 | 0 | 100% |
| ND2 | 0.3 | 1 | 50% |
| ND4 | 0.6 | 2 | 25% |
| ND8 | 0.9 | 3 | 12.50% |
| ND16 | 1.2 | 4 | 6.25% |
| ND32 | 1.50 | 5 | 3.13% |
| ND64 | 1.8 | 6 | 1.56% |
| ND100 | 2 | 62⁄3 | 1% |
| ND128 | 2.1 | 7 | 0.78% |
| ND256 | 2.4 | 8 | 0.39% |
| ND400 | 2.6 | 82⁄3 | 0.25% |
| ND512 | 2.7 | 9 | 0.20% |
| ND1024/ND1000 | 3 | 10 | 0.10% |
| ND2000 | 3.3 | 11 | 0.05% |
| ND4000 | 3.6 | 12 | 0.025% |
| ND8000 | 3.9 | 13 | 0.0125% |
| ND32000 | 4.5 | 15 | 0.003% |
Awesome variable Nd filter!
Very nice, clean variable nd filter!This is the perfect md filter if you are running and gunning! No need to change filters over with this one.I find it so helpful when I'm wanting to capture long exposures and when I'm filming this is a god send.It's nicely packaged and comes in a little carry case with a branded cleaning cloth.I'm very happy with my purchase and it does what it says on the tin! A very high quality Nd filter!
I am really happy with it
I bought Nikon D3500 5-6 months ago. I did not to about cameras. I wanted to do long exposure in london bridge it was a sunny day. And it was fully white. Than my friend told me that you need a nd filter. After he told me that i bought this.
Easy to use.
Arrived very quickly. It makes a big difference. Very happy.
Good results from a great value filter. Highly recommended.
Great little product and delivers good results for sure. A little vignetting on full filter but in some circumstances that can add to the photo. Highly recommended for those not looking to spend a lot. I personally love them to bits.
Variable filter
I have a range of filters in different densities but the prime lens I have has a different mm thread to them so when I saw this one at such a reasonable price I sent off for it and haven't been disappointed. As it's a variable one I can just twist it to darken or lighten what I'm looking at through the lens and get the light just right for what I'm attempting to achieve - no messing about with several different filters, juggling with separate filters whilst screwing them on an off.
These images belong to K&F Concept end users.
| Image | Lens | Filter Size (mm) |
| --- | --- | --- |
| | Admiral MC Automatic 28mm f/ 2.8 | 52 |
| | Agfa Color 135mm f/ 2.8 MC | 52 |
| | Albinar ADG 28mm f/ 2.8 macro focus | 52 |
| | Albinar Special 35mm f/ 2.8 MC Auto | 52 |
| | Alfo SuperColor 28mm f/ 2.8 MC Auto | 52 |
| | ARSAT-H 50mm f/ 2 | 52 |
| | ARSAT-H 50mm f/1.4 | 52 |
| | ARSAT-Н 100mm f/ 2.8 | 52 |
| | Asanuma Auto-Wide 28mm f/ 2.8 | 52 |
| | Auto Revuenon 28mm f/ 2.8 | 52 |