2K Security Camera, Wireless Outdoor Security Camera, Security Camera System with 180 Days Battery Life, AI Human Detection, Clear Night Vision, IP66 Weatherproof UK Standard
£145.99
£299.99
51% OFF
Inclusive of VAT
&FREE Shipping to United Kingdom,Ireland
Brand:

K&F Concept

Buy K&F Concept 2k security camera, wireless outdoor security camera, security camera system with 180 days battery life, ai human detection, clear night vision, ip66 weatherproof uk standard online, £145.99 free shipping to UK.

GW50.0046UK

SKU:

GW50.0046UK

145.99

https://www.kentfaith.co.uk/GW50.0046UK_2k-security-camera-wireless-outdoor-security-camera-security-camera-system-with-180-days-battery-life-ai-human-detection-clear-night-vision-ip66-weatherproof-uk-standard
Features
* The base station security system contains a new generation base station (only compatible with the cameras on this product page), which increases the wireless range and connection stability by 50-100% than ordinary wifi cameras. The power consumption is reduced by 20-50%, and the transmission speed is increased by 50%. A specially developed wireless communication protocol extends battery life by 50-100% to 180 days (event logging triggers 3min/day).
* 2K resolution allows real-time viewing of webcams, recordings or live footage. Suitable for outdoor or indoor use, 3MP HD resolution and automatic P IR cut switch give you high quality views even at night (up to 24 feet).
* Outdoor security cameras with built-in advanced motion detection and smart real-time alerts will help you receive timely message alerts on your phone anytime, anywhere (Only Eseecloud APP is supported)
* With IP66 water resistance, the home camera is durable enough to withstand extreme weather like snowstorms. Secure Wi-Fi camera with built-in mic and speaker to communicate with your family anytime, anywhere
* use the free app(Cloudedge).The Security Camera Indoor/Outdoor Wireless is completely wireless, allowing you to place it both indoors and outdoors without any annoying wires (2.4Ghz only, but not 5Ghz
Shipping
&FREE Shipping to United Kingdom,Ireland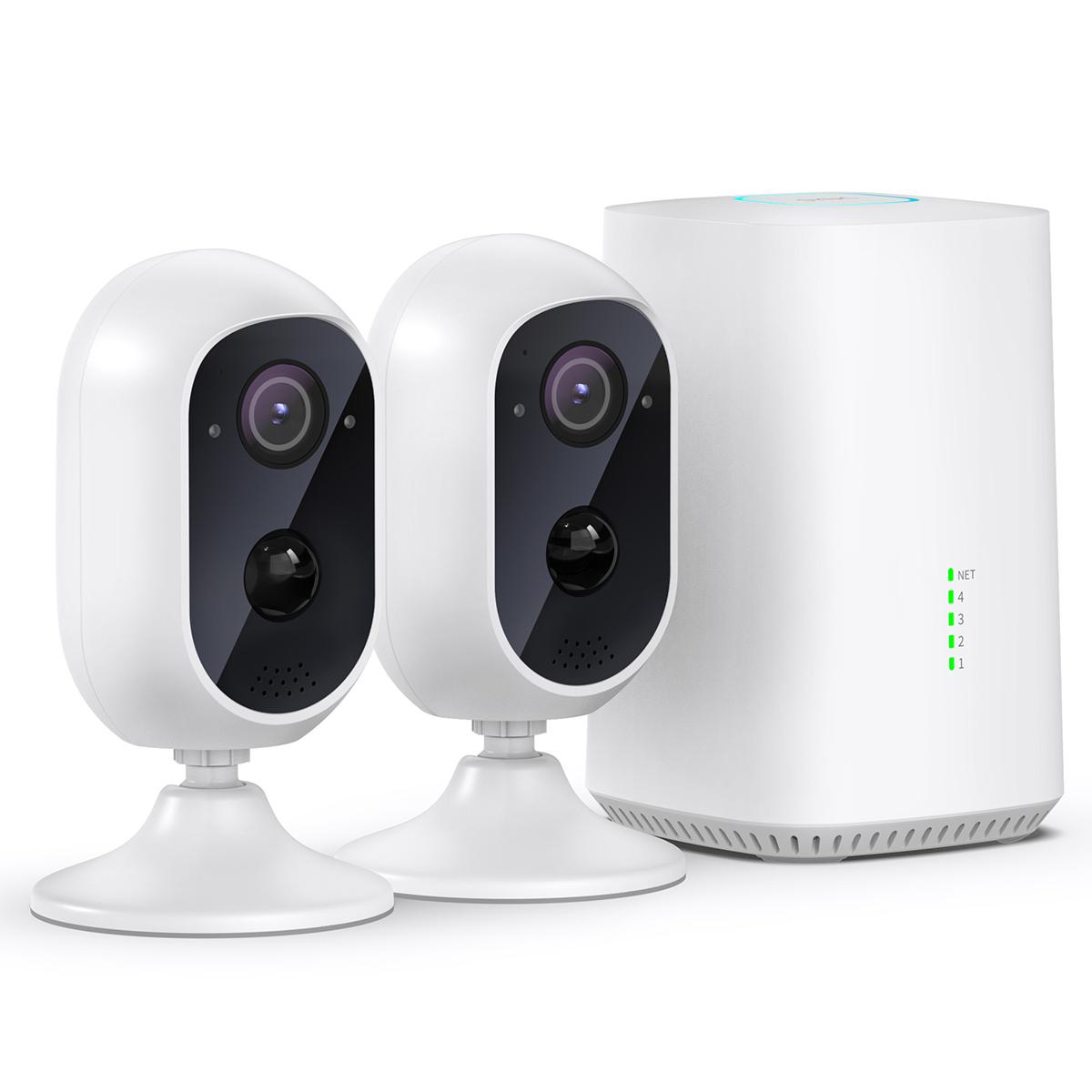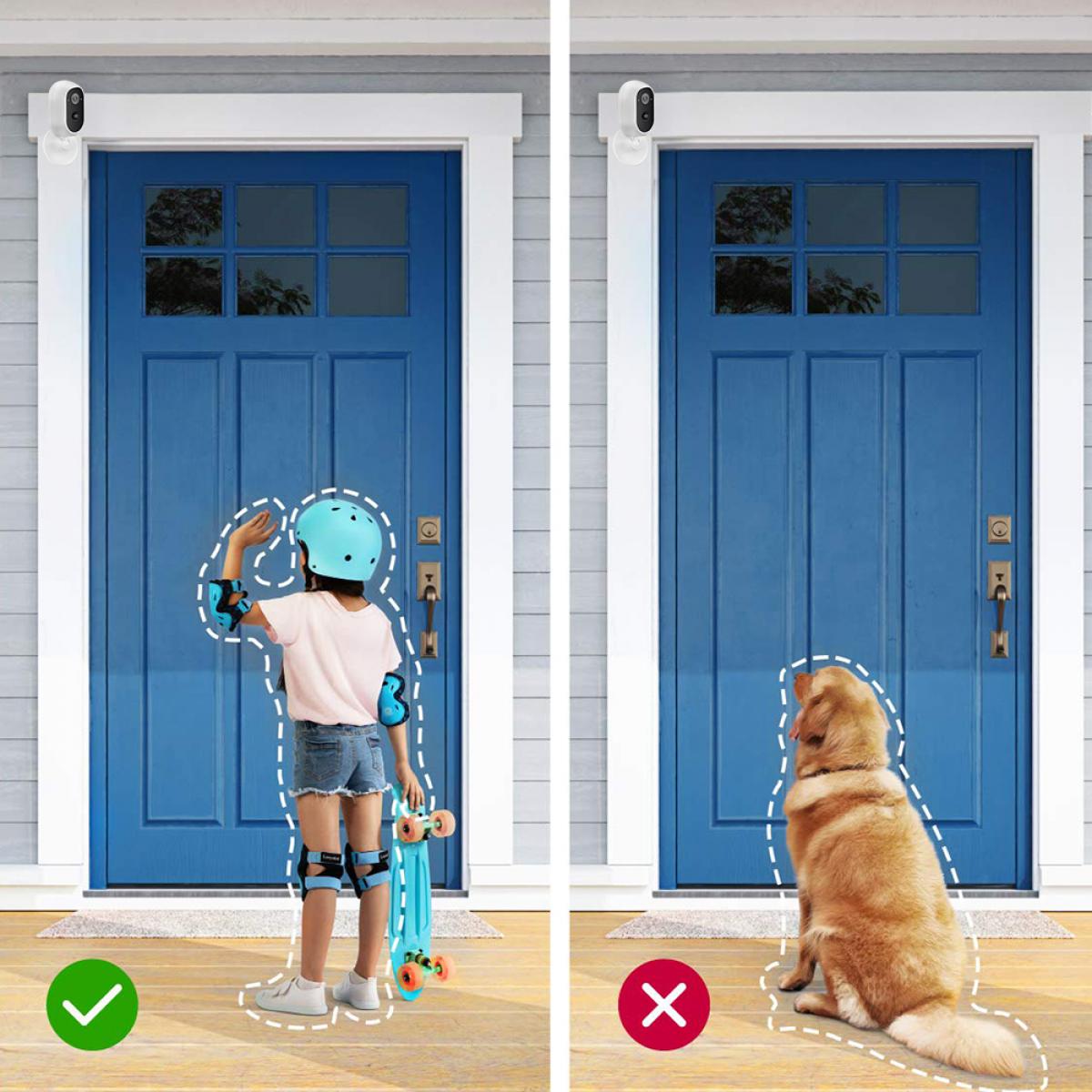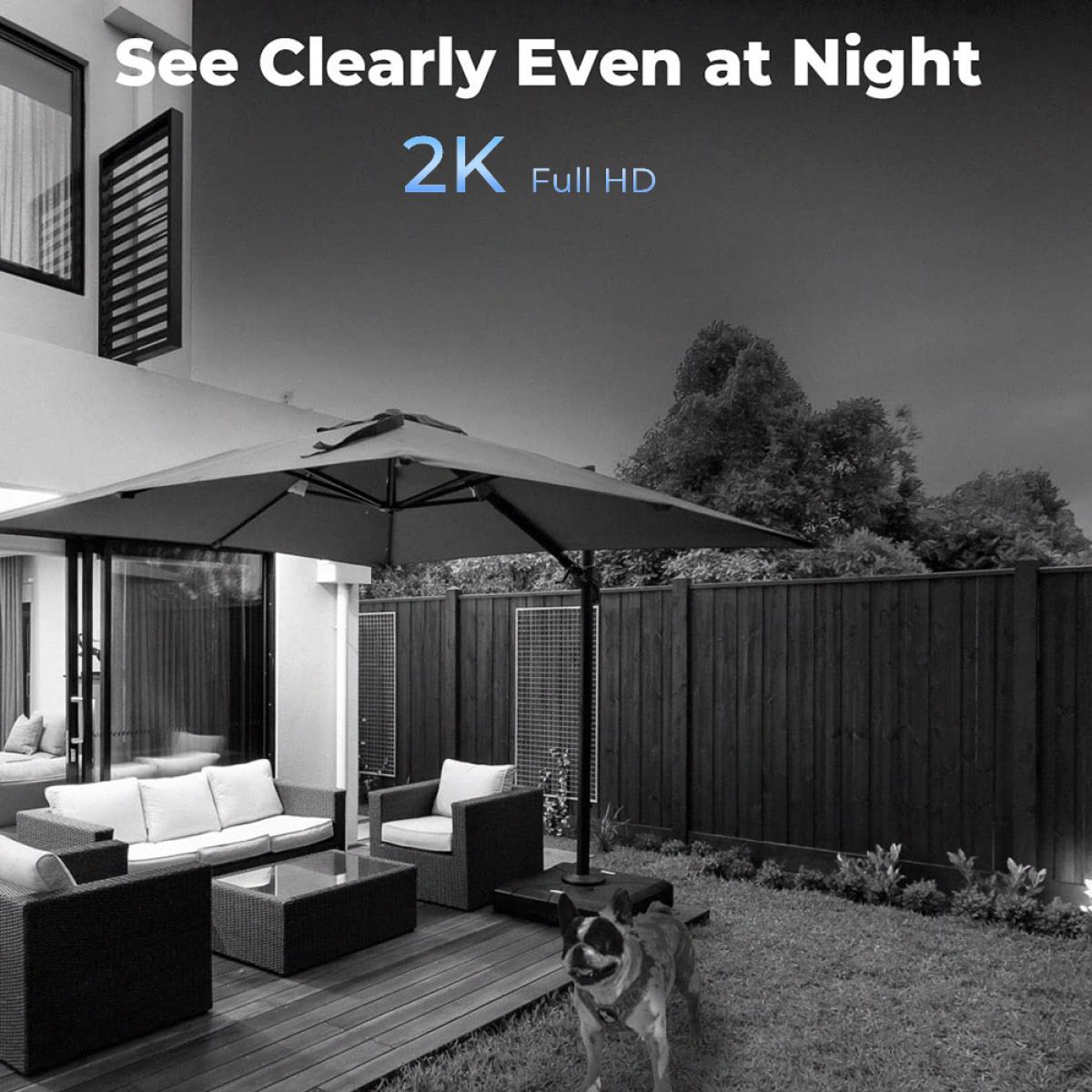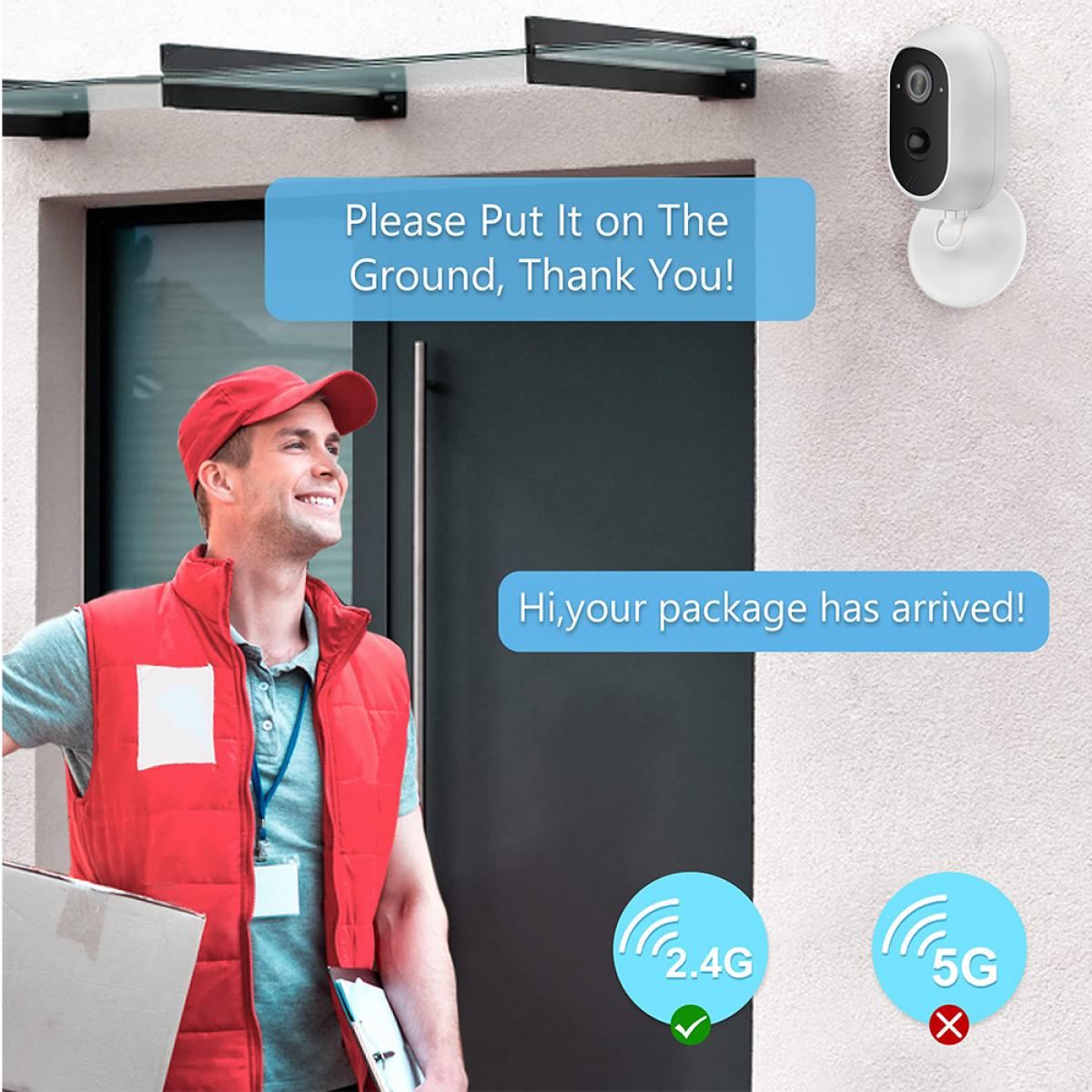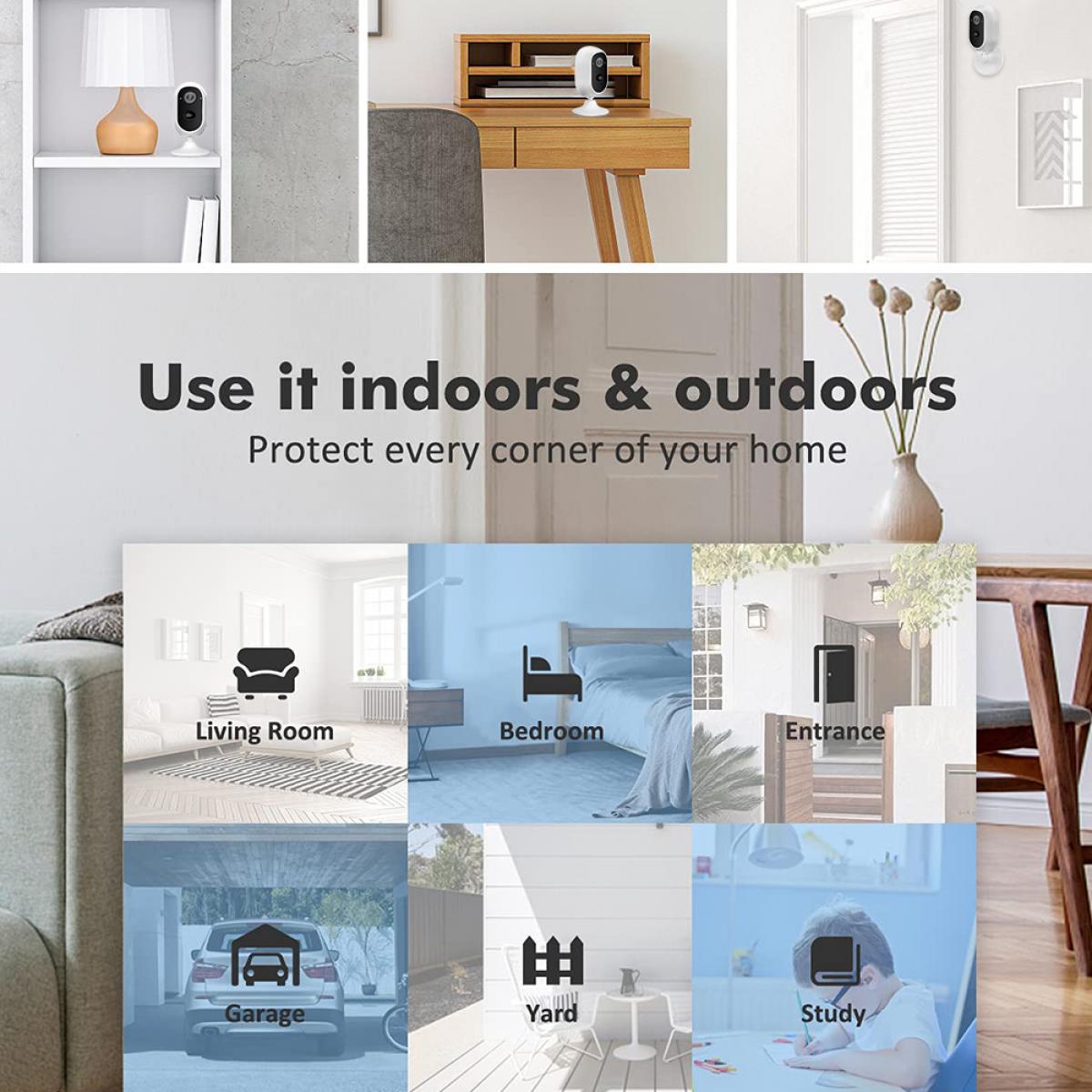 Good image quality, fast notification of motion detection, reliable person detection
I like the K&F better than my previous cameras. On the one hand, the price-performance ratio is right and the settings are far better without having to take out a subscription. You simply have more options at no extra cost. Of course, I can't say anything about the battery life yet..... but it looks as if this would also be better than with previously installed cameras. I can only recommend
03/04/2022
Works flawlessly.
It hangs in our garden for a month. Viewing angle is sufficient. The quality of the recording is sharp during the day and at night. It gets a bit more difficult in the dark with fast-moving people, but that's the case with many cameras. The battery life has to prove itself. At the moment we use the garden a lot, so the battery life will probably not last half a year. Despite this, the battery has held up very well so far. The photo shows a garden under construction.
04/04/2022
Good quality
Hassle free shipping. Product came neatly packaged and on time. Processing of the camera is good to very good. The picture that the camera delivers is also good. The only point of criticism is the rotation speed, which could be a little faster but is completely sufficient.
15/04/2022
Easy and quick installation Works perfectly
Great camera for the money
13/04/2022
A different sense of security
After a recent attempt to break into our home, we decided to use a surveillance camera. Assembly and setup was easy. The image quality is amazing for this price range. The night vision works perfectly. My family and I feel a lot safer again.
13/04/2022