K&F SA255C1 67inch Carbon Professional Tripod Monopod with 360 Degree Ball Head, 22.04lbs Load
Brand:

K&F Concept

K&F SA255C1 67inch Carbon Professional Tripod Monopod with 360 Degree Ball Head K&F SA255C1 67inch Carbon Professional Tripod Monopod with 360 Degree Ball Head, 22.04lbs Load

KF09.093

SKU:

KF09.093

109.99

https://www.kentfaith.co.uk/KF09.093_kf-sa255c1-67inch-carbon-professional-tripod-monopod-with-360-degree-ball-head
Features
• 【Carbon Fiber】This Brand new design tripod is made of premium carbon fiber that's both lightweight and sturdy.
• 【Quick Release Plate And Wide Compatible】Camera Tripod quick release plate with 1/4 screw, compatible with all dslr slr camera,camcorder,mini projector,digital cameras. For example,Nikon d3400 d3300,d3400,d5300,d7000,canon 7d,canon rebel,Sony a7,Sony a6000,Sony a7iii And so on, so its a canon camera tripod, Nikon tripod and Sony tripod.
• 【Strong Stability】25mm large diameter tube,the load capacity can reach 22.04lbs (10kg), provide security and stability support for your camera; Metal spiral type locking knob, more solid and stable.
• 【Monopod Mode】Can be converted to a monopod in seconds: Loosen the knob and Pull out the center column that the center column can be used as a monopod.
• 【Shooting Flexible】Tripods are available in a variety of shooting styles, specially designed ball-head can rotate 360° and the inverted shooting allows you to shot static landscapes from the low angle to achieve marvelous shooting experience.
Carbon fiber tripod
67" Portable Carbon Fiber Travel Tripod 22lbs Load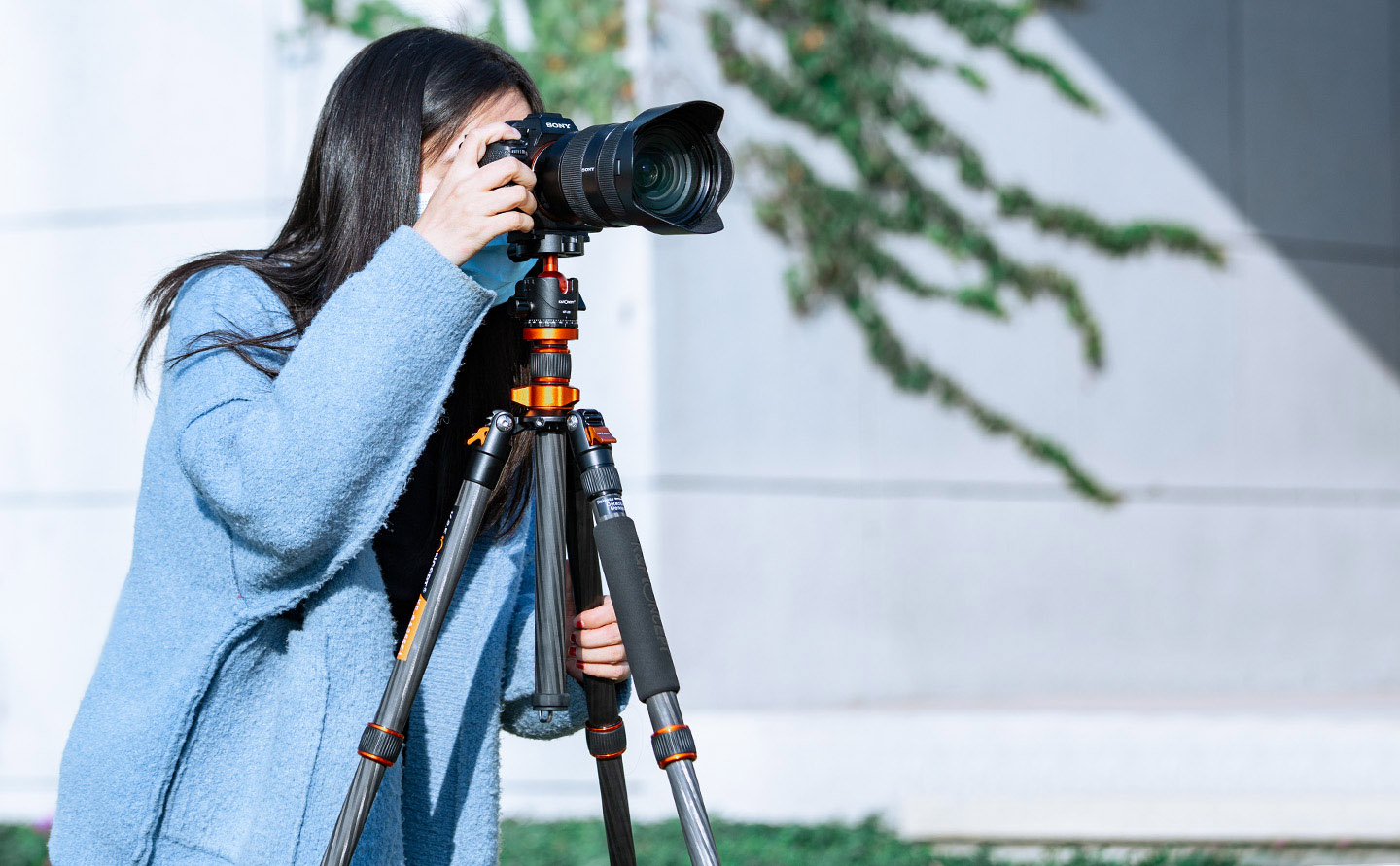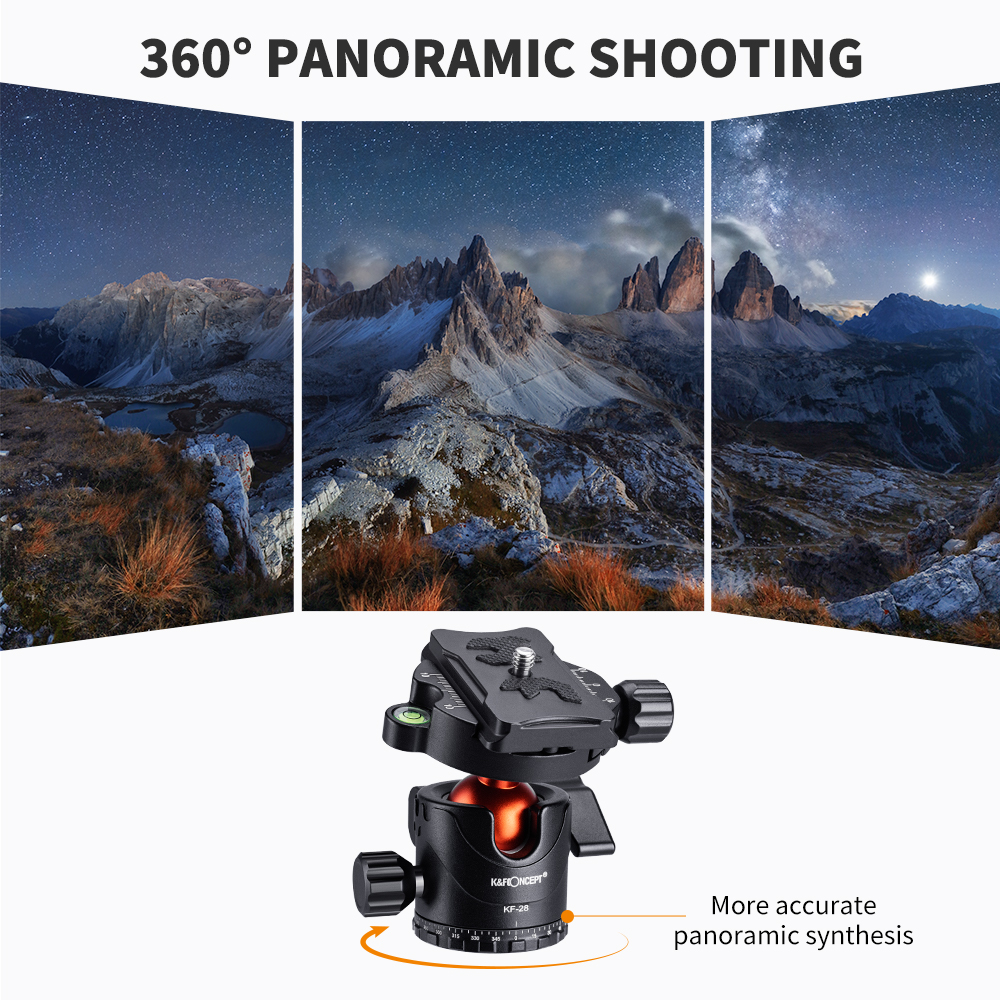 360° Panoramic Shooting
Ball-head can rotate 360° and get free angles, allowing you to get the perfect shot and amazing panorama every time.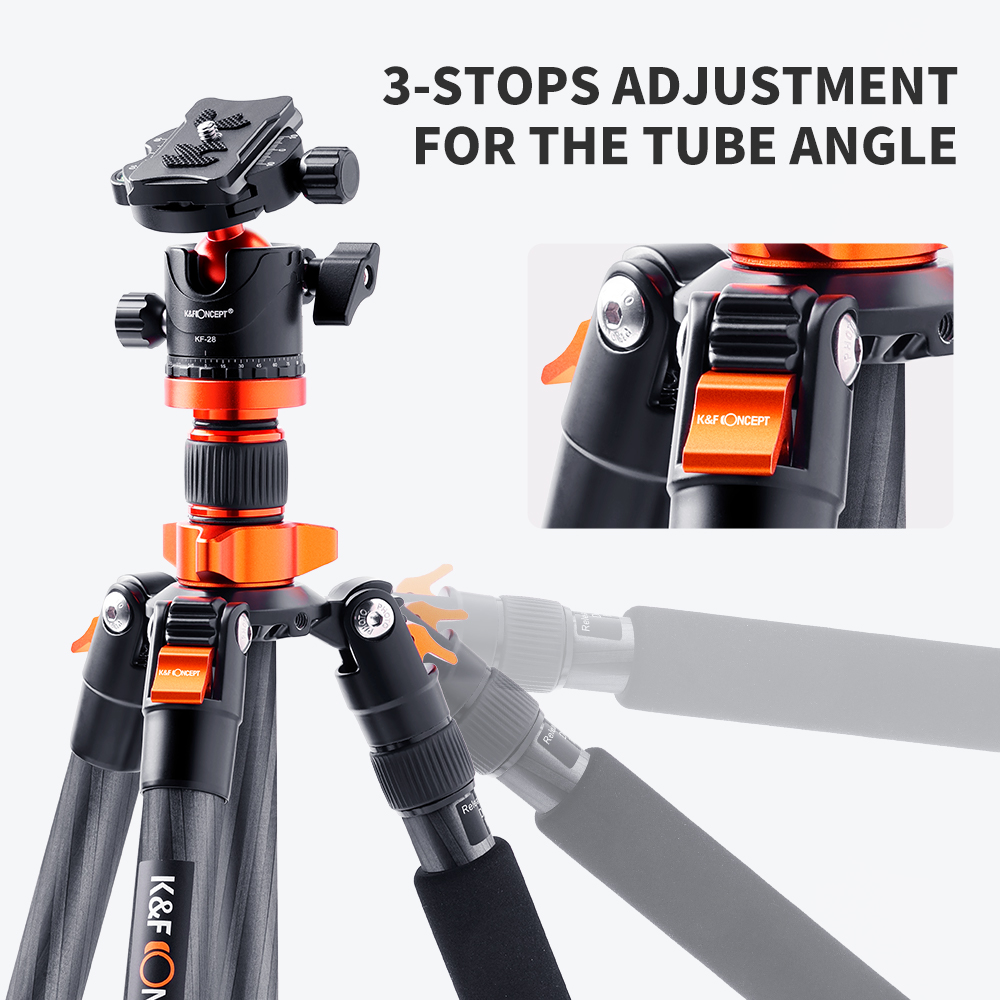 3-stops adjustment
Tripod legs can be adjusted in three levels of opening angle to stabilize on varying grounds and incline levels.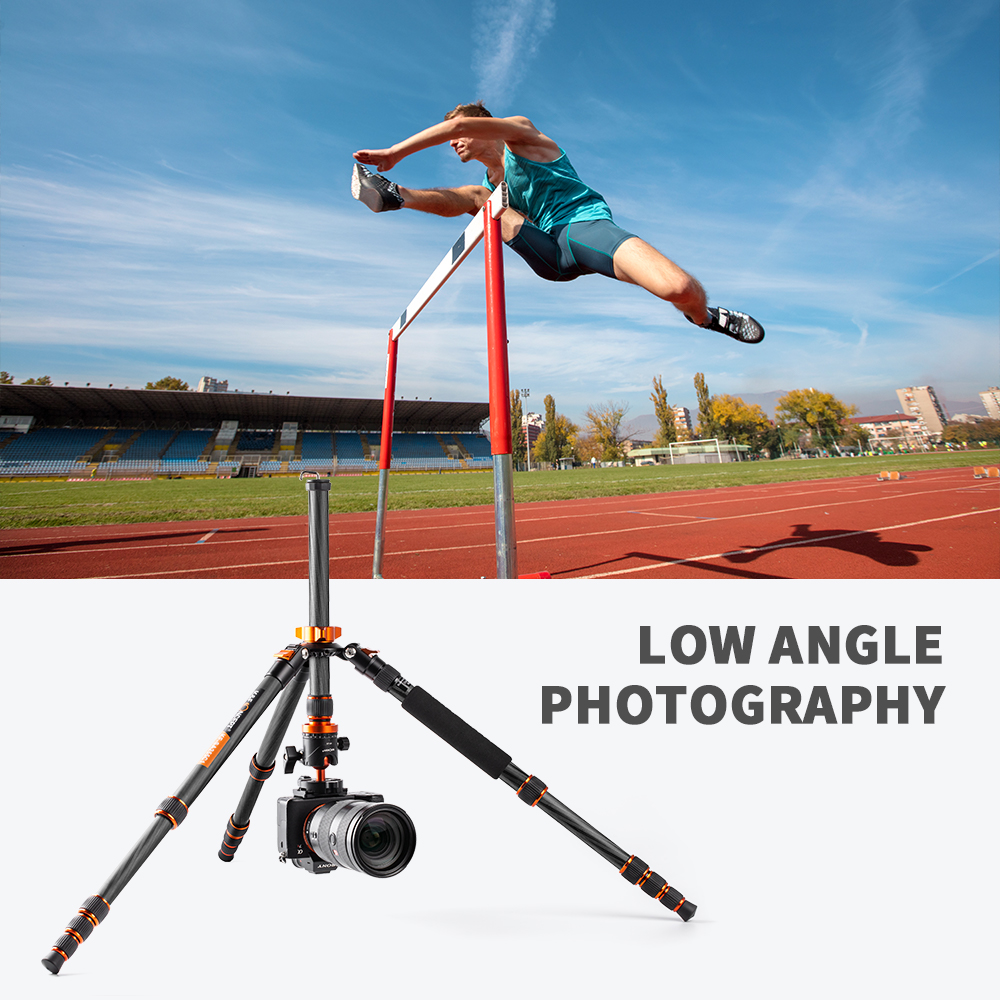 Lowest Angle Shooting
Lowest angle shooting, macro shooting, and special photography can be achieved through inverted central axis.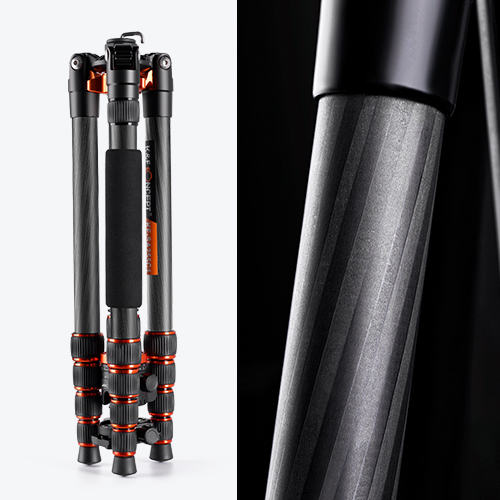 Quality Carbon Fiber
Use high-quality carbon fiber materials to reduce item weight while maintaining strong stability.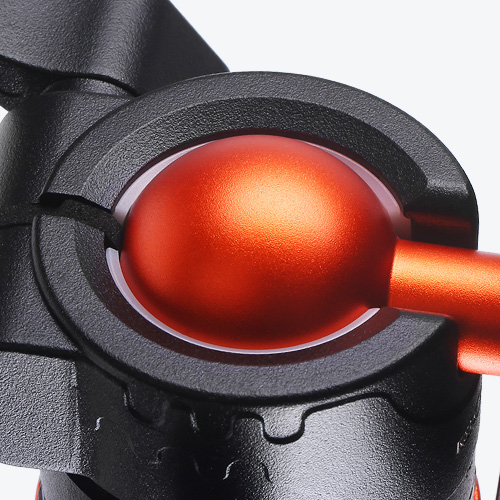 1.1"(28mm) Ball Head
Loading capacity up to 22.04lbs / 10kg,making it ideal for indoor and outdoor photography.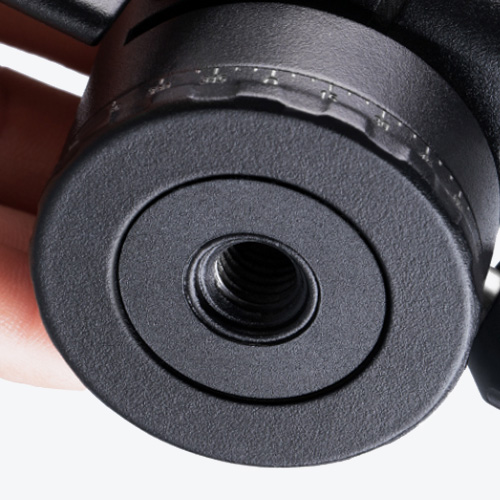 3/8 Screw
Universal specifications compatible with all tripods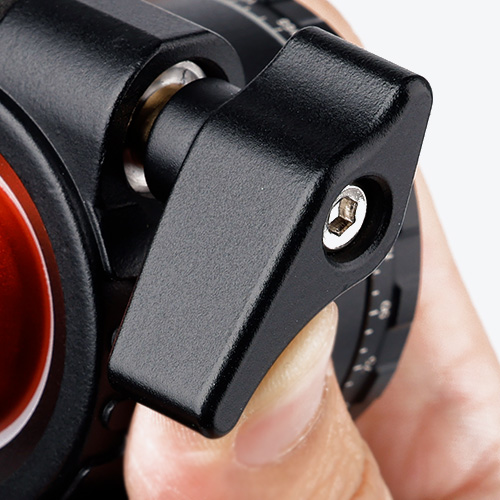 Locking Knob
Quickly adjust the position, the lock degree is stronger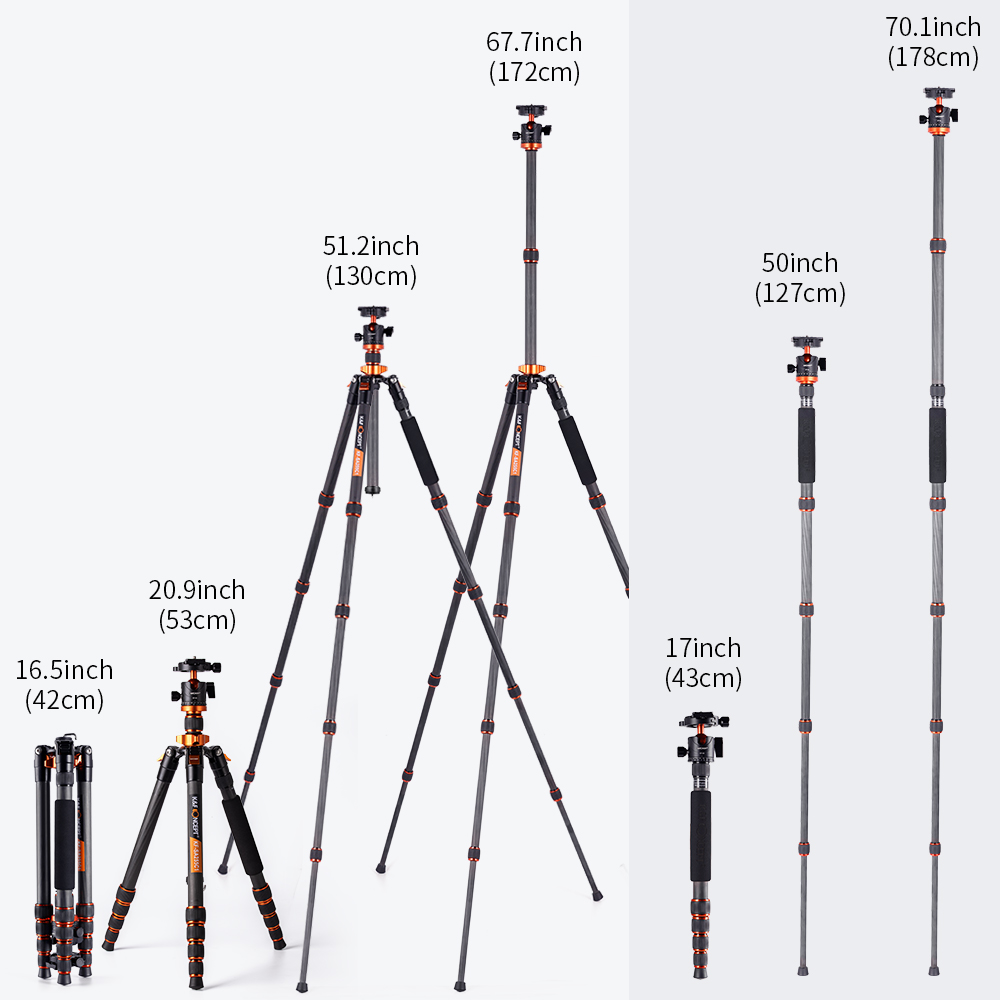 Easy to shoot
This tripod can be quickly transform into a monopod,the Max monopod height up to 70.1 inch.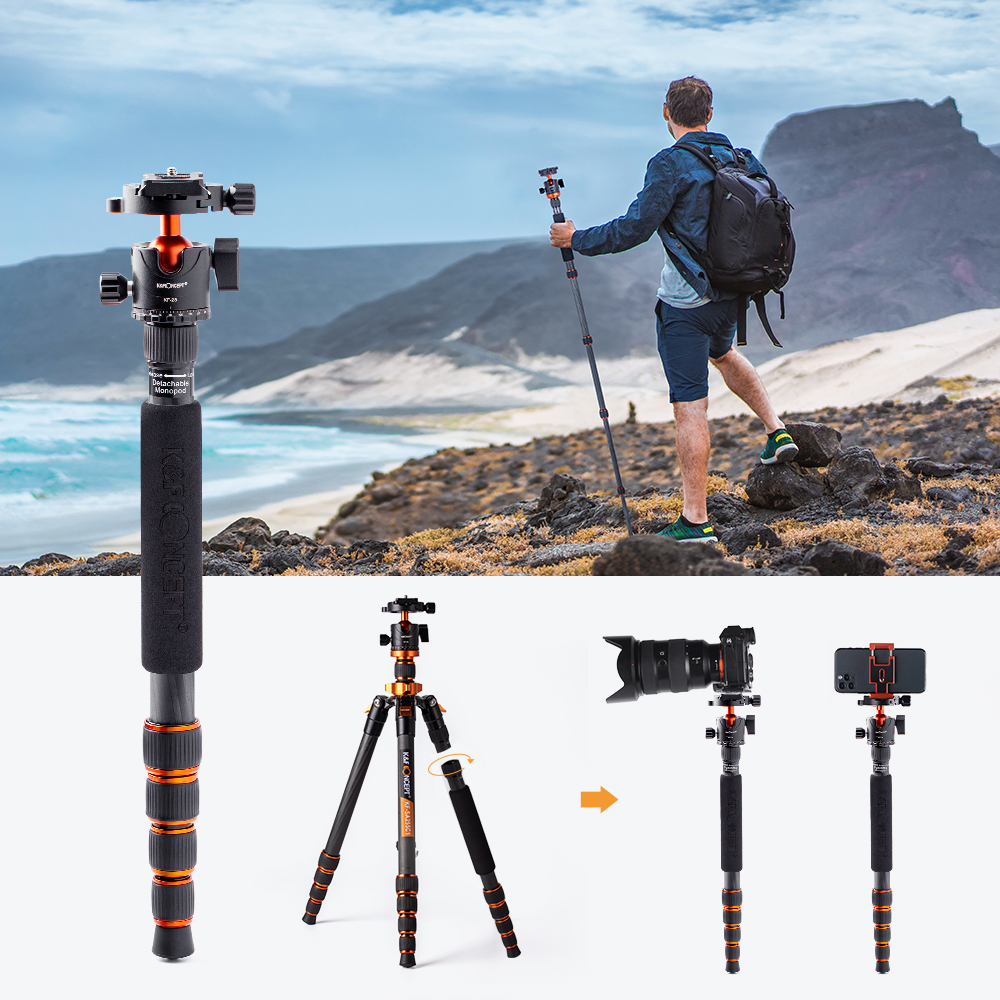 Detachable Monopod
Transform into a monopod, providing an alternative way of shooting with ease.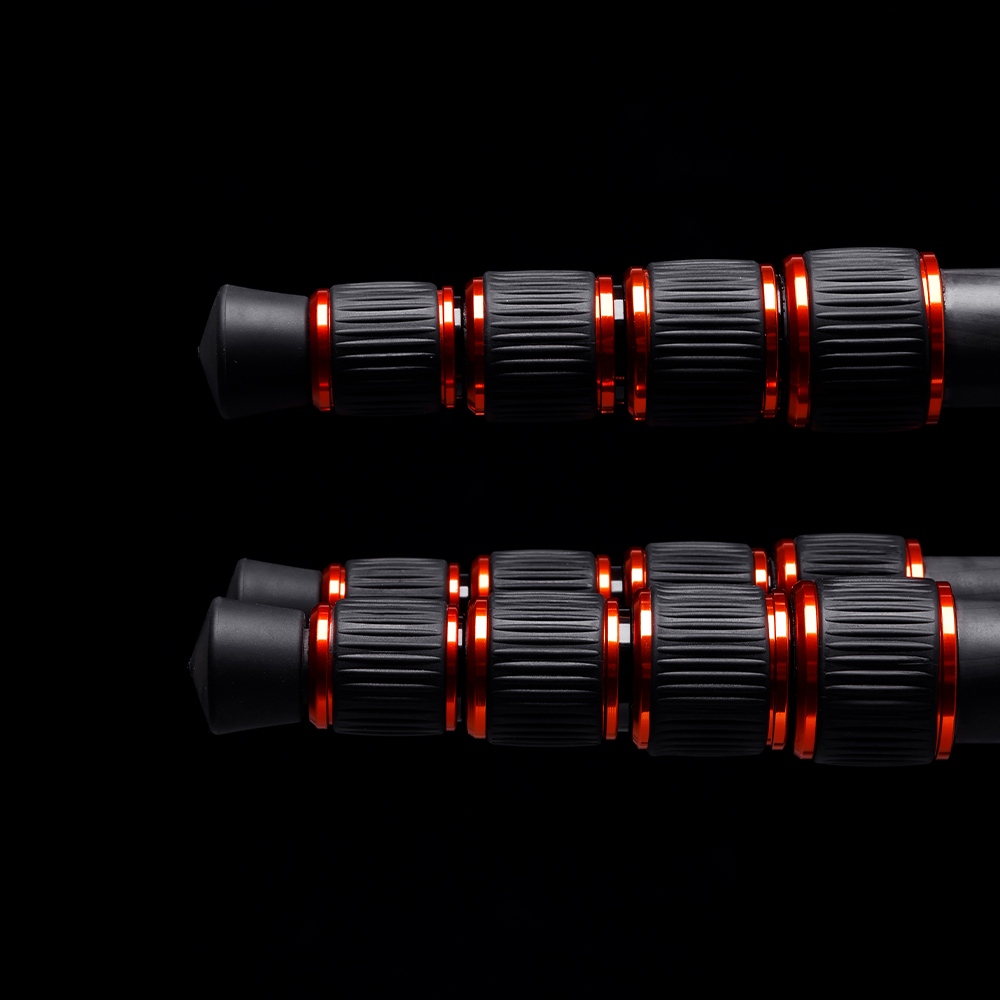 Metal Spiral Locking
The metal spiral locking knob on the leg is better for locking strength. Release clockwise and tighten counterclockwise.
1/4" screw
Install into your camera just like normal quick release plat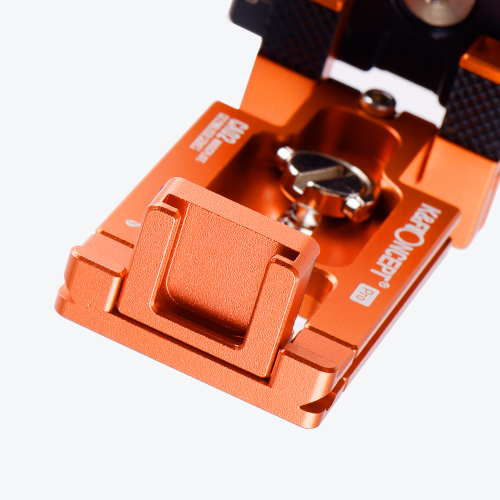 Cold shoe holder
Can fix the microphone,camera light and other equipment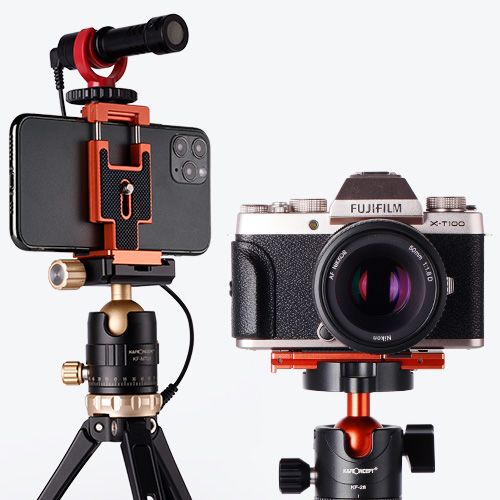 Phone and camera
Can switch between two modes without affecting the use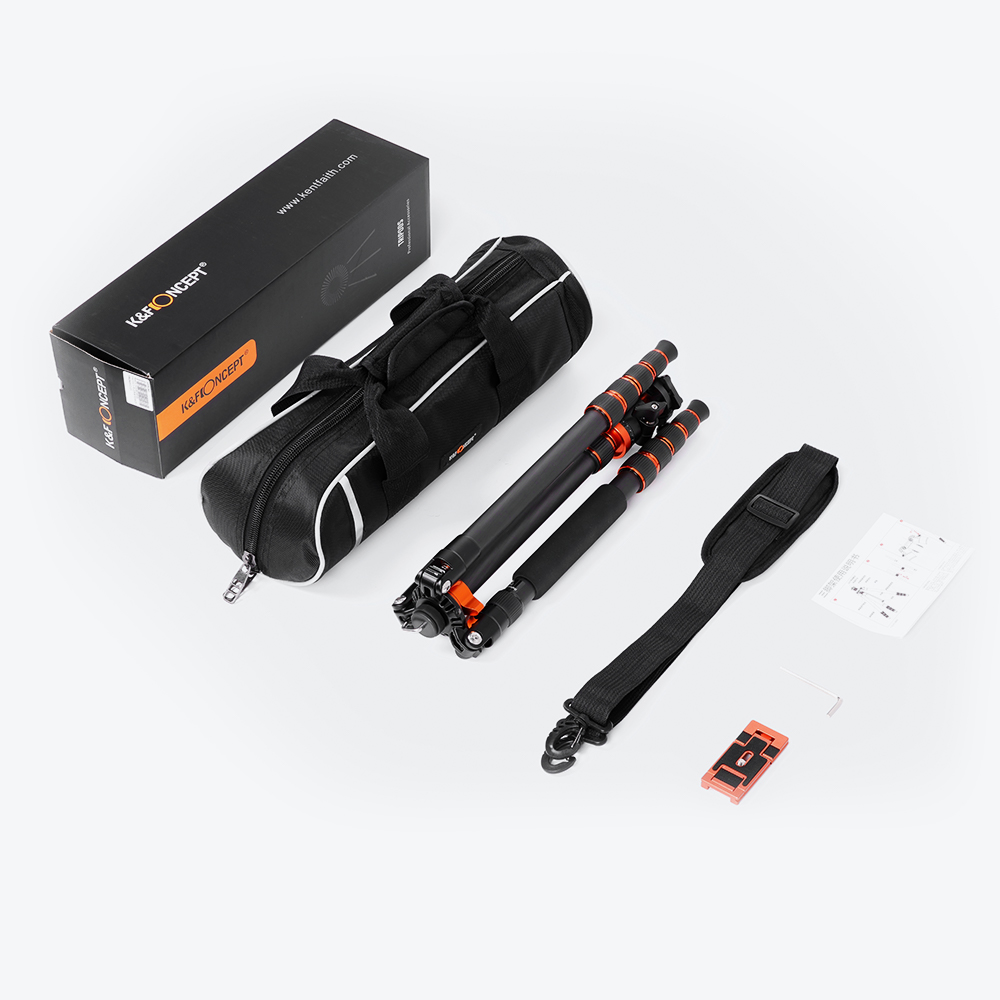 Packing list
Sturdy packaging prevents damage in transit
Great value
very good quality and so light
07/07/2021
Great weight!
Good sturdy tripod and like the phone fixture plate, that's class!!
28/06/2021
This tripod feels the excellent quality the movement of the legs ouses precission.
The ball head is just excellent quality there is a notch where the head just slips in to for easy vertical shots and the reassuring quality is there again in the way the head moves beautiful slow motion great when going pano shots and a handy marker on the head to let you know how far you've come round.
The monopod works really well the whole this is metal and carbon fibre construction.
Now i bought this item for the lightness of carbon fibre but the ball head is heavy which actually makes the tripod heavier than my old ally and plastic job this is the only thing that knocks this item i still recommend this tripod 10/10.
16/06/2021
I bought this tripod as a birthday present for my sister, as she's seriously into her photography and wanted one to add to her kit of camera stuff. I decided to go for this as it's made of carbon fibre, as opposed to aluminium, and unlike aluminium carbon fibre doesn't rust, so it's ideal for use outdoors, even if it does start raining. The tripod can be adjusted into several different positions in order to gain the best shot - the length of the legs can be individually altered in the event that you have to stand it on uneven surfaces, such as if you're standing it on rocky terrain and need to find a way of standing it so as to get the camera sitting level on the tripod, as opposed to sitting lop-sided. It also comes with a very small shaft that hangs from a chain when it's not being used. Given that the angle of all three legs can even be adjusted so that they're almost level to the ground this makes the tripod especially useful for getting shots that look as though you were lying on your belly aiming up the camera when the shot was taken - simply get all three legs as close to the ground as possible, screw on the short shaft and you can sit the camera on that and get low-level photographs that may otherwise be very awkward, if not impossible, to get otherwise.

All in all I'd say that this is a very well made and well thought out piece of kit - if you're currently split between getting this or opting for one of the cheaper aluminium models then get this - it's well worth the money and you certainly won't regret it.
10/06/2021
This product is extremely well made, constructed from carbon fibre, it is very lightweight and compact for its performance. The tripod feels sturdy when setup and is easy to use and adjust. The spirit bubble on the ball head makes setup even simpler. The kit includes the tripod and ball head, carry case and small monopod adapter plus screw piece. The case feels well made and durable. It fits the tripod and included accessories perfectly and makes for easy transporting with the included shoulder strap. The removable monopod leg is easy to use and setup; the ball head can be attached to it or setup as a standard screw thread to attach your camera to. My only criticism which does not affect my rating for this review, is that the instructions could include a little more explanation to accompany the illustrations, as it wasn't completely clear on how to reassemble the tripod after using the monopod. Top tip: the centre post is inserted from the underside of the tripod. Overall an excellent product and very good value for money. It can easily support most photographers setups in various aspects to help you get the perfect shot. I would definitely recommend this product.
10/06/2021