SA254T3 77" Aluminum Portable Travel Tripod Heavy Duty 22lbs Load with Detachable Monopod, 360° Ball Head Carry Bag for DSLR Cameras
Brand:

K&F Concept

K&F Concept 72" Aluminum DSLR Tripod Monopod TM2534T with Rotatable Center Column for Panoramic Shooting 360 Degree Ball Head 1/4" Quick Release Plate Compatible with Canon Nikon Sony

KF09.096

SKU:

KF09.096

112.99

https://www.kentfaith.co.uk/KF09.096_focuser-series-sa254t3-aluminum-alloy-tripod-can-be-folded-back-and-detachable-one-leg-plastic-screw-lock-die-casting-tripod-die-casting-leg-connector-angle-button-and-central-axis-lock-with-orange-new-appearance-with-kf-28-head
Features
• 【Compact & Flexible】4 sections leg can adjust the height from 18.89'' to 72.24''; the N. weight with ball head is 4.38lbs; can be 180°reflexed, which is super portable with tripod carrying bag.
• 【Transverse Center Column】This tripod allows you to move the central column from zero to 180° angles in horizontal positions, making macro-photography and special wide-angle shots a breeze
• 【Detachable Monopod】Tripod leg with foam sheathing can be individually unscrewed to be converted to a monopod or walking stick alone.Smooth zipper shoulder bag makes it really portable
• 【Metal Ball Head】Can be rotated 360 degrees, helping to expand camera activity range when panoramic shooting.(the bubble level help to judge the level and the accurate composition)
• 【Ultra Stable】Max tube diameter:25mm Load capacity:10KG/22lbs; Tripod Legs are made of magnesium aluminum alloy tube to offer you more stability.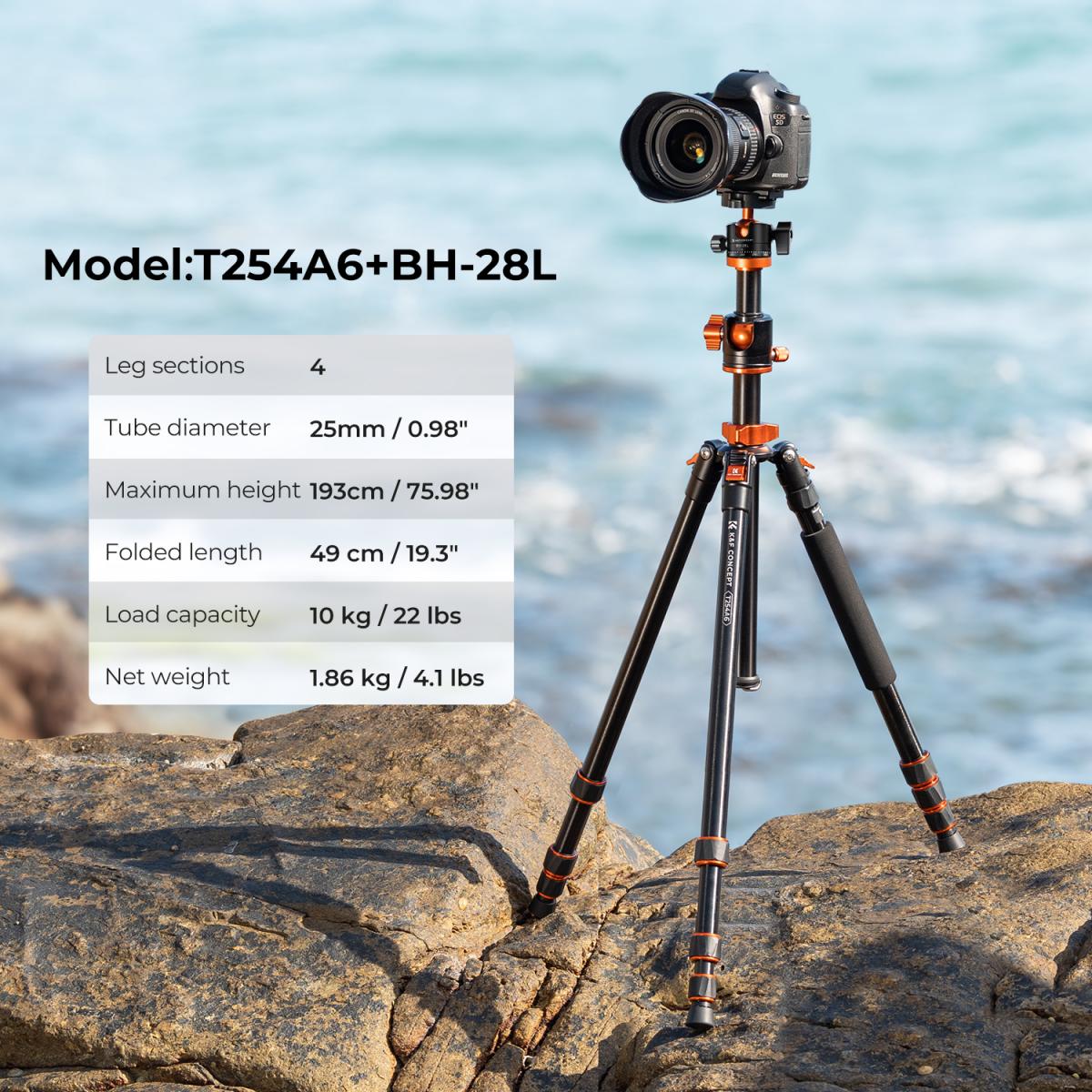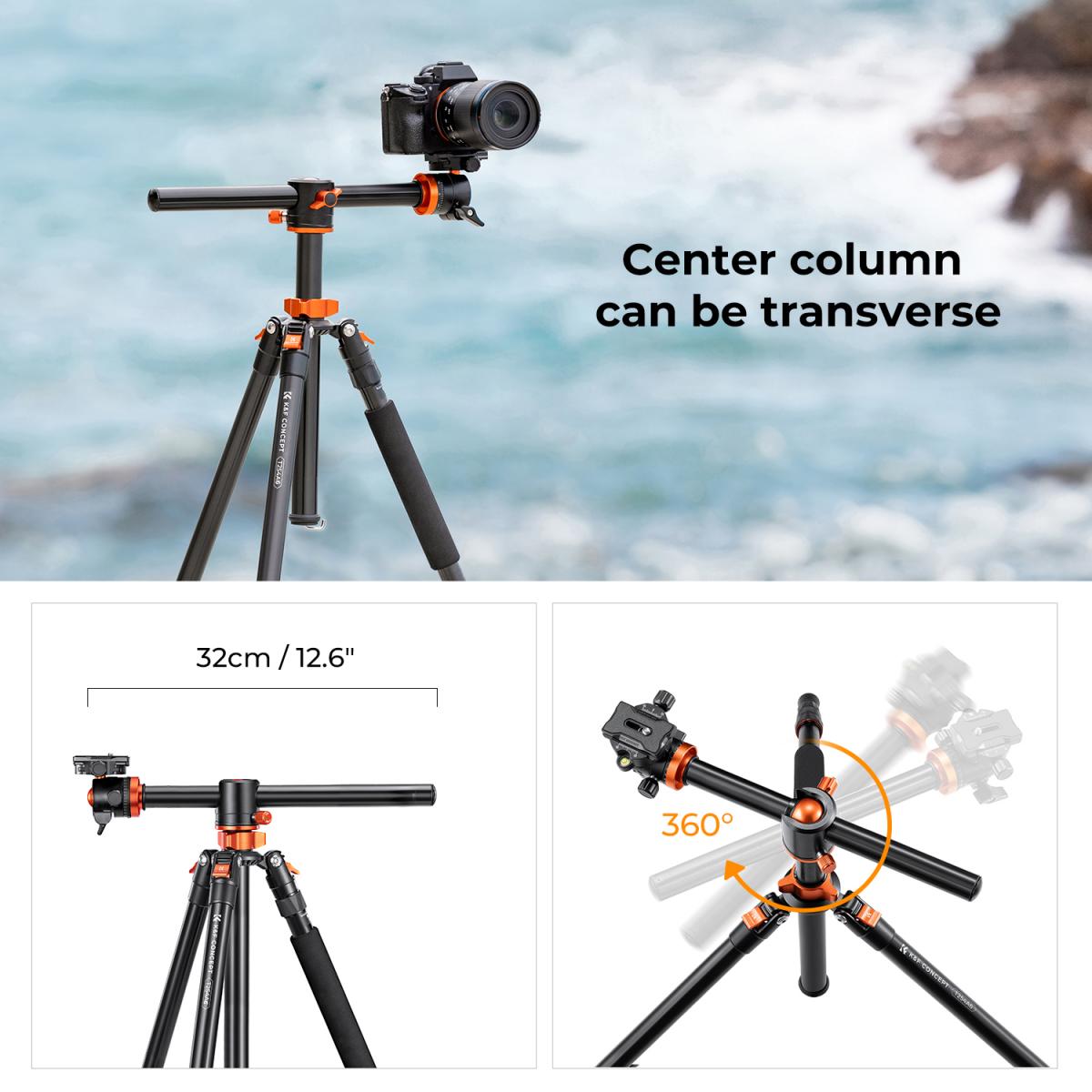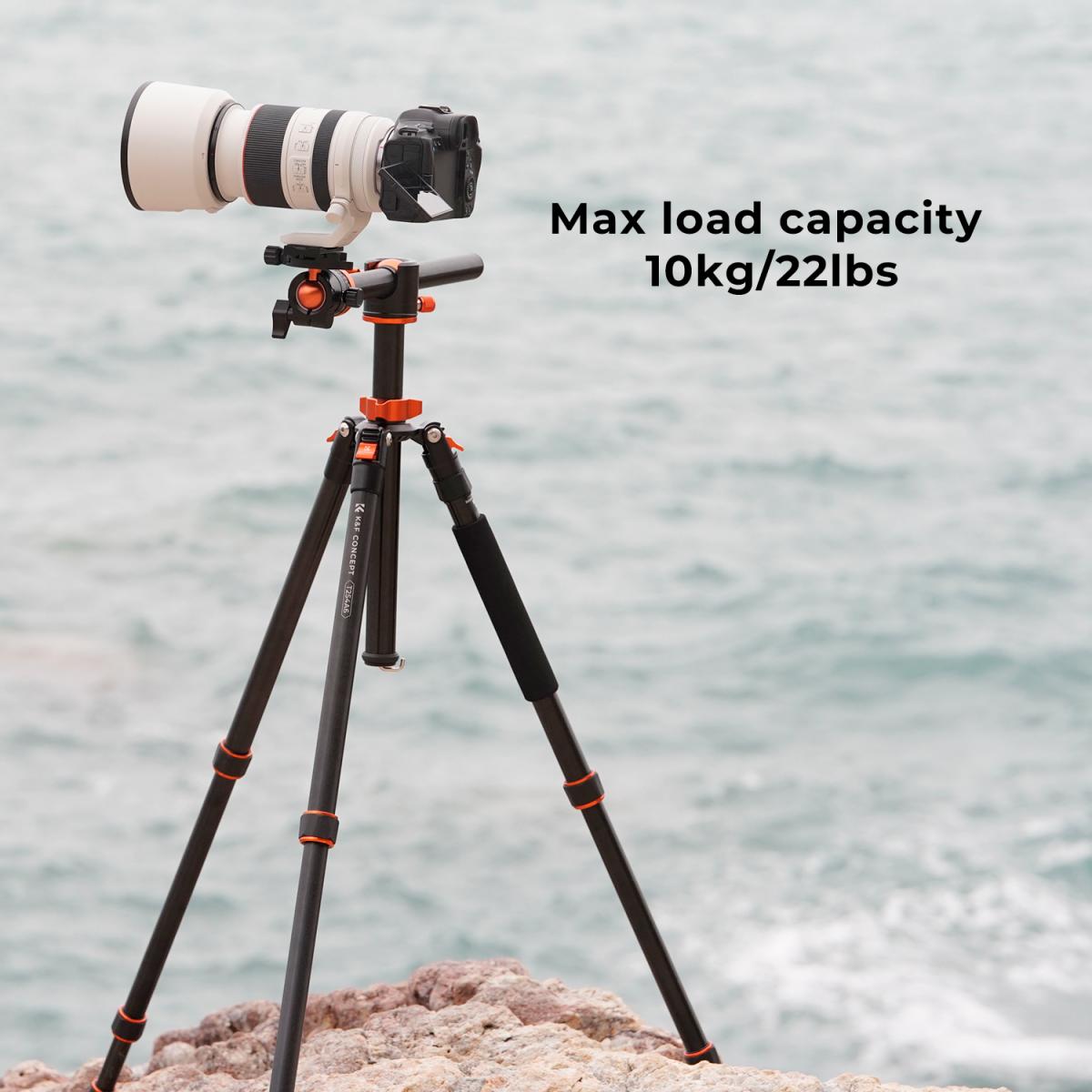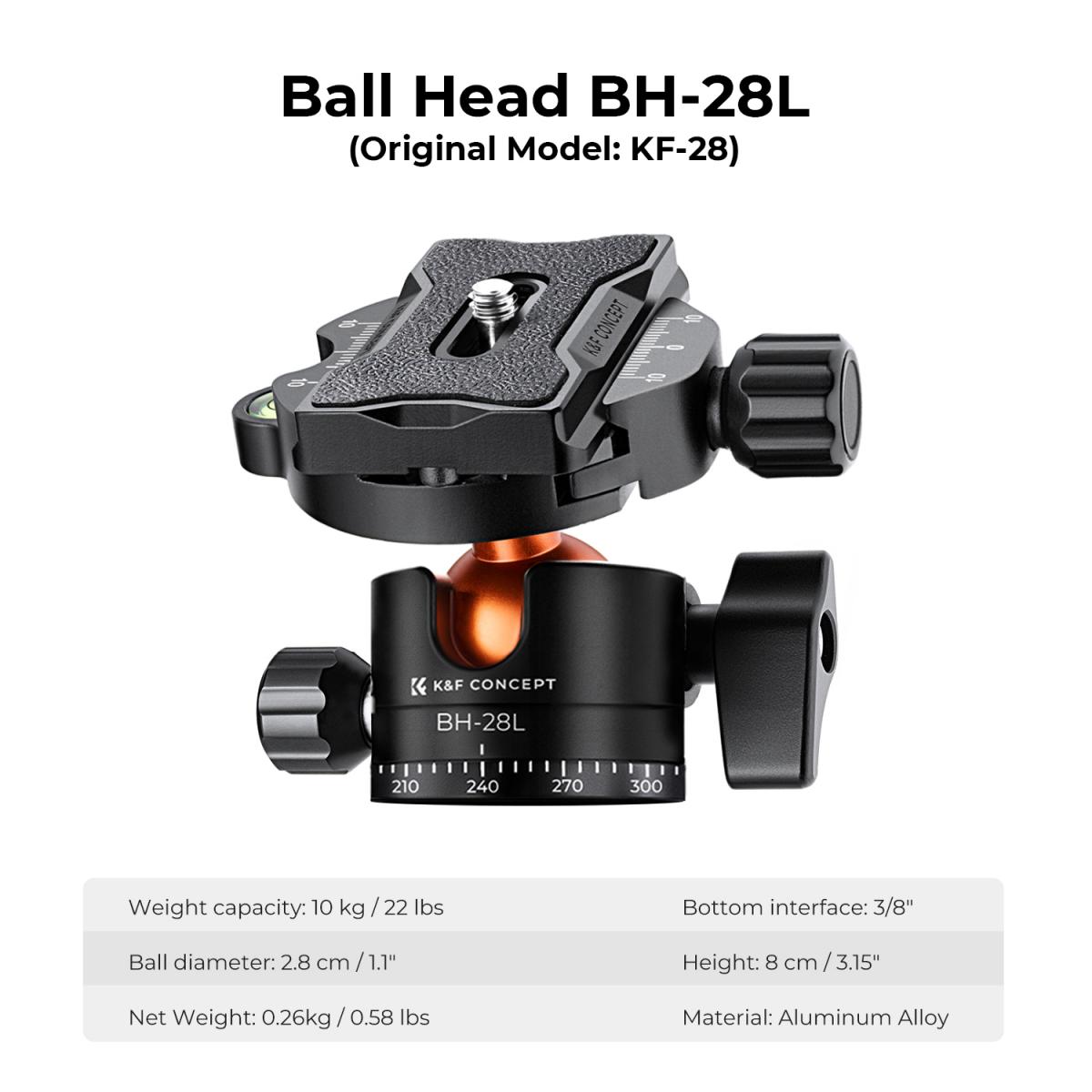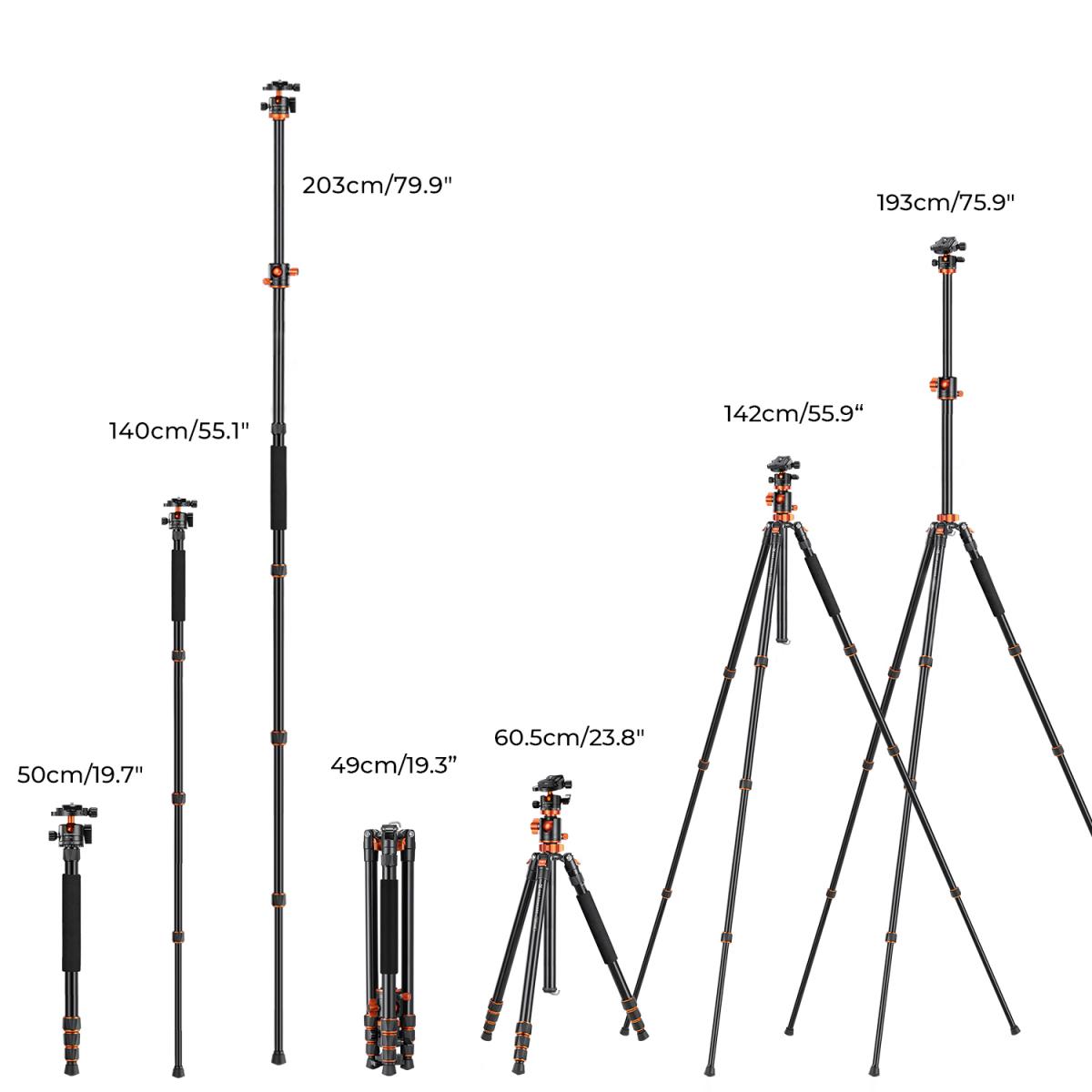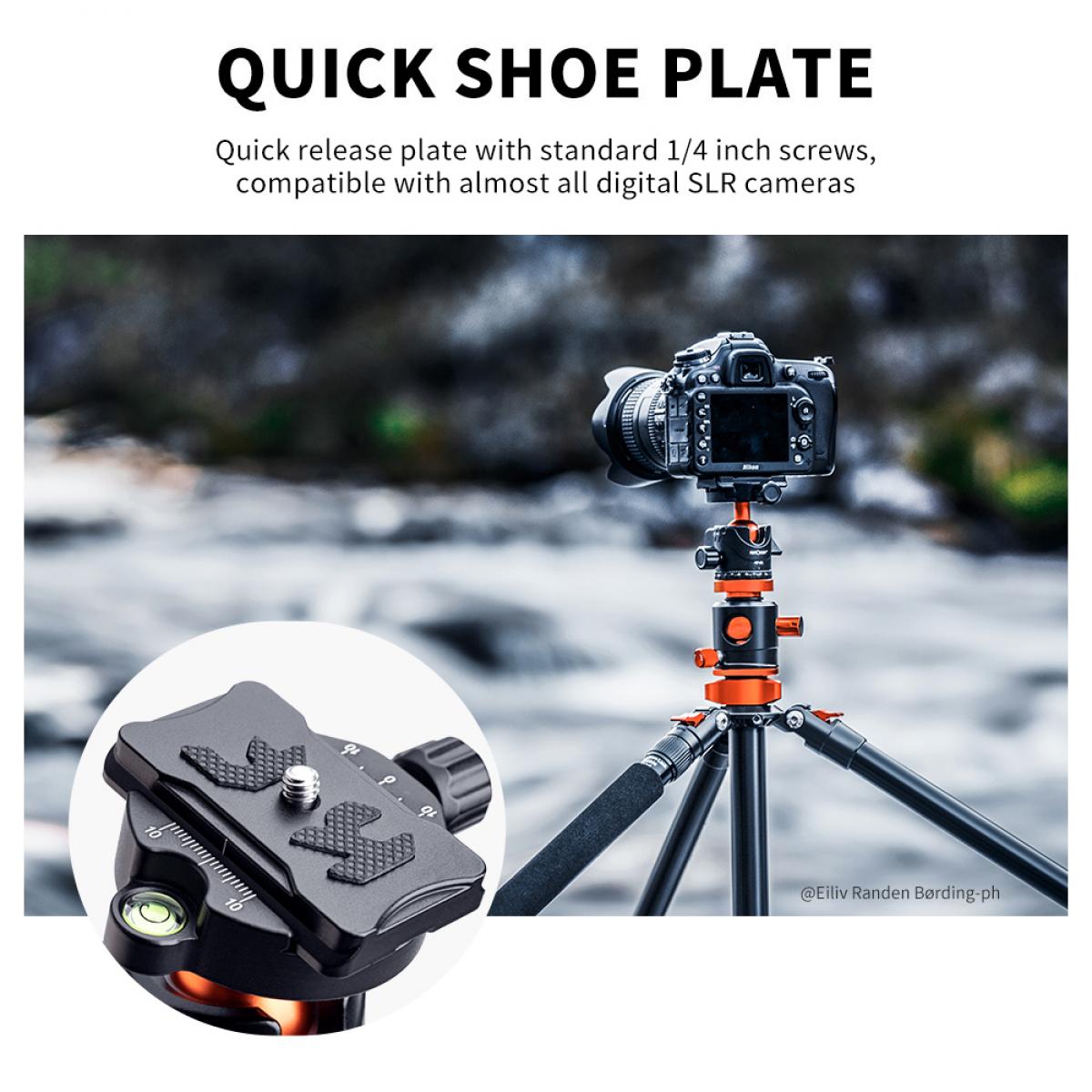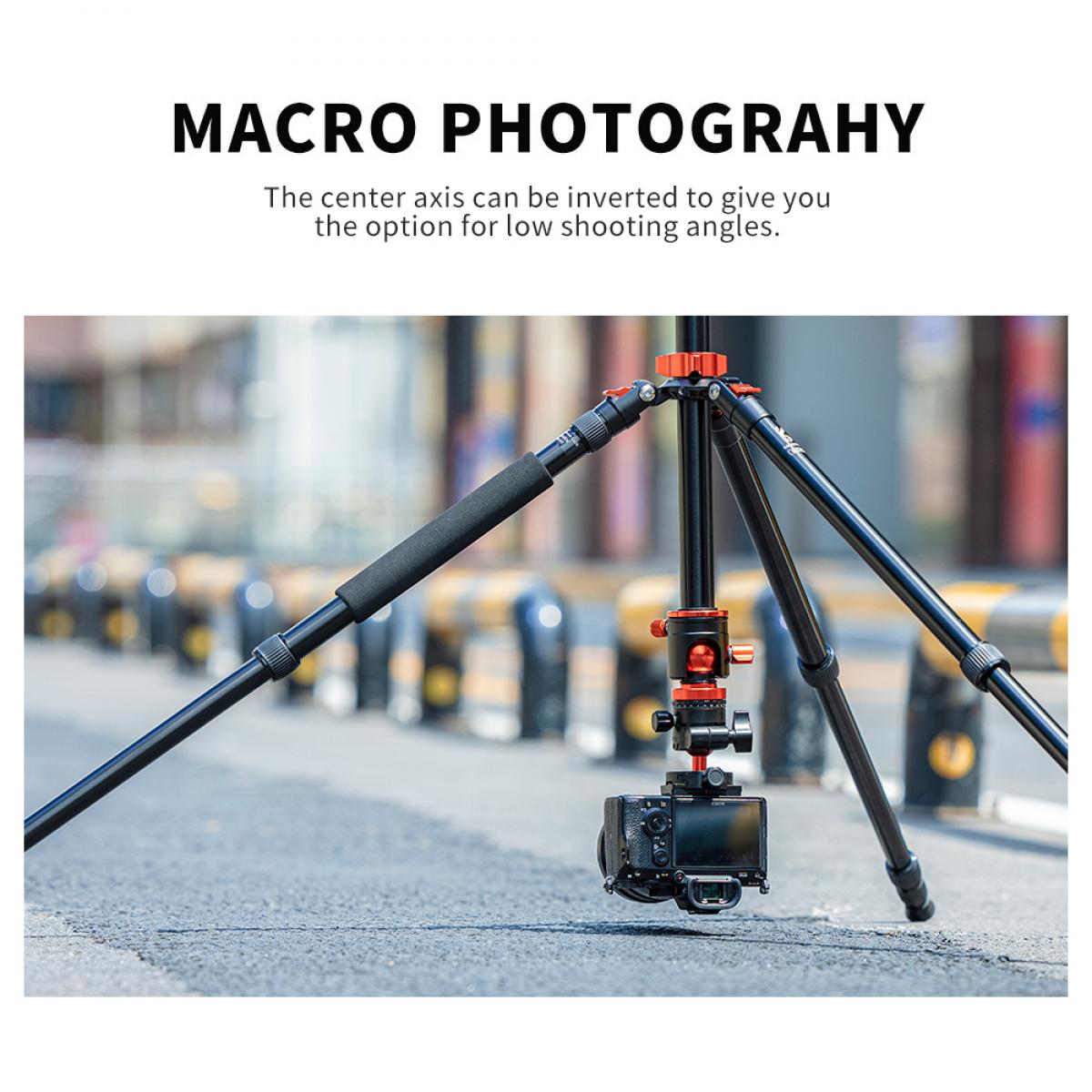 This tripod feels the excellent quality the movement of the legs ouses precission.
The ball head is just excellent quality there is a notch where the head just slips in to for easy vertical shots and the reassuring quality is there again in the way the head moves beautiful slow motion great when going pano shots and a handy marker on the head to let you know how far you've come round.
The monopod works really well the whole this is metal and carbon fibre construction.
Now i bought this item for the lightness of carbon fibre but the ball head is heavy which actually makes the tripod heavier than my old ally and plastic job this is the only thing that knocks this item i still recommend this tripod 10/10.
13/07/2021
This product is extremely well made, constructed from carbon fibre, it is very lightweight and compact for its performance. T
13/07/2021
I am pleasantly surprised at how incredibly light this tripod is. At first, I had a flexible camera tripod and a second more sturdy aluminum tripod (for windy days and short hikes). Now I will be selling both, my aluminum triopod, although sturdy, was a pain to carry on hikes when I was trying to cut down on weight. And the flexible tripod, although lightweight was useless unless there was a branch or something similar to hang it from. Even then, I was nervously taking a photo, while hoping that it could support the weight of my very expensive camera equipment.
This, on the other hand, once strapped on my backpack I barely noticed it. Sometimes I found myself doing a double-take to make sure it had not fallen off. But do not let the weight fool you, this is sturdy, I live in Scotland and this could stand Scottish winds without a second thought. If I was in doubt I would just hang a weight from the hook underneath the center column. And boy is this tripod versatile, it gets incredibly low, high, the angles it holds, it is like watching a yoga instructor go from one position to the next effortlessly. The ball head is very smooth and the camera feels very safe and in place. Again what makes this outstanding is the price point for carbon fiber tripod. I have a mirrorless camera, so I generally like carrying less and now I do not have to compromise for utility for weight when going on hikes anymore.
07/07/2021