Camera Backpack Waterproof with Rain Cover,K&F Concept Large Capacity Rucksack DSLR Travel Bag for Canon Nikon Sony
To

United Kingdom

Expedited Shipping

3-5

business days
Brand:

K&F Concept

Buy K&F Concept camera backpack waterproof with rain cover,k&f concept large capacity rucksack dslr travel bag for canon nikon sony online, £52.99 free shipping to UK.

KF13.066

Availability:

In Stock

52.99

https://www.kentfaith.co.uk/KF13.066_fashion-dslr-camera-backpack-for-travel-outdoor-photography-fit-canon-nikon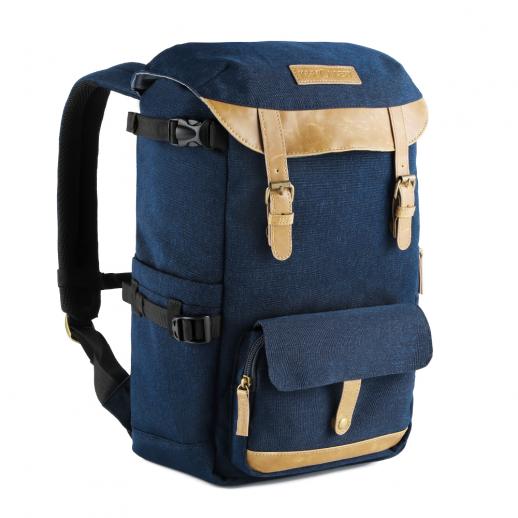 Camera Backpack Waterproof with Rain Cover,K&F Concept Large Capacity Rucksack DSLR Travel Bag for Canon Nikon Sony
Features
• 【Capacity】Spacious main compartment holds one DSLR camera and multiple lenses, flashlight,and other accessories and its removable dividers made of PE board and EPE foam stabilize your gear without hurting it.
• 【Material】Made of Waterproof high-quality material, wear resistant, scratch resistant, tear resistant.Extra rain cover offers waterproof protection.
• 【Comfort on the Go】Ergonomic shoulder harness and waist belt provide excellent support and even weight distribution for all day shooting., Side straps secure tripods or other bulky accessories
• 【Access fast design】Camera Backpack rightside access lets you get your gear without putting the bag down. And also design professional tripod straps on the left.
• 【Measurements】10.8"*6.7"*17.3" Shipping Weight: 1.21kg. This camera backpack is a good partner for photographers and can also work as a transit bag during a long journey.
Frequently Bought Together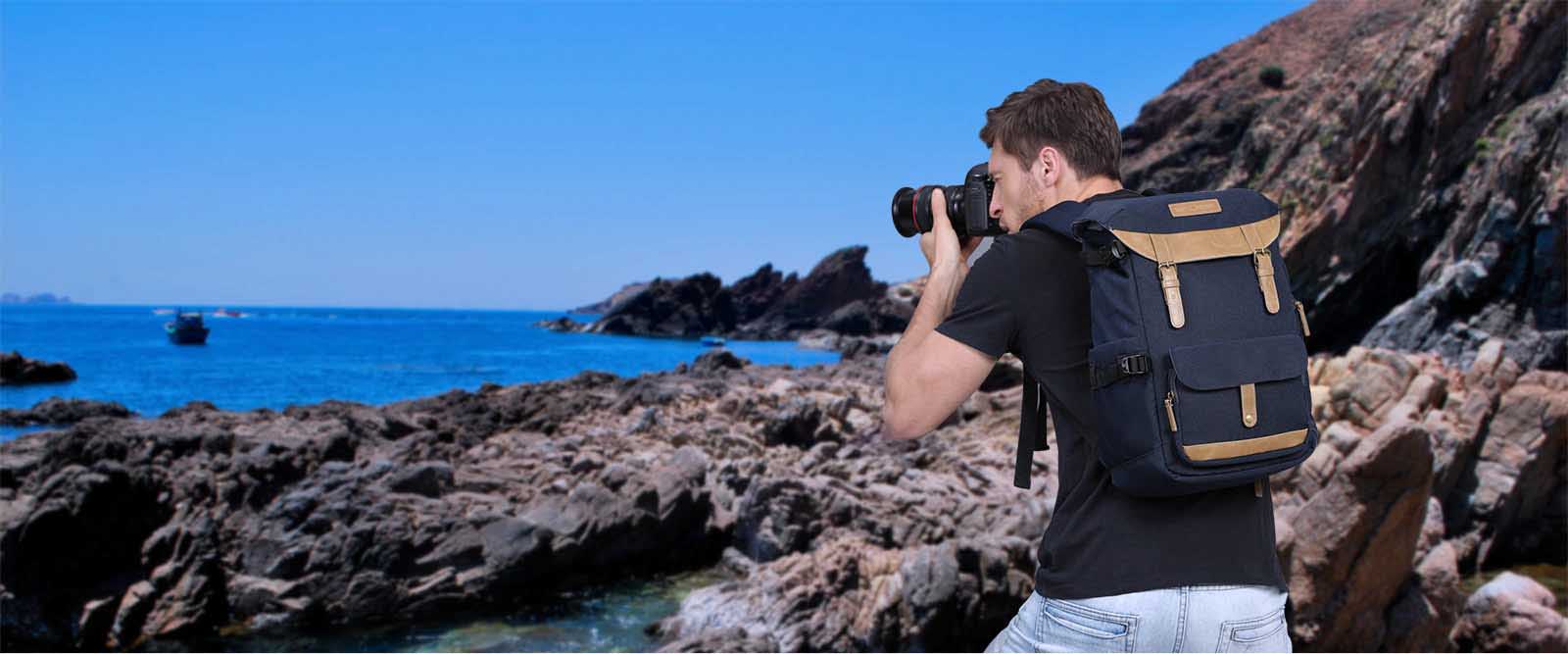 K&F CONCEPT
CAMERA BACKPACK
Air-mesh, widened and thickened, and
adjustable shoulder straps, let your
travel easier.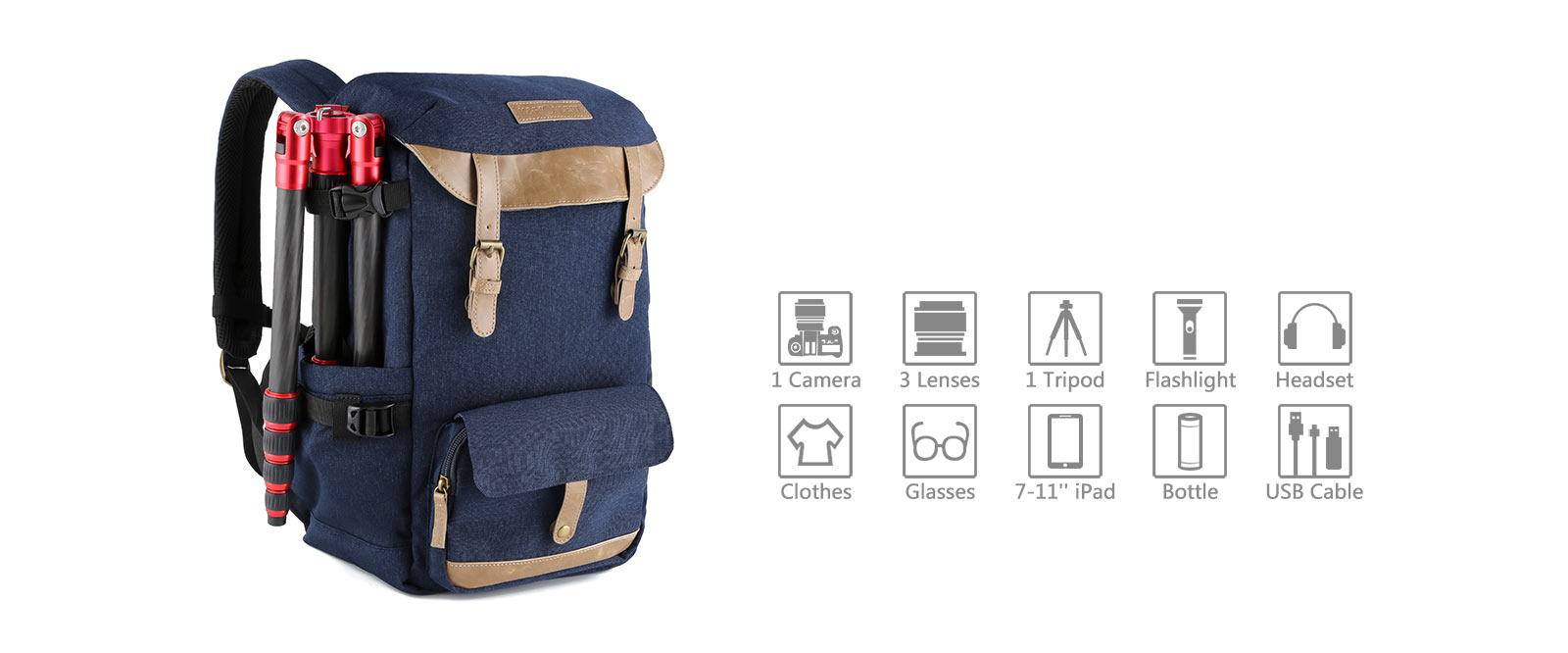 CAPACITY UPGRADE
Hold 1 camera + 3 lenses + 7-11'' iPad + Tripod + other photo essentials.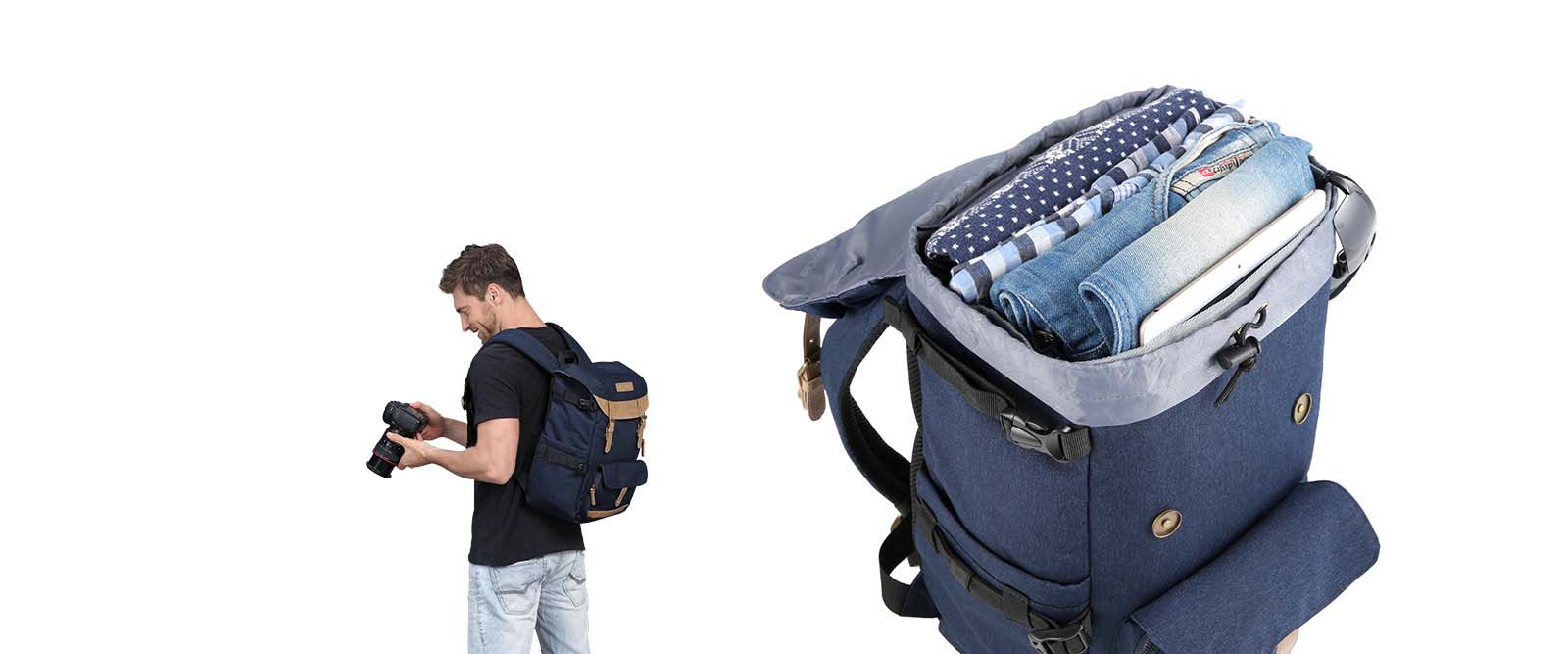 PRACTICAL CAPACITY
Adequate Personal Items Compartment
Dedicated clothes compartment and laptop
compartment ( up to 11")
DIVIDED COMPARTMENT
Thickened and adjustable dividers can be more effective to protect your photographic equipment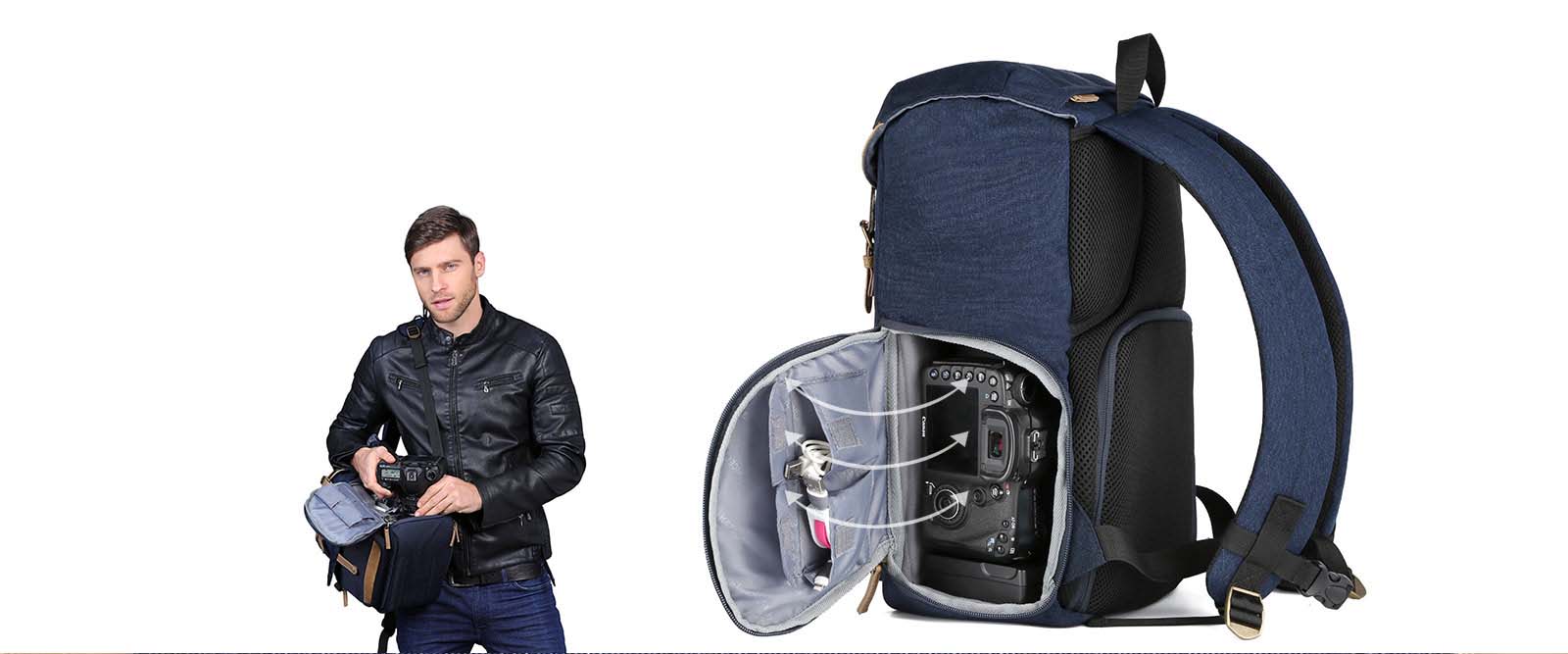 SIDE OPENING
Rightside access lets you get your gear
without putting the bag down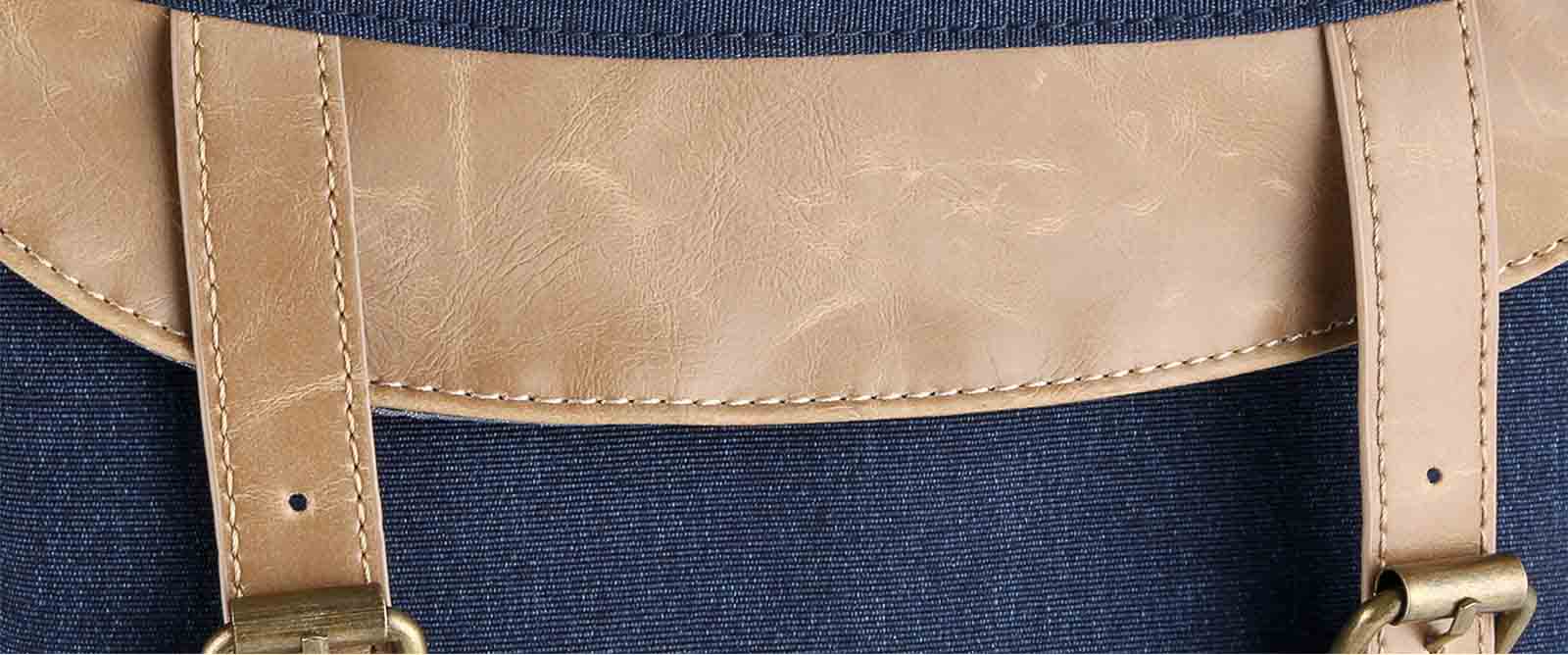 LEATHER MATERIAL
Retro leather design brings you softer touch and appears more fashionable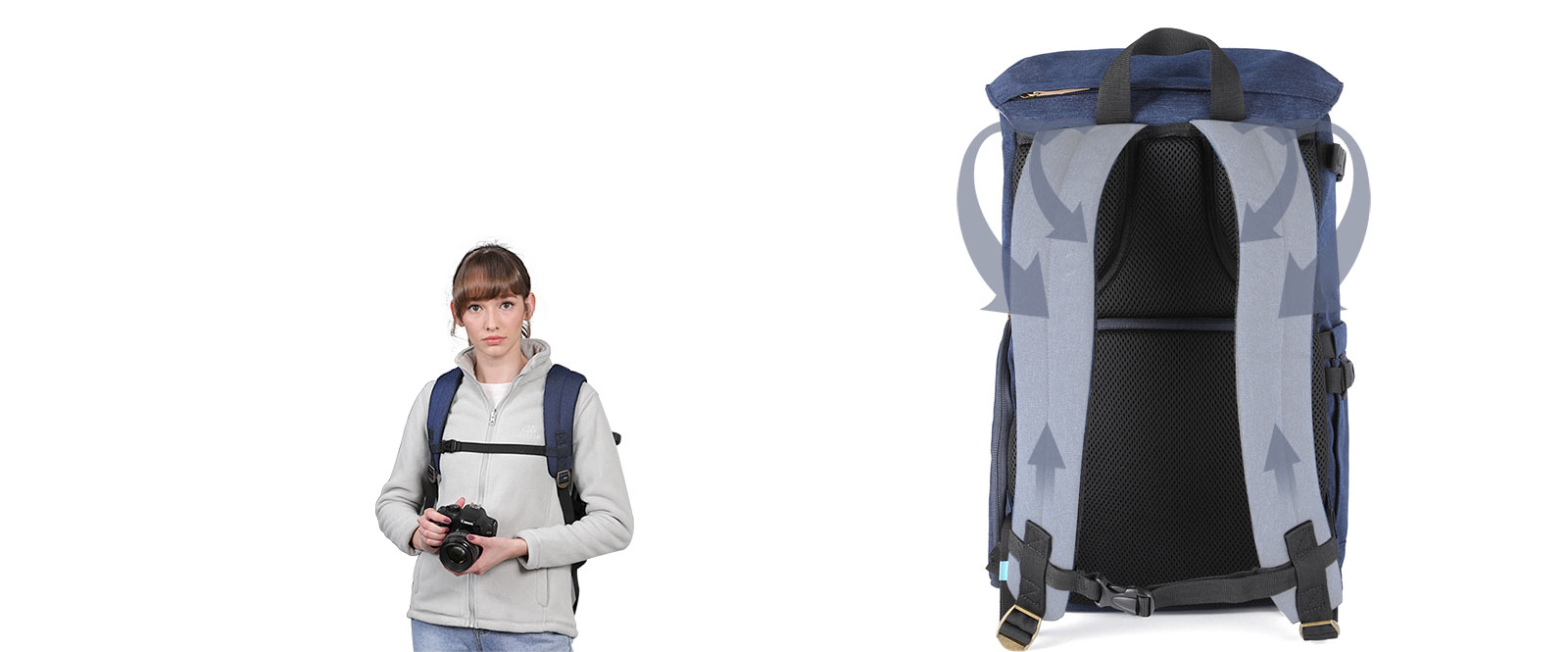 EASY TRAVEL
Breathable air-mesh widened and thickened
shoulder strap and back; Adjustable chest belt
keeps the straps tight on you shoulders.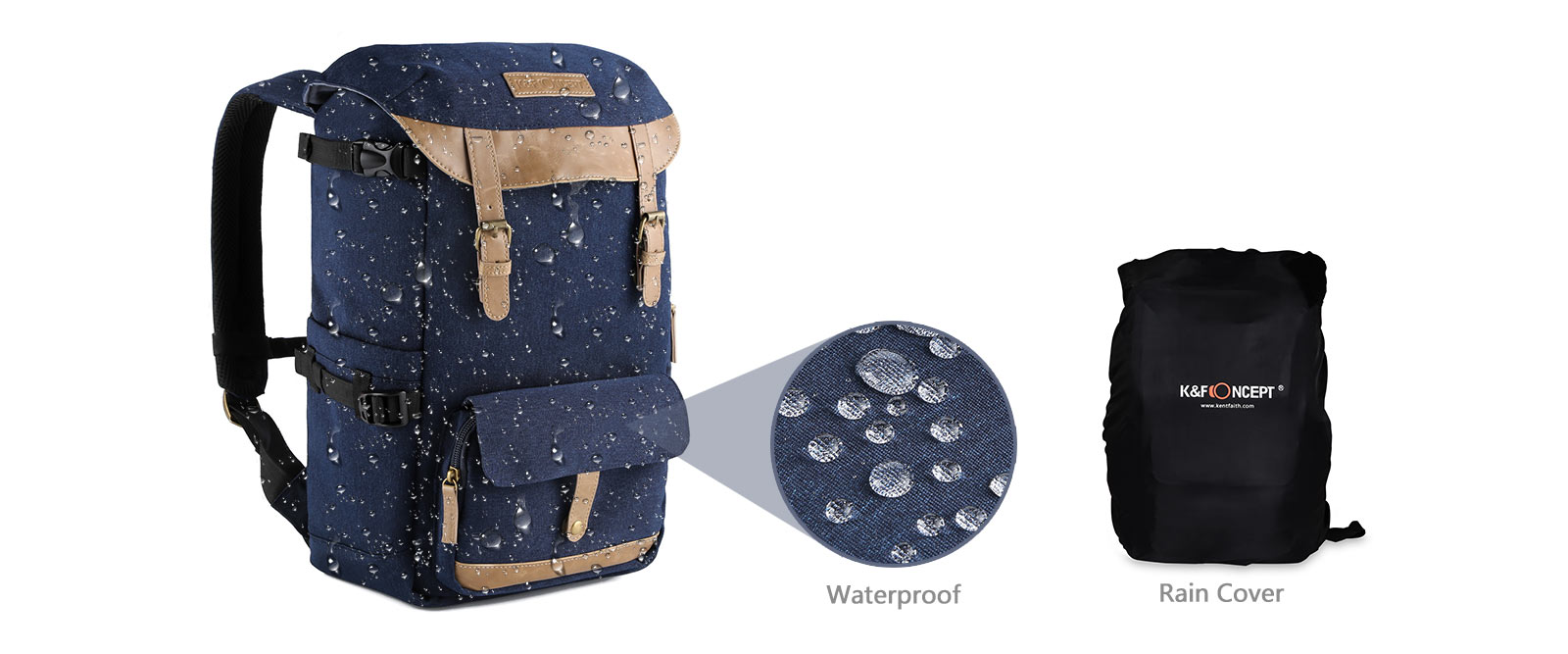 QUALITY OF MATERIAL
Made of waterproof 600D polyester,scratch
resistant, tear resistant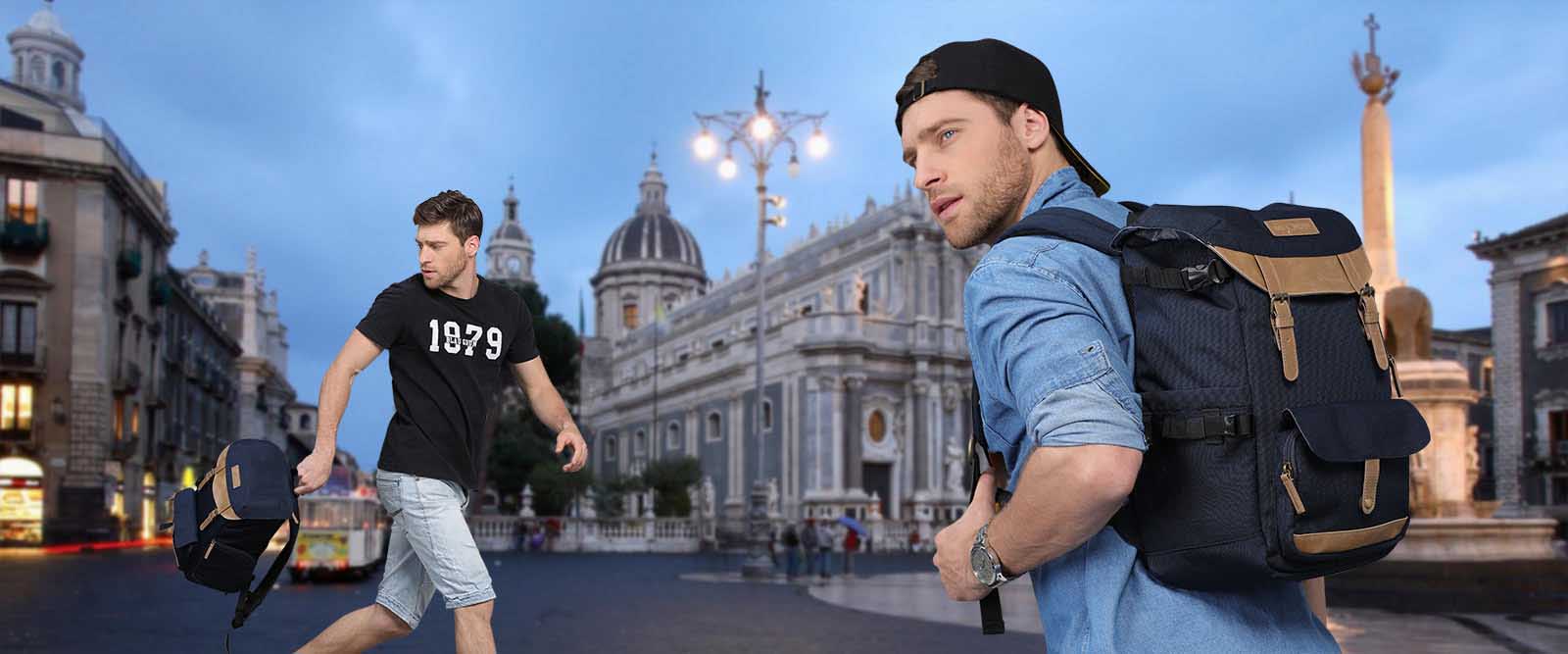 STYLISH PHOTOGRAPHY
BACKPACK
Amazing product
Great product. Was after a good day out bag that doesn't look like a camera bag and this product meets all the things I was after. Will definitely be by more products
Excellent bag
Really pleased with this bag - haven't had much time to try it out yet but the quality is outstanding and looks like it should last long time. It looks small but is big enough for all my camera equipment and it also fits my 13" XPS laptop perfectly. That said, I wish the front laptop pocket was more padded, it's not thin but it's not exactly thick either - hopefully it will protected my laptop adequately should the bag fall on its front but I'm not going to test it with £2k worth of laptop inside ...Other than that I'm really pleased with this purchase - other bags I looked at were over £100 so it seems a great purchase.
Fantastic camera bag
I bought this camera bag as my husband has one by the same manufacturer and it is pretty good, and quite cheap. This bag looks and feels better than other camera bags I've seen, it almost looks like denim. There is a good sized storage pouch on the back, which is secured by a zip and a magnetic closing flap, it has pouches for memory cards, batteries etc. On the left side there is space to secure your tripod, and the securing strap actually has a buckle! As opposed to some other bags that you have to slide/force the tripod in. On the top of the bag there is a flap which is secured by magnetic buckles, plus a drawstring closure under that, with a compartment which could be used for storing spare clothes/lunch etc. The main camera storage is accessed from the rear, which is great for security, there is space for 1 camera body (with lens) and 5 lenses or 2 camera bodies and 3 lenses. However, on the side of the bag, there is a zip secured pouch which allows you to access the main camera body, so if the bag was over your shoulder you could sling it to one side and access your DSLR quickly if you needed to. There is also an almost hidden compartment at the top of the bag which has a rain cover, which is a GREAT idea!!I'm really impressed with this bag, it's just what I wanted.
A stylish enough bag, but...
I was initially very impressed with this bag, it ticked every box that I required, was easy to reconfigure and looked good to boot. However, over time a few things started to niggle away at my thoughts. The biggest being the lightweight construction. Why is that a problem, surely that is a boon? At first yes, but I came to realise that the dividers for the storage compartment and, more importantly, the upper level, combined with the flexible material the bag is made of, would sag during use and make it difficult to remove and harder still to place the camera in it's section - two litre bottles of water in the top and one or two lenses below was enough to push down upon the camera, hindering the removal/placing process. Yet the biggest flaw were the adjustable buckles that tightened or loosened the way the bag sits on your back. The cheap brass (I think) that they are made from failed first on the left-hand side back in February (a little less than a year after I bought it) and the right failed this afternoon (a little over a year since the purchase.) I am managing to get by after tying the straps in place, but this is not how the product should be used/have lasted...not by a long shot. Being a fair weather walker/photographer I never took the bag out in the rain and was caught in only one or two showers (the cover provided did a decent job of keeping the contents dry, so that's a plus), so it's not like it was missused.I still like the look of the bag and want to carry on using it, but the durabilty is just not there. Perhaps this issues have been addressed with newer versions, but who knows.
Comfy, well made and attractive design.
This is a really attractive and smart camera backpack whilst not obvious that it contains a camera, making you feel safer and less of a target.It took me a while to realise the hidden flap on the back to access the rest of the camera compartment! It is spacious and the moveable separaters are sturdy. I may have to buy some extra accessories to fill all the pockets now!Overall it's comfy, sturdy and well made.
Vintage-Kamerarucksack für Systemkameras! - K&F Concept Kamerarucksack Review
ZAINO FOTOGRAFICO VINTAGE - Recensione zaino reflex dslr
Mochila fotográfica K&F CONCEPT.
These images belong to K&F Concept end users.