72mm Magnetic Lens Filter Kit UV+CPL+ND1000+Magnetic Adapter Ring 4 in 1 Quick Swap System Nano X Series
£59.99
£129.99
53% OFF
Inclusive of VAT
&FREE Shipping to United Kingdom,Ireland
Free Shipping. 30 Day No Reason Return. K&F 72mm Magnetic Lens Filter Kit - UV CPL ND1000 Magnetic Adapter Ring Optical Glass Camera Filter Pouch Quick Swap System .

SKU.1625

SKU:

SKU.1625

59.99

https://www.kentfaith.co.uk/SKU.1625_kf-72mm-magnetic-filter-mcuv-cpl-nd1000-waterproof-scratch-resistant-anti-reflection-green-film-with-magnetic-attachment-ring-and-case-bag
Features
* 【Magnetic Quick Swap System】Changing filters is now an easy one-handed operation with no more screwing! Using the Magnetic UV or empty adaper ring as the base, then you can add CPL and ND1000 Neutral Density Filters in 1 second.
* 【Germany HD Optical Glass】16 layers double-side coating with almost zero light distortion. Also effectively reduce filter surface reflection and ghosting while making the filter anti-scratch, water repellent, oil and dust resistant.
* 【Ultra Slim Filter Frame and Lightweight】Slim aluminum frame, maximum reduce impact on light and effectively avoid vignetting for wide-angle shooting.
* 【Filter Functions】Lens Filter FunctionUV filters: Absorb ultraviolet rays and provide protection to your lens. CPL: Featured with top level of filter function, effectively eliminate reflective light. Neutral Density filters: Used to reduce the quantity of light that reaches the sensor of the camera.
* 【What you will get】MCUV+CPL+10 stop ND+Magnetic Filter Adapter Ring+Waterproof Filter Pouch . Best gifts for photographers 2022 .
Shipping
&FREE Shipping to United Kingdom,Ireland
Magnetic Lens Filter Kit
Install the magnetic filter in one second!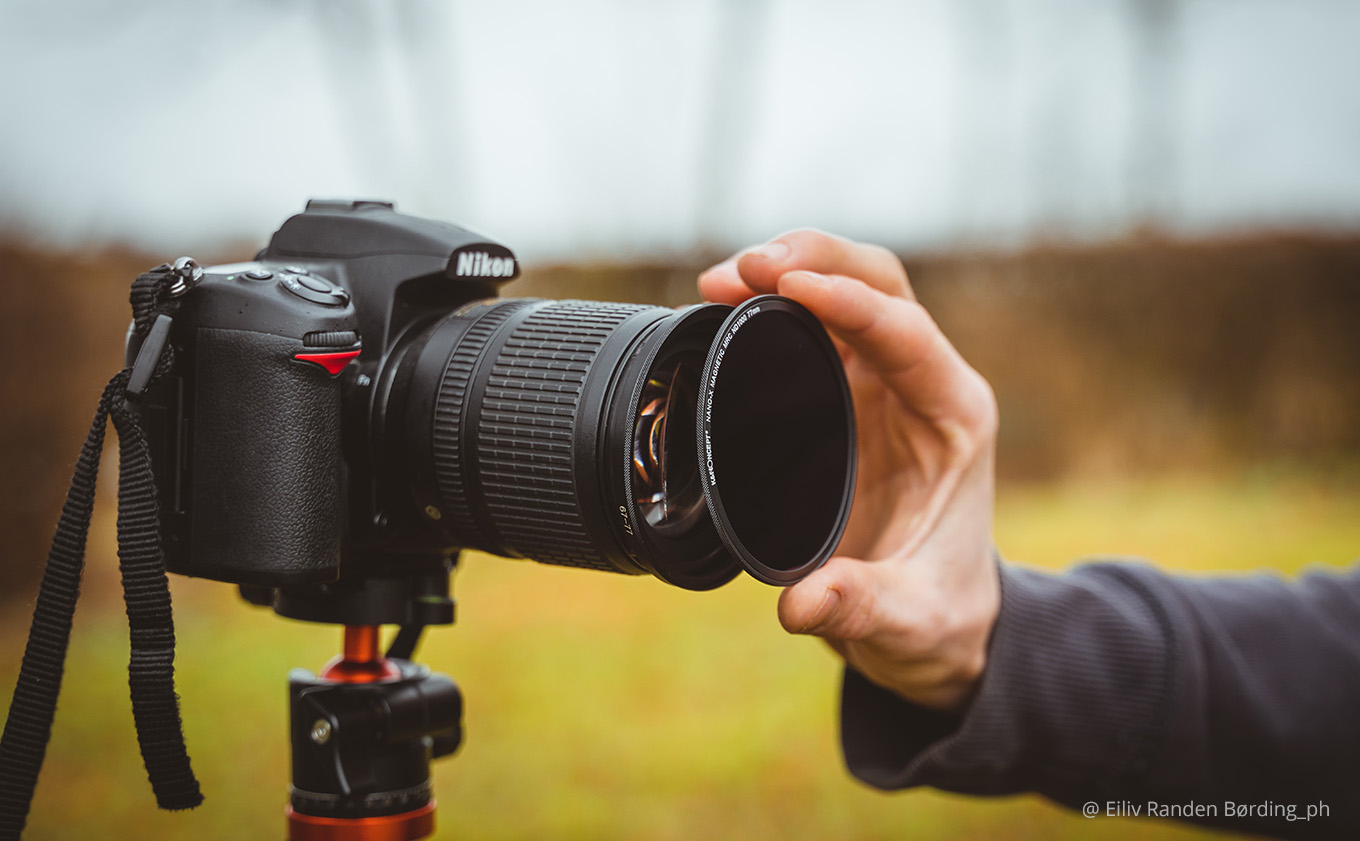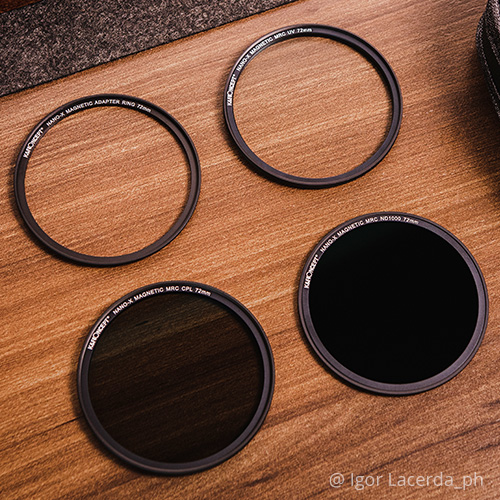 4 in 1 Filter Kit
Adapter Ring+ MCUV Filter + CPL Filter + ND1000 Filter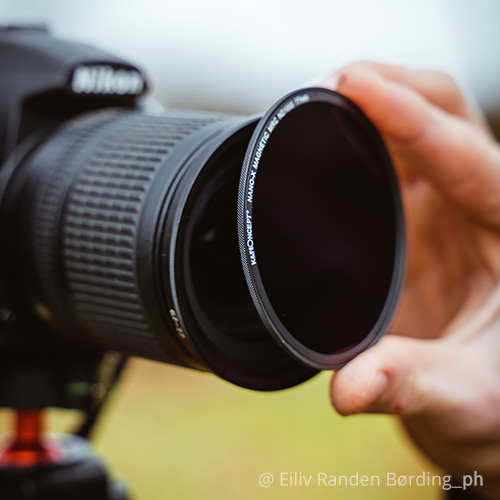 1s Installation
Quickly install and remove the filter, every second is important.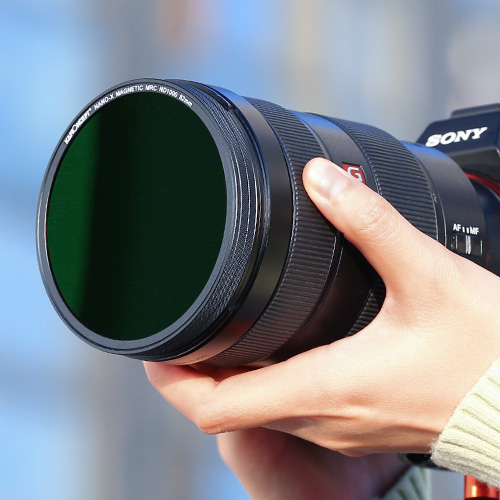 Superimposed use no vignetting
Simultaneous use of MCV+CPL+ND1000,at least 18mm wide-angle lens will not produce vignetting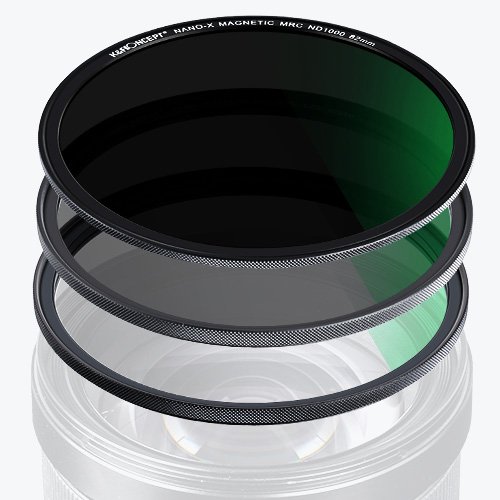 Combination method (1)
Magnetic Adapter Ring + CPL+ ND1000.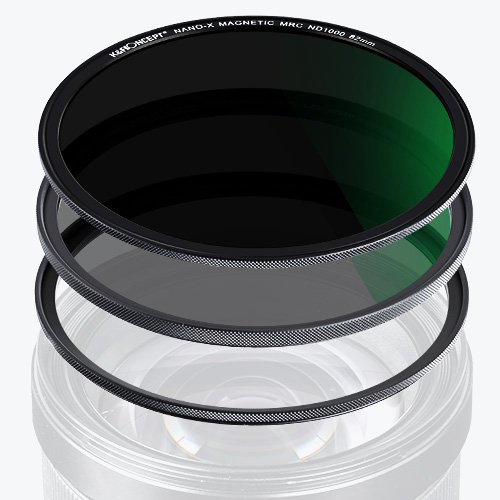 Combination method (2)
MCUV+CPL+ND1000.
Nanometer Coating
Waterproof,oil resistant,scratch resistant.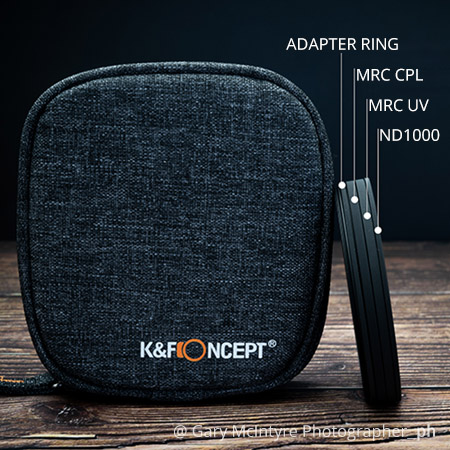 Filter Thickness
ND1000 (1.9mm), CPL (3.5mm), MCUV(3.3mm), Magnetic Adapter Ring(1.9mm).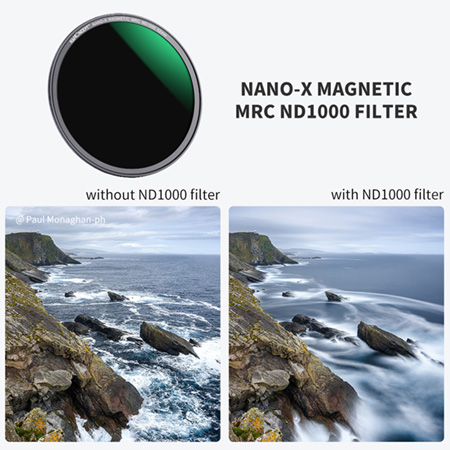 ND1000 Filter
Enables slow shutter speeds to be used to record movement in subjects such as waterfalls, providing a silky smooth affect to flowing water.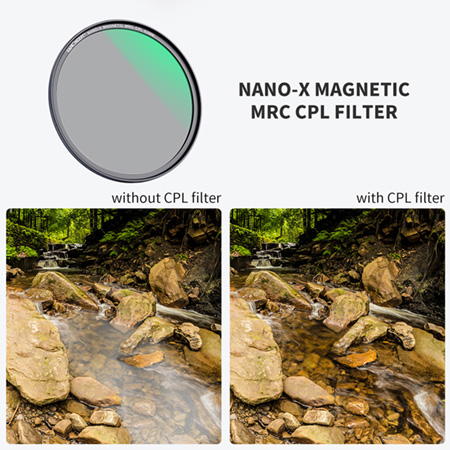 MRC CPL Filter
The CPL filter cuts the reflections caused by sunlight when taking pictures of landscapes with water.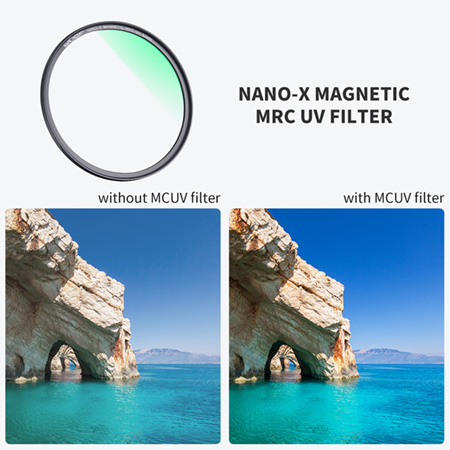 MRC UV Filter
Reduce ultraviolet rays to restore the most true colors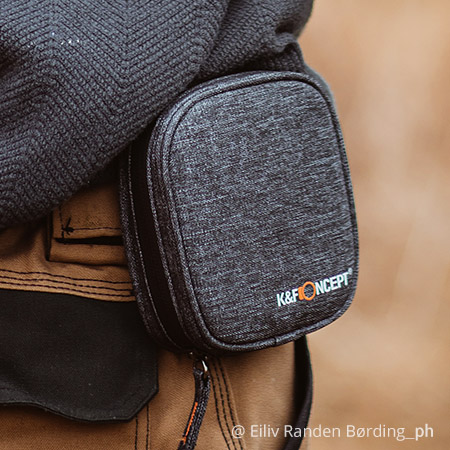 4-in-1 filter carrying case
Adsorbed on the waist, easy to carry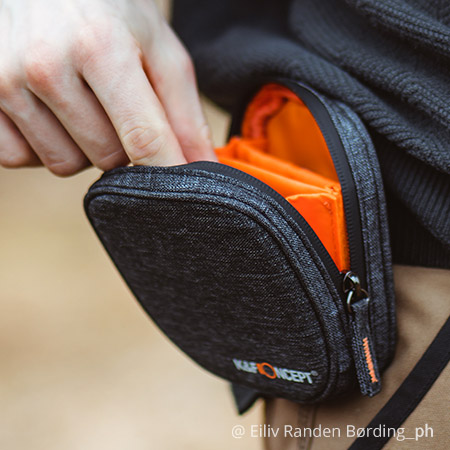 Easy to use
Quickly change the filter to take great photos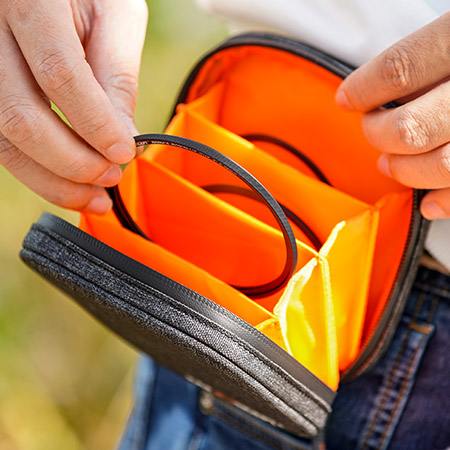 Layered partition
Each filter has its own position to avoid crushing by impact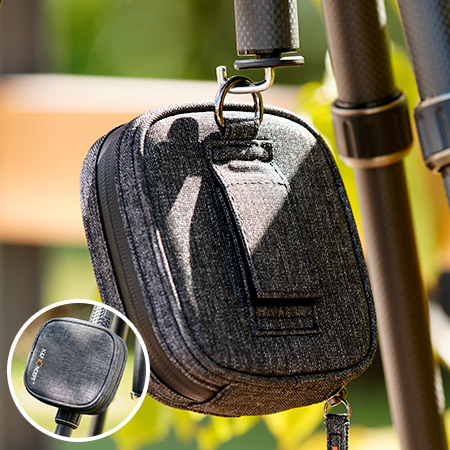 Hook and Velcro
Can be mounted on the tripod during shooting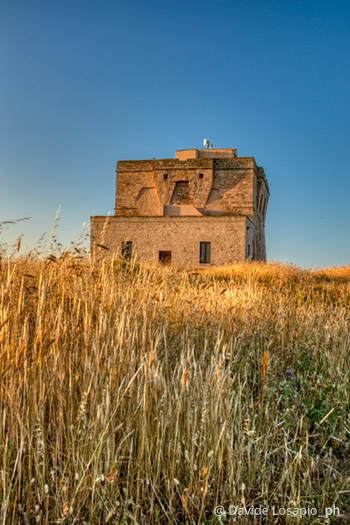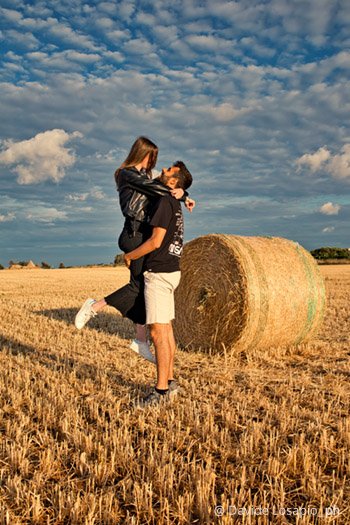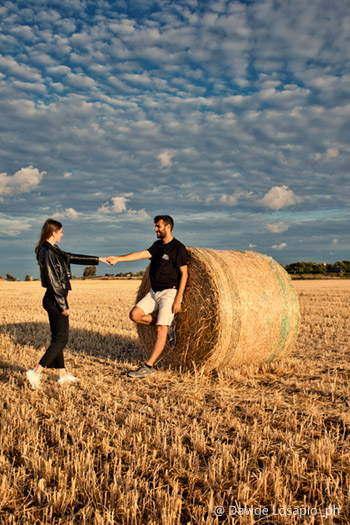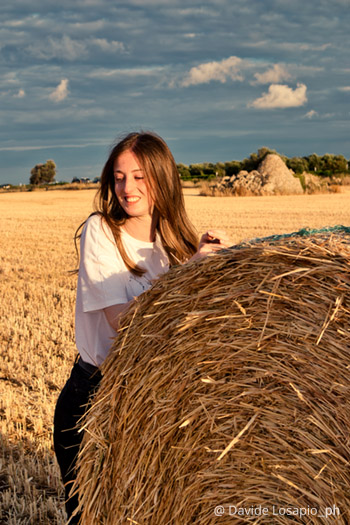 K&F Concept Magnetic Lens Filter Kit witness your happiness, photo taken by Davide Losapio
Rating

45 reviews.

38 reviews.

23 reviews.

18 reviews.
Price

£129.99

£59.99

£119.99

£59.99

£79.99

£43.99

£69.99

£43.99

Model
SKU.1625
SKU.1634
SKU.1664
SKU1551

Filter Material

Japanese AGC Glass
Japanese AGC Glass
Japanese AGC Glass
Japanese AGC Glass

Multi-Coating

28
28
28
24

waterproof

√
√
√
√

scratch-resistant

√
√
√
/

HD

√
√
√
√

Screen

Nano-X series
Nano-X series
Nano-X series
Nano-D series

zoom range

All Scenes
Video Shooting/Landscape Photograhy
All Scenes
Video Shooting/Landscape Photograhy

Resolution

1s Switch/Protect Lens/Enhance Color & Contras
Light Reduction Effect
Protect Lens / Remove Glare / Enhance Color &
Improve color contrast/Light reduction effect
how to check your lens size
4 in 1 82mm Magnetic Lens Filter Kit
Do You Know How Your K&F Concept Filters be Produced? | One-day Tour in Production Line
Gimbal Stabilizers
Product
0.2%
Filter
size
72mm
Filter Material
Japanese AGC Glass
Multi-Coating
28
waterproof
√
scratch-resistant
√
HD
√
Transmittance
∕
Antireflection
√
Microscope
Screen
Nano-X series
zoom range
All Scenes
Resolution
1s Switch/Protect Lens/Enhance Color & Contras