M13131 Canon FD Lenses to Canon EOS EF Lens Mount Adapter with Optic Glass
£18.49
£41.99
55% OFF
Inclusive of VAT
&FREE Shipping to United Kingdom,Ireland
Brand:

K&F Concept

30-day refund or replacement,M13131 Canon FD Lenses to Canon EOS EF Lens Mount Adapter with Optic Glass

KF06.082

SKU:

KF06.082

18.49

https://www.kentfaith.co.uk/KF06.082_canon-fd-lenses-to-canon-eos-mount-camera-adapter-with-optic-glass
Features
• 【Features】 Manual adapter without electrical contacts, supports manual control, manual focus, manual exposure and focus to infinity.
• 【Function】 Mounts FD/FL Mount lenses to EF/EF-S Mount Cameras.
• 【Cameras】 Compatible with Canon EOS (EF, EF-S) Mount SLR Cameras - Popular models include: 1d/1ds, Mark II, III, IV, X, C, 5D, 5D Mark II/III, 7D, 10D, 20D, 30D, 40D, 50D, 60D, 60Da Rebel xt, xti, xs, xsi, t1i, T2i, T3, T3i, T4, 300D, 350D, 400D, 450D, 500D, 550D, 1001D, etc.
• 【Material】 All-metal design and hardened anodized aluminum construction.
• 【Verify Your Lens and Camera Mount】You can find your lens/camera mount in the len's/ camera's original user manual. Or find your lens/camera on the manufacturers' website and under the product specifications look for "mount type".
Frequently Bought Together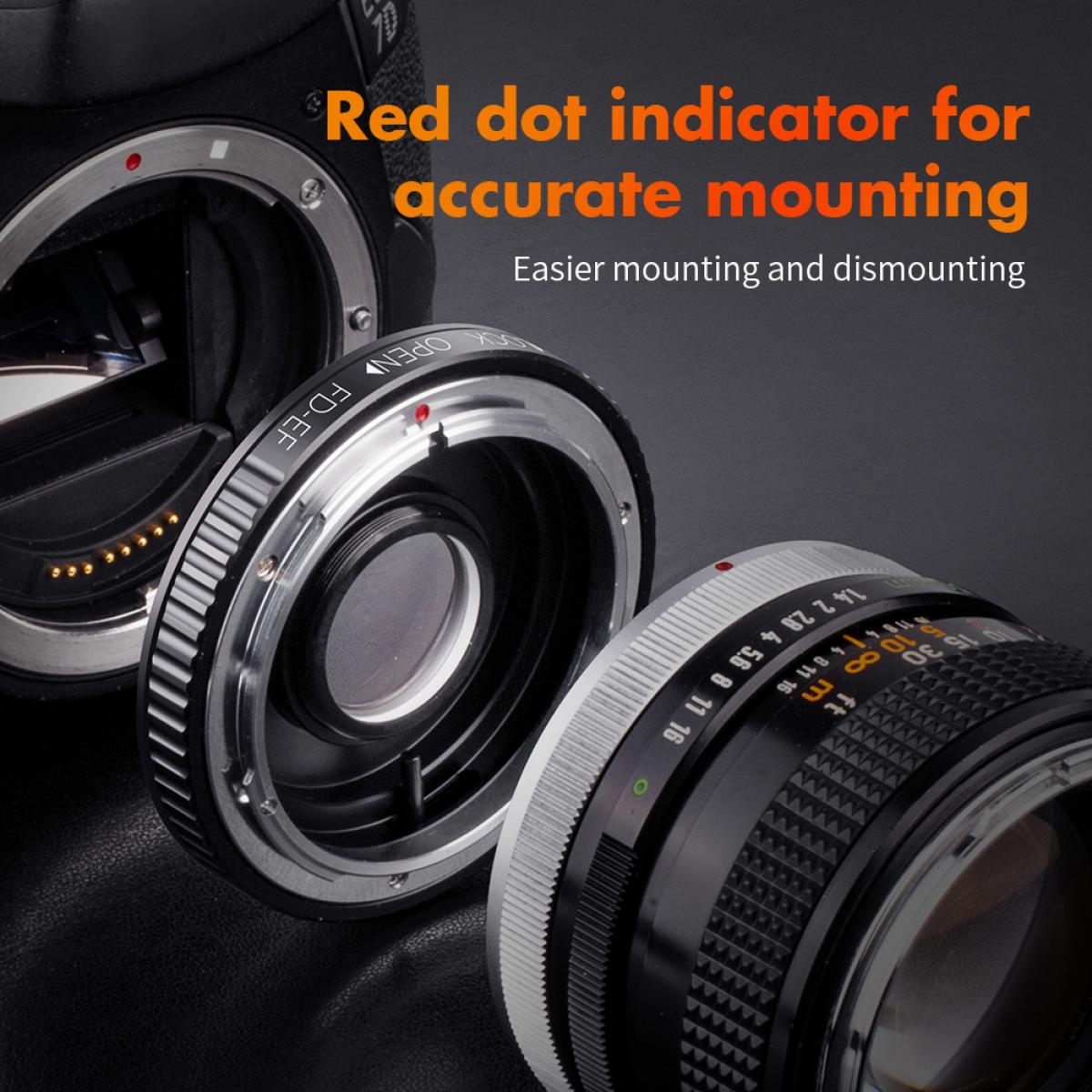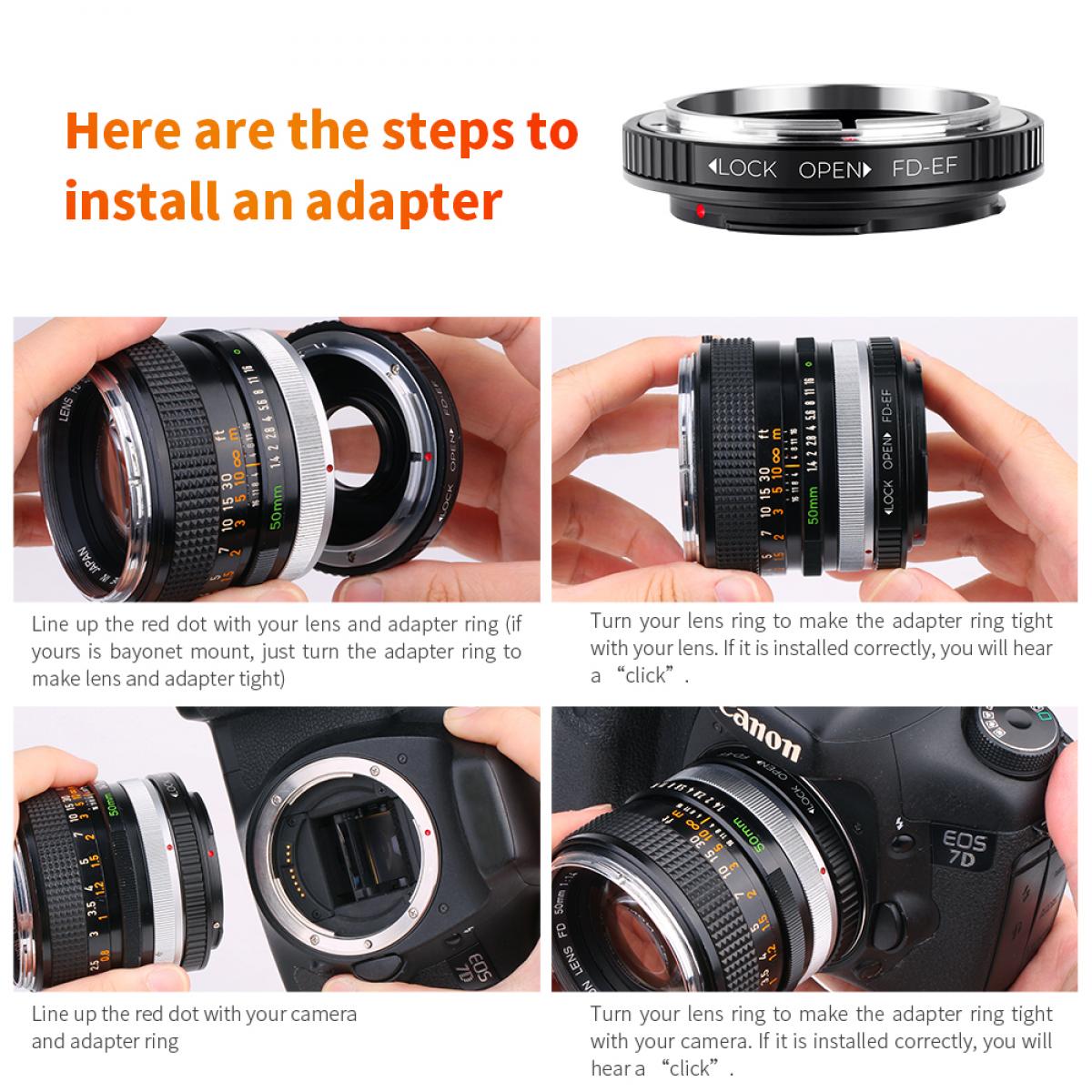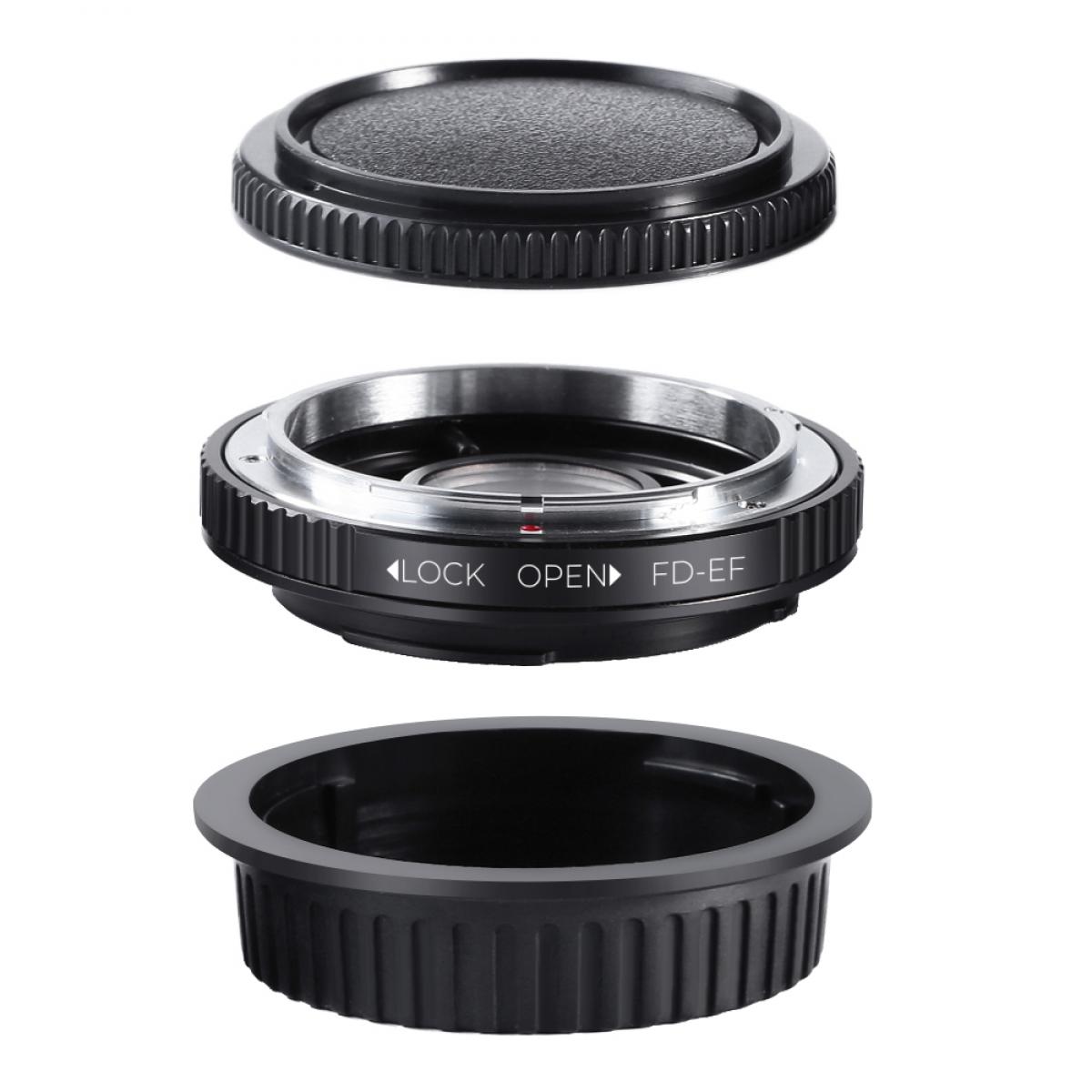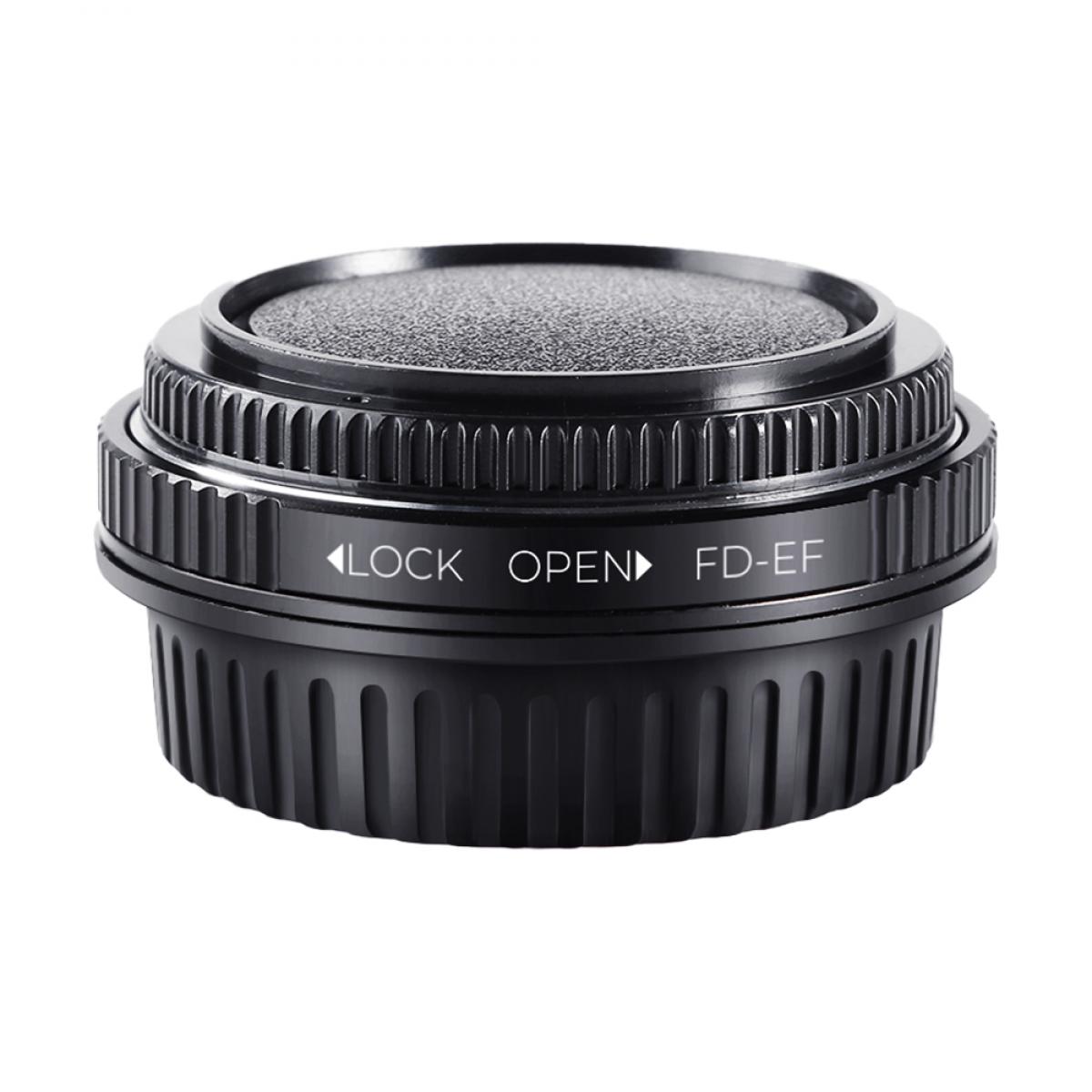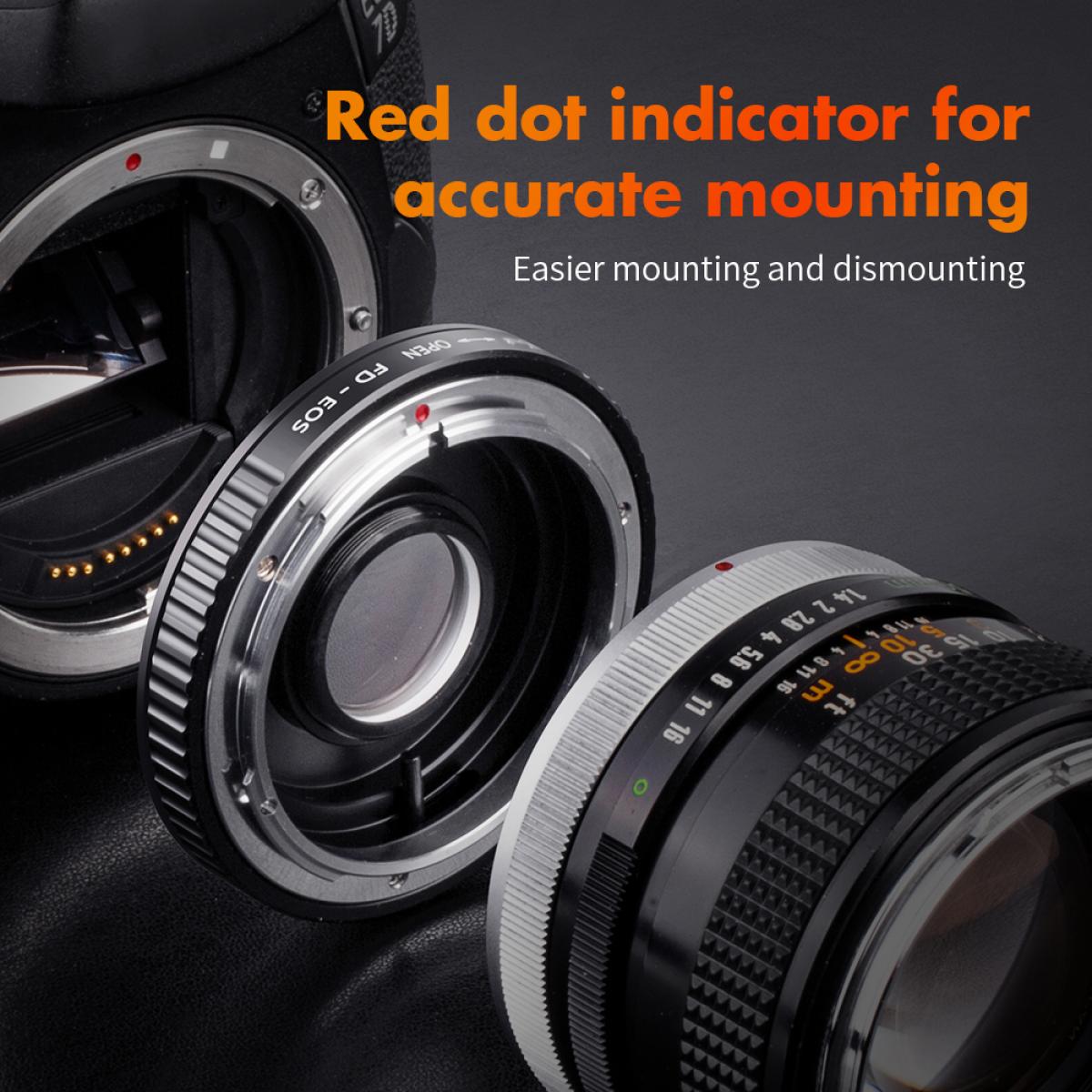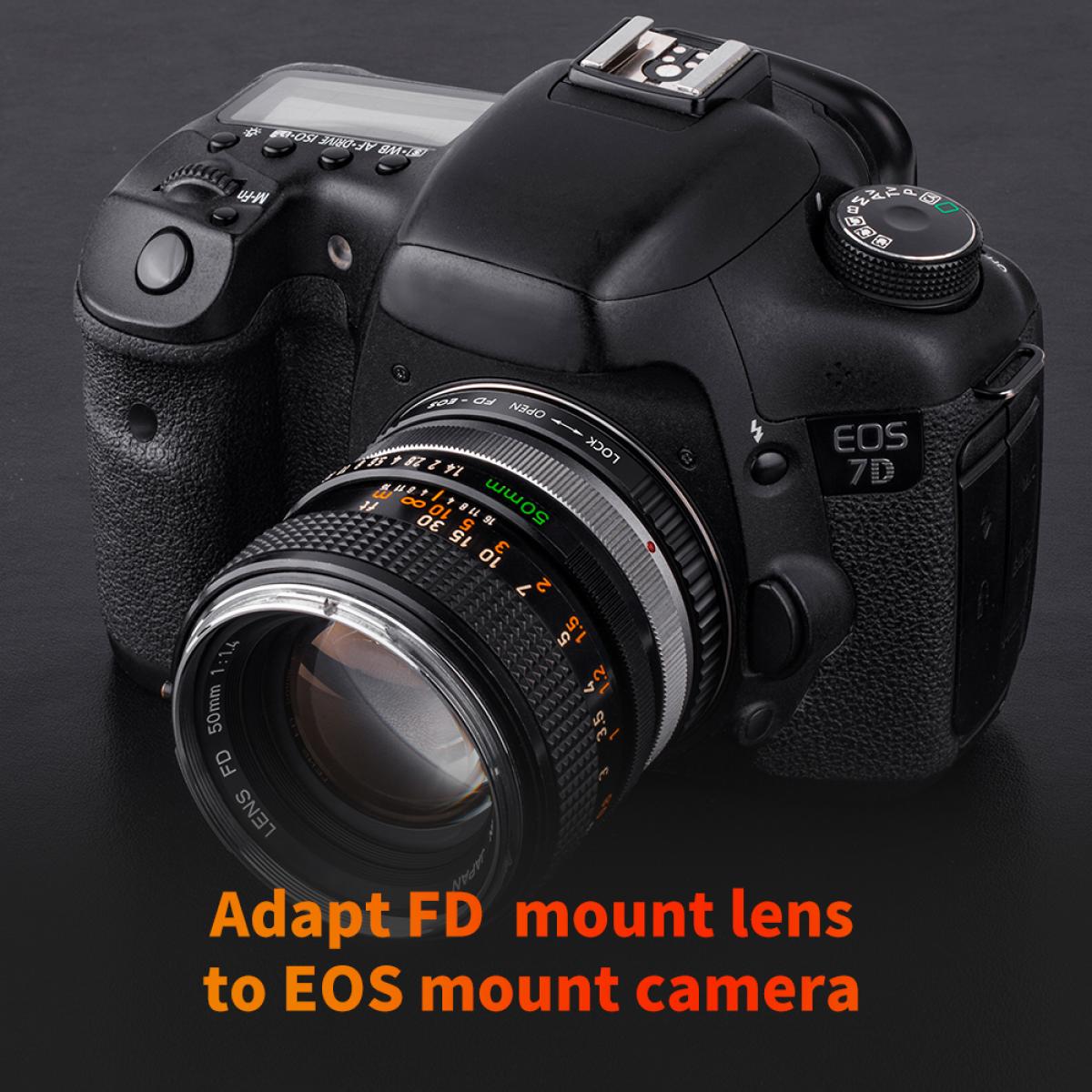 Rating

22 reviews.

2 reviews.

1 reviews.

85 reviews.

0 reviews.

8 reviews.
Price

£41.99

£18.49

£30.18

£20.19

£33.99

£23.36

£42.99

£17.01

£118.39

£110.99

£34.99

£21.45

Model
KF06.082
KF06.434
KF06.136
KF06.071
KF06.466
KF06.105

camera

EOS
EOS
NEX
FX

lens

FD
Bronica SQ
FD
C/Y
Nice buy
No problem fits well
15/10/2019
Perfect solution and cheaper than camera brands equivalent
It allows you to use CANON FD mount lenses and macro accessories on Canon EOS cameras. Used on Canon 80d with only small issue of flare but no a big issue and varies on lenses.
08/08/2019
... fd lenses and a new 80d camera I would like to say at this time it feels a quality ...
Bought this cos I have some old fd lenses and a new 80d camera I would like to say at this time it feels a quality bit of kit. Now I have had some issues with it regarding a flare in the centre of the image, it looks the same as the dampness you get on the inner elements with big temp changes That circular mist. But it is a flare and I can work with it, the old lenses have full focal function to infinity and the manual side is great to play with :) how many pics can you fit on 32 gigs. I was on the verge of sending it back so glad I gave it a second chance. Hope my comments are useful.
04/06/2018
Five Stars
Works just like I wanted it to
09/03/2018
Five Stars
Very happy I purchased it
27/01/2018
These images belong to K&F Concept end users.
A
FD-EOS This adapter ring is suitable for Canon FD mount lens and Canon EOS camera body . your canon t6 is EOS EF mount camera body, so if your lens is canon FD mount lens, the adapter is suitable for you
A
I dont believe so since i bought it for a Canon 80d. I didnt buy it for a Nikon camera. You will likely need a different adapter
A
It should fit. I have a T2i, a 20D and a 30D. It fits all 3. Your T6i has the same mount.
Adapter
camera
EOS
lens
FD
Ring Material