Leica M to NEX Lens Mount Adapter, Compatible with Leica M LM Mount Lens and Compatible with Sony E-Mount Cameras
£18.49
£39.99
53% OFF
Inclusive of VAT
&FREE Shipping to United Kingdom,Ireland
K&F M20101 Leica M Lenses to Sony E Lens Mount Adapter Allow Leica M mount lenses used on Sony E NEX/Alpha camera body.

KF06.113

SKU:

KF06.113

18.49

https://www.kentfaith.co.uk/KF06.113_leica-m-lenses-to-sony-e-mount-camera-adapter
Features
* Allow Leica M mount lenses used on Sony E NEX/Alpha camera body.
* Compatible with Sony E NEX/Alpha camera includes: Sony NEX-3, NEX-3C, NEX-3N, NEX-5, NEX-5C, NEX-5N, NEX-5R, NEX-5T, NEX-6, NEX-7, NEX-C3, NEX-F3, NEX-VG10, a7, a7R, a9, a3000, a3500, a5000, a5100, a6000, a6300, a6500, a7S, a7 II, a7S II, a7R II, a7R III etc.
* Made of brass and aluminum. Stable,precise and durable construction.Manually operated.Infinity focus allowed.
* For heavy medium format lenses, we suggest to use with a telephoto bracket and a tripod to balance its weight when shoot.
* 30 Days No Reason Return,12 months quality guarantee,100% satisfaction assurance.
Shipping
&FREE Shipping to United Kingdom,Ireland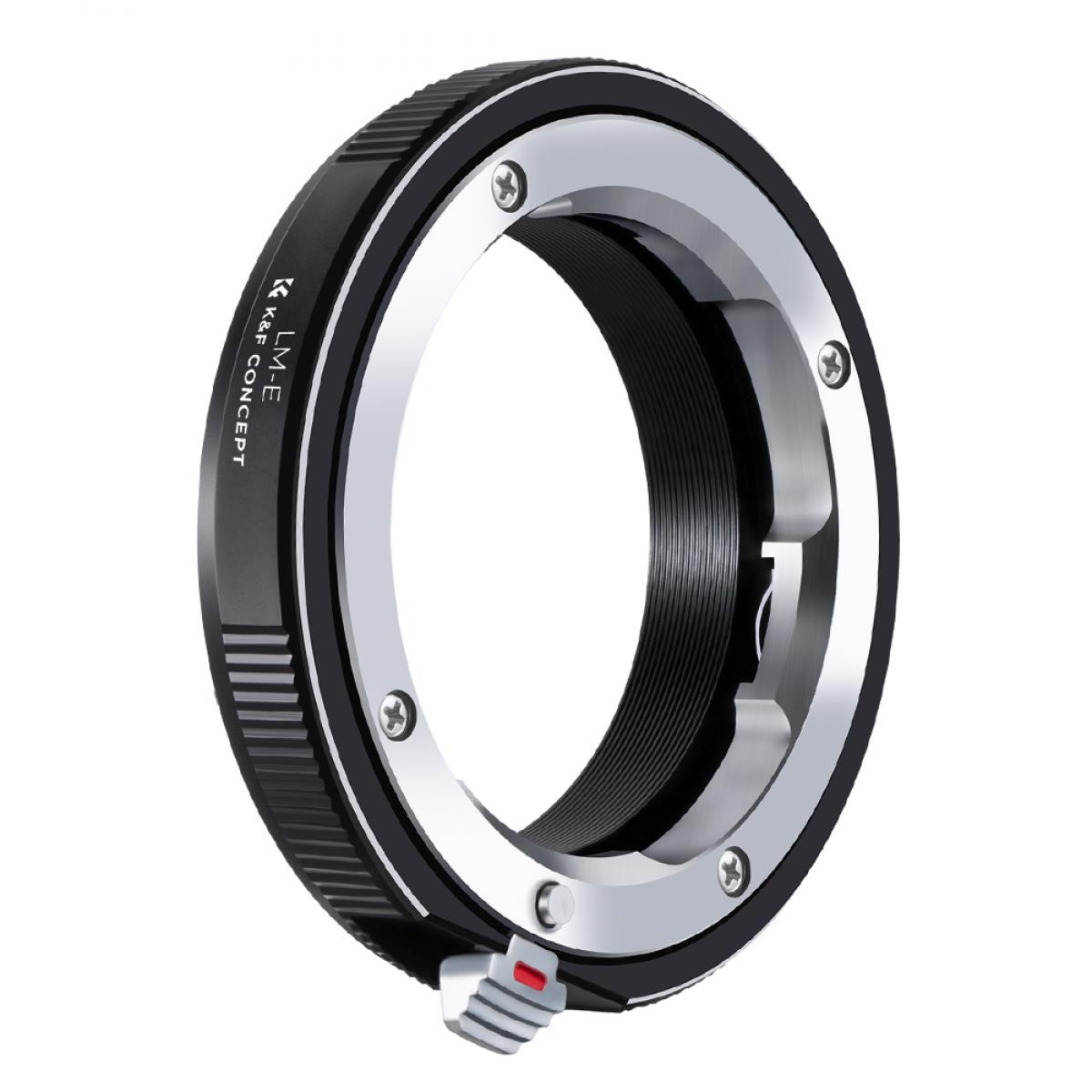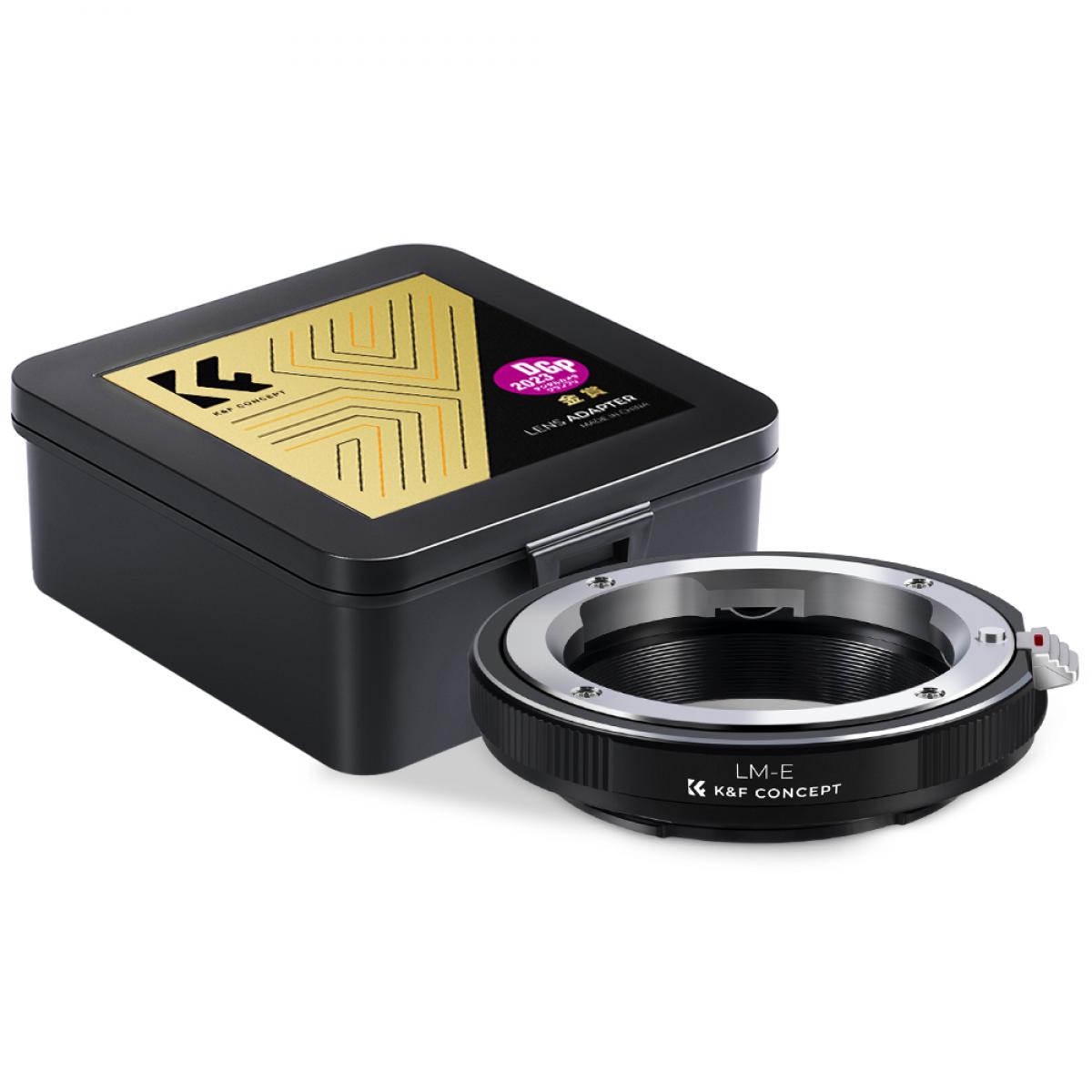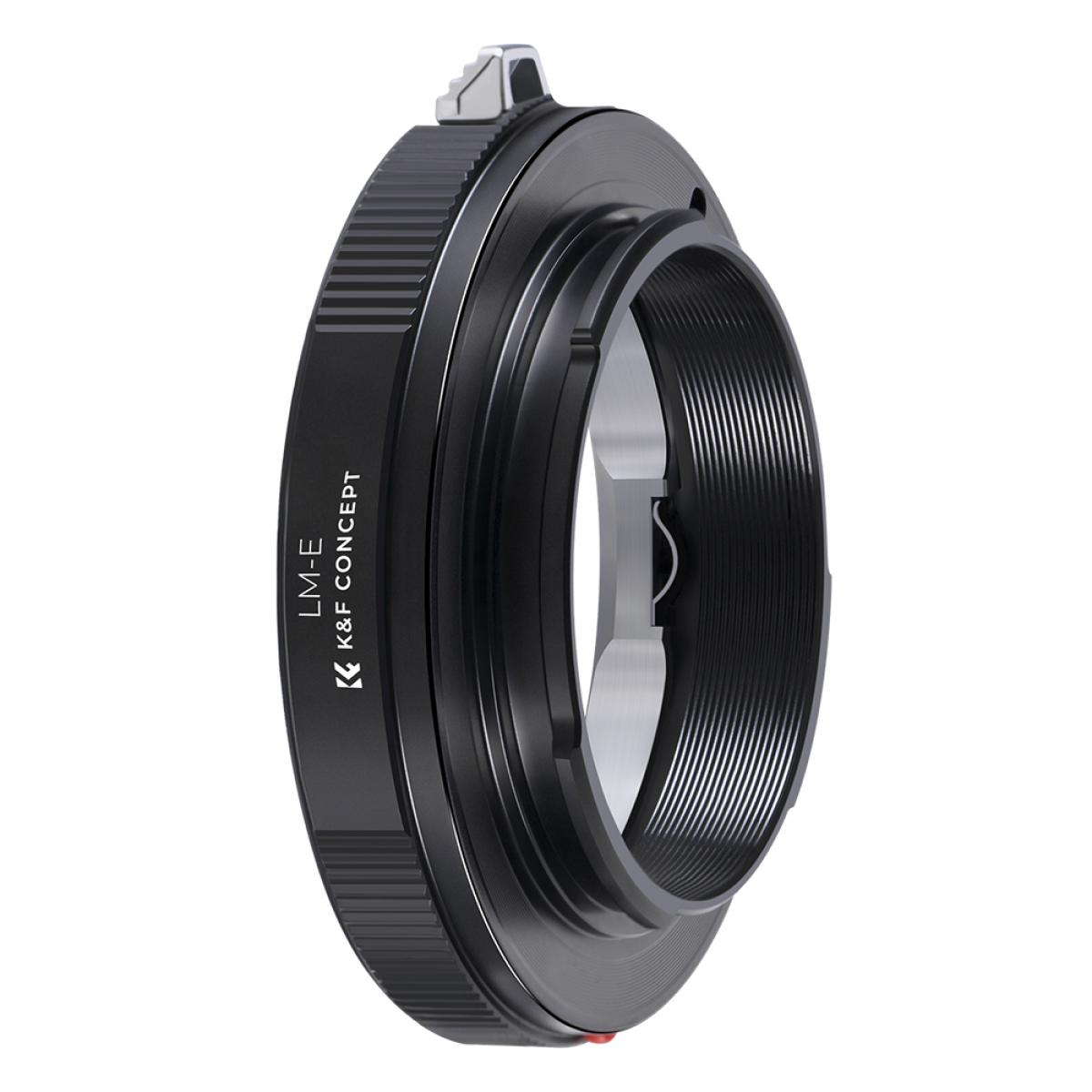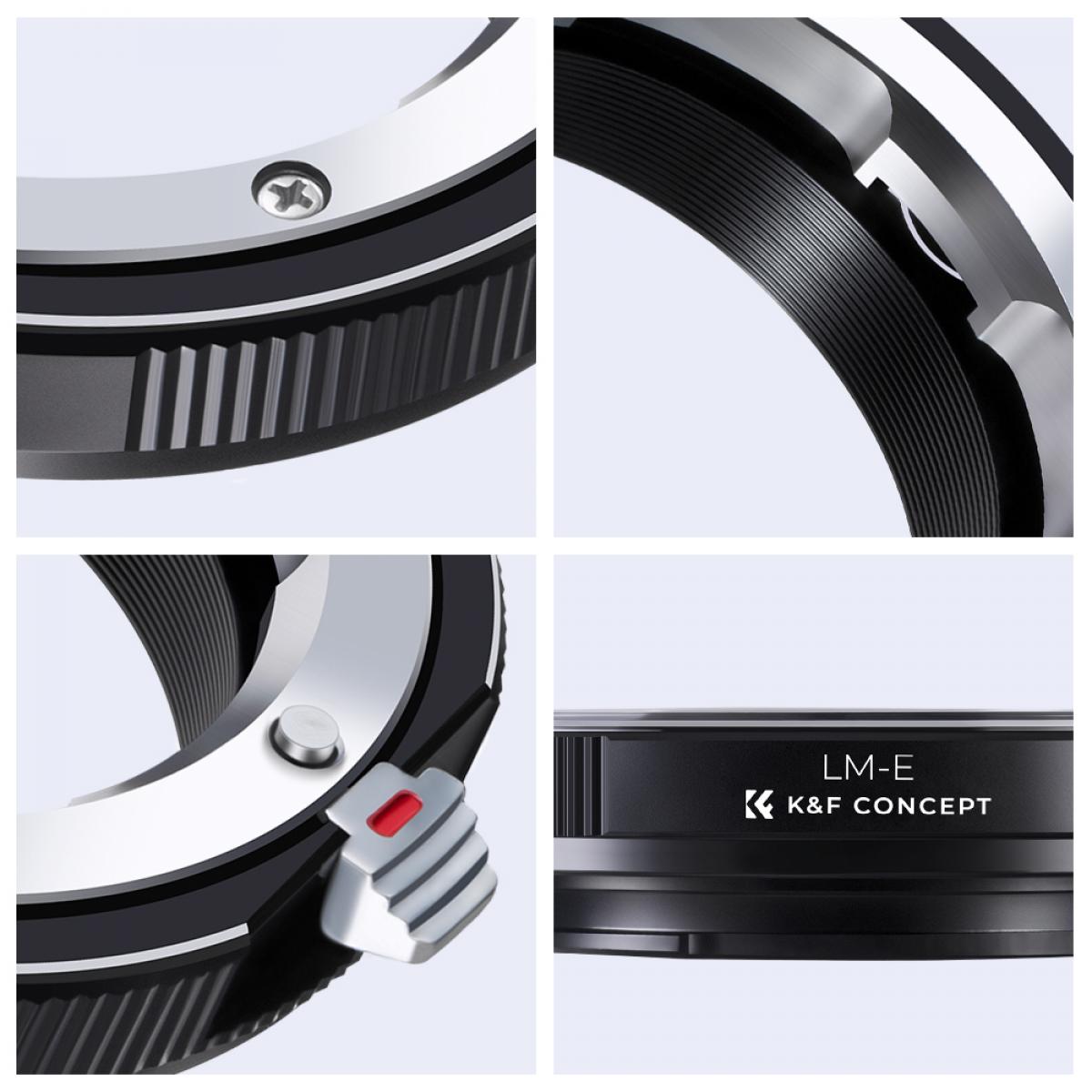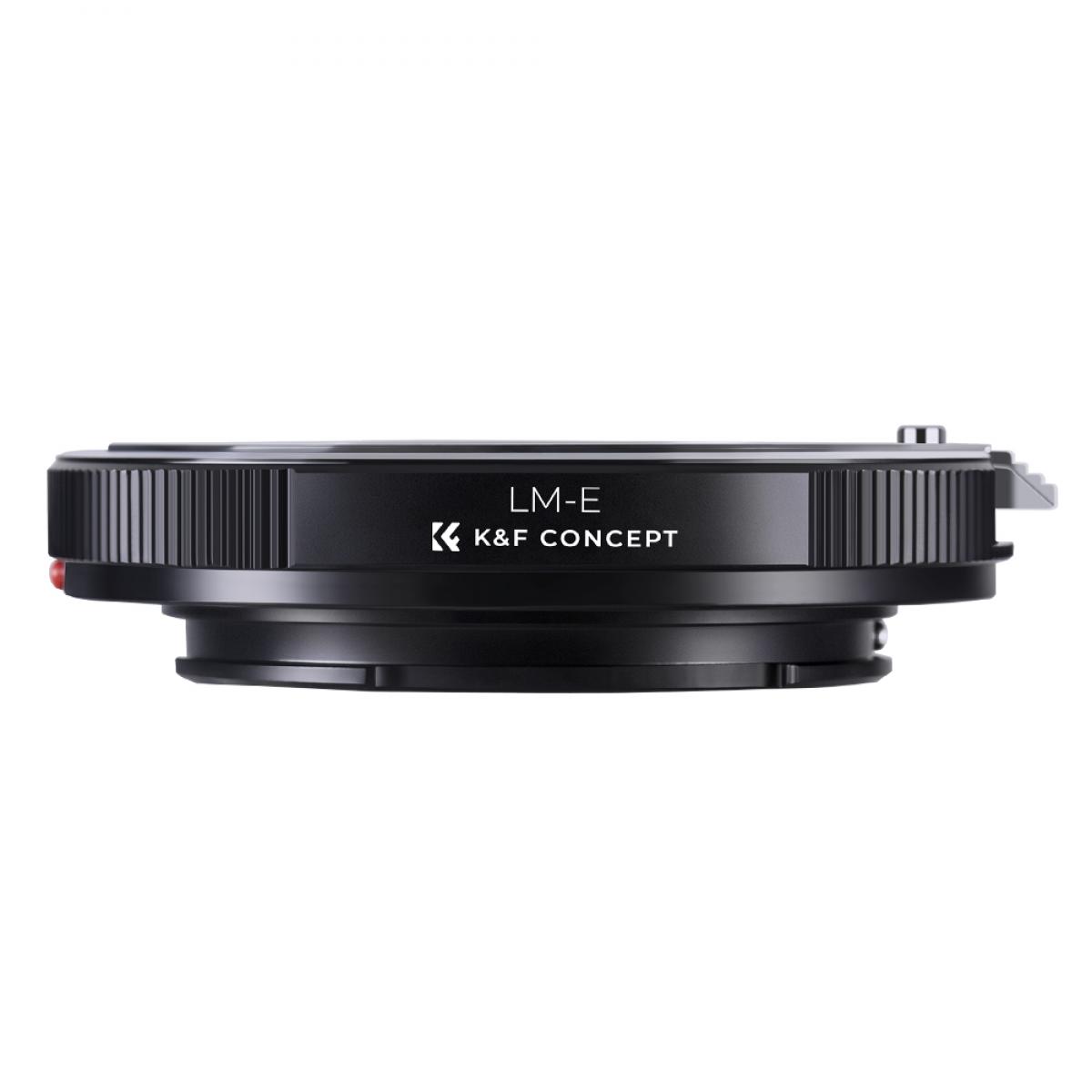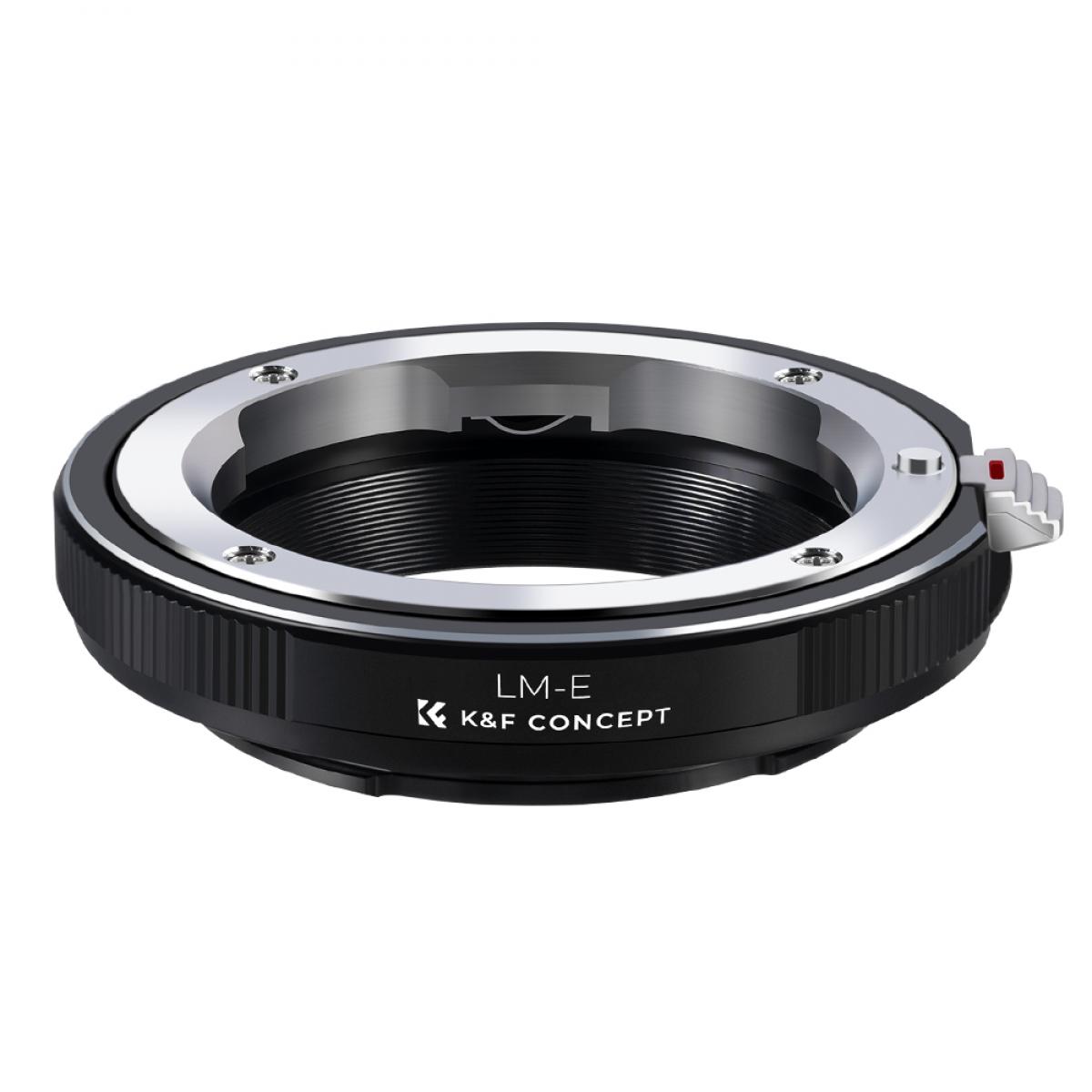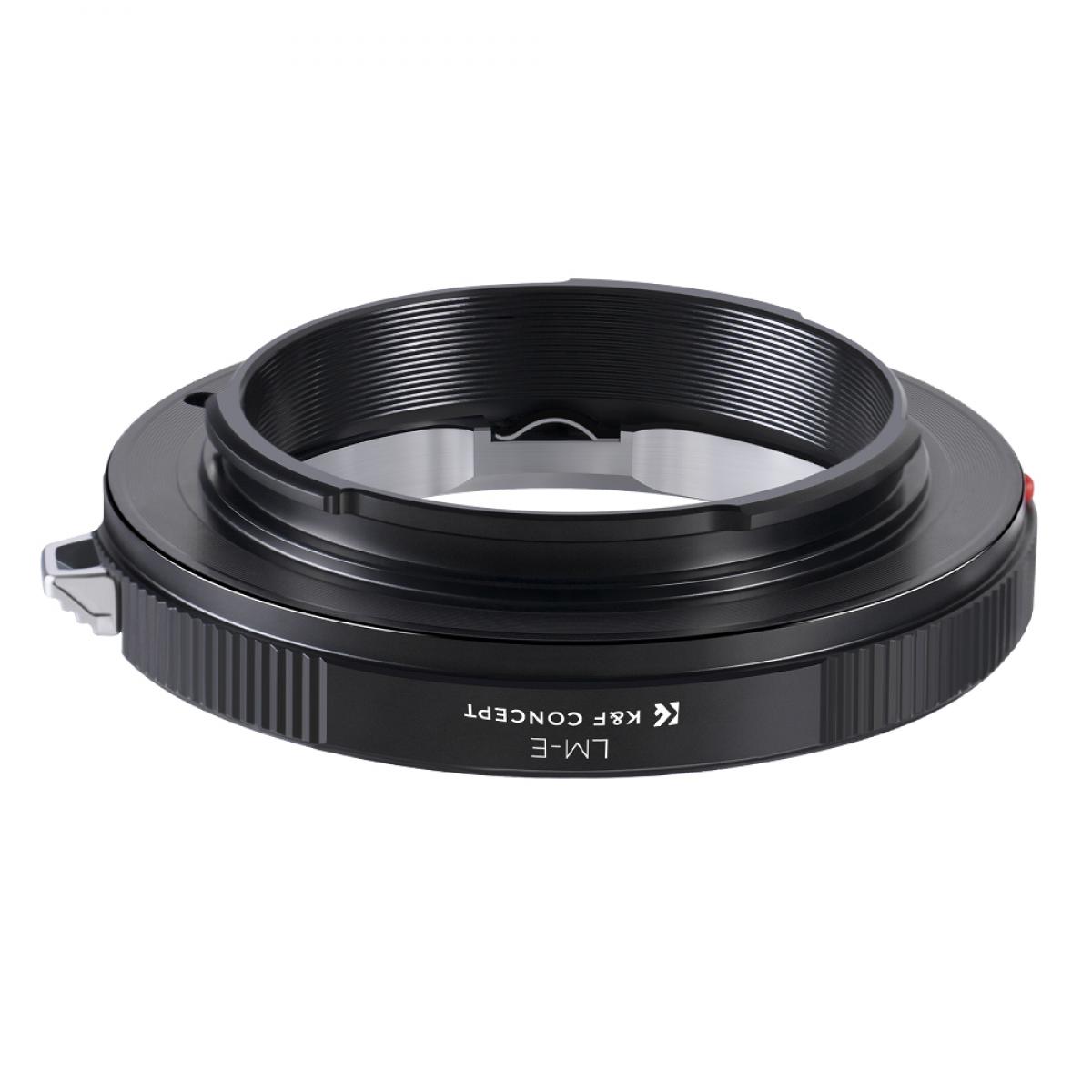 Great, my girlfriend loves it
A friend of mine has used KF K&F Concept's camera adapter, it fits very well and the quality is very good, I will try it too
21/05/2022
Solid
Fits really well, creates a nice solid mount with little to no loose connection ensuring focus pulling is never shakey
21/05/2022
Five Stars
Great adapter, and great concept, definitely worth more than cheaper counterparts
21/05/2022
Excellent product. Very good value
Excellent product. Very good value. A great way to bring new life to an old lens. I am impressed with the quality of the K&F Concept and the service I received.
16/05/2022
Sturdy adapter
Was recommended this by a photographer friend and can agree, it's the best adapter ! Not at all wobbley. Great way to get more use out of some of the excellent lenses, that can be found quite inexpensively these days, on a modern camera.
01/05/2022
90% perfection
Really well made and so very fine as a design item. Works really well. Fits really well. The only weakness is the glossy internal black finish that reflects some light sometimes and creates glare in some images. Paint your barrel internal shaft matt black K&F! C'mon! I spray painted the internals after taking it apart. It only takes 30 minutes. Taking into account a top quality adapter tears your money for over £100 this is a very good adapter if you are able to paint the insides. And it is incredibly heavy, but it feels superb.
02/03/2022
My favourite adapters for vintage lenses!
Firstly, I have over 100 vintage lenses, so I've tried so many different adapters and this was the first K&F adapter that I bought in 2015 (I'm going through my old purchases to leave long-term reviews). Since then I've bought quite a few more K&F adapters for my other mount lenses, so at this point, you might be able to guess that I like these adapters a lot!

So why do I like them so much? They are not the cheapest adapters out there, but for the price, they are the best adapters I've tried so far. They fit onto the camera quite snuggly which is obviously a good thing and the same can be said for the lens side on the adapter. Overall build quality is very good, even better than I would expect at this price point, so I highly recommend these to anyone using vitnage lenses on modern cameras!
27/02/2022
Insane value for money! A must-have!
Having just swapped over to Sony from Canon, after many years of being loyal to Canon and having many of their lenses, I ended up with a few of their cheaper lenses that simply weren't really worth selling as the shipping and hassle would've been more than what the lenses are worth.

So I decided to put the lenses to good use with my new A7 III, but I first needed an adapter. Enter this adapter. It's incredible!

Sure, it only allows for manual focus, even though my Canon lenses are AF, but who cares? This adapter has allowed me to get back to basics with my camera and enjoy photography, almost at grassroots level. It's so refreshing, especially with photography being my main business.

The adapter is built like a tank, and together with its box, it fits comfortably into my camera bag. I don't go anywhere without it.
11/01/2022
Nice to be able to use my M lenses on ...
Nice to be able to use my M lenses on my Sony a7 now. Very happy with the product and fast delivery.
10/10/2017
There are no faqs for this product.
Adapter
camera
NEX
lens
LM
Ring material