Sony A Mount Lenses to Sony E Mount Camera Adapter
£28.99
£43.99
34% OFF
VAT free
New customer gift package
FREE Shipping to United Kingdom,Ireland,India,gibraltar,
malta,cyprus,South Africa,
CaymanIslands
K&F M22101 Sony A Mount Lenses to Sony E Lens Mount Adapter Allow Minolta A / Sony A mount lenses used on Sony E NEX/Alpha camera body.

KF06.146

SKU:

KF06.146

28.99

https://www.kentfaith.co.uk/KF06.146_minolta-a-sony-a-lenses-to-sony-e-mount-camera-adapter
Features
* 【Features】 Manual adapter without electrical contacts, supports focus to infinity. Auto diaphragm/auto-focus is not allowed.
* 【Function】 Mounts Sony Alpha A mount and Minolta AF mount lenses to Sony E-mount mirrorless cameras.
* 【Cameras】 Compatible with Sony Alpha E-mount Cameras: Alpha α7, α7R, α7S, α7 II, α7R II, α7S II Sony Alpha α3000, α5000, α6000, α6300, α6500,α3500, α5100, αQX1, PXW-FS7 Sony NEX-3, NEX-5, NEX-C3, NEX-5N, NEX-7, NEX-F3, NEX-5R, NEX-5T ,NEX-6, NEX-F3, NEX-3N Sony NEX-VG10, NEX-VG20, NEX-VG30, NEX-VG900, NEX-FS100, NEX-FS700, NEX-EA50 etc.
* 【Material】 All-metal design and hardened anodized aluminum construction.
* 【Verify Your Lens and Camera Mount】You can find your lens/camera mount in the len's/ camera's original user manual. Or find your lens/camera on the manufacturers' website and under the product specifications look for "mount type".
Shipping
FREE Shipping to United Kingdom,Ireland,India,gibraltar,
malta,cyprus,South Africa,
CaymanIslands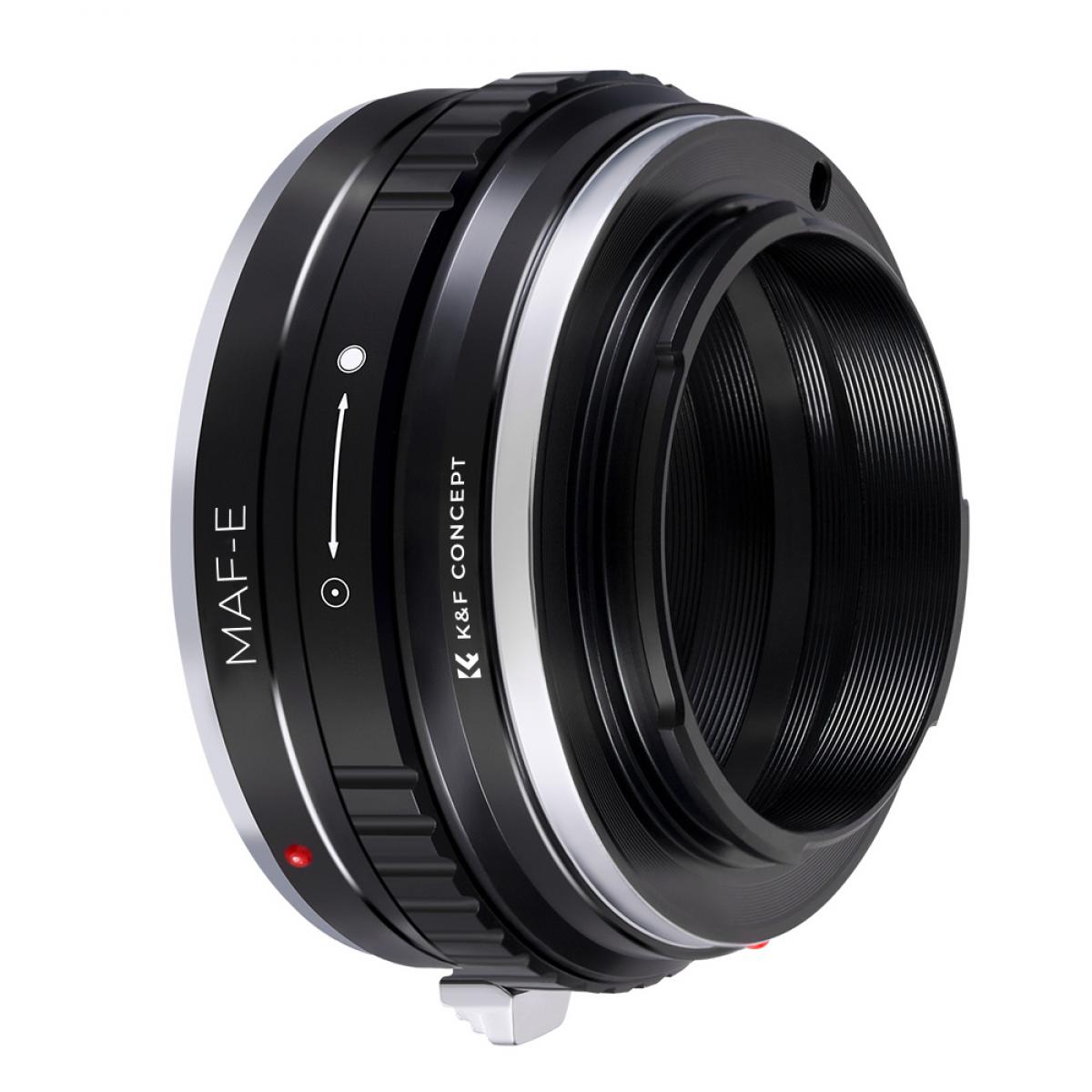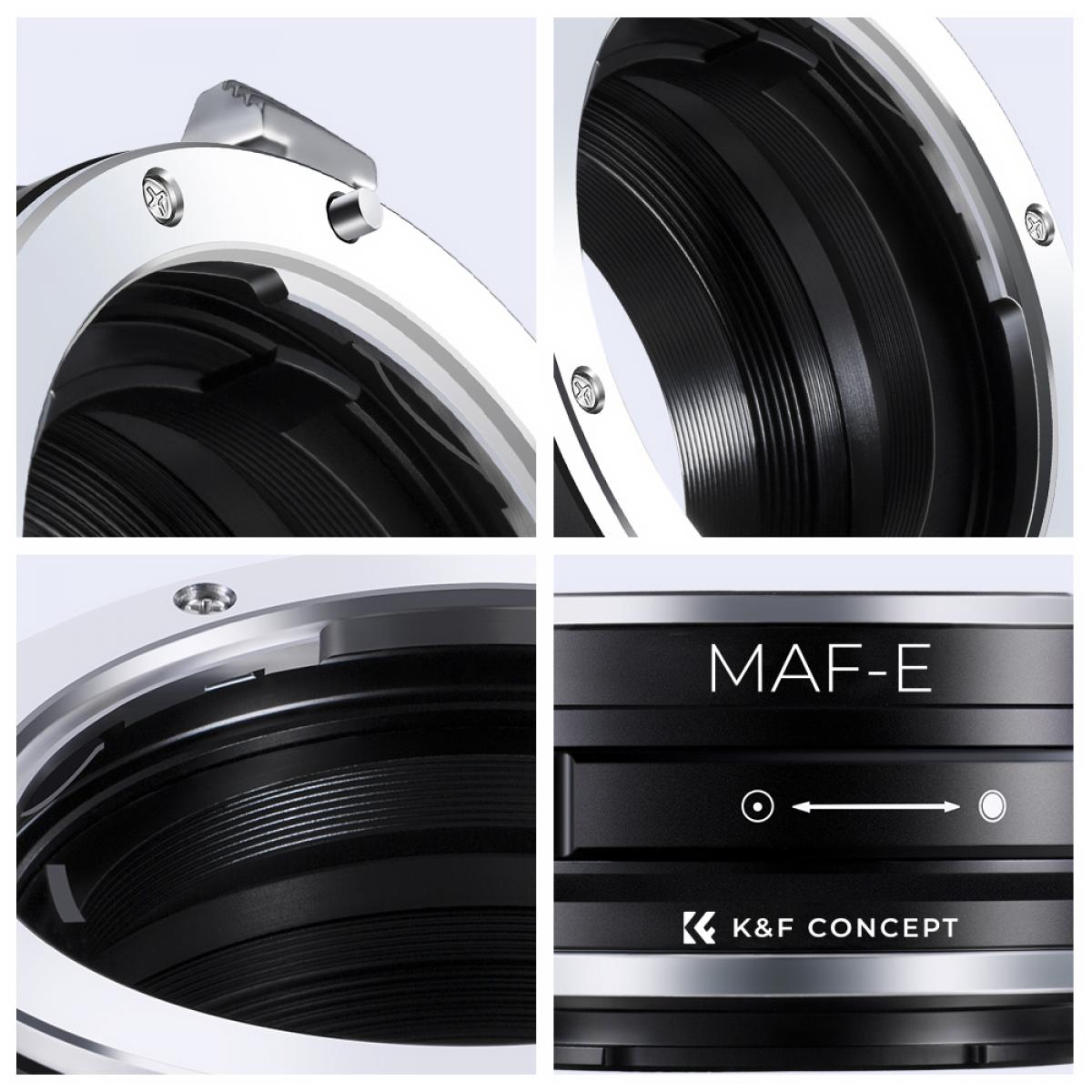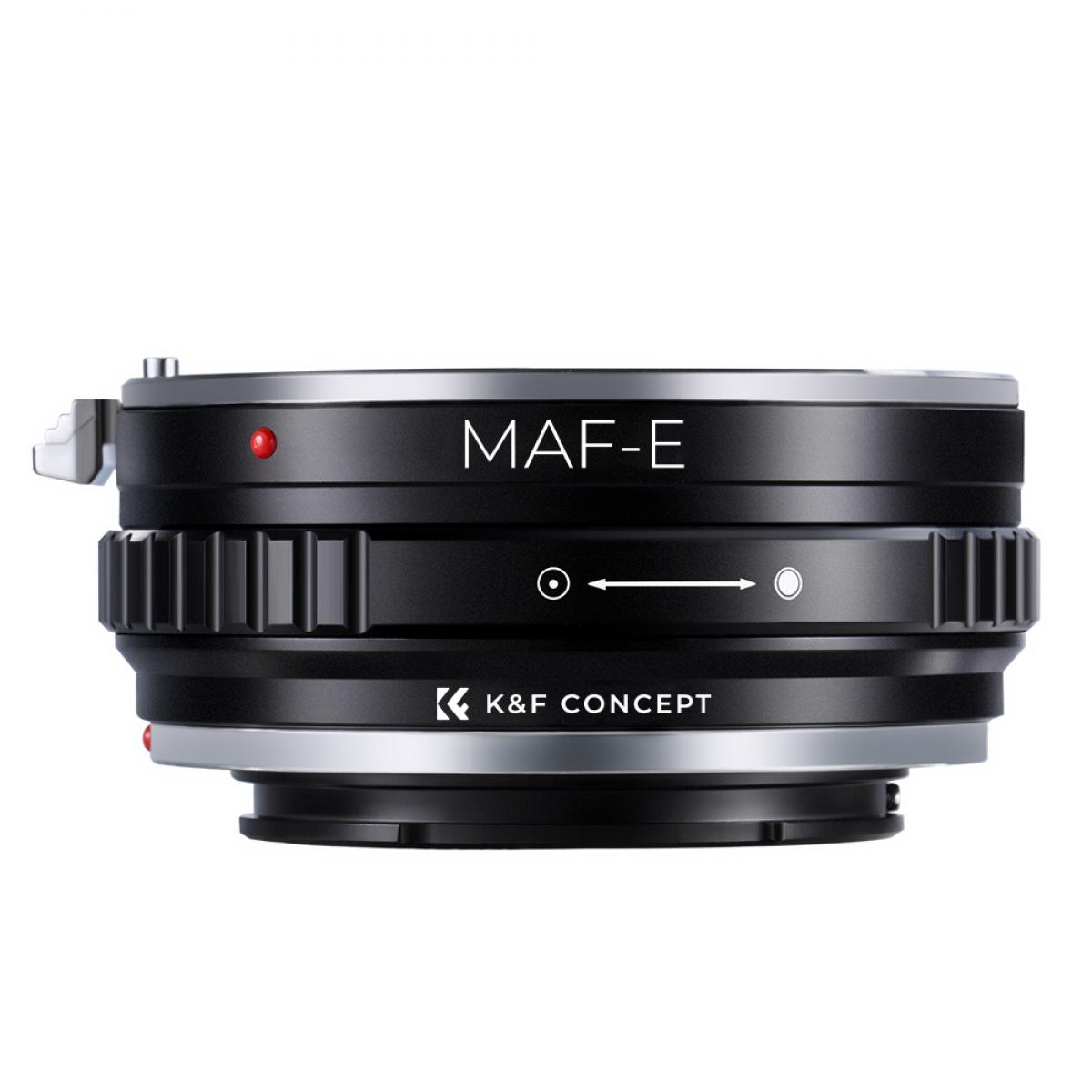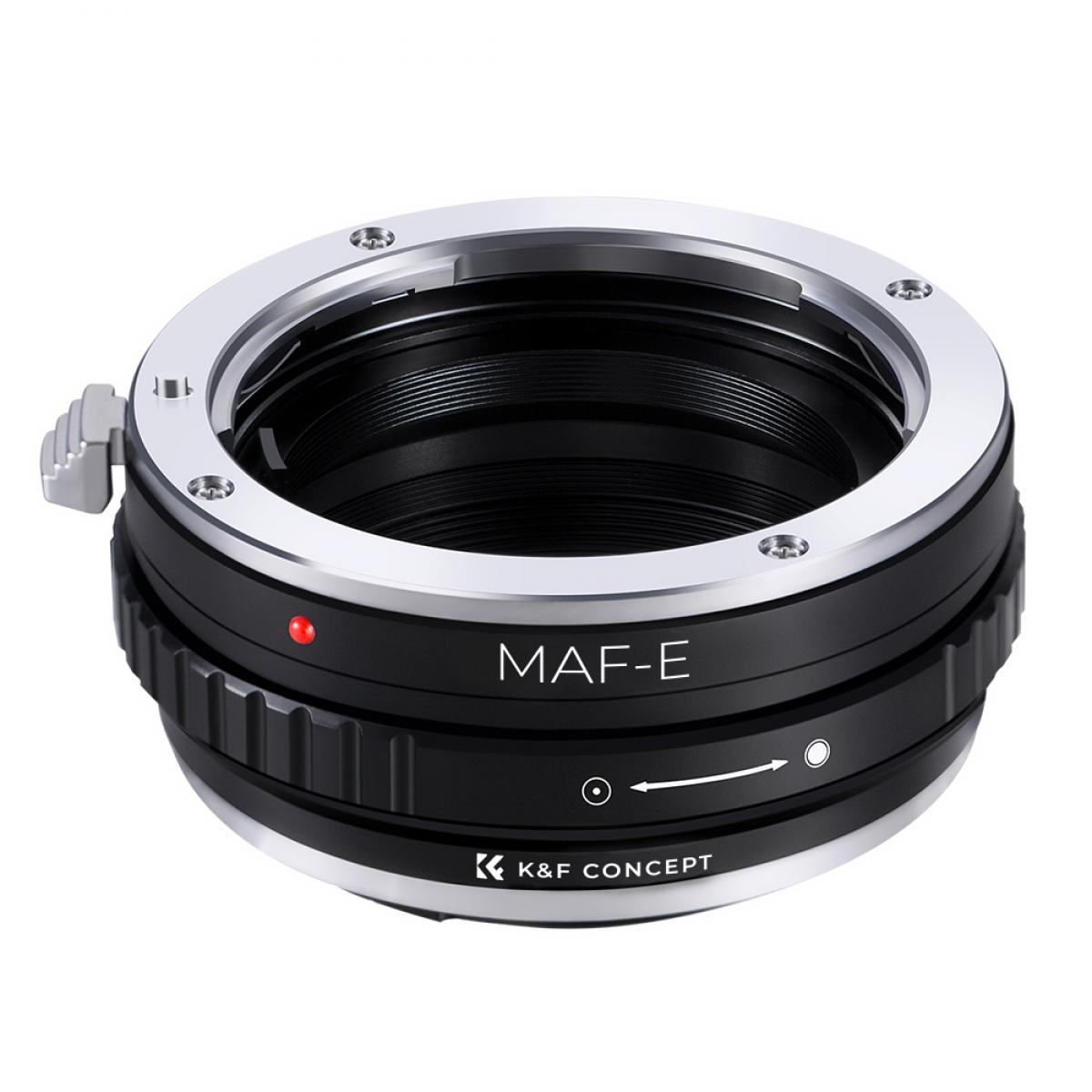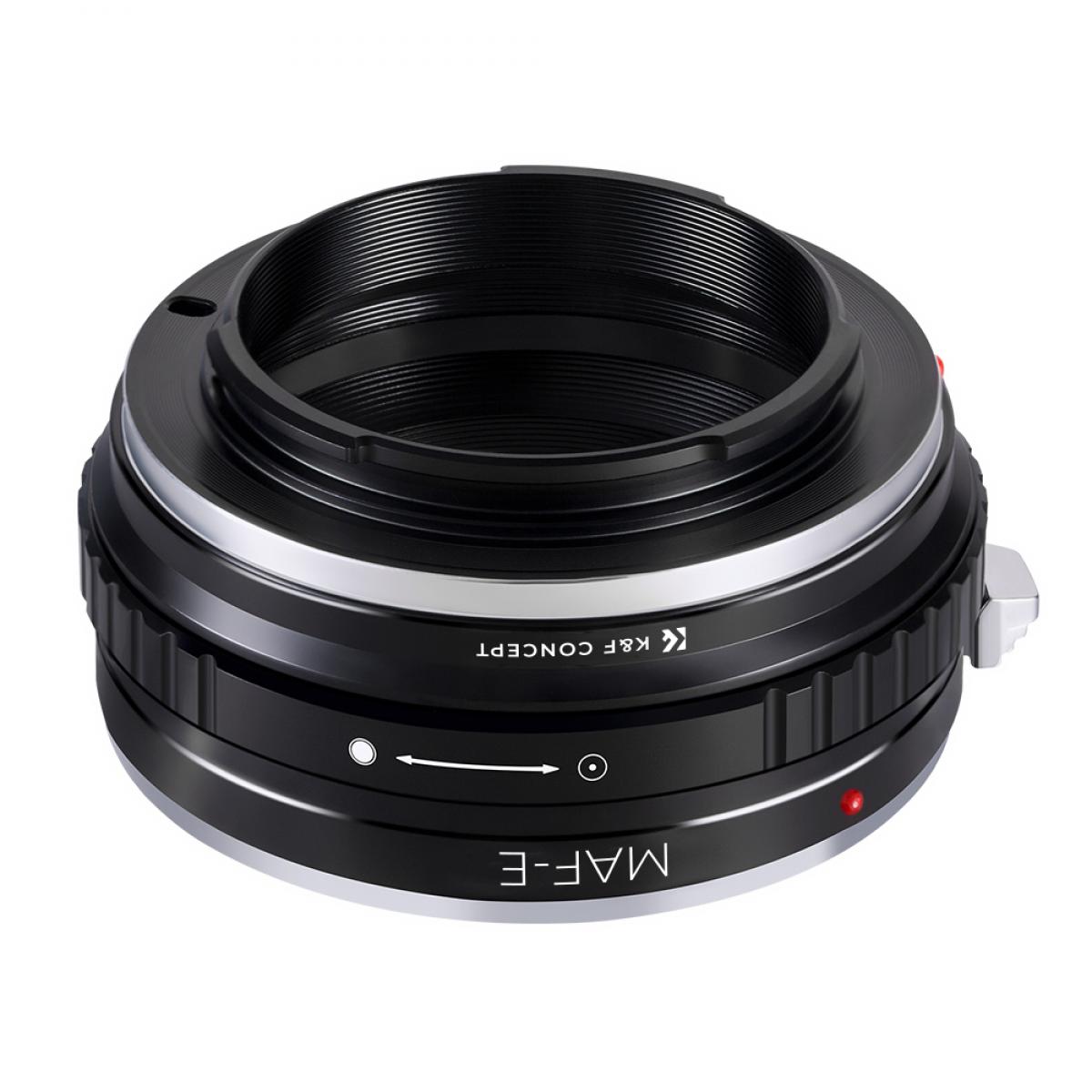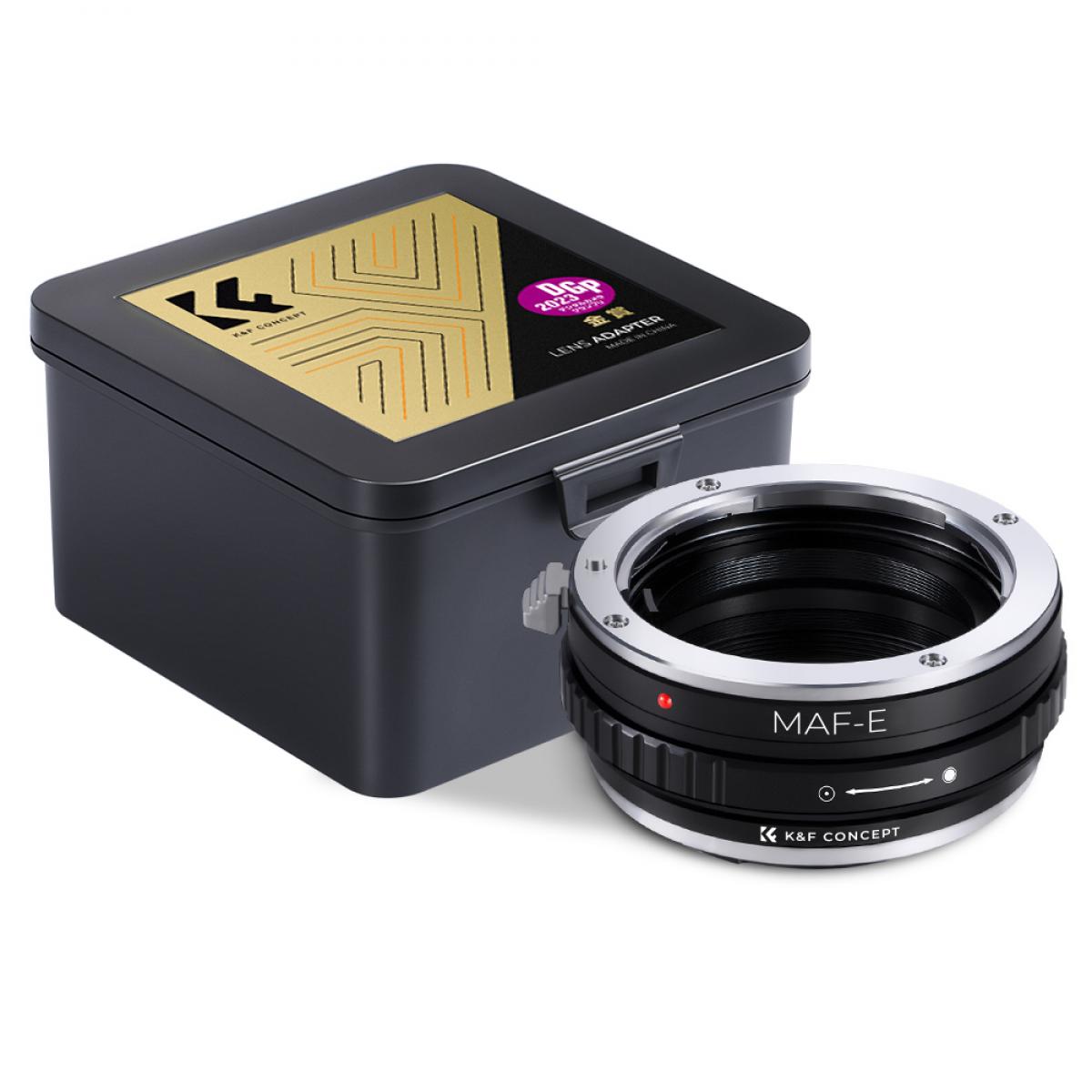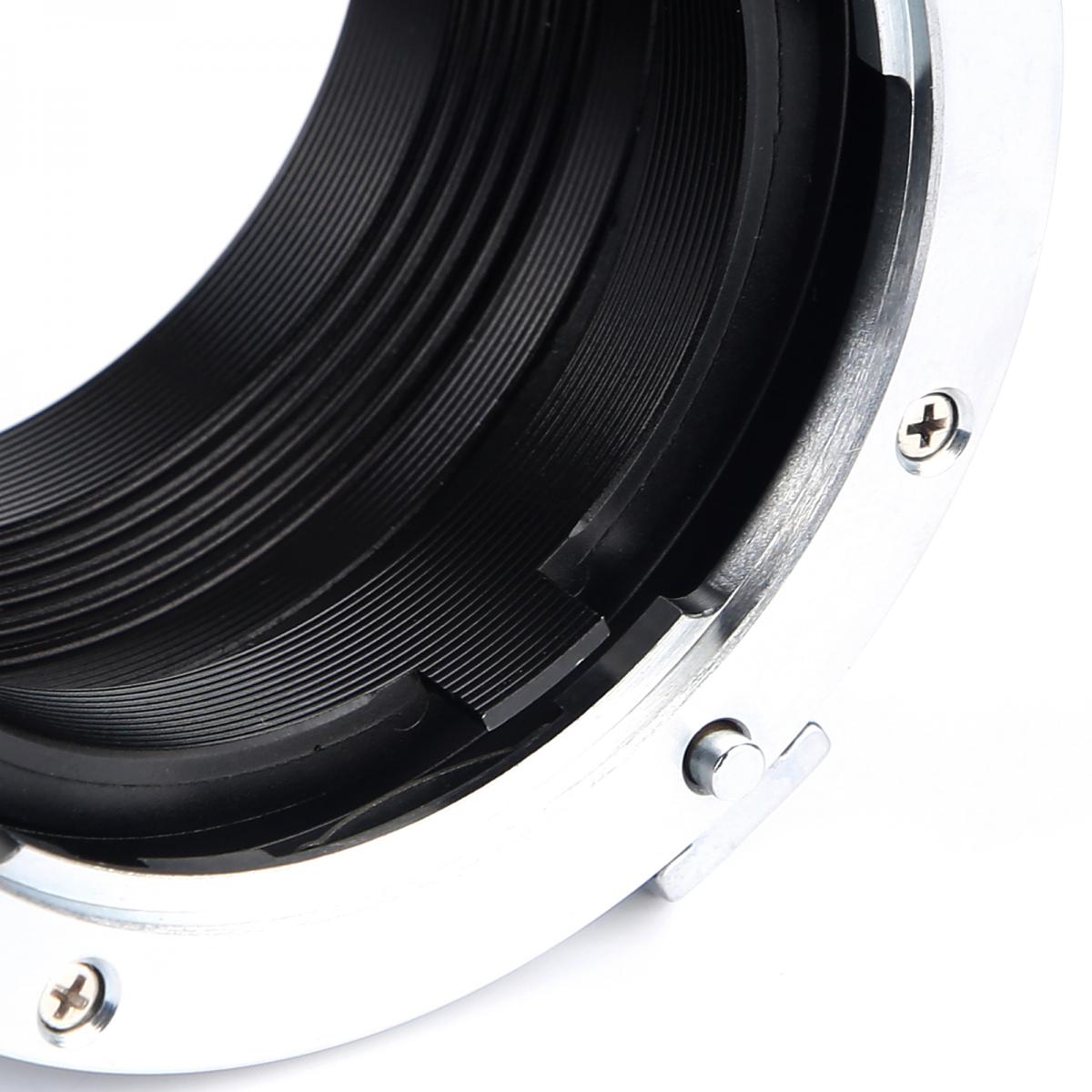 All Reviews
Image

All Star

5 Star

4 Star

3 Star

2 Star

1 Star
Converts Nikon AI lenses to Sony E mount cameras
This K & F adapter will allow the older Nikon AI lenses to fit onto a Sony E mount camera. It feels well made, awith a good quality finish.
I tried a number of Nikon manual focus lenses on a Sony A7 and all went on well with a reassuringly firm fit and all clicked on positively.

A perfect adapter to use Nikon AI lenses on Sony E lens mount cameras.
15/11/2023
Great M to Sony adaptor
The overall quality and presentation of this adaptor really surprised me for the money. Comes in a nice snap shut plastic case. Leica M lens connects with a reassuring fit, similar with the connection to the Sony A7III camera. No complaints as yet, and I hope that this could be one of many adaptors in the same range I buy for other branded lenses.
13/11/2023
Quality product
Quality product, well engineered, good fit and finish. Recommended.
08/11/2023
excellent product
need an adapter for my sony a5000 and a set of carl zeiss lens, theK&F Concept M42 works wonders, pretty made up with everying thats important, does what it does, and pretty well.
08/11/2023
It works great
It works great
08/11/2023
Great adapter
Great adapter for my old Nikon lens. The mount is build great with metal and I don't worry about my lens or camera when attached!
06/11/2023
Good option
Works well and allows me to use my lens from older Sony system. Good value for use.
06/11/2023
Does not work as described
Item does not work with the item it was meant f
04/11/2023
Perfect
Fast delivery, very good build quality And an Excellent value for money .Really happy with it .
I highly recommend these to anyone using vitnage lenses
04/11/2023
Nikon to Sony Adapter
Perfect.
04/11/2023
These images belong to K&F Concept end users.
UNBOXING k&f concept lens adapter + Minolta X 700!
How do you find the right K&F lens adapter?
Adapter
camera
NEX
lens
Minolta,AF
Ring material